... & some 6,700 miles east (or west, doesn't make much difference
)
Anyway...
unfortunately so far this year I haven't been able to find the time to get out when the weather has been nice and I don't see myself finding any time the next couple of weeks either
So, instead I had to try my luck yesterday, despite a weather forecast of partly cloudy, daytime high of 5 C and winds around 11 m/s. When I left home in the morning to drop off the kids the ground was frozen, ice everywhere, wind through my bones. It didn't get all that much better later
Problem?
No problem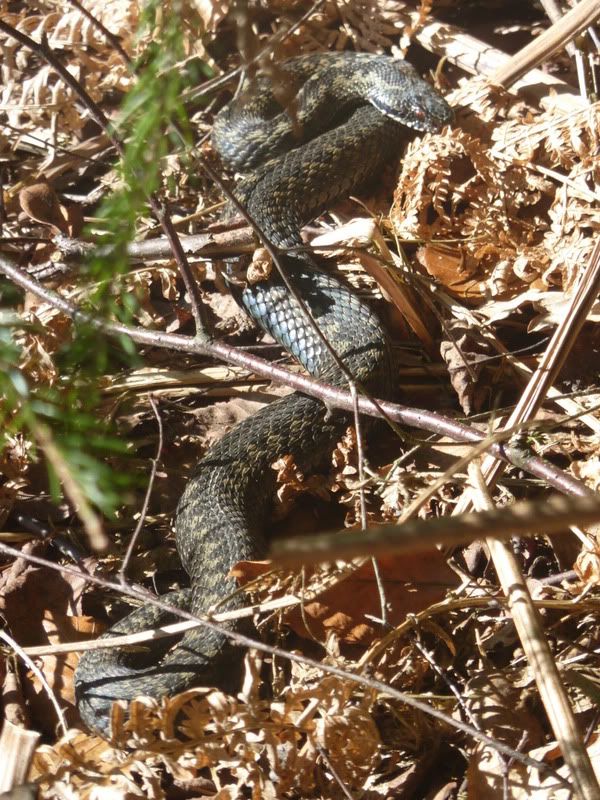 The nearby weather station recorded conditions ½ hour later and warmer as 2.9 degrees celsius with average winds of 9 m/s and gusts up to 15 m/s.
Oh and btw, I found a couple of smooth newts beneath the ice as well...
However, when this guy and his lady friend took flight
across
the ice I decided this particular pond wasn't really worth checking