Some old anecdotes and pictures featuring Python reticulatus. Although rather comon, it's certainly one of my favourites.
We were on Palua Pangkor, Malaysia, staying in a resort near the rainforest. I had asked the staff to cal me in case they saw a snake. So one morning, we were just having coffee, I received a call. A snake was found in the kitchen of the restaurant. So we took the snake bag and went there. Indeed, a snake was lying on the floor of the kitchen, a small (roughly 2 meters) P. reticulatus. It had devoured a large prey that night. As a result it was unable to move. So we bagged it and took it to the edge of the forest. When I opened the snake bag, I expected to see an angry Python, but the first thing I saw was an adult cat: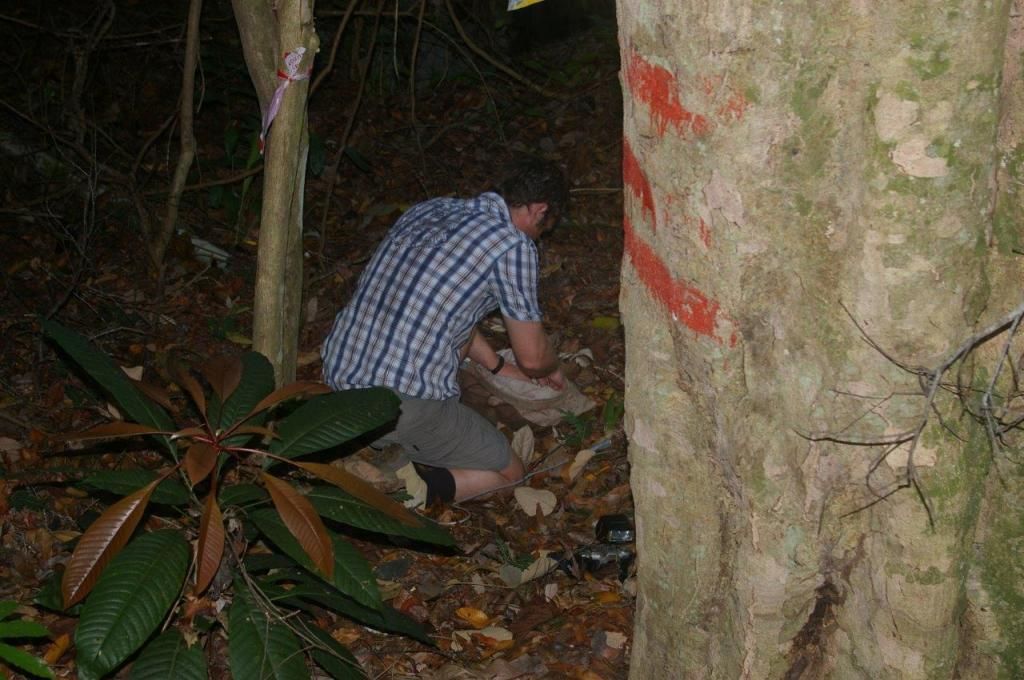 It was in fact the cat which I had been feeding the night before while having diner in the restaurant. I then got the snake out:
It's so amazing to see such a large cat coming out of such a small snake. I left the cat on the forest floor and when I returned a few hours later, I saw a huge Varanus salvator licking its lips at the spot where I left the cat…….
During another vacation on Pangkor, I received a call around midnight. A small python had been spotted next to a road near a small village. The guy who called me brought me there with his motorcycle. While driving, I asked him how large the python was. He told me it was roughly 1 meter. No problem there then. Although I thought he was bringing me directly to the spot, it turned out he was first going to collect 9 friends who wanted to see how this Dutch guy was going to catch a python. It felt a bit awkward. However, with a 1 meter python in my mind, it was ok. However, when we arrived at the spot, to my huge surprise, I saw a large adult P. reticulatus. Its head more or less hanging downwards in a ditch along the road, ready to catch any cat or dog walking through that ditch. I turned around and saw 10 guys watching me in expectation… I asked them in disbelief how they could think this was a 1 meter snake. As it turned out, they thought that the part of the snake that stuck out of the jungle was the whole thing…. Whereas it was actually only a small part of it. Now I felt really awkward. I guessed the snake to be 3,5 maybe 4 meters and didn't feel like catching it in front of all those guys. So I took some pictures and then touched its nose with my snake hook. It started to move out of the jungle to make a U turn and indeed it was pretty big (I suspect at least 3,5 meters). So to the disappointment of my audience I decided to let this guy go……
Pulau Tioman (Malaysia) is the place where I have seen most pythons. And the most remarkable experience was finding 3 specimens in a single tree next to a small river. That was so amazing. Some pictures: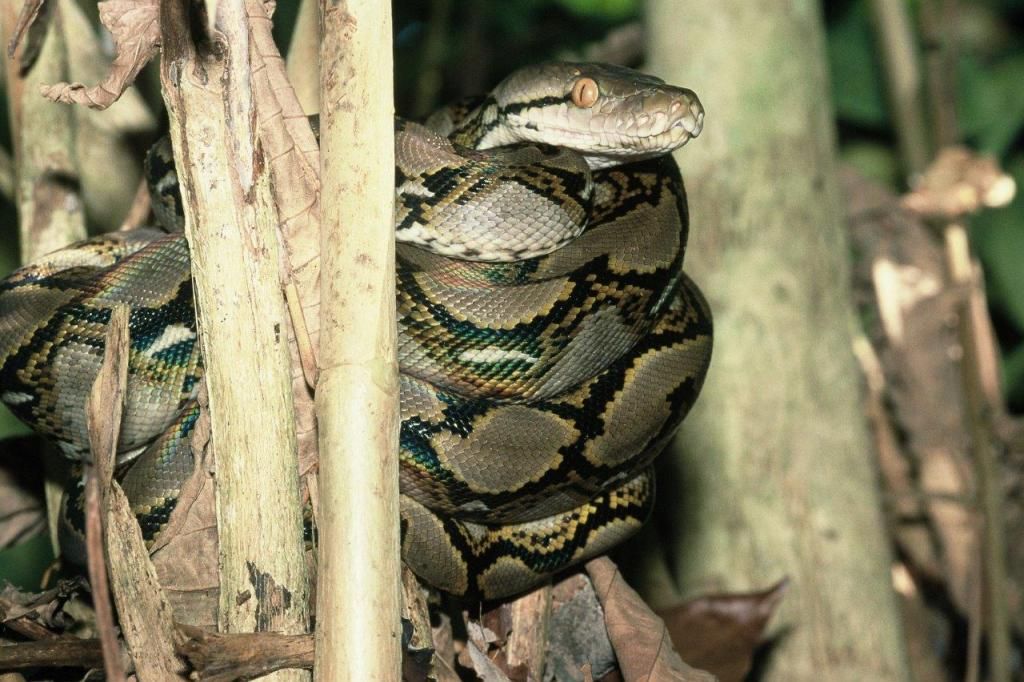 And my wife's leg after trying a catch a 1,5 meter specimen (-: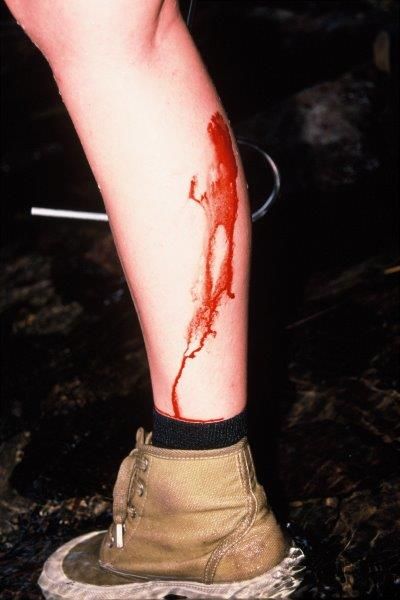 Finally, a specimen from Sarawak: