I like going to new areas and seeing what turns up, and Dixie County is just such an area. I was hoping for a
Nerodia clarkii
or something like
Regina spp.
and while those were not found, I did grab a lifer. FYI - I normally don't post photos of DORs, but this one has a few.
The evening started off well with a Pygmy Rattler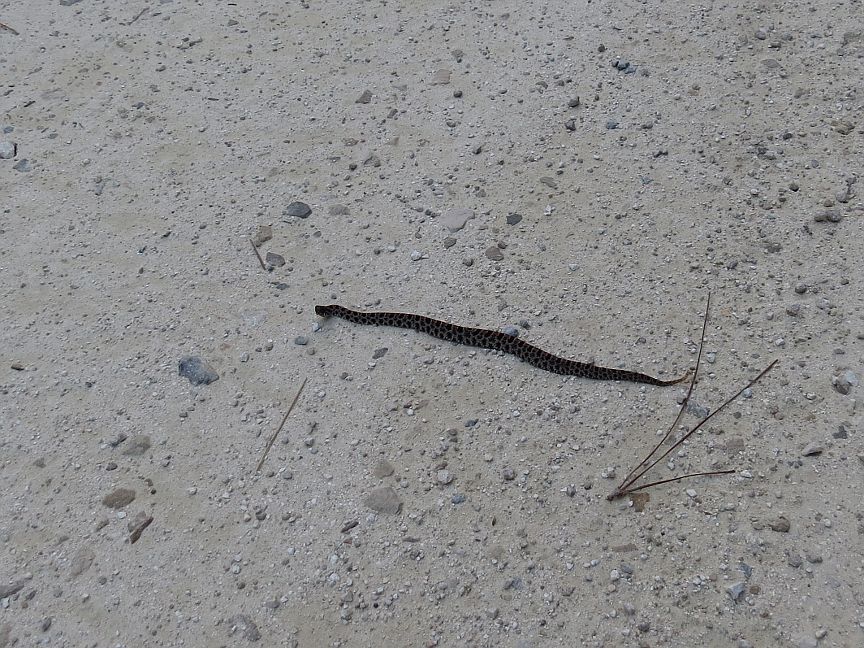 There was a period of non-herping activity while I took pictures of the sunset at the beach.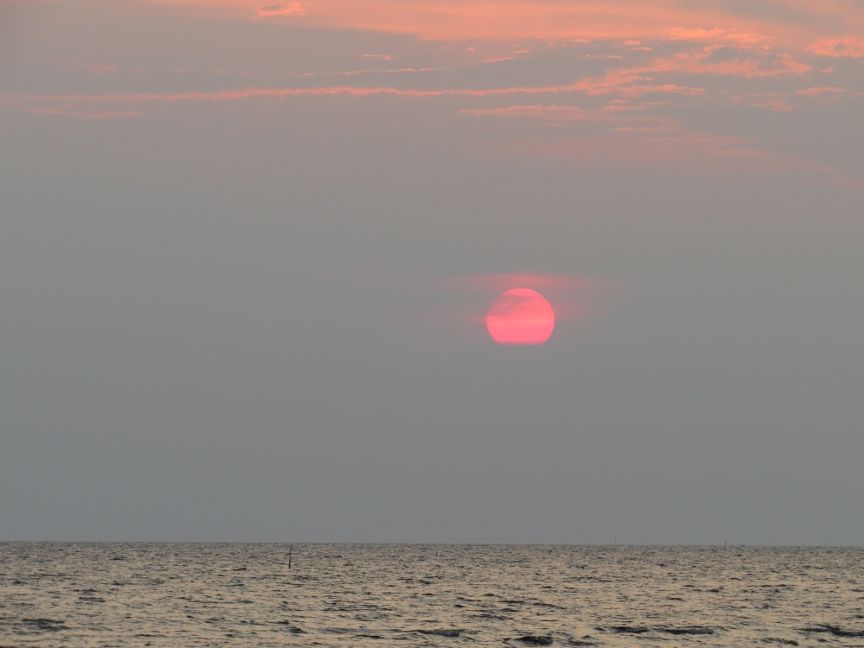 After the sunset, a common friend of the south showed up (FL Cottonmouth)
I was in Blue-stripe territory and was hoping to find a garter. No such luck, but I did come across 3 Blue-striped Ribbons. This one was a huge DOR. My guide says they're typically 20"-24" but this was at least 24" if not longer. (But not by much, like perhaps 26")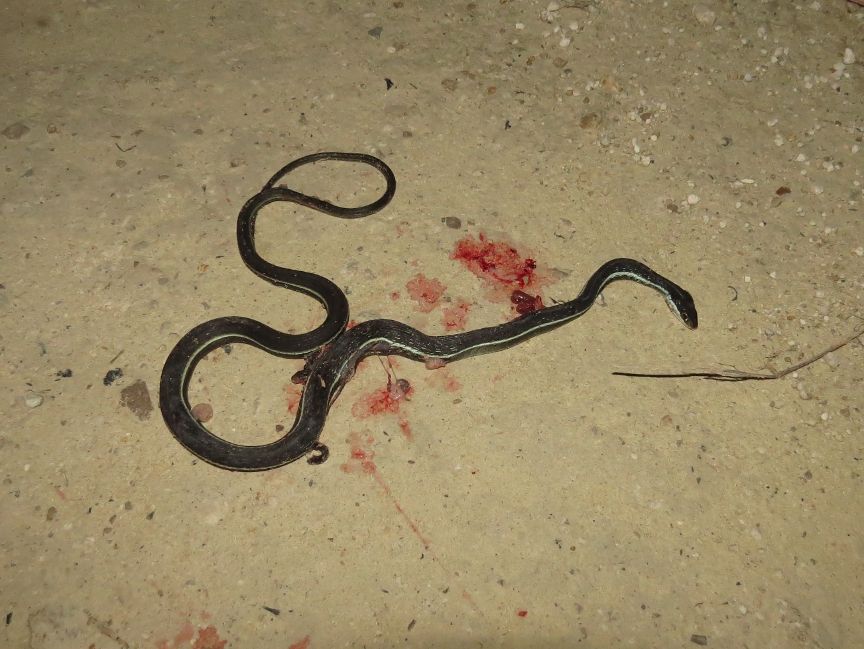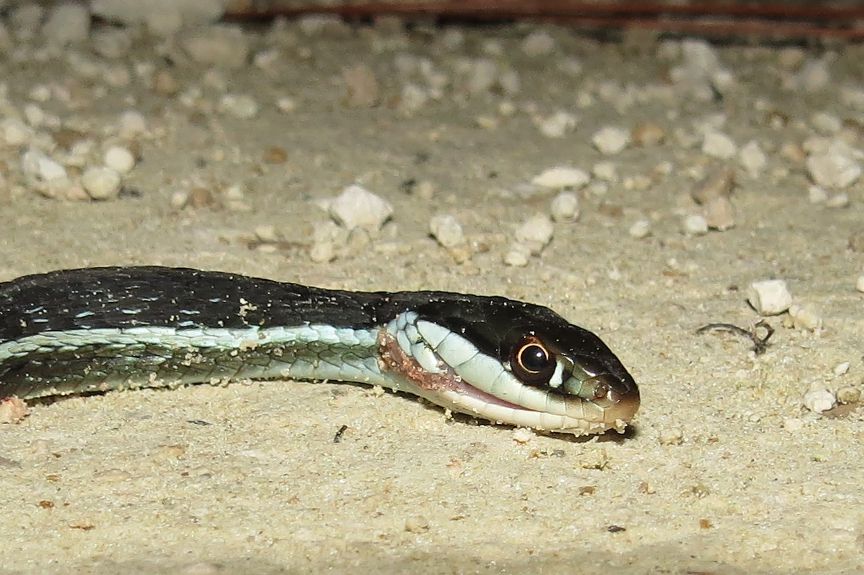 I also came across several DOR watersnakes, but this one I thought was neat in particular because of the rust coloration. This isn't uncommon, but I haven't seen one like it before.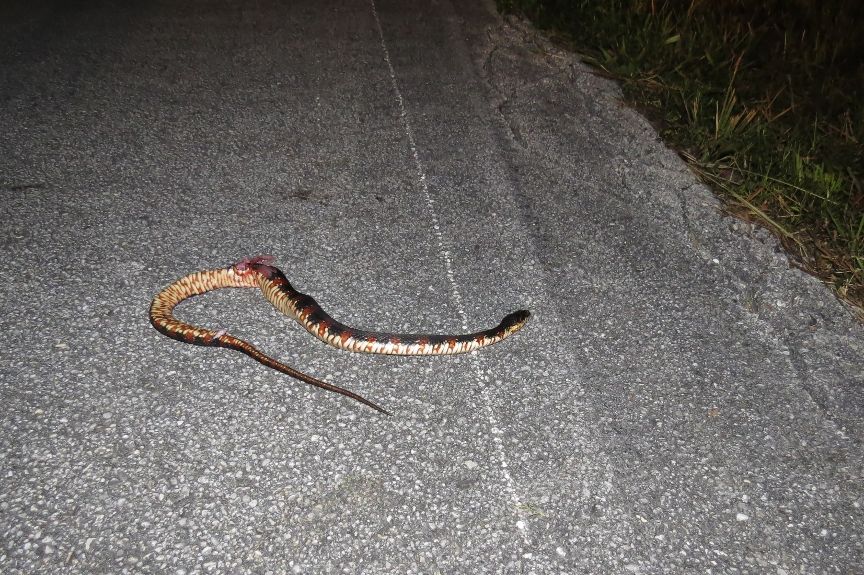 I came across two more Blue-striped Ribbons. One was clearly dead, but this one was not, though its behavior was erratic. I couldn't find any physical damage, so I'm hoping it was just stunned or something. It behaved almost as though it was dizzy. It might be an old wives' tale, but I've heard that you can judge the health of an animal based on how it responds if flipped on its back. A sick or dying animal won't right itself, a healthy animal will. This ribbon snake was able to right itself.
The highlight of the trip came at the very end. I can't believe I spotted this guy from the road, but there was a super tiny Pinewoods Snake. It was well less than 12" long. I have pictures of it next to my hand for refence, but the're rather blurry so I'm not posting them here. Anybody else notice how hard it is to hold a snake in one hand, and take a picture of it with the other?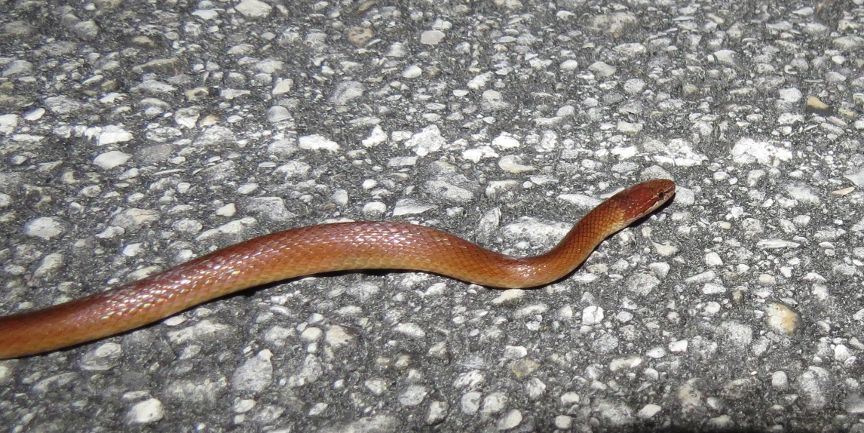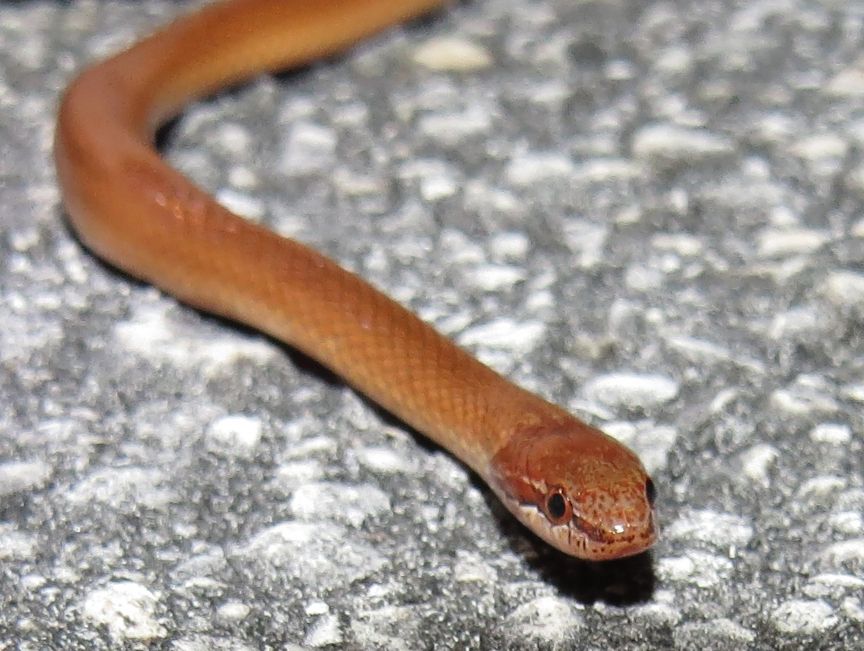 And as I was putting this one in the grass to move it to safety, something caught my eye. I approached, and it jumped, but I was able to capture it and take these pictures.
Eastern Narrowmouth Toad (
Gastrophryne carolinensis
) [Lifer] (finally!)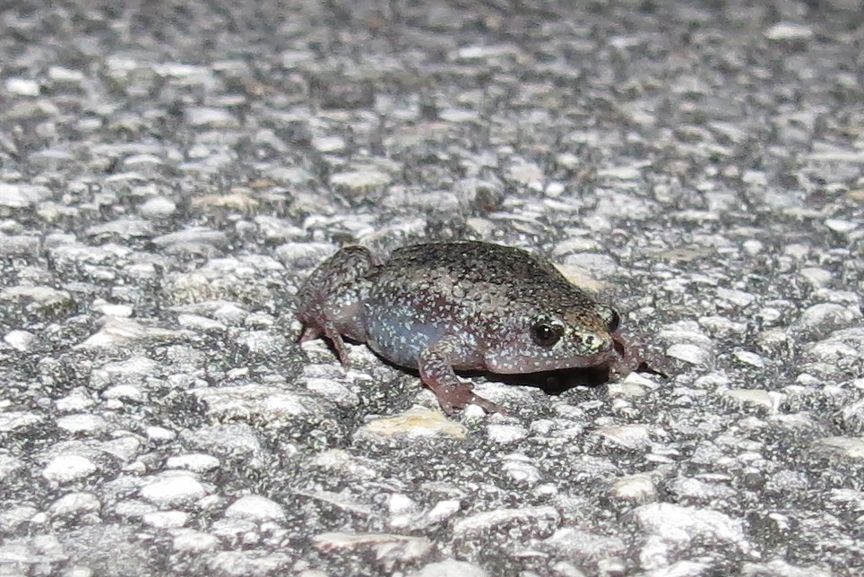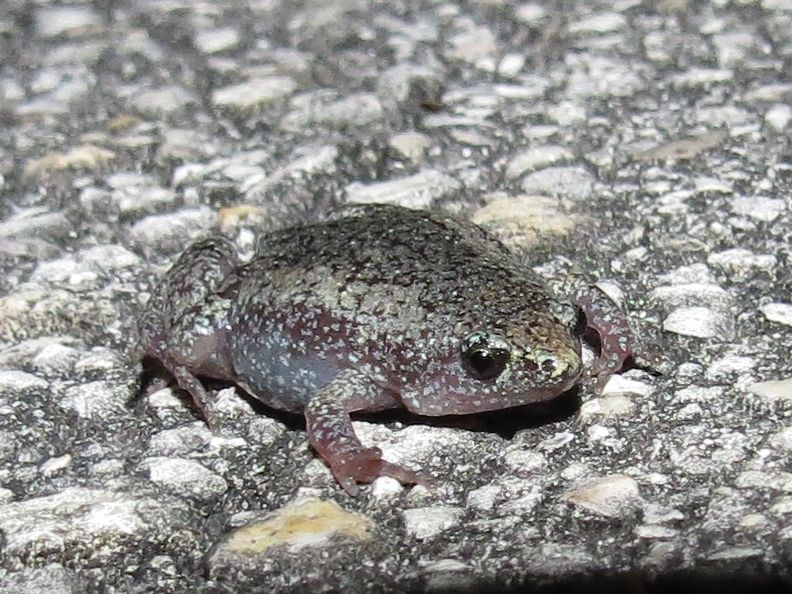 So while I still haven't found the Blue-striped Garters or Crayfish Snakes up here, I still had an awesome night with 12 snakes, several frogs, and my toad.