Just a side note since measuring was mentioned.
Here's a modification to Kelly's measurement technique, just for larger animals. I think I read this first in a Clifford Pope book.
Put the animal down quietly against a blank wall in a large empty room, an empty hallway, or a large room with all the furniture moved to the other side.
It works best if the floor is smooth like tile or linoleum, or like here, laminate flooring.
If things stay quiet, the animal will often straighten out and crawl along the wall right where the wall and floor come together.
You can place an object down the wall on the floor, like this copy of Ditmar's Reptiles of North America and when the snake reaches it, mark the spot where the tail is, then measure.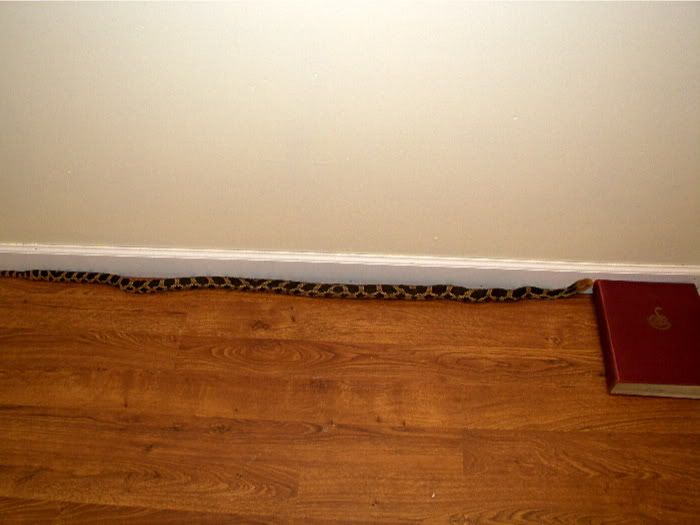 This takes patience and is not "dead-on" accurate, but it is less intrusive and stressing to the snake.
It works consistently with Boas and pythons, but with patience, can work with most other medium to large snakes.