I'll jump in here with the rest of you doing mid year recaps with a few photo selections from my 2011 herping trips. So far this year I haven't left N. California on herping trips other than a few short jaunts during a family trip to Oregon in June. But I've still seen sufficient numbers of animals to make organizing my photos an ordeal.
Naturally amphibians were the target of a few early year trips. One of the favorite but somewhat challenging finds are adult CA Giant salamanders (
Dicamptodon ensatus
). These are kind of the Cal Kings or Rosy Boas of the salamander world!
Western Spadefoot (
Spea hammondii
)
One of the toughest Bay Area salamanders to find (
Aneides niger
)
ID anyone? I observed this likely new species of rattlesnake basking in the torrential December rains in downtown Anaheim. I would've loved to have had an extended photo session with my DSLR, and then retain the specimen for DNA analysis, but all I could get was this crappy cell phone voucher shot as I was speedily passing by.
Masticophis flagellum ruddocki
, found in late October 2010, then twice more in the same area in March 2011.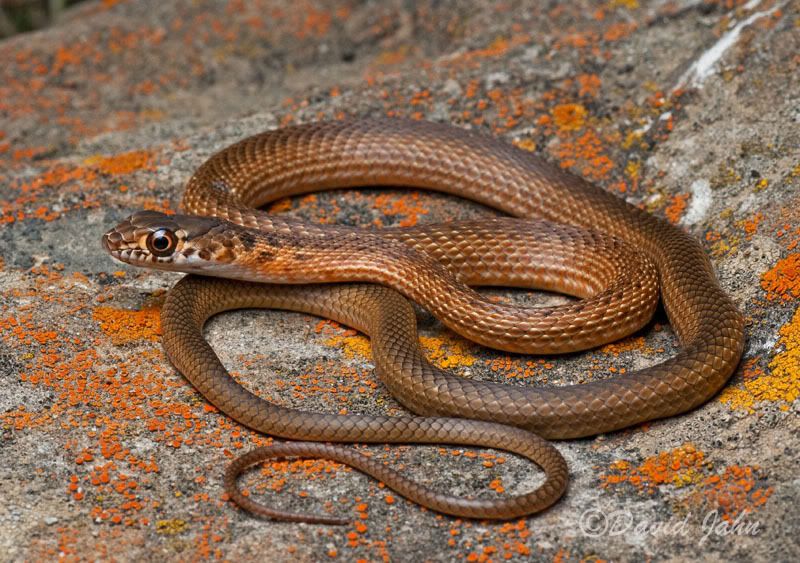 Contia tennuis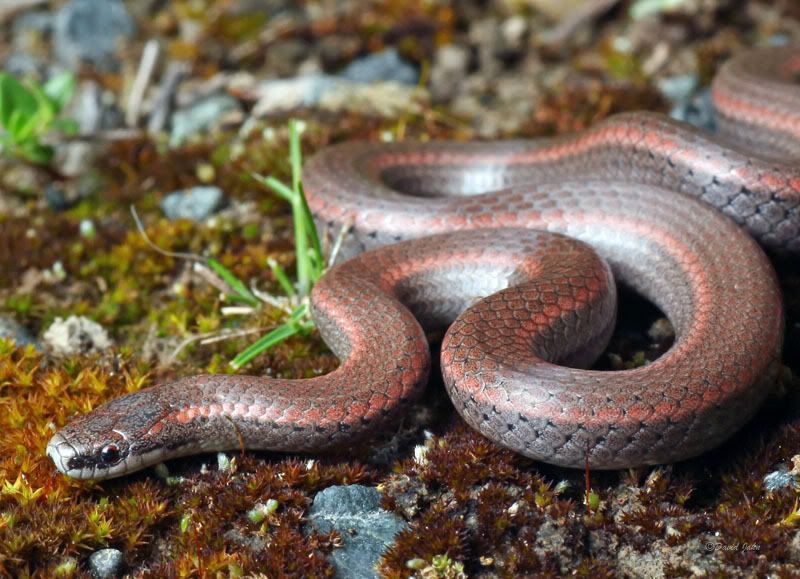 Couple 4-foot Valley Garters (
Thamnophis sirtalis fitchi
)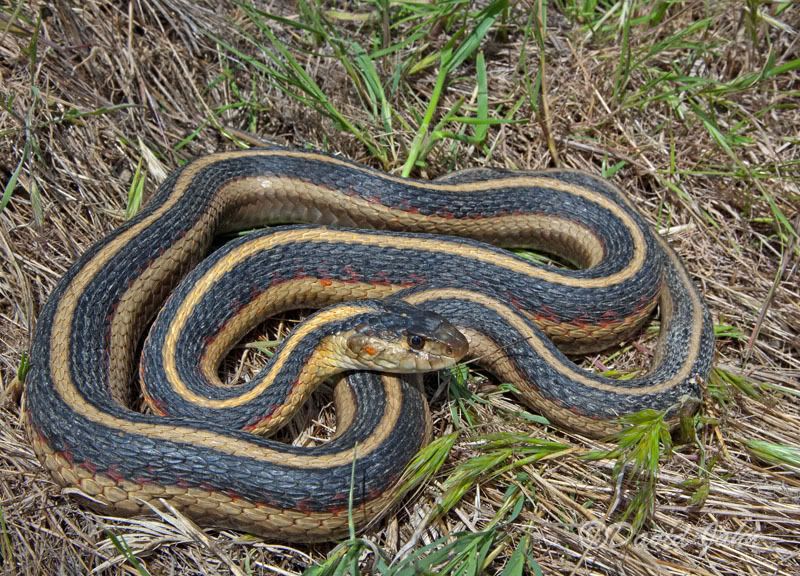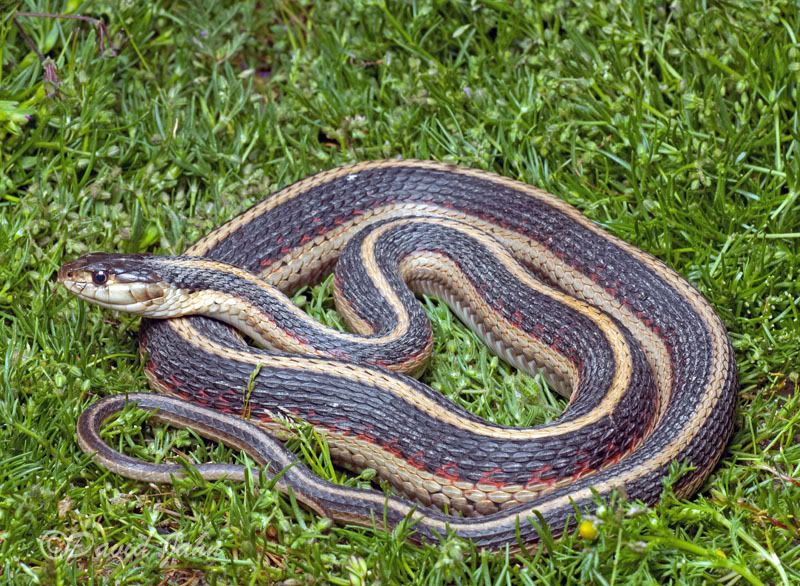 Coast garter that would be pretty nice looking after shed
Bay Area
Charina bottae
Bay Area Z
Elgaria coerulea coerulea
Some buddies and I found 2 populations of legless lizards (
Anniella pulchra
) a good 10-20 miles outside their known range, at least according to Gary Nafis' dot maps. It was an unexpected find in that sense, but habitat-wise it was not too surprising. I think one from our group has entered at least one of these sites into NAFHA. Which reminds me... I'm a bit behind on my DB updates...
A rather cooperative
Coluber constrictor mormon
typical Bay Area herp site
SC Garter (
T. atratus atratus
), that looks to have a little Diablo garter influence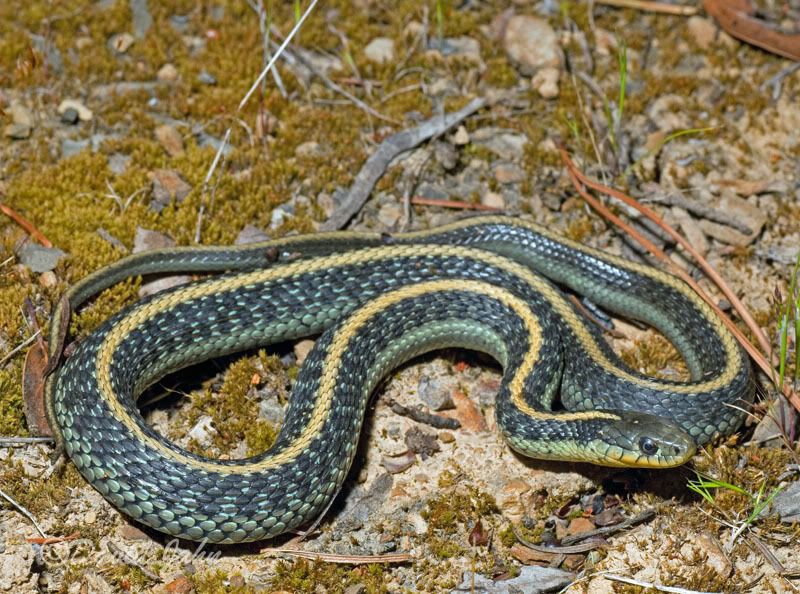 Diablo Range Garter (
T. atratus zaxanthus
)
Jim Scott and I found this Night snake (
Hypsiglena ochrorhyncha nuchalata
- dang, what the hell name is that... I'd just finally got it down as "H. torquata"!) in the SC Mountains, where they're not generally thought of has super common. But Jim made the profound observation that where there's one there's got to be 2. After a little more searching the second turned up. So then I cracked (brilliantly) that where there's 2 there's just GOT to be 3. This little game went on for a while, and by the time we were done we'd found 5 night snakes! (I'm still sure the 6th one out there somewhere that we missed...)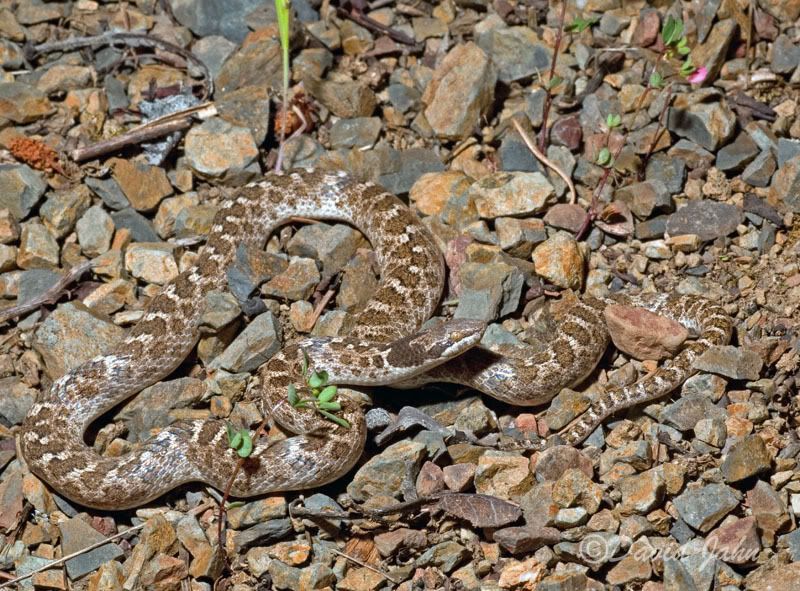 SF Garter (
T. sirtalis tetrataenia
)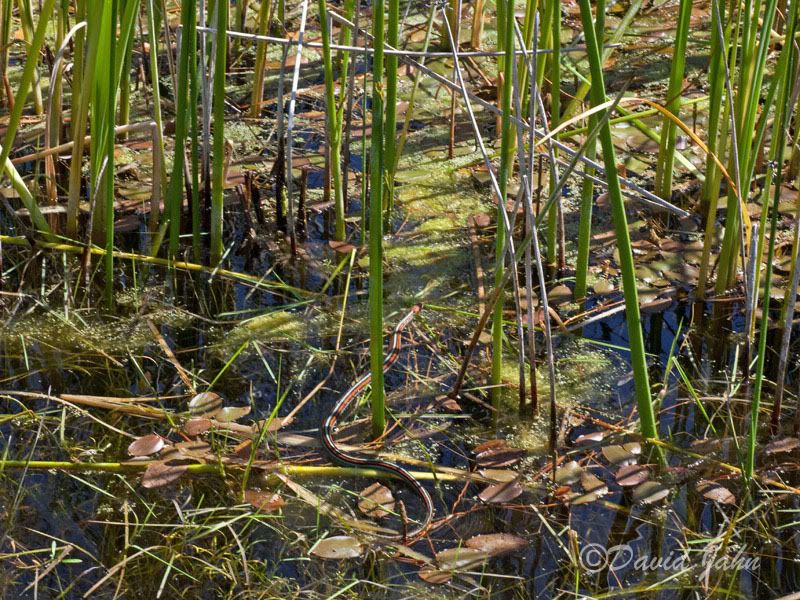 A particularly nice looking racer from the Diablo range
Bay Area
Phrynosoma blainvillii
CA Red-Sided garter snake (
T. sirtalis infernalis
) from the Diablo Range mountains east side of the Bay Area.
CA Red-sided garters west of the bay.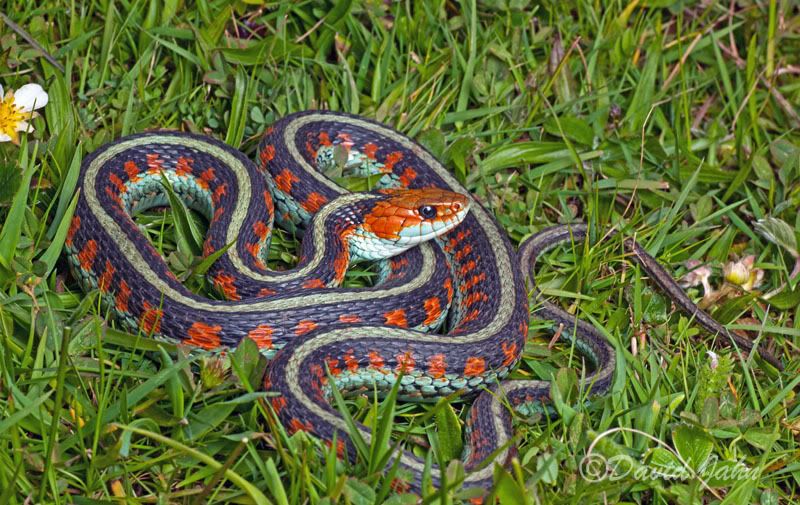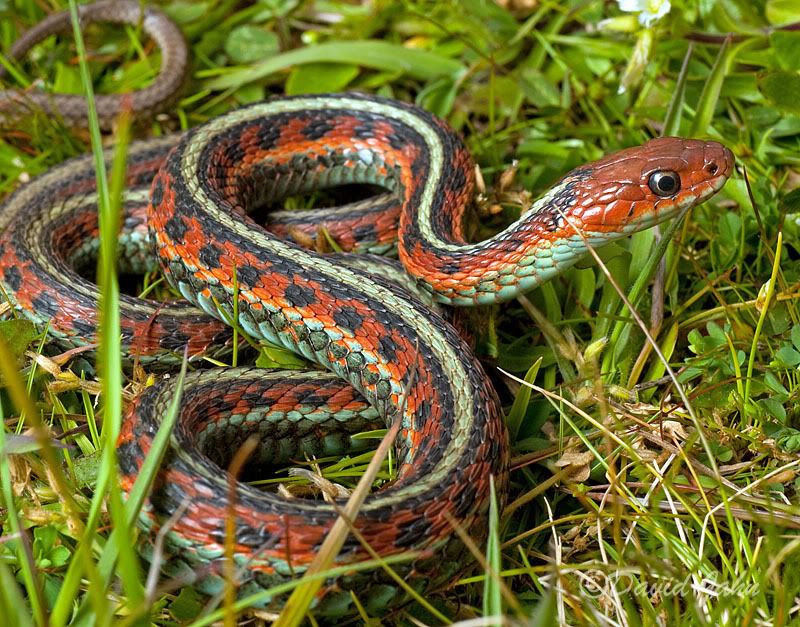 Some Bay Area Northern Pacific rattlesnakes (
Crotalus oreganus oreganus
). It just worked out that all rattlesnake shots in this post are in situ...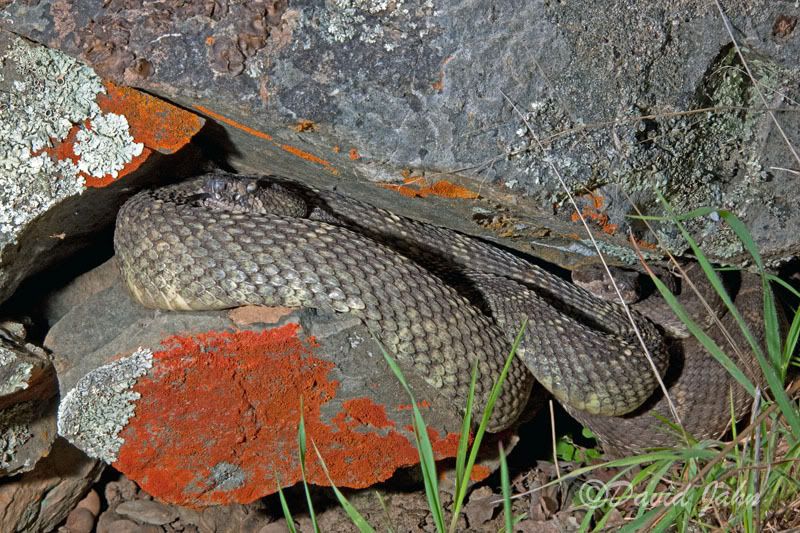 Trailside, but very well hidden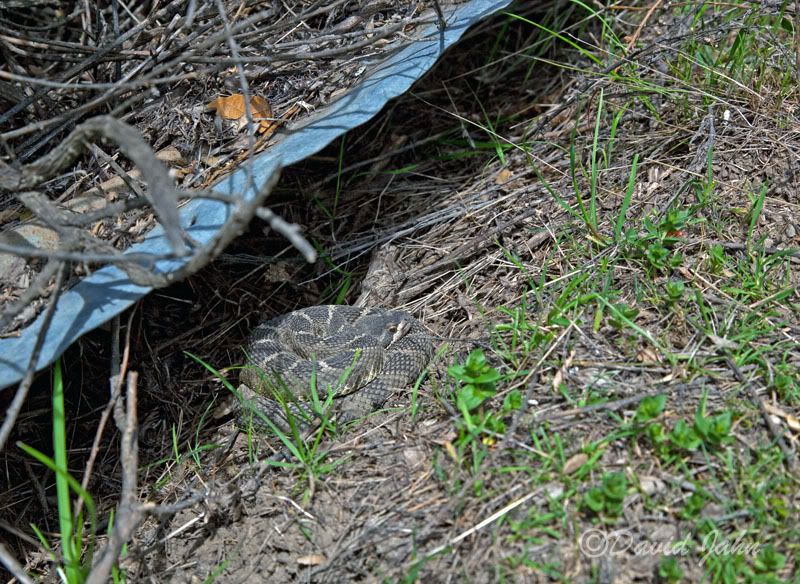 Can you see the basking Norpac?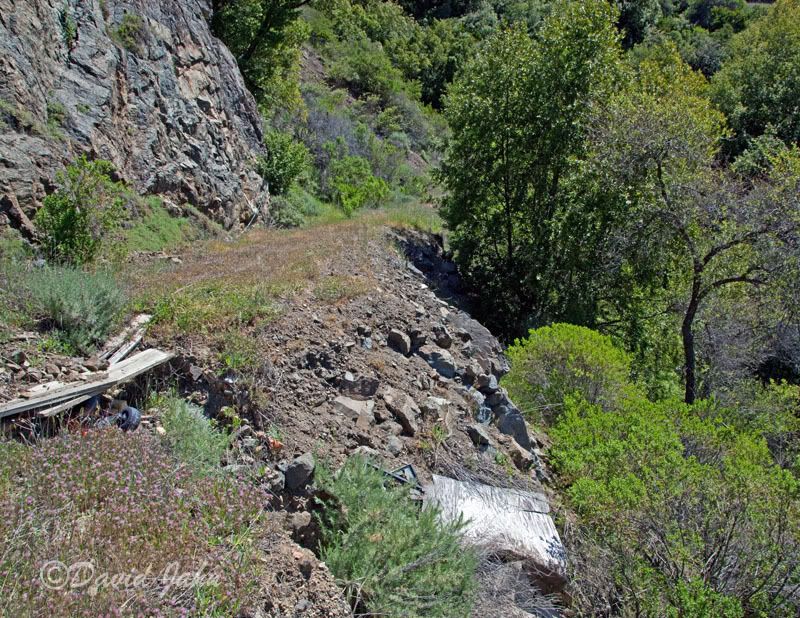 [GETULA SECTION]
For all the getula haters or those sick of Cal King photos, skip on down about 14 pics! For everyone else, I'll start off with a few in situs from the Santa Cruz mountains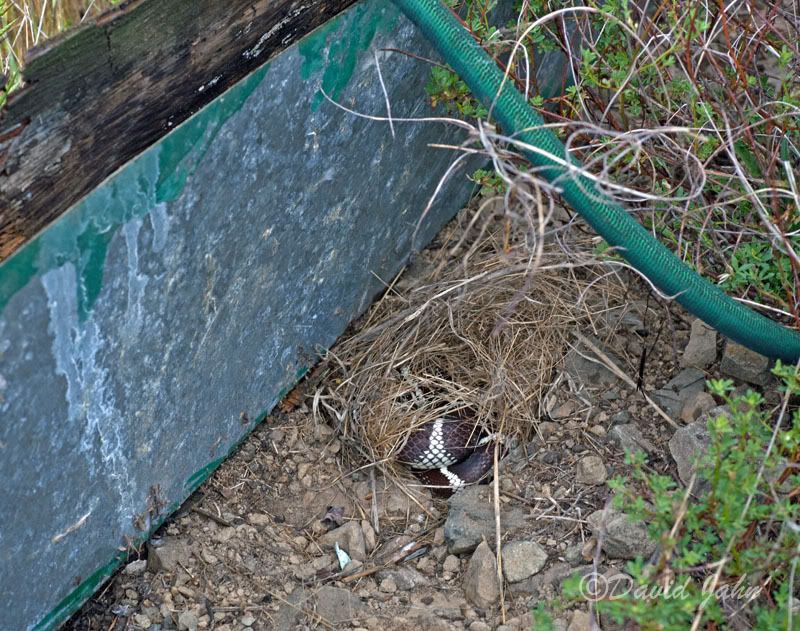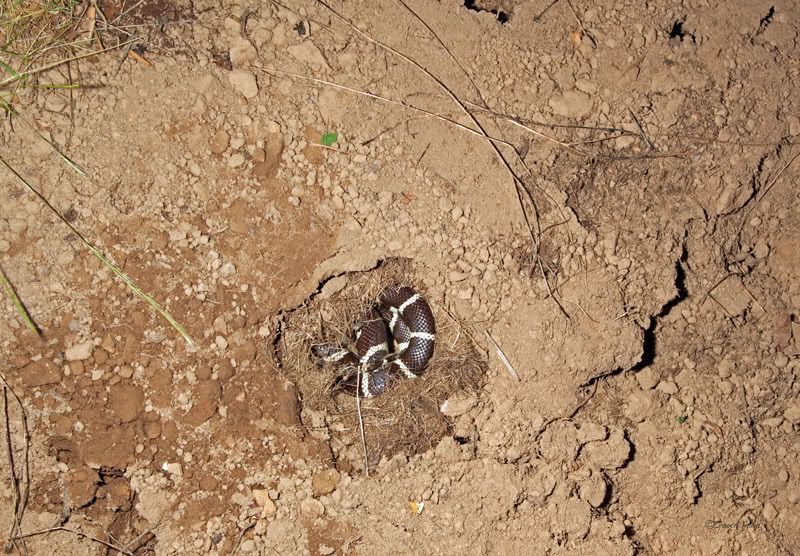 SC Mountain getula are generally nice and clean and contrasty. (unfortunately they are also nasty scumbag zonata eaters!)
My buddies and I decided to spend some this year focusing on some of the different color phases of Cal Kings. We spent quite a bit of time researching new locations of our own around Norcal, then went on 2 full day expeditions during spring to explore these locations. Happily these trips paid off, both in being great times, plus actually have a nice amount of success! The wet cool weather we've had this year has definitely made it the Year of the Getula here in Norcal. Other than those couple days though, all the rest of the 70 getula I've seen have been by-catch...
Various "Black-bellies"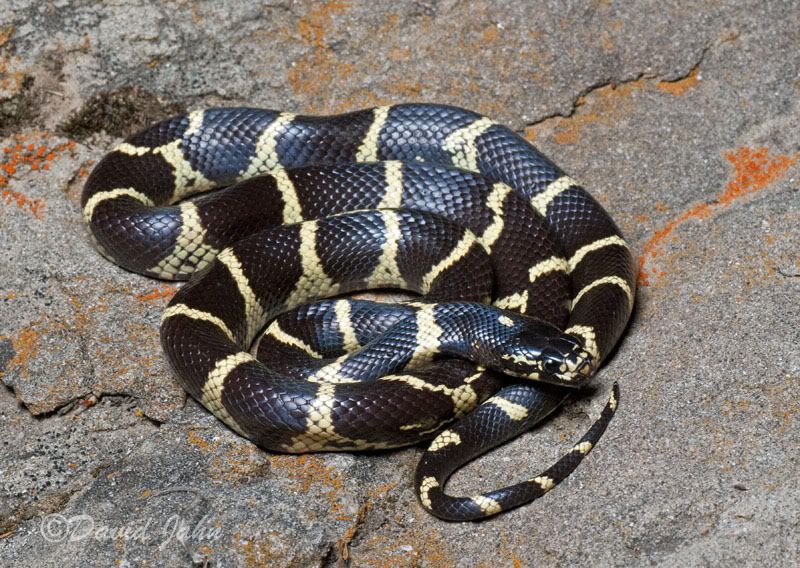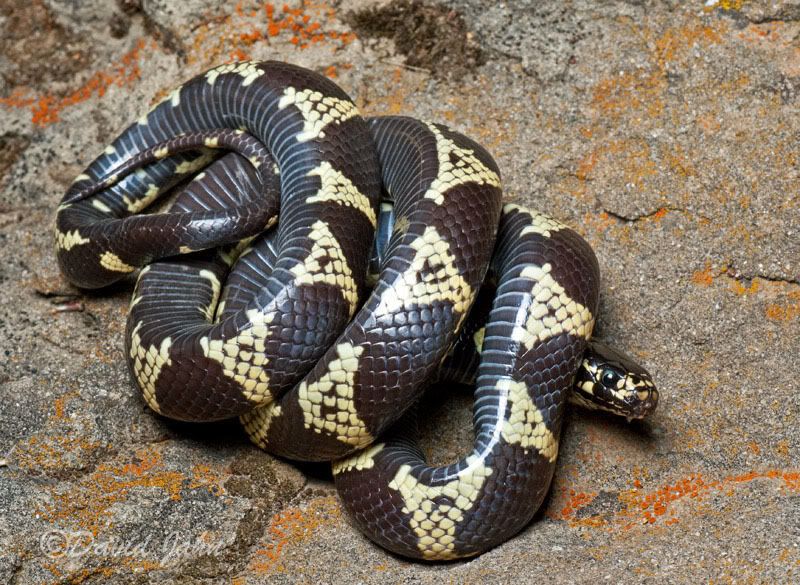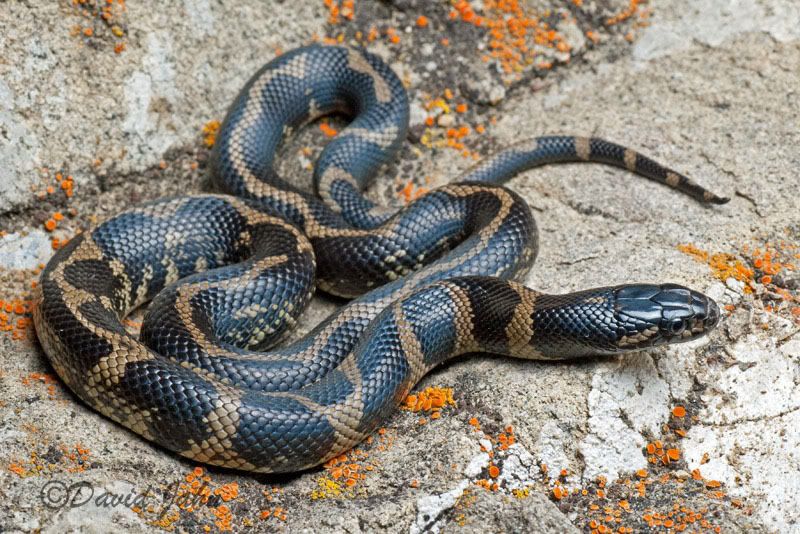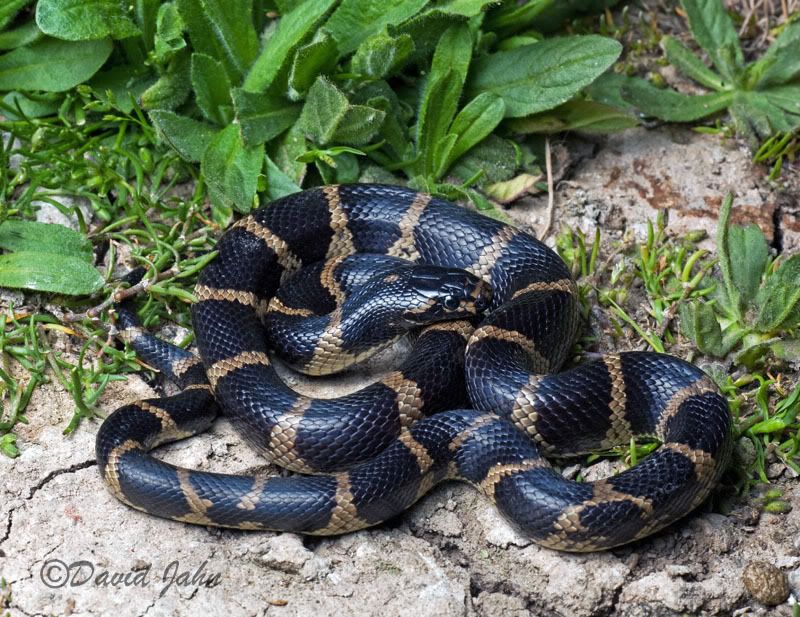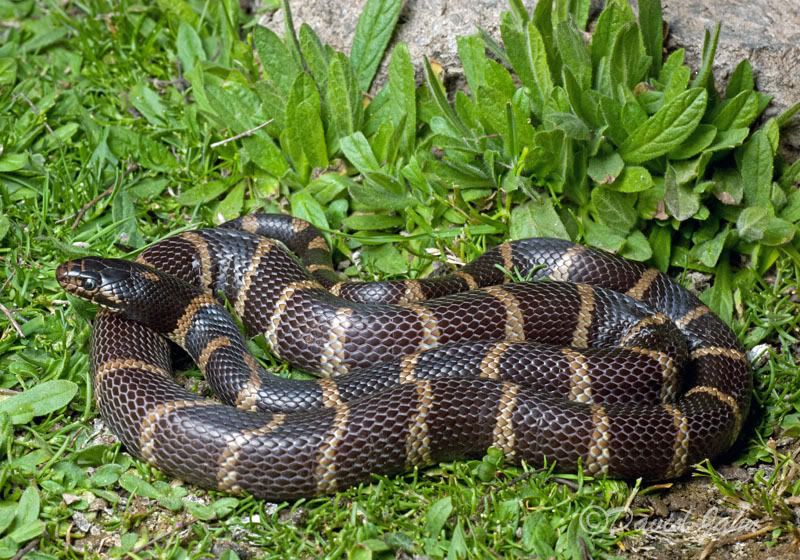 With some yellow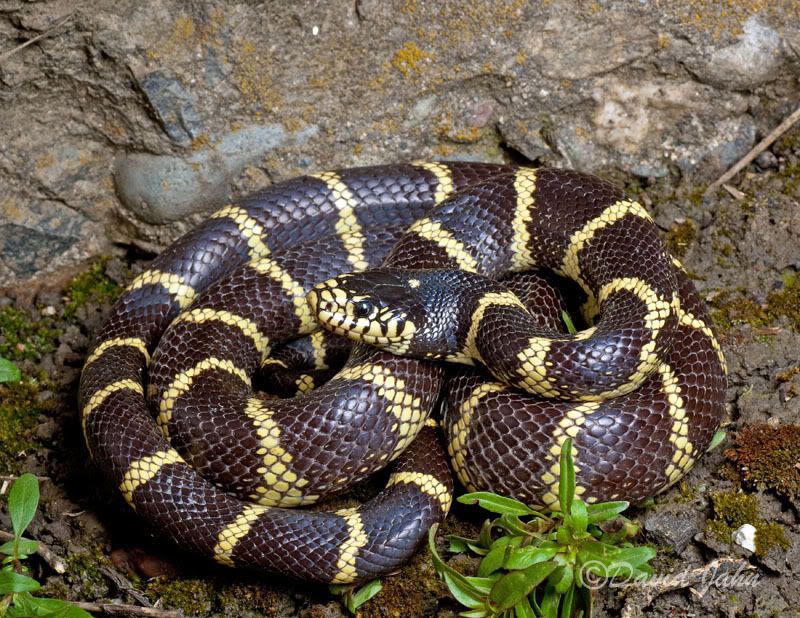 A somewhat thin banded individual
Back yard king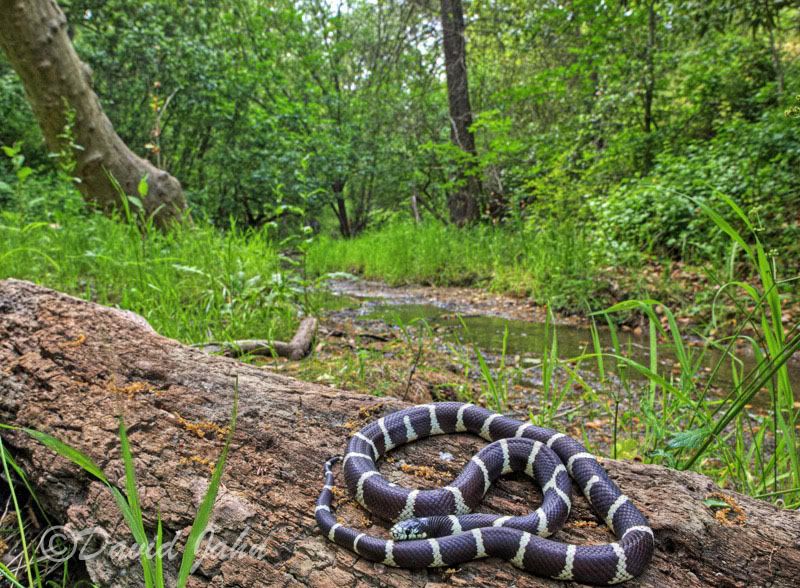 This one is part of a 3-some that was living under a couple boards in my back yard. This one has been residing under the same board since April, seen most recently just this morning! Who needs captives to care for when you have self-maintaining ones you can view any time right out the back door!?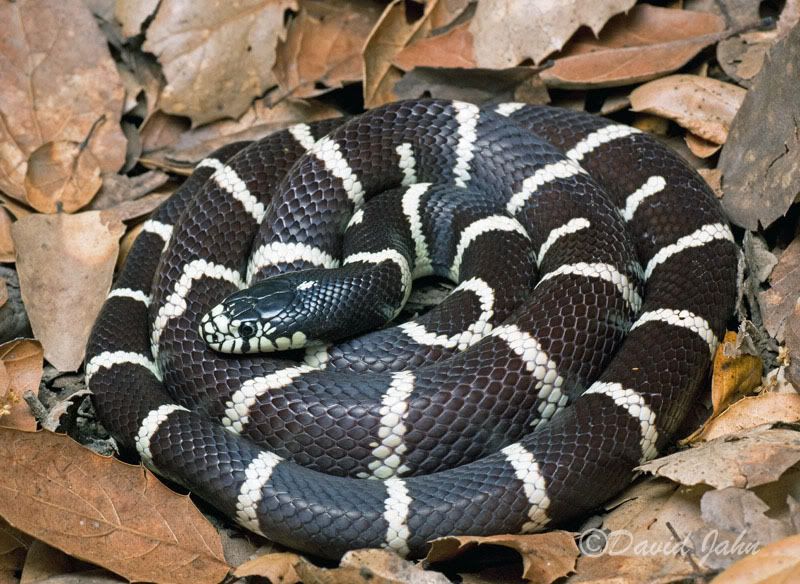 [/GETULA SECTION]
The Sierra Nevada mountains are one of my favorite spring herping destinations. In part because they are one of the most scenic places on earth, and doubly because of the herps that live there.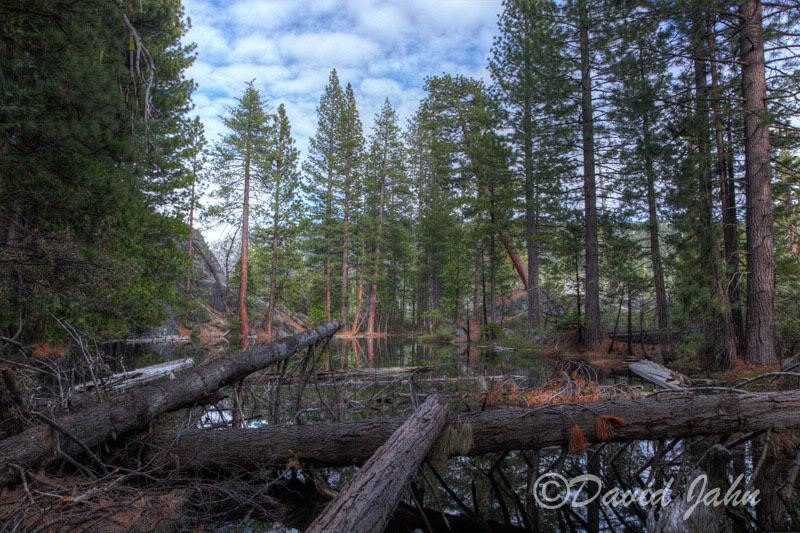 L. zonata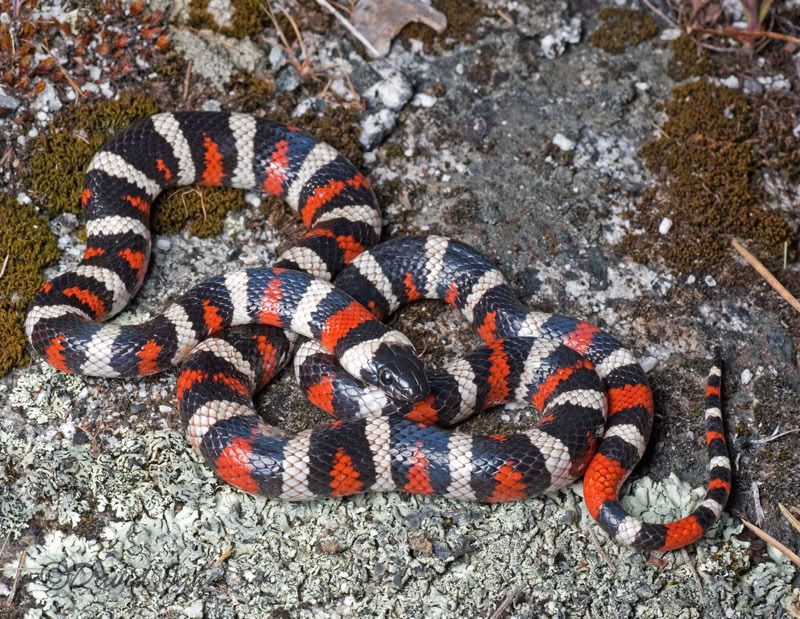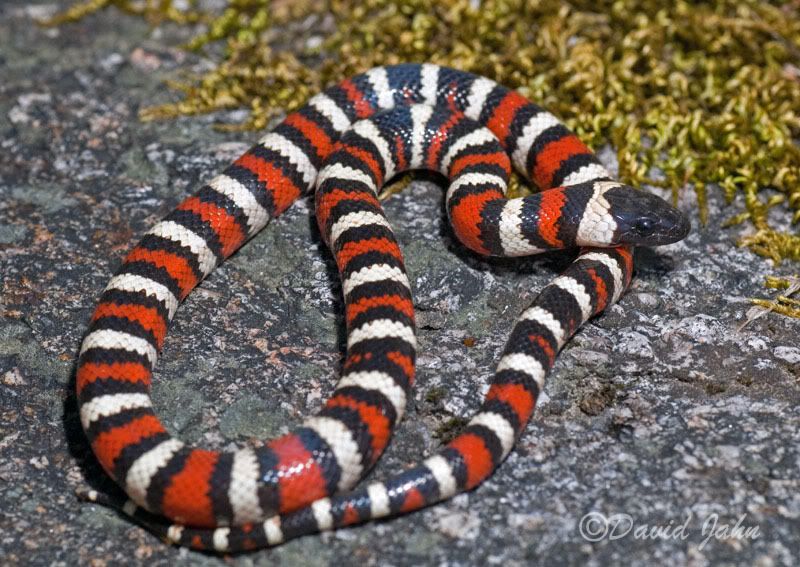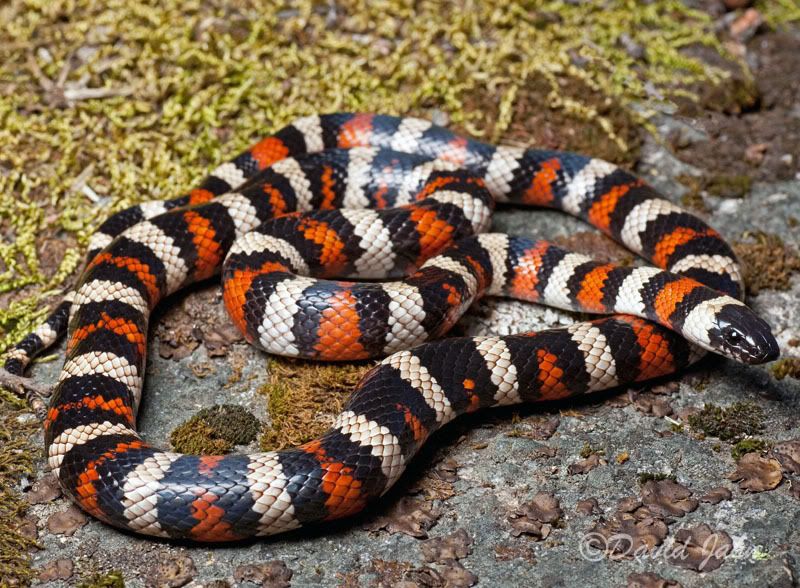 Habitat at about 6,000 feet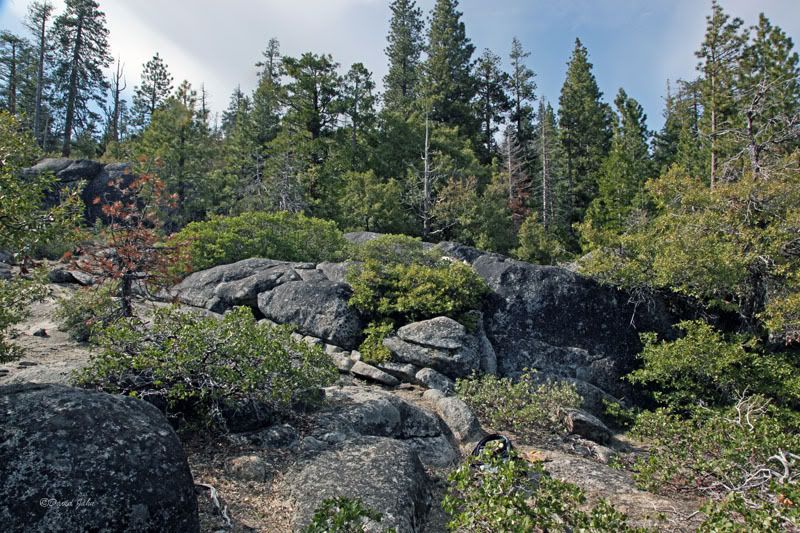 zonata from around 6,000 feet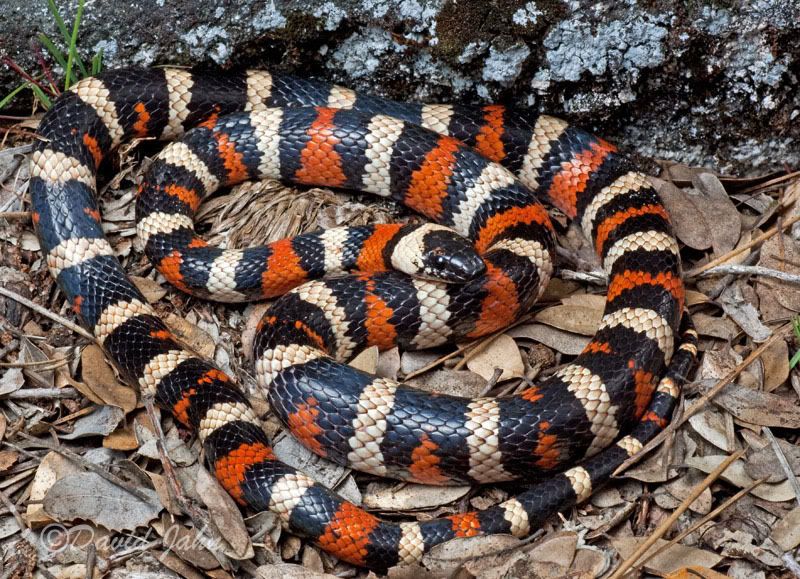 Charina from the Sierras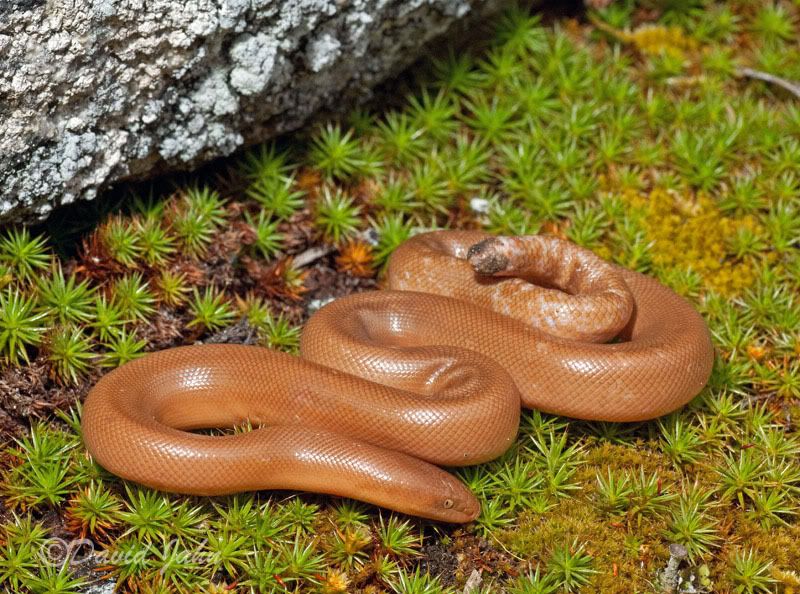 Coluber lateralis lateralis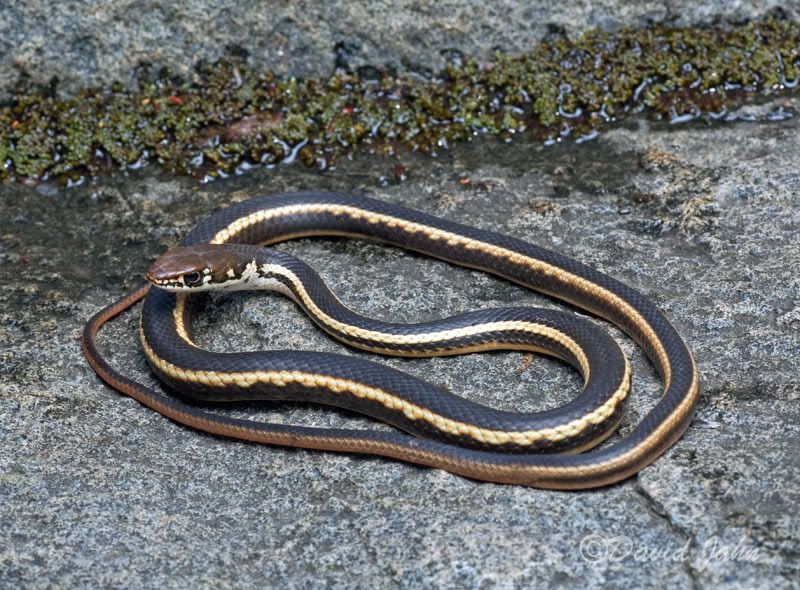 Often we herpers throw herps on top of rocks for photos. While rocks make great aesthetic, clean settings, in most cases they are not typically a natural position for animals. So in this case I was very pleased to find this N. Pacific rattlesnake posed perfectly on the top of a rock in a beautiful Sierra setting. I couldn't have posed him better myself! Now, if I could just find a zonata curled up on top of a rock like this...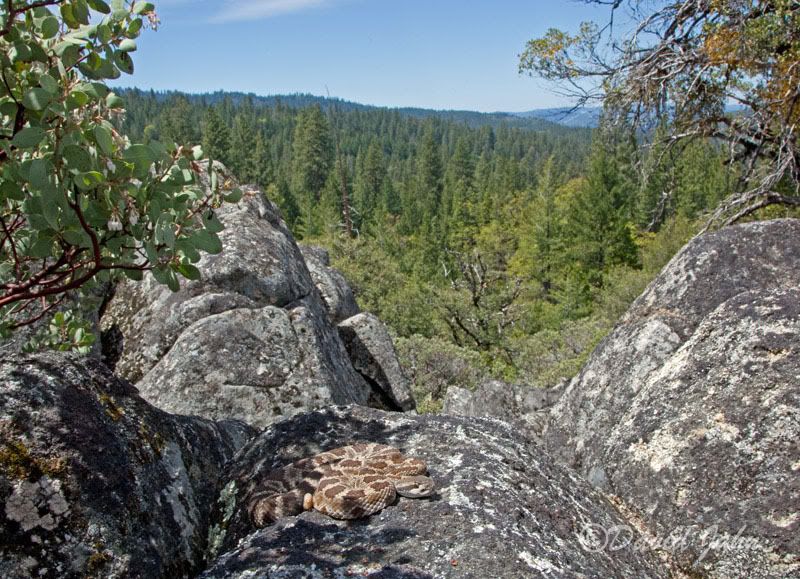 Oh, there's one!
The perspective of the rock-top rattlesnake from the other side (plus a bit of rattlesnake silliness)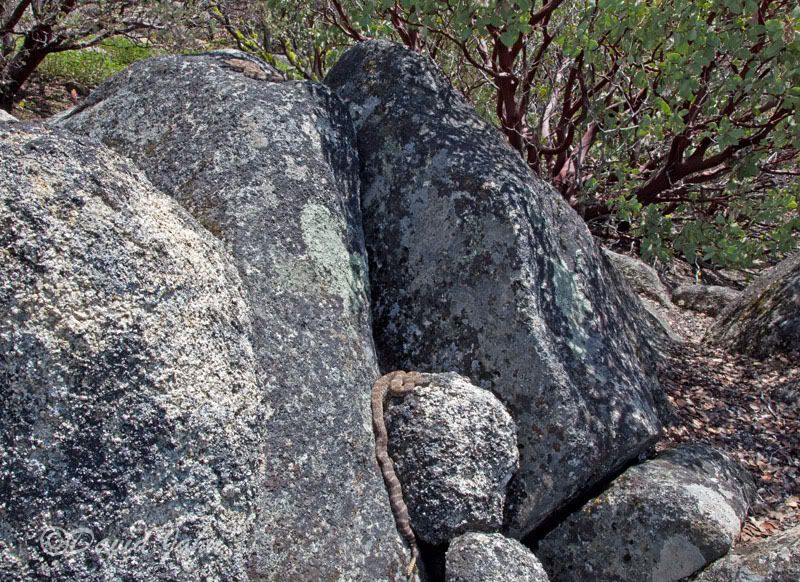 Sierra garter snakes (
T. couchii
)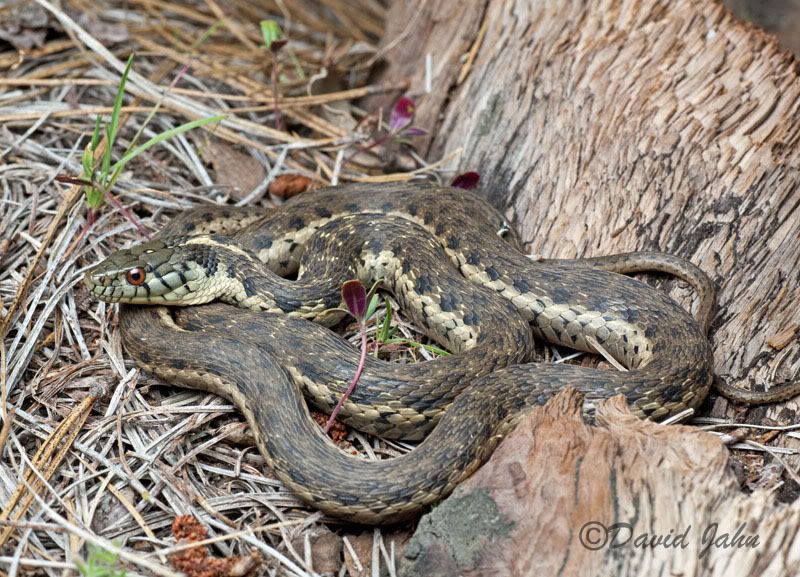 Racer that nearly blended in with the road debris to its own detriment.
In June our family went to western Oregon for vacation. I was able to get out for a good amount of time in S. OR, and a couple of very brief hikes and searches in central and then N. OR.
Someone else had apparently been so excited to get to my first S. OR herping destination that they did a rather poor job of parking their car.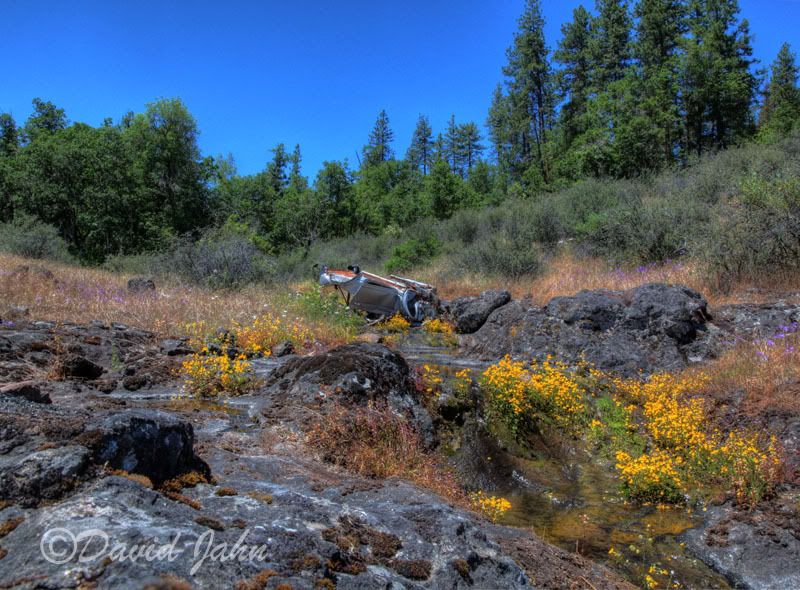 After turning up some of the same snakes we find in CA - racers, gopher snakes, rattlesnakes, I found my only "lifer" of the trip at a couple of my stops. Oregon Aquatic Gartersnake (
T. atratus hydrophilus
). The ones in OR remind me more of the Sierra gartersnakes in appearance than the photos I've seen of the ones in N. CA.
S. OR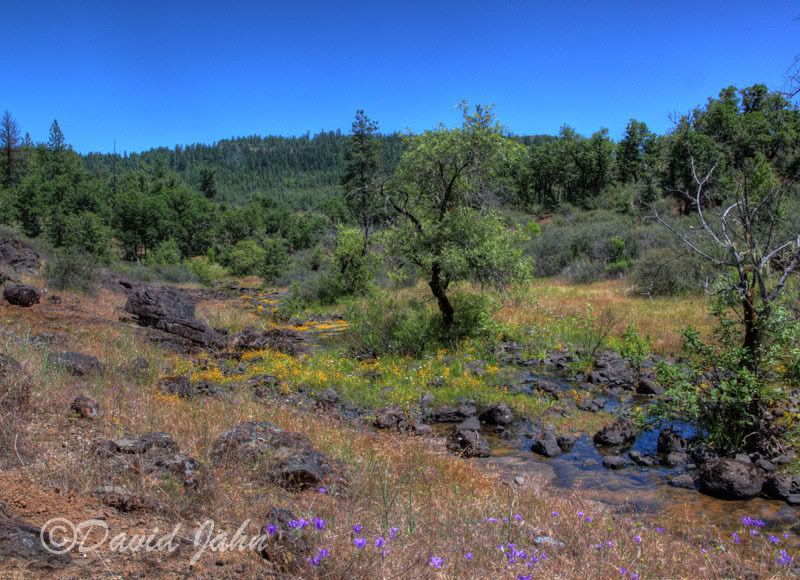 NW Garter snake from S. OR (
T. ordinoides
)
The habitat and animals look a little different further north.
A fun but sketchy trail, especially with kids and in the rain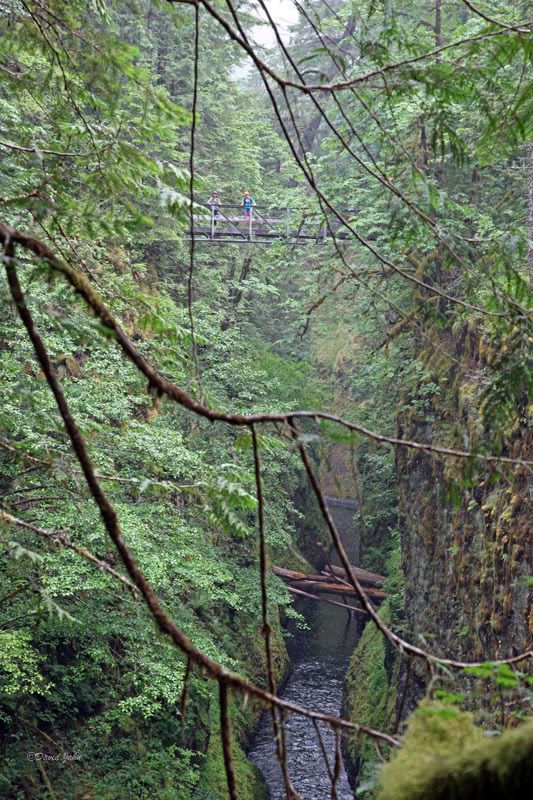 NW Garter, dark phase
NW Ringneck (
Diadophis
)
Pituophis catenifer catenifer
from W. OR
Red-spotted Garter snake (
T. sirtalis concinnus
)
Hope you enjoyed, and sorry for any mouse wheel scrolling blisters!