Awe inspiring work everyone. I'm assuming we have a few professional biological illustrators in the mix. I've toyed the idea of getting into it-but not sure if I have quite what it takes to become distinguished. As this thread shows-lots of people are incredibly talented.
Here is my first color pencil attempt with a reptile...and the first one involving numerous colors.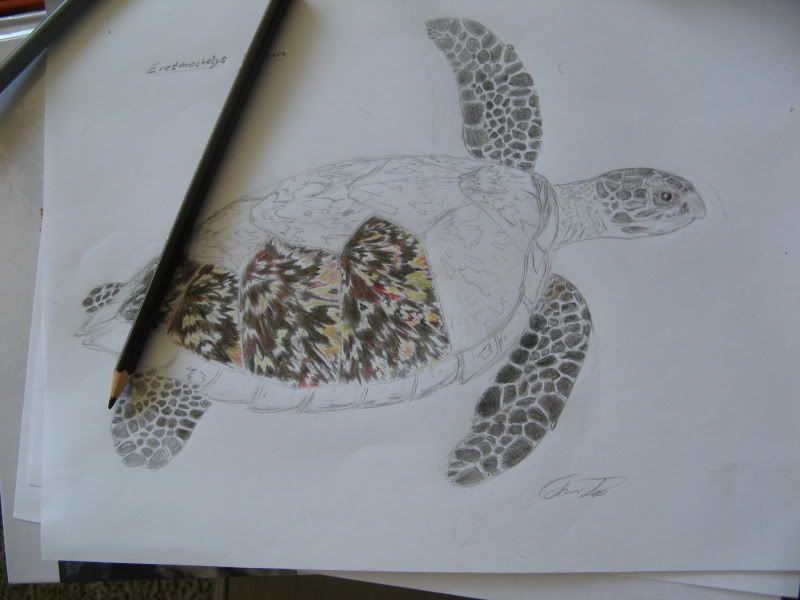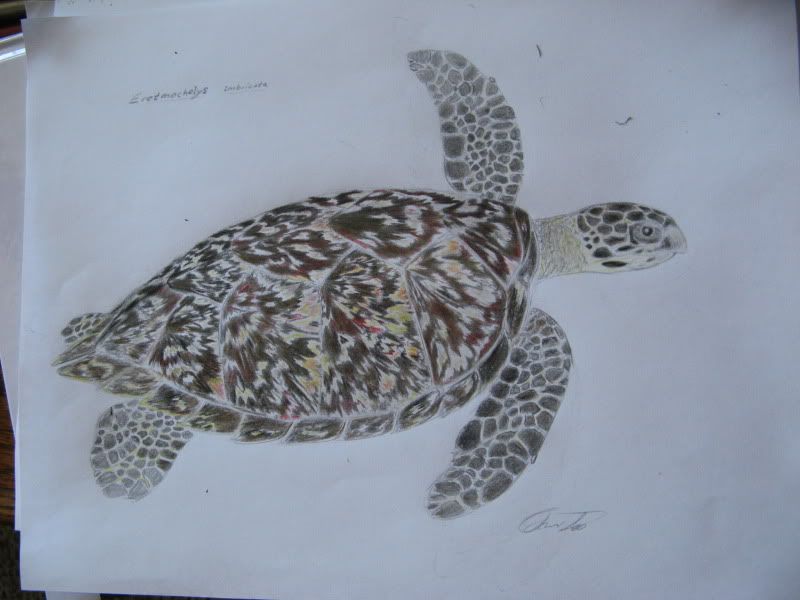 Hawksbills are quite variable so I've considered doing another one or two of these.