A herping/tourist trip to South Africa was my great pleasure in the years that have passed since my last FHF post. After only recently finishing a look at all my photos from the trip, this post includes some favorites. With apologies to South Africans for my uninformed commentary and typical tourist photos...
Upon landing in Johannesburg, we drove west to a land that was surprisingly similar to our Southwestern US home...except even drier and more rugged:
The Orange River cuts through like our Colorado: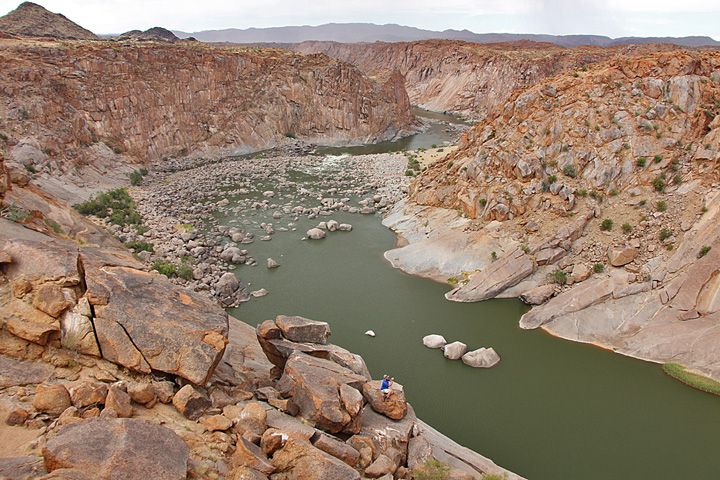 We herptards barely had time for Augrabie Falls...
Broadley's flat lizards were everywhere:
Giant ground gecko:
We agreed these rock hyrax need to get a job: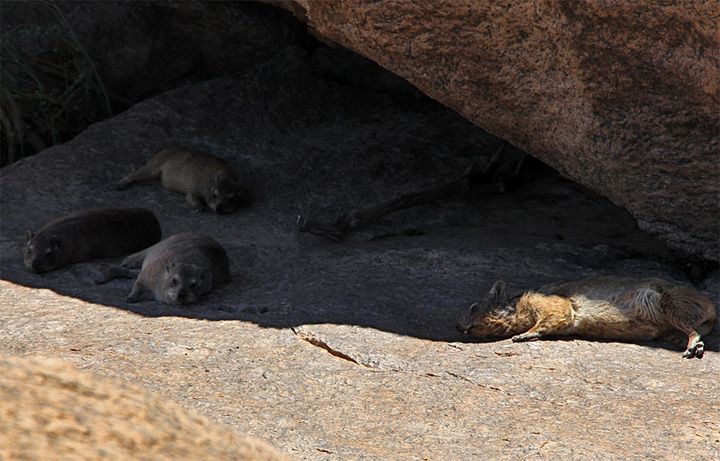 Agama atra (big ones) were also common: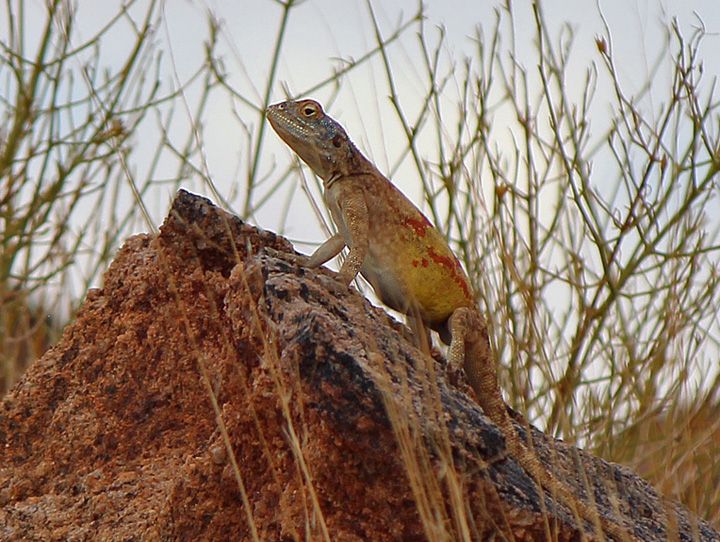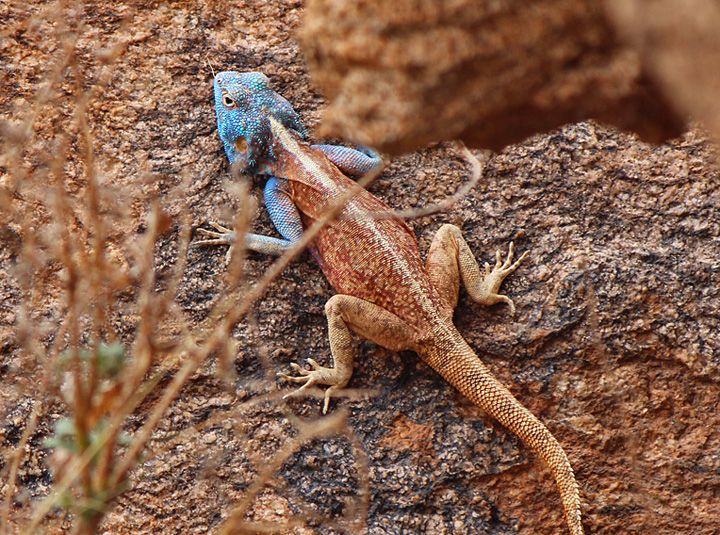 We searched without luck for cape cobras and boomslangs in social weaver nests: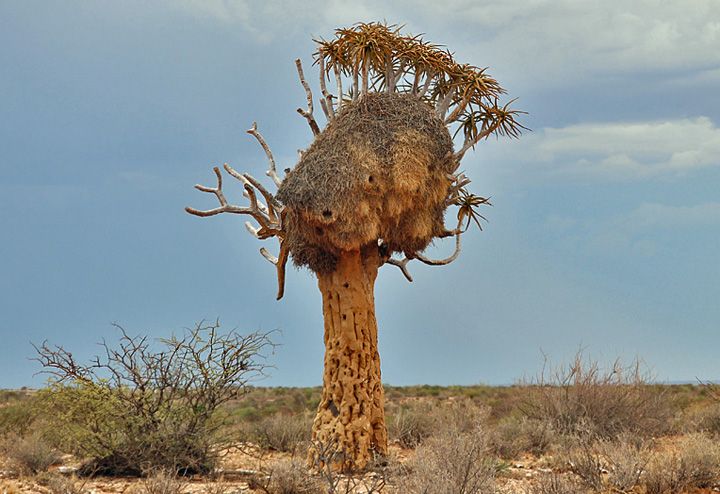 Snakes were hard to come by in this region...for us at least. Actually, snakes were rarely found during our entire visit. Whereas double-digit snake days are common in the US, our native friend/host assured us this is not the case in South Africa, where mammals dominate. For snakes, there are so many way to die - teeth, fangs, fists, hooves, tires - only the luckiest and most secretive survive long enough to breed. Although friends found arietans and boomslang just prior to my arrival, I never saw a puff adder, which surprised me...I always figured they were a sure thing.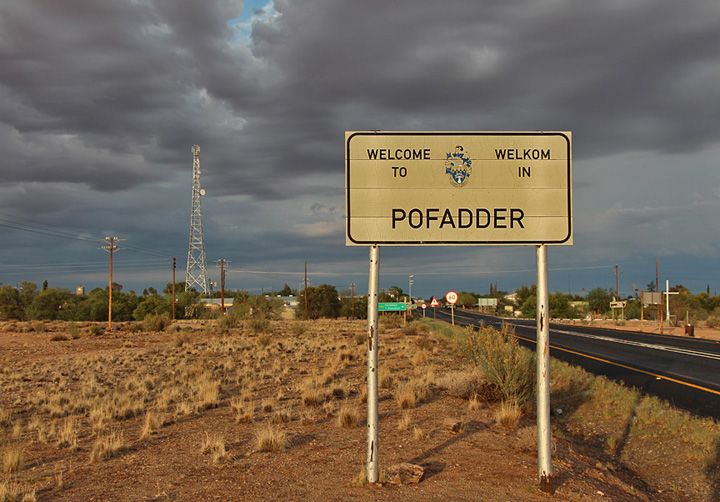 Leopard tortoise!!! In the wild:
I'll never forget my first westbound approach to the Atlantic:
Dropping down along the coast, the humidity jumped as did the quantity and variety of herps. Cape girdled lizards (C. c. polyzonous) were everywhere: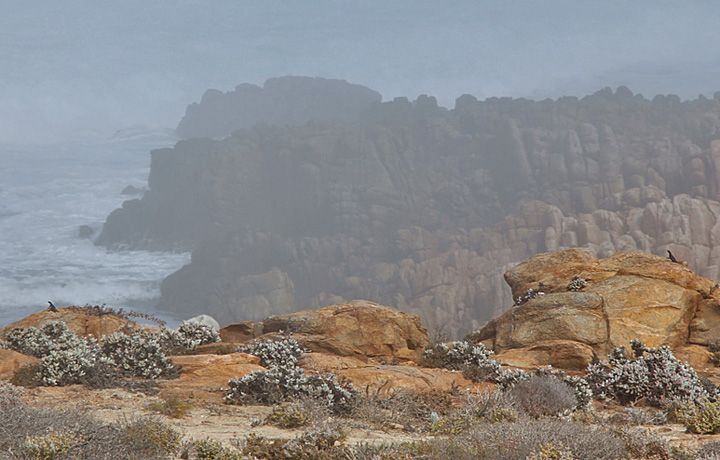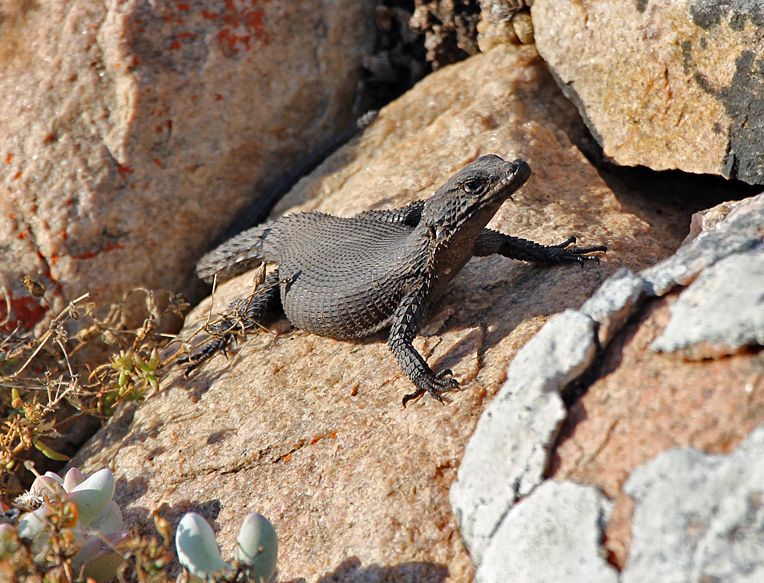 This sign brought hope we might find an angulate tortoise:
Then we found a neonate followed by a dozen or so in one misty day!:
We started driving around them after this:
Bibron's: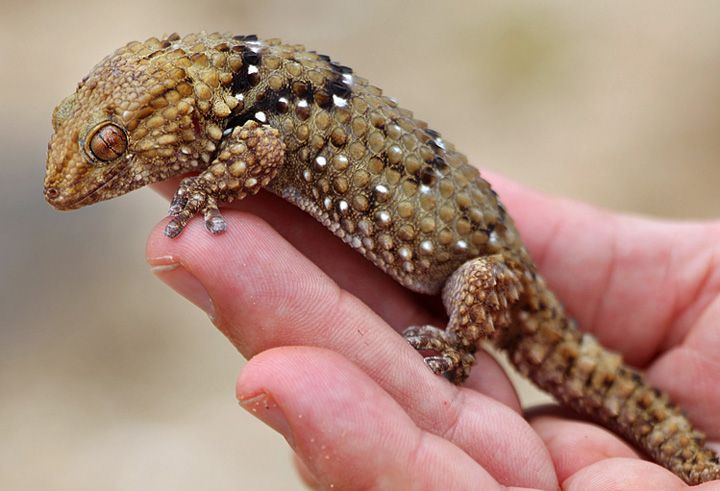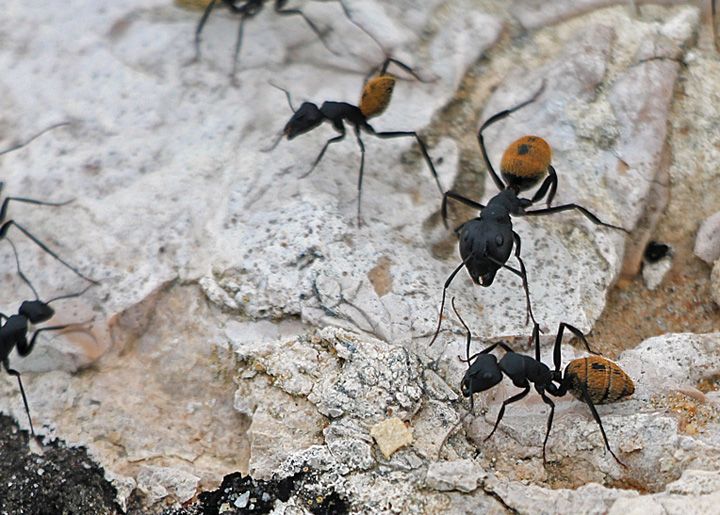 Namaqua dwarf adder - Bitis schneideri - was a primary target: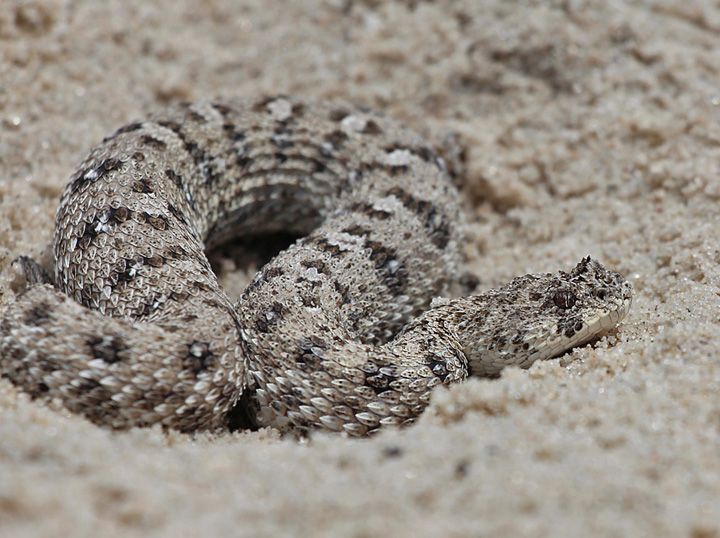 On the dunes with salt air and waves breaking:
World's smallest viper:
Another Namaqua dwarf...a chameleon this time, and in situ...betrayed by eye movement: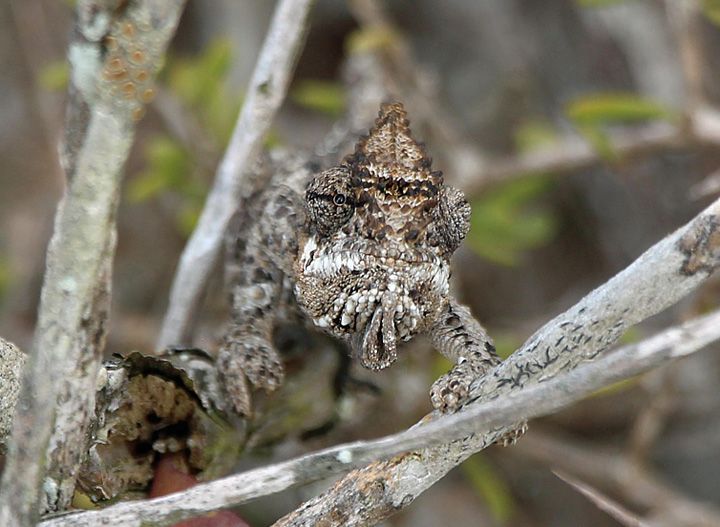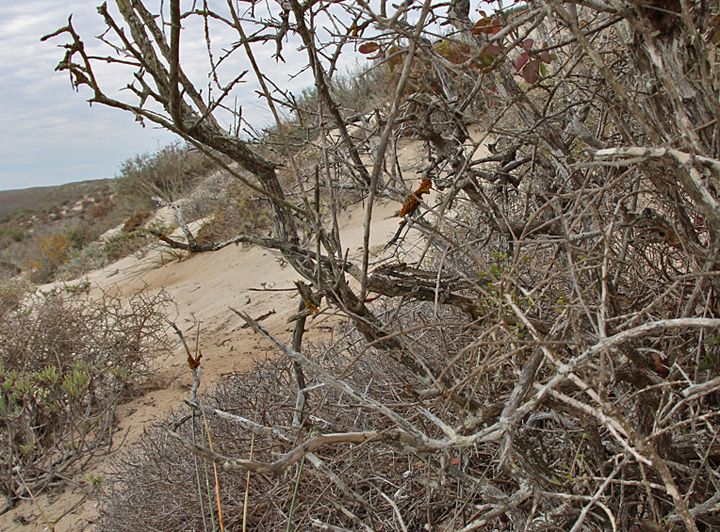 Another (w/ crashing waves in back):
If the bubbas from my home state - New Mexico - had to introduce one antelope back in the day, they chose the most remarkable one. We call them oryx here, but they're gemsbok where they belong: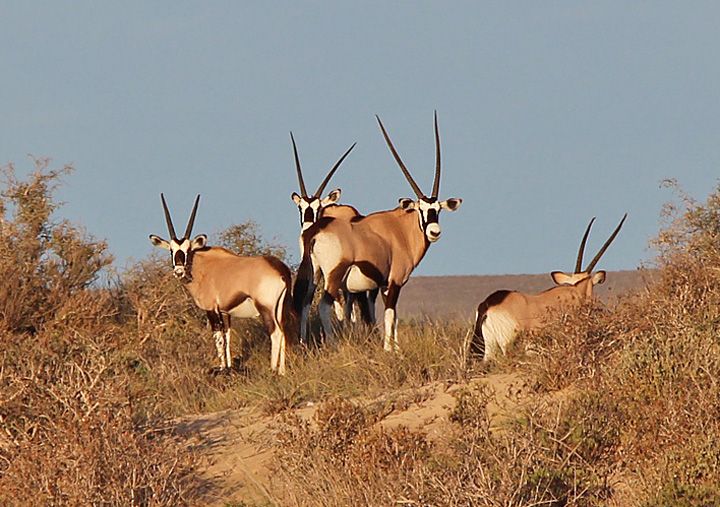 Pachydactylus austeni on the dunes:
Typhlosaurus vermis:
Acontias litoralis:
Ostrich egg found along Atlantic while herping:
Maybe my favorite find of all time….Bitis cornuta….Many-horned adder: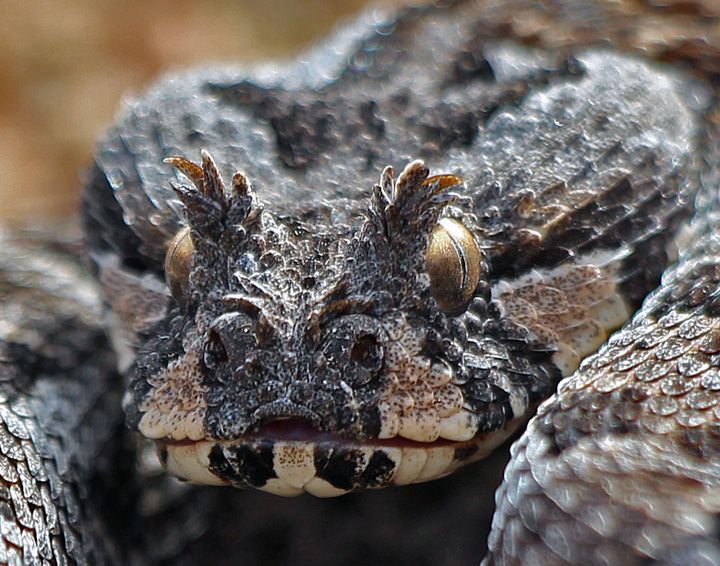 Same snake in habitat…found ~30 meters from ocean:
Meroles ctenodactylus: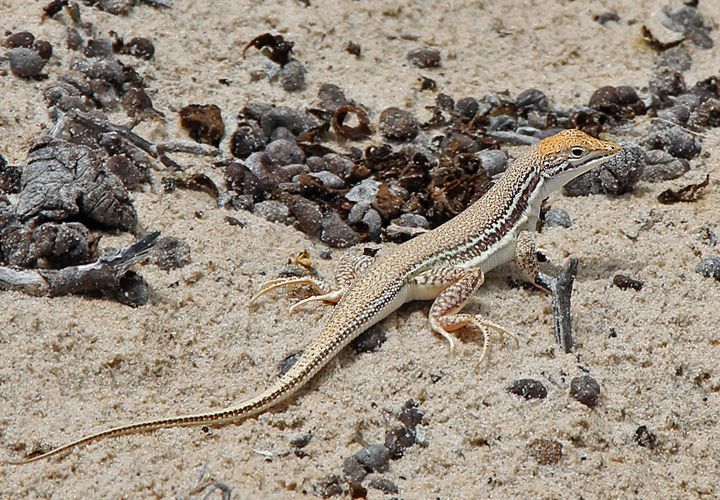 Watching how thoroughly these meerkats combed the sand made me wonder how any snake could ever escape notice: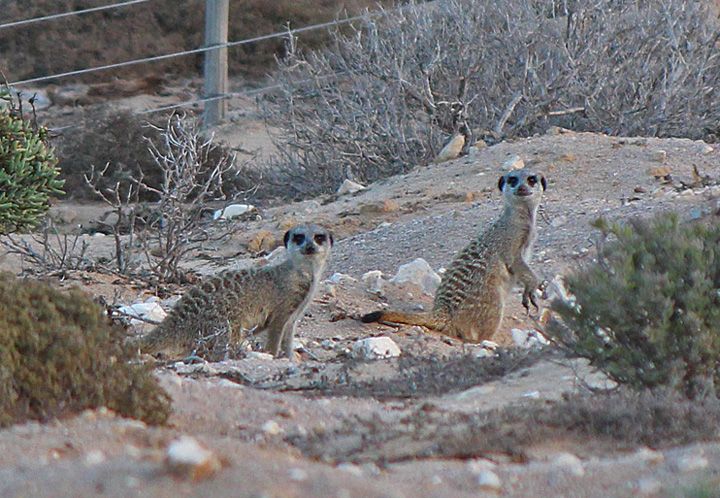 Driving circuitously east we found nice habitat and Aspidelaps lubricus: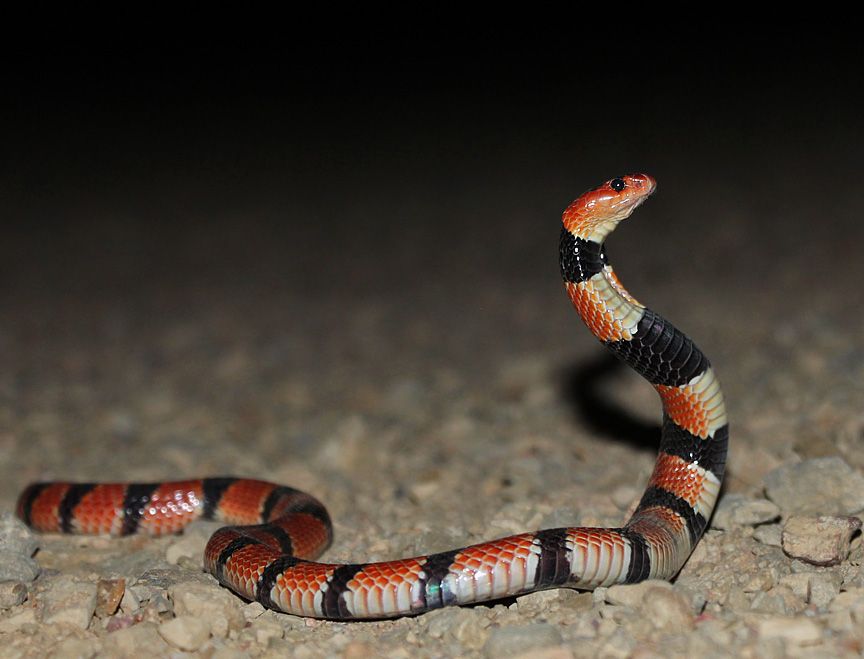 But for the gift of deafness, this shieldnose would've suffered the ultimate elapid indignity: "wook at the wittle cobwa!"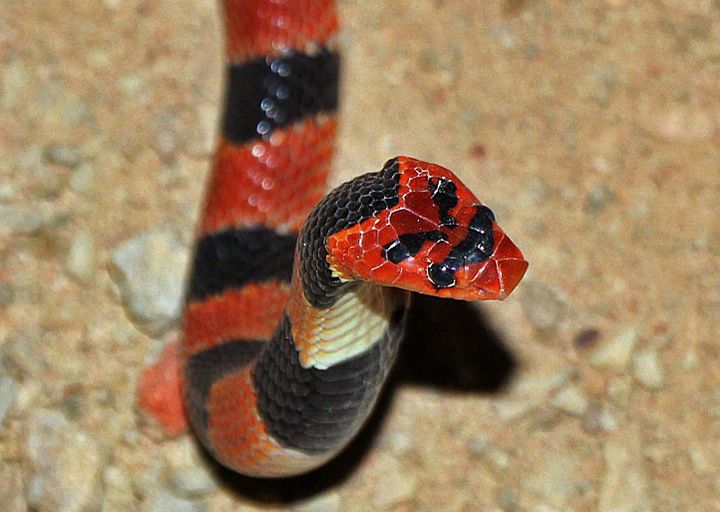 Guttural toad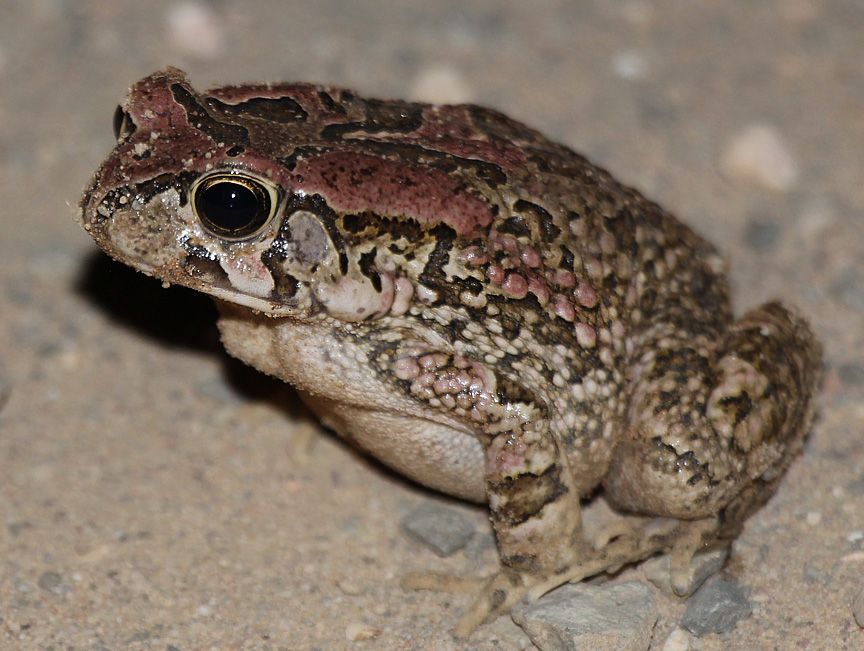 Vervet mom along middle-of-nowhere roadside: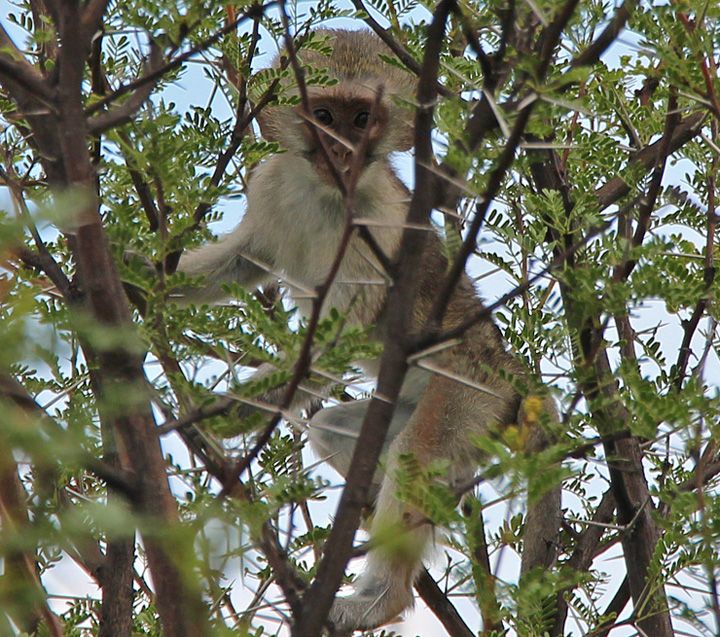 Giant leopard tortoise where found: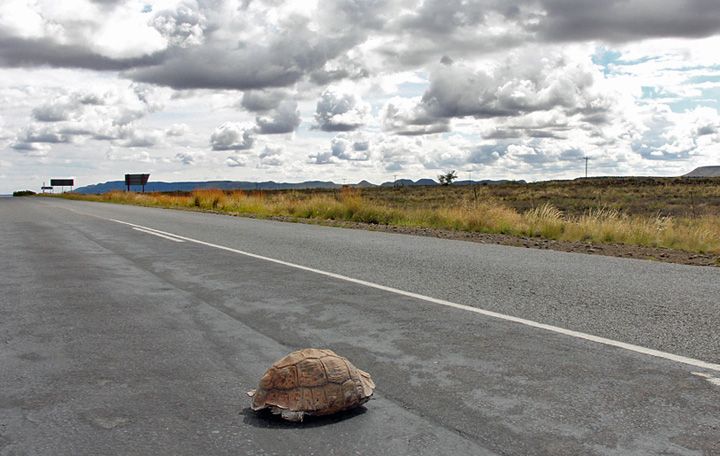 In northeastern South Africa our buddy put us up in a spectacular reserve: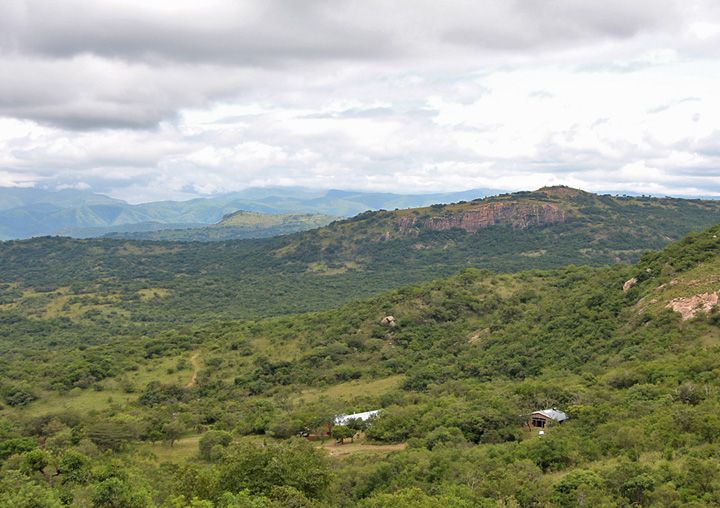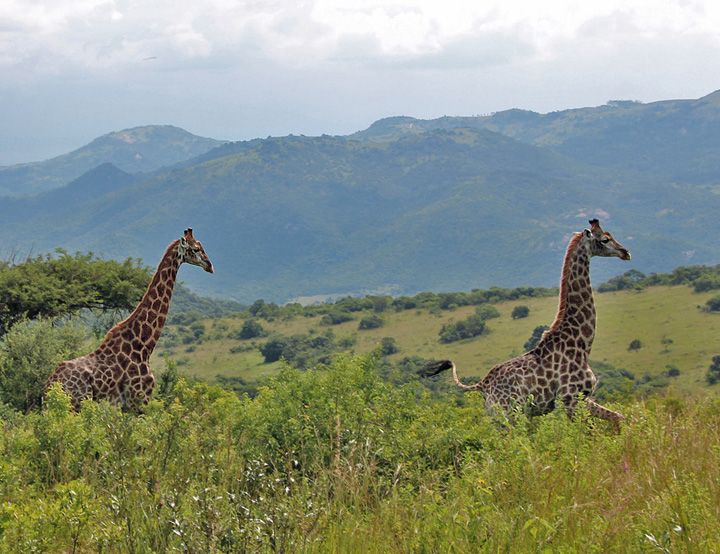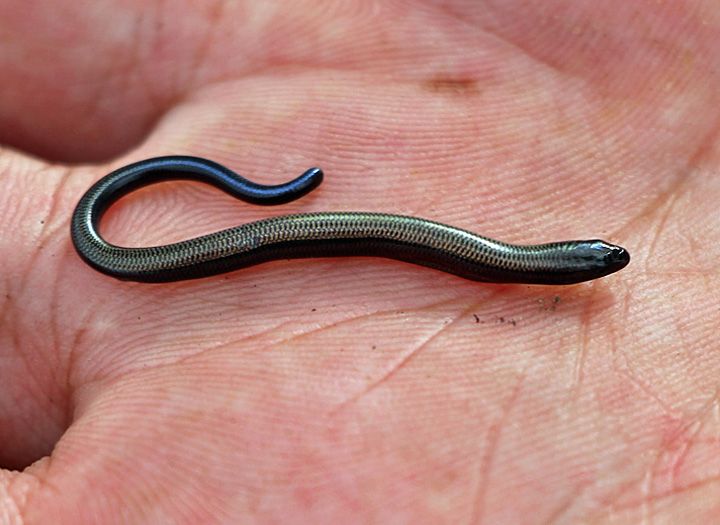 My first African clawed frog outside of a US petstore was on the front porch: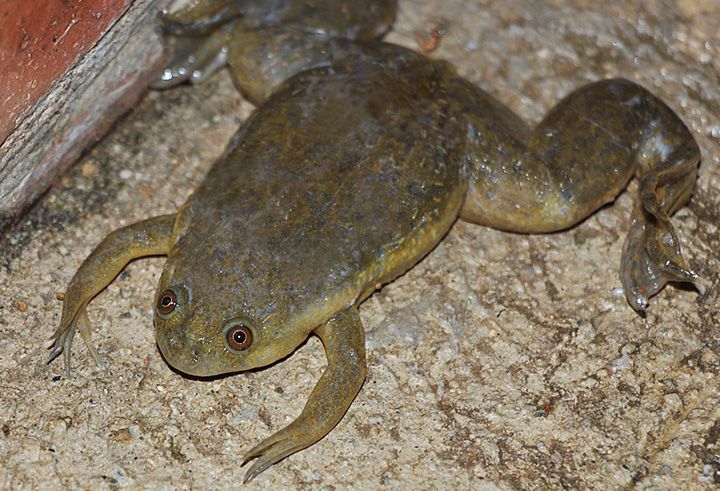 First red toad also on porch: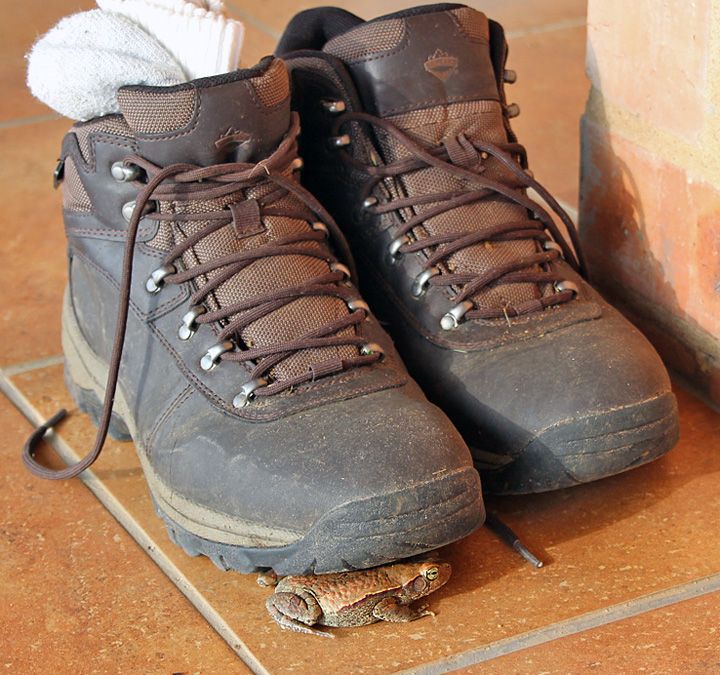 Homopholis wahlbergii in a staredown: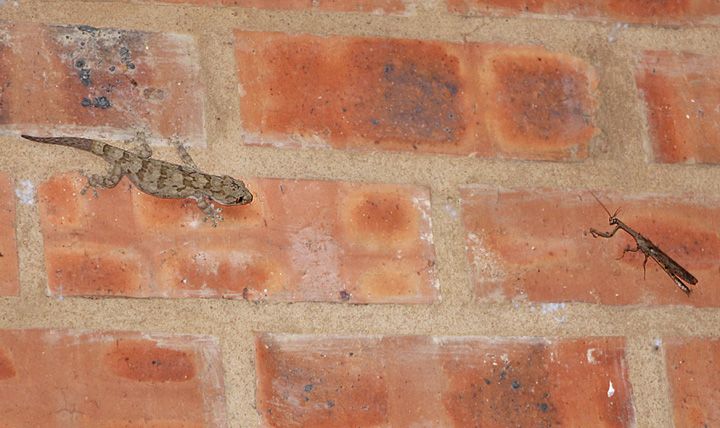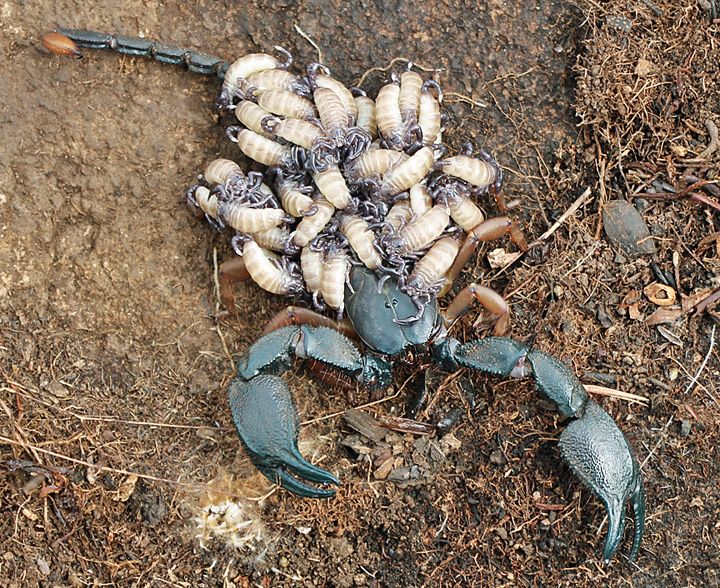 Cordylus vittifer: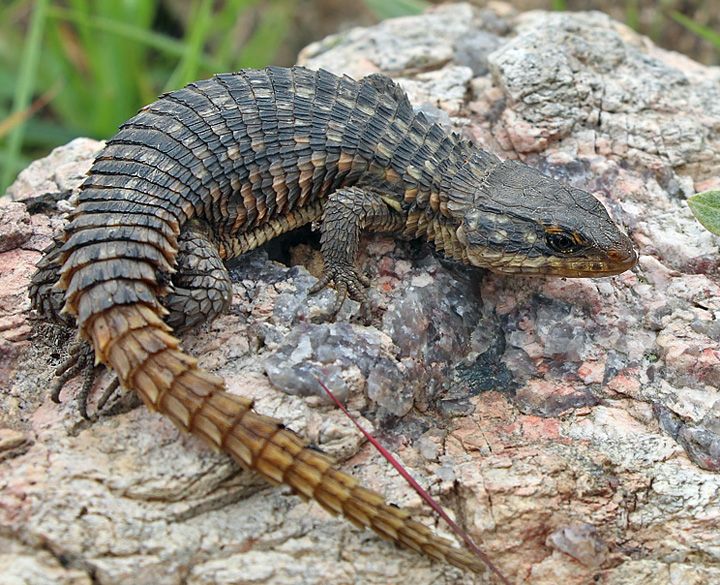 Platysaurus intermedius wilhelmi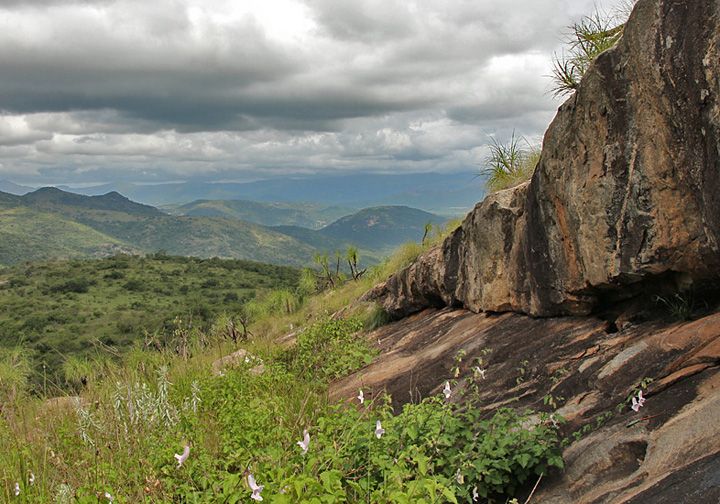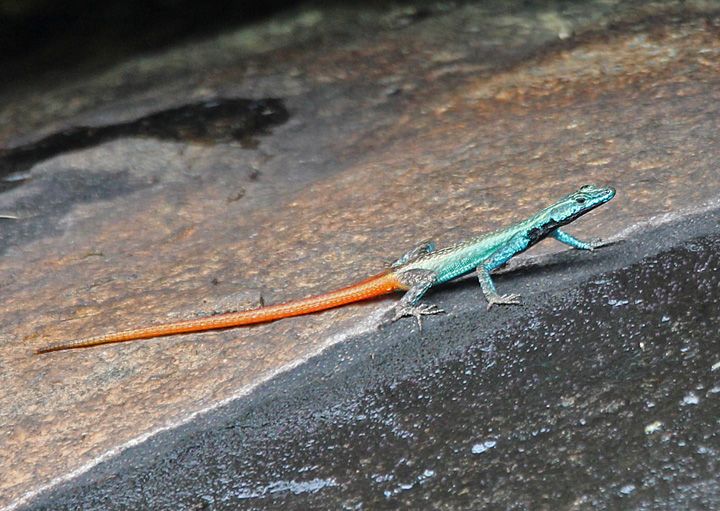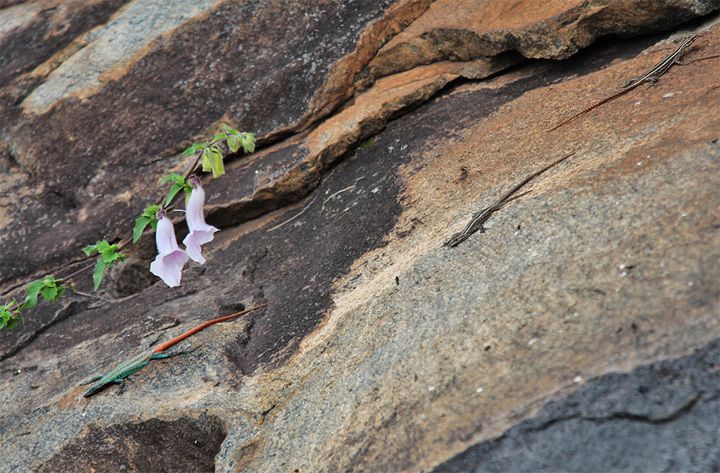 Flapnecks everywhere and easy to shine at night:
In situ Kinixys spekii - hingebacks. The smaller male had just flipped the broader one:
Friends did science and shit...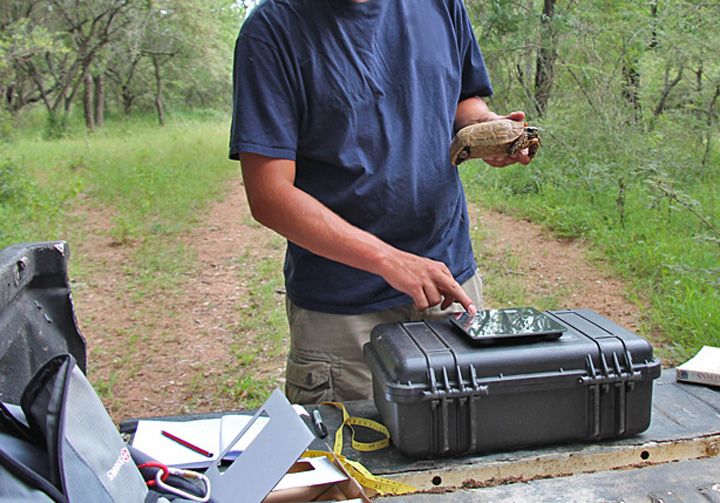 ...while I reflected on the brilliance and folly of intercontinental manliness:
We 'Mericans tend to think of ourselves as THE best critter grillers, but in S.A. they use only wood on their brii (how could gas or coal enhance?) and there are way more options. Ostrich on the brii….mmmm!: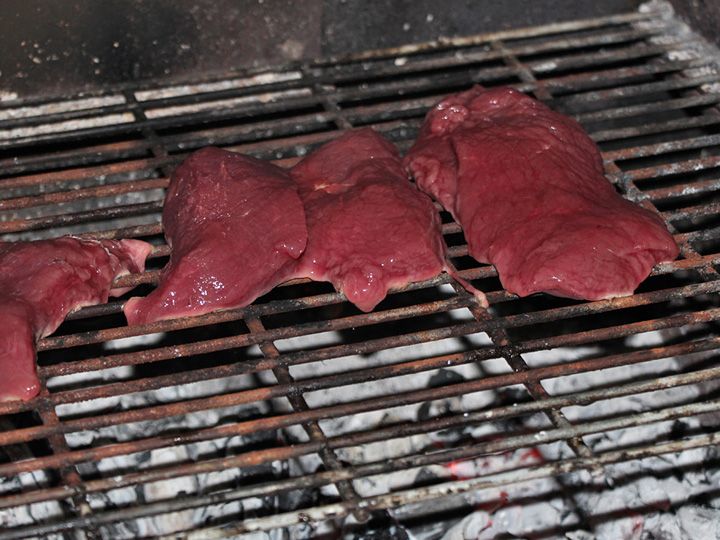 Made me flashback to the beach. Ya know how rabbits in the US run frantically down the road as if you're mercilessly pursuing and with nary a thought of tangential travel? Imagine the same with a 2-meter-tall bird: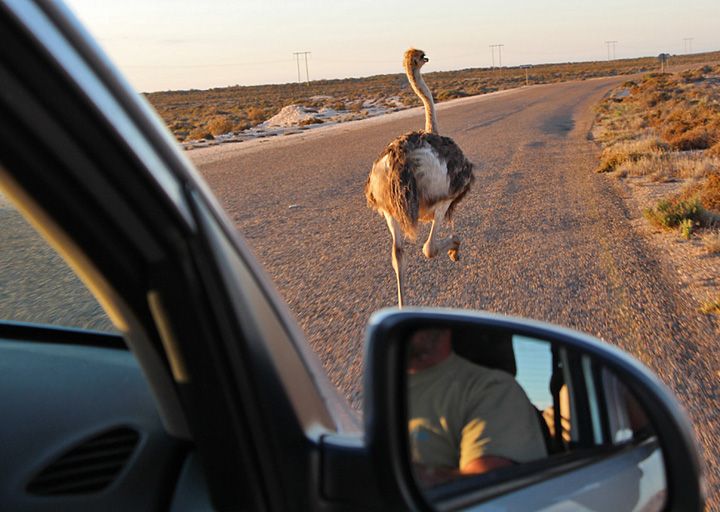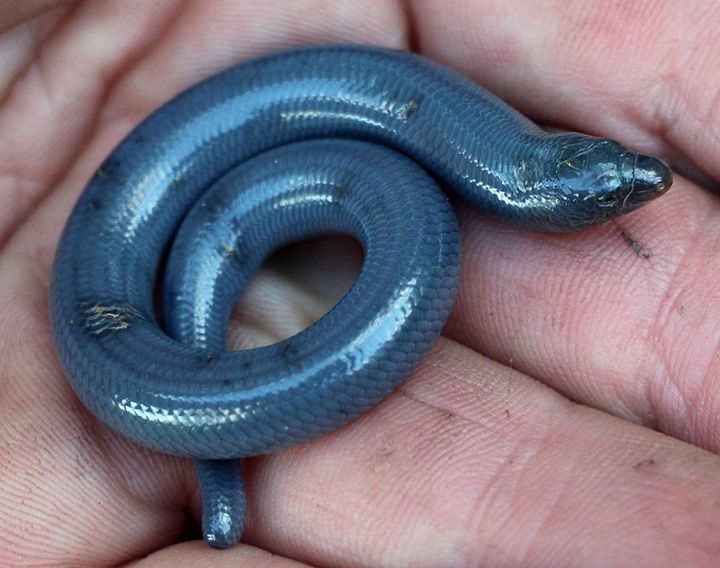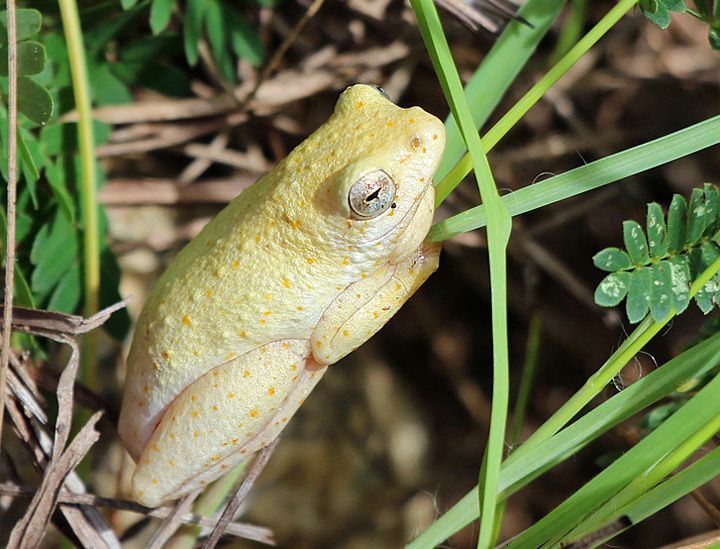 Painted reeds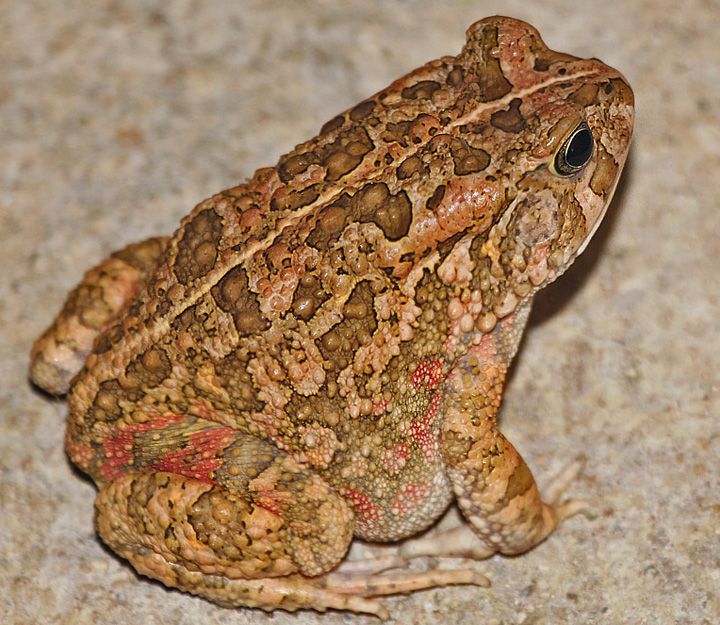 I watched this mongoose forage for 10 minutes and was left wondering yet again how in the world a snake could survive a land like this: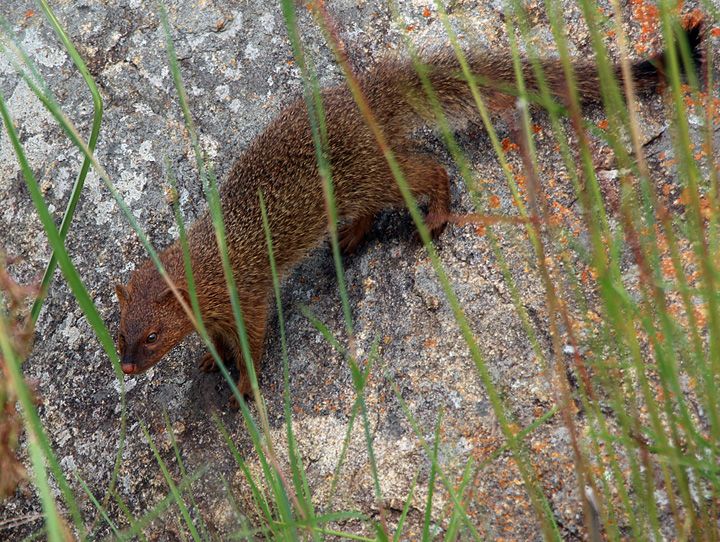 Baboon presence was oft felt. We'd lift 100 rocks before there was one that hadn't been flipped recently by hungry baboons ready to eat virtually anything they find. Our friend was super-pissed when we went to check a game camera and it was gone. First thought: thieves. Then, we found it 10 meters away on the ground and the photos confirmed our suspicions: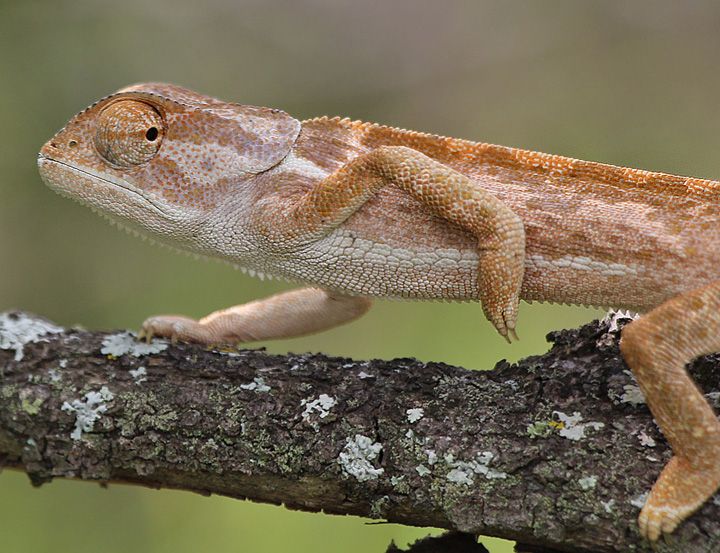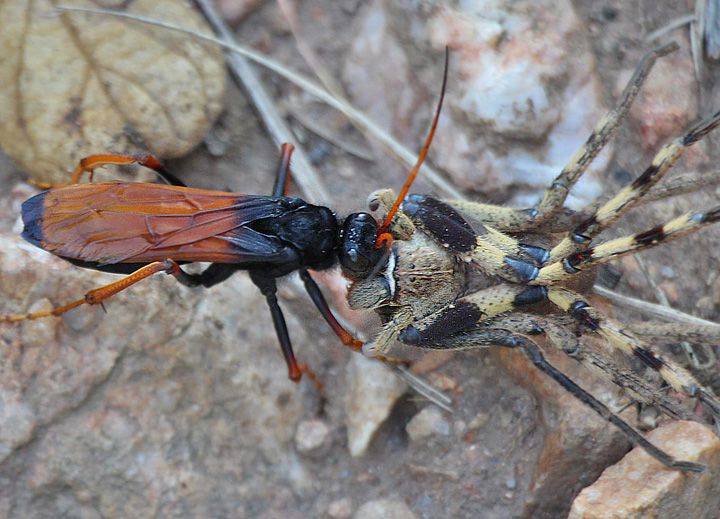 We were so mad when we drove up on a snake flopping around on the road. It was a deserted road with a locked gate. Who could have run it over? Then, we realized it was a Black File Snake (Goniontophis nyassae) struggling to subdue an East African Shovel-snout (Prosymna stuhlmannii). Neither species had been documented at the reserve previously. Ours was the first record of a file snake feeding on a shovel-snout, and apparently ophidiophagy in file snakes had been documented only once previously.: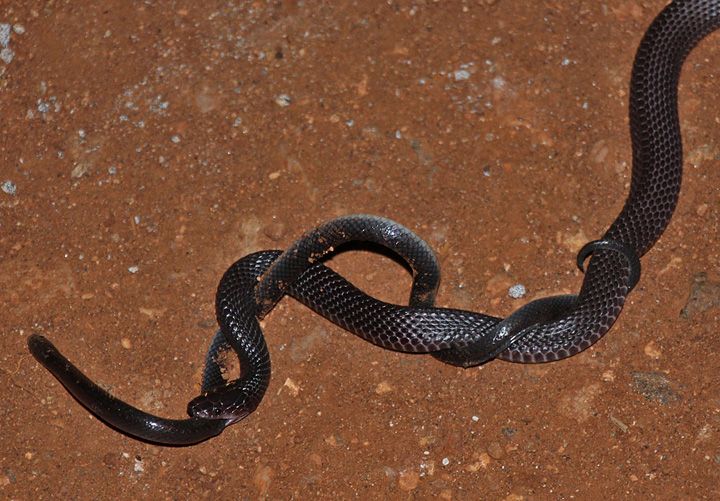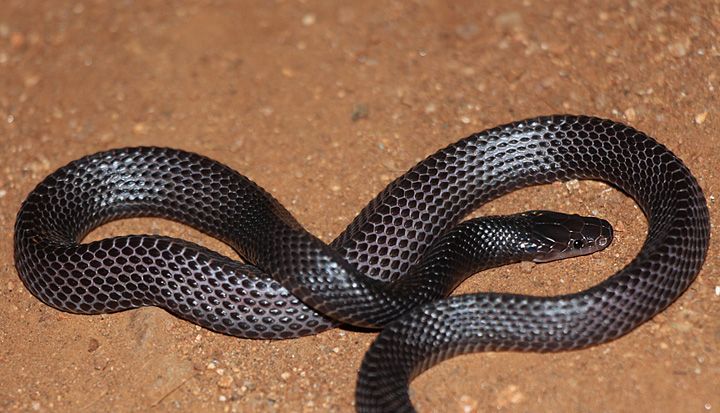 Philothamnus hoplogaster - Southeastern green snake: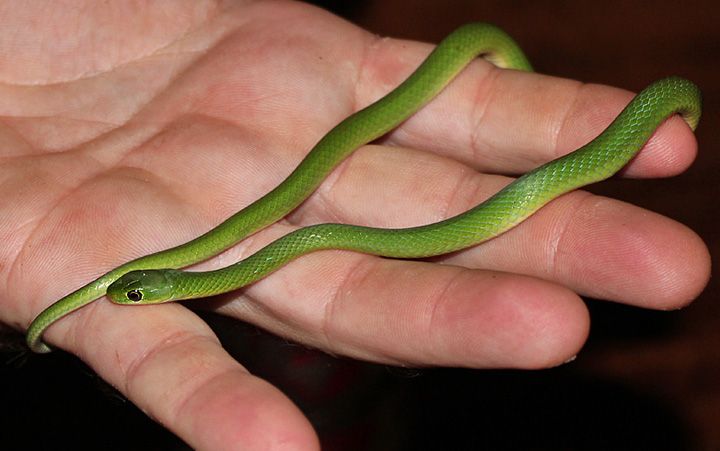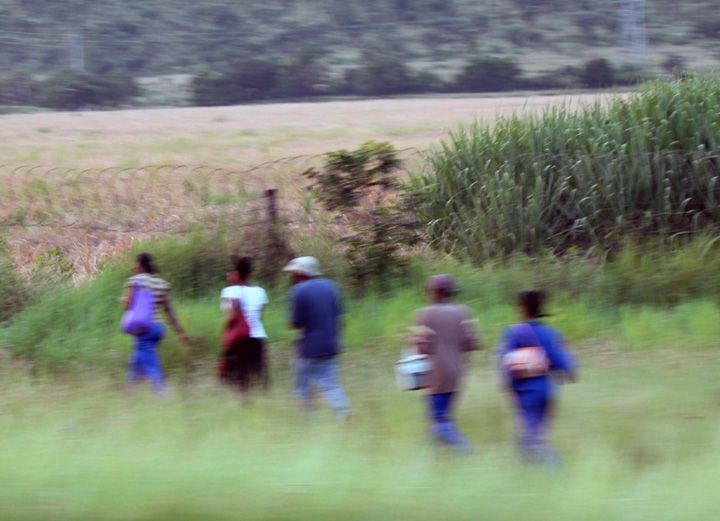 While hiking one day, i heard a bunch of snorting and realized there were defensive wildebeests watching me closely:
This was #1 on my list. I wanted to see one more than any other animal in South Africa. Possibly the happiest I've ever been.: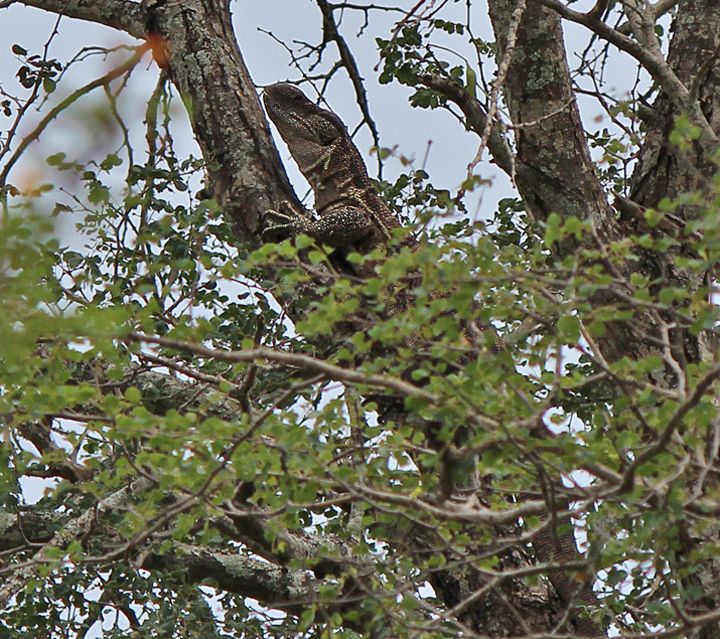 Kruger!: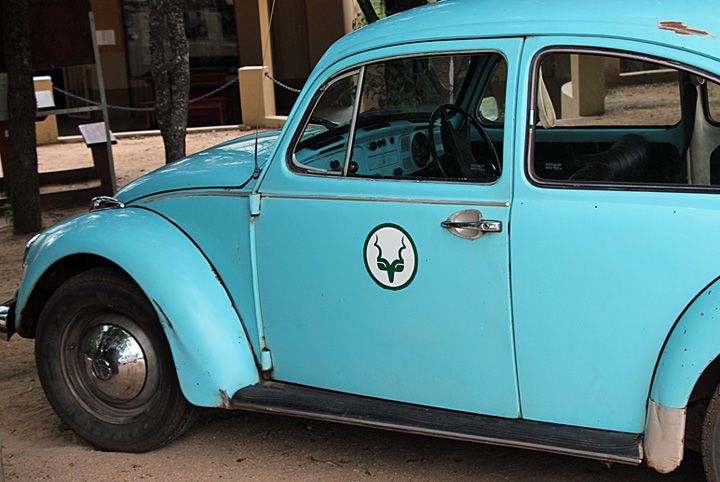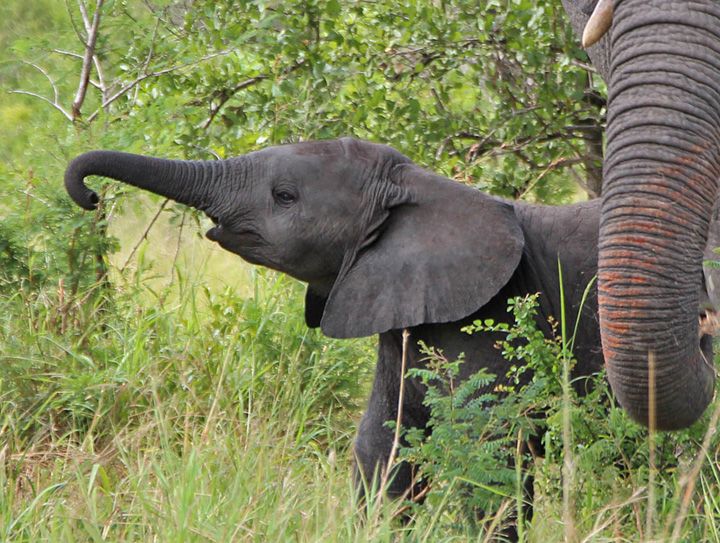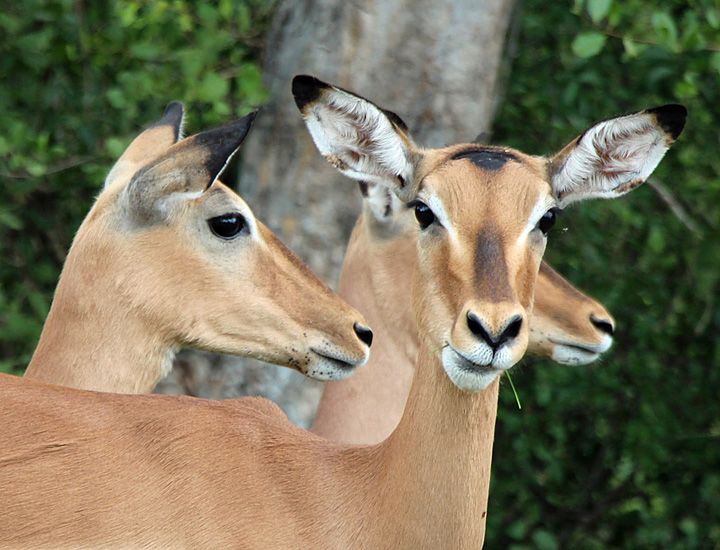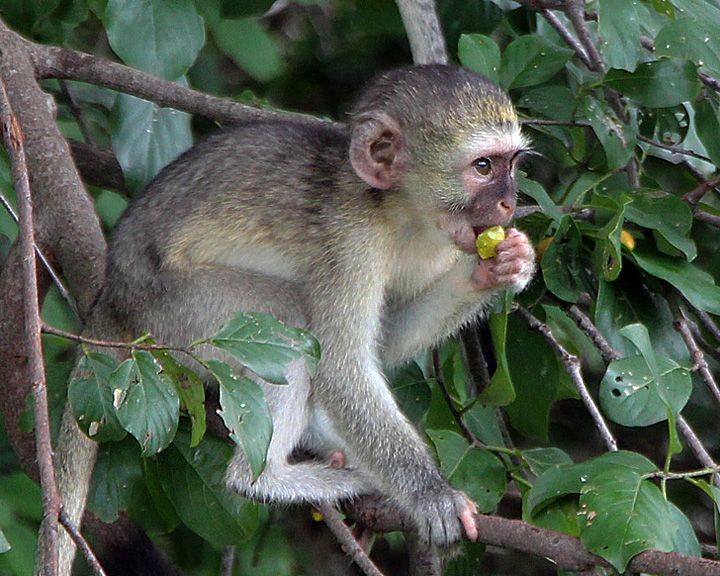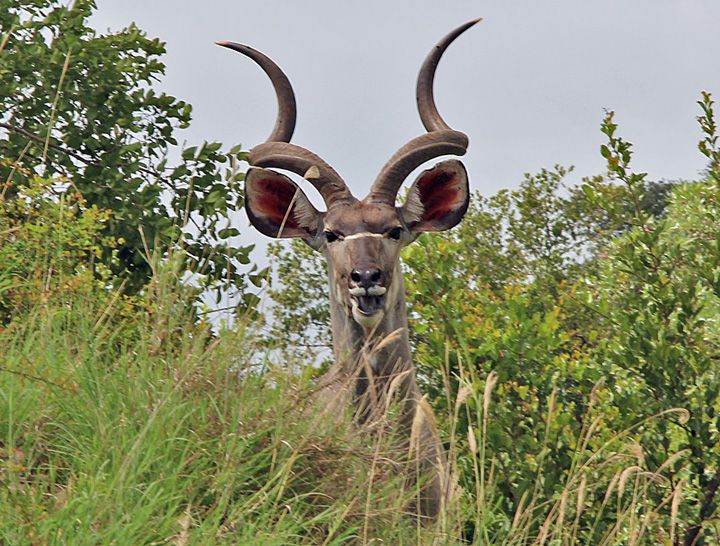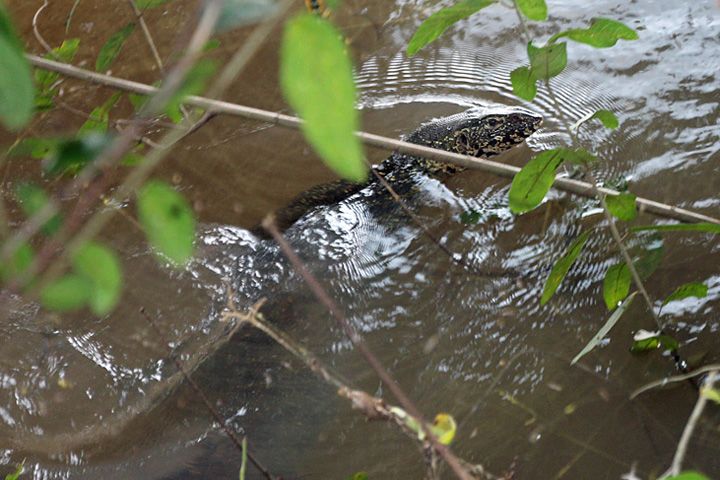 Rain brought out lots of tortoises: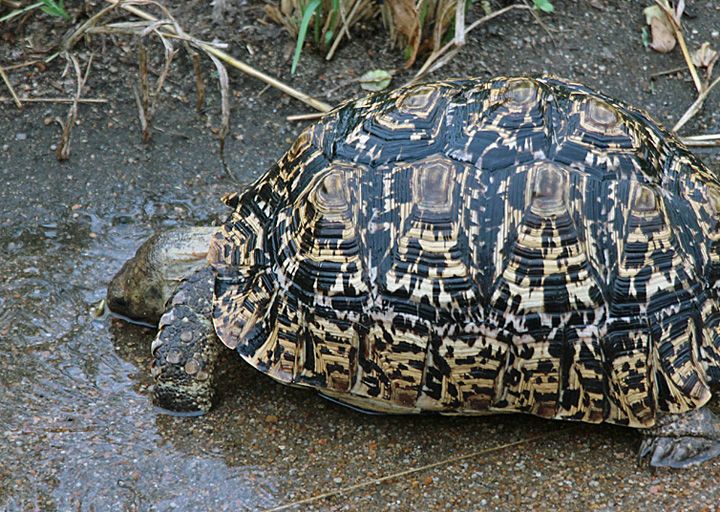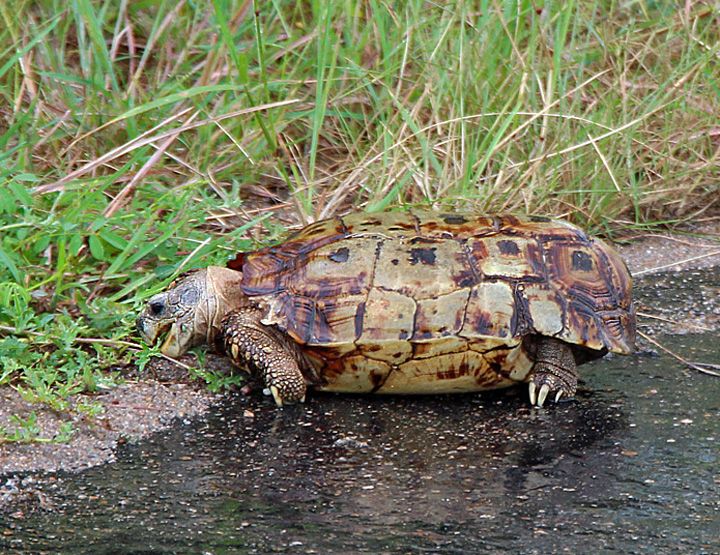 Under the gift-shop (beer store) awning:
With a young one: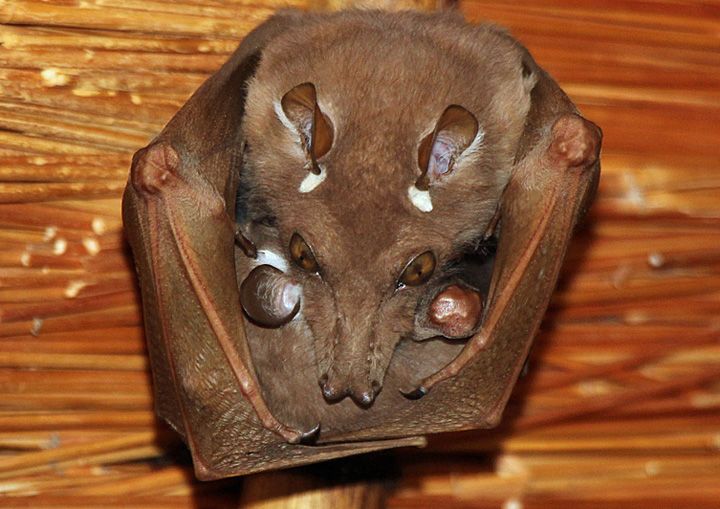 This is the mammal forum, right?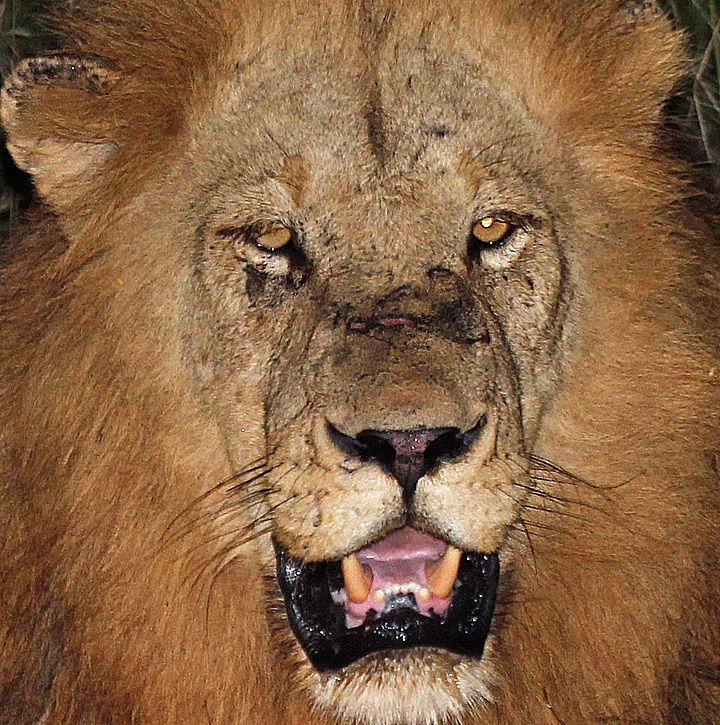 These 4 XL males made no adjustment to their lumbering even as our bus nearly bumped one. And why should they? Kings:
My buds said this African wildcat was an incredible find so I put away my pellet gun: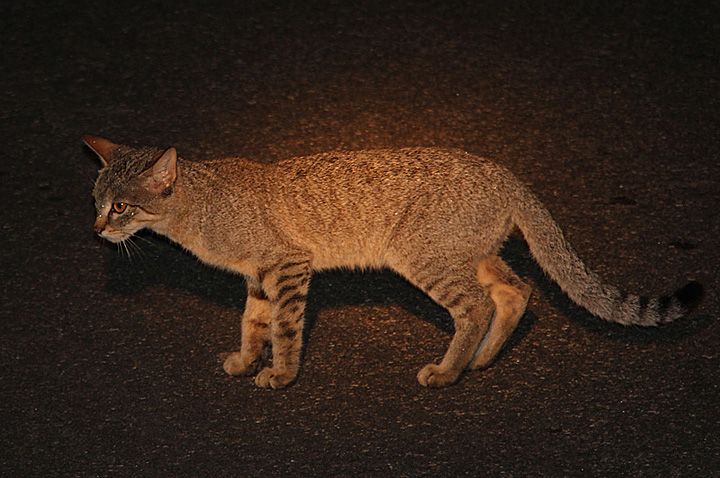 Oh gawd, now he's showing birds
Birders must see this scene much differently than herpers (and every-frickin-one else). Just a little bit closer, please: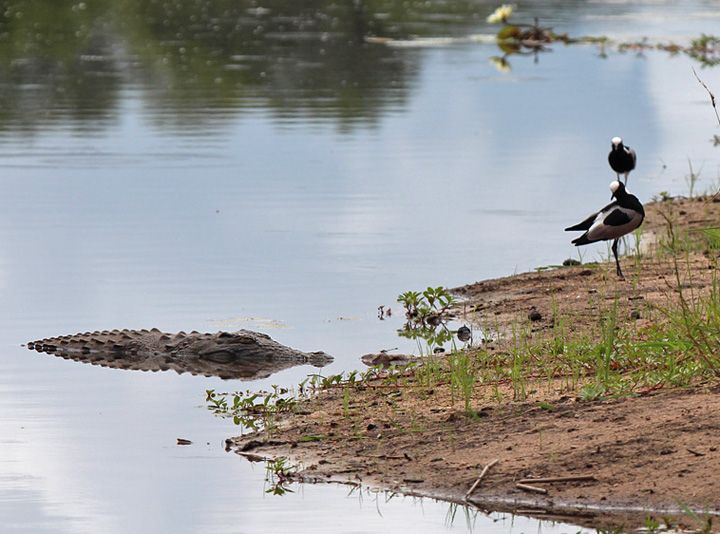 There was a huge commotional bush baby fight outside our hut one night and this was apparently the loser: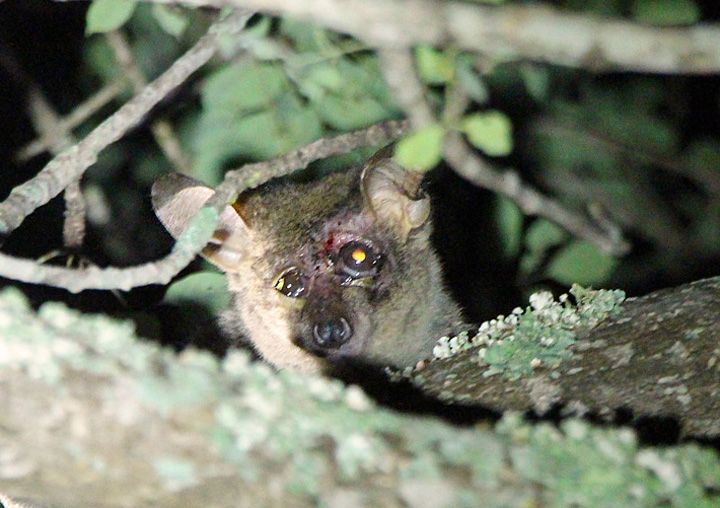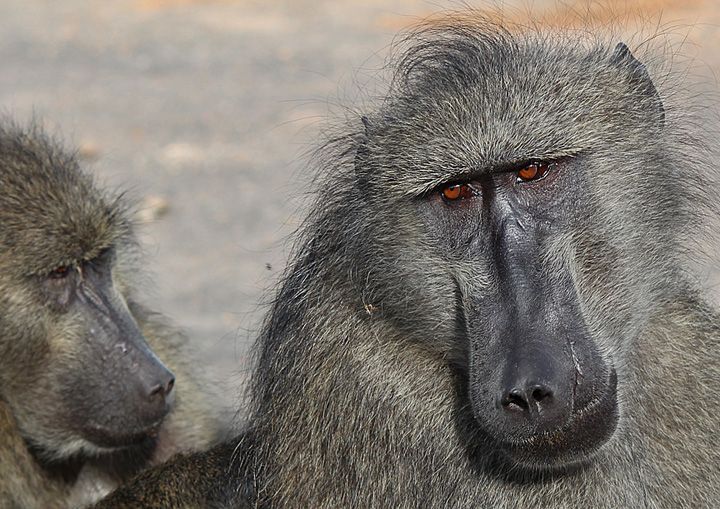 Dear _____, I don't love you this much: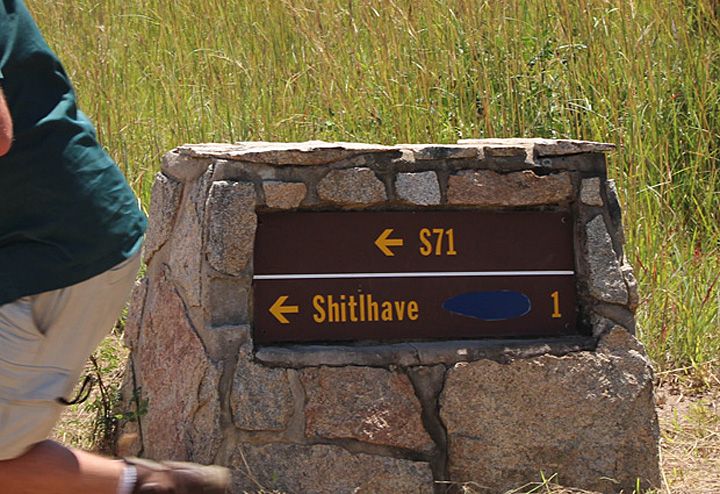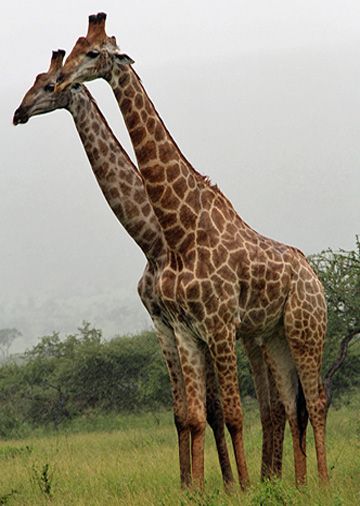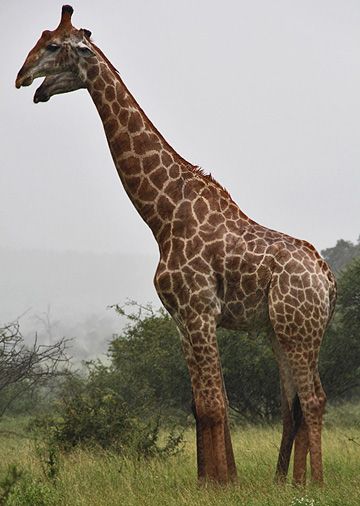 Traffic flow will resume when the last marula fruit has been eaten from the road and not a moment sooner. It is illegal (and quite stupid) to get too near elephants with a vehicle. Traffic just stops and waits for them to move on: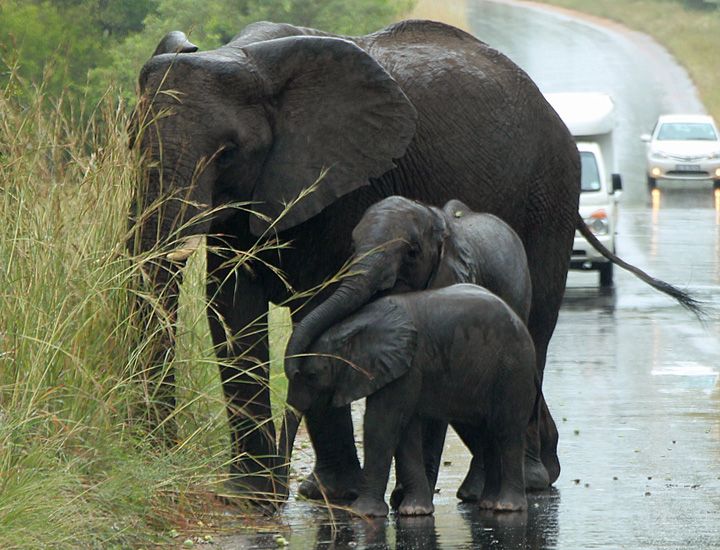 'Mericans think we got jerky locked down but biltong is better and infinitely more variable: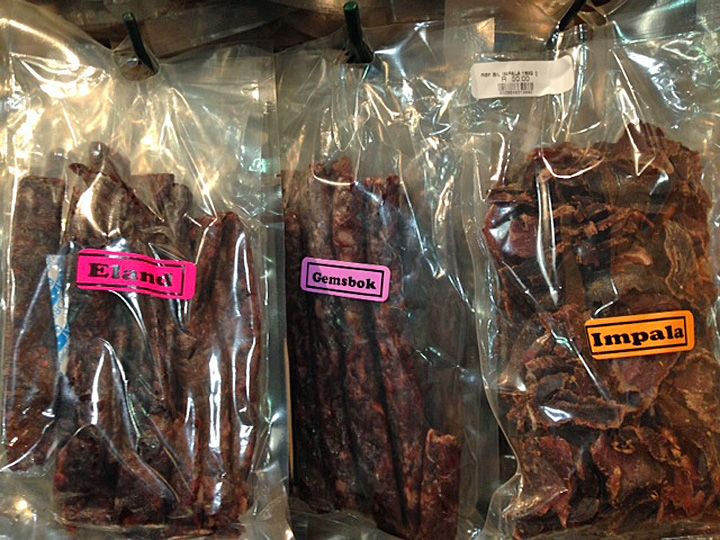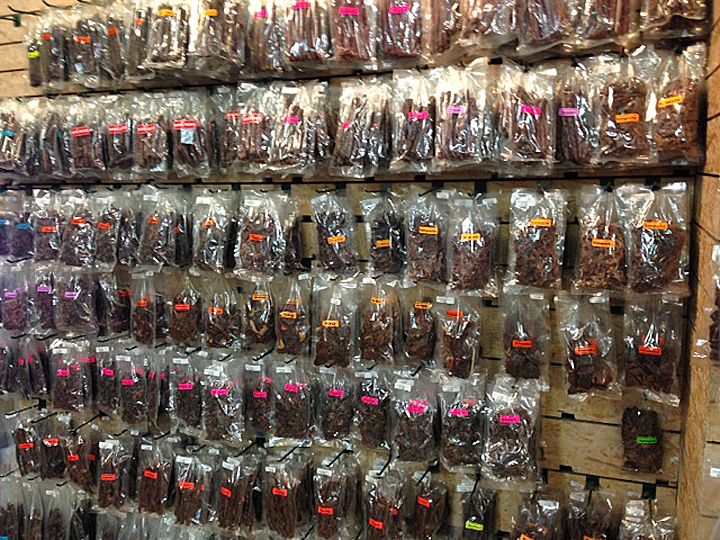 Too much biltong is bad for the bowels: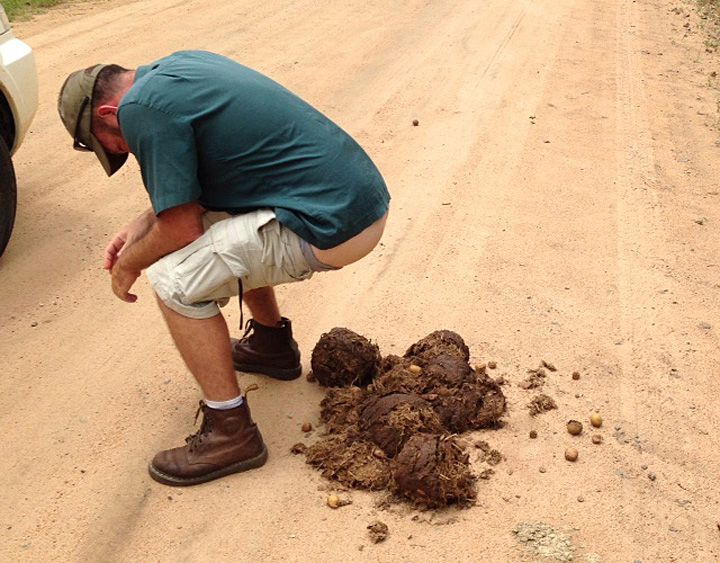 Evidently, warthogs hang out with impalas because the latter are better able to sense predators approaching. The warthogs run when the impala do: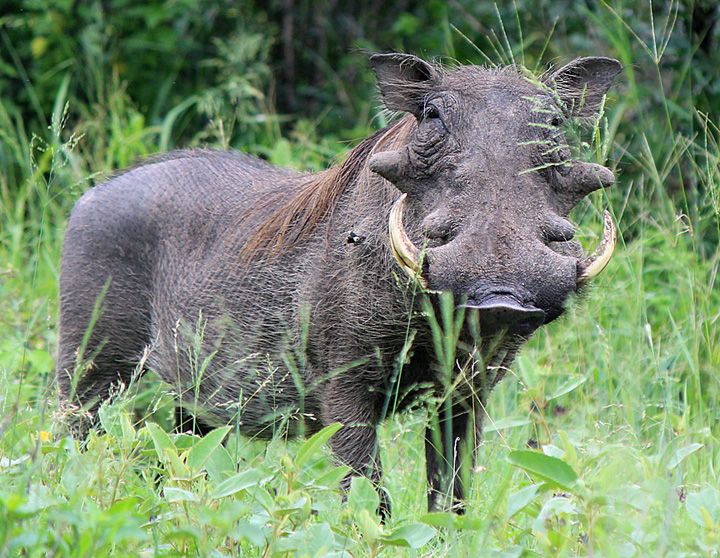 Otherwordly sights there in Kruger, but you're not allowed to exit your vehicle through most of the park, so it's no place for the fidgety.
Cape wolf snake:
Digging holes along the fenceline that keeps large animals away from lodging areas:
It took great sacrifice on our parts to get near hippos: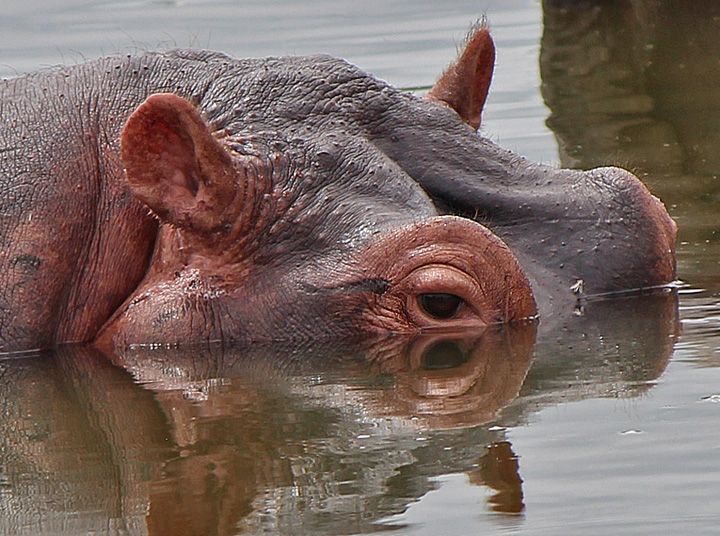 If there was even a chance waters might have hippos, we avoided herping near them. They're THAT dangerous. This one was attacked each time it tried to go in the water: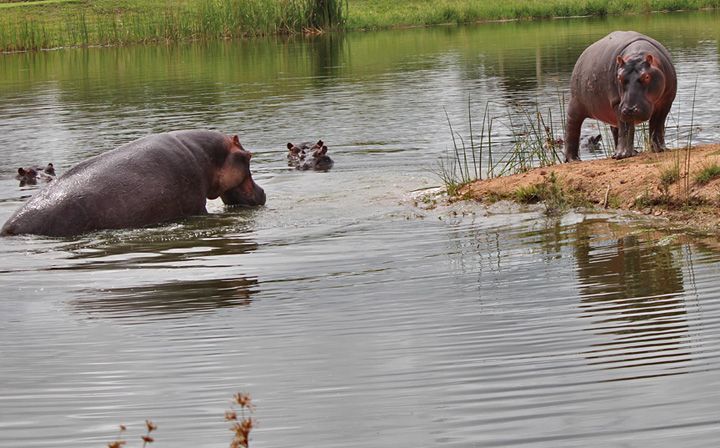 It was my first time I'd ever visited a golf course: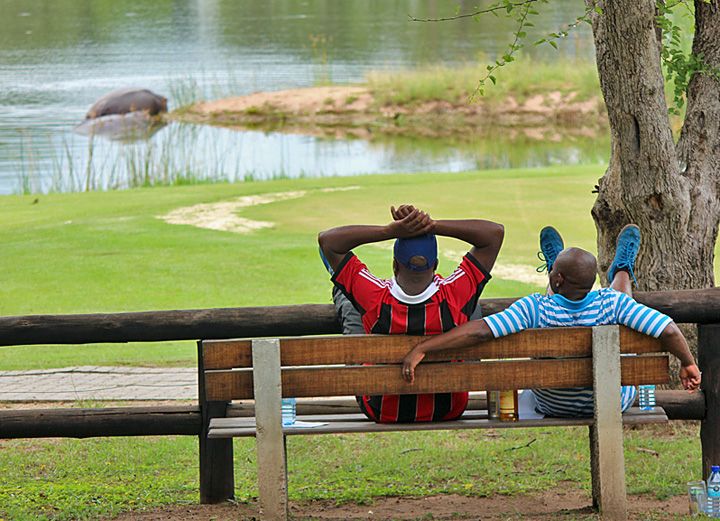 Cape dwarf gecko - Lygo capensis: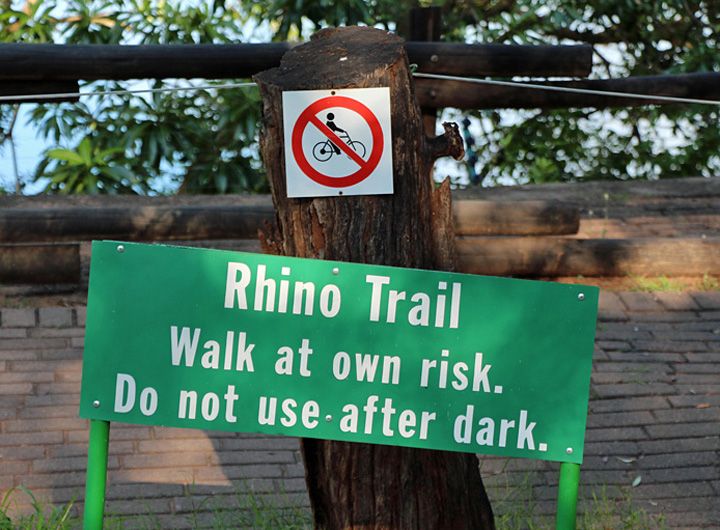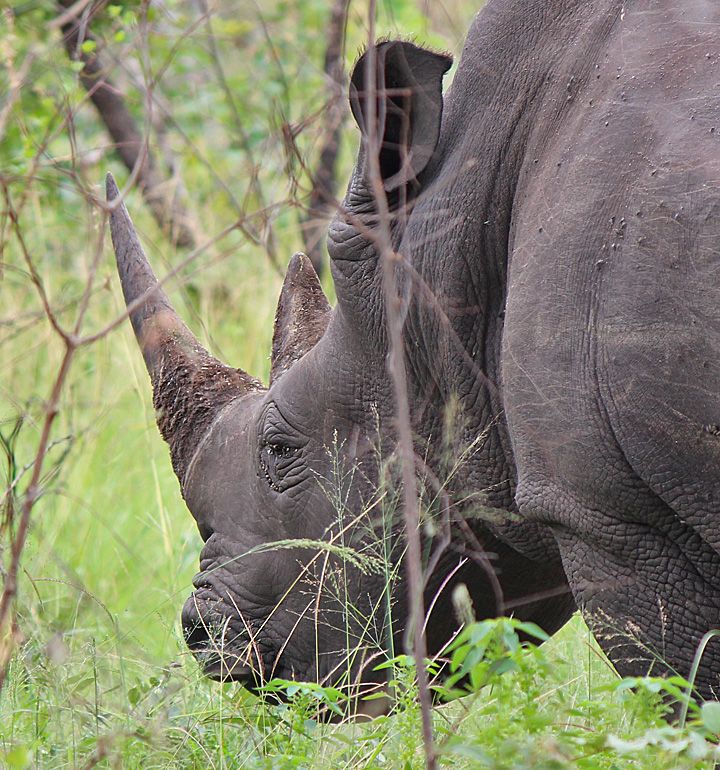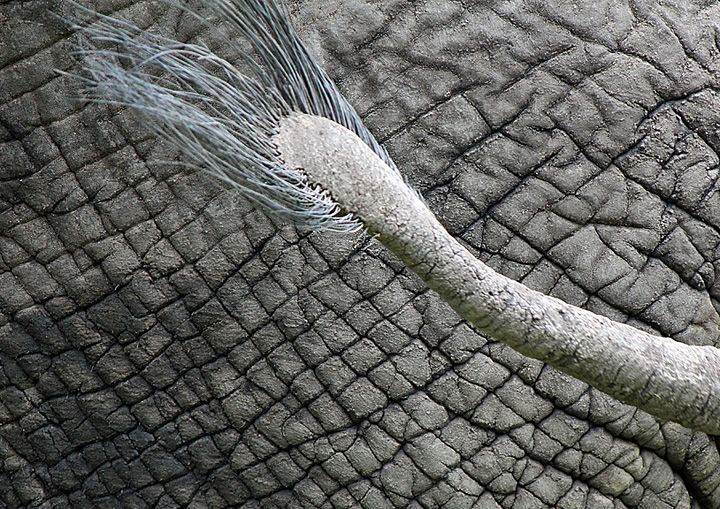 This purple-glossed snake (Amblyodipsas) did a mean cobra mimic making it's tail dance like a hood: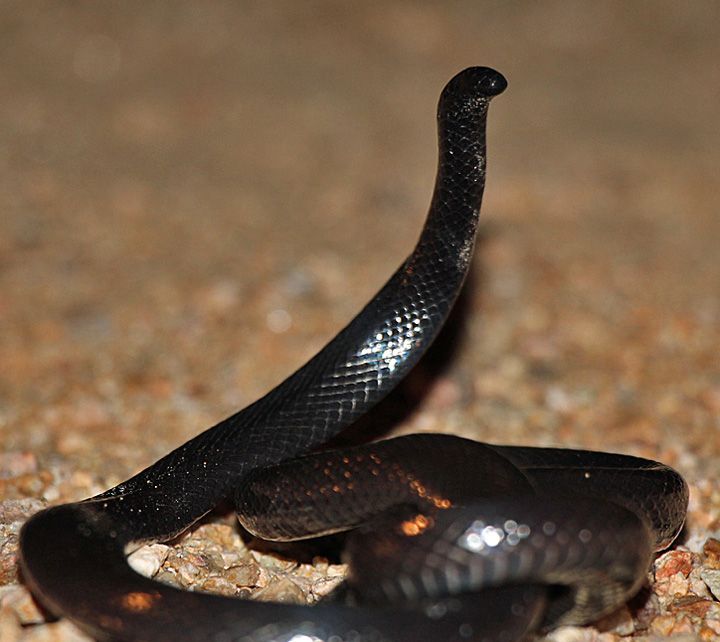 We flipped a 10' black mamba and I totally whiffed when I tried to tong it. Scary fast. No pics. My buds found a rock python eating a dyker right after I left. They got a spitter, too.
Overall, we found relatively few snakes, but it was hard to complain when there were monitors and tortoises everywhere plus chameleons, crocodiles, eye-popping mammals and birds, and incredible sights everywhere I turned.
South Africa exceeded my expectations, which were astronomical to begin with. Besides the obvious attractions, the people were very warm and welcoming. It was easy to navigate roads - very modern highways and road signs (in English). Food was great and cheap. Lodging was easy to work out, except at Kruger where you need reservations. Gas stations, beer stores, Wifi and ATMs. I still can't believe how easy this trip was.
I even brought home art from a Johannesburg art market. This hangs above my computer as a frequent reminder of a great trip:
South Africa - what a great country!