This is an story some of you may like.
I had been studying the taxonomy of the Asian Bronzeback snakes (genus Dendrelaphis) for some time, together with Gernot Vogel, when I encountered this specimen from the British Museum of Natural History: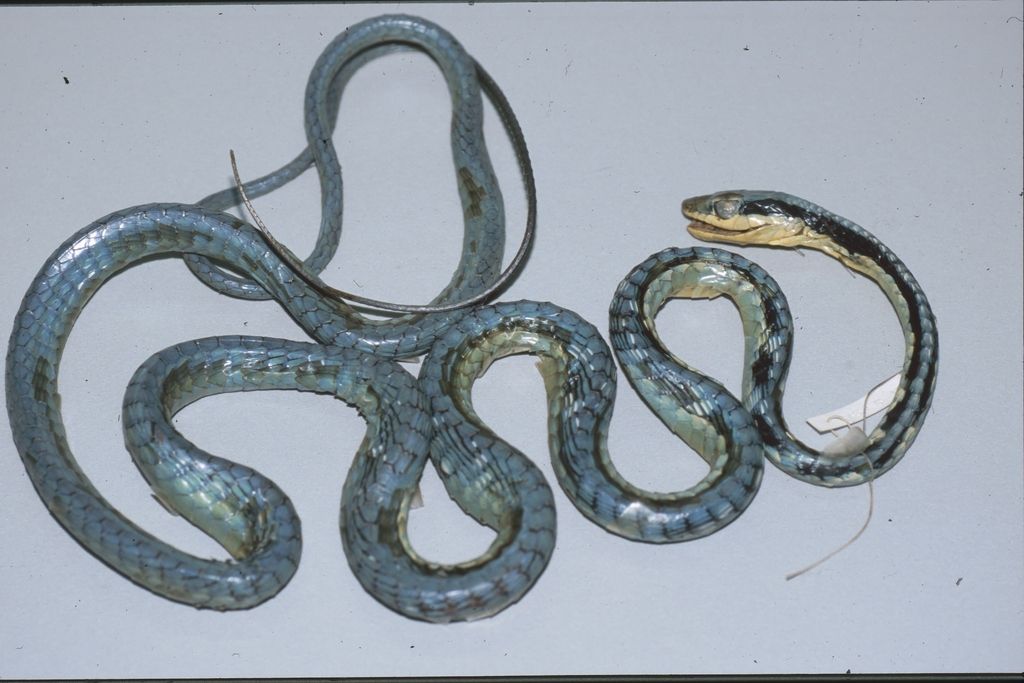 It was from Mergui, Birma and was labeled "Dendrelaphis cyanochloris". Indeed, I could not distinguish it from D. cyanochloris on the basis of its morphology. However, it was much larger than all the D. cyanochloris we had examined and the colour pattern was strikingly different.
So I was convinced this was an undescribed species. However, we were reluctant to describe a new species on the basis of a single specimen, particularly given the morphological similarity with D. cyanochloris.
In the following years we examined material from many more museums in the course of our study. Always hoping we would also encounter another specimen of this putative new species. Regrettably, another specimen did not turn up except for a badly damaged specimen. At some point, I decided that this specimen would remain a mystery. Now and again, I would go through my database and my eye would fall on the data pertaining to this mystery specimen, particularly its remarkable size compared to D. cyanochloris. I would feel a sort of sinking feeling.
Several years later, I had forgotten about this specimen when I received an e-mail from someone I did not know: Sjon Hauser. He told me he lived in Thailand, near Chang Mai, was a snake lover and regularly encountered a Bronzeback snake he could not identify. He had included a picture:
My heart leapt!! It was a living representative of the mystery species!! I simply could not believe it. The three of us decided to work together. Within a few days, Sjon found an intact DOR specimen:
Sjon also had various pictures of specimens he had encountered. On the basis of the preserved specimens and the pictures, we found one striking difference with regard to scalation: D. cyanochloris has a single centralized postparietal scale whereas the new species has paired postparietal scales. In combination with its size and colour pattern it could be distinguished unequivocally from D. cyanochloris.
Sjon deposited his specimen in the Queen Saovabha Memorial Institute, Bangkok and it became the holotype of Dendrelaphis nigroserratus. And now it "exists" and is recognized by others, see for instance:
https://www.thainationalparks.com/speci ... roserratus
It was one of our most gratifying taxonomic adventures.