First time in America in three years and June/July didn't seem like the ideal time for herping. But Oregon is always good.
My biggest find was due to the good graces of my family. My wife goes walking every day because there's a baby on the way and my dad goes walking every day because he's retired and likes to stay in hiking shape. There was one day when I didn't join them...and of course, that was the day for an unprecedented find. Near the end of the hike they saw a garter snake like nothing they'd seen before. My wife knew I would want a picture, but neither of them had a camera. My wife volunteered that her phone was in the car a 1/4 mile away and offered to get it. My dad went instead, all the way to the car and back, and they got these pictures with the cell phone cam.
I had NEVER seen the Willamette Valley morph of the Western Terrestrial Garter Snake. And this was only 15 miles from home! What a find! And a beautiful snake, nothing like the form that occurs in California!
Mountain Garter Snake (
Thamnophis elegans elegans
)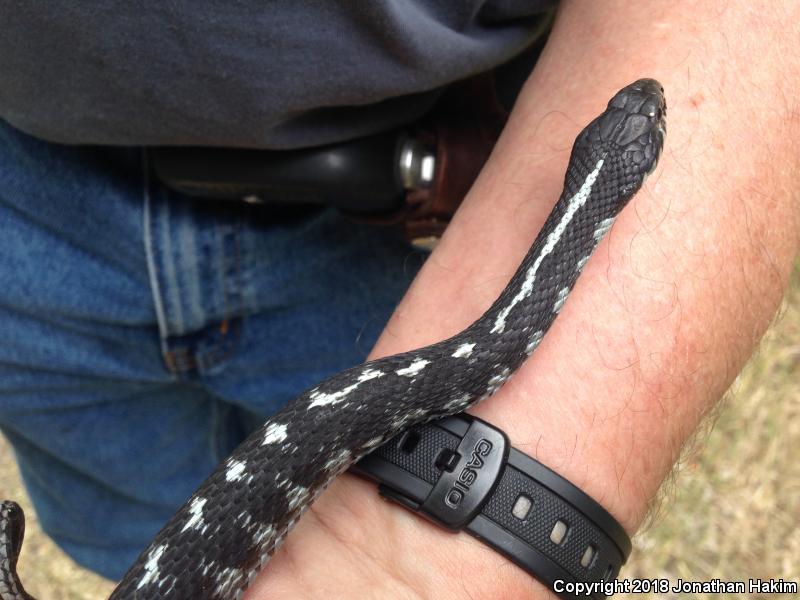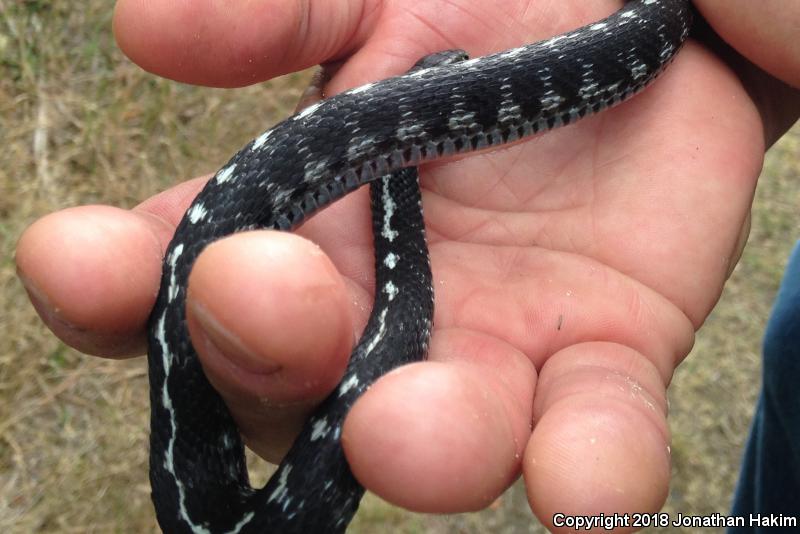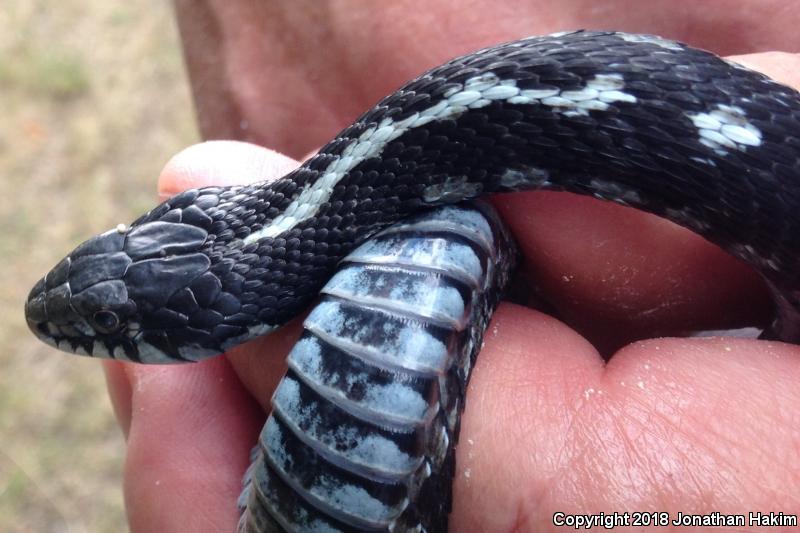 So two days later my wife and I went back to the same spot. All we could find in the original locale was a bunch of Northwestern Garters. But about two miles away on the same trail, we hit up a dead Western Terrestrial, just as beautiful as the first but likely hit by a bicycle.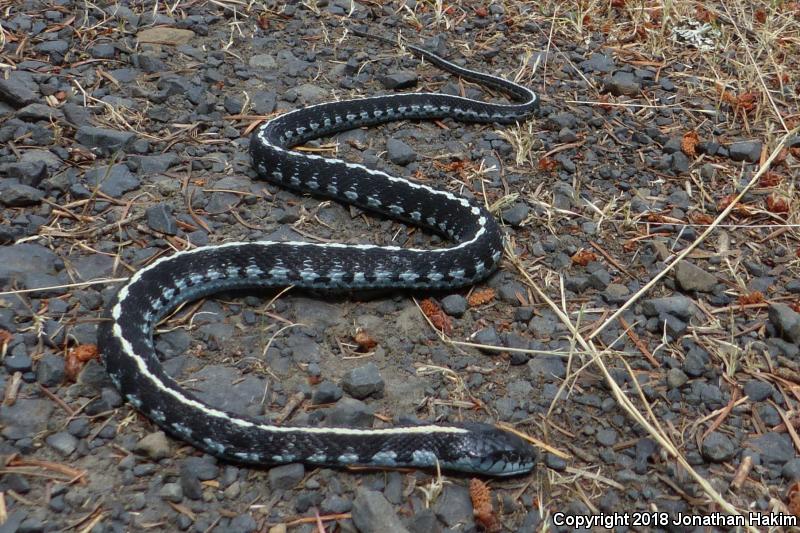 We did a ton of hiking in the immediate local area. One trail alone is up to 15 species for us now and might not be done!
Here are a few of the local trail finds:
Western Red-backed Salamander (
Plethodon vehiculum
)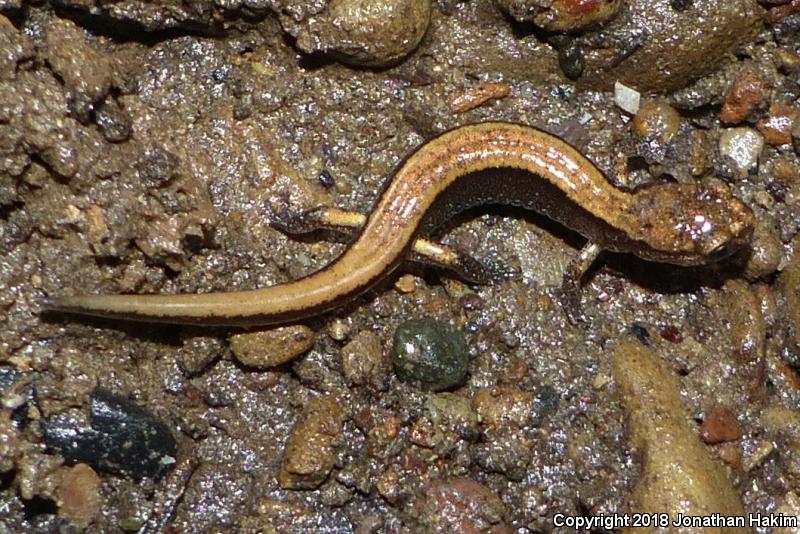 Dunn's Salamander (
Plethodon dunni
)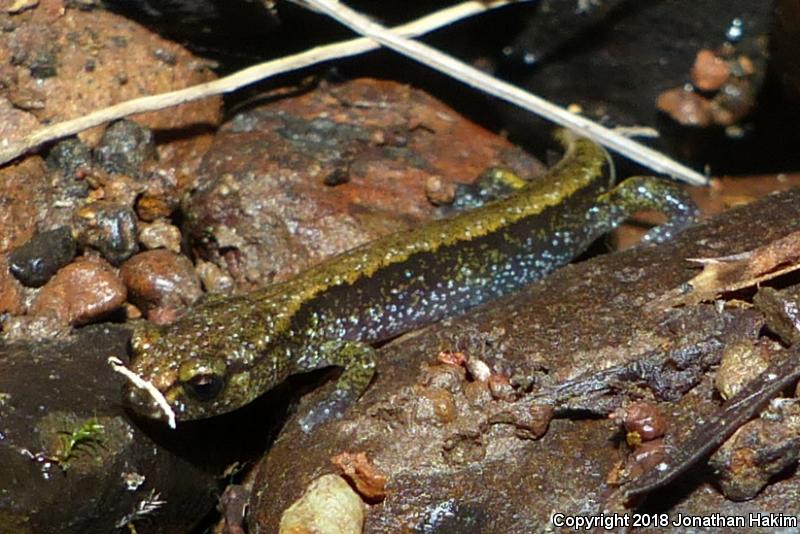 habitat shot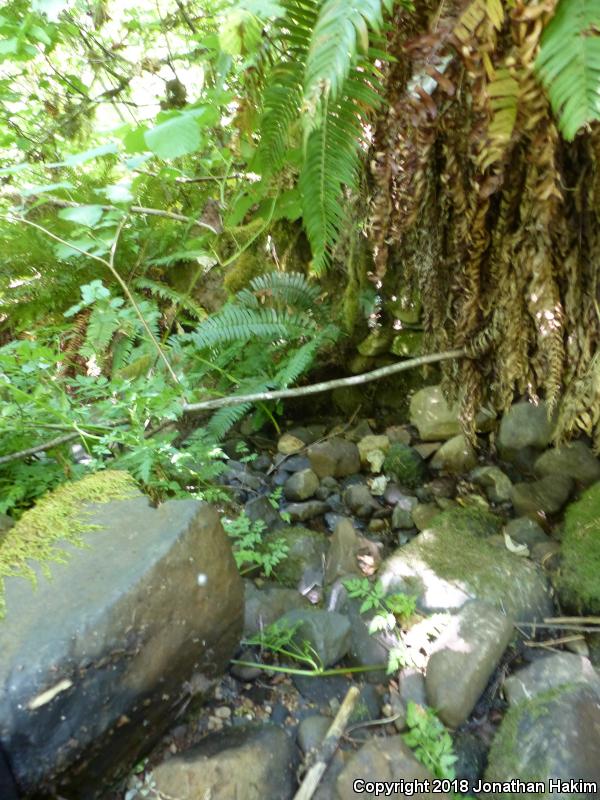 Western Long-toed Salamander (
Ambystoma macrodactylum macrodactylum
)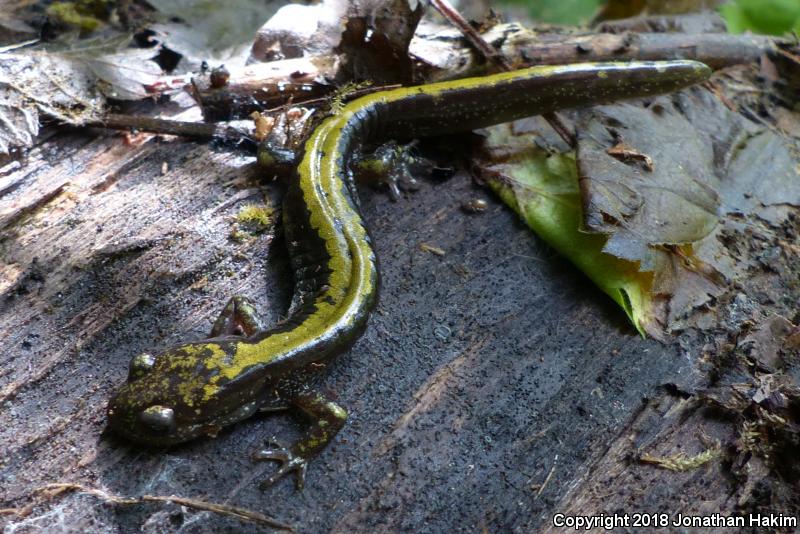 Coastal Giant Salamander (
Dicamptodon tenebrosus
)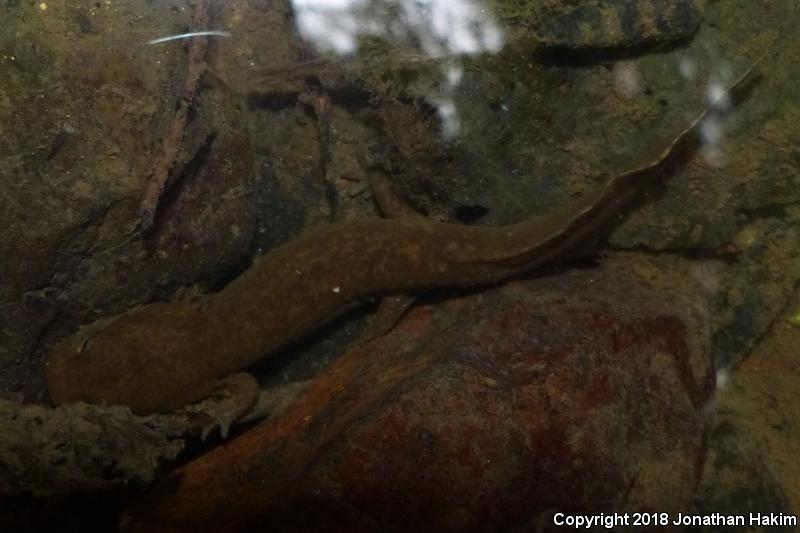 Rough-skinned Newt (
Taricha granulosa
)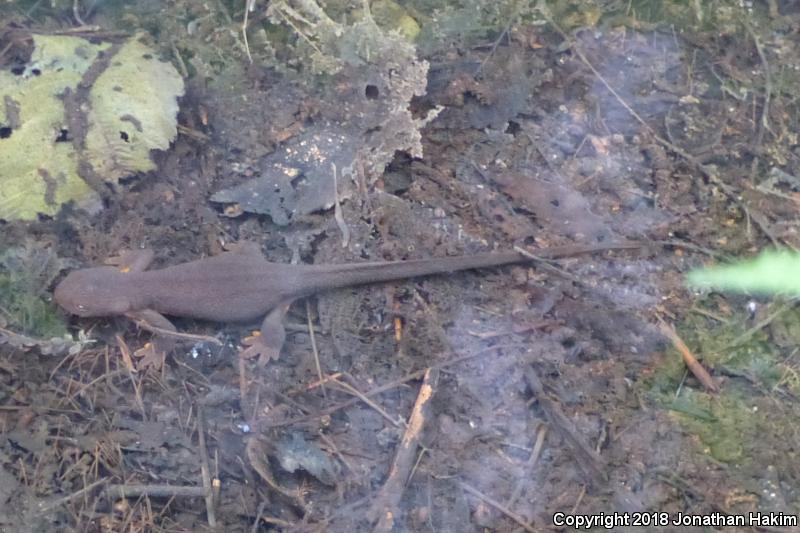 Northern Pacific Chorus Frog (
Pseudacris regilla
)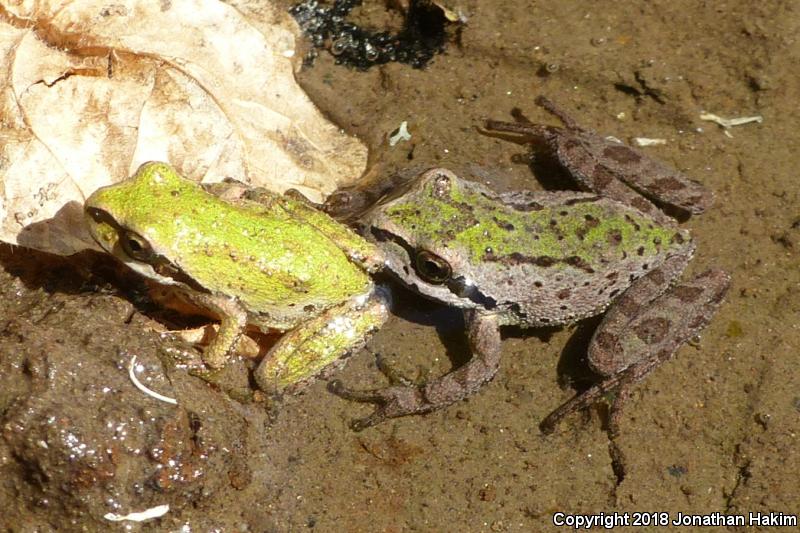 Northern Red-legged Frog (
Rana aurora
)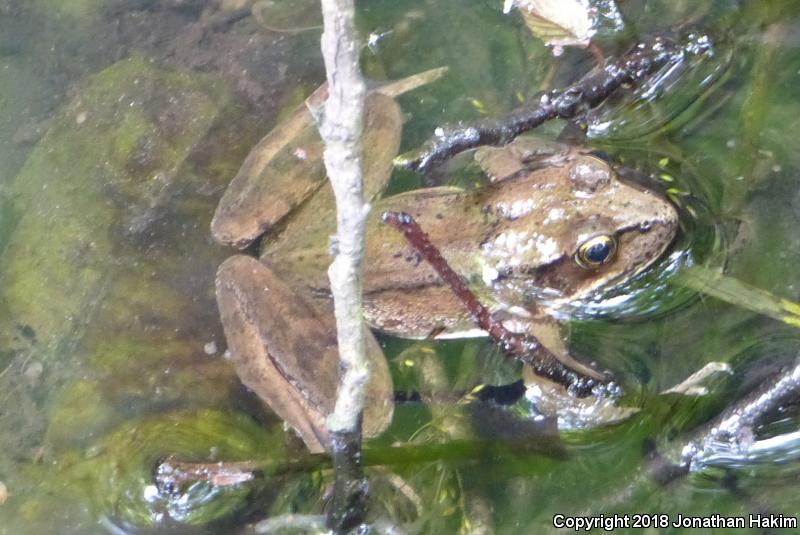 American Bullfrog (
Lithobates catesbeianus
)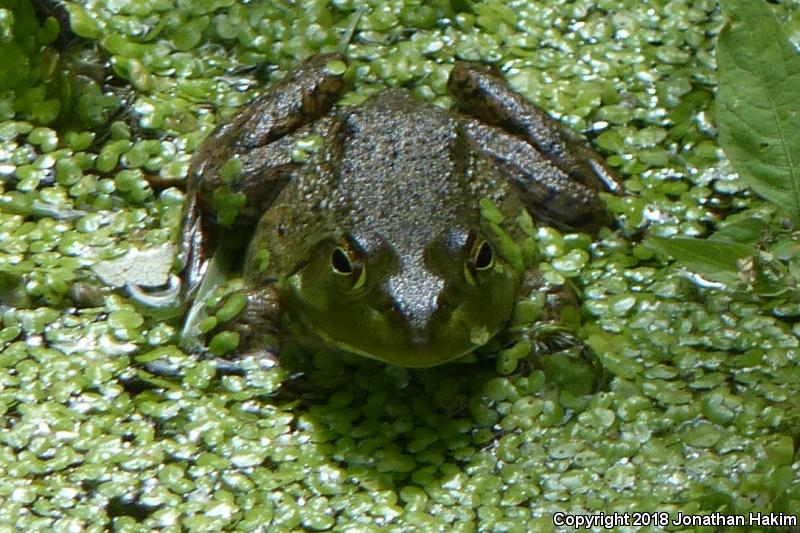 Northwestern Alligator Lizard (
)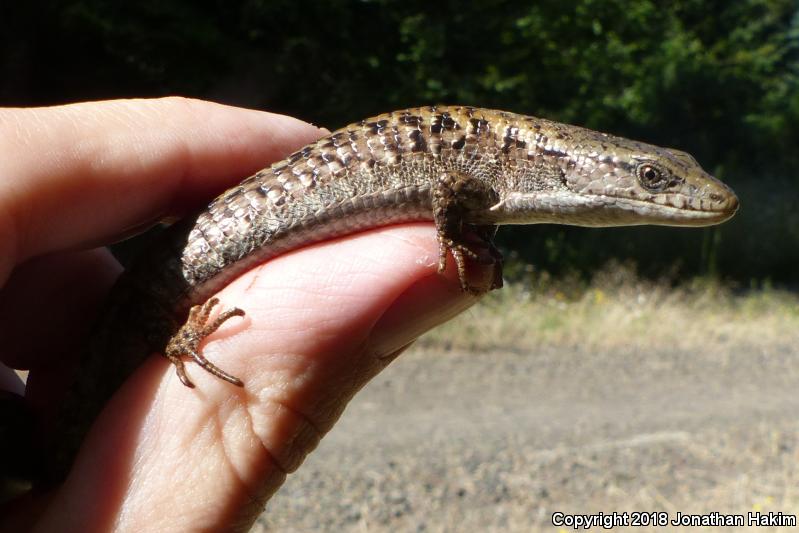 Northwestern Garter Snake (
Thamnophis ordinoides
)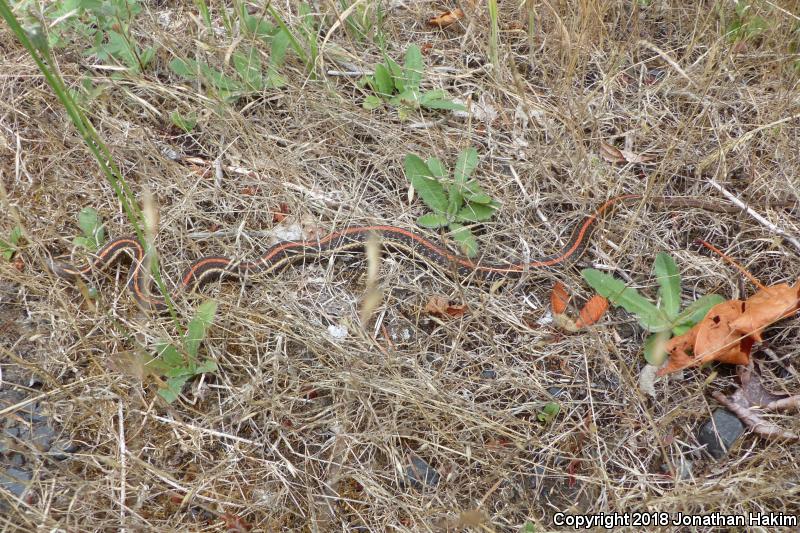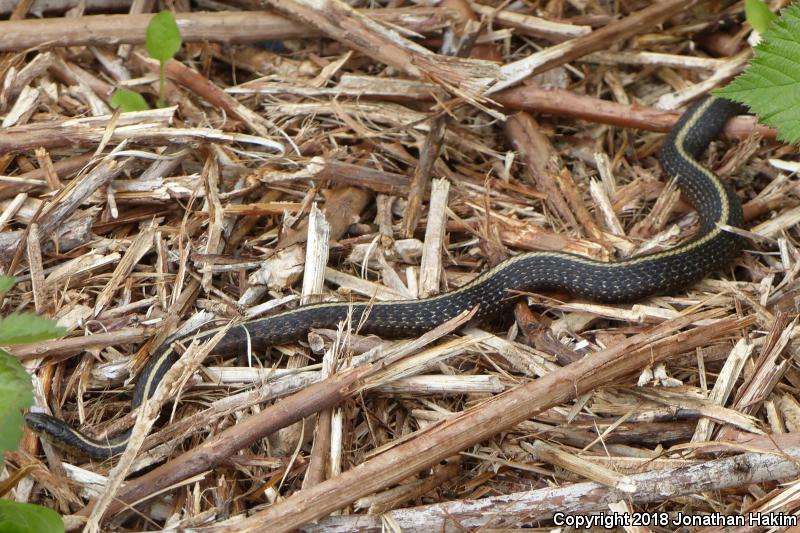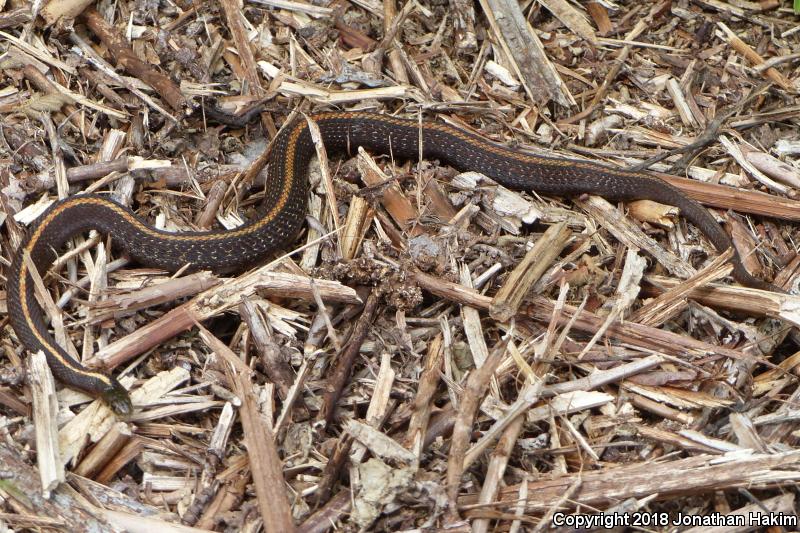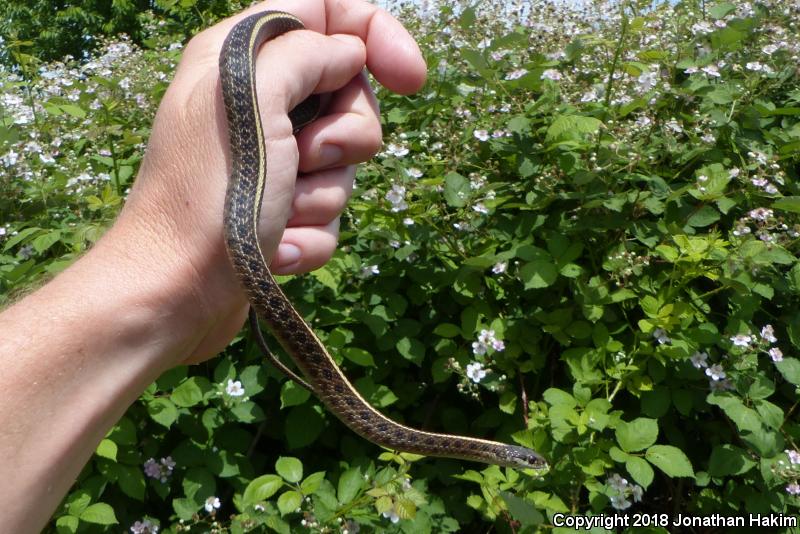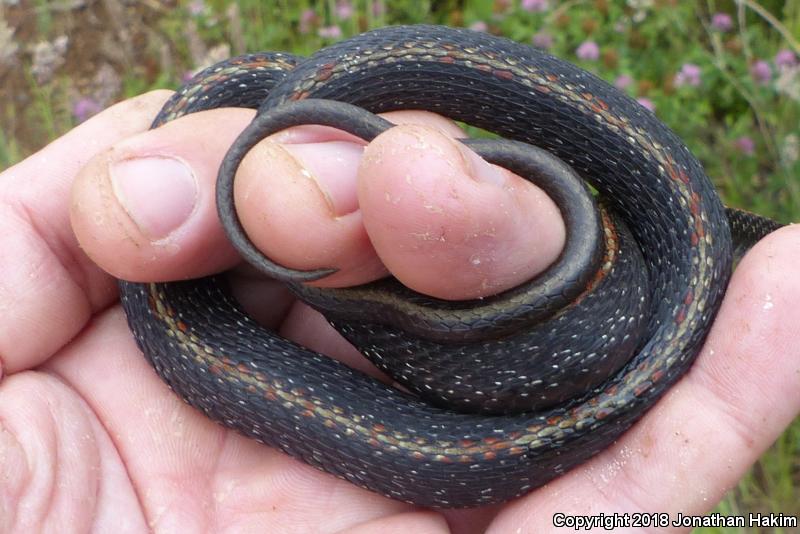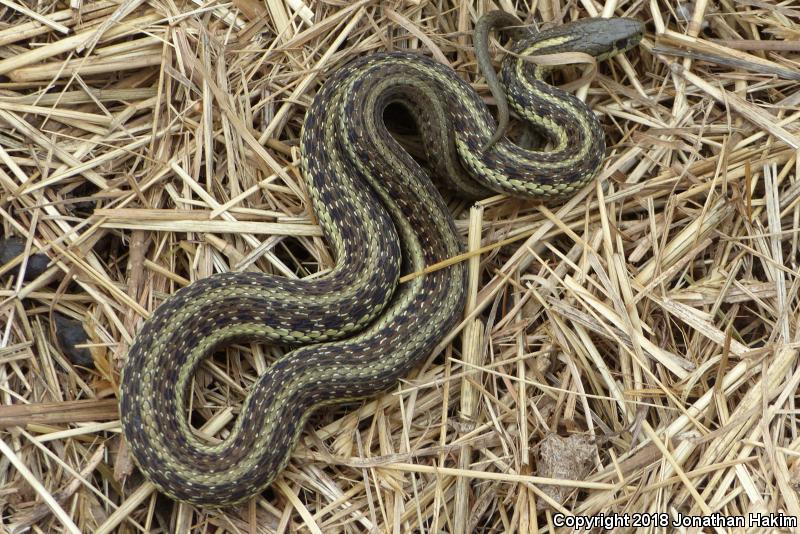 Red-spotted Garter Snake (
Thamnophis sirtalis concinnus
)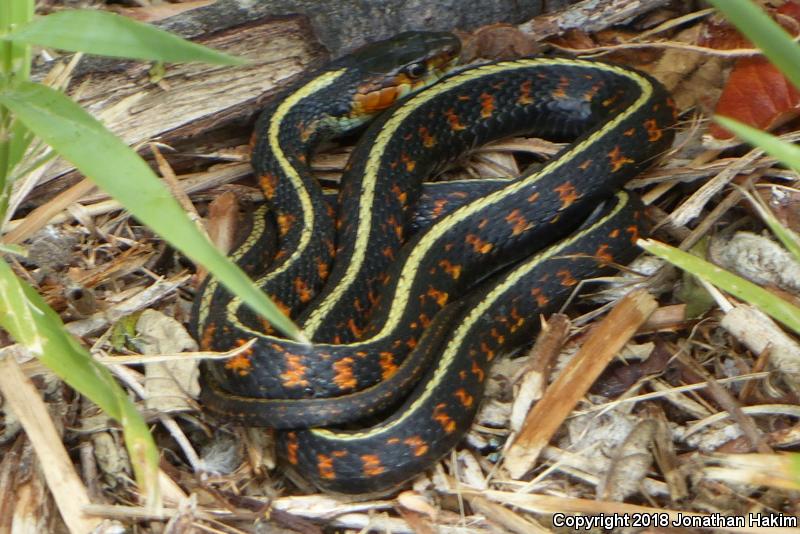 Western Yellow-bellied Racer (
Coluber constrictor mormon
) - shed skin only, found under a board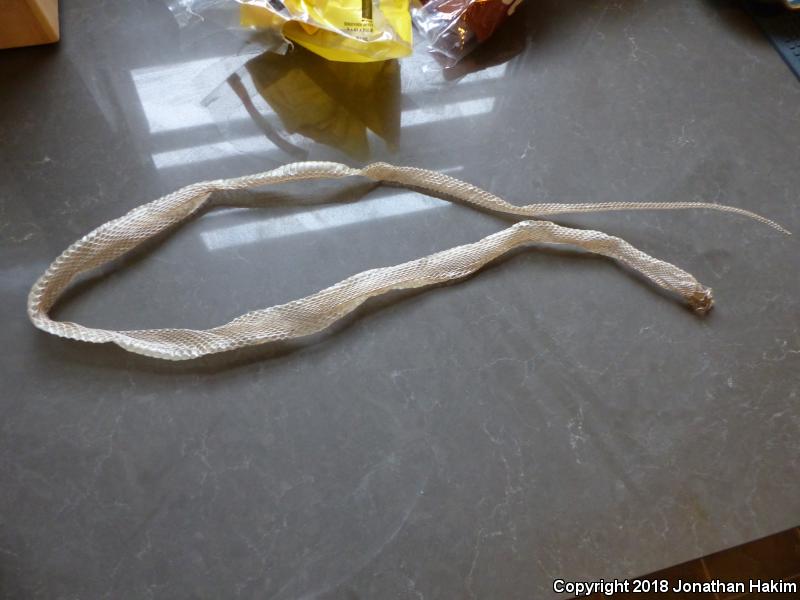 Northern Rubber Boa (
Charina bottae
)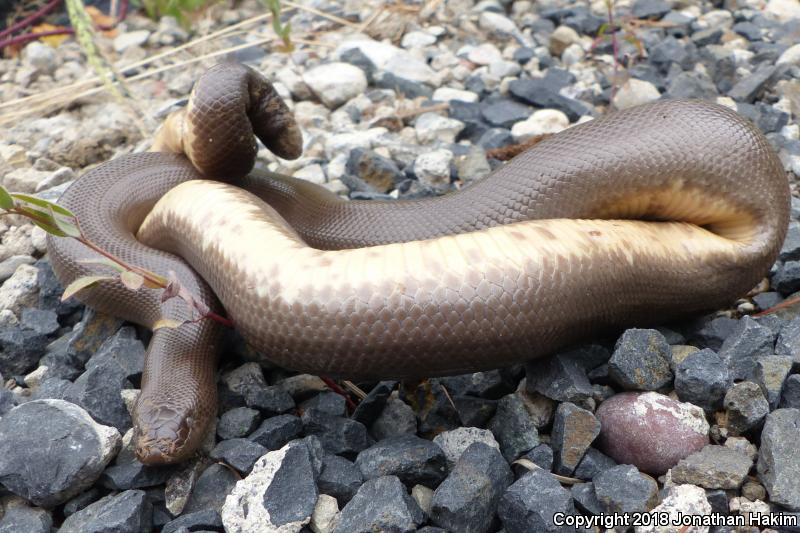 In all the time I'd herped I'd never been able to find a coastal giant salamander in the relatively flat 50 miles between Rainier and Portland (there are a couple spots in the Rainier area and they're super common in the Portland area). On this trip I finally scored them twice right in the middle of that area. This one was special because it was both a nice-sized adult and in an area I'd already searched hard twice but kept coming back because I really felt like the habitat was right.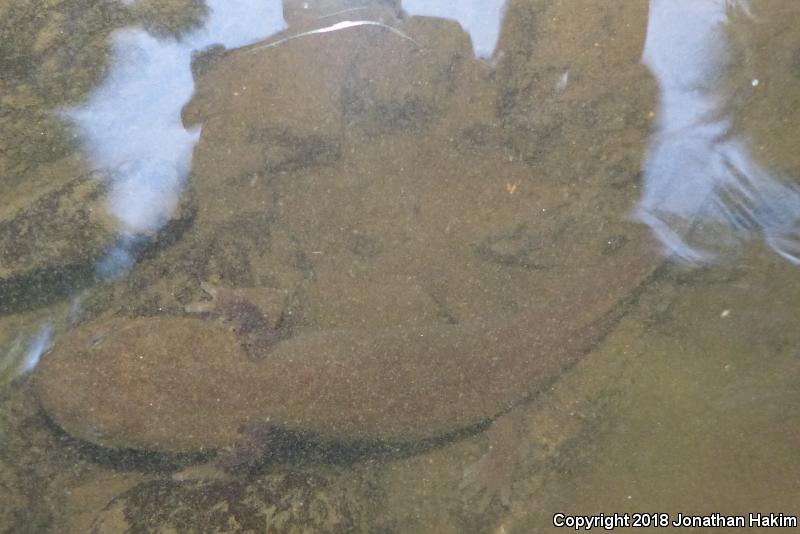 habitat shot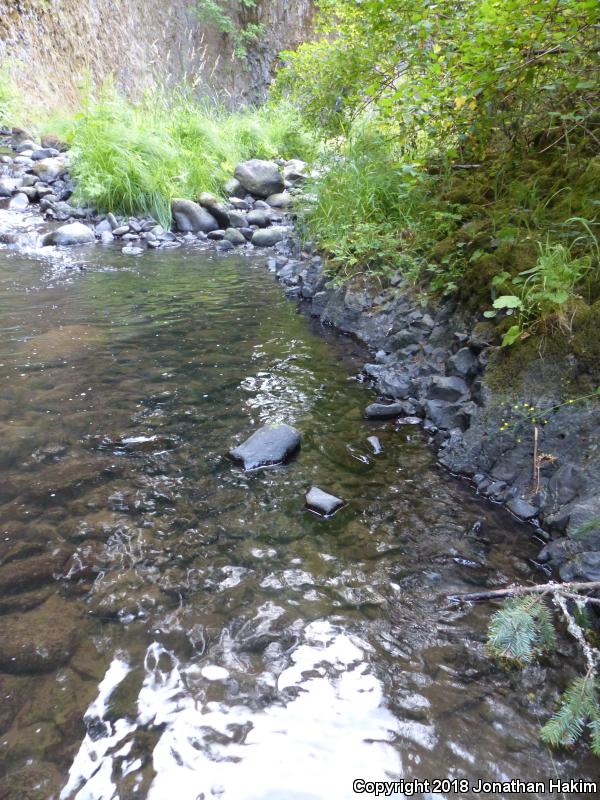 I've highlighted my sister's property in Rainier a few times. This year I only herped it for a few minutes, but still got a Columbia White-tailed Deer (federally endangered subspecies
Odocoileus virginianus leucurus
) and a Western Painted Turtle (
Chrysemys picta bellii
). The painted turtle is interesting because my sister sees them semi-regularly and they're still producing hatchlings, even though the body of water they live in is absolutely loaded with bullfrogs.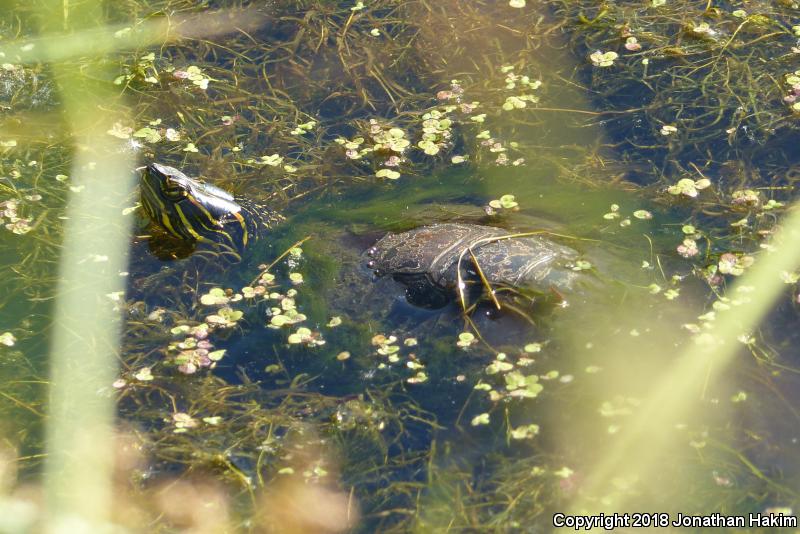 Didn't really herp Portland at all except for an hour to meet up with some friends. We hit up my "secret" giant spot since it's been 6 years since I found it and they still hadn't managed to figure out where it was. It was very hot and dry, but my spot still produced a couple giants including one transformed little 4-incher.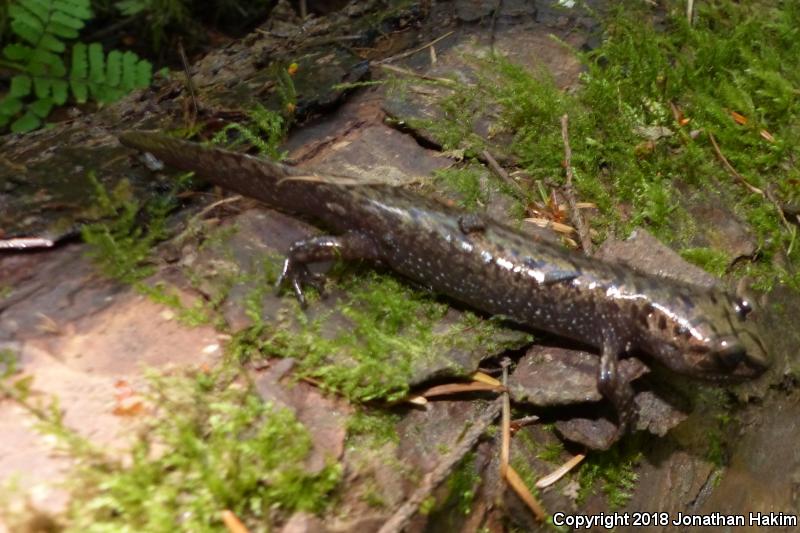 I only hit Tillamook County for one eight-mile hike. The most notable thing was what was basically a larval salamander "rookery" - the following four different species of larval salamander were all within a few feet of each other in a dripping seep on the river's edge (except the giant in the river itself)
How many Dunn's can you find in this picture?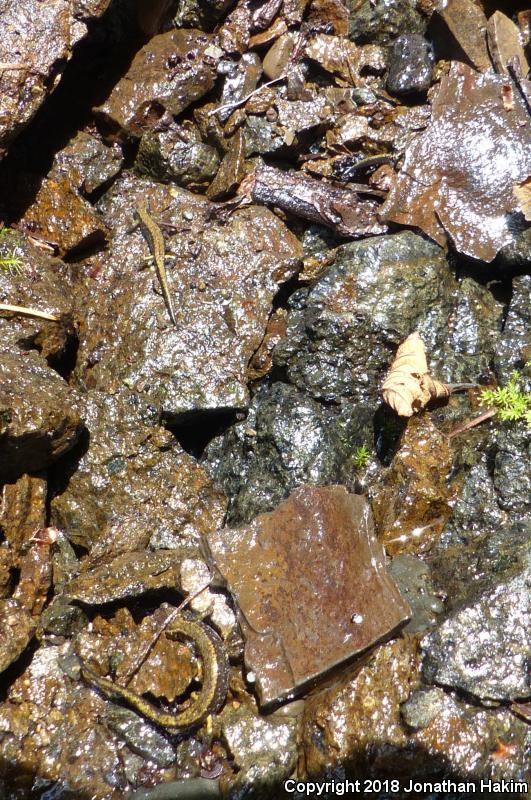 Western Red-backed Salamander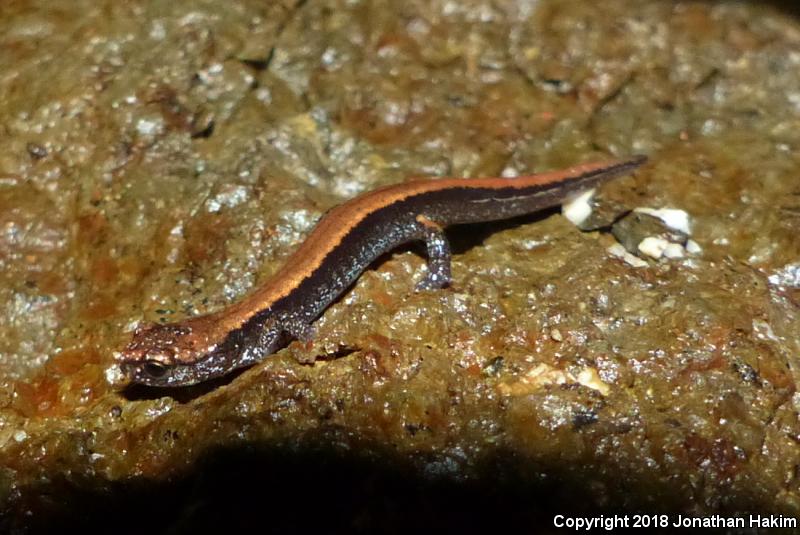 Columbia Torrent Salamander (
Rhyacotriton kezeri
)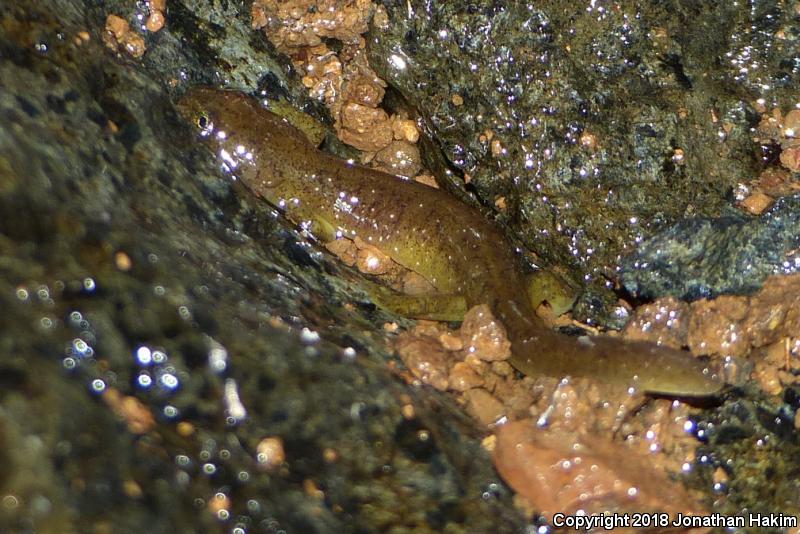 Coastal Giant Salamander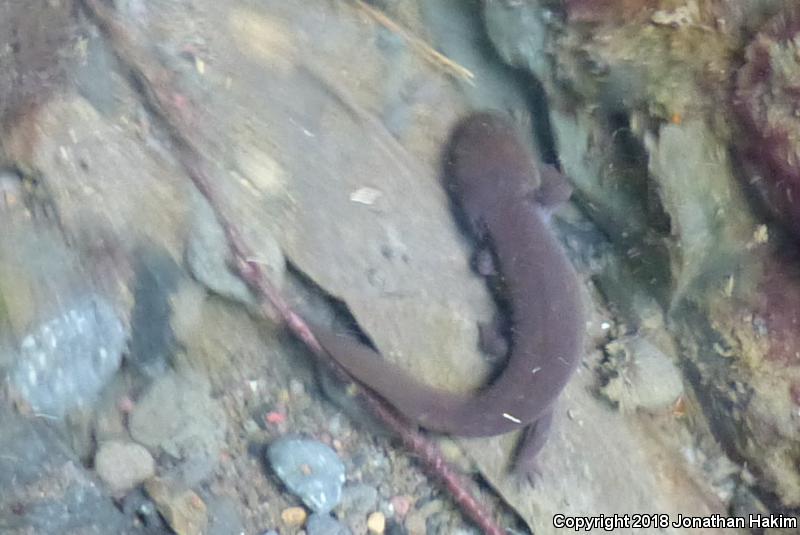 habitat shot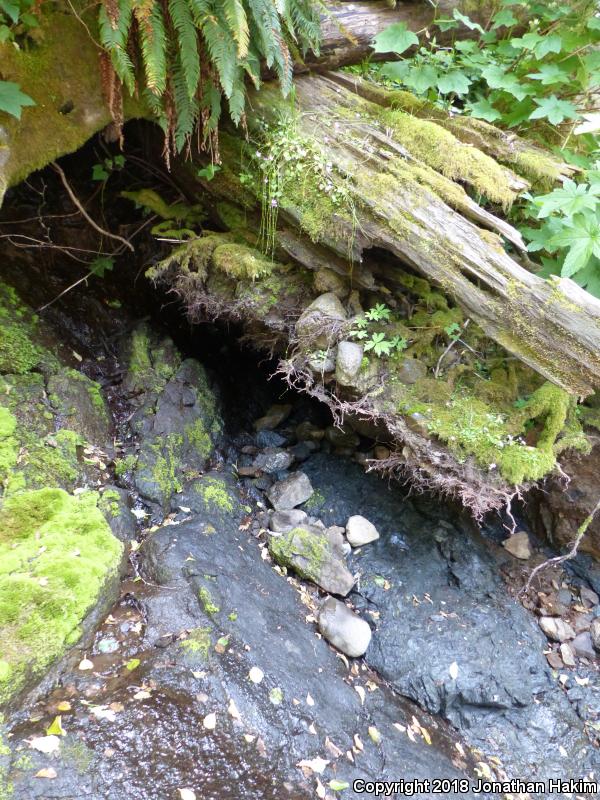 Besides a variety of all those salis, there were also a couple nice garters on the trail, and an adult torrent under a waterfall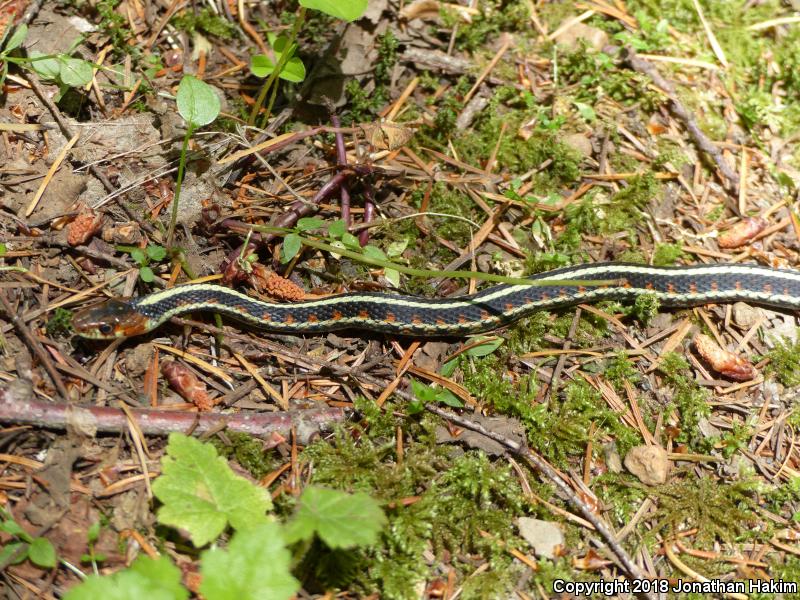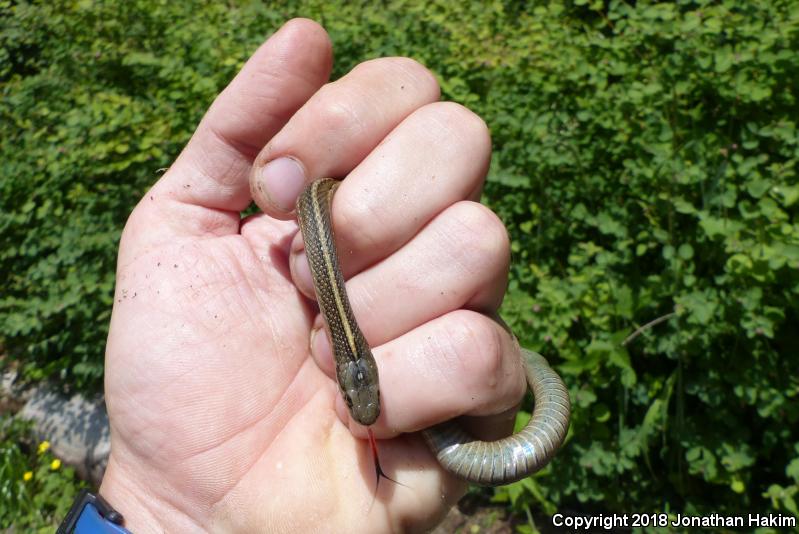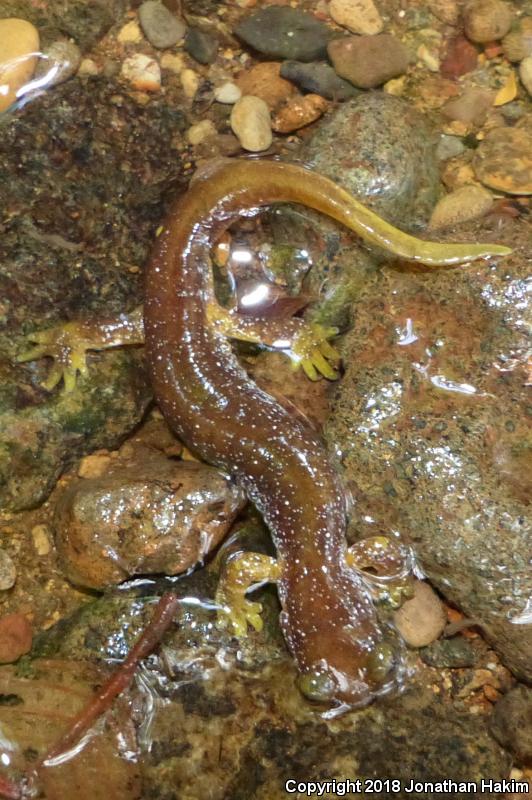 My best day of the whole trip was a herping outing with my sister's family. Myself, my wife, my parents, my sister and her three kids all came on a stream hike together out west in Clatsop County. My sister's kids are all wildlife enthusists, specializing in plants and bugs (she has a degree in agricultural science with a minor in entomology), but I wanted to show them how to herp. And did we ever!!!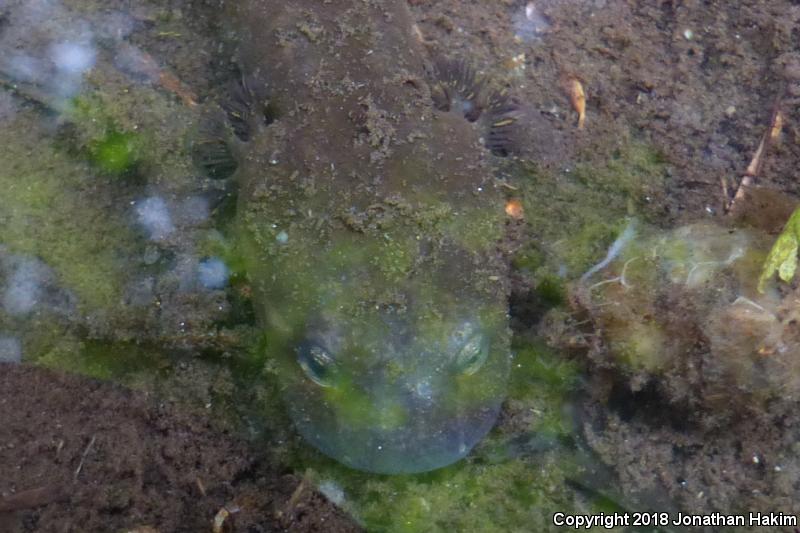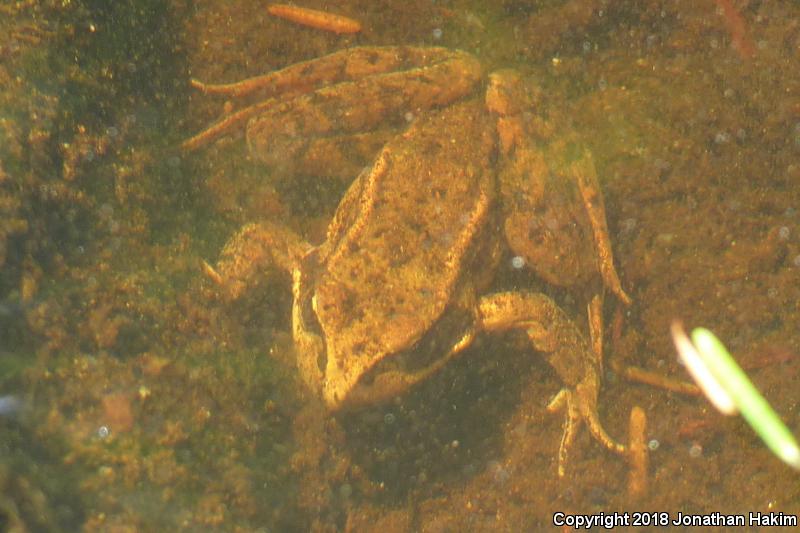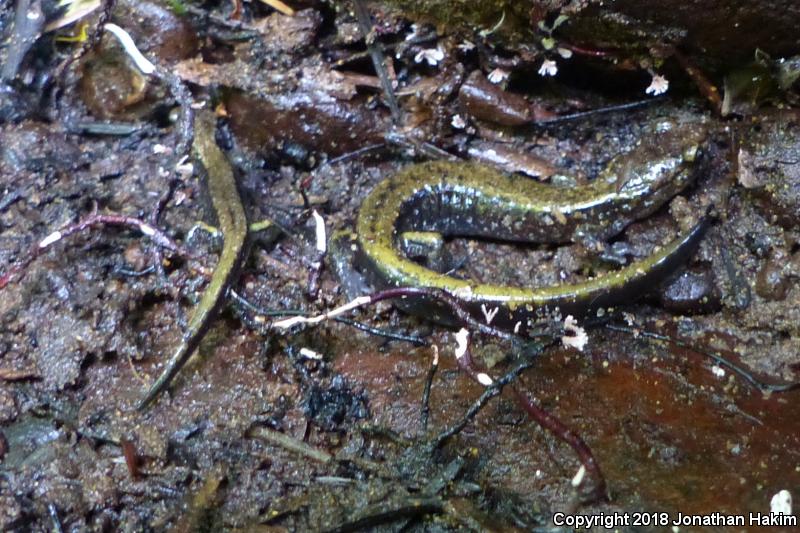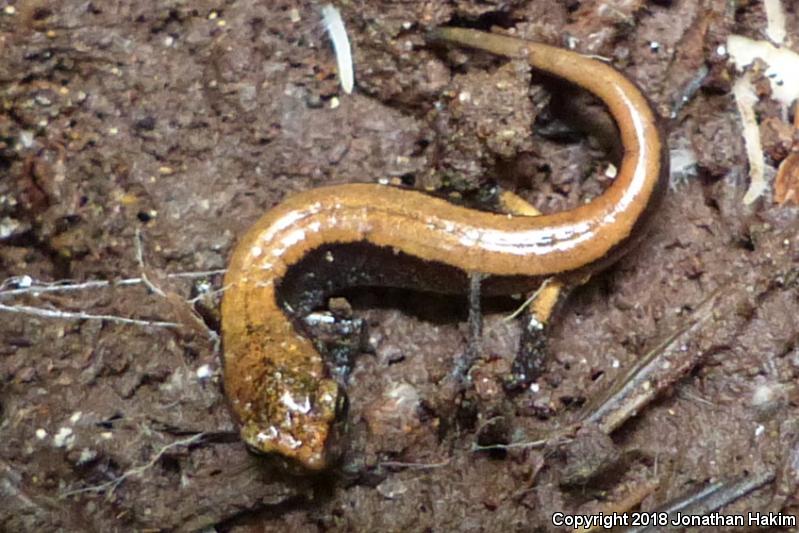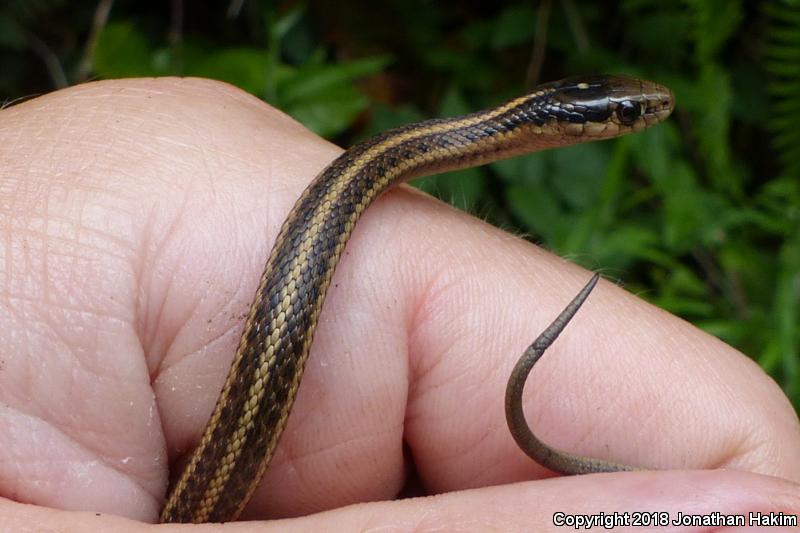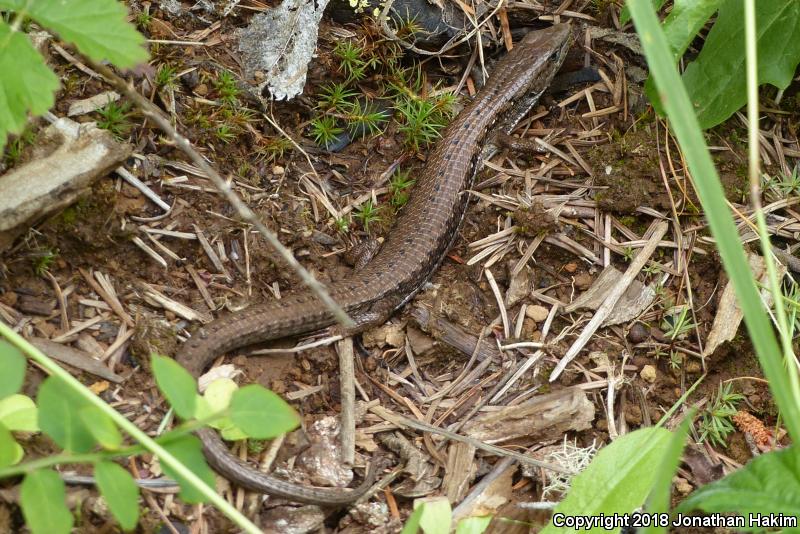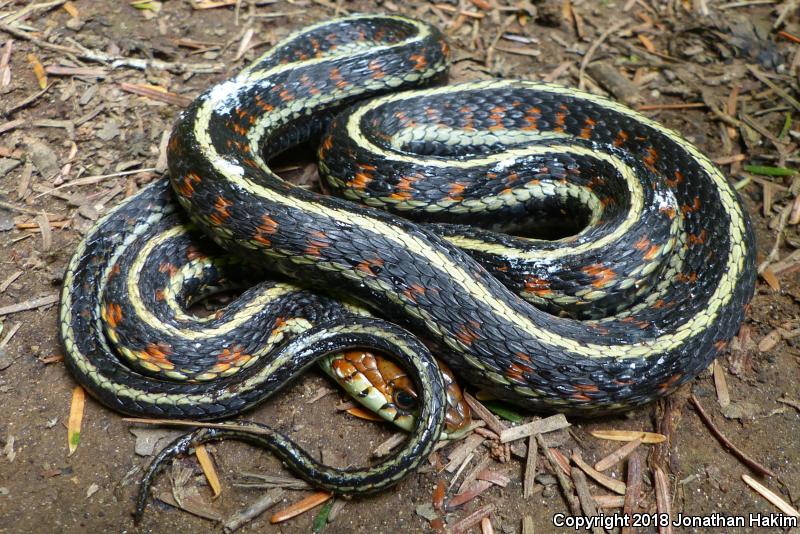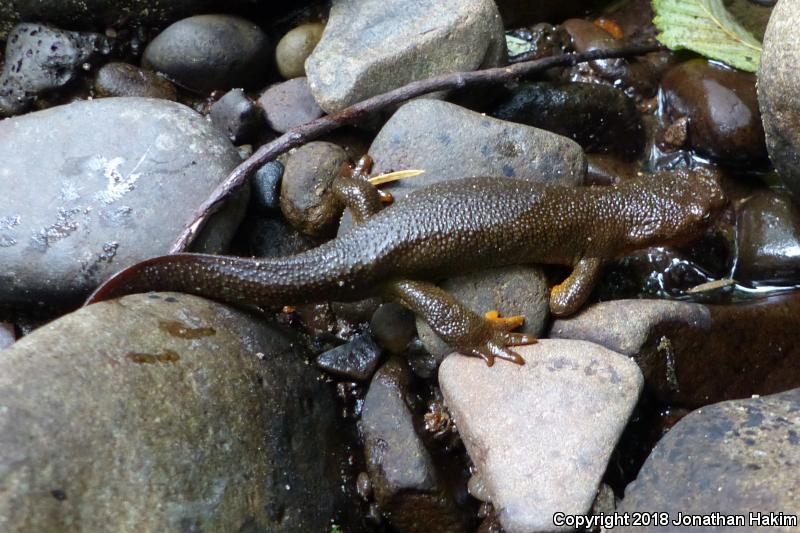 Tailed Frog (
Ascaphus truei
), a HUGE surprise!!!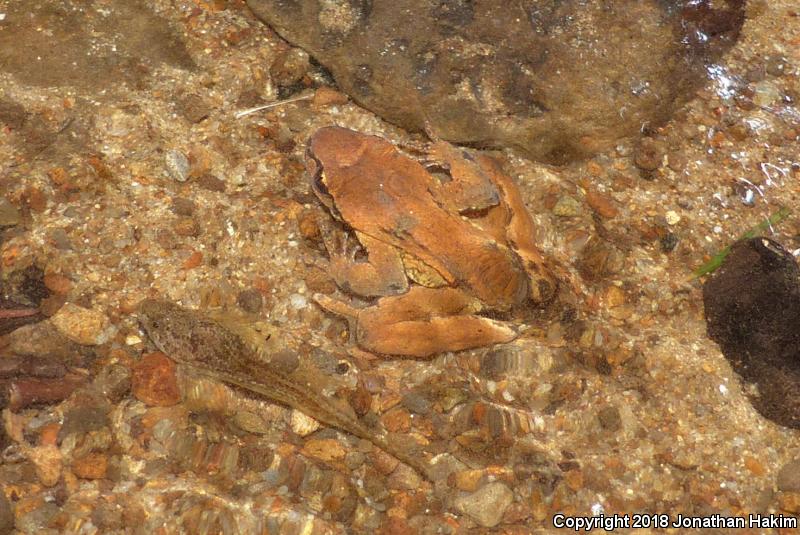 habitat shots from that last hike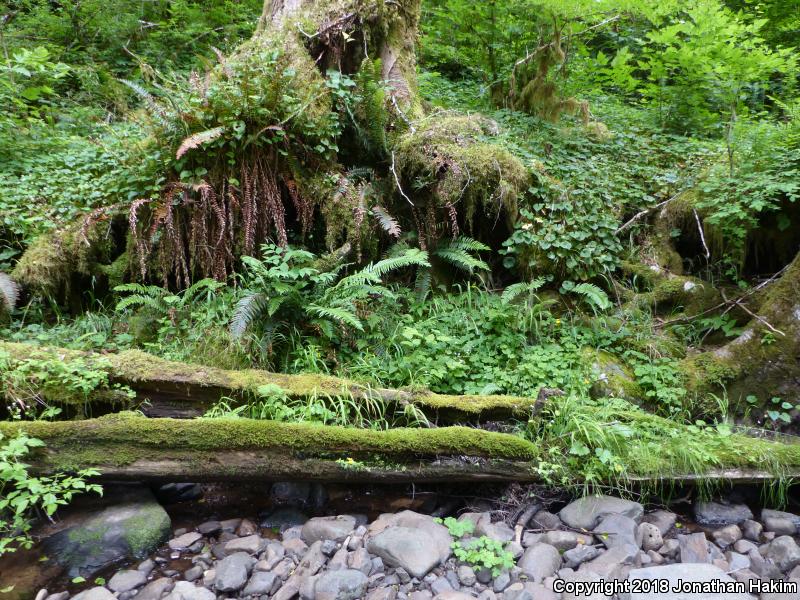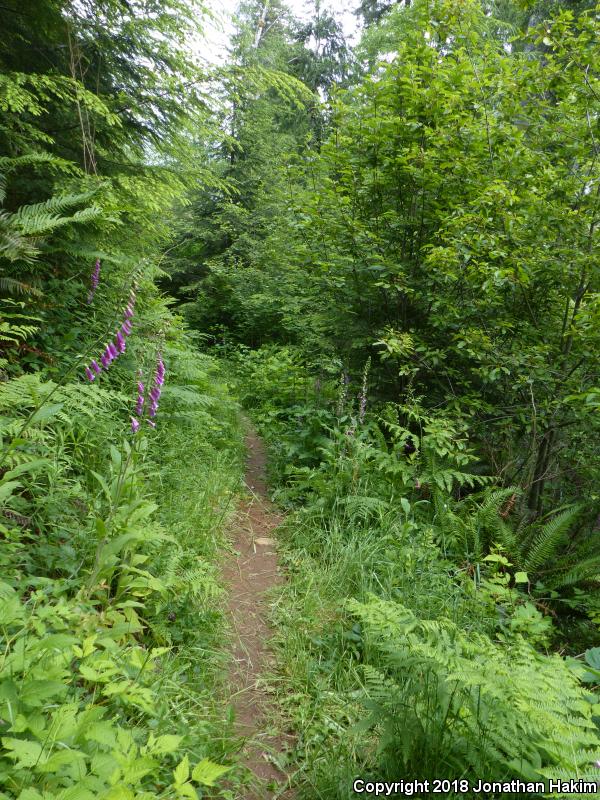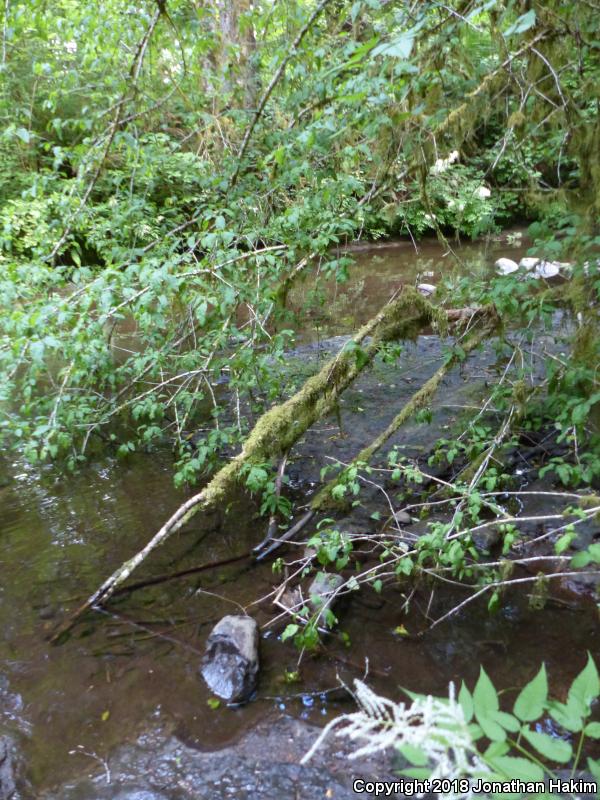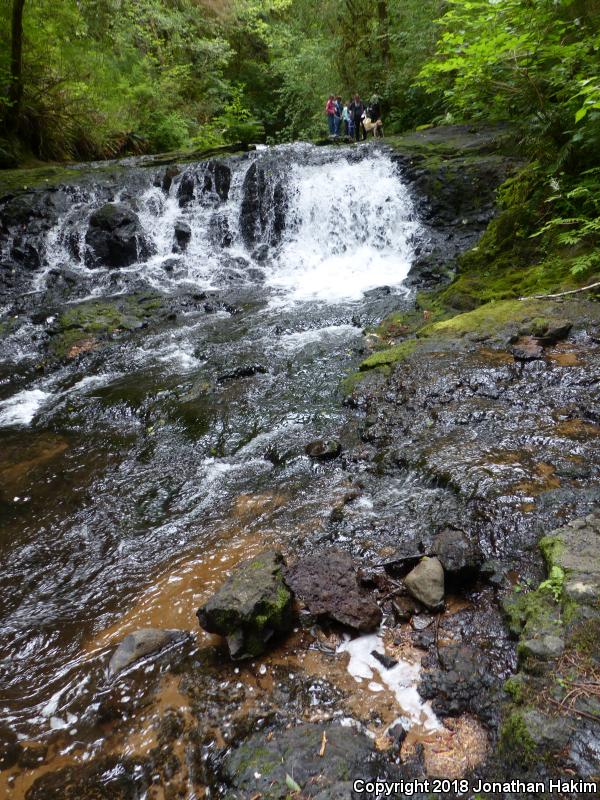 Thanks for taking a look!