Dane here seeking the help of some Texas herpers with local expertise...
Along with my famiily I visited my sister in The Woodlands last month. After a day and a half we headed west with our first stop at Hamilton Pool. At this point already having seen several yellowbellied water snakes in East Texas when my son alerted me to a patternless dark snake on the bank of the Pedernales River I shrugged it off as just another one, took a couple of quick, crappy voucher pics, and allowed it to just slide away when I moved in for a closer look.
It was only afterwards that it hit me. Erythrogaster weren't supposed to be patternless around there, we were well inside transversa range. I since found several more, all blotched as they should be in Llano & Reeves counties, patternless as they should be in Montgomery County.
Looking at the picture now afterwards the snake also looks somehow a little strange to me.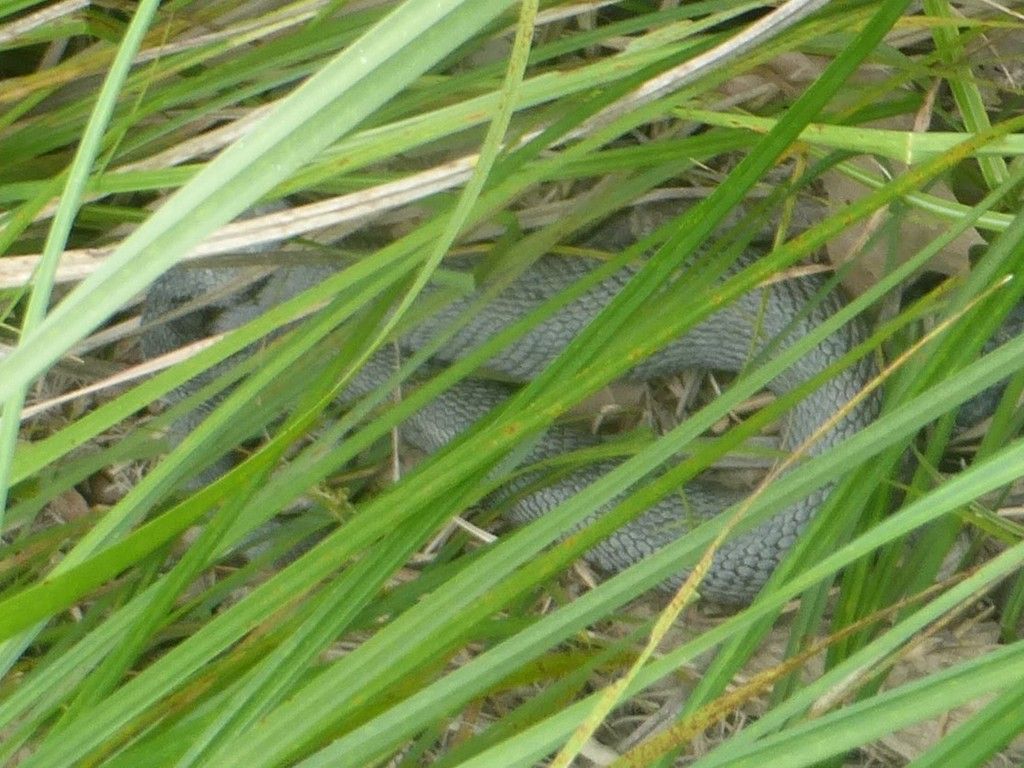 This leads me to two questions:
1. We agree, even though the pics are absolutely horrible, that this can't really be anything but N. erythrogaster, right?
2. If so, how common is it for an animal with this appearance (and yes, I guess a shed might conceivably reveal a bit of pattern that can't really be discertained in this state), a blotched watersnake that isn't, to show up this far from N.e. erythrogaster range?