I've had a number of people, I think Flaxington and Trageser specifically, recommend the seldom-practiced technique of simply sitting still and seeing what herps (or other denizens of nature) show up. And I nearly never have the patience for it, nor am I certain that they do. But every once in a while I've had some interesting results, so I thought I'd post it.
The earlier one that came to mind was from June 2015. I was sitting at our Bangladesh site recording frog calls at night, the only reason that I was staying still and in one place. Suddenly a long Green Cat Snake comes rushing into the pond and starts moving around the branches over the pond with urgency. I'm pretty sure he was hunting frogs, but unfortunately I ruined the moment by moving towards him and he saw me and disrupted his behavior.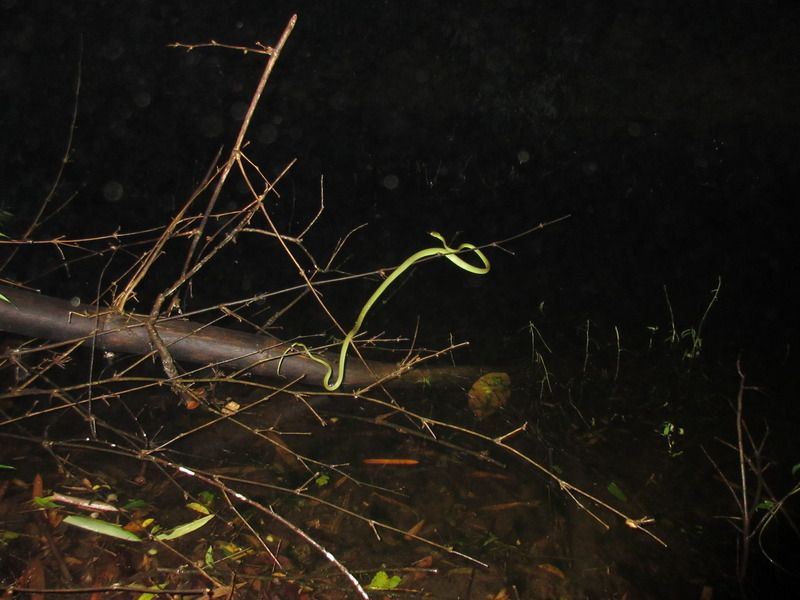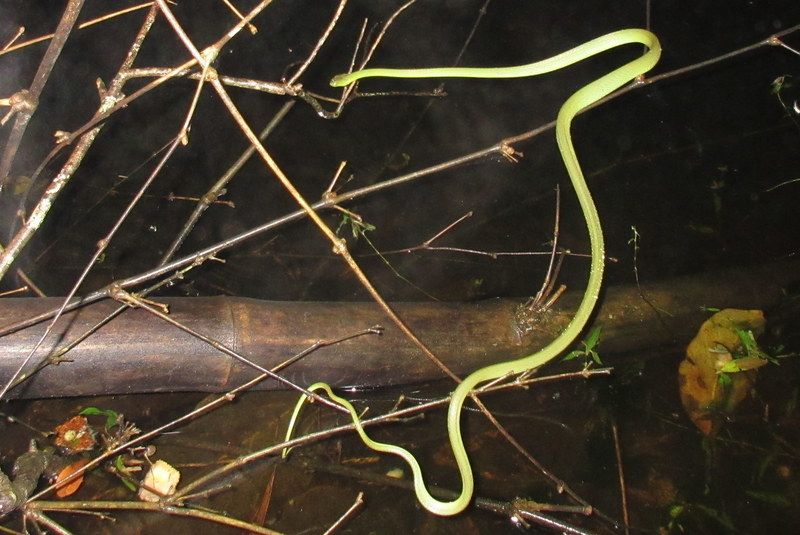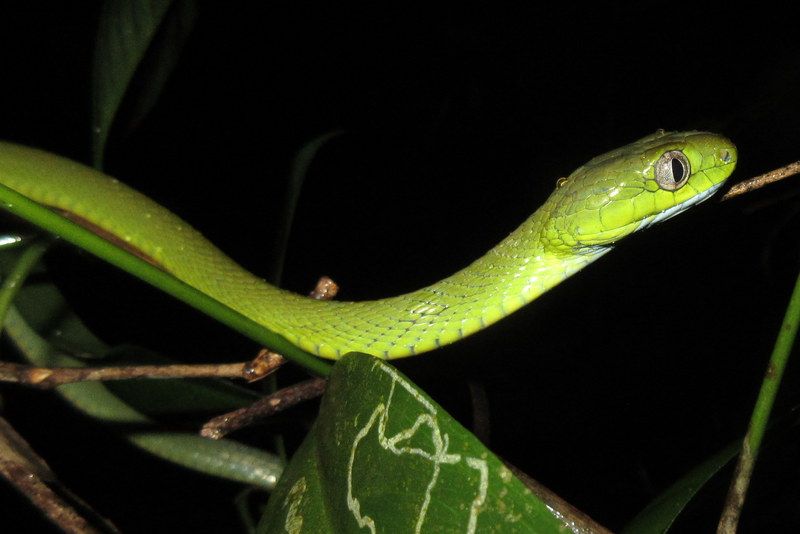 The more recent incident was just this week. I was herping outside Manila (had to go there for a conference and ended up getting asked to lead a community workshop on snakes to Christian organic farmers). During mid-morning I stopped for a while in one place to look up at birds in the canopy and try to get a few shots. After about ten minutes of not really moving, suddenly something red whizzes through the air about 6-7 feet away from me but in my peripheral vision. My mind wanted to say "insect" for a moment, but it moved nothing like an insect, and I realized there was only one herp that could have looked like that. Sure enough, I look at the tree that it flew towards...and had my first flying dragon. It moved up the tree quickly so I only got a few more distant photos.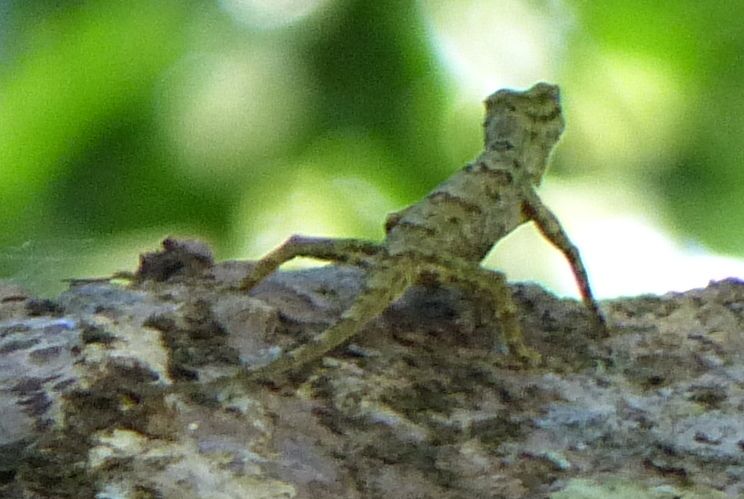 In the early evening I returned to the site, hoping that I could get a better look at more flying dragons. I sat quietly and watched, occasionally flipping the pages of a book for about 15-20 minutes, before a lizard showed up. But it wasn't a dragon...instead it was my first tree skink, running around at a height of about five meters on the same tree the flying dragon had jumped from!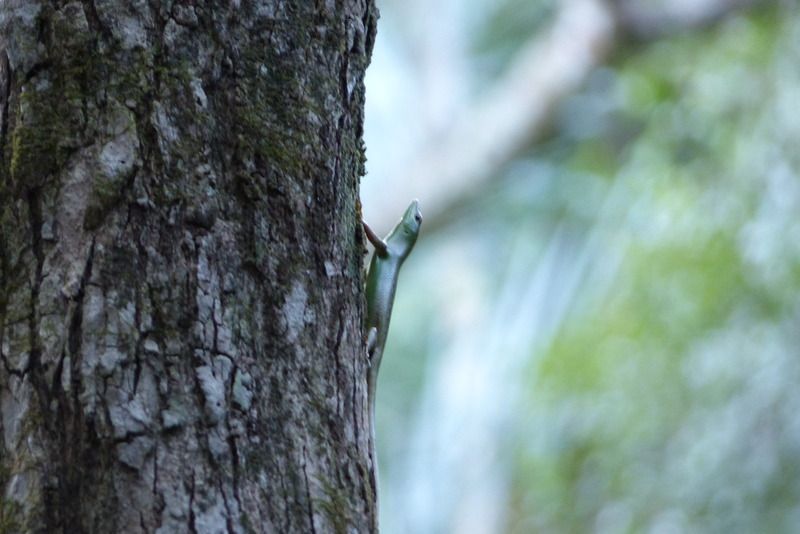 These are the otherwise non-descript trees that both the sightings occurred on:
Does anyone else have good stories of herps coming to you, rather than you going to them? Perhaps ones where you did a better job of staying still and getting the chance to observe behavior than I did?