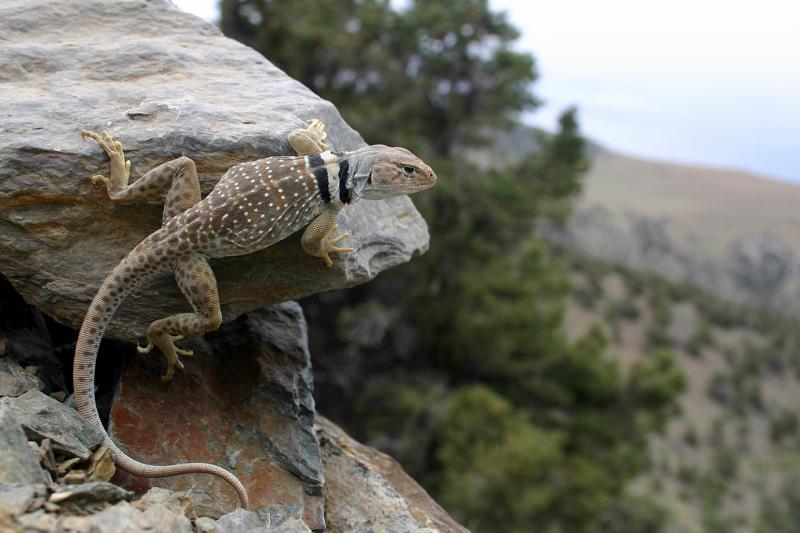 A record elevation for C. bicinctores at 2780 m (9123 ft) in the White Mountains, Inyo County. Insight to this location was courtesy of B. Alexander and R. Staub, who in 2008 found Crotaphytus at 2682 m (8800 ft.). During a recent trip to the White Mountains confirmation was possible when an added specimen, an adult female, was discovered a few meters higher.
Capable of existing at this altitude, clarifies how this species extends over ridgelines (>2011 m) to reach the maritime, coastal slope of the San Gabriel Mountains in Southern California.
Further, this high elevation encounter invokes the question, is this species migrating? Hibernating at lower elevations and migrating in summer, upslope to escape pressures from larger, more aggressive peers. At lower elevations, this species is common, outnumbering the sightings of all other lizard species. Upslope, untapped resources await the resourceful traveler. Sagebrush lizards (Sceloporus gracious) can be abundant and possibly less prone to flee when approached by predatory Collared Lizards, a species seldom seen at extreme altitudes.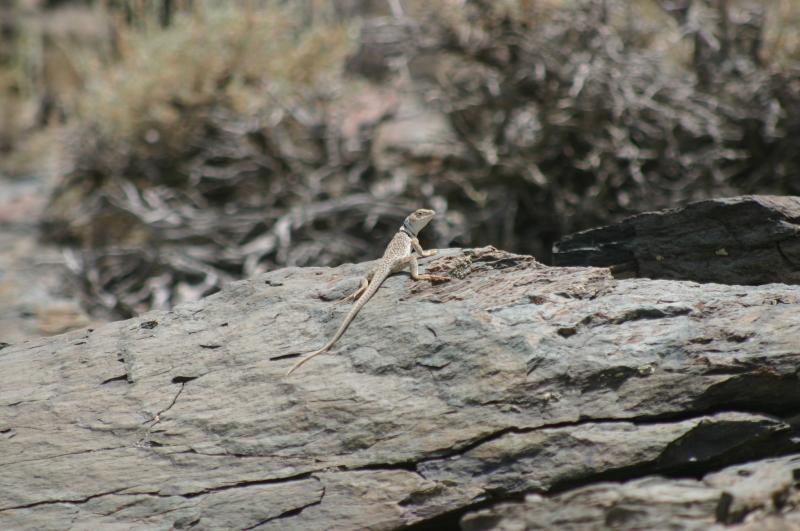 The initial spotting of the lizard out the car window when a person must take a distant voucher shot, just in case the lizard flee before a better shot can be made. Most field herpers know how fast and far a scared lizard can run once opening the car door, and its always a bummer when no picture was taken.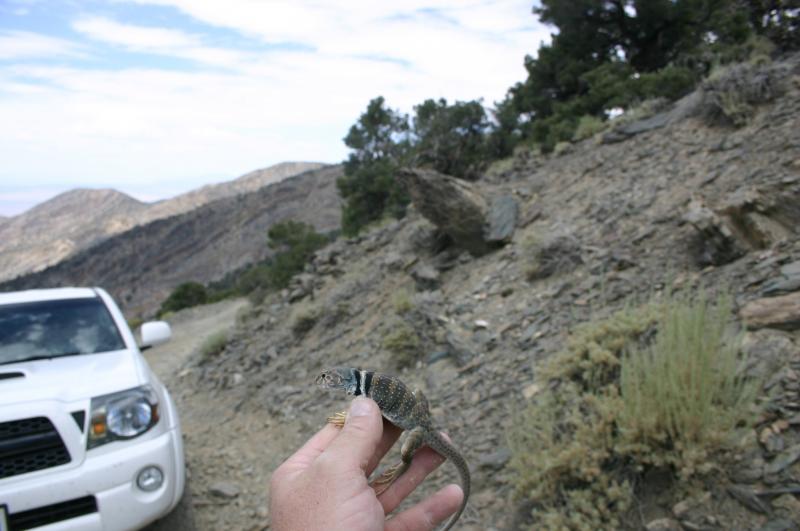 The slightly better in-hand shot. Not only to show the lizard but its surrounding habitat.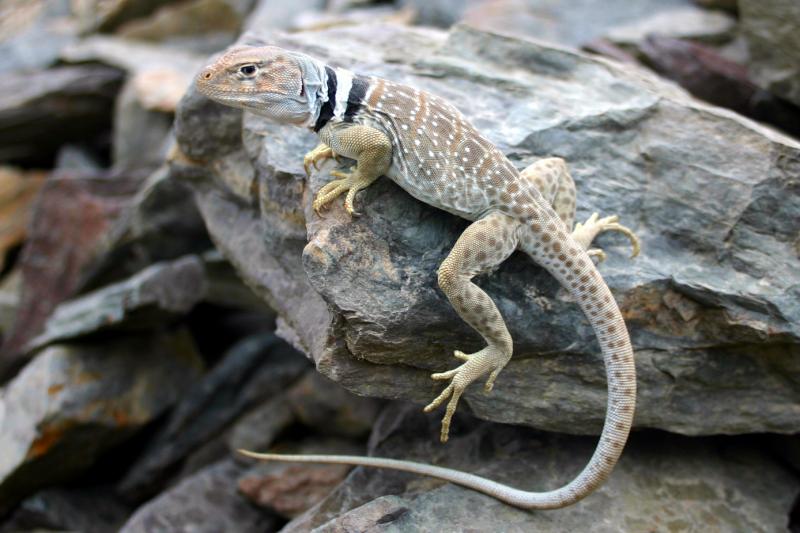 The better 'I got the evidence shots', now a good 'field guide pose.'
Finally, the lets experiment pose by getting the lizard in habitat shot.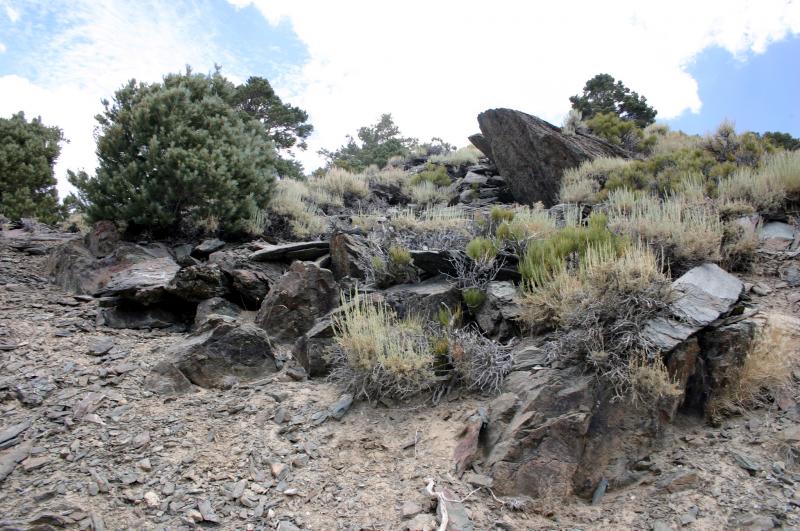 Then, after releasing the animal—the habitat shots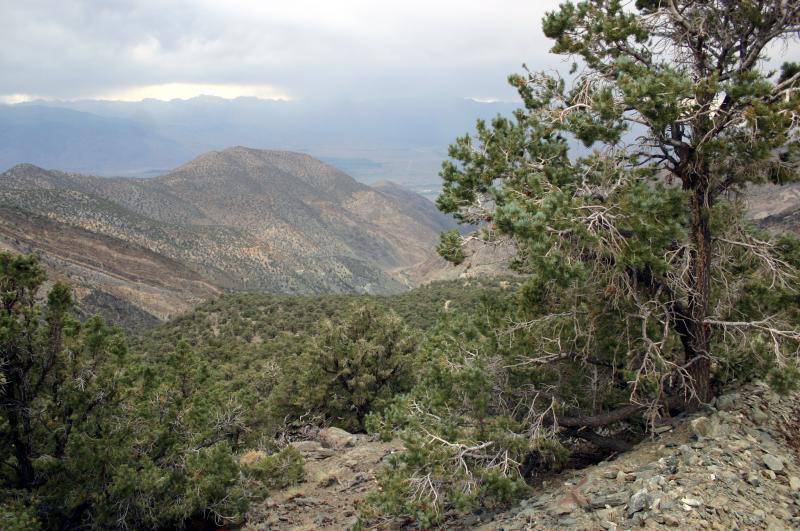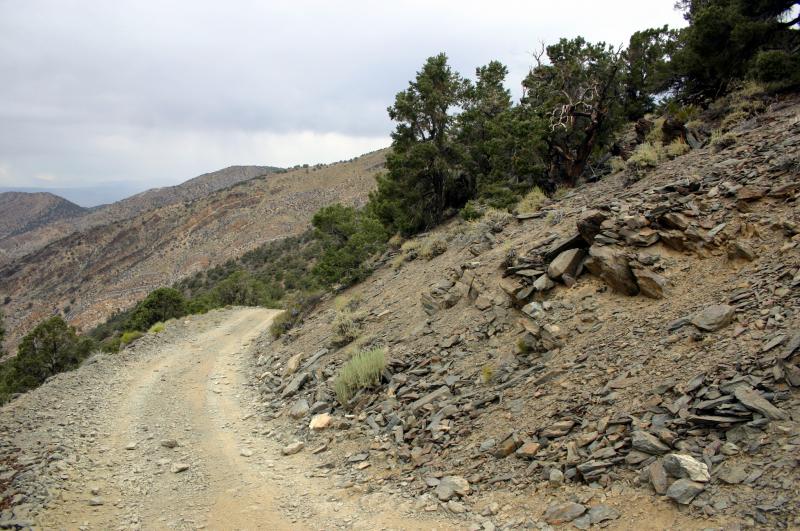 For those of you, who have elevation records for California, I sure would like to confirm them and encourage you to write them up as a submission to Herp Review.
-Will-
[email protected]