I'm curious as to whether we can post a video clip on this forum? Anyway, here's a few pics from our property. The first is a Western thread snake that I found hanging by a thread (spider silk) in a tree in the big wash out front.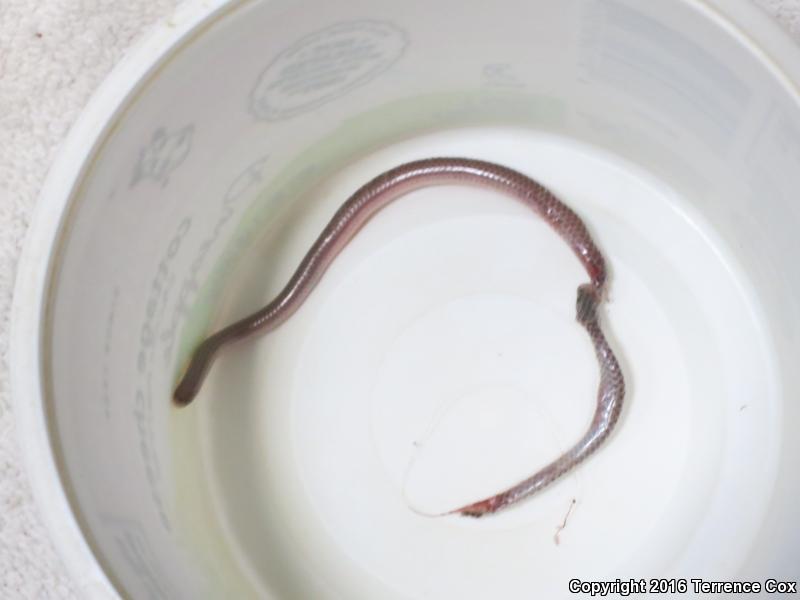 As you can see, the back half of the snake has been chewed on, but it was still alive. We think the suspect predator was a huntsman spider.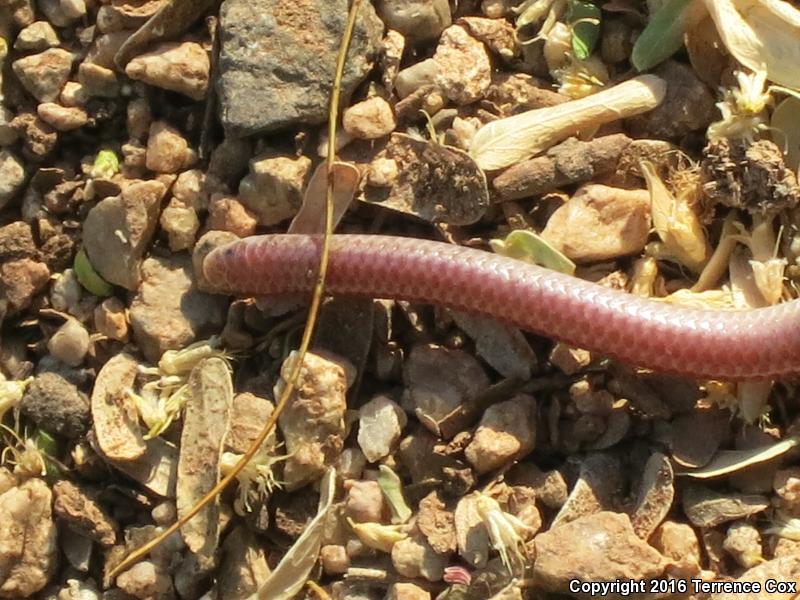 This is the tree it was in, about 6 ft. up in the air...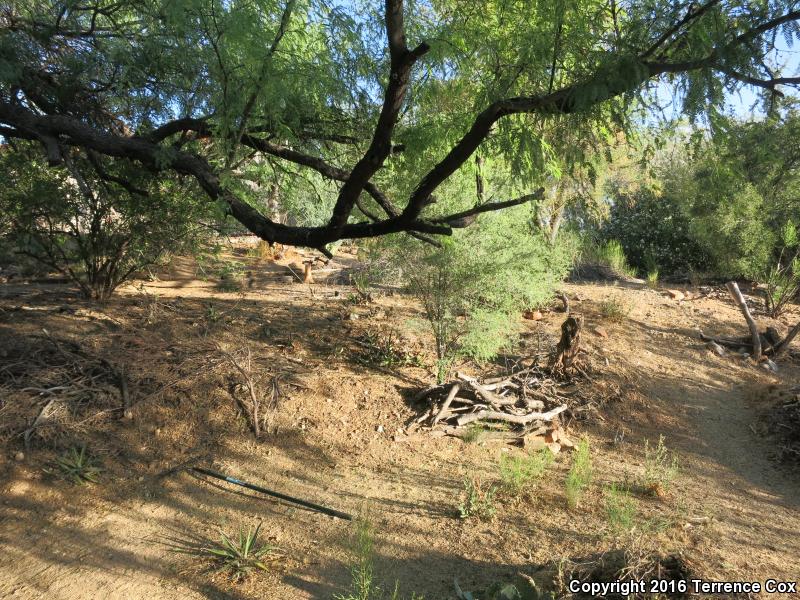 Have been having good luck seeing Smith's blackheaded snakes in the yard recently. I saw two in January and several over the rest of the spring, when it was cooler and moister. I think it has to do with how I've been working the property...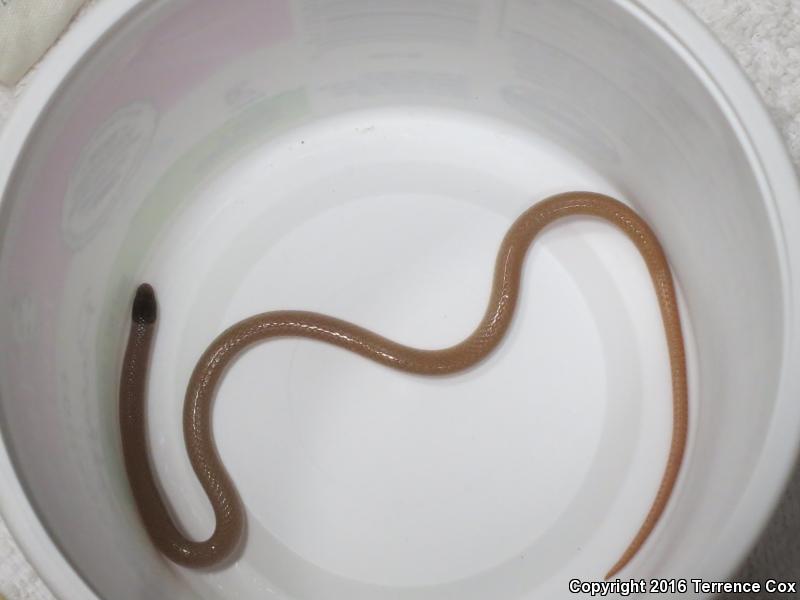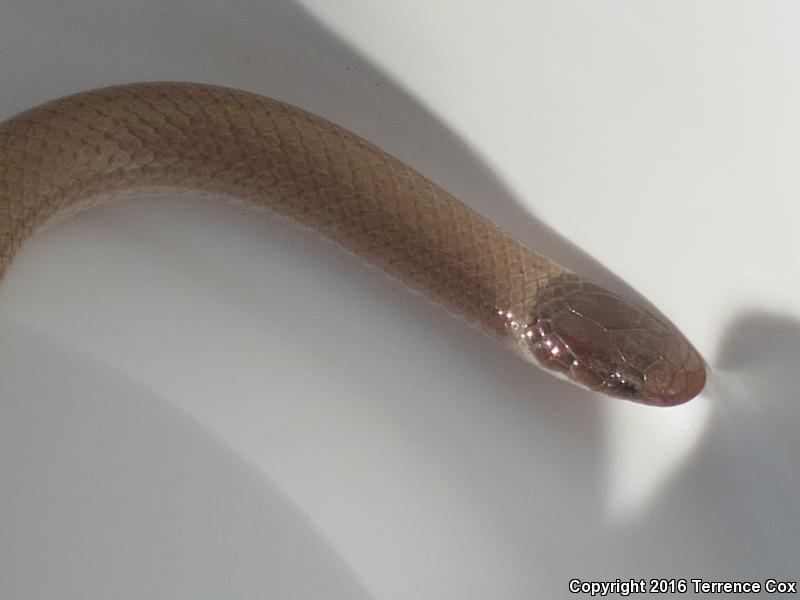 I need to process more pics before I can post anymore....haha.
This post was inspired mostly by Robert. Hope this helps a little...
TC