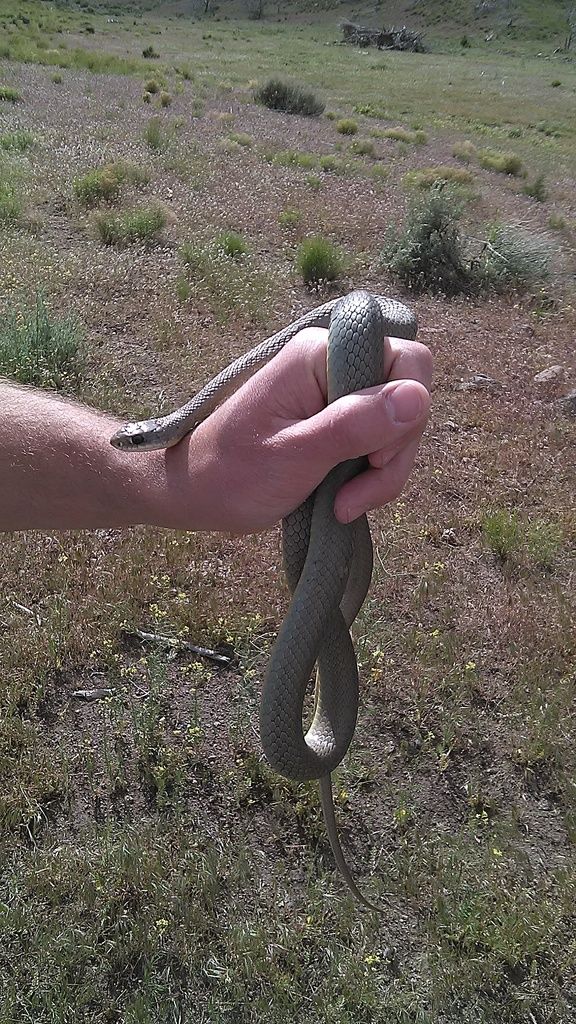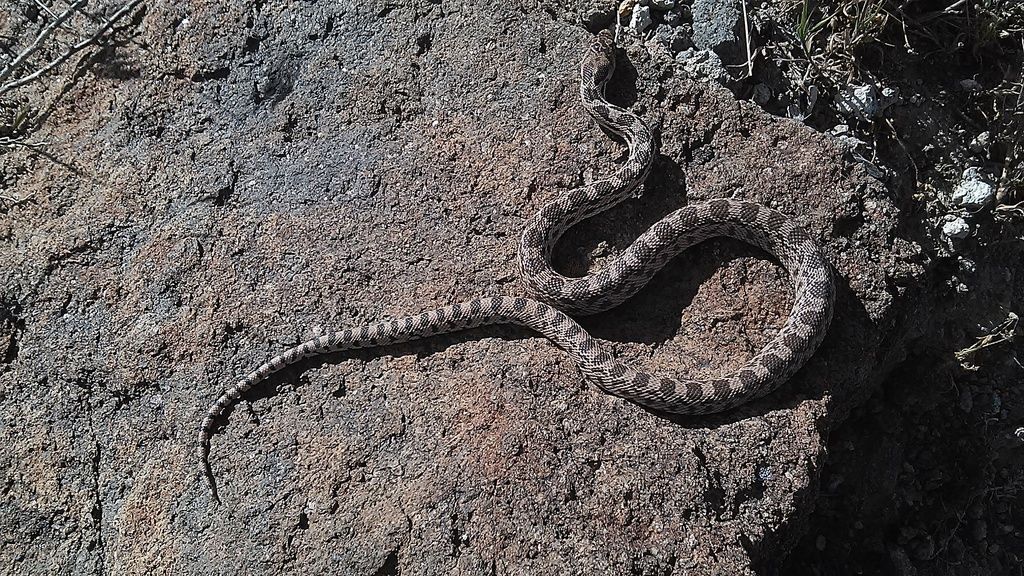 Took my oldest out to go rock flipping for his Bday.
Spent the past few days knocking some herps off my lifers list.
Thanks to all who were involved(YOU KNOW WHO YOU ARE)
Day 1: My friend and I sped down south to do some daytime herping.
We spent time flipping in a few new areas. One location produced 6 blackheaded snakes(Lifers)
while another produced 3 western thread snakes another Lifer.
many ground snakes, uta, desert geckos, coachwhip, and desert night lizards were found.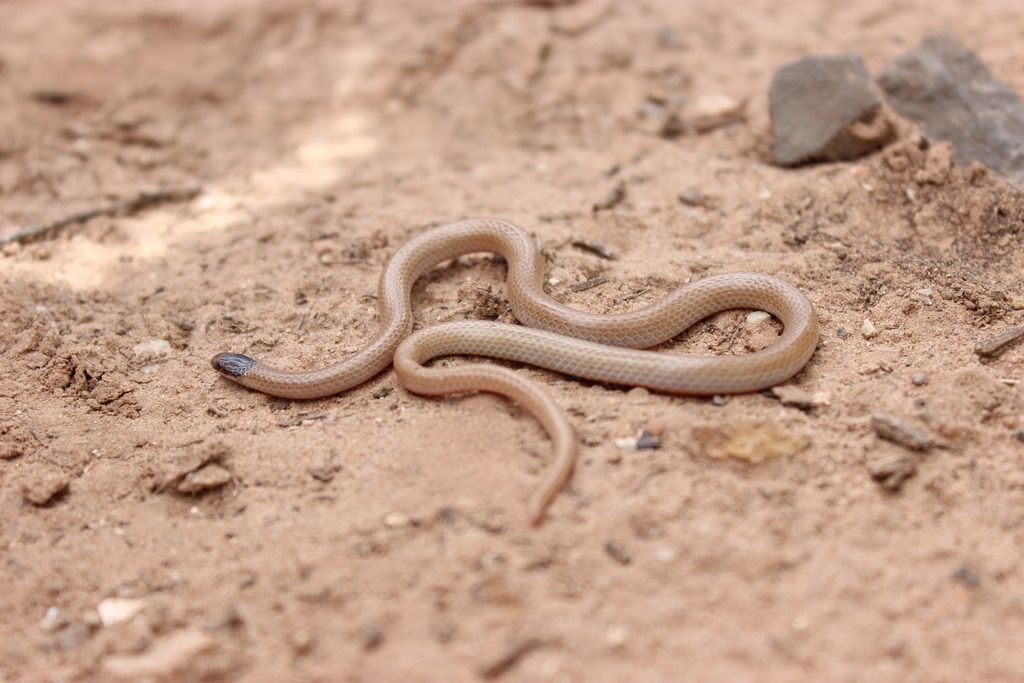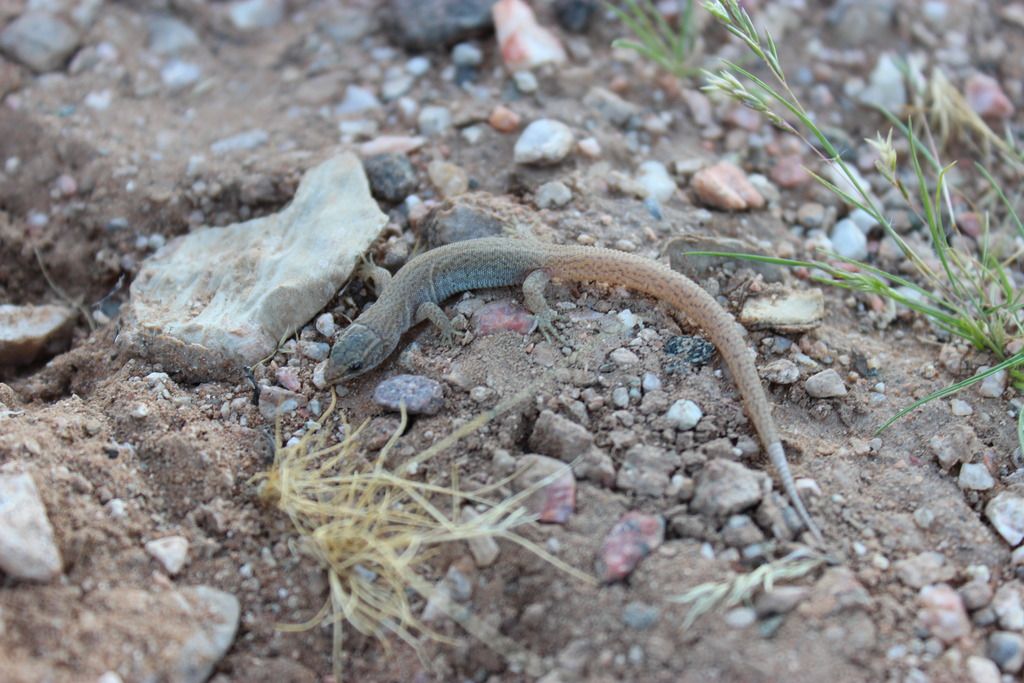 That night we tried cruising but only came out with a DOR Mojave.
Day2: The next morning we headed to a new location and found whip tails, zebra tails, leopard lizards, more uta, and redspotted toads.
The most interesting story for that hot day was a spooked up a zebra tail who ran 50 feet or so to a bush, I walked over there and again he took off for about the same distance. I headed that way and soon saw him dart out of a bush run 2 feet and the suddenly flip upsidedown and died.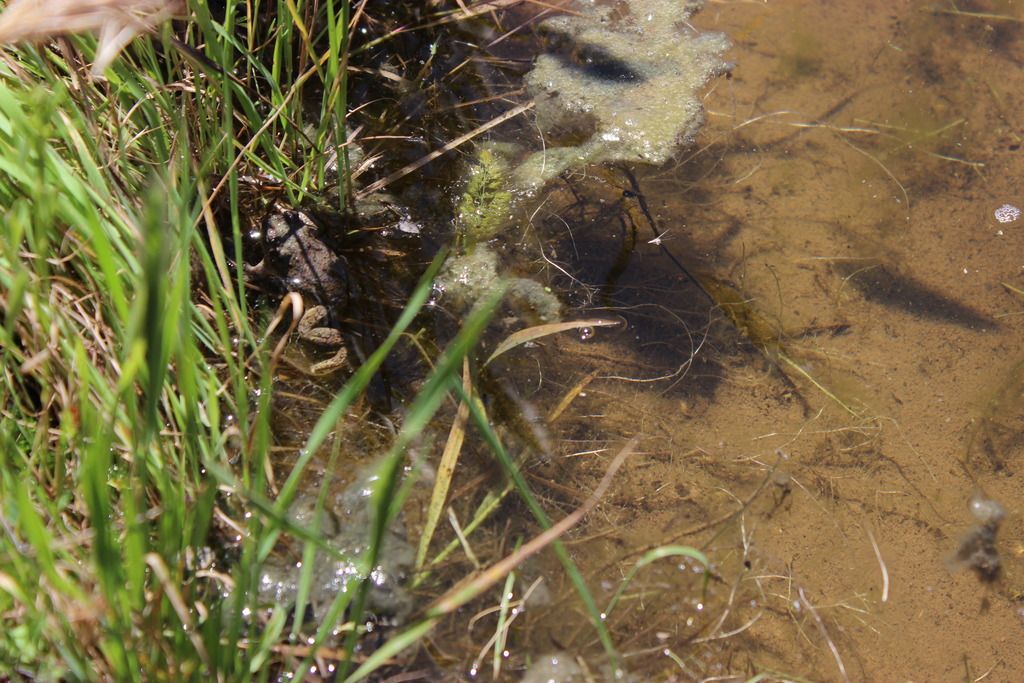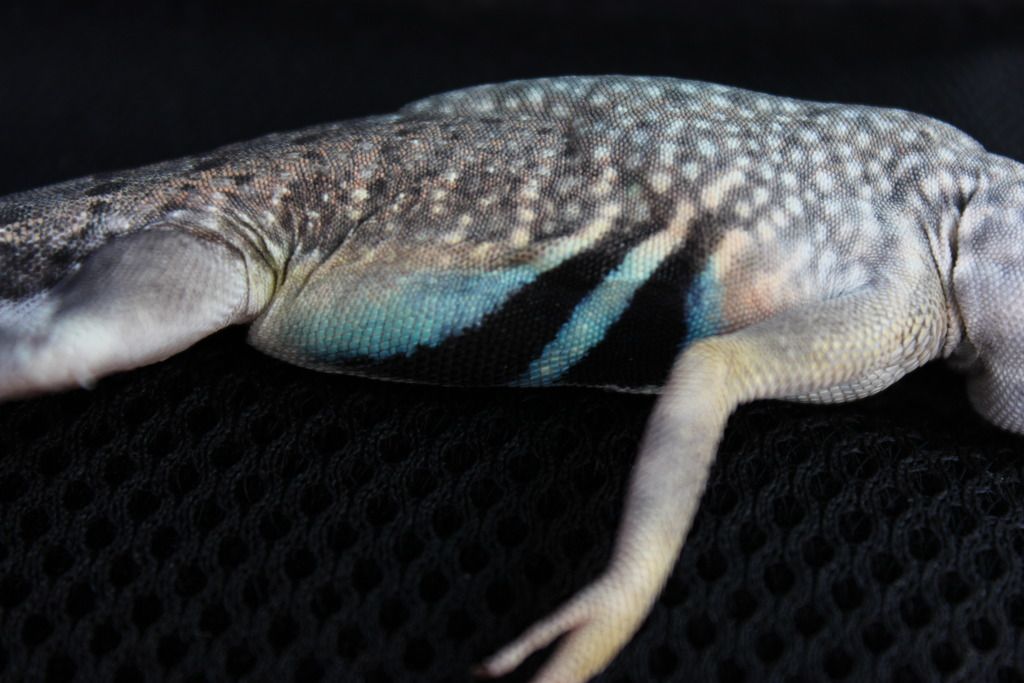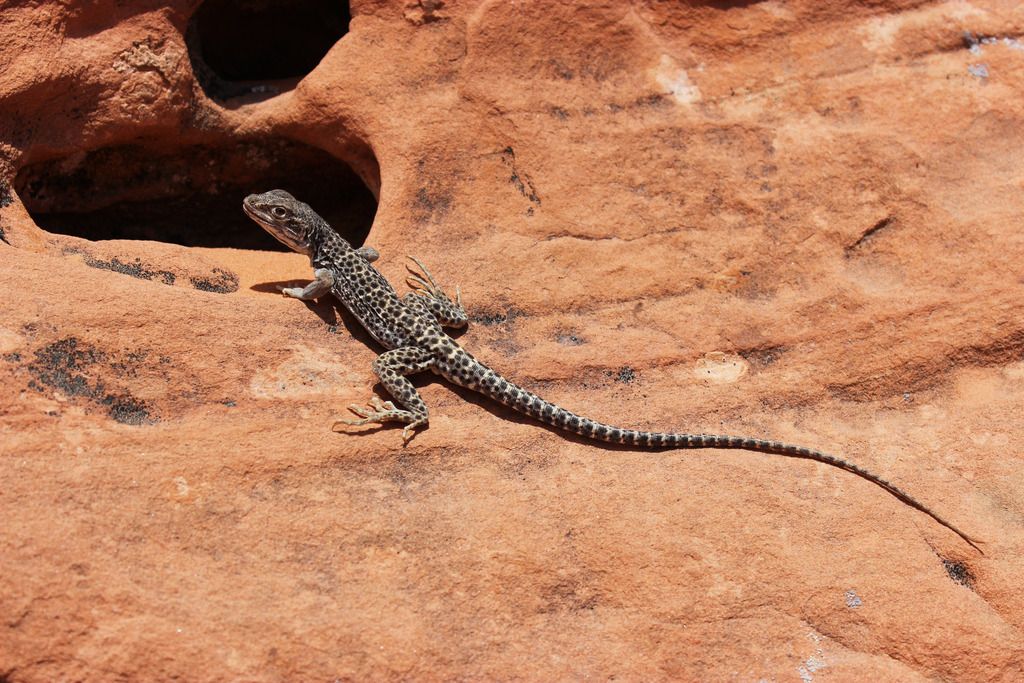 my main goal was to find a leaf nosed snake
that night we started to cruise, the first finds were two female Uta as I was moving the second off the road I looked up and saw a tiny snake five feet away, it was my Lifer leafnose. that night we found plenty of desert banded geckos, two sidewinders, and when stopping for a speckled we noticed another speckle coming on to the road. Oh and we founf a stick insect as well that night before we called it good.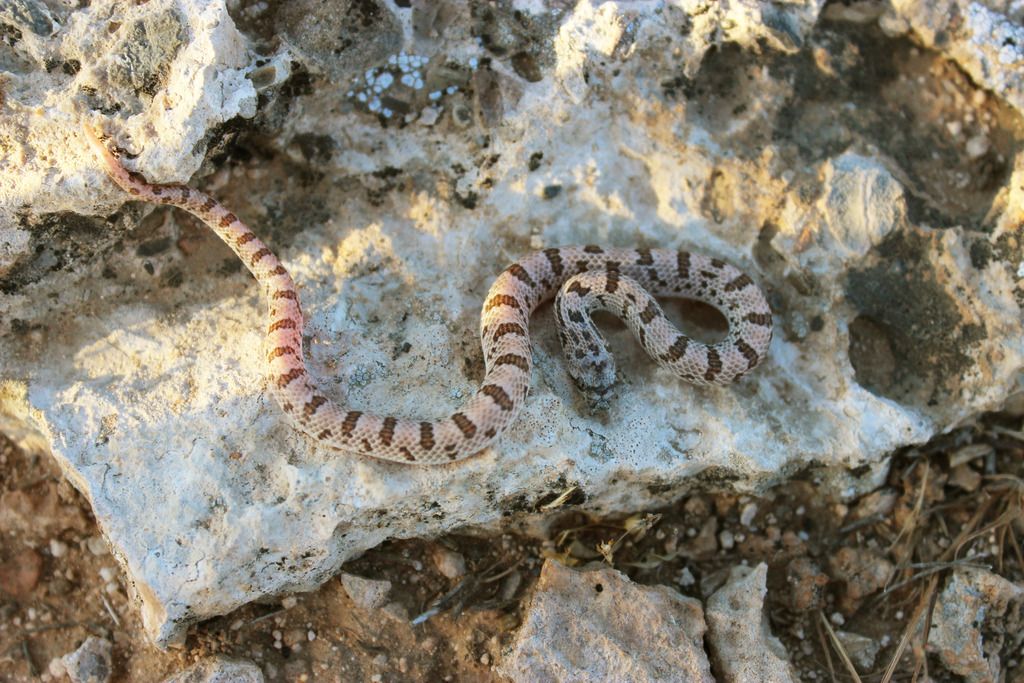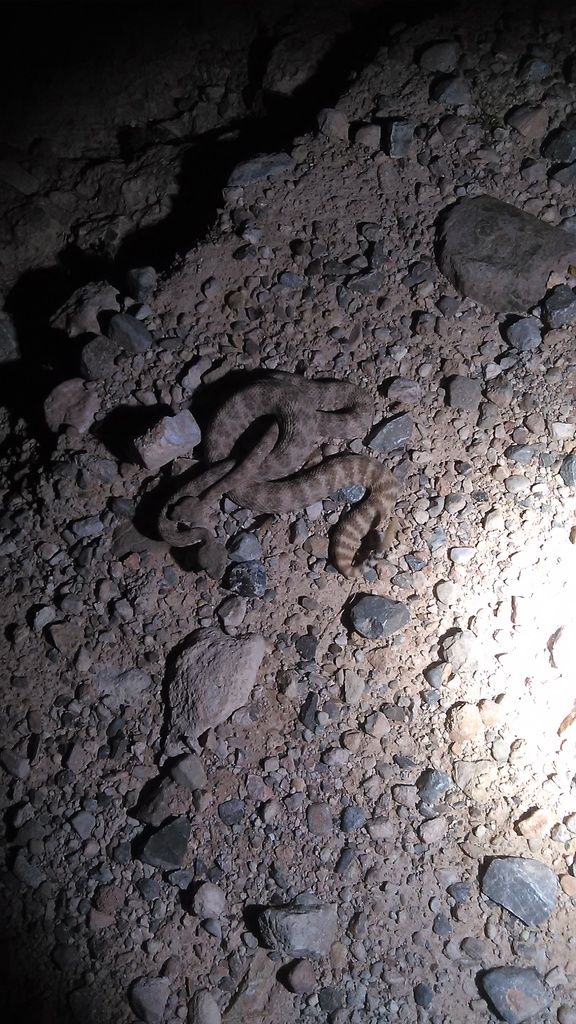 the double specks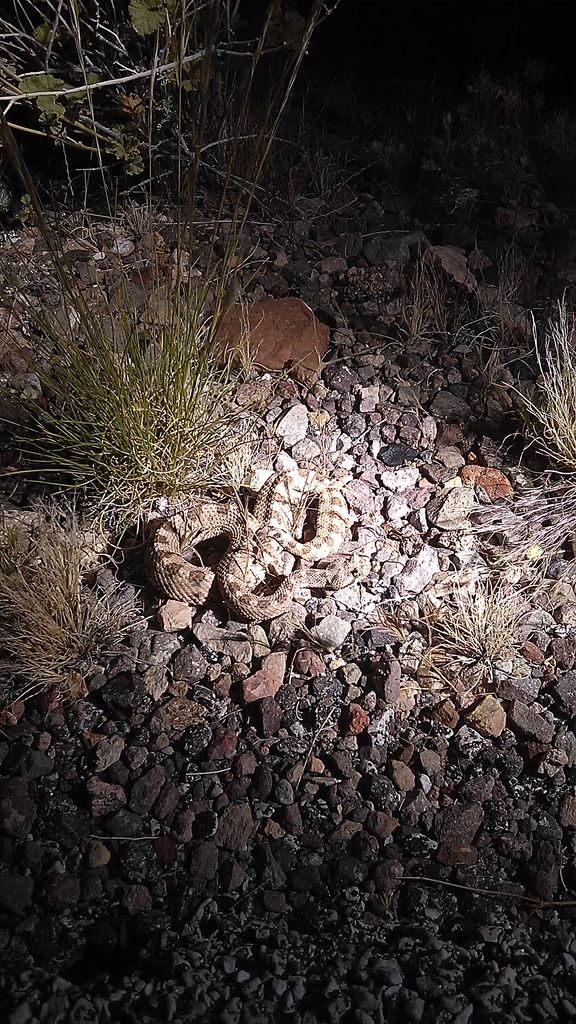 Day3: We started the day moving to a new camping location, within a few minutes we had found our first of many desert iguanas(or as my 4 year old says Iguanga)
There also was a coachwhip seen cruising our campsite for food.
that night we met up with some fellow herpers and cruised 2 sidewinders, a night snake, a longnosed, and another leafnose.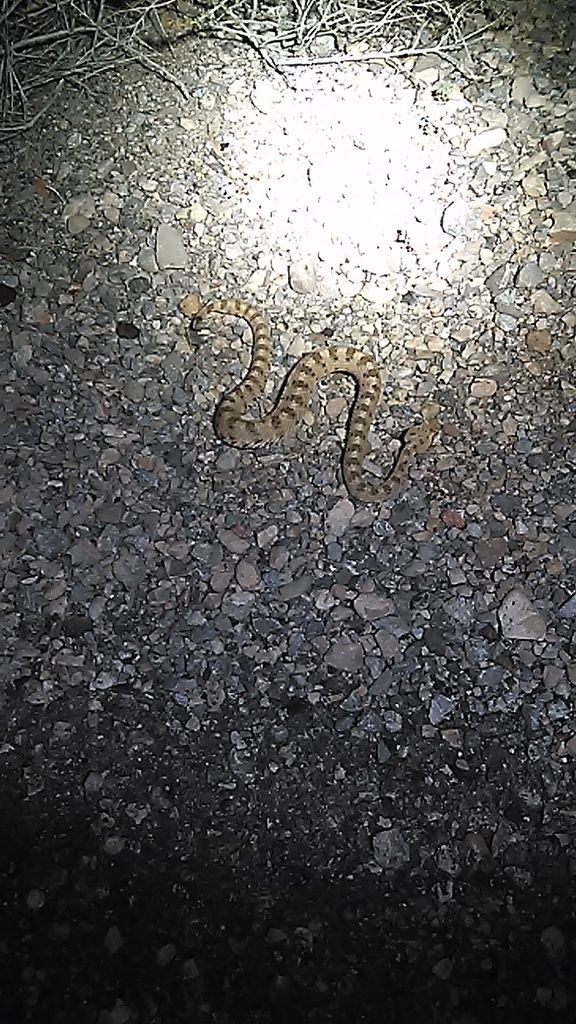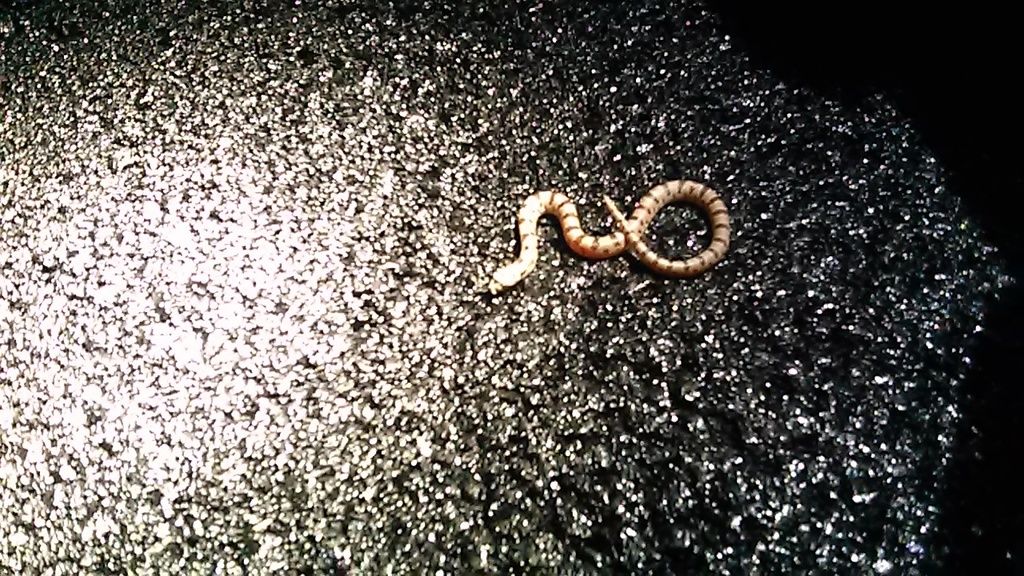 We also found some roughscaled geckos.
on the way back to camp we found 2 dor longnosed, and a dor patchnose.
Day4: On day four we spent time just hiking around, we found Chuckwalla and zebra tailed lizards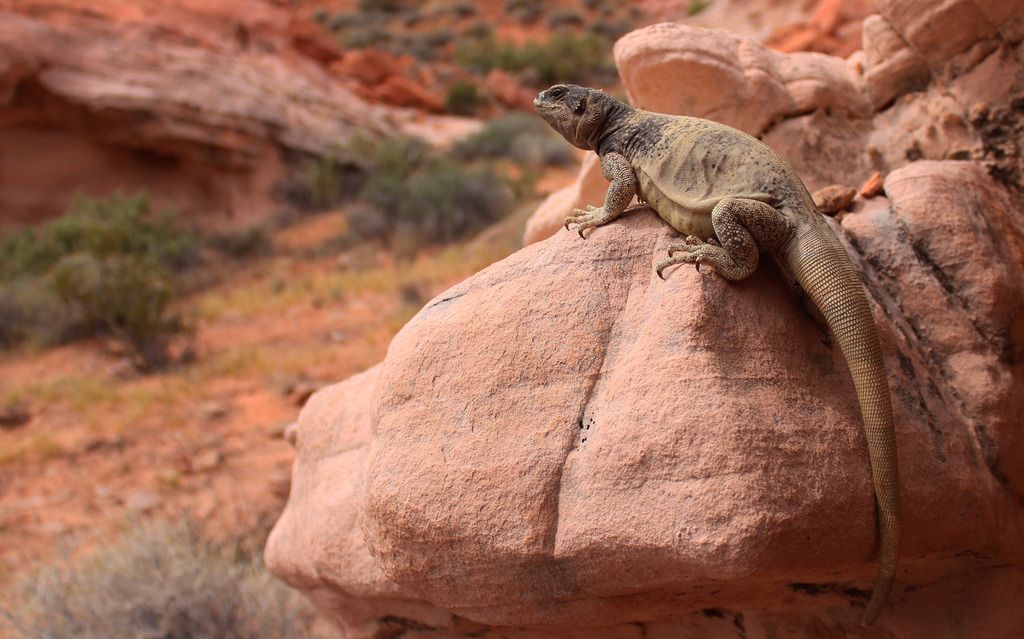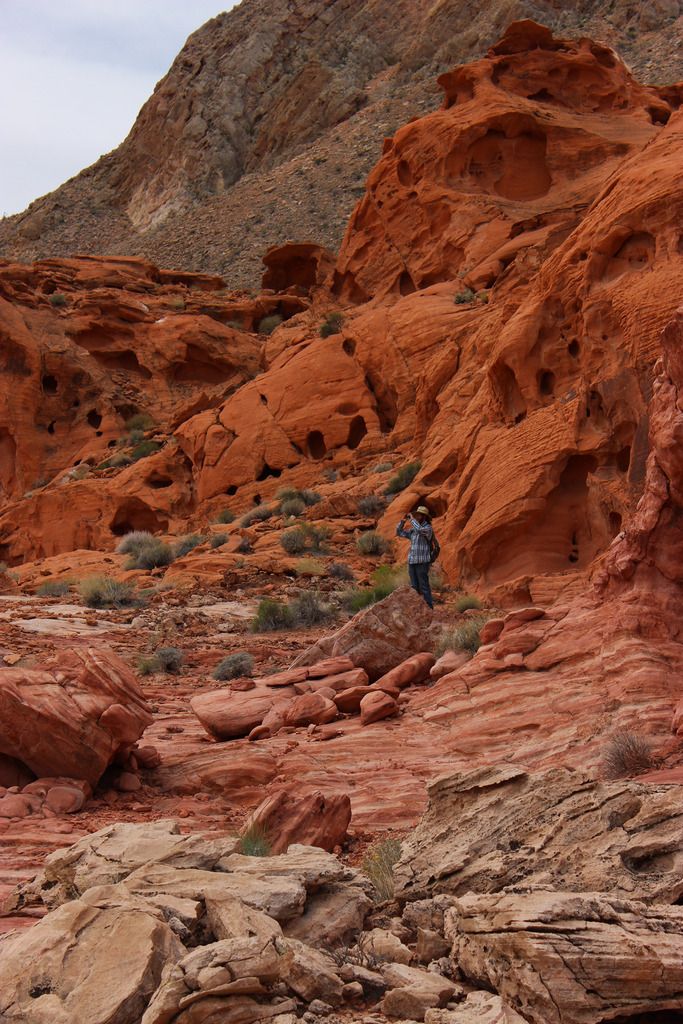 that night we cruised six more sidewinders, a plethora of geckos and a gophersnake.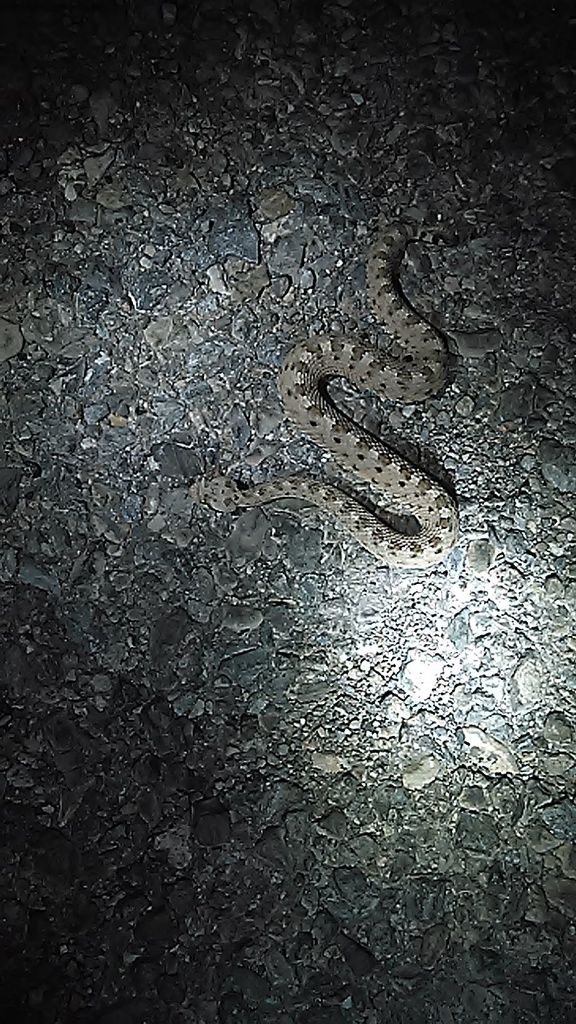 this leafnose was found by some fellow herpers that night
we also did some night hiking and found a few more things like this desert hairy
that night after cruising we headed home.
list of herps seen
Toads:
Woodhouse
Redspotted
Lizards:
Sideblotched
Desert Spiny
Desert Night Lizard
Desert Banded gecko
Rough tailed bowfoot gecko
Desert Iguana
Chuckwalla
Leopard Lizard
Tiger Whiptail
Zebra Tailed Lizard
Desert Horned Lizard
Snakes:
Black headed
Variable Ground Snake
Western Thread
Coach Whip
Leafnose
Patchnose
LongNose
Night snake
Mojave Rattler
SideWinder
Speckled Rattler