It was mid April hit a glade and only had an average day. An adult speckled king in shed phase, a nice red milk, a copperhead and several of the usual smaller species.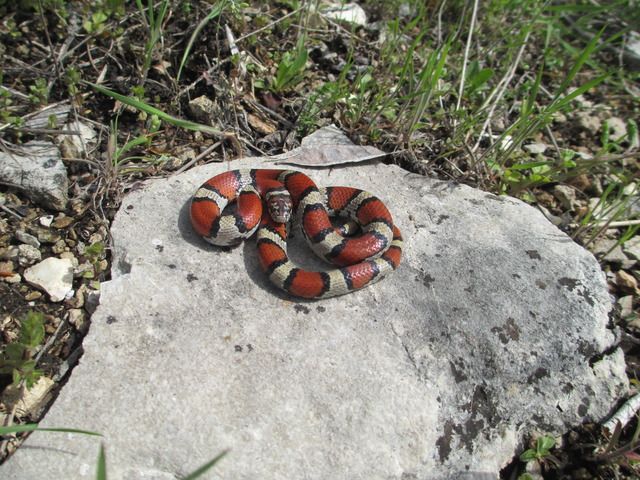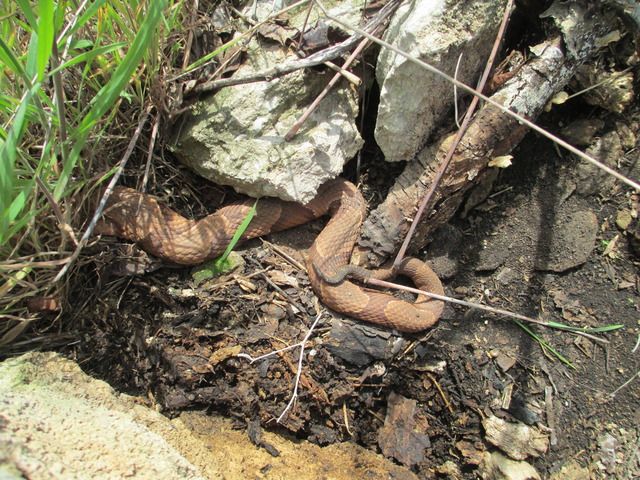 After that we headed home to check our AC on the 8 acres where we live. Have done this for about 15 years now. As usual we found more at home
URL=
http://s142.photobucket.com/user/Gary2s ... x.jpg.html
]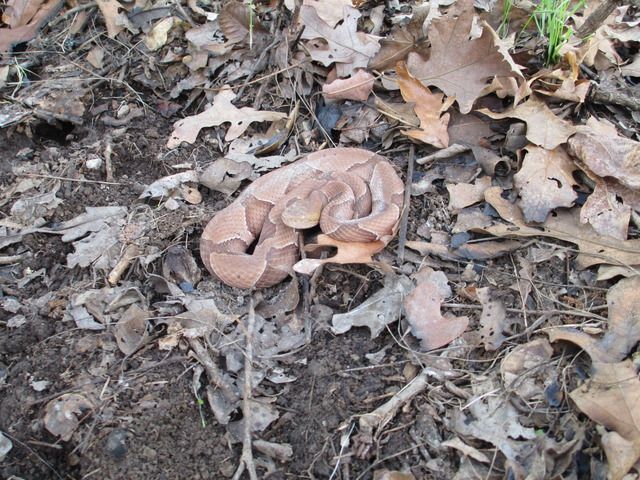 [/URL]
This one had some white paint residue from the AC
Next tin had two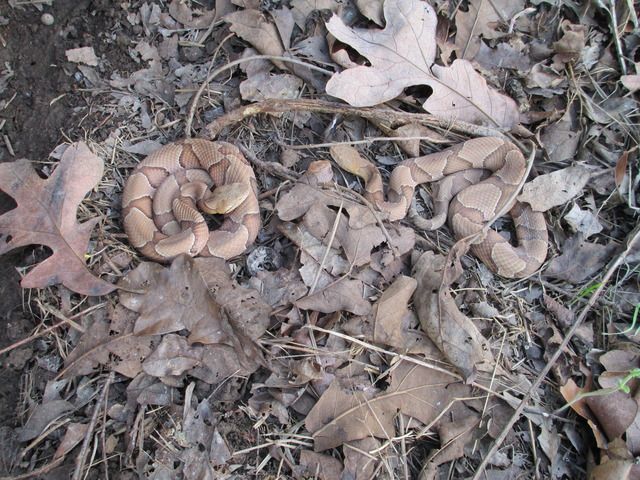 We were really excited to find three under the very next tin!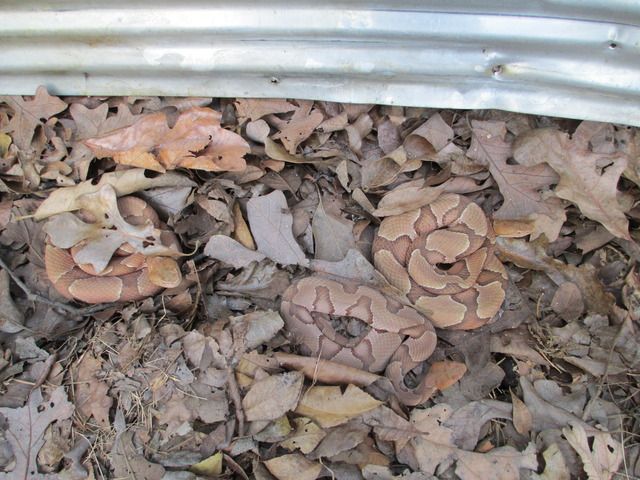 Then a nice pinkish one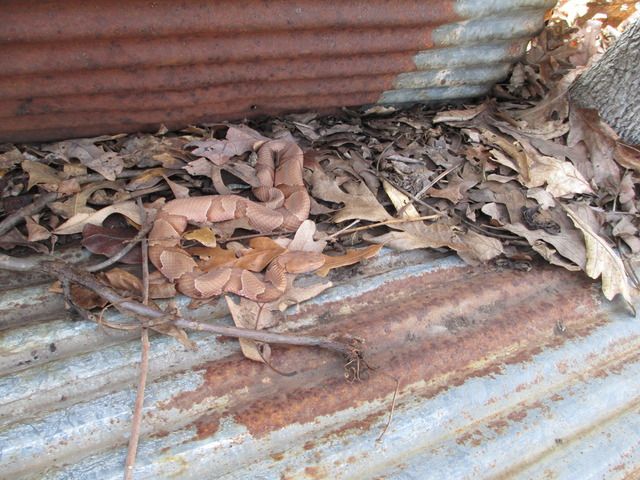 The last one was much lighter and has been seen several times over the years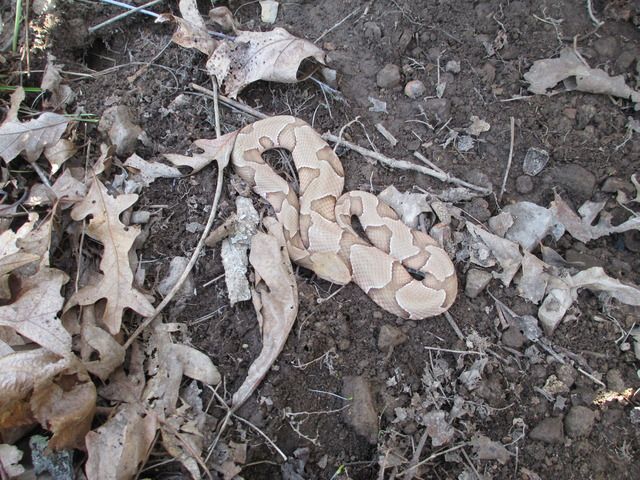 That is by far the most we have ever found on our property. 8 adult copperheads in one day!
The most we usually find is about 6 a year but some are found many times!
Also found a few salamanders. When we camp the grandkids always like looking for cave salamanders.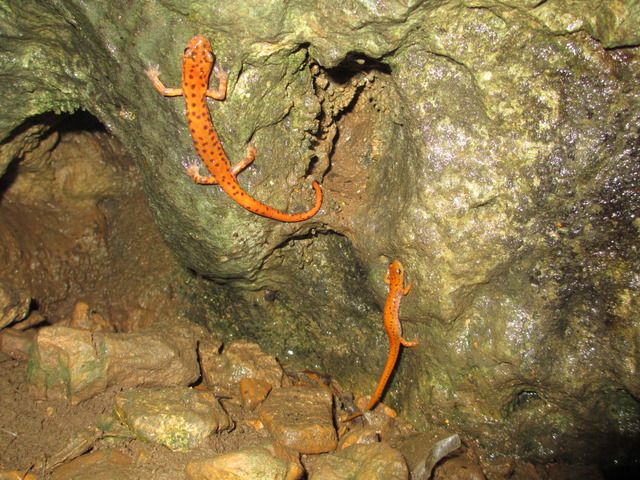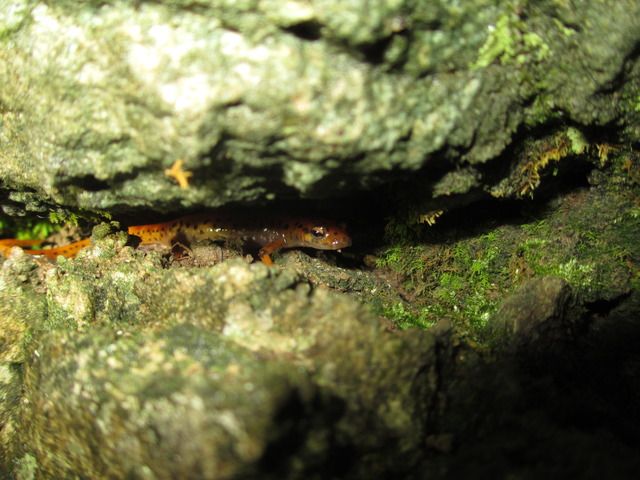 Always fun to get three in one shot!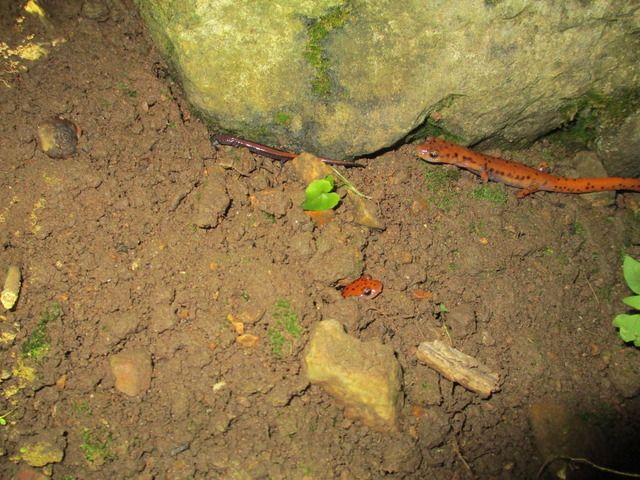 My wife found this one in a bush which I thought was a little unusual!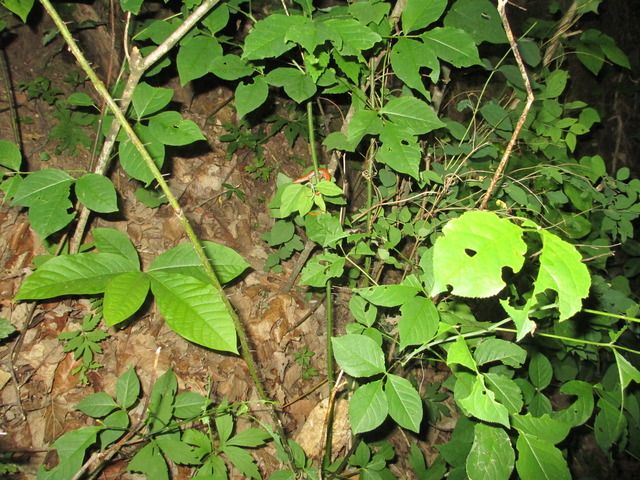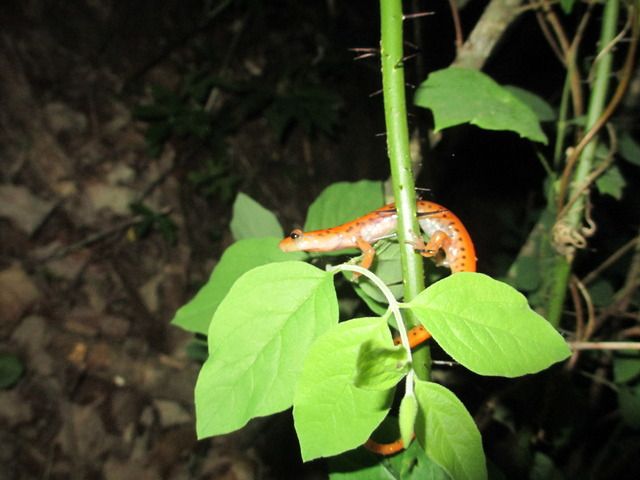 You might say I rescued this lesser siren. Found him in with some minnows on a truck from Arkansas. Kept it for a year before it died. Always ate good, mostly earthworms and very small crayfish. It measured 11 inches so maybe just old age.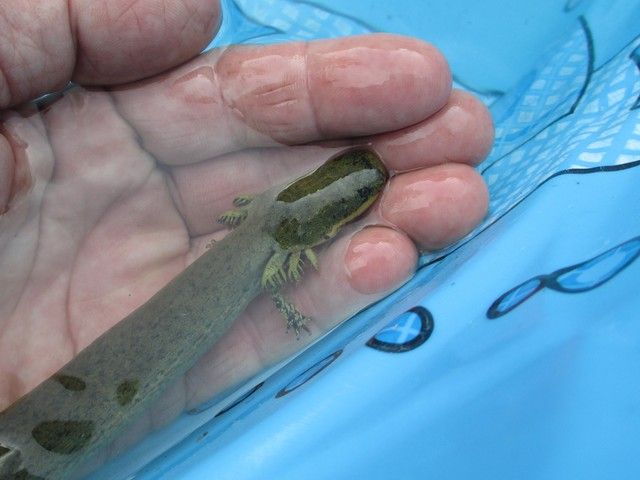 This is a spotted salamander that had evidently died under a piece of tin around our fishless pond. We see them every year, sometimes very many. It seemed to look strange with the head up and 3 weeks later it was still there! Something must have moved the rock slightly without moving the skeleton! Strange!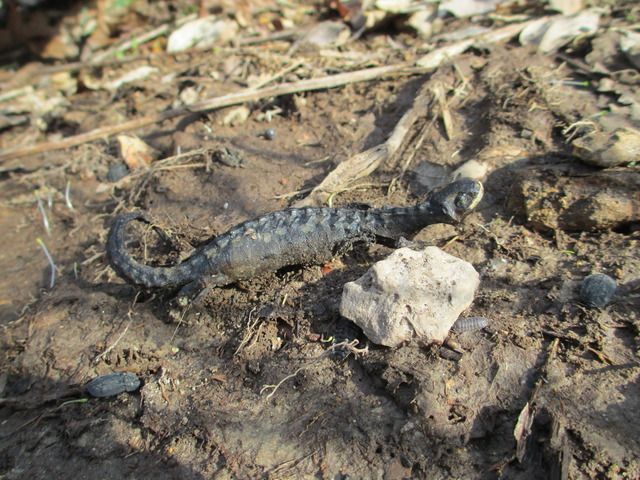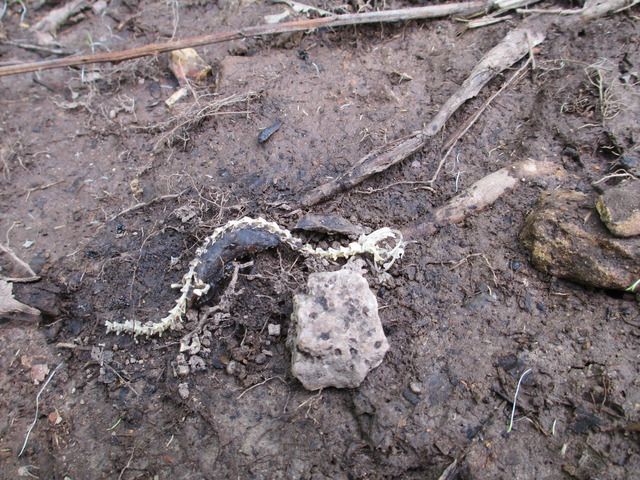 Thanks for looking!
Gary