Fall has arrived in the PNW although it feels more like winter to me of late which means one thing, RAIN!! In other words herping season for amphibians is at its prime time. Last month JP Lawrence flew up from the deep South to join me on a little herping adventure. We started in the Columbia Gorge since he flew into Portland and then drove down to California to check out Jedediah Smith State Park since last time I was at the Redwoods it was closed. Prior to our trip, we checked the laws regarding herping in California to ensure we followed them correctly. All herpetofauna found on this trip were visual encounters.
At the Columbia Gorge the water was exceptionally low and even the rocks were dry in areas just a month ago were under water. We had worn our waders ready to cross the pools following the log jam but pools that were previously up to my chest were only at my waist. We didn't have a lot of success in finding many herps but we did get stopped by a few people asked why we were wearing headlamps and peering into the crevices in the rock walls towering above us. One person asked if we were looking for monsters. When we found our first Dicamp we pointed it out to them and got a "holy crap!" from one guy who couldn't believe that salamanders got that large. A group of photographers who had come to take early morning photographs of the Oneonta Lower Falls stopped to start a photo shoot of one of the Dicamps and a Red-legged we found.
Columbia Gorge count
3 Dicamptodon tenebrosus
1 Taricha granulosa
1 Rana aurora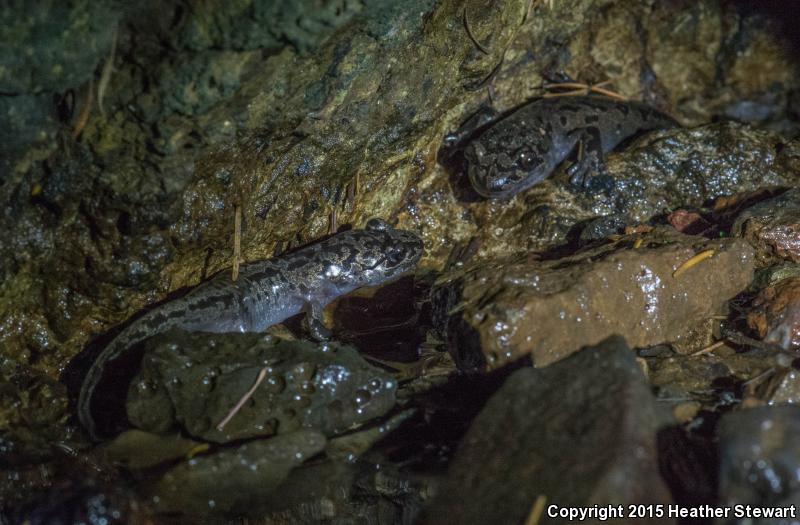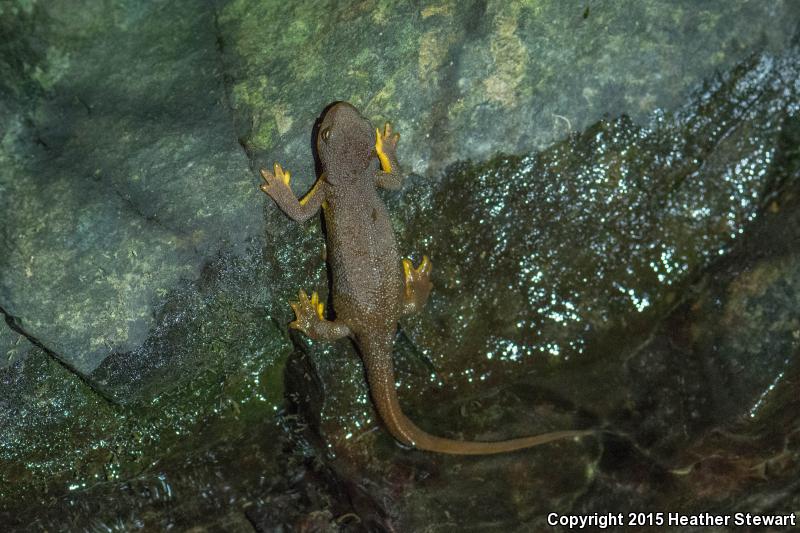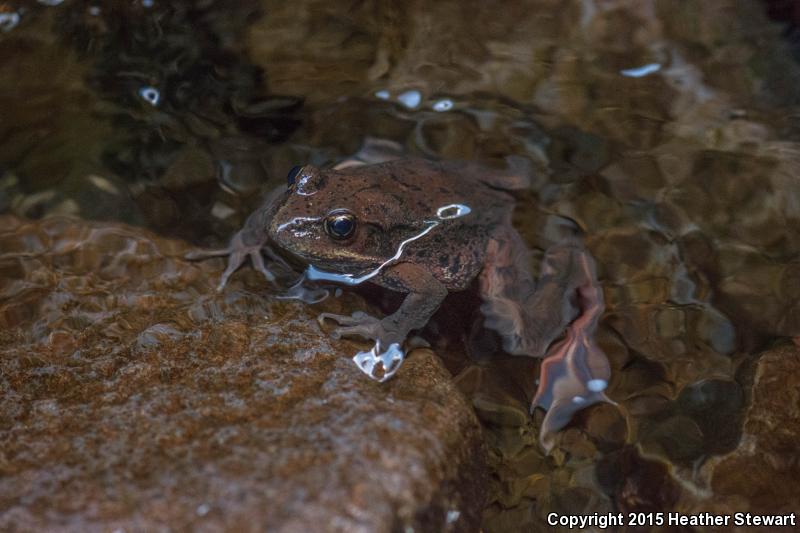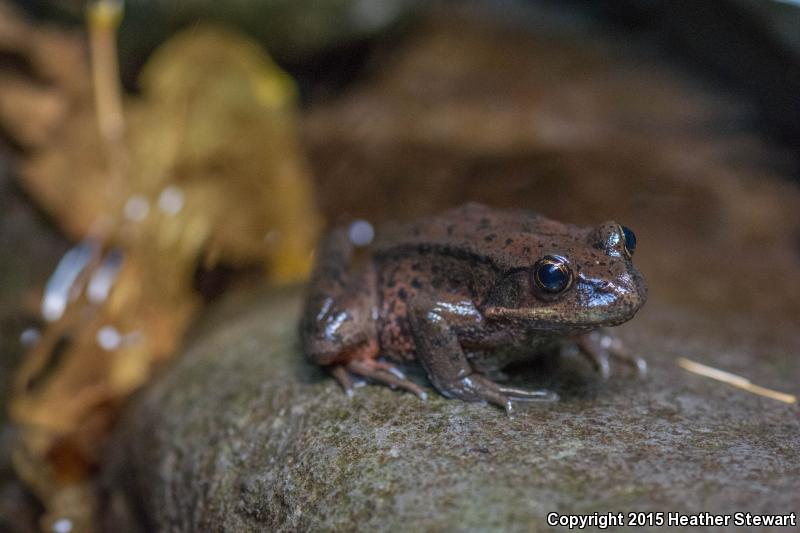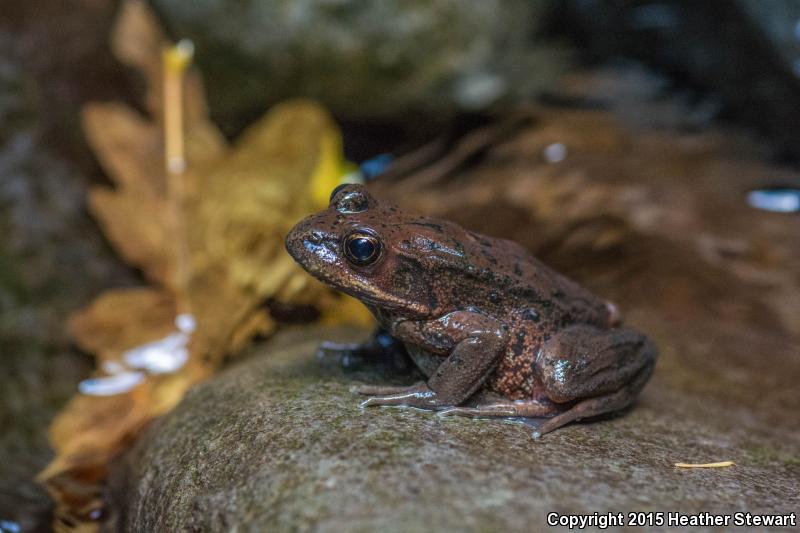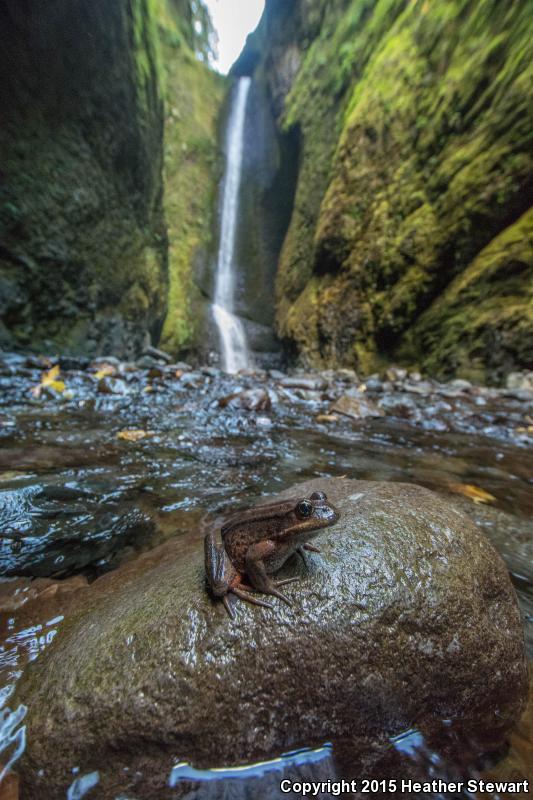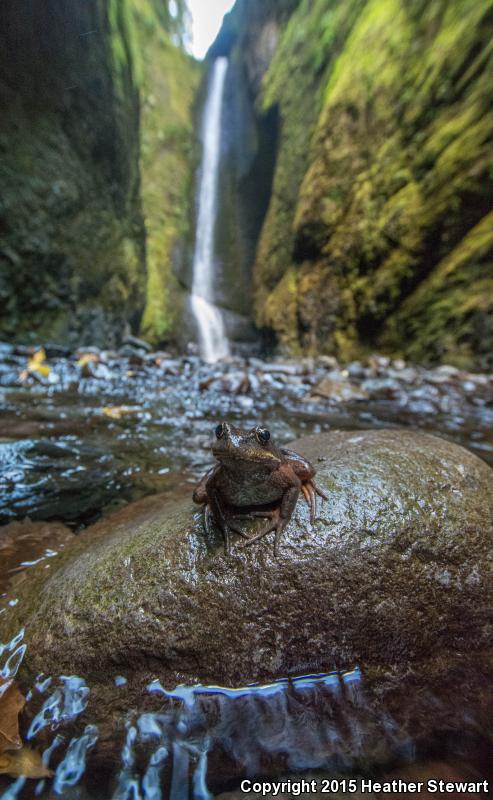 We ended up finding tons of larval Dicamps at Jedediah Smith State Park but I haven't figured out a good way to photograph those guys at night, in the water, without disturbing them so I don't have any photos of those guys. I also didn't photograph every Tailed frog or Del Norte because there were too many but I did include an array of photographs. We also stumbled upon a bear while herping but I don't have a photograph of him either.
Redwood National and State Parks count
3 Aneides ferreus
23 Ascaphus truei
7 Rana boylii
1 Rhyacotriton variegatus
17 Dicamptodon tenebrosus
59 Plethodon elongatus
8 Ensatina eschscholtzii
2 Rana aurora
1 Anaxyrus boreas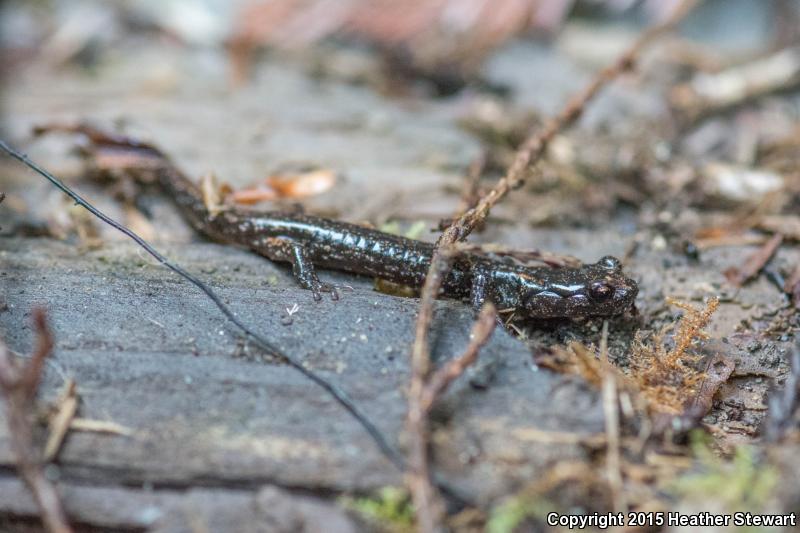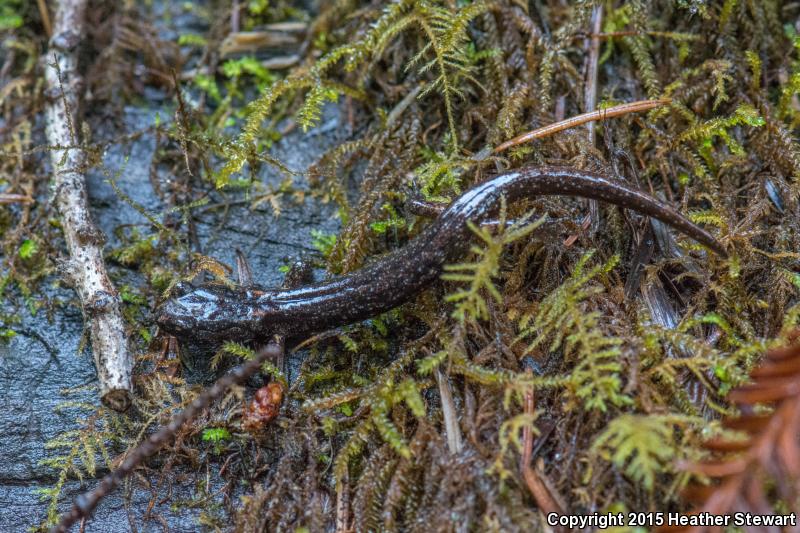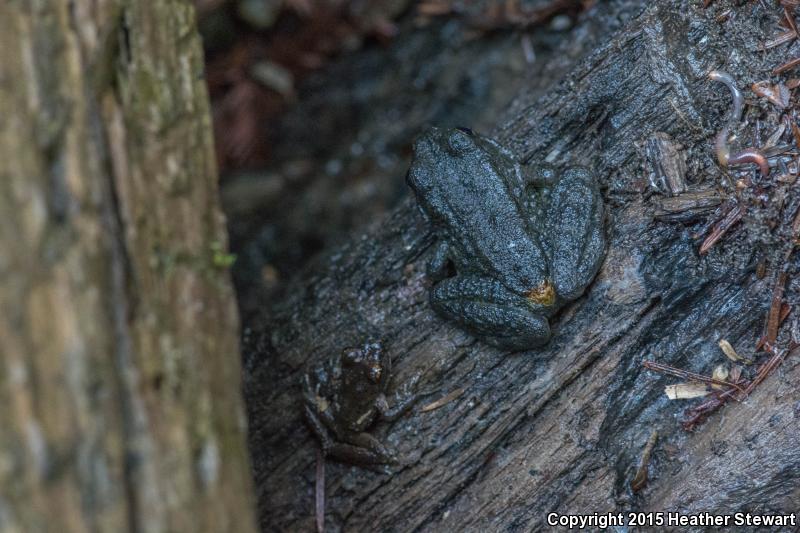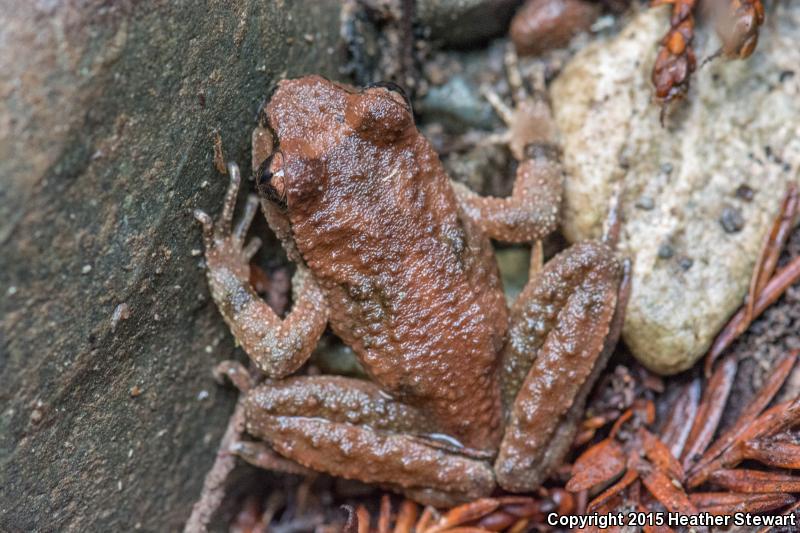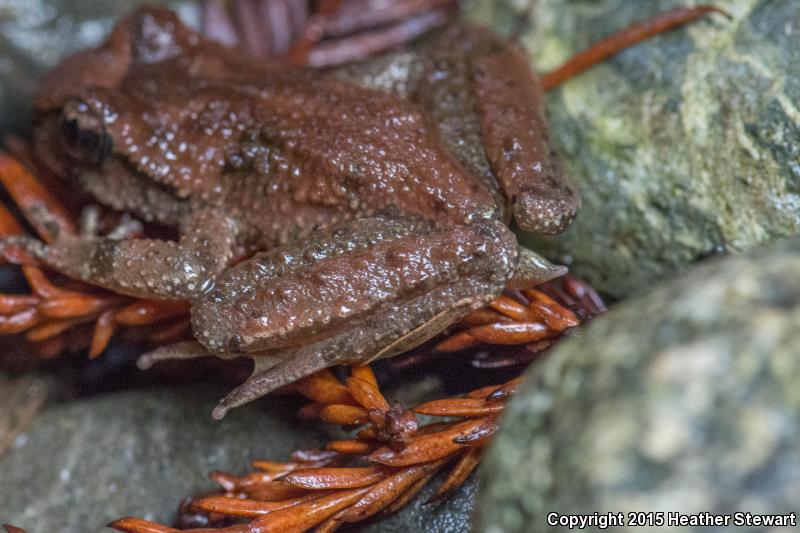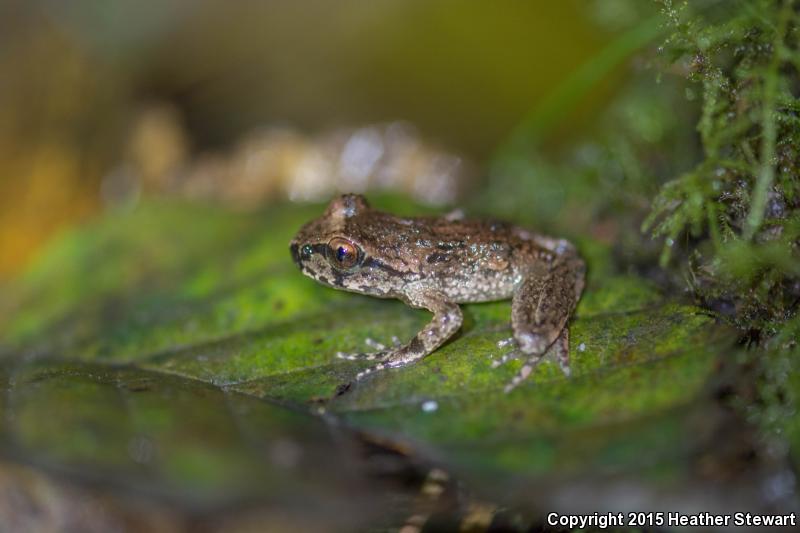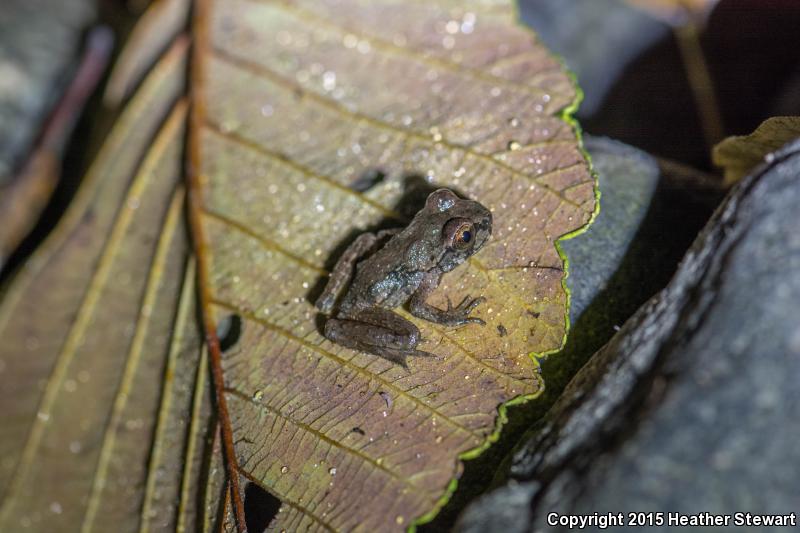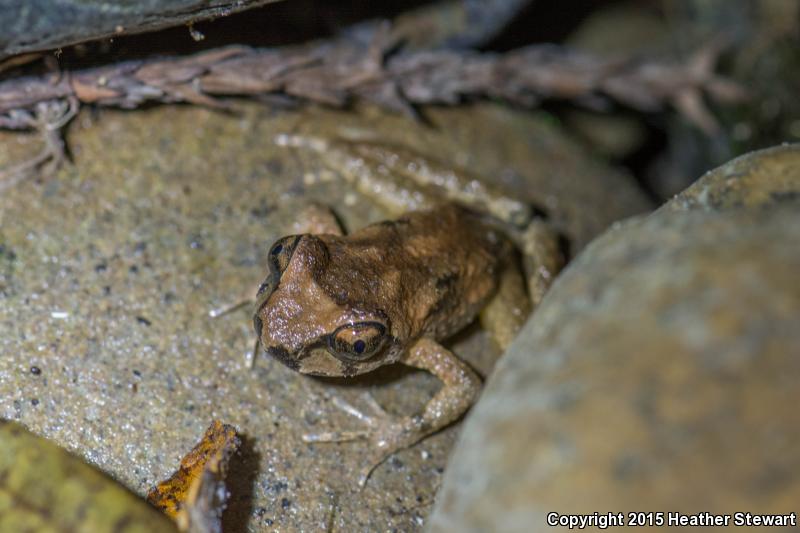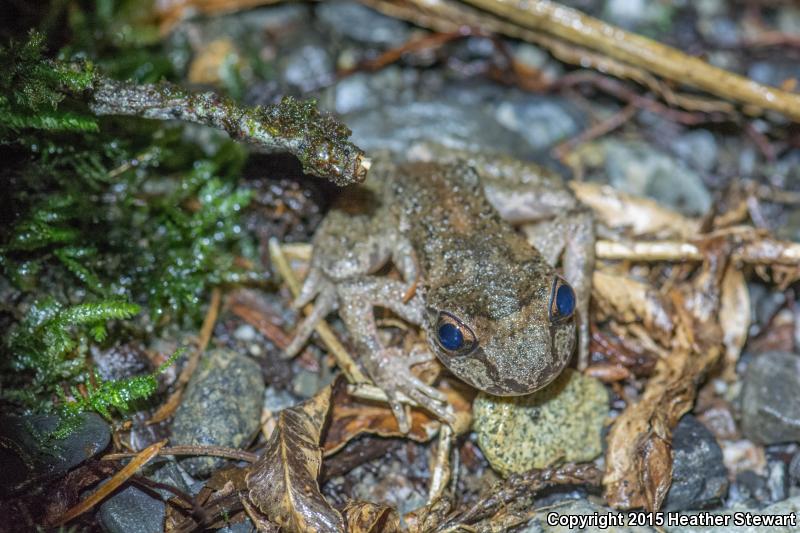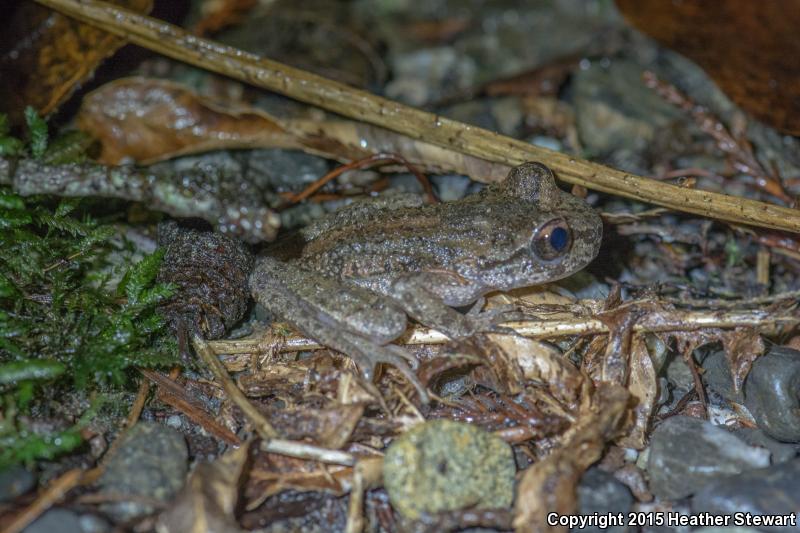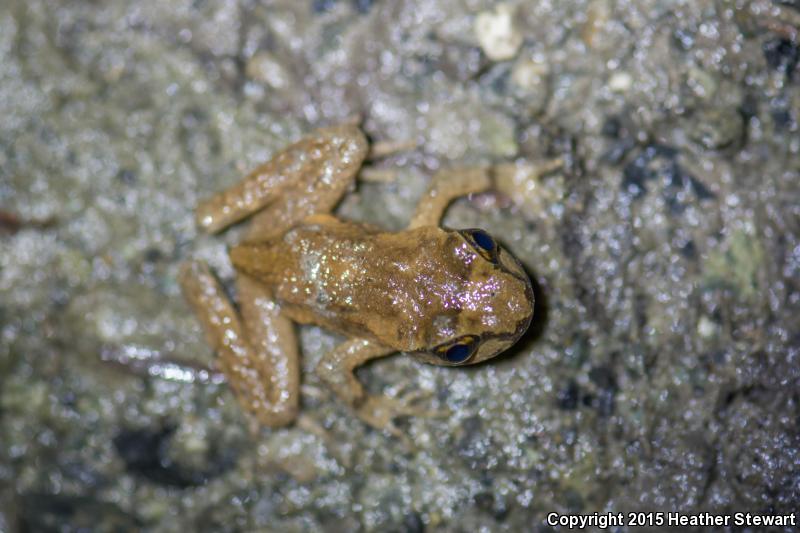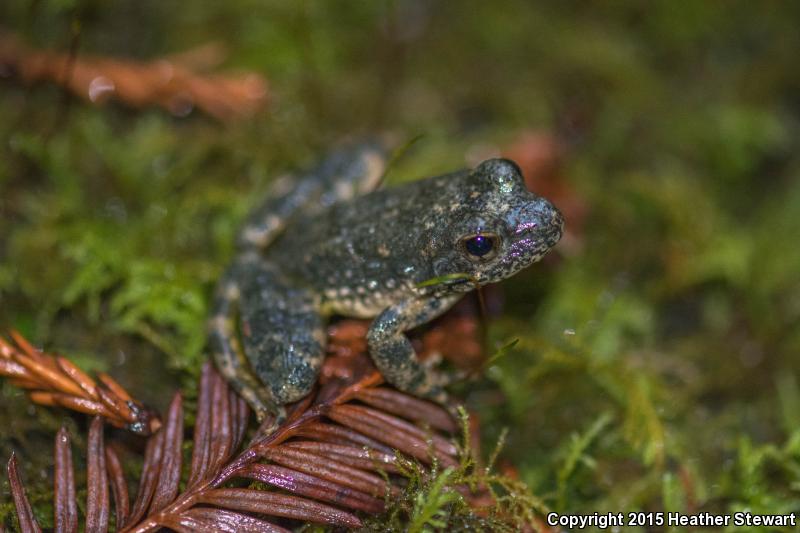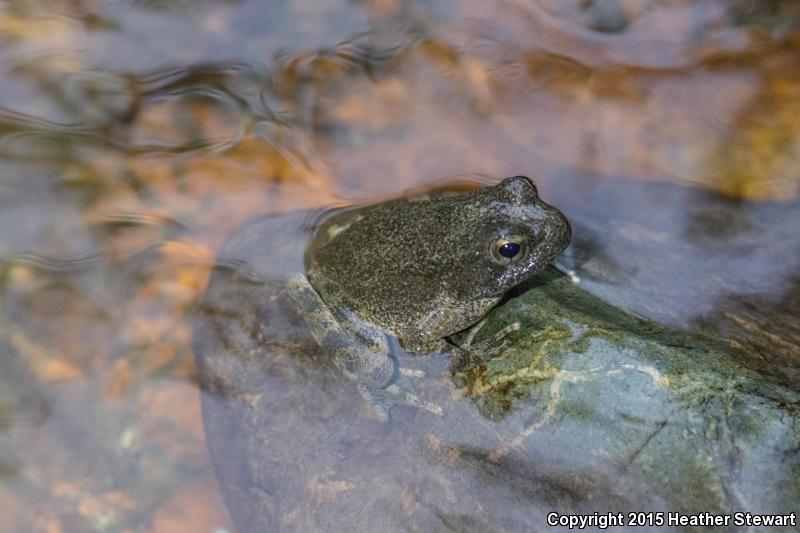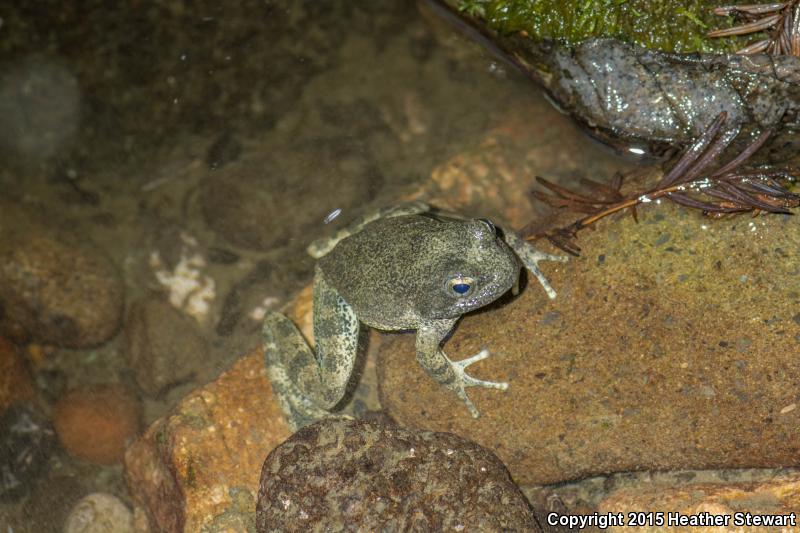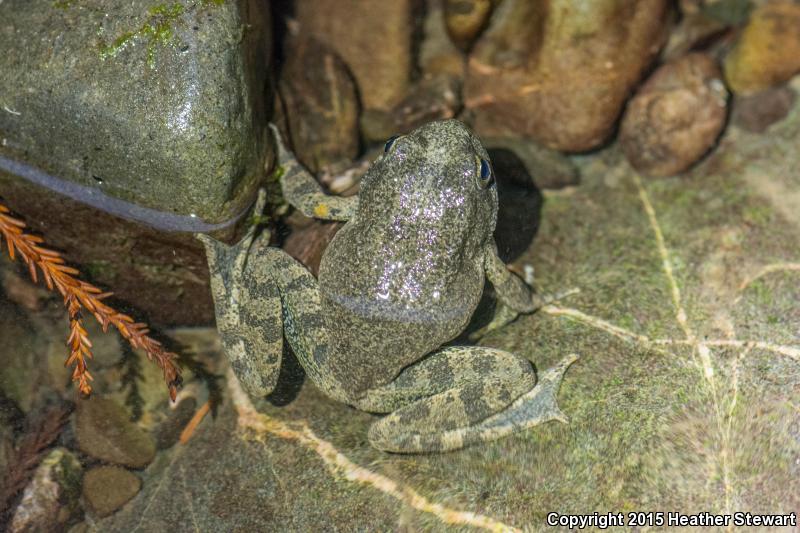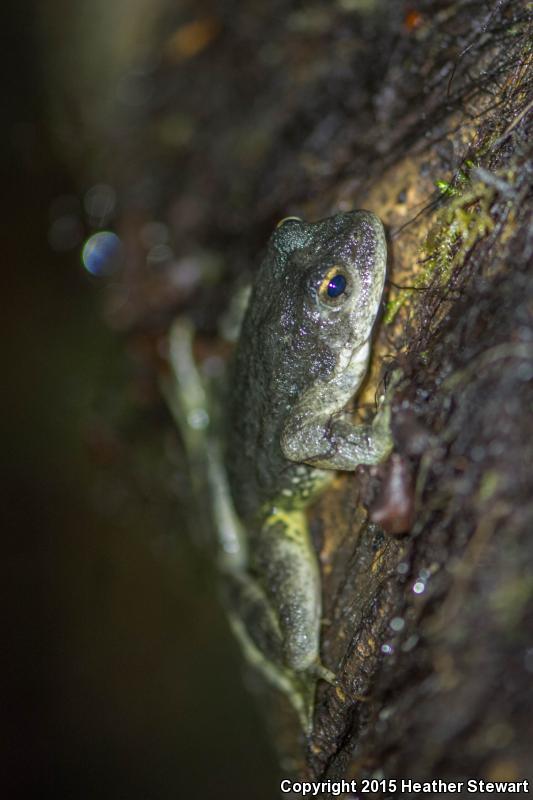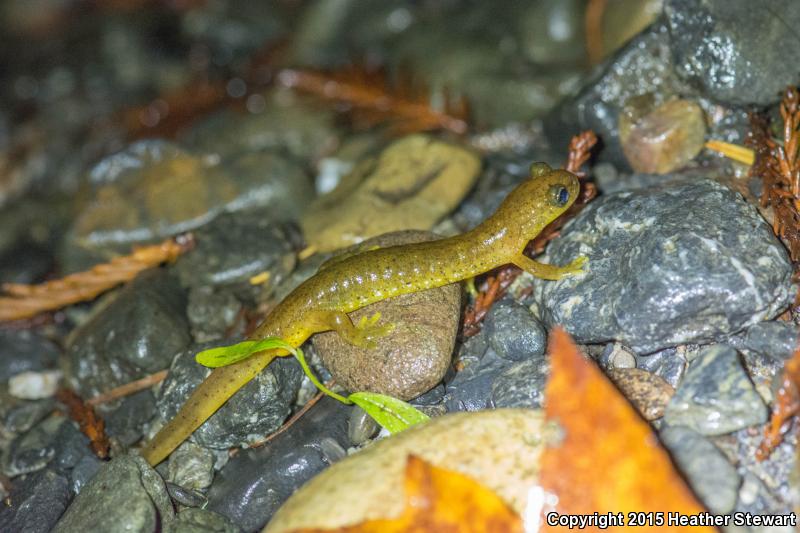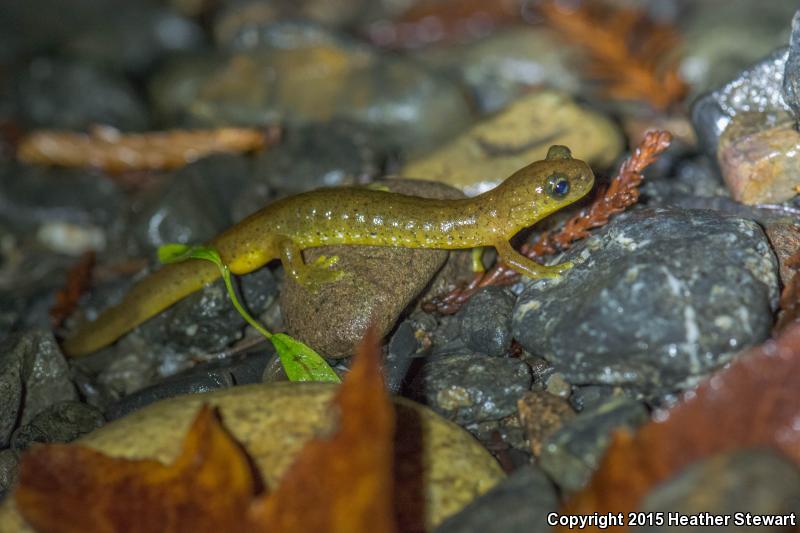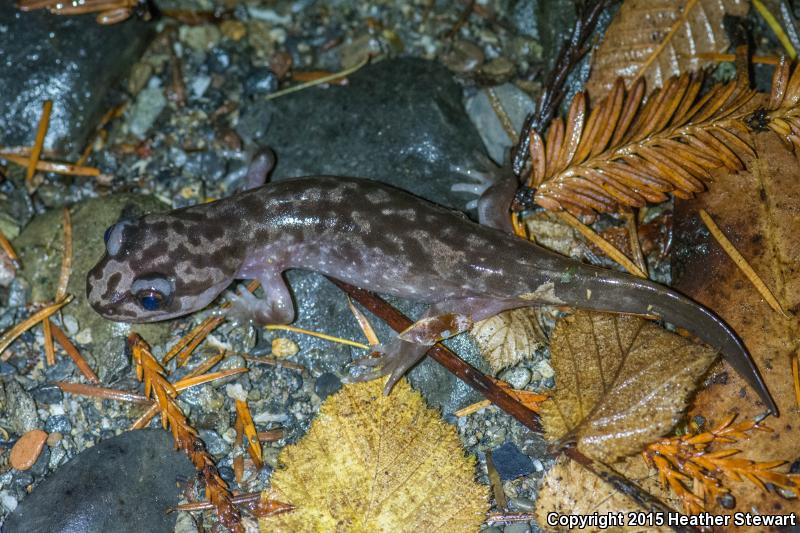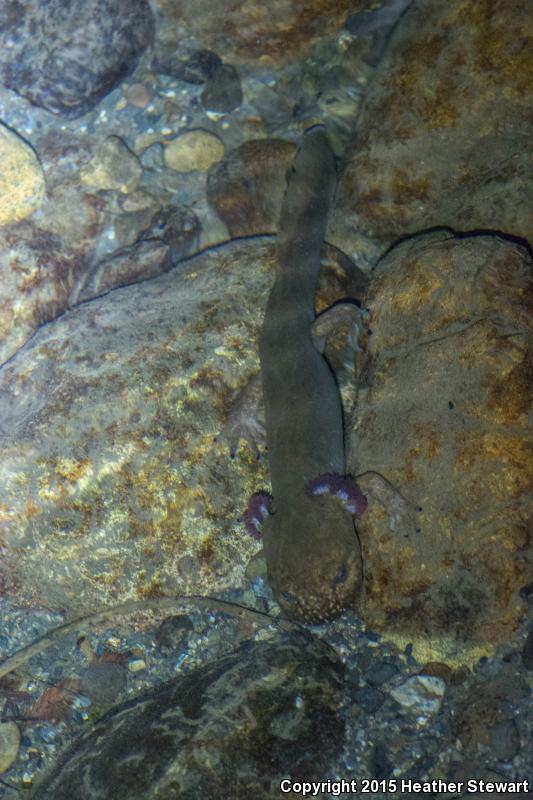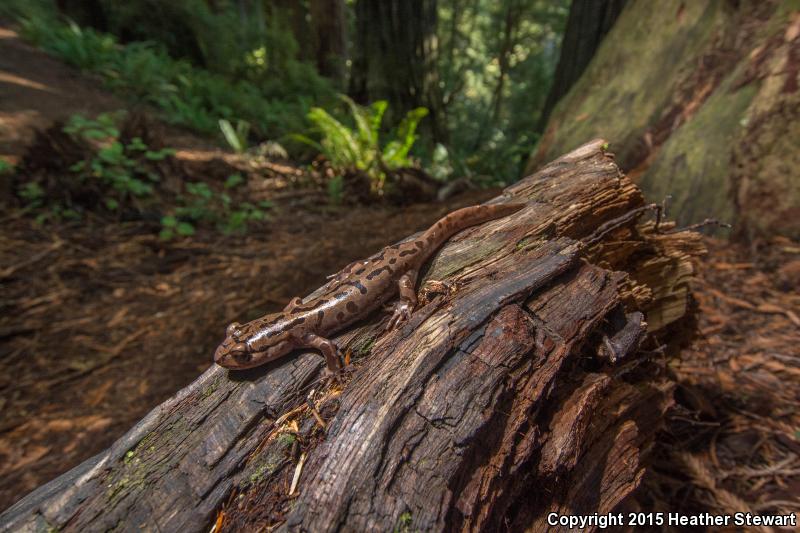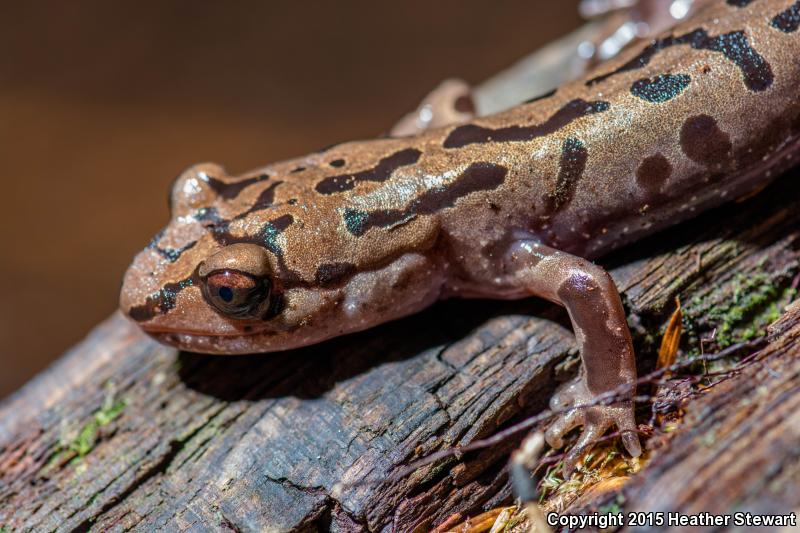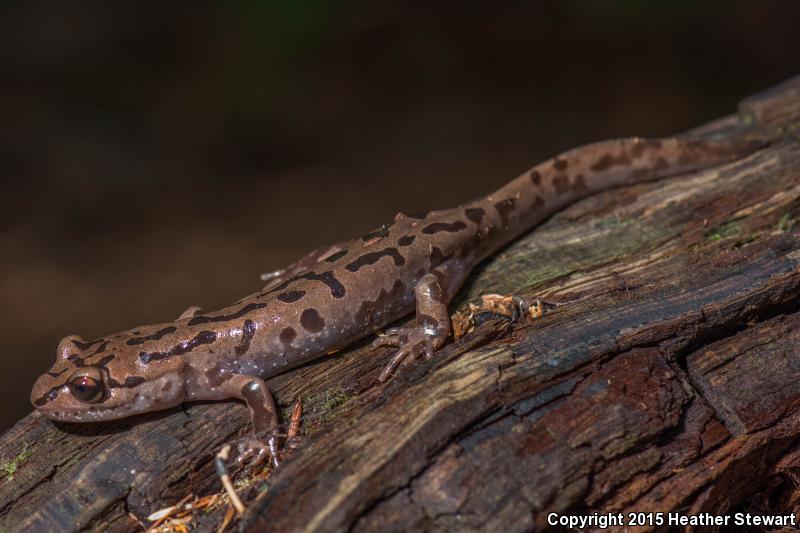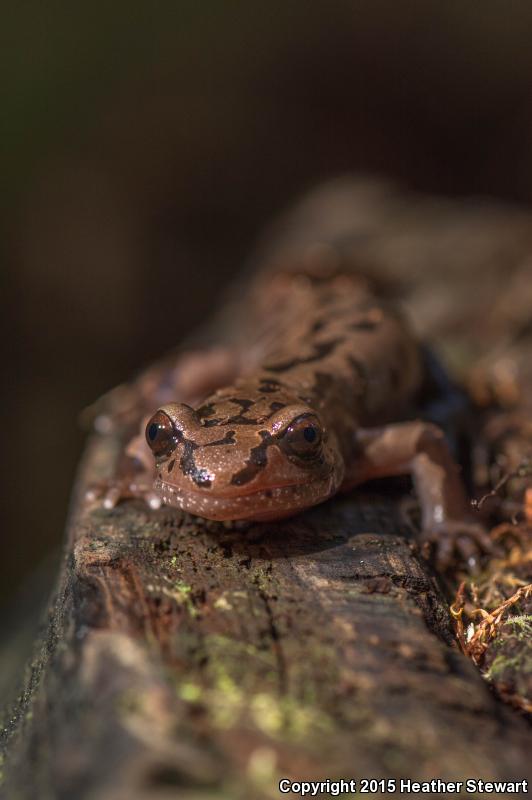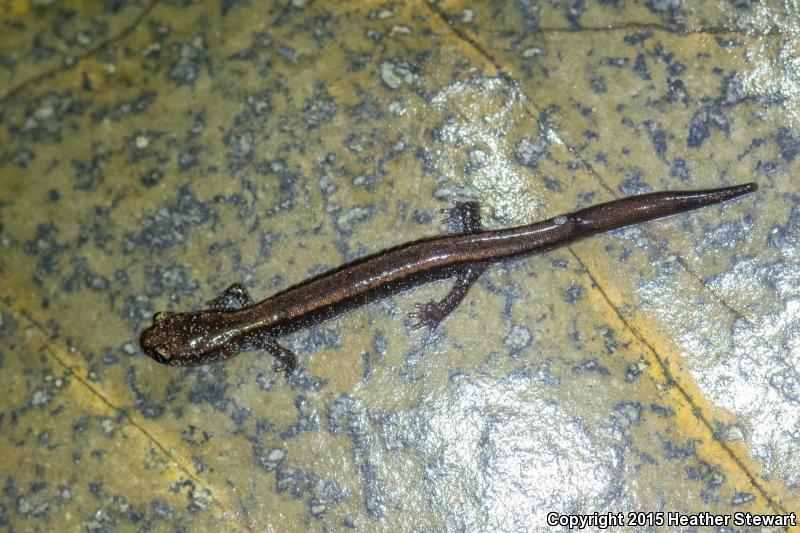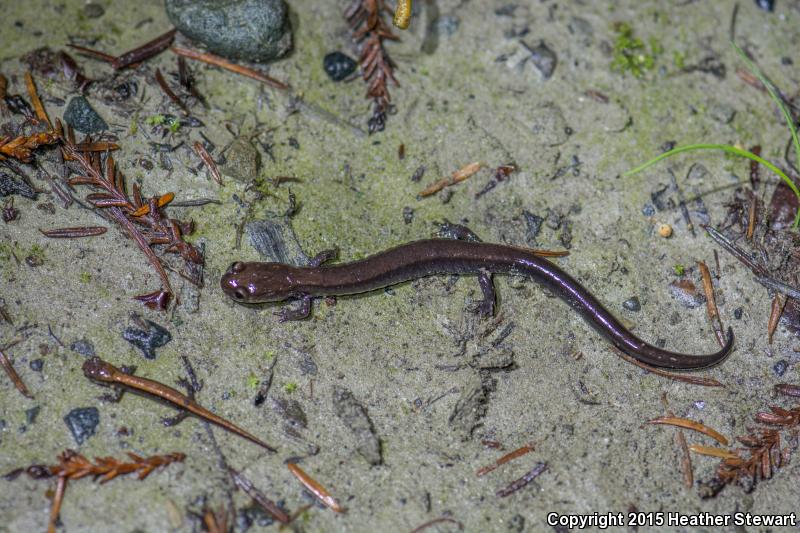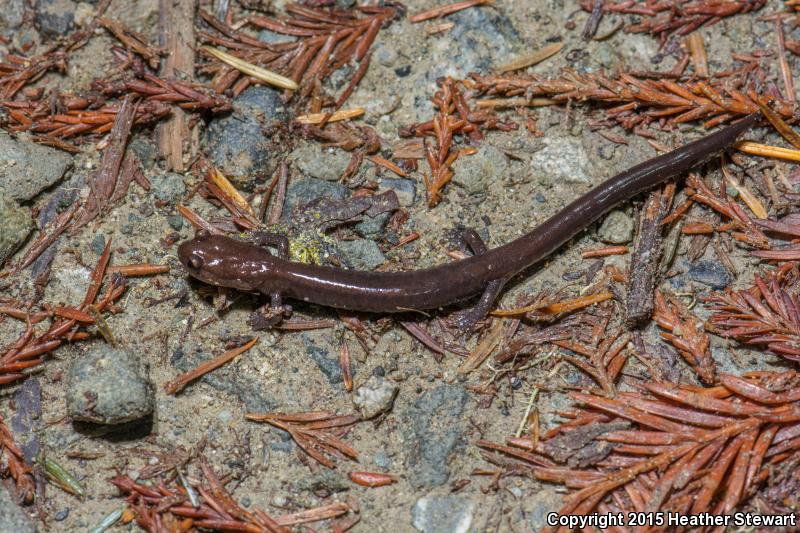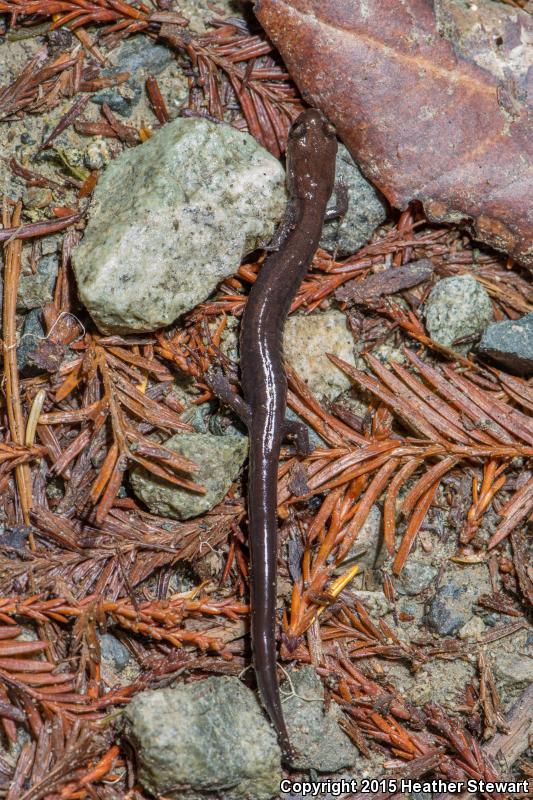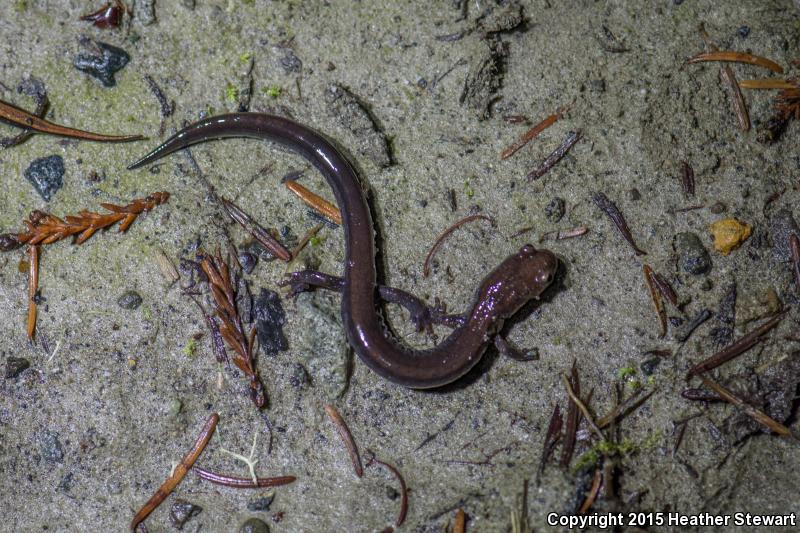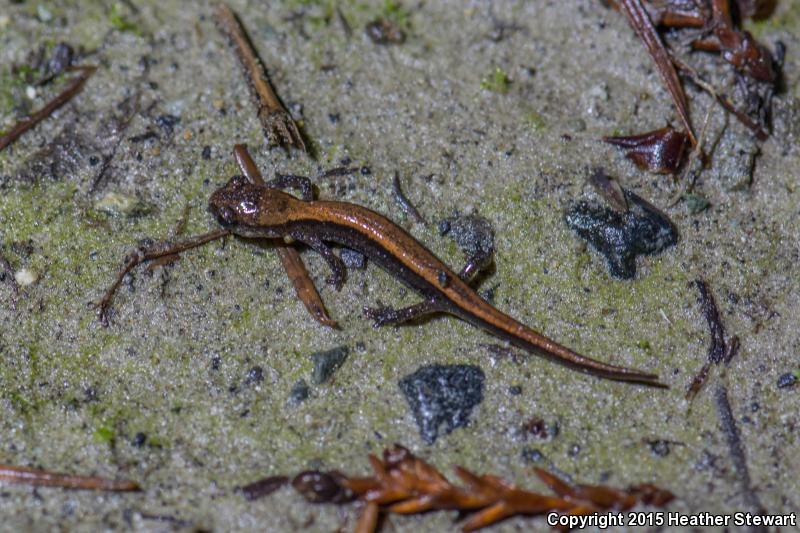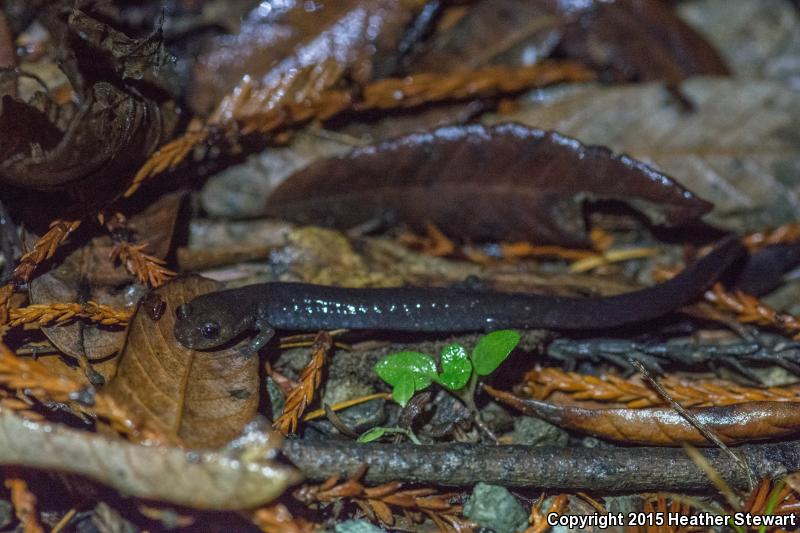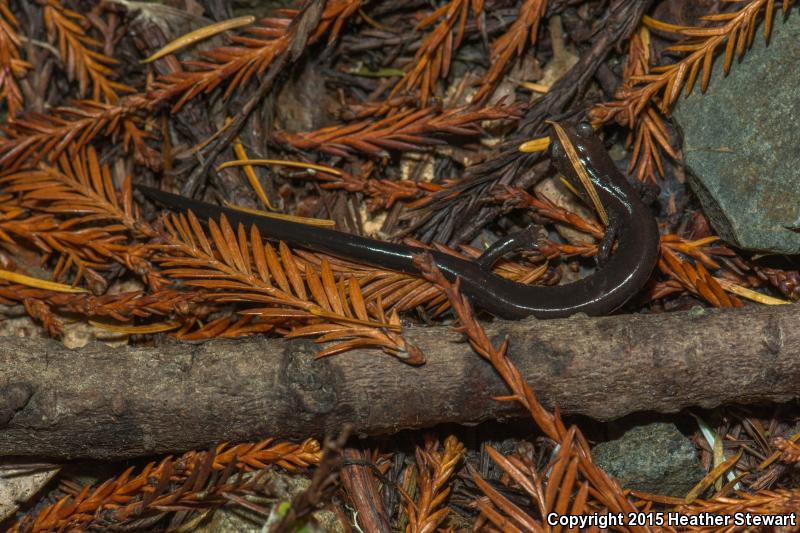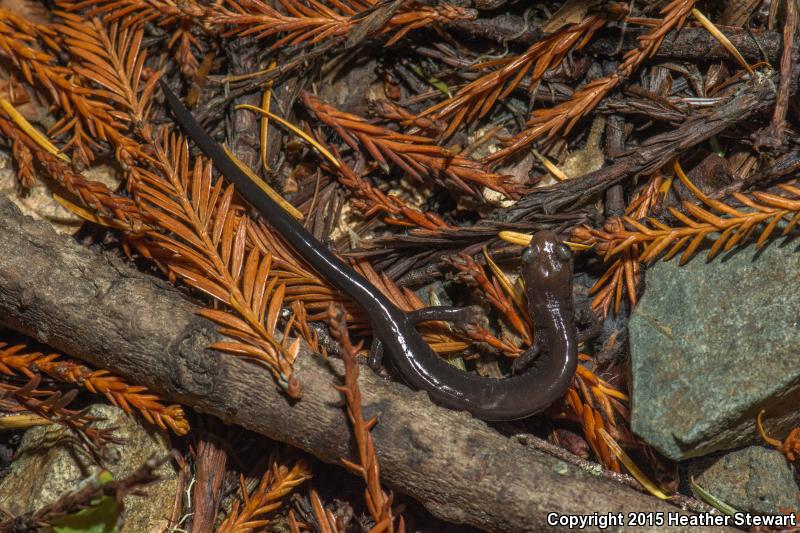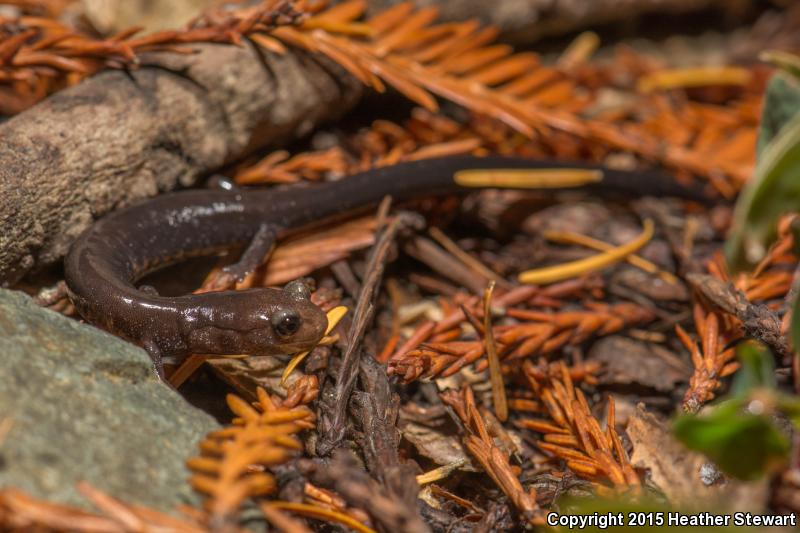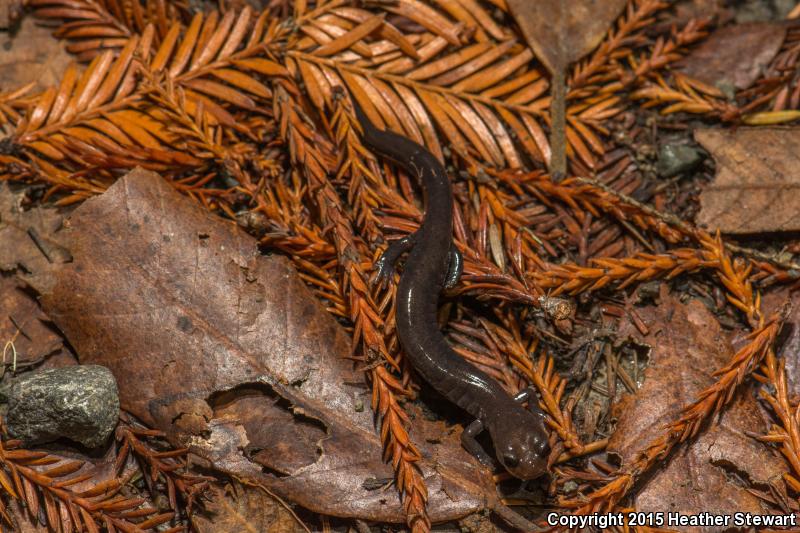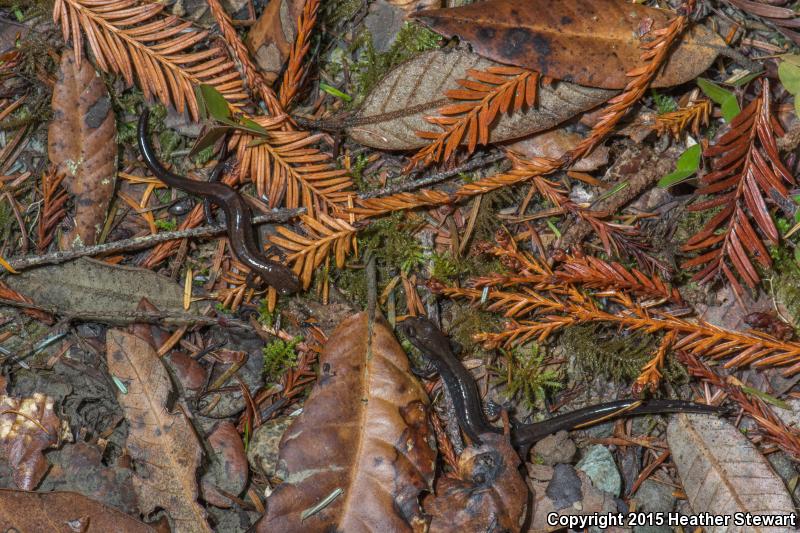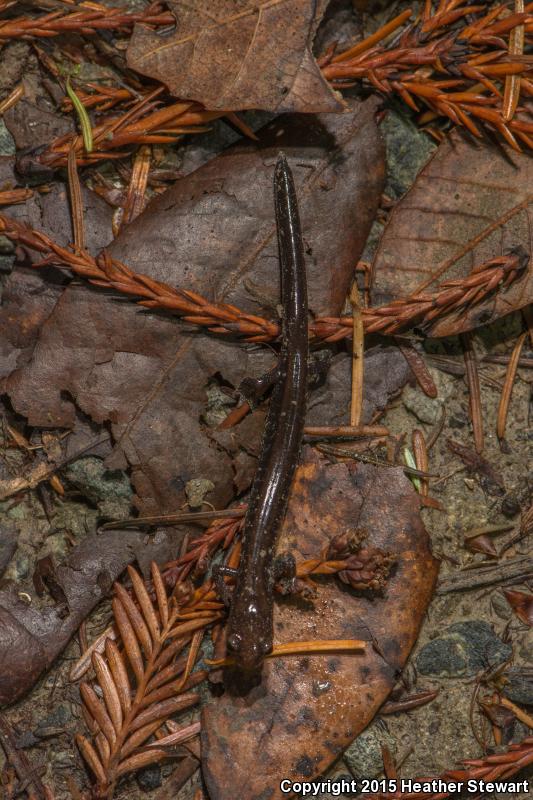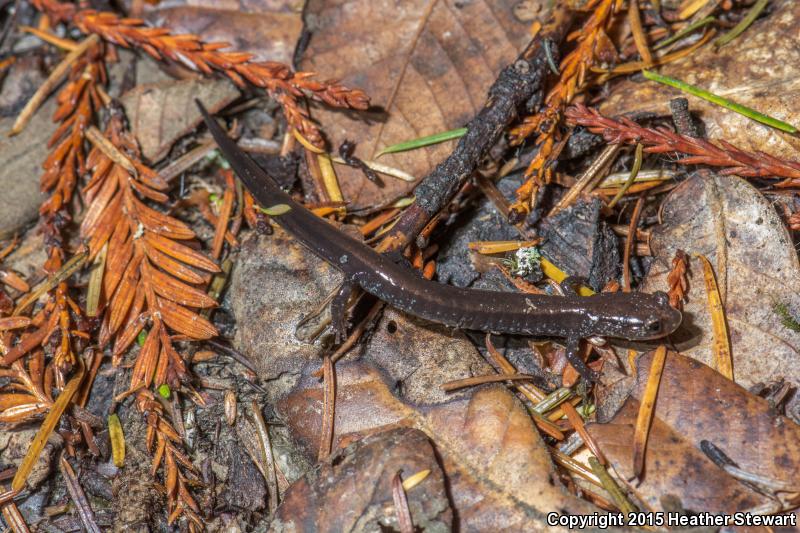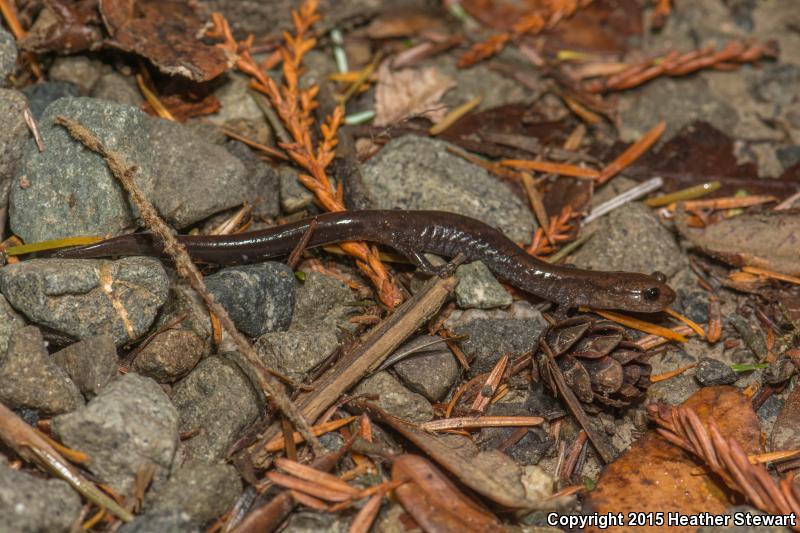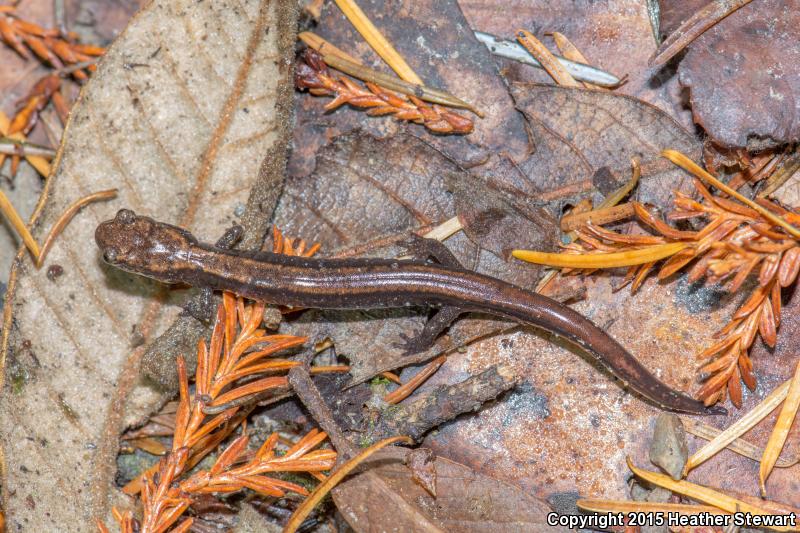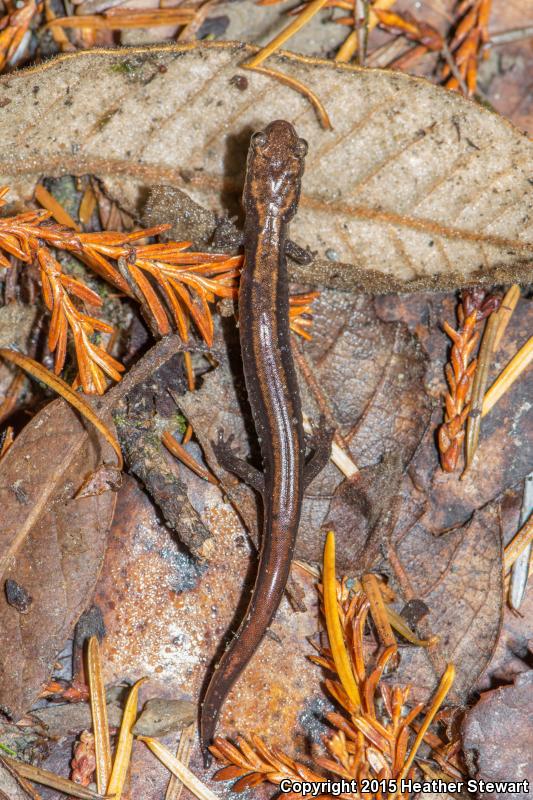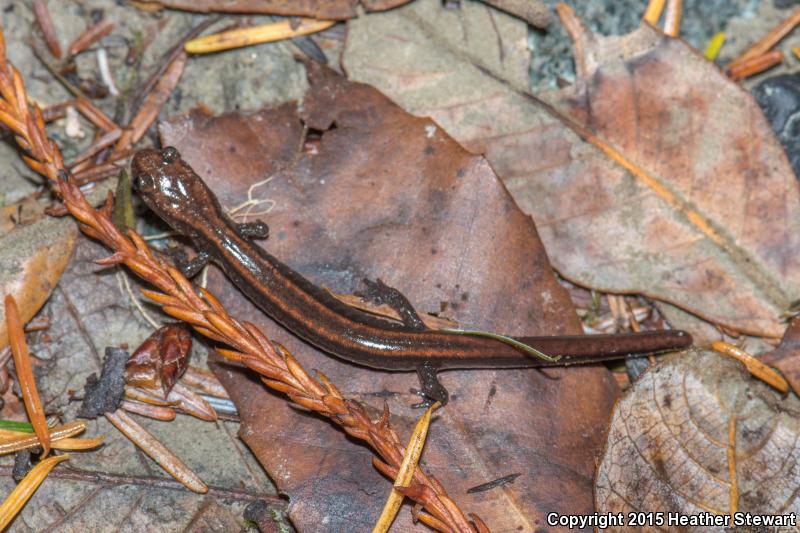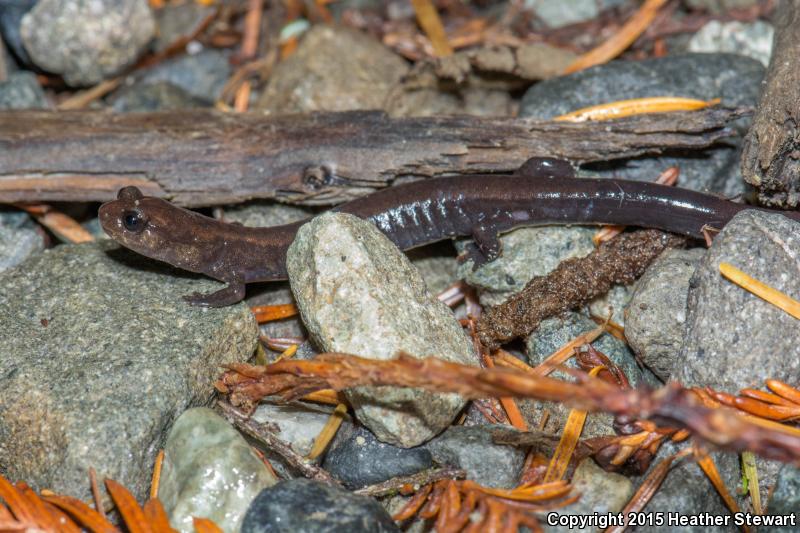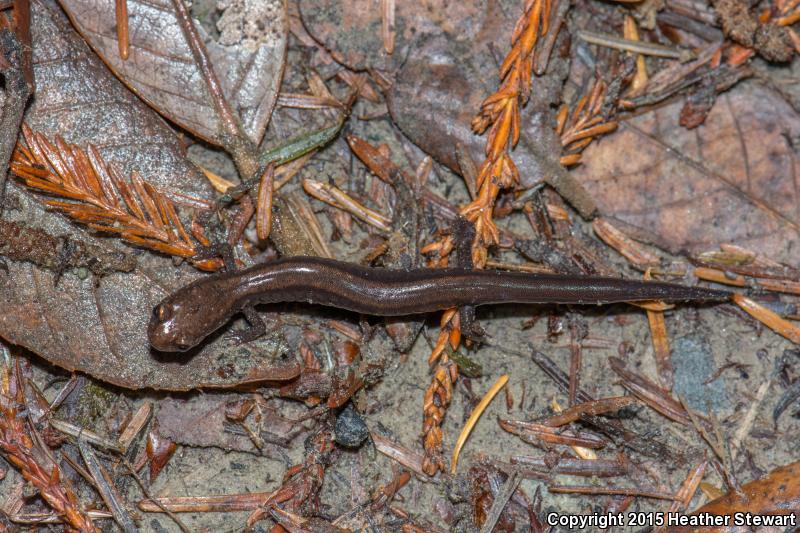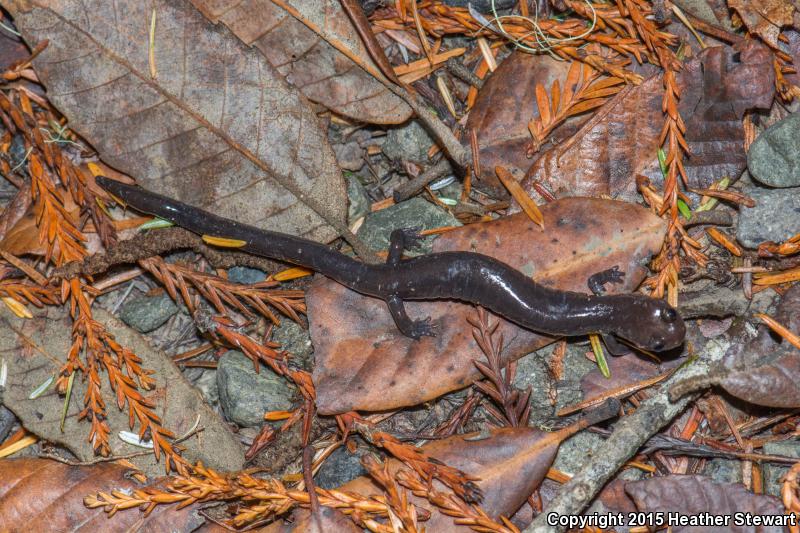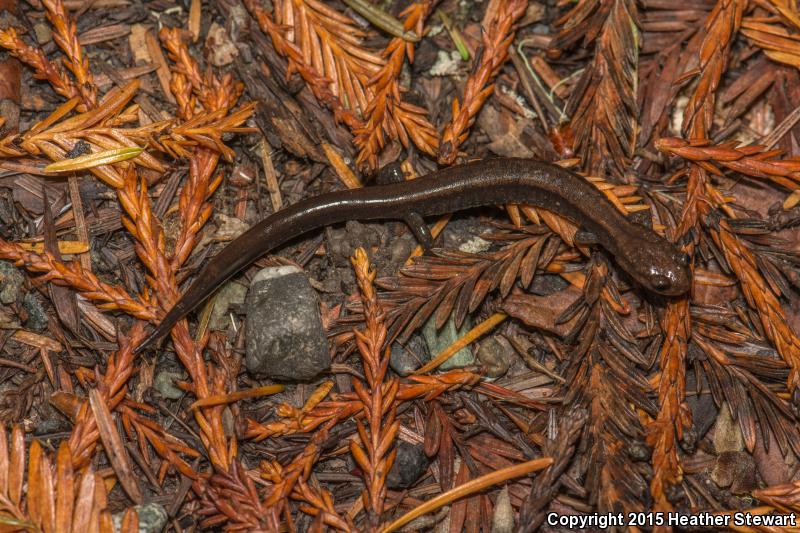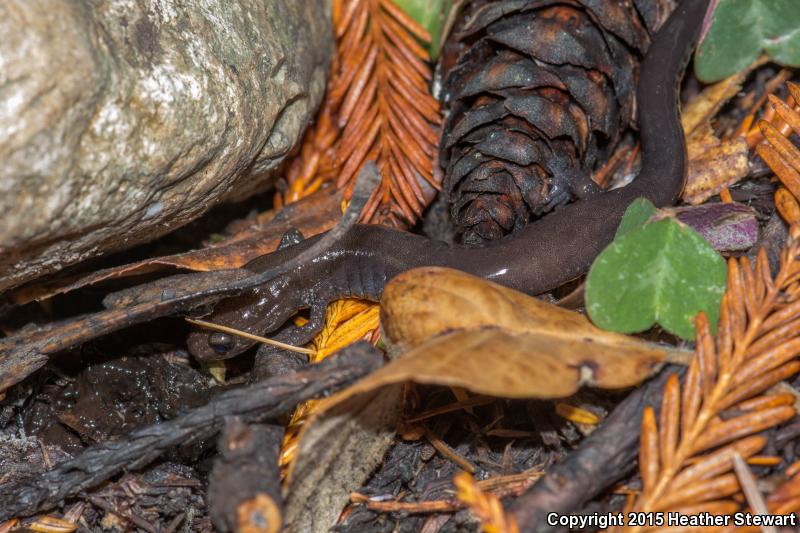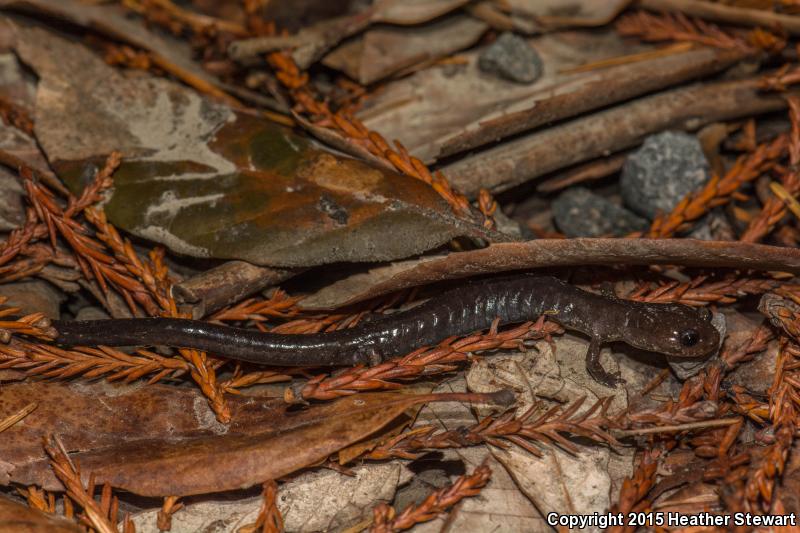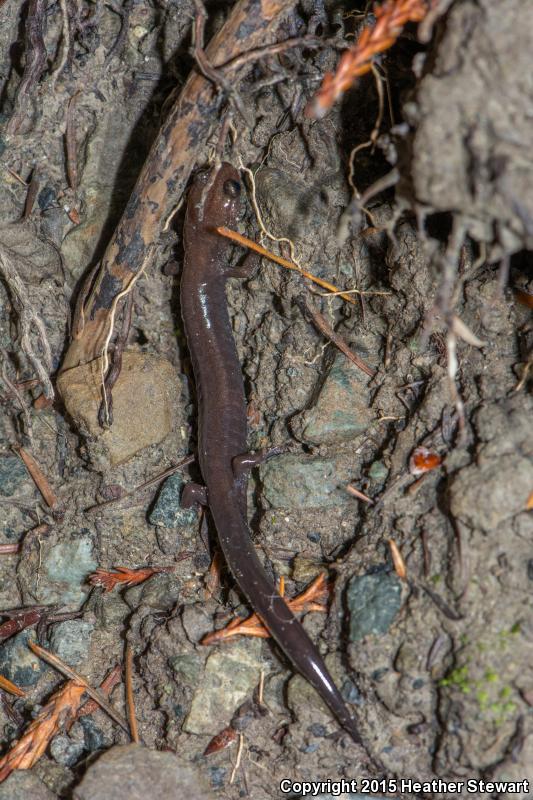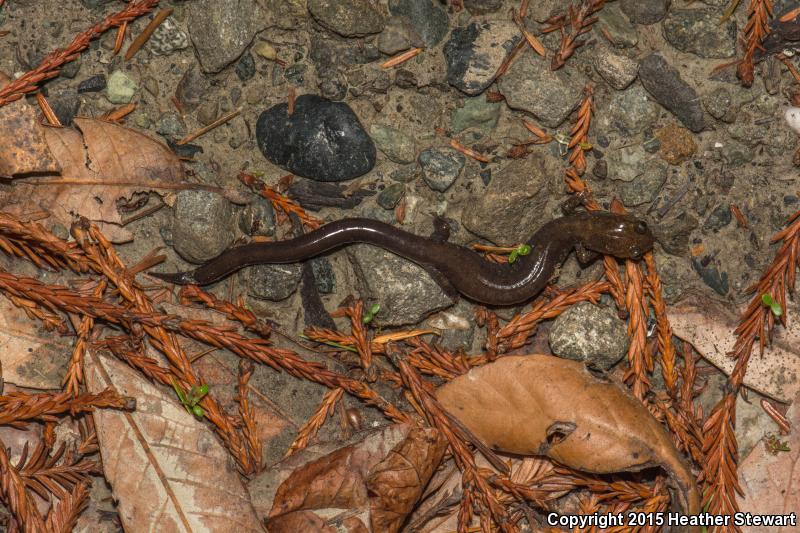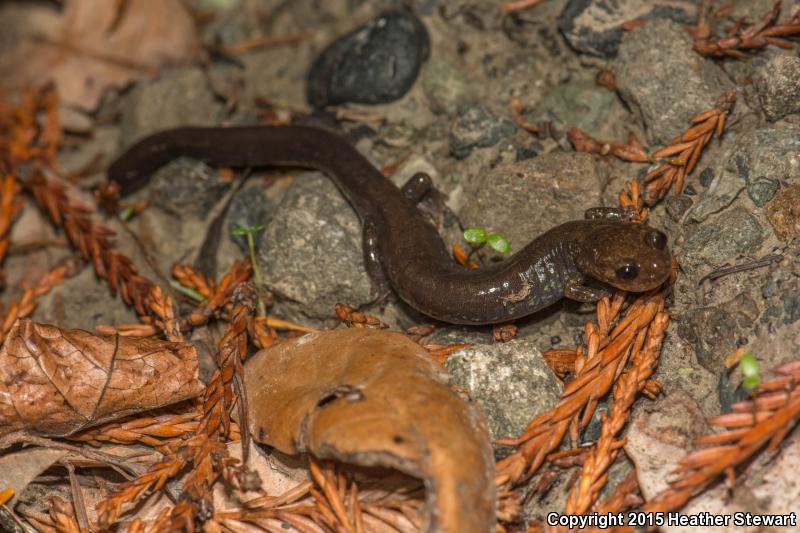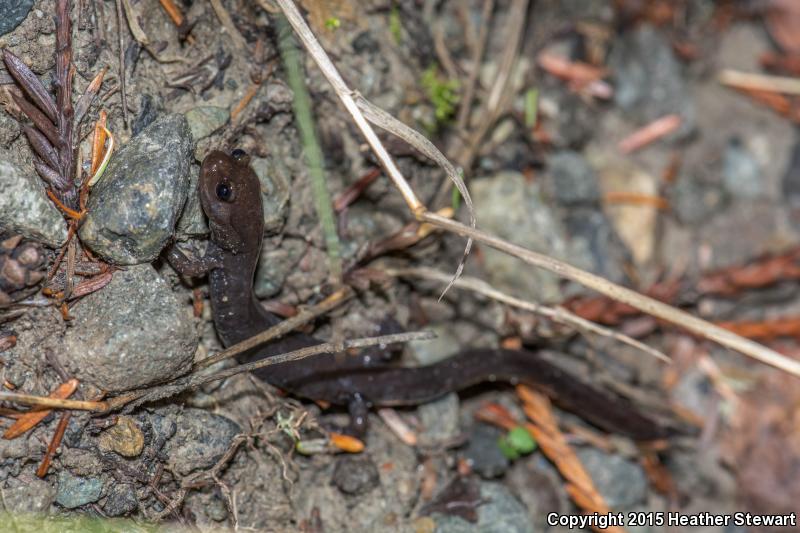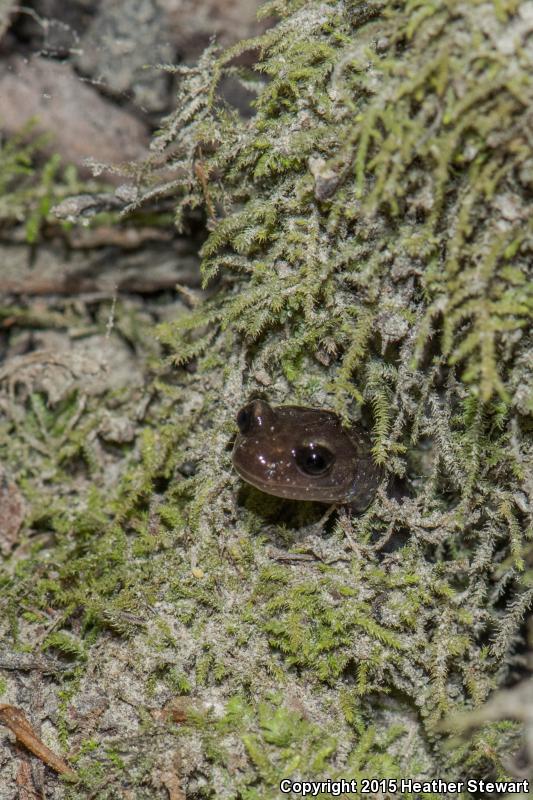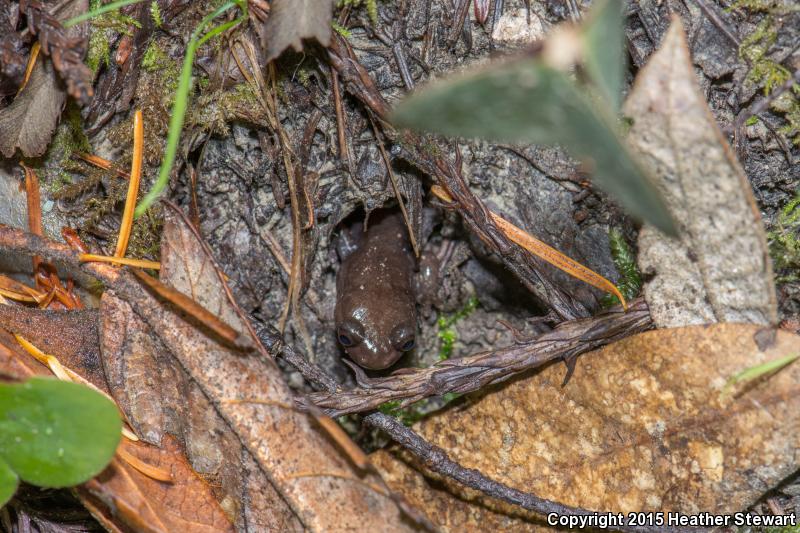 My two favorite photos. Salamanders checking out who's at the door.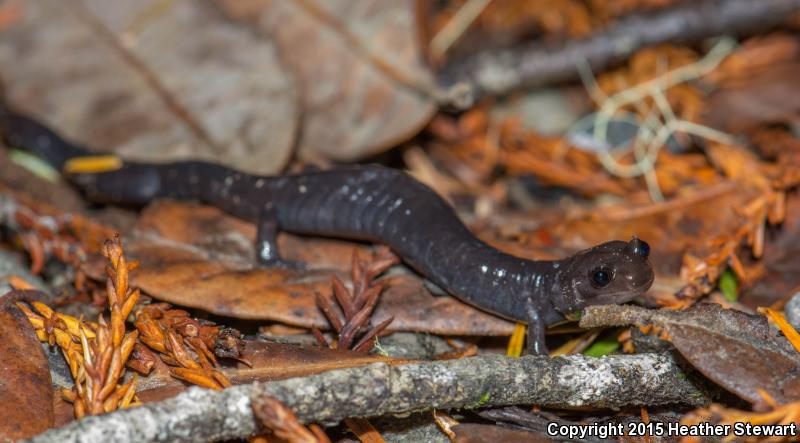 Another favorite
Whenever people say they don't like salamanders I'm going to have to pull out this photo because who couldn't fall in love with this face??