Well, I don't really feel like writing a whole lot and due to the protected status of most of the things I'm about to post, I think I'll keep the details at a minimum. Basically, I was only at home for 2 weeks this summer, and I only went herping four times. So get ready to have your mind blown. Also, forgive the slight yellowish tint to some of the pictures. For some reason the color of things on my computer is shifted blue, so when I edit photos I correct that for my computer and when seen elsewhere the pictures don't have quite the same color.
Trip 1: Down at the Sabal Palm Sanctuary, I was looking for
Drymobius
, but there were none to be found. Instead, though, Dad saved the day by spotting my lifer Mexican Treefrog:
Smilisca baudinii
(Mexican Treefrog), Cameron County, TX, in situ: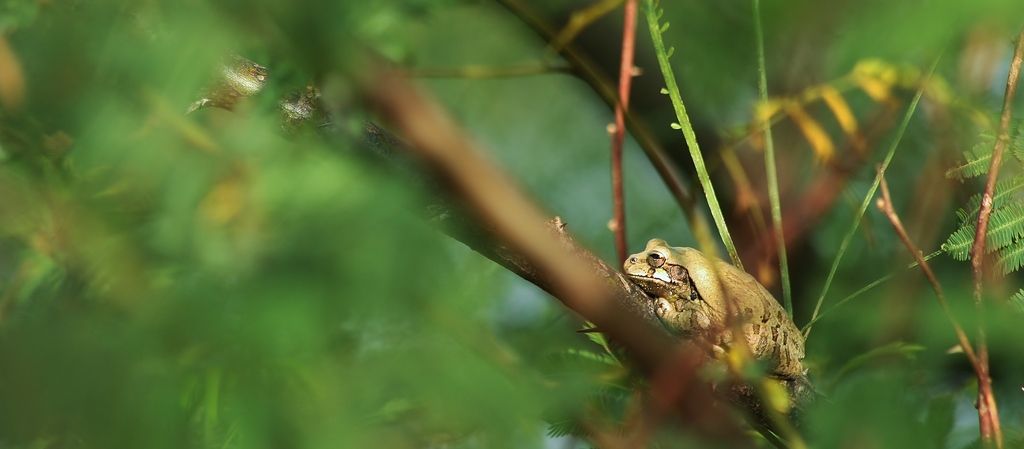 Trip 2: Mostly uneventful: a few snakes got off the road (probably glossy snakes if I had to bet), and saw a few rattlers otherwise. But there to save the night was this little gem, my dad's lifer:
Leptodeira septentrionalis
(Cat-eyed Snake), Hidalgo County, TX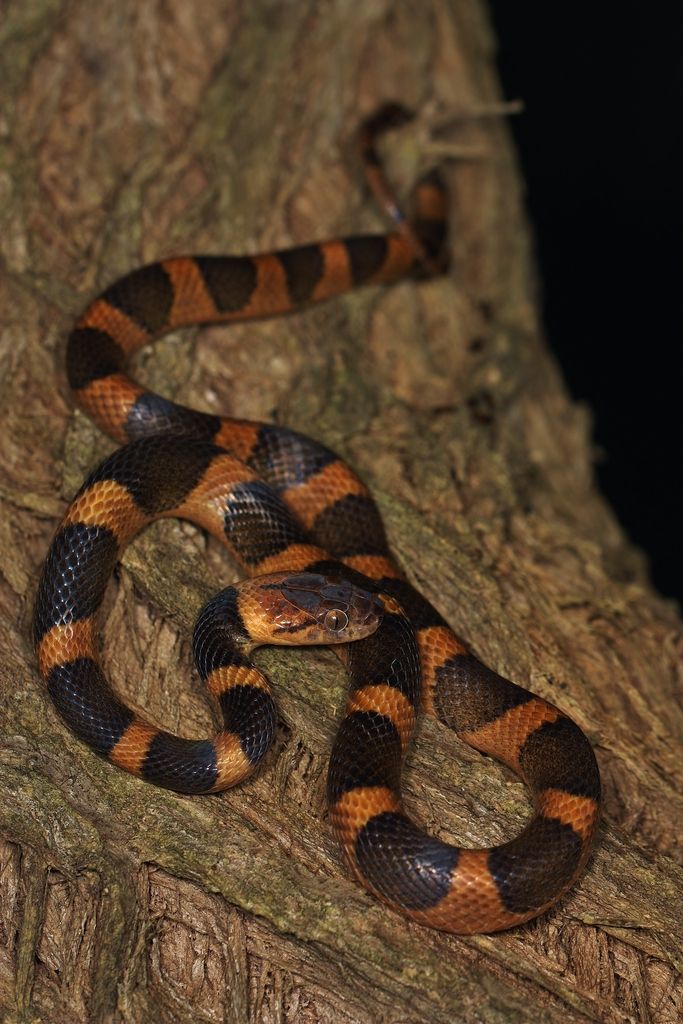 Trip 3: Blake and I went out for a night of massasauga hunting. We were unsuccessful, and only managed to find a bunch of glossy snakes, diamondback rattlers, and a ratsnake. Well, that's not entirely true. We also found a depressing, freshly dead Mexican Milksnake. And to close the night, we found a floppy little Tamaulipan Hook-nosed Snake. Oh, and I guess we did find this:
A FORUM FIRST:
Cemophora coccinea lineri
(Texas Scarletsnake), Jim Hogg County, TX; supposedly one of the rarest snakes in the country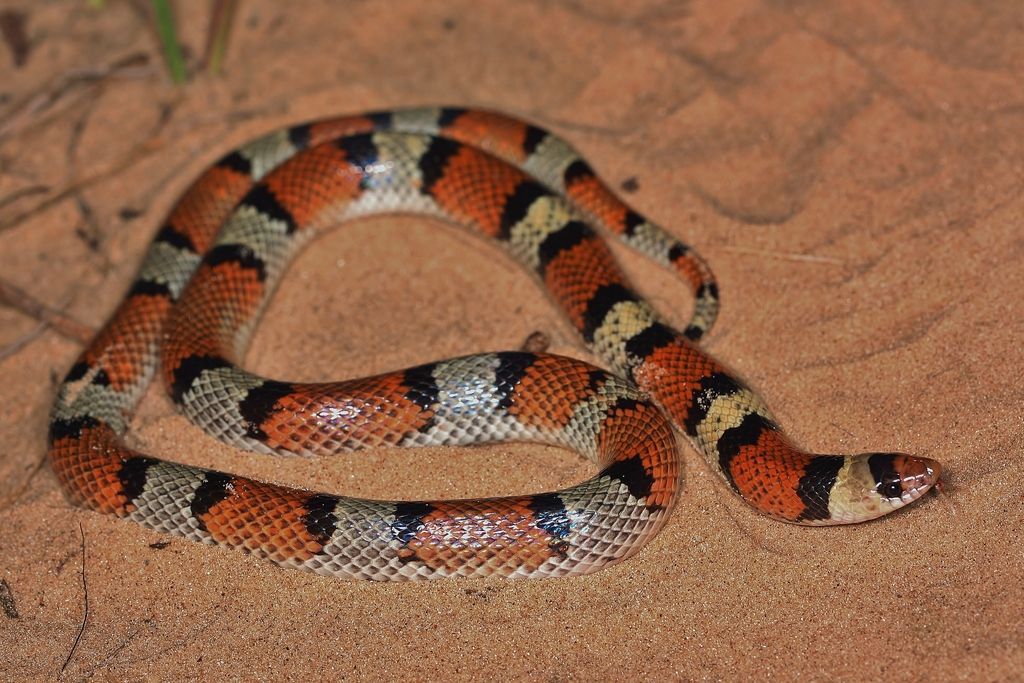 And here's that other cool one:
Ficimia streckeri
(Tamaulipan Hook-nosed Snake), Starr County, TX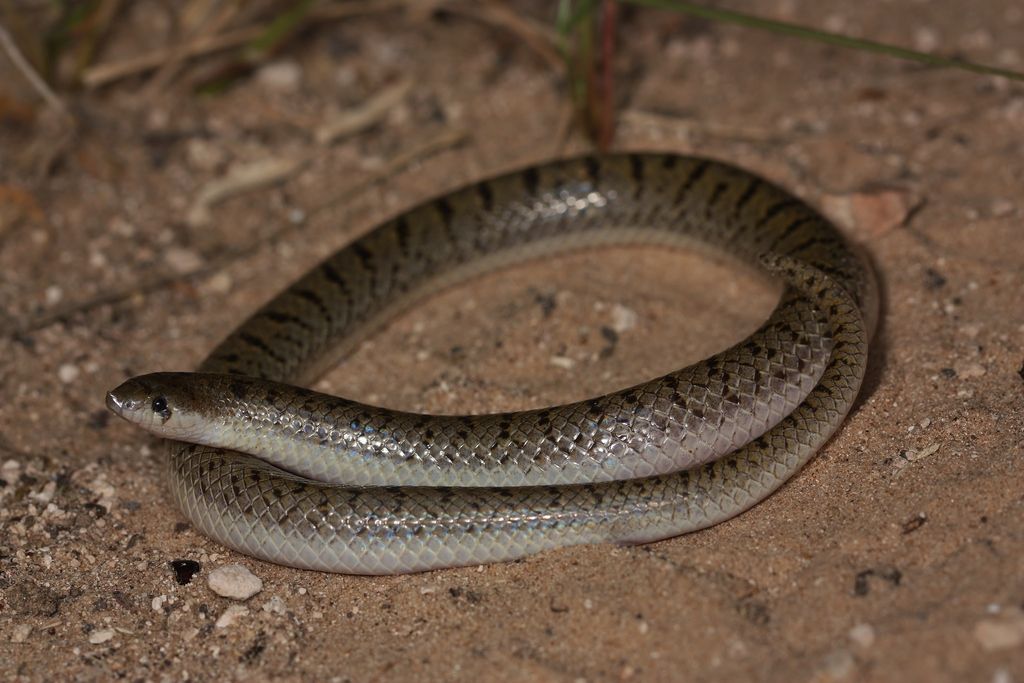 Trip 4: Went out with Mr. Martin and we found a record-breaking 30 snakes in one night, only 9 of which were DOR. True, most were either
atrox
or glossy, but it was still an exciting night. My favorite find was this big fat (gravid?) longnose:
Rhinocheilus lecontei
(Long-nosed Snake), Hidalgo County, TX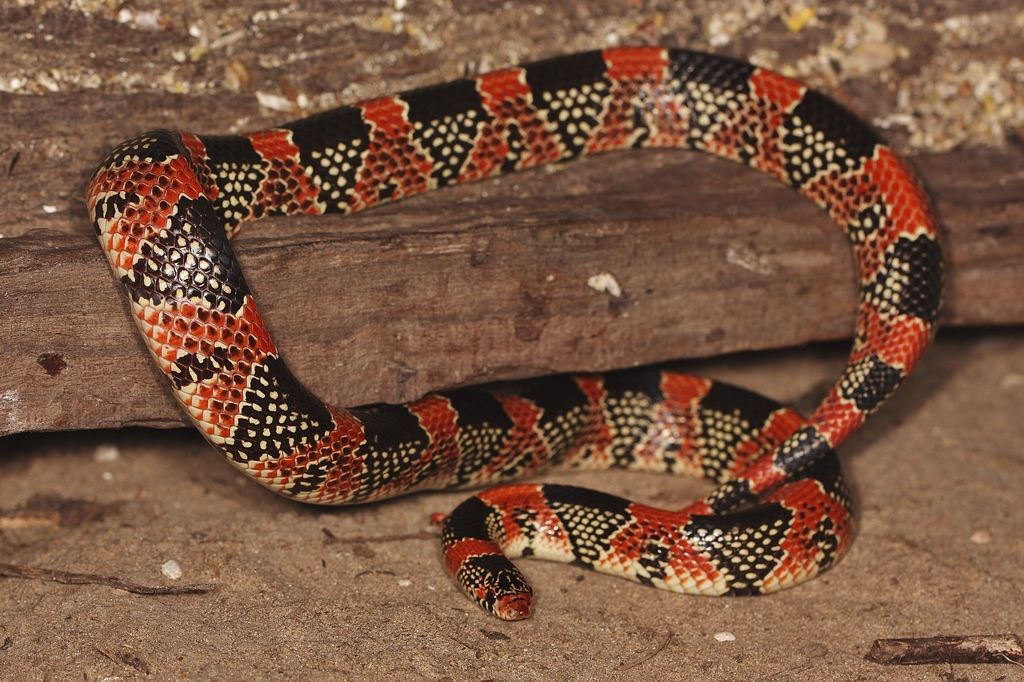 And there you have it; my whole year of herping. Sigh.
-Gene