Hey there everyone,
Here are a bunch of photos I've taken during my herping adventures since early April. As usual, they're roughly in chronological order.
I'll add more info about the photos as I find time in the coming days. Let me know if you're interested in a specific photo and I'll be sure to explain more about it.
Hope you enjoy at least a few of my shots….
Jeff
Family camping trip in early April…
We had a fun hike up BP canyon on Saturday morning.
A few of the palm trees were suffering from lack of water since the stream flow was quite low
We saw a few banded rock lizards, including this one with a funny pose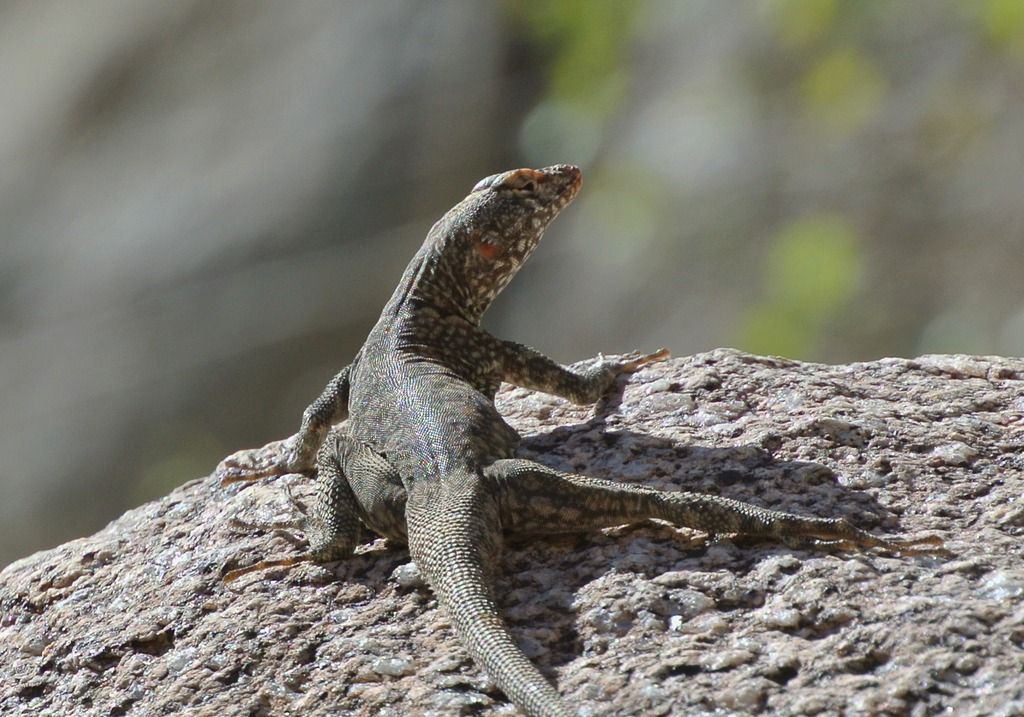 Lorquin's Admiral butterflies (Limenitis lorquini) fluttered all around the oasis
Watching a group of bighorns make their way up the canyon was the highlight of our trip!
This CA treefrog was up high in a shady crevice, well away from the water's edge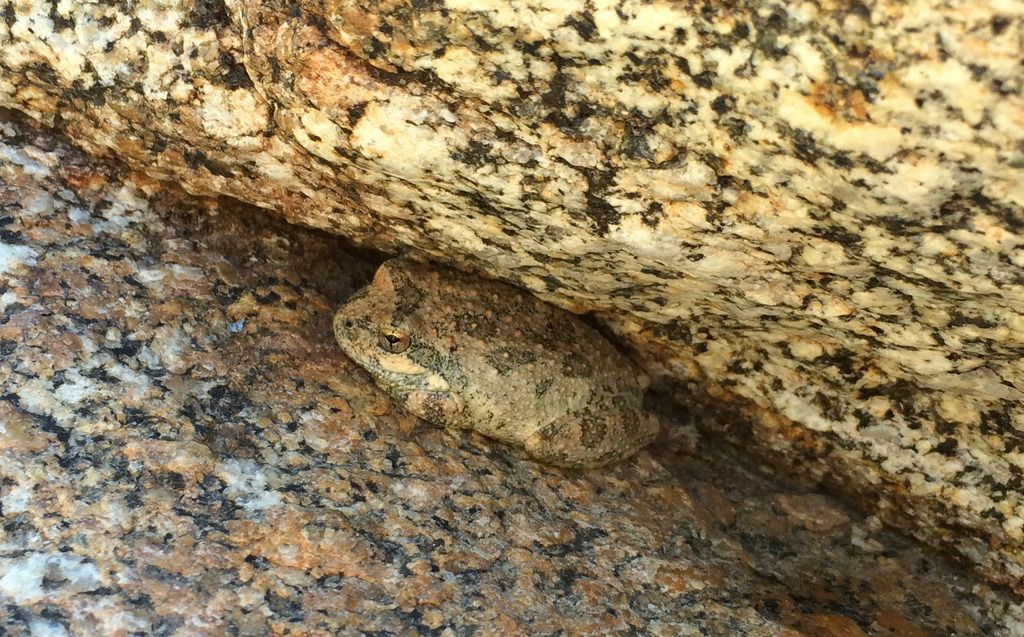 Chuckwalla keeping a wary eye on me while I took his photo
Road-cruising on Saturday night produced a long-nosed snake
...plus this small lyre snake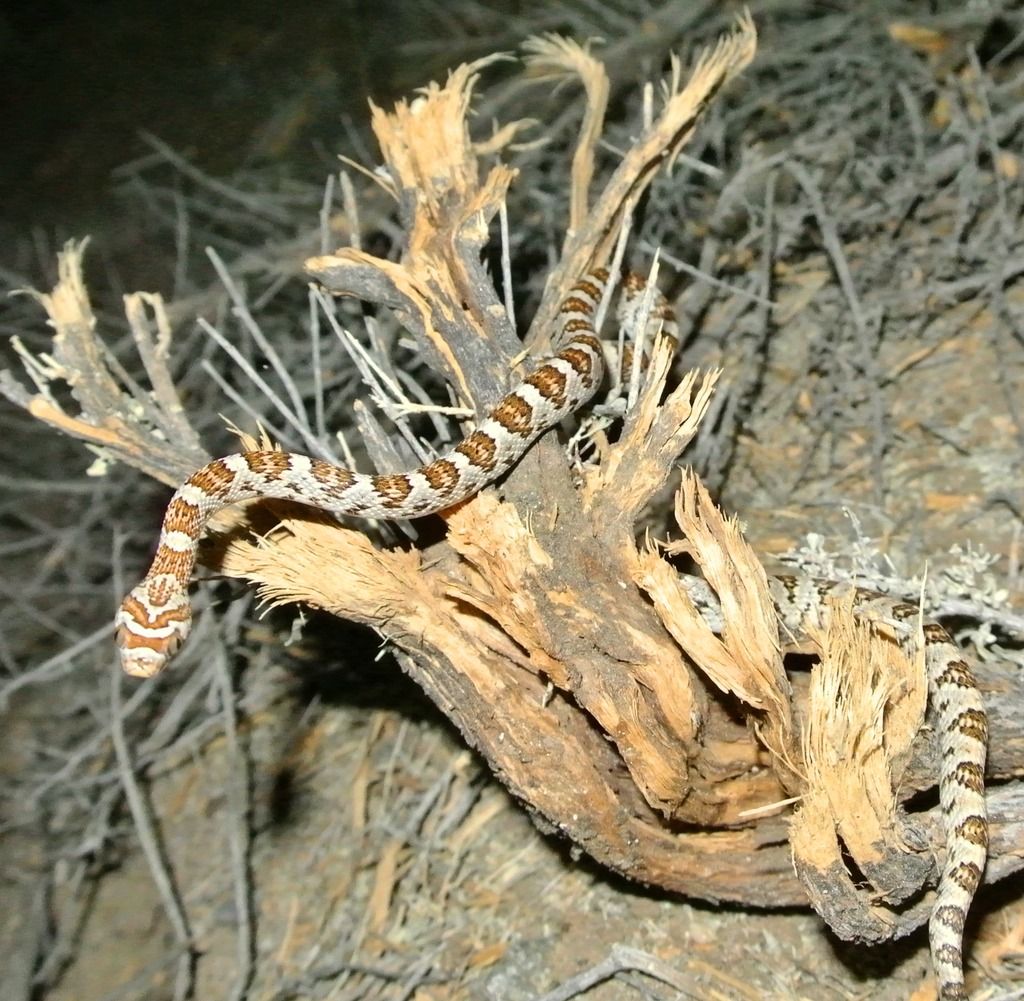 A few CA treefrogs were croaking in the pupfish pond late at night
Overall, this year's trip went fairly well, but not outstanding. Next year we'll probably try a different location.
Later on in April....
Alligator lizard "courtship"
Desert road-cruising...
Coastal rosy boa with good colors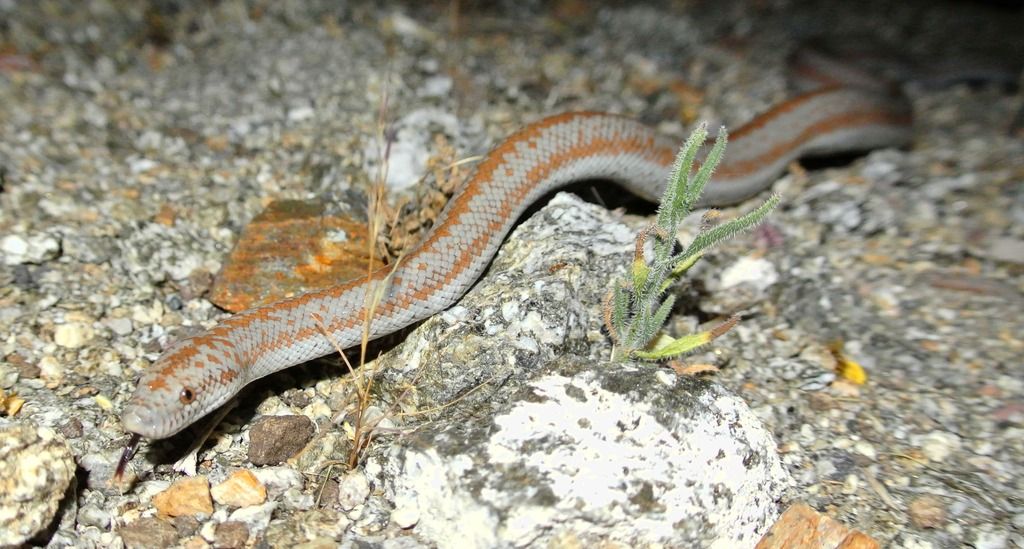 just a little sidewinder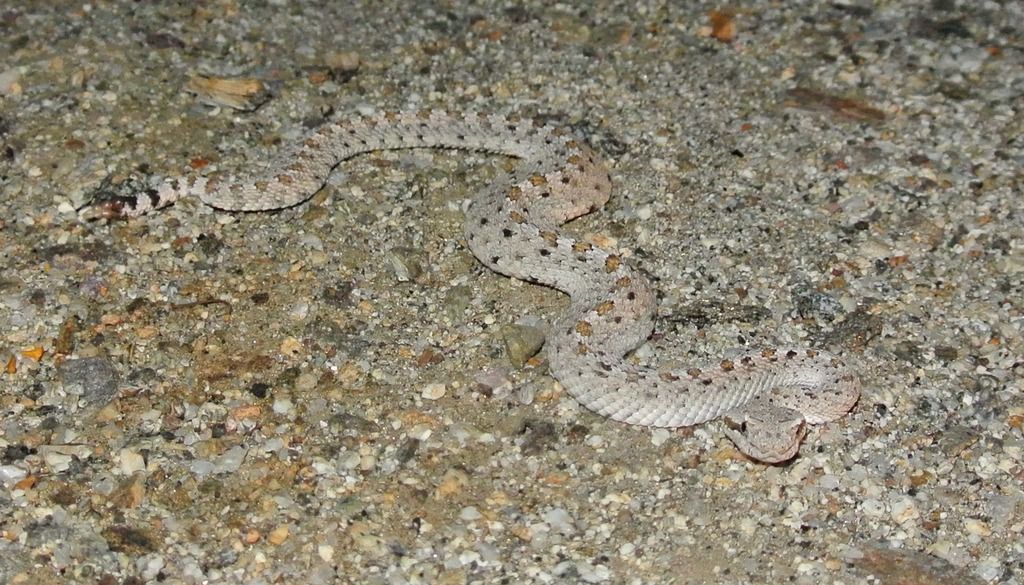 Cool shovelnose snake
Coastal lagoon habitat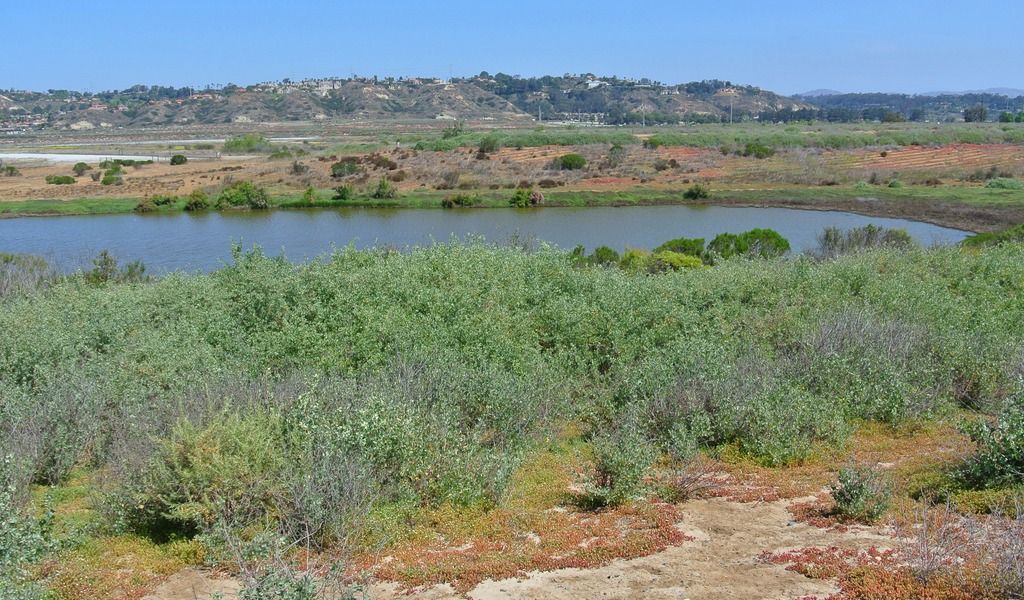 Lots of helleri here
Desert herping with Nature Nate….
Started out with a desert horned lizard at dusk
Only the second black-headed snake I've found on a road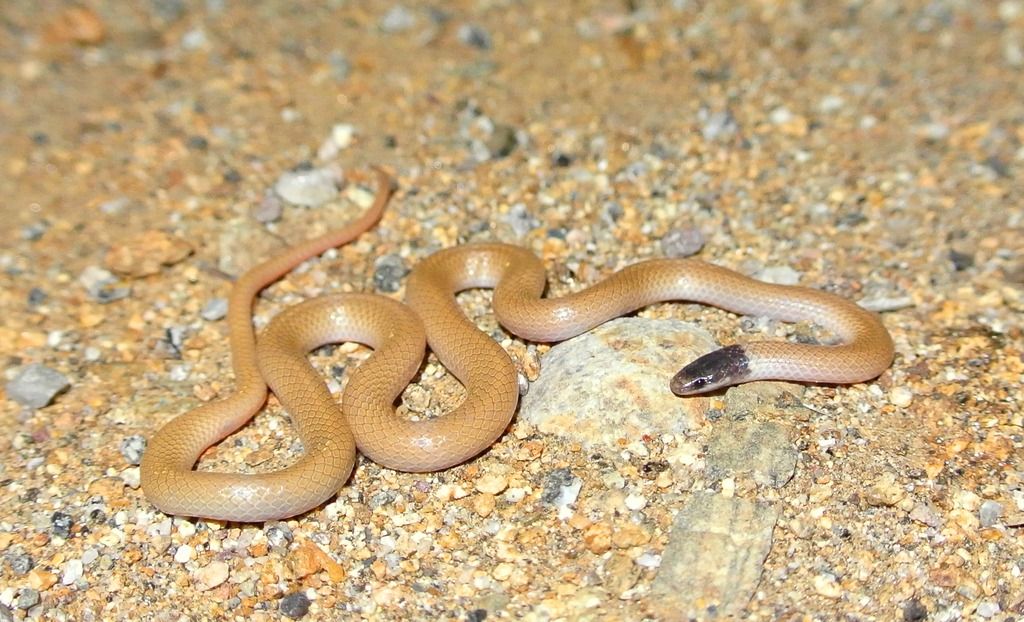 In-situ shot of a leaf-nosed snake found in a wash while hiking
Late-night lyre snake capped off our trip
Day trip to the hills…
too bad it wasn't a patchie
I thought the habitat looked suitable, so I searched for rock-on-rock set-ups and found a granite night lizard
Trip to the Mojave desert in late April....
My goals for this trip were Gila monster, regal ring-necked snake, Sonoran lyre snake, rosy boa, or at least a gopher snake. The weather turned out to be mostly cool, cloudy and windy.
I didn't find many interesting herps, so I took a lot of landscape shots...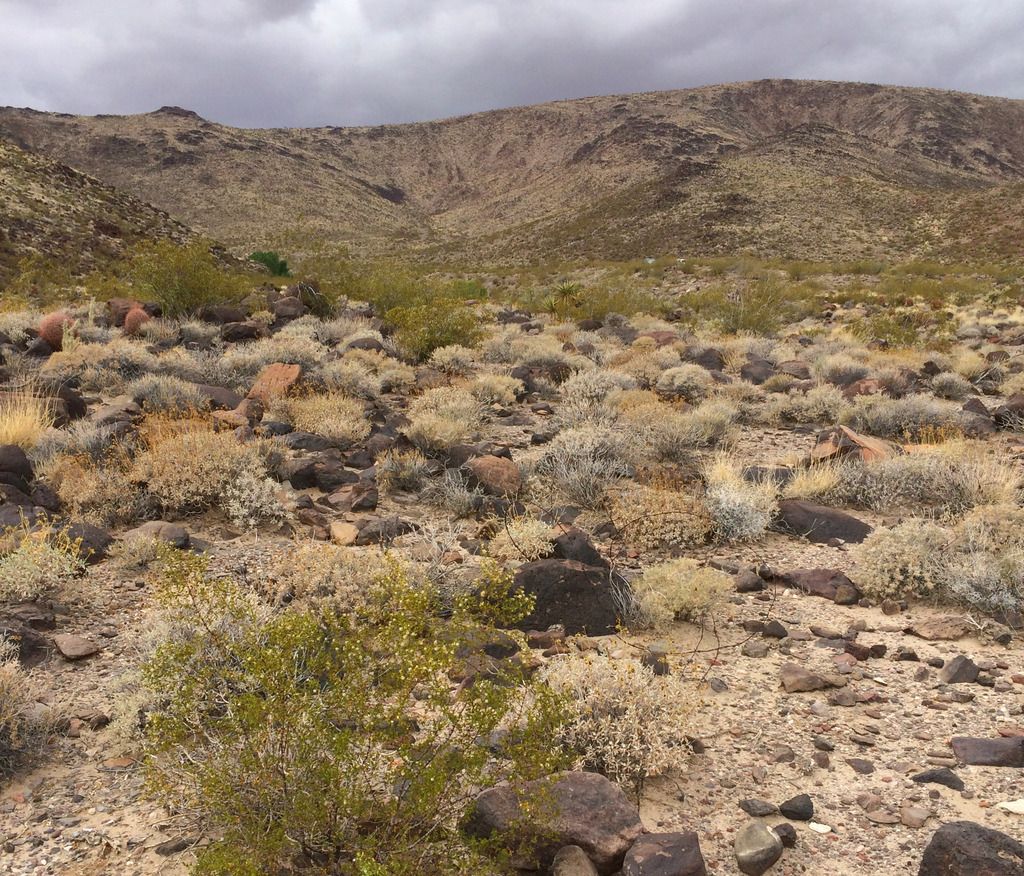 At my first destination, I found about 5 or 6 banded geckos and a threadsnake under rocks, but didn't take any worthwhile photos.
Once I was sufficiently frustrated, I moved on into Nevada and caught up with the group surveying the Newberry Mountains for Heloderma and Diadophis.
It was great to meet some of the guys and hear the stories of their successful efforts. I definitely should have gone straight to NV!
I hiked around in the afternoon for a couple hours and saw some common lizards plus a red racer, but again, didn't get any good photos.
I enjoyed the company and the scenery at least...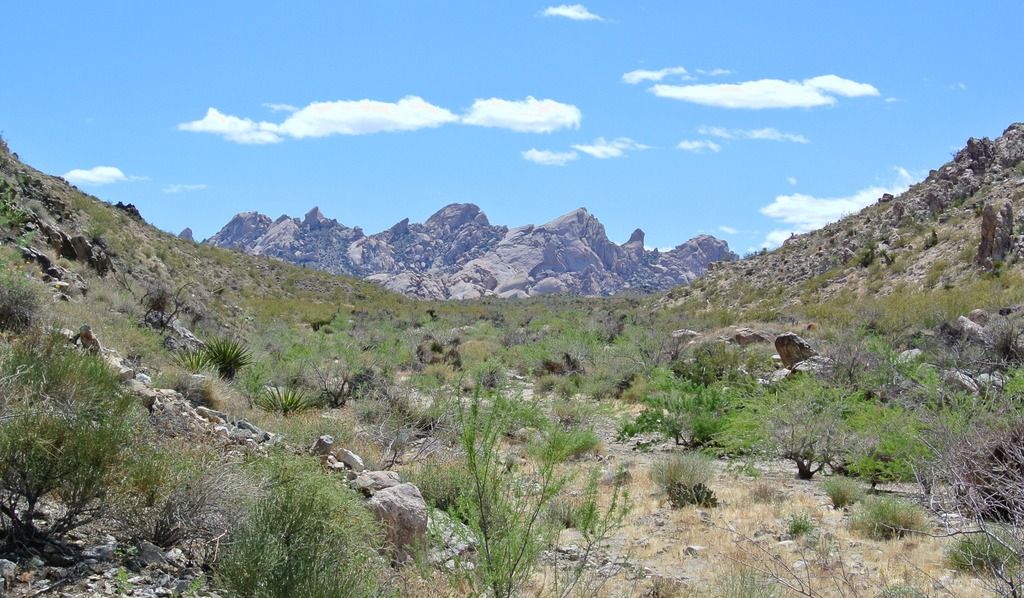 Wish I could have stayed in the Newberry's for another day or two, but I was out of time and had to hit the road.
On the way home through Riverside and SD Counties...
I believe this is a Woodhouse toad, found in the ag fields near the Salton Sea
This shovel-nosed snake was the only snake found on the last leg of my trip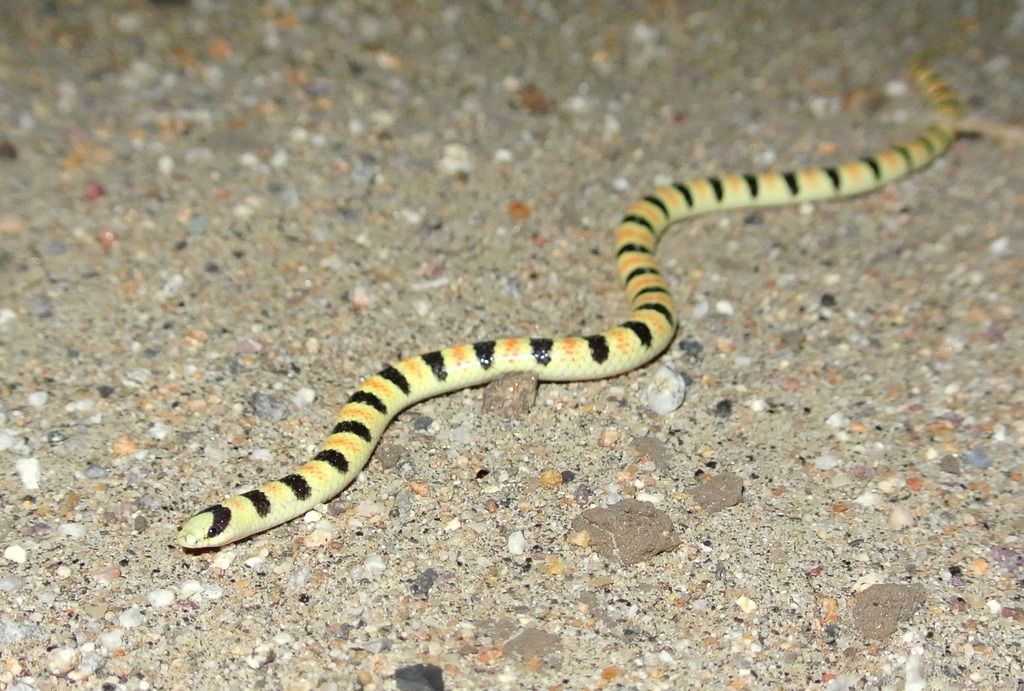 Maybe next year I'll have better luck in the Mojave.
Night hiking with Chris P. near the end of April…
We found a gopher snake crawling on a low outcrop (no good pic), then a medium-sized red diamond rattler coiled amongst the rocks
Granite night lizards were out in good numbers
We saw at least a dozen
This large male granite spiny lizard was half-way finished shedding his skin
On our way back to the car I noticed a large bat or bird hovering overhead momentarily, which was unusual. Then a minute or two later I saw a poorwill on the ground feigning a broken wing. Realizing this probably meant we were close to its nest, I searched the area for a minute and saw three chicks trying to hide in some rocks.
I picked one up and got this photo of a poorwill chick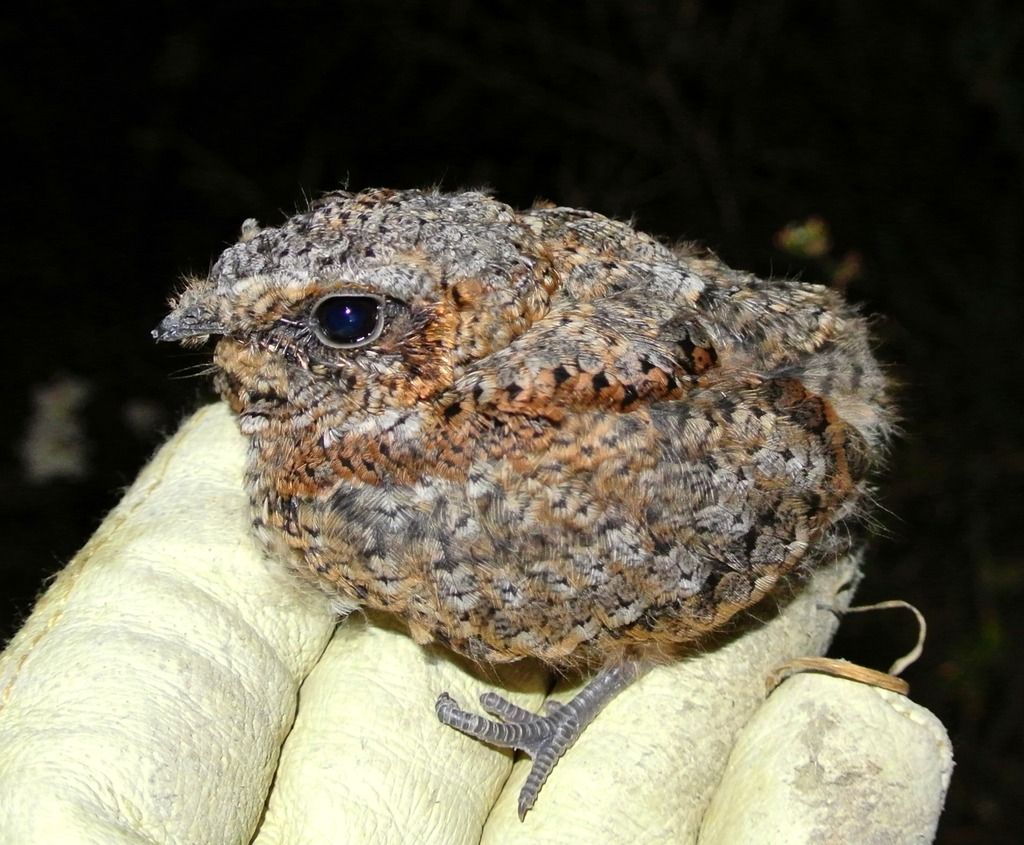 May 2015
Desert road-cruising…
Full moon rise produced two boas, a speck and a lyre within about 45 minutes...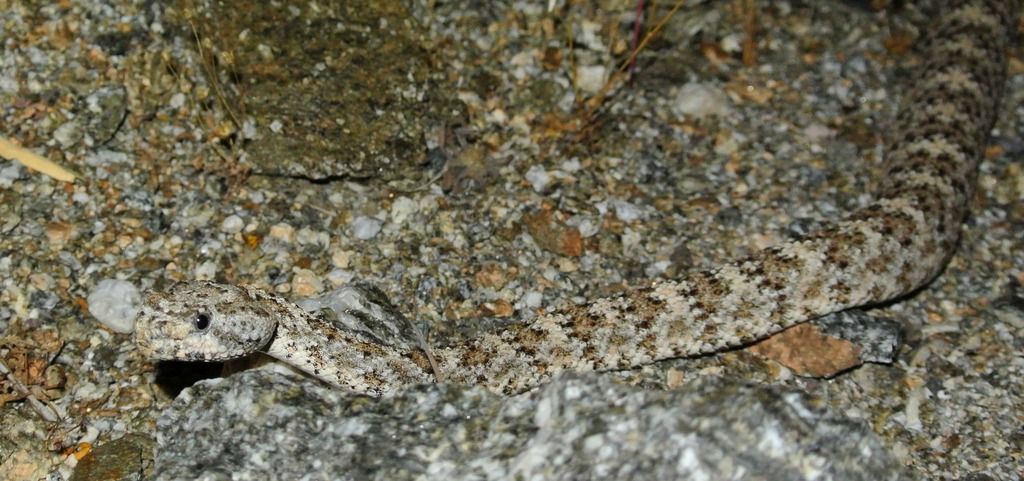 Later on, when the moon was shining bright, I only saw a couple banded geckos and this vibrant shovel-nosed snake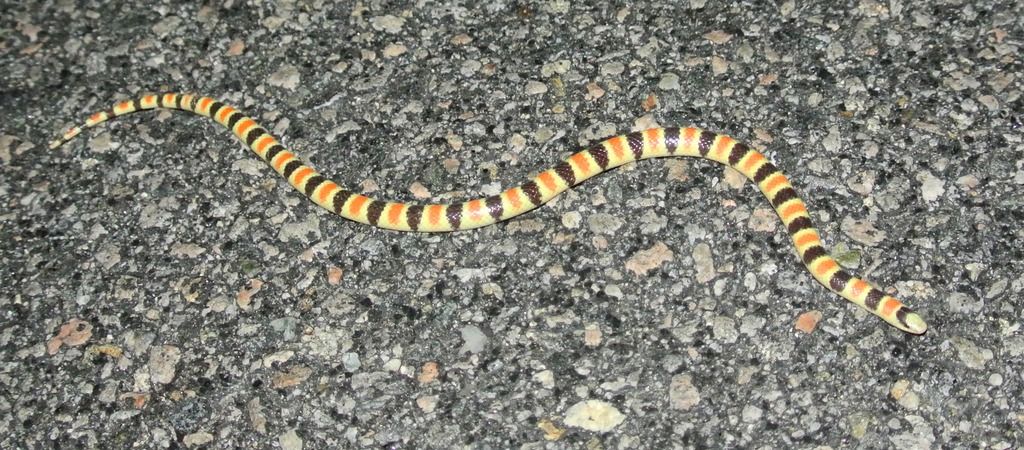 Nightsnake from a coastal road
Rain cruise…
I like this bullfrog pic because it shows just how large their mouths are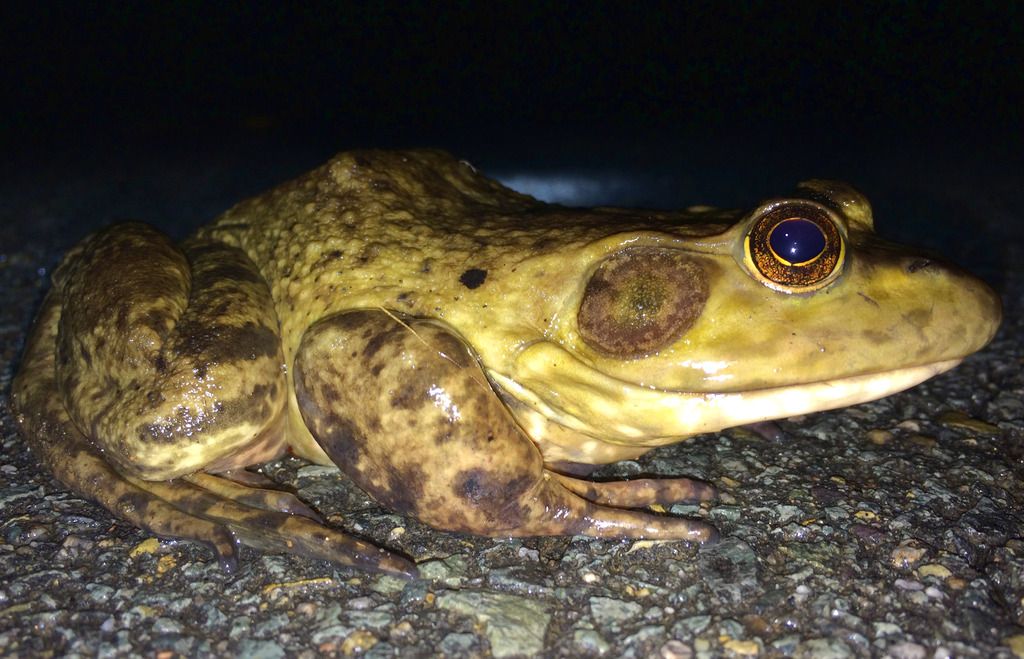 Overnight trip to the desert with my buddy Jasper…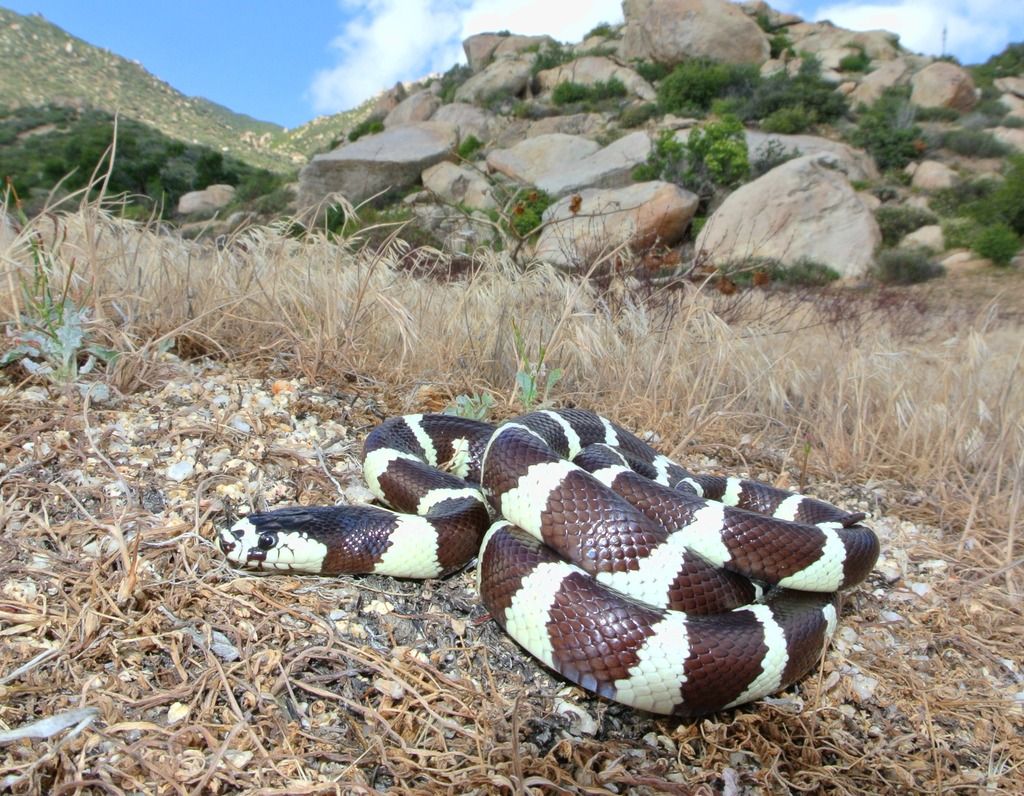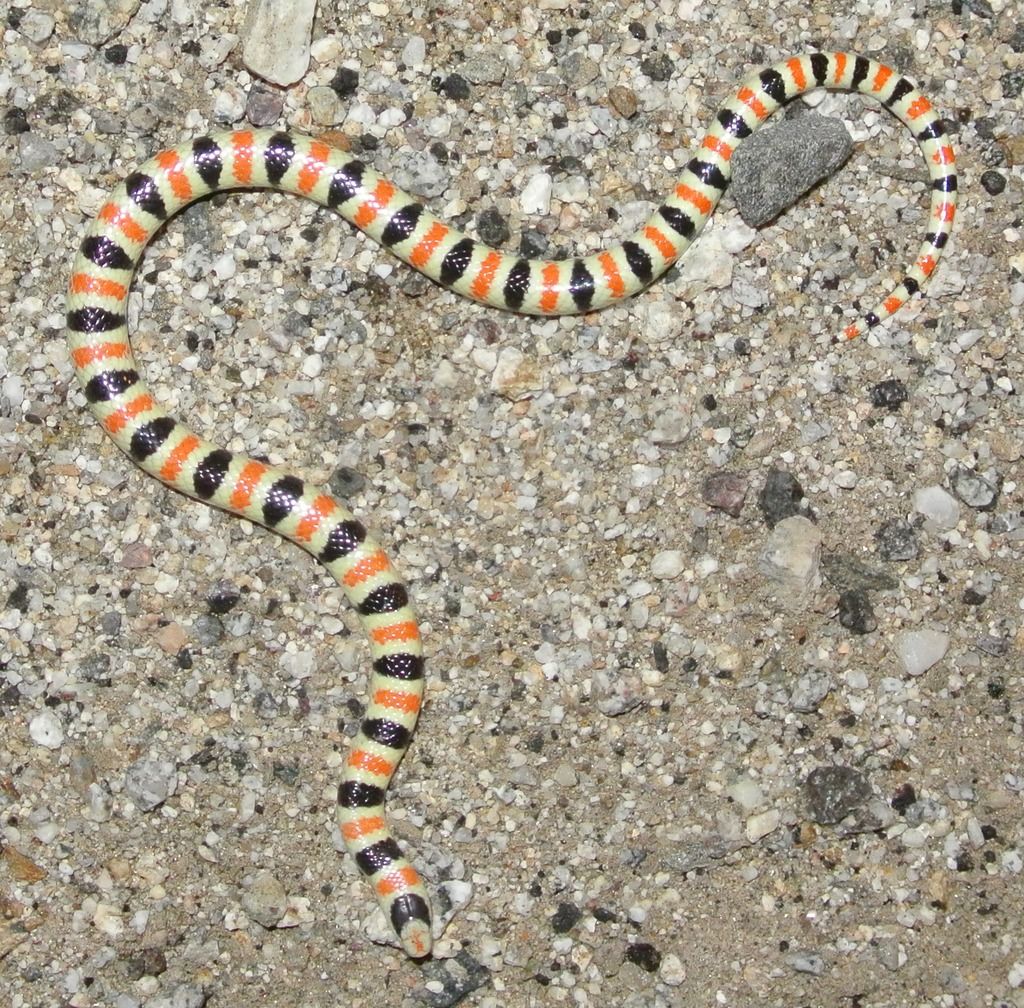 Got this photo by sticking my iPhone into the bush and hoping for the best
Night hike in a desert canyon..
Found three threadsnakes in about 40 minutes!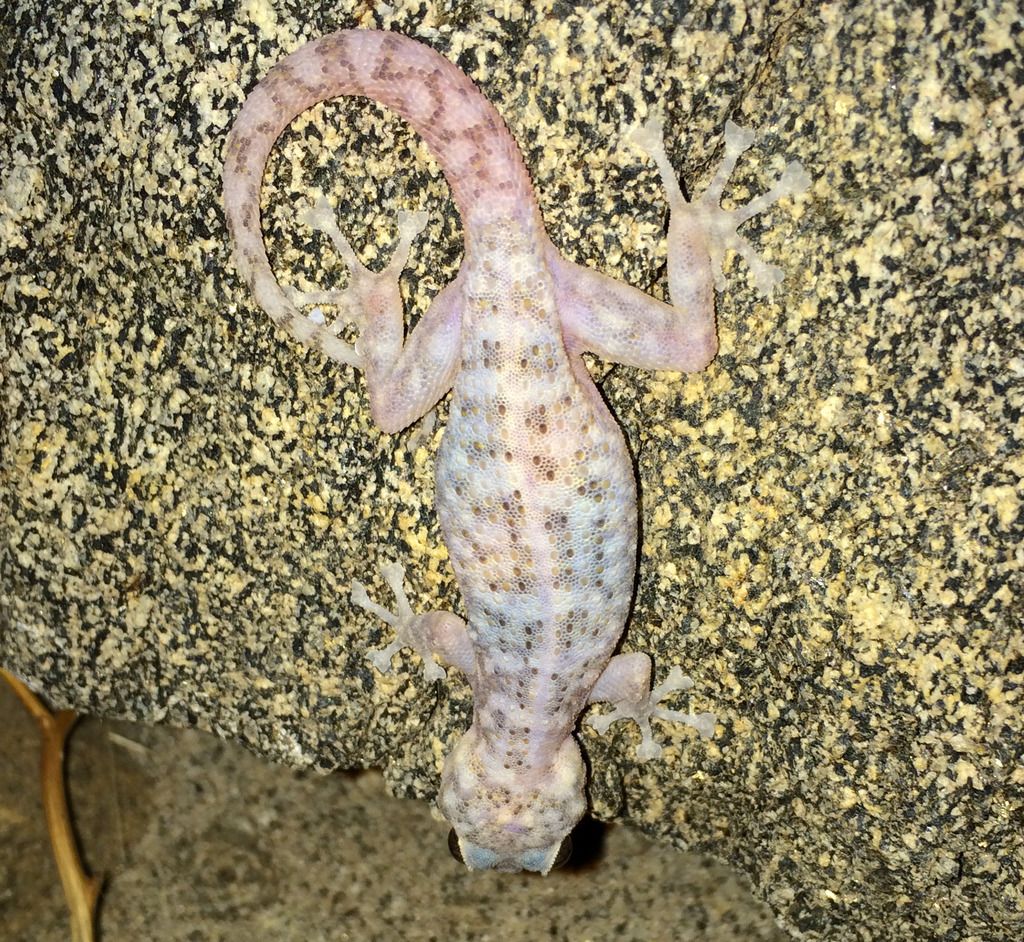 Day trip to Cleveland National Forest in central SD County….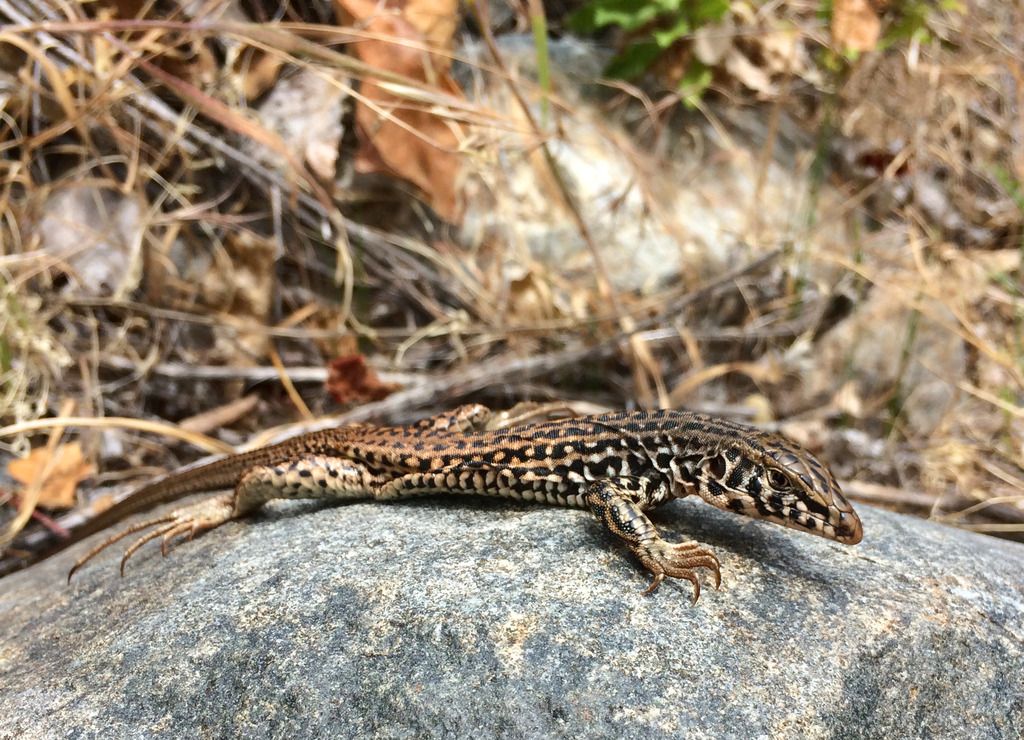 Desert herping …
For this photo, I tried to use a technique that the great photog James Evans shared on FHF a couple years ago. I shined my headlamp onto the cholla and focused my flash on the glossy snake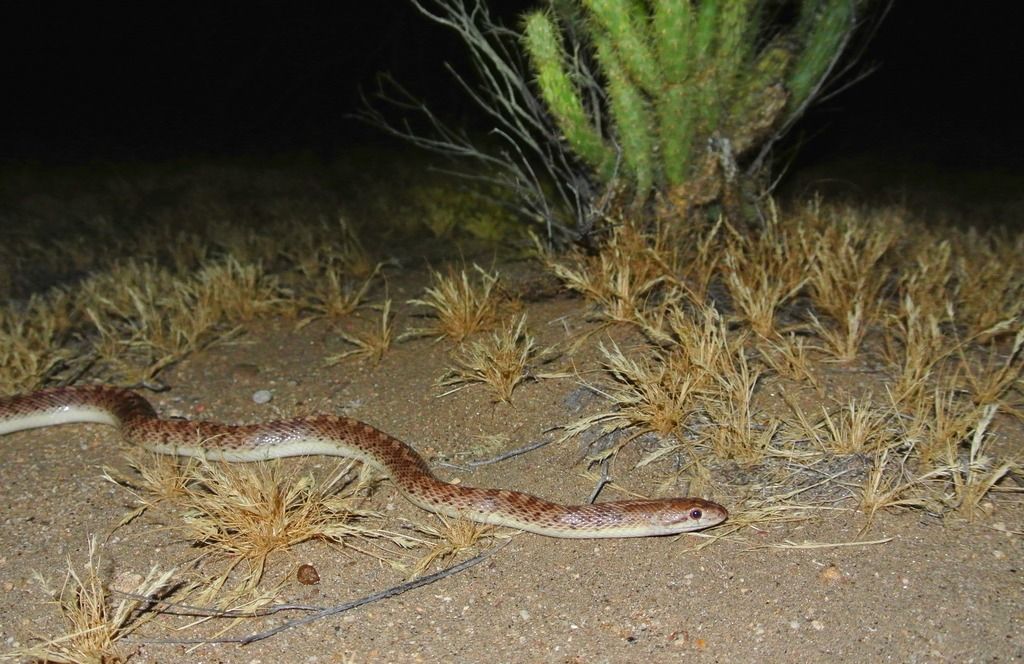 I think my shot turned out OK, but still nowhere near as good as James'.
Another photo of the same glossy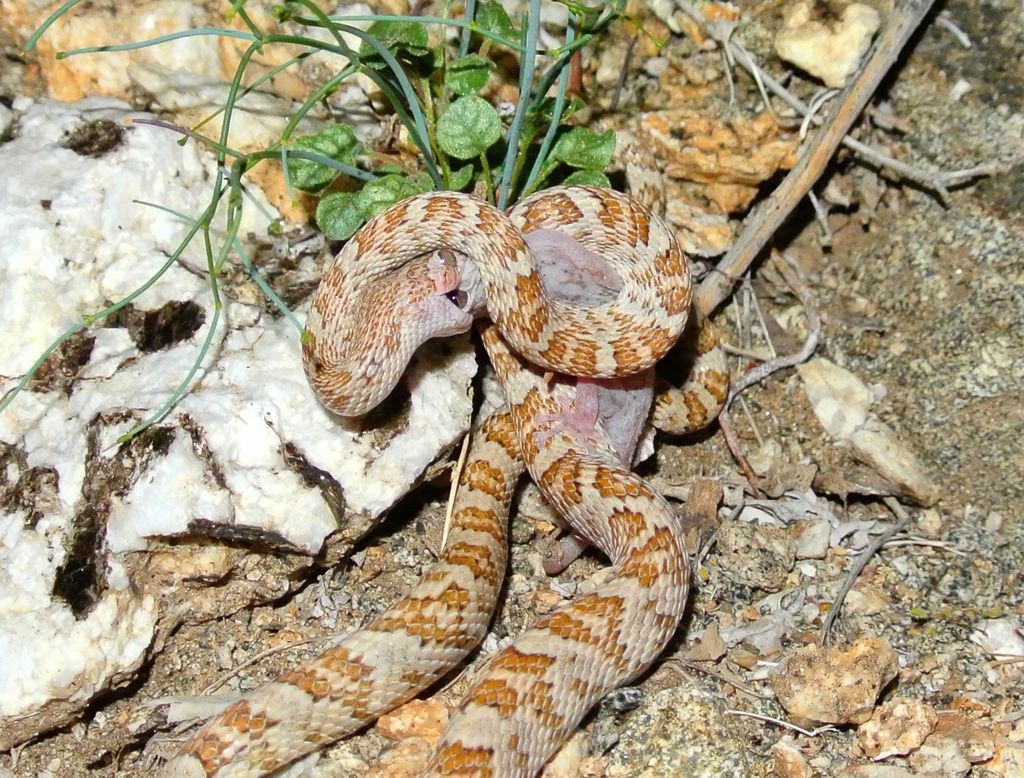 June