Last week I had the chance to visit family in Monterey, college friends in Walnut Creek, and a childhood friend in Eugene. I try to limit plane travel, so I didn't really want to fly from San Fran to Oregon. And you know what, there's a giant snakey herpable area right in-between that I've never gotten the chance to visit. Time for a road trip!
And so myself, my wife, Joshua, Matt, and Heather met up in various spots for the closest thing to a Northwest NAFHA event this year...a road trip from Los Angeles to Portland with a special focus on the California/Oregon border.
STAGE ONE: Los Angeles to Monterey
My wife and I rented a VW convertible in Santa Monica (the first time I've rented a car recreationally in America!) and headed up the coast. The trip up the 1 is a classic for us, especially for the elephant seals near San Simeon.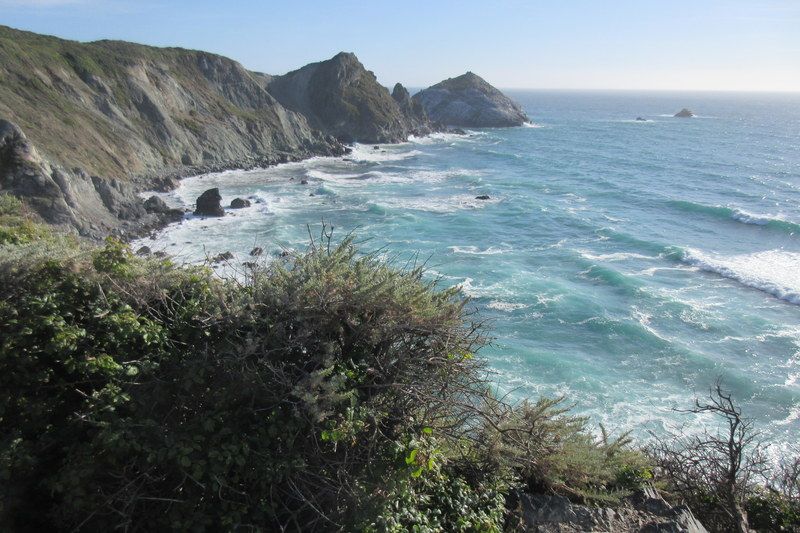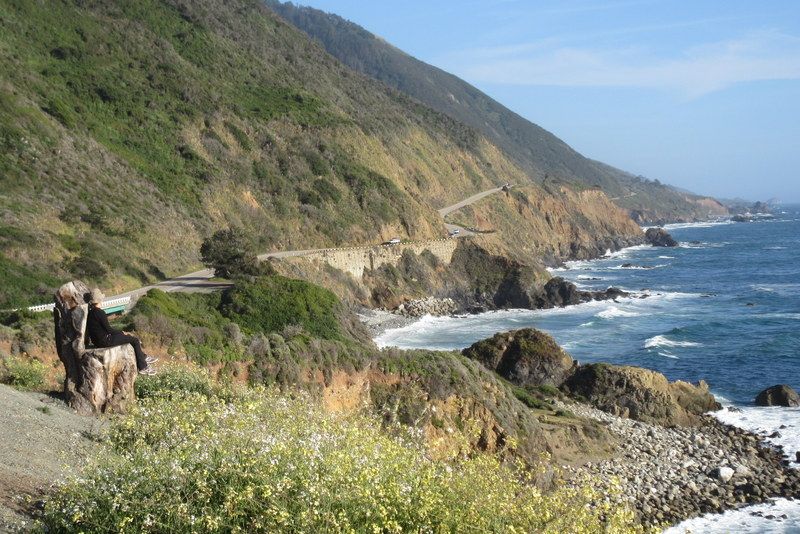 Northern Elephant Seals (the little female and juvis in molting season)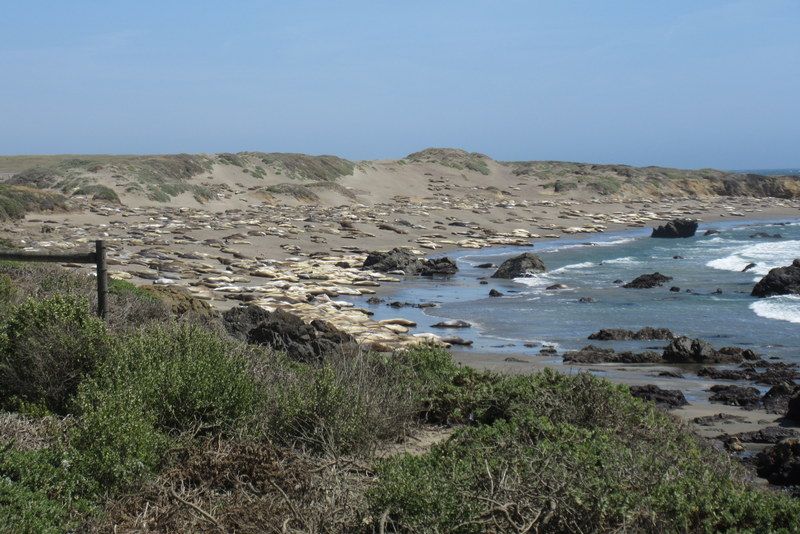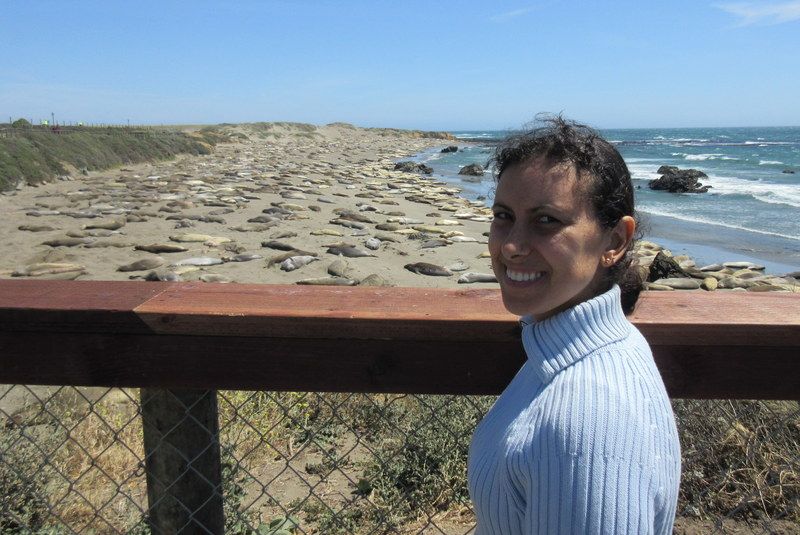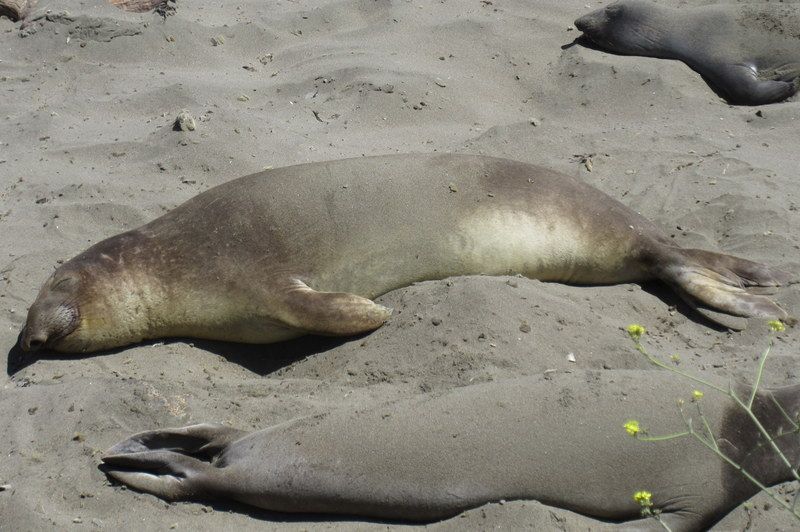 Terrible photo of a Peregrine Falcon, one of a pair that followed us up the coast for a little bit: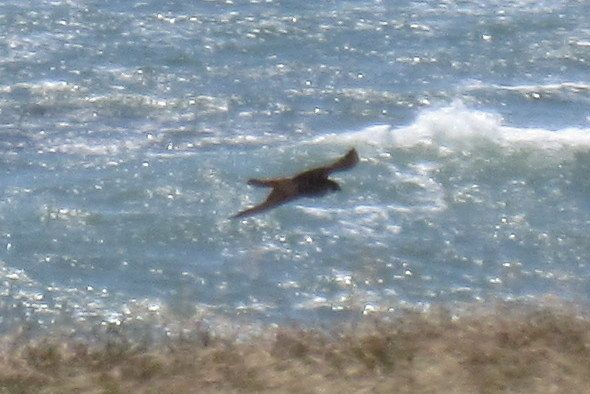 Ground squirrels here were way too eager
I tried to hit canyons and wet spots all the way up for various slender salamanders, and found...nothing. No Blackbelly Slenders, no San Simeon Slenders, no Santa Lucia Slenders, no Gabilian Mountains Slenders. (Didn't even bother looking for Garden or California Slenders.) Yes, late April is not the best time, but I've found slenders on this route in June! The drought is strong this year. No ensatinas or any other salis on this leg either.
I did find a few reptiles though. Fence lizards all the way up, and this alligator lizard at a rest stop:
San Diego Alligator Lizard (
Elgaria multicarinata webbii
)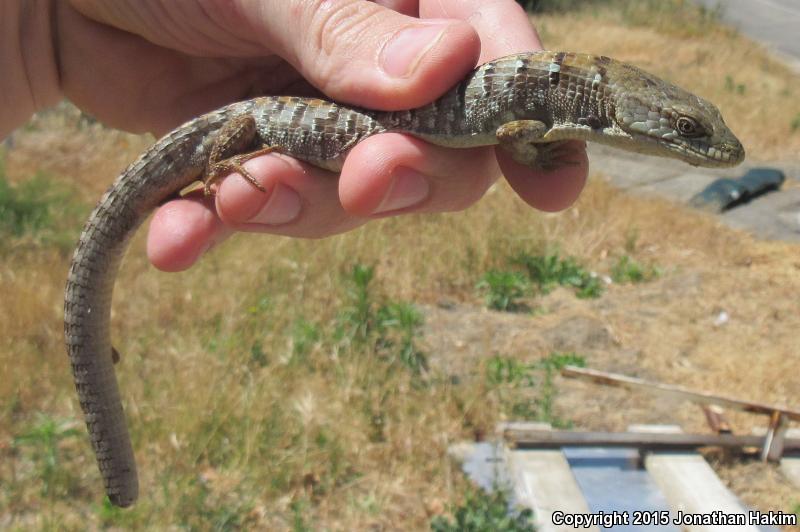 Also found a DOR badger, DOR gopher snake, gopher snake shed, and some red-eared sliders. But despite the sali fails, there were two noteworthy herping events.
Slightly further south on the coast than has been recorded for Diablo Range Garter Snakes, I found this big Coast Garter sunning in a canyon...and it looks a LOT like an
atratus
. Hybrid, a few genes mixed in, a funny-looking
elegans
, or a slightly out-of-place
atratus
?
Coast Garter Snake (
Thamnophis elegans terrestris
)...or something else... in-situ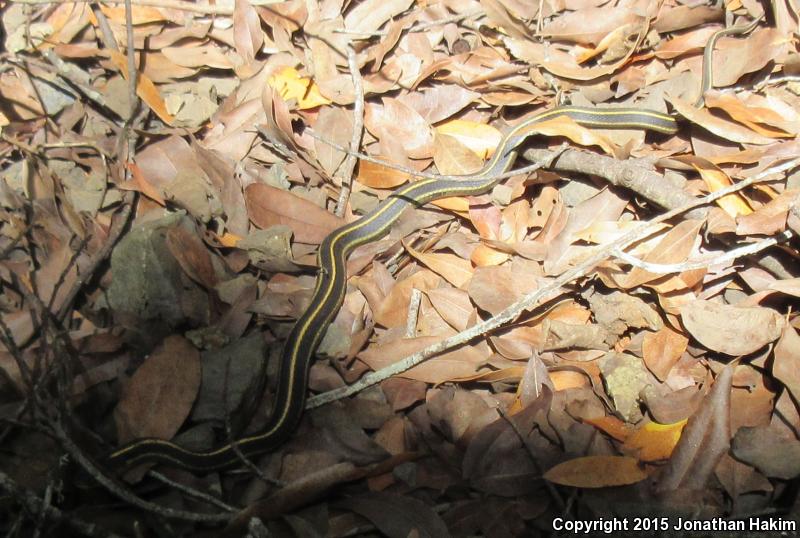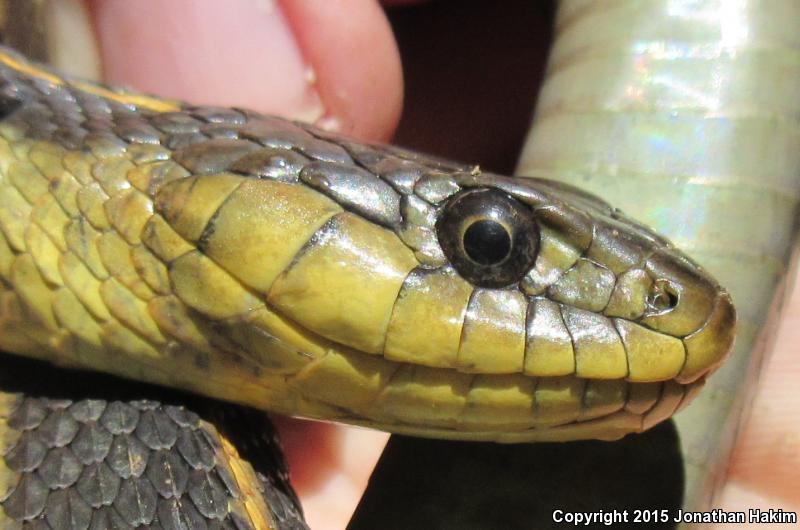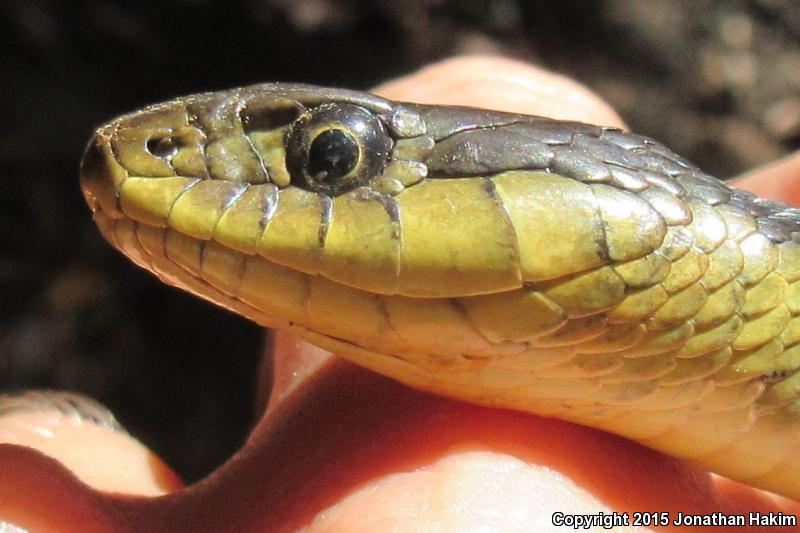 habitat shot: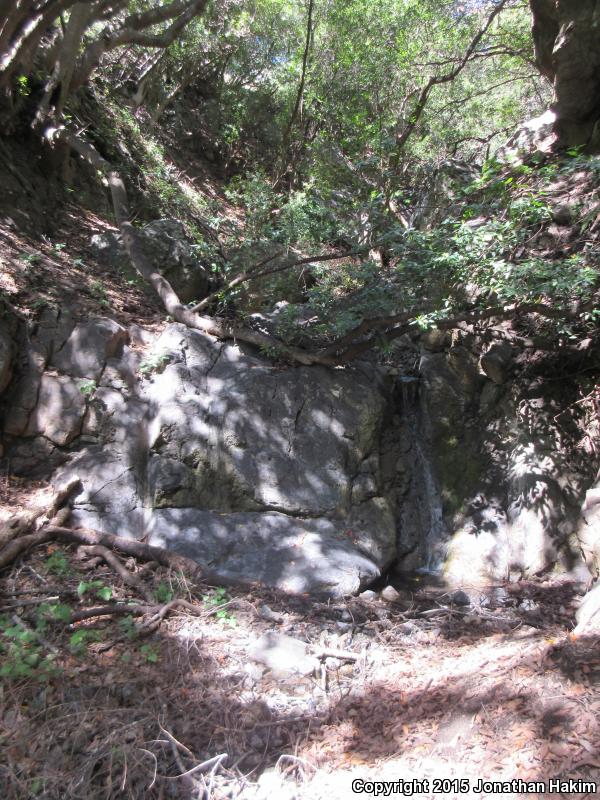 Further up the coast, I saw a Red-tailed Hawk standing on the ocean side of the road. "Why's he sitting there?", I thought, so I pulled over. As I pulled over, I saw that he was fighting with a big gopher snake! Unfortunately, by the time I got my camera out they were starting to pass over the crest and out of view.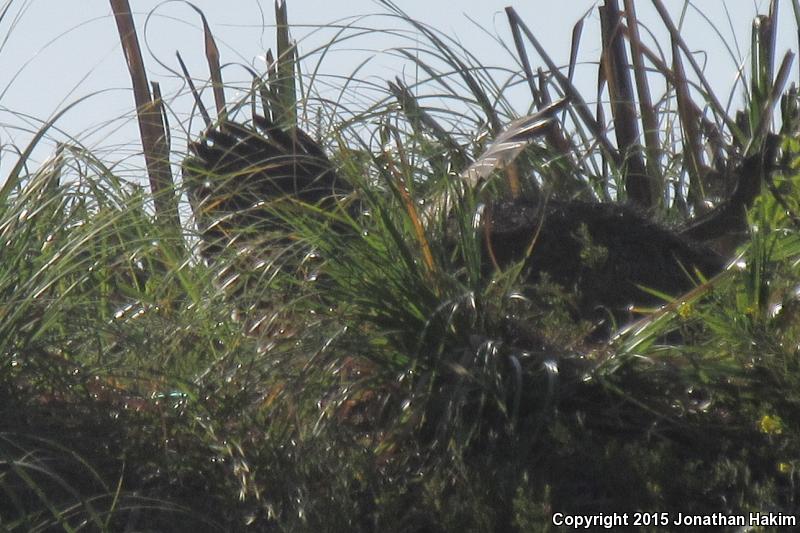 I walked up towards them, and when I looked over the crest of the hill the hawk flew away. Left in place was a very irate, but not visibly injured, gopher snake. He was as pissed off as I've ever seen a snake, so I removed myself quickly. Felt bad about possibly costing the hawk a meal, so hopefully the snake will be fine at least.
Pacific Gopher Snake (
Pituophis catenifer catenifer
)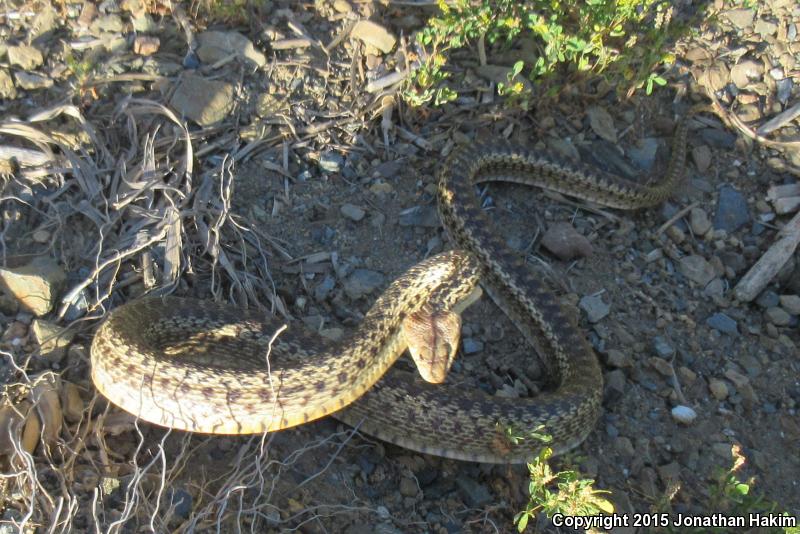 Randomly spent some time at the tide pools, where I got amazed by the crab diversity in a small area. If there was a crab database I would be all over the species count - these were found within 15 minutes in a 10x10 foot area: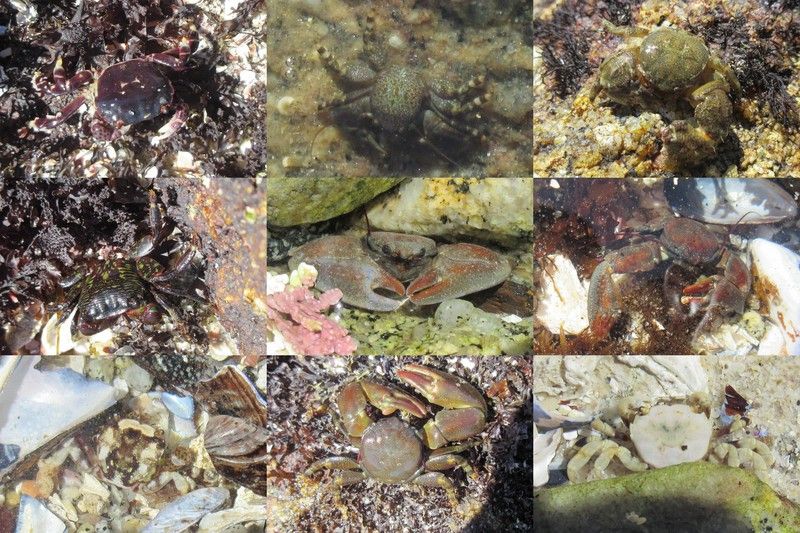 STAGE TWO: Bay Area
After a couple days in Monterey with my grandmother and aunts and uncle, we drove up to Contra Costa County to visit some old friends. We had some time to make a couple quick hikes. Unfortunately, I'd google'd the directions incorrectly and we ended up just having to drive to a random trail into the park. It didn't have the right habitat for my two targets for the day, but I started flipping some rocks on a ridge, and found a nice big king.
California Kingsnake (
Lampropeltis getula californiae
)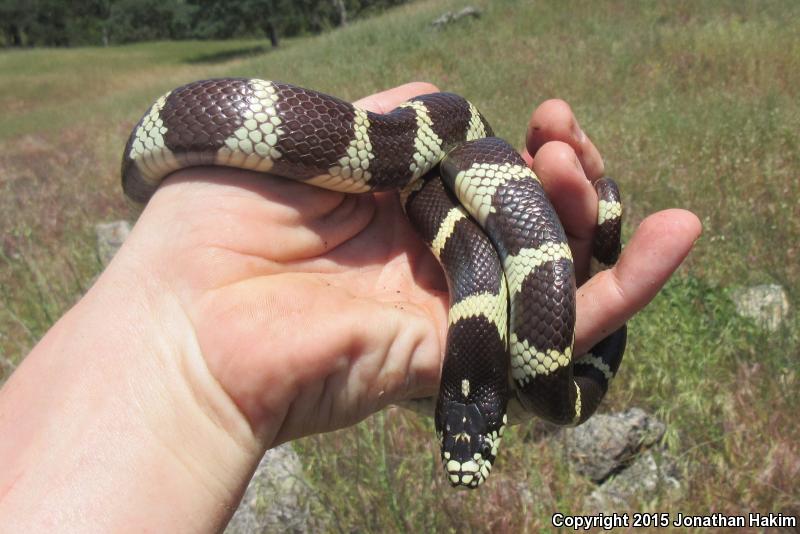 The 2nd hike I managed to find correctly. It looked good when a gopher snake was waiting in the parking lot:
Pacific Gopher Snake (
Pituophis catenifer catenifer
)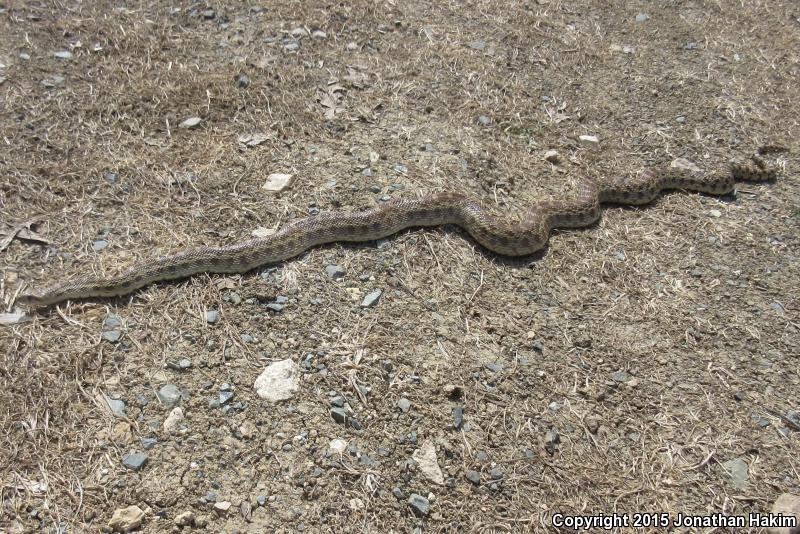 There were a couple of Gilbert's Skinks (one flipped, one on the crawl), which were a lifer subspecies for me.
Variegated Skink (
Plestiodon gilberti cancellosus
)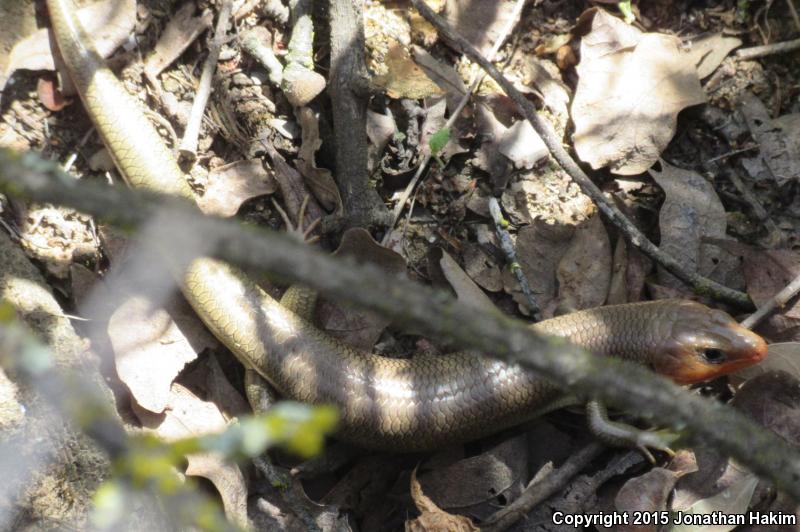 Unfortunately, I had to return the rental car at 5pm, so I didn't get enough time to find the main target that I was looking for. But I did manage to observe the tail of a juvenile Alameda Striped Racer just as it disappeared into some vegetation!
After that, we took an Amtrak train (environmentally conscious and all) up to the Cal/Oregon border.
STAGE THREE: Siskiyou County
Joshua Wallace picked my wife and I up at the Dunsmuir train station (he was already on route with his own move, in a nice coincidence) and we headed up to a beautiful spot near the border. We got there at about 6am on a cold morning, so we had a little time to set up camp and rest a bit before we started flipping. Which was good, because there was a lot of rocks to flip!
Fence lizards and skinks were all about:
Western Skink (
Plestiodon skiltonianus skiltonianus
)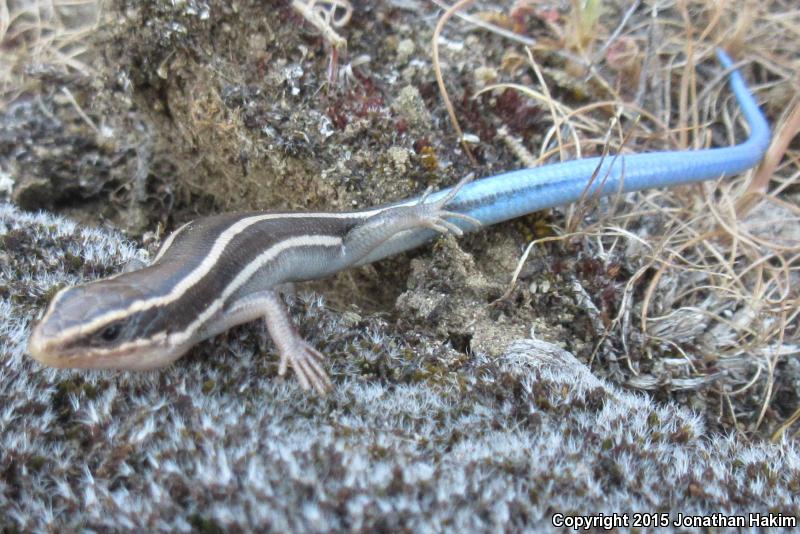 Eventually I found a big sharptail snake buried in the dirt next to a rock, with just part of its body showing at the surface.
Sharp-tailed Snake (
Contia tenuis
)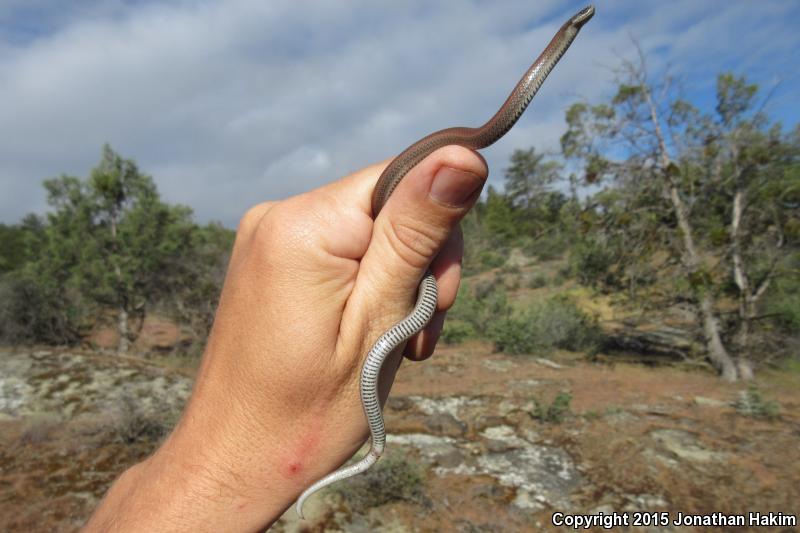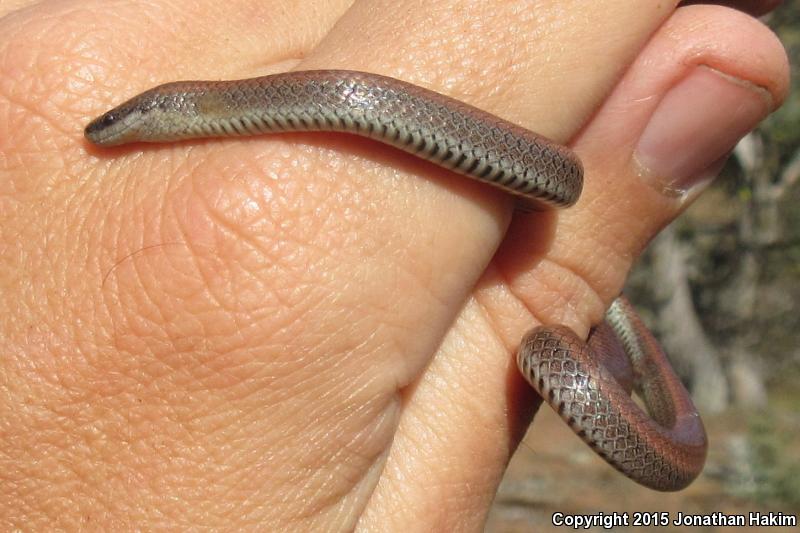 A little bit after that, Joshua found a beautiful little king under another rock:
I found another big sharptail under AC a little ways up the road, but somehow never ended up taking a picture of it. We visited a few other spots, where the most interesting things seen were a lot of pond turtles (I counted 10 total) sunning in the river:
Western Pond Turtle (
Actinemys marmorata
)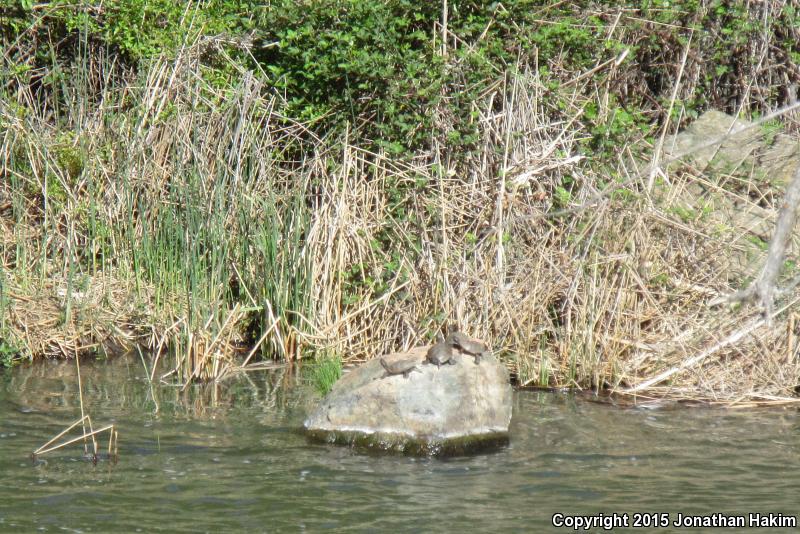 Matt joined us, having driven down from Oregon, and after setting up camp we checked out a couple spots. Lots of flipping and little fruit later, the best find was a small NorPac sunning:
Northern Pacific Rattlesnake (
Crotalus oreganus oreganus
)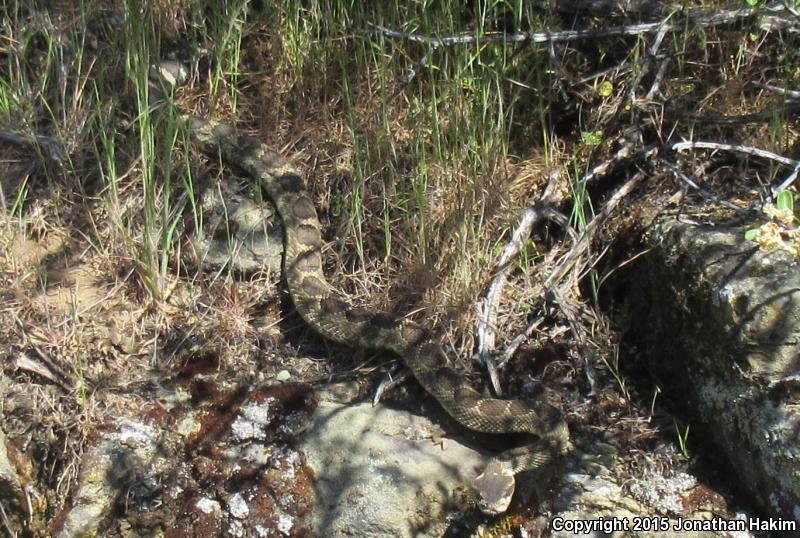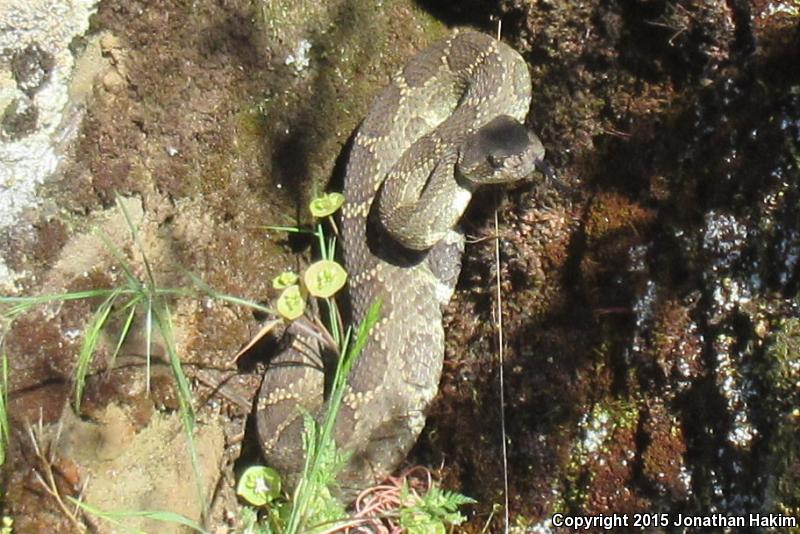 herpers herping
Joshua had to bid us farewell at this point. Matt and I flipped some more, then headed back to a nice mountain king spot, hoping that it had cooled a little bit from the heat we'd had the first time we visited. As we were driving past the spot to park, I saw a familiar pattern in the leaves on the side of the road.
MATT!!! MATT!!! STOP!!! THERE'S A ZONATA IN THE ROAD!!!
Matt barely missed the zonata. I ran back to it and found the most aggressive, angry zonata I'd ever seen. I could see by its strikes that its head and mouth were fine though...we probably had kicked dirt up into its face.
I didn't set up posed shots because it seemed stressed enough, so this is all I got of my first ever NorCal zonata:
Sierra Mountain Kingsnake (
Lampropeltis zonata multicincta
)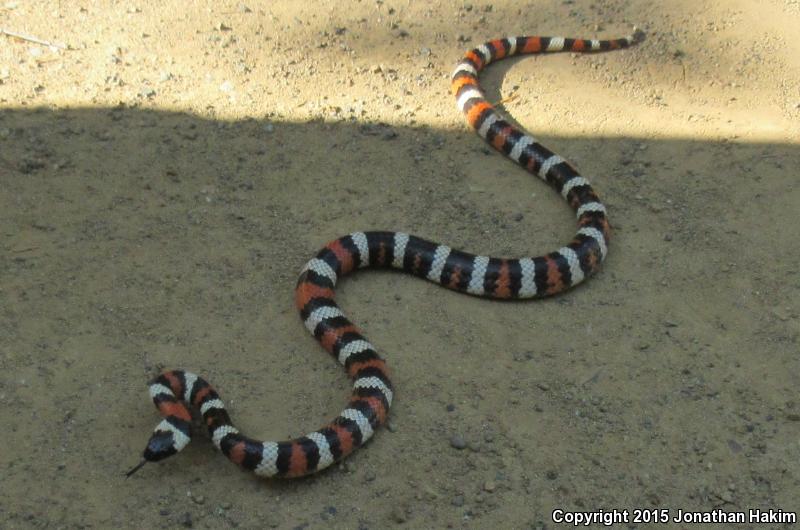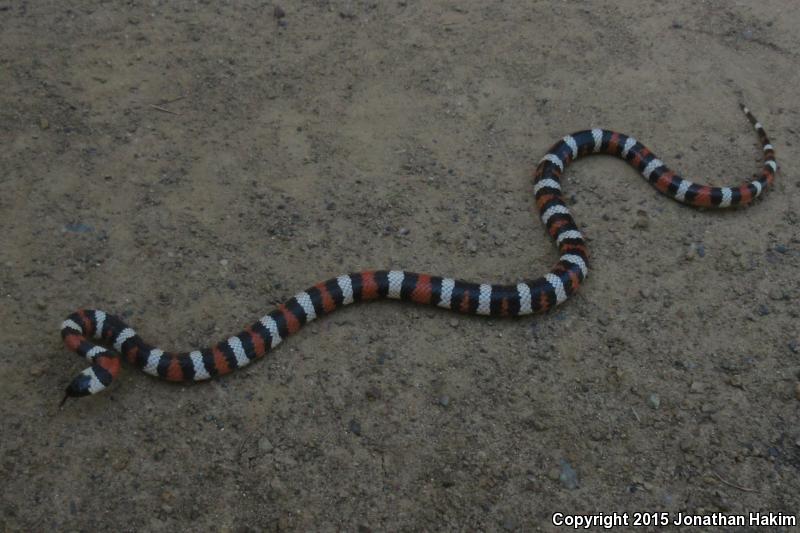 The rest of the evening all we added was some alligator lizards, sierra chorus frogs, and this snake skeleton (rattler?)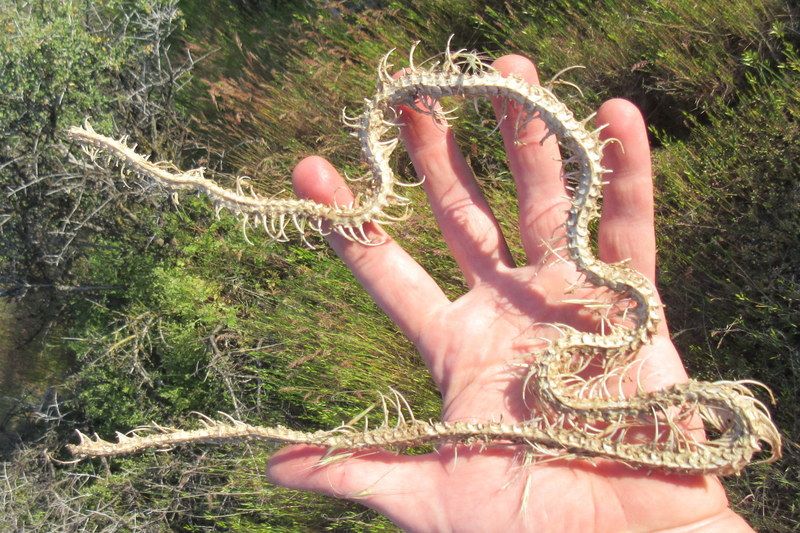 The next day we woke up early and I thought the flipping was going to be hot when Matt and I flipped 2 fence lizards, a skink, and 2 sharptail snakes under the first four rocks we touched!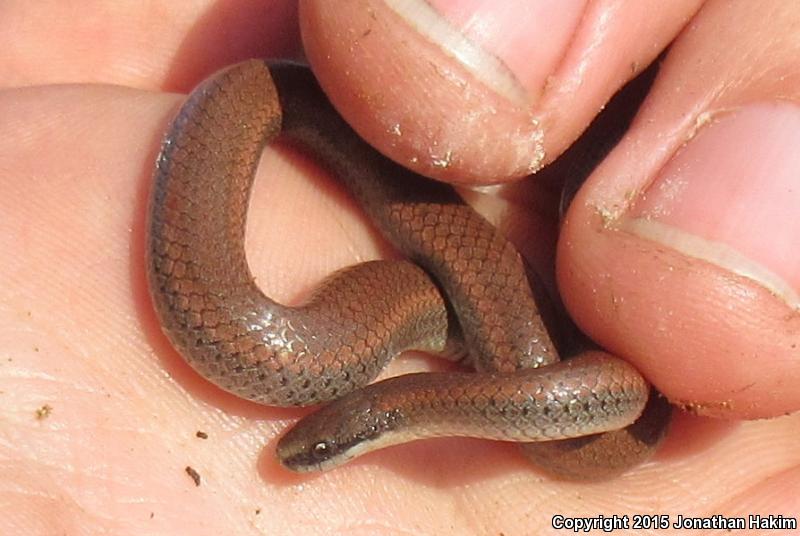 Unfortunately, a couple hundred rocks were lifted after that without another snake showing up.
So after walking and a bit of driving didn't yield a striped whipsnake on the crawl, it was on to the next place.
STAGE FOUR: Driving around Shasta
Without Joshua's local knowledge, we were pretty much flying blind. I had four salamanders that I really wanted to see (Shastas, Shasta Blacks, Siskiyou Mountains, and Scotts Bar)...but the forecast was getting HOT, and the weather was dry, so hopes were not high. We started looking for water and finding what we could find.
First was a medium-sized lake I'd spotted on the map. We hadn't been seeing much of anything until Matt yelled, "Jonathan, there's some kind of crazy lizard over here!" I rushed over, and we teamed up to catch the most flaming alligator lizard I have ever seen.
Shasta Alligator Lizard (
Elgaria coerulea shastensis
) - lifer subspecies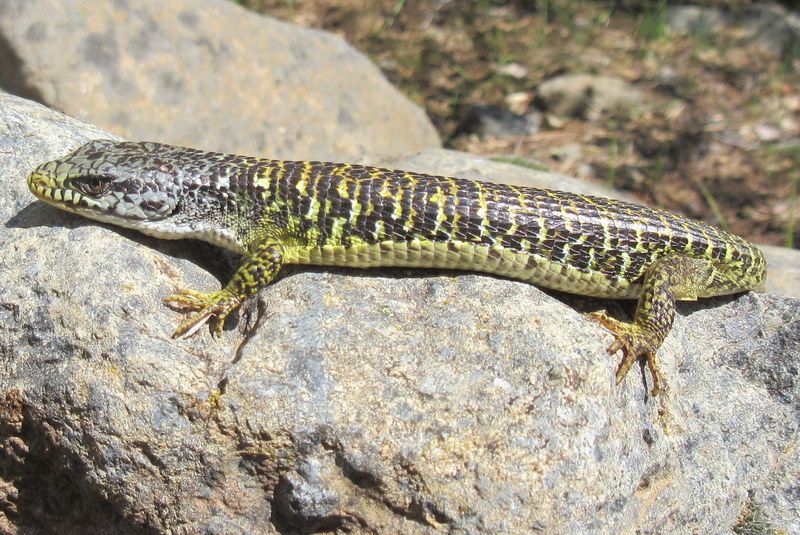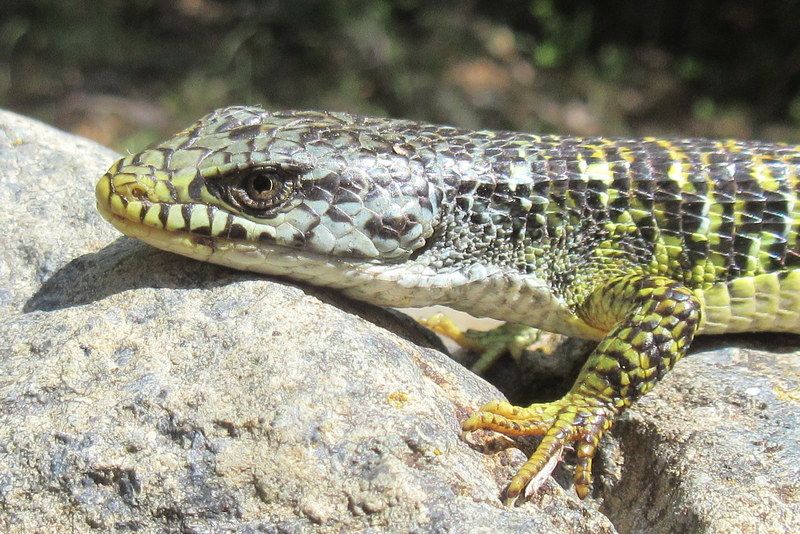 habitat shot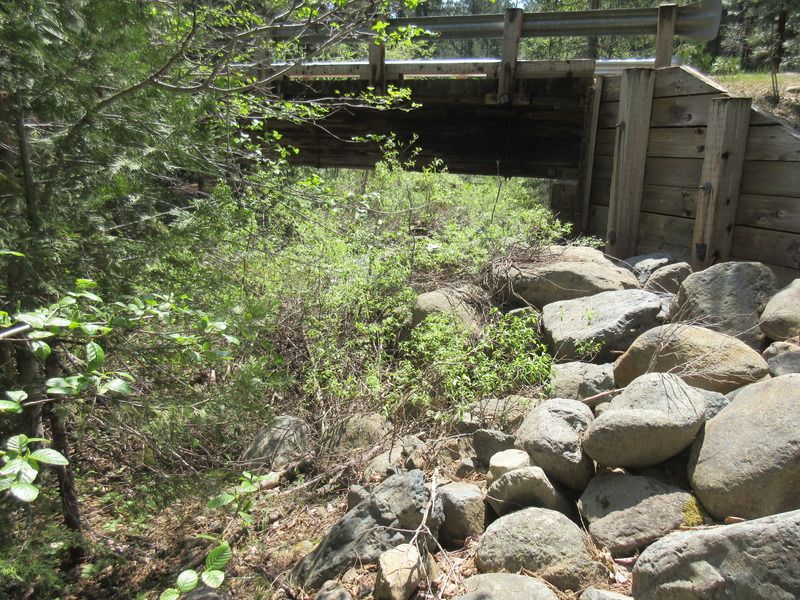 I also got to work on my fence/sagebrush identification skills for the first time in years. This is a sagebrush, right?
Western Sagebrush Lizard (
Sceloporus graciosus gracilis
)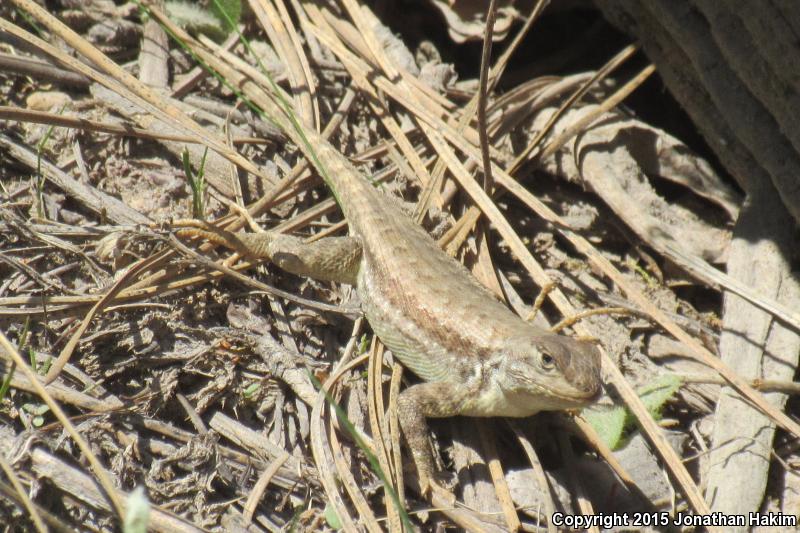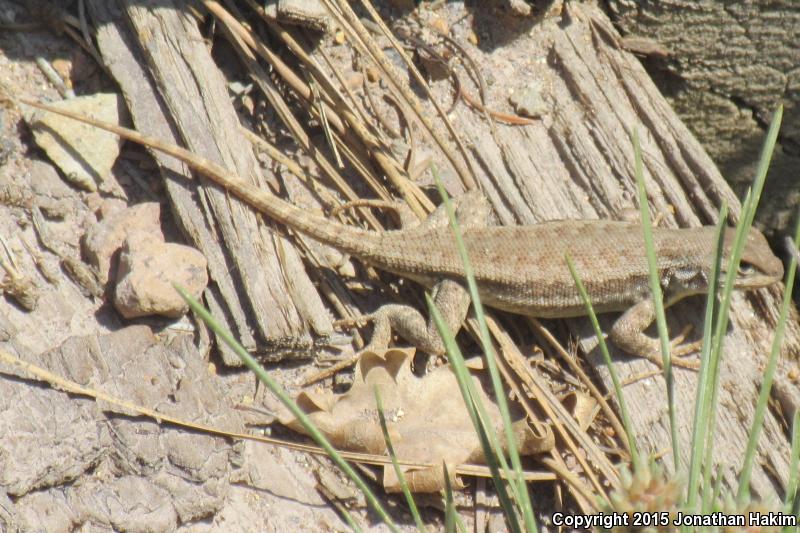 Around Shasta Lake we looked around, but quickly gave up on finding a useful sali spot. Instead we stopped for a break at this beautiful creek: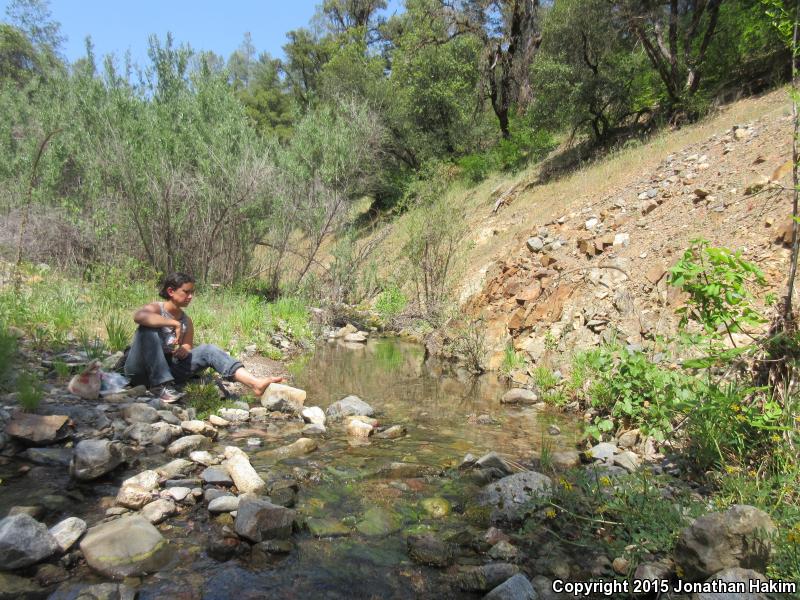 Within minutes Matt had turned up his lifer Striped Racer, a big target for the trip:
Striped Racer (
Masticophis lateralis lateralis
)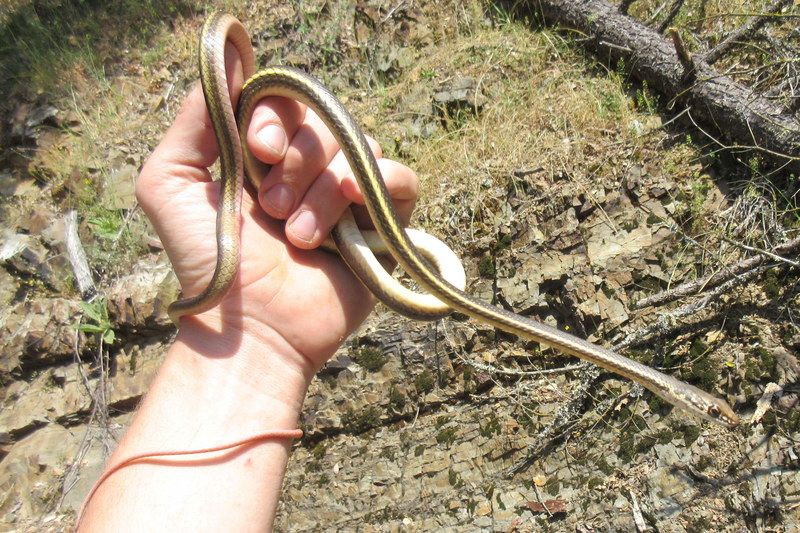 Having searched the area for herps, I walked through a large culvert under the road and found a nice cold pool. Having touched way too much poison oak over the last few days, I stripped to my boxers and took a swim. After I was done and well refreshed, I went back into the culvert and took off my boxers to wring them out.
Of course, it was at that moment that Rose and Matt started yelling from the other side. "Jonathan! There's a snake! It went into the culvert and it's moving right towards you!"
I thought they were joking, but by their insistence realized they were serious. I had to make a quick decision...do I catch the snake naked, or waste time putting the boxers back on first?
I decided that the after-catch pics would get a little too complicated if I caught it naked, so I put the boxers on and walked up the canal. I carefully ran my feet through the water to make sure the snake didn't get by me...but got to the end of the canal and it wasn't there!
I noticed that there were seams in the culvert, where the snake must have slipped out. Feeling like I missed a chance, I walked back down to get my clothes...and saw the garter snake emerge from a seam and start swimming away! He was an easy catch from there, and I emerged from the culvert with nothing but boxers, my camera bag, and a garter snake: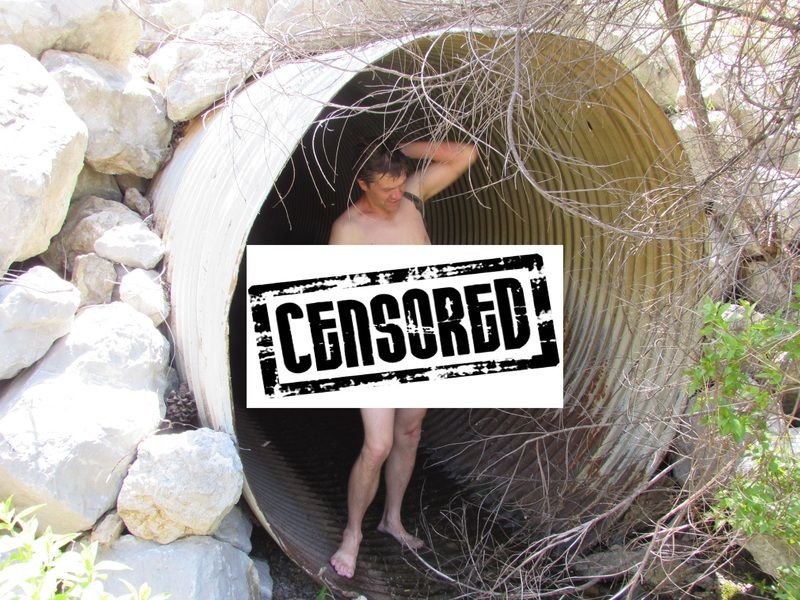 Oregon Gartersnake (
Thamnophis atratus hydrophilus
)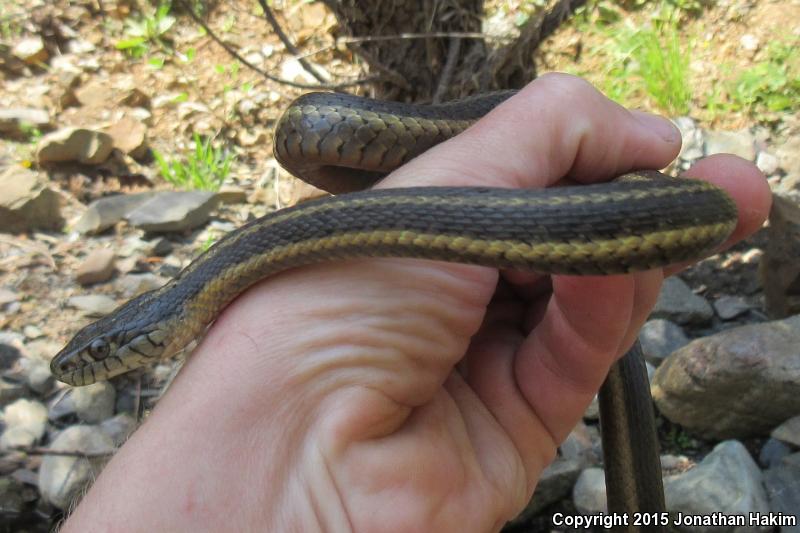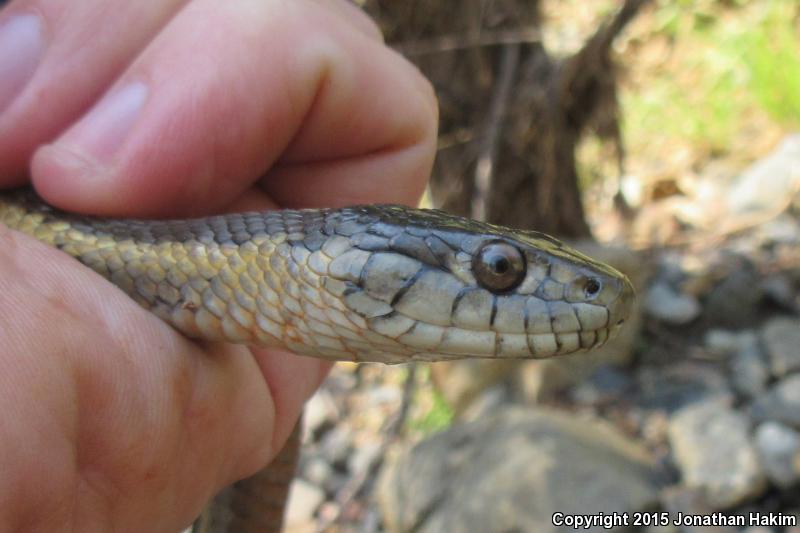 We drove on from there and found some darker, moister woods. Three hikes along streams in the forest yielded our best amphibians of the trip, along with a number of different snakes.
On the first hike, we found some giant salamander larvae in various creeks - the first salis of the whole trip!
Coastal Giant Salamander (
Dicamptodon tenebrosus
)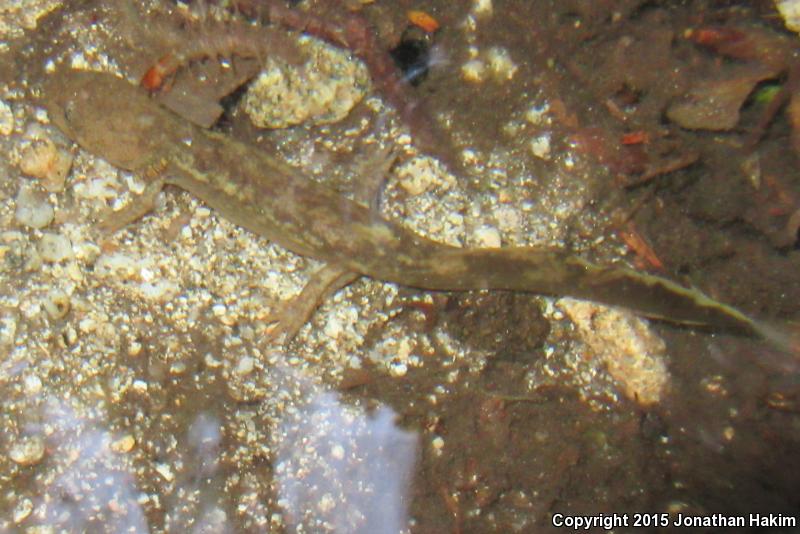 habitat shot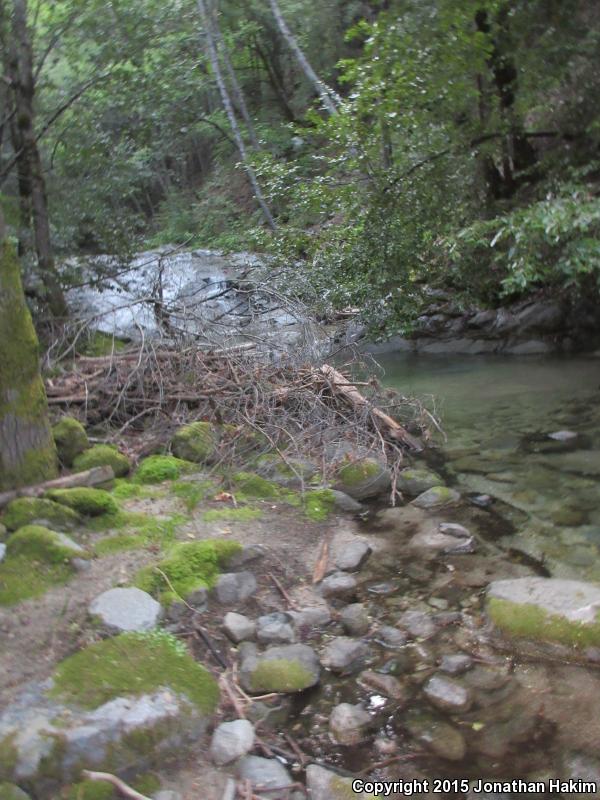 But the great find was in some talus right next to the creek. I turned over a rock and found my first ever Shasta Black Salamander - just a juvi though.
Black Salamander (
Aneides flavipunctatus
) - Shasta population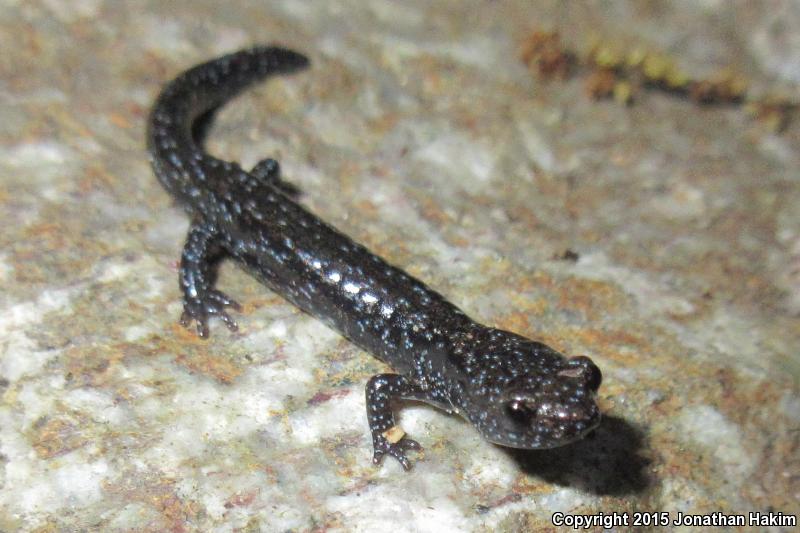 Just across the trail some skinny logs were stopping erosion. I pointed at one and told Matt to lift it while I got in position. Under the log, on top of a second log, was a huge, beautiful adult black sali. My camera couldn't capture how beautiful it was in person: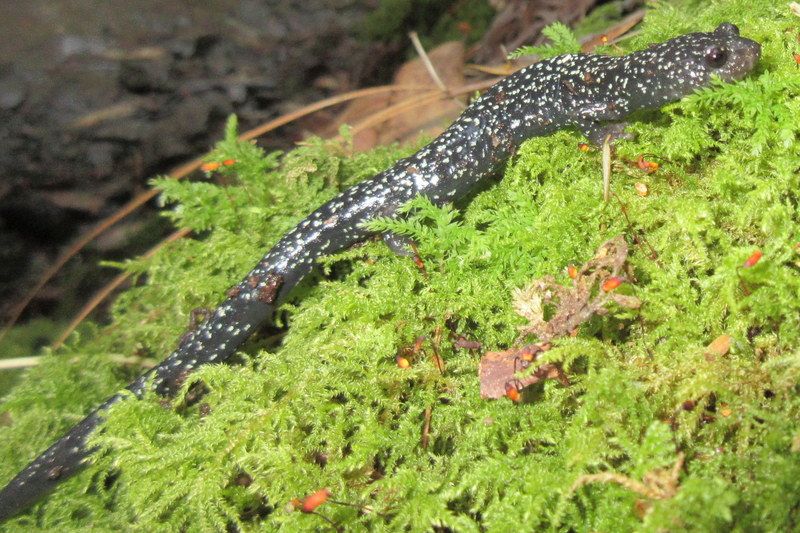 A couple more juvis were found next to the stream later: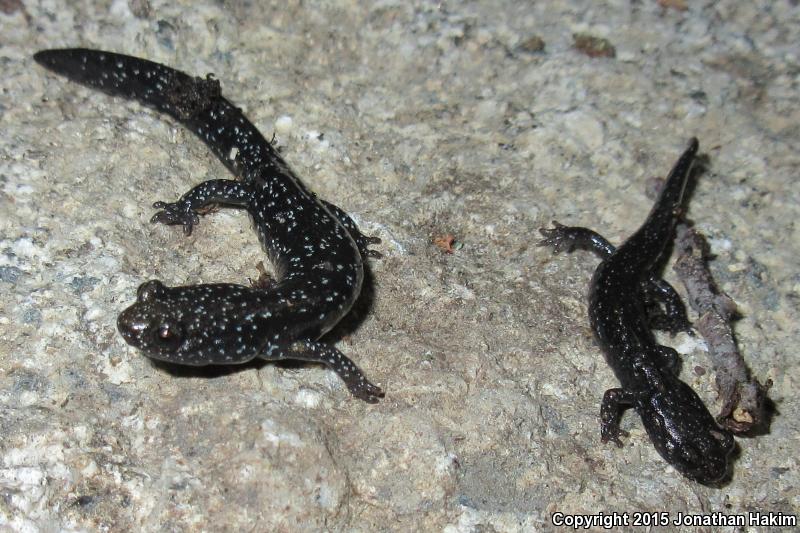 habitat shot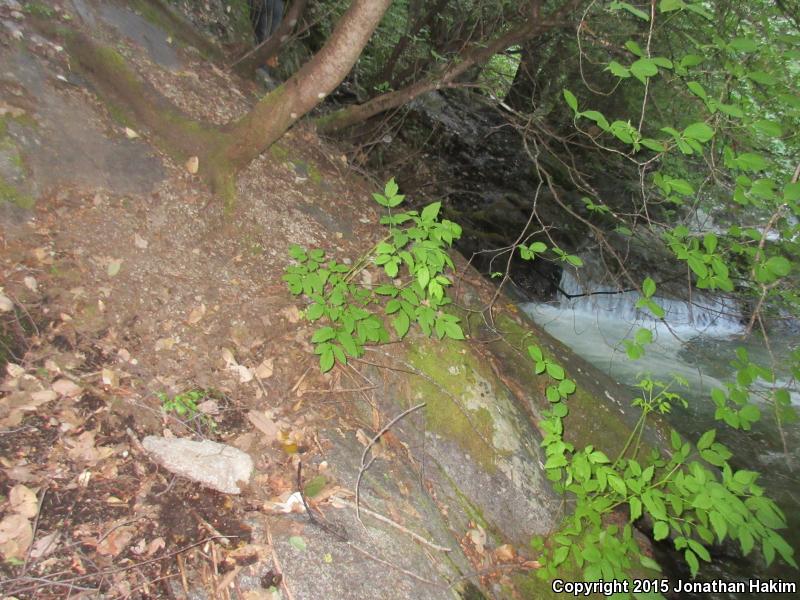 Fence, sagebrush, southern alligator lizards, and skinks were all found on that trail too. But the other big sighting of the night was a Black Bear near the road as we drove to our campsite! Unfortunately, my flash went off on my first pic, making it a bit fuzzy. I got out of the car and got 3 more pictures as I followed it away, but all three were even worse than this one.
There was still a little bit of daylight when we got to the campsite. I flipped some logs in a clearing nearby, and found a great little juvi rattler under one.
Northern Pacific Rattlesnake (
Crotalus oreganus oreganus
)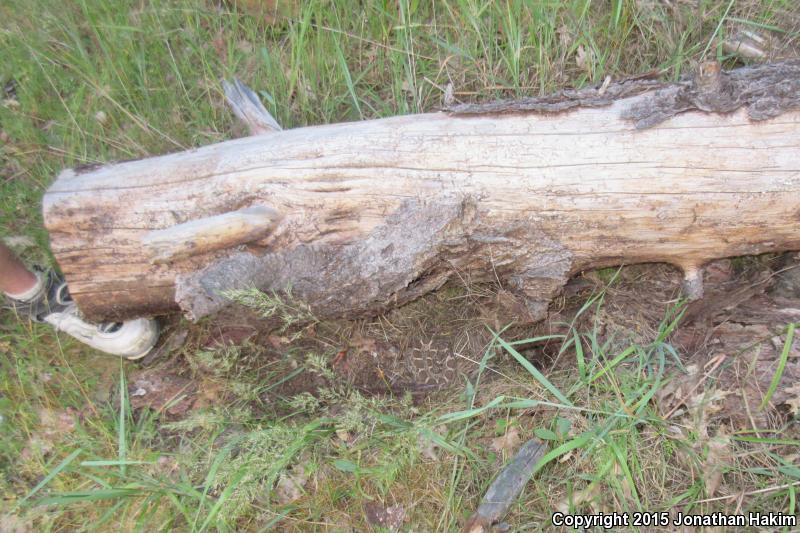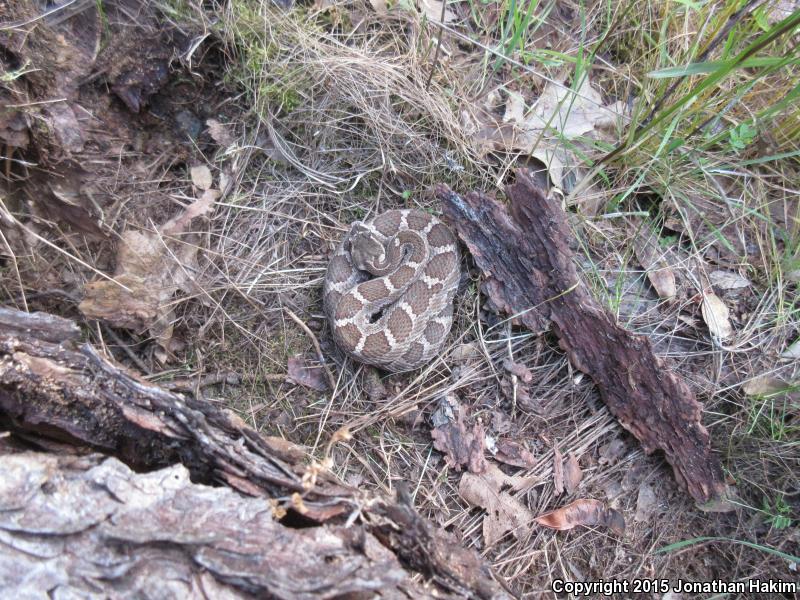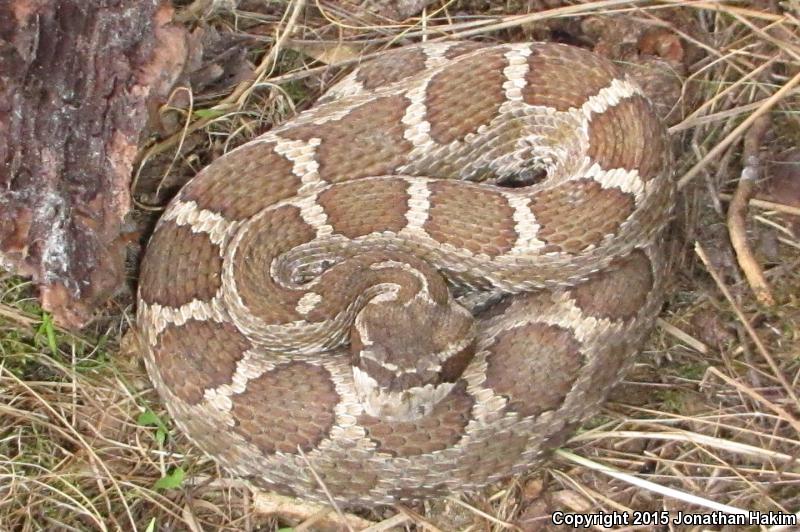 The next morning's hikes were in sunnier territory in the same locale, and the herps seen reflected that. Everything but the alligator lizard was on the crawl:
California Alligator Lizard (
Elgaria multicarinata multicarinata
)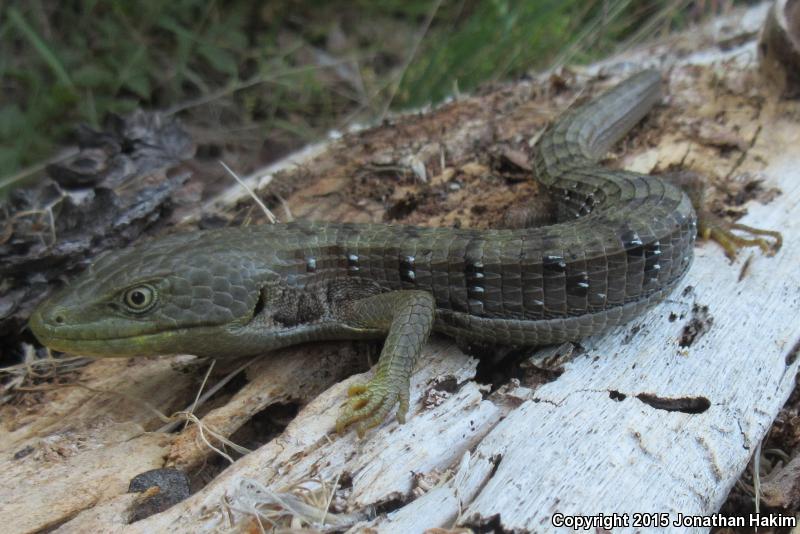 NorthWestern Fence Lizard (
Sceloporus occidentalis occidentalis
)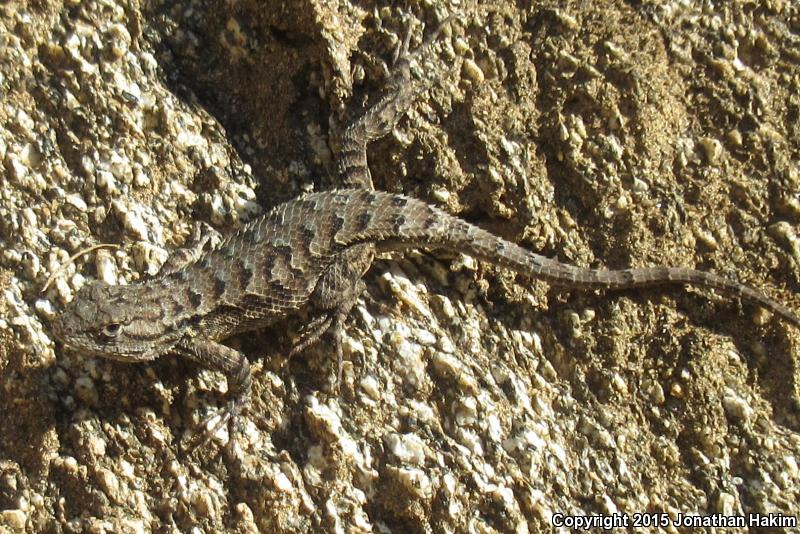 Western Yellow-bellied Racer (
Coluber constrictor mormon
)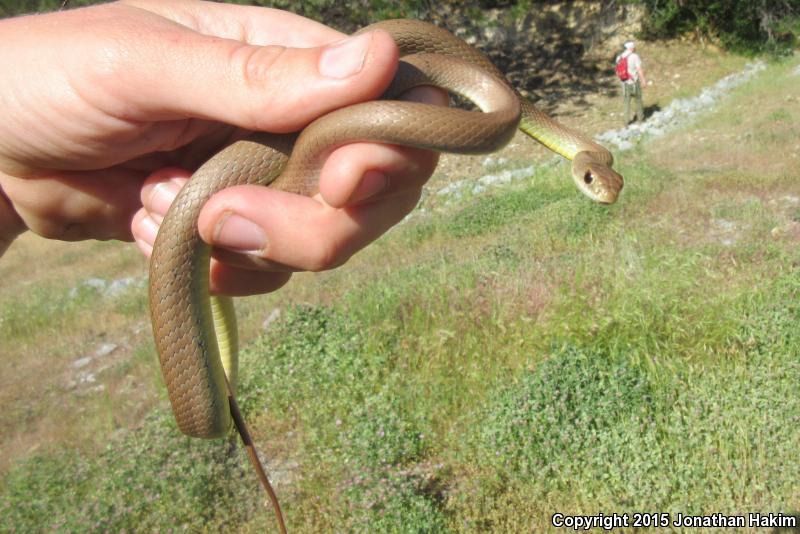 Pacific Gopher Snake (
Pituophis catenifer catenifer
)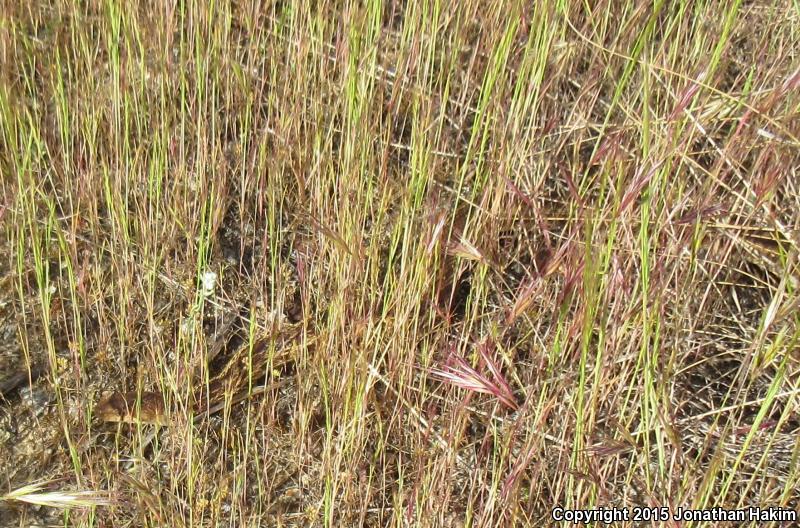 Western Sagebrush Lizard (
Sceloporus graciosus gracilis
)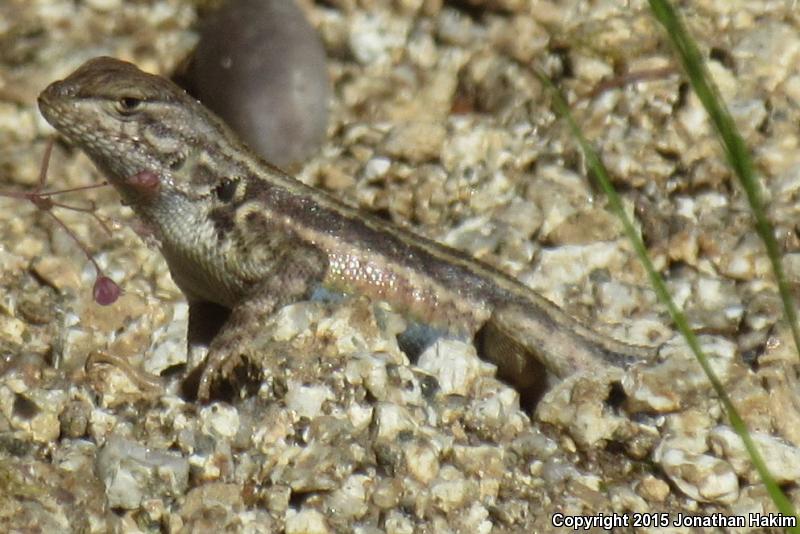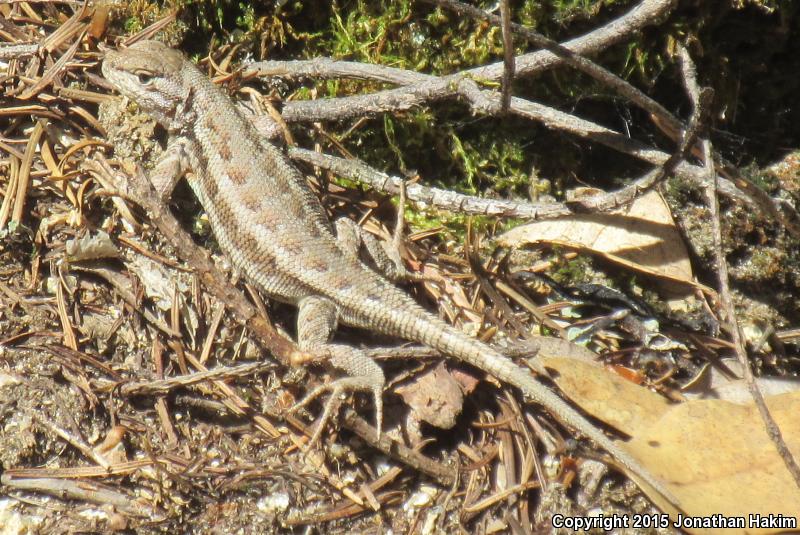 Western Skink (
Plestiodon skiltonianus skiltonianus
)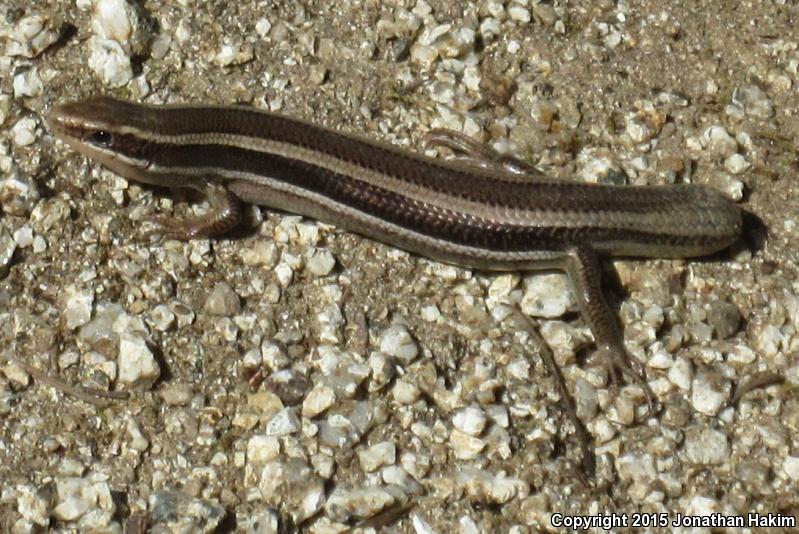 California Whiptail (
Aspidoscelis tigris munda
) - I hadn't realized they ranged up here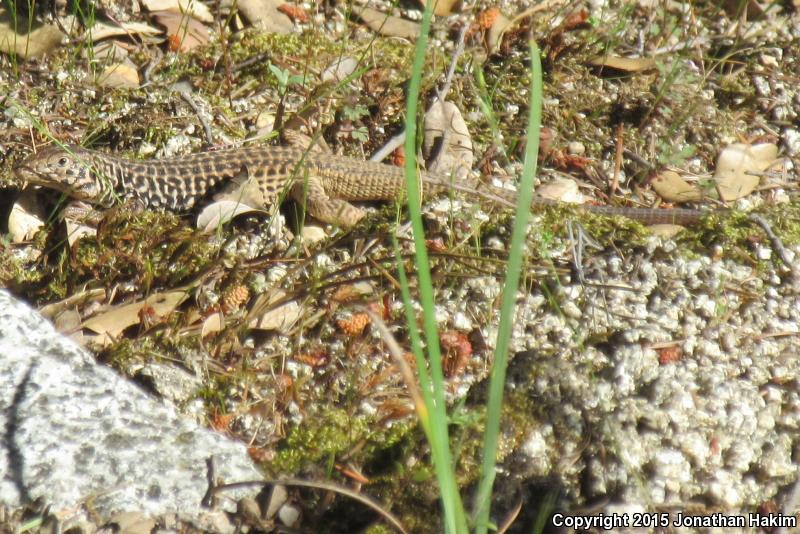 habitat shot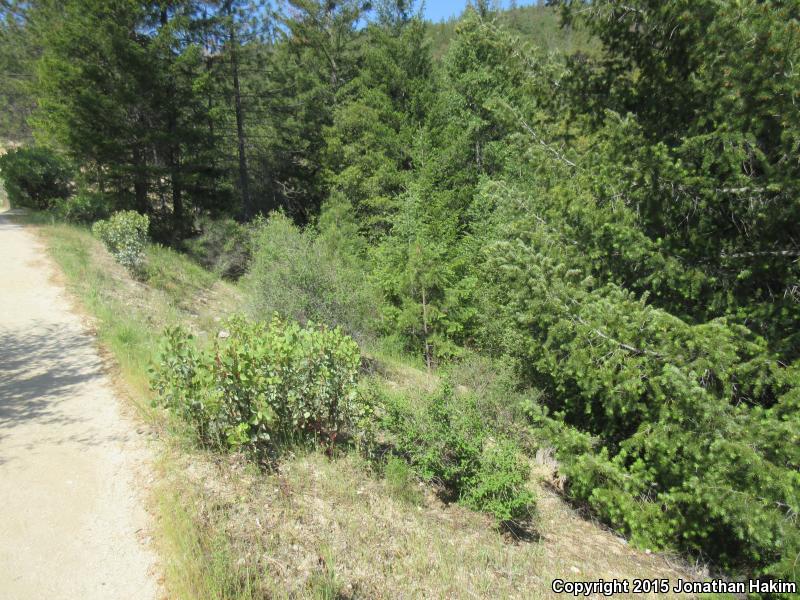 Northwestern Ring-necked Snake (
Diadophis punctatus occidentalis
)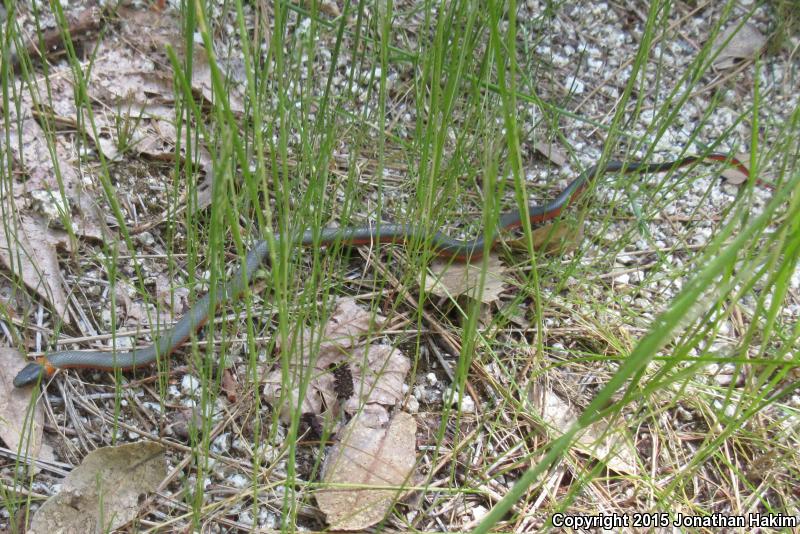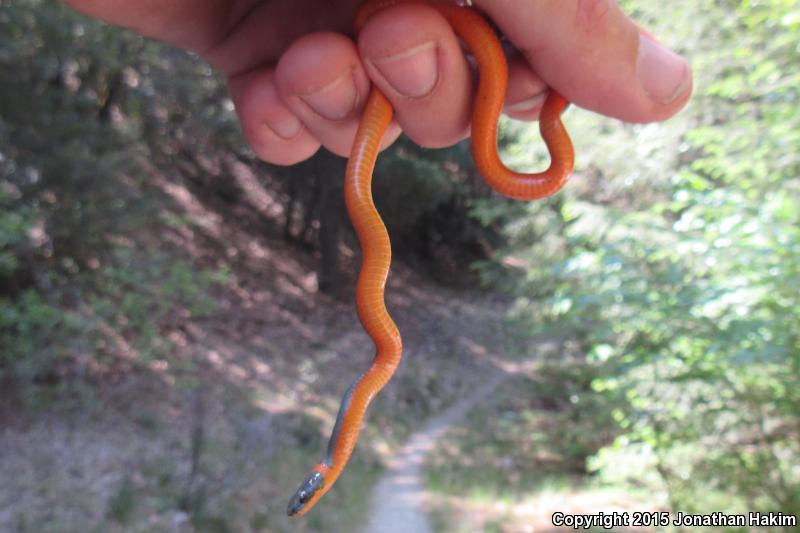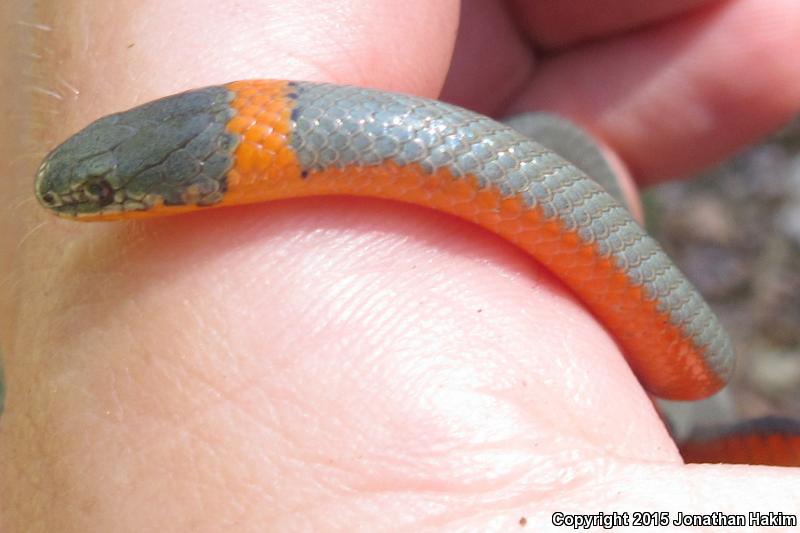 In the streams we flipped a few frogs:
Foothill Yellow-legged Frog (
Rana boylii
)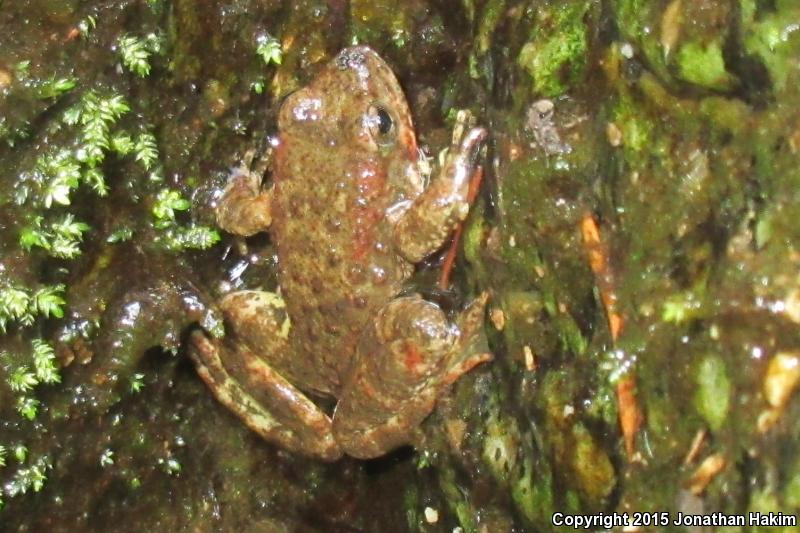 And a few more giant sali larvae, including this huge one: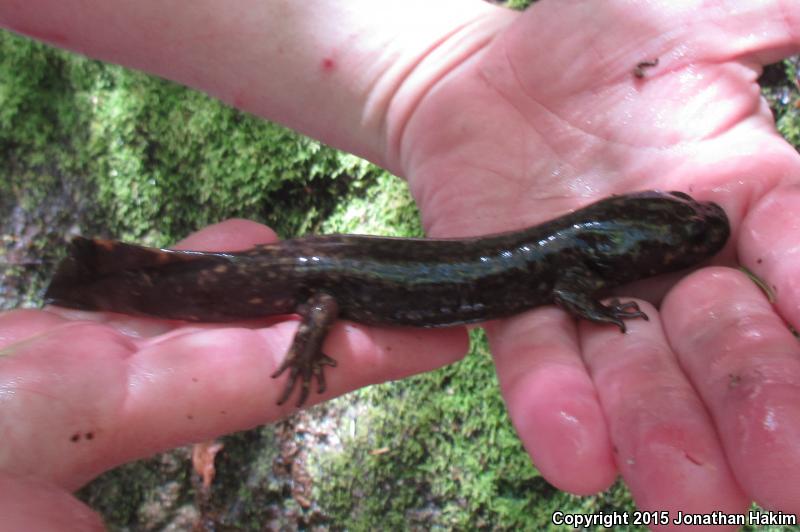 habitat shot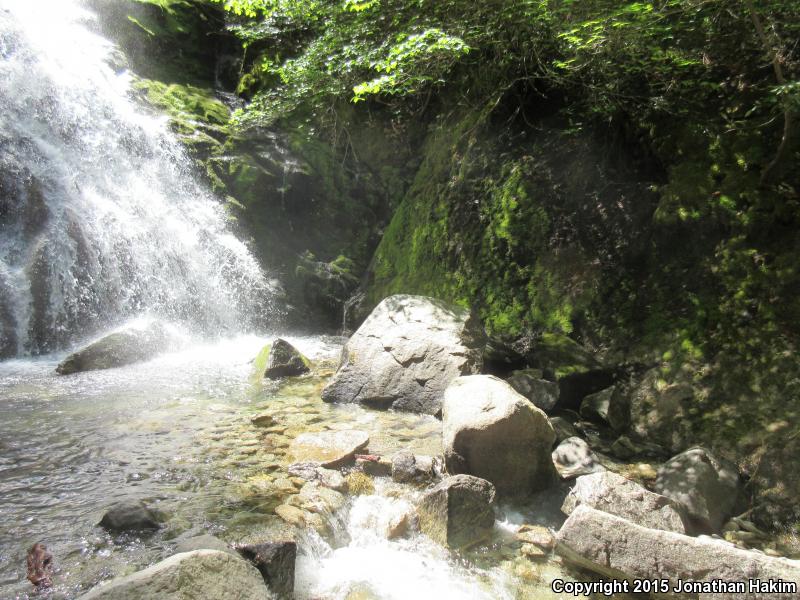 The other waterfalls were nice too:
The rest of the day we tried to find more western locales for amphibians, but did really poorly in the hot, dry conditions. Only a few herps were found:
Valley Garter Snake (
Thamnophis sirtalis fitchi
)
Foothill Yellow-legged Frogs (
Rana boylii
)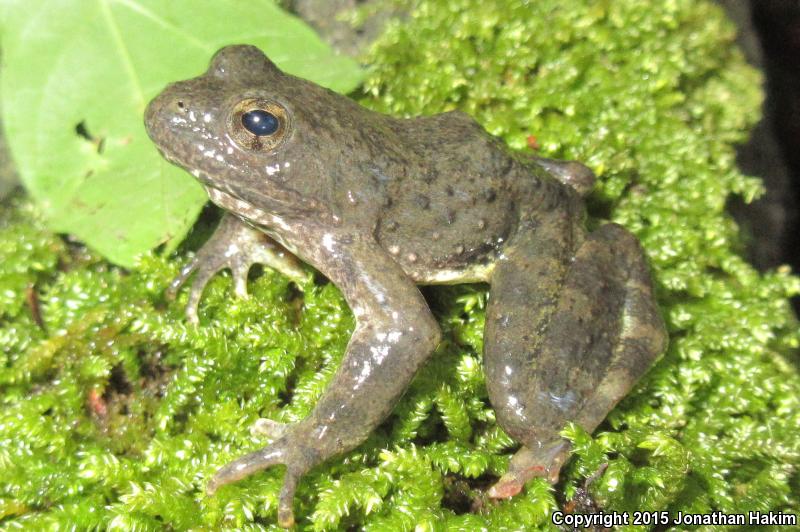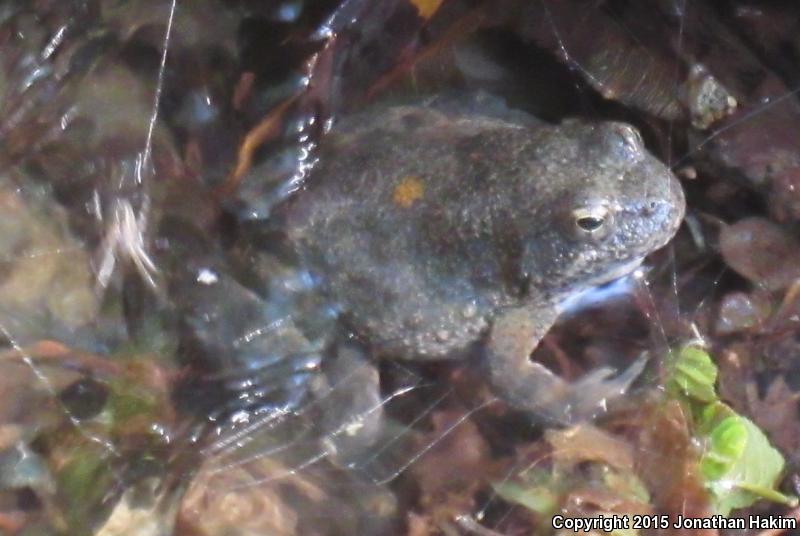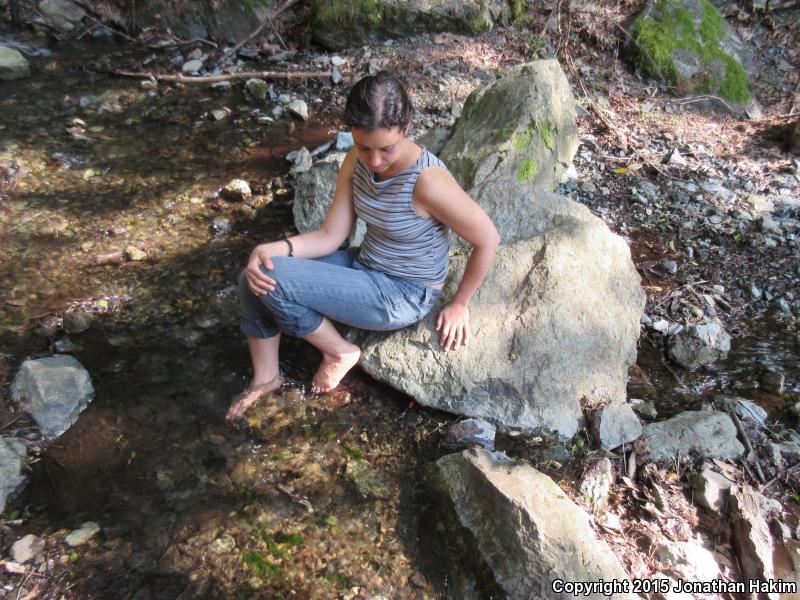 American Bullfrog (
Lithobates catesbeianus
)
Sierran Chorus Frog (
Pseudacris sierra
) calling
We stopped in Siskiyou Mountain Salamander and Scotts Bar Salamander habitat, but it was clearly just too dry, so my dream of getting those sali lifers on this trip didn't happen.
Okay, that's already a really long post, so I'll throw the 1.5 days we spent on the Oregon side of the border in the next post:
http://www.fieldherpforum.com/forum/vie ... =8&t=21983