April 9th we checked some of our tin and AC. Several smaller species found but always nice to find milks and copperheads. Hopefully we will have a normal Spring for a change.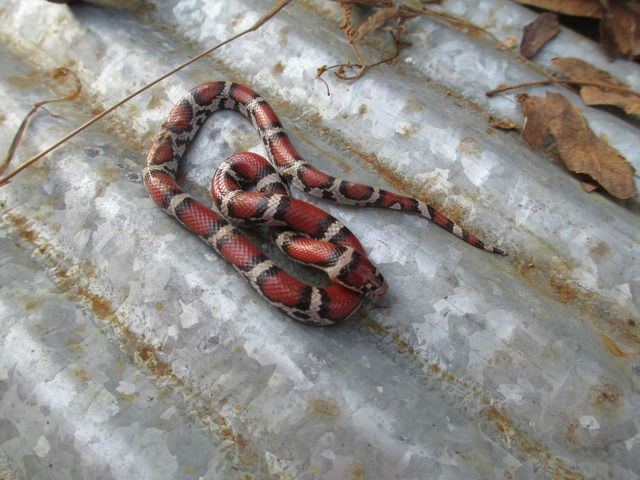 This little juvenile milk had some blisters but overall looked good. Always exciting to find the first one each year!
The copperhead was one we have seen several times the last 2 or 3 years. Looked like he had just shed. It was under one of our best producing tins for copperheads. Just something about this particular tin that produces every year. Didn't try for better pics since we decided not to bother the snake any more than we had to.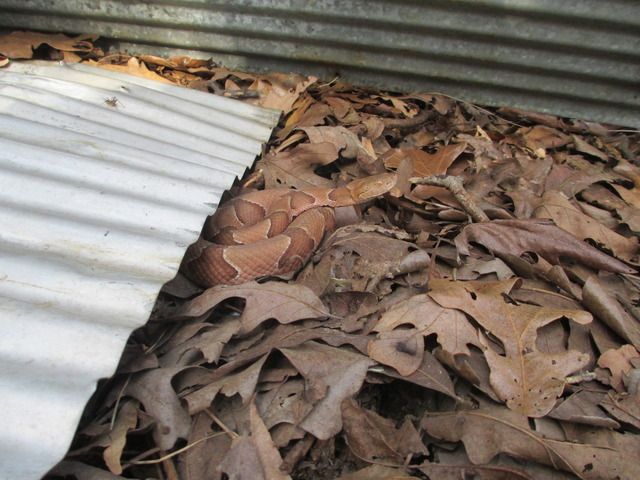 Happy herping to all on the forum. Hope we all have a great year!
Gary