Hey all
So it's been an impossibly long time since I've posted anything, but I figured that now was as good a time as any for one. A series of life changing events brought me headlong into the heart of Nebraska to further my education as a full-time, working student. As such, herping has been in short supply, despite being surrounded by fantastic habitat. As we just had our first snow on the ground, I decided to post, looking back on the time that I spent in the heart of the midwest, in Kansas and Missouri. Hope you enjoy
Chad Whitney should remember this one. Here's the dark side to roadcruising (and why you should never attempt to pursue a coachwhip off road in your vehicle)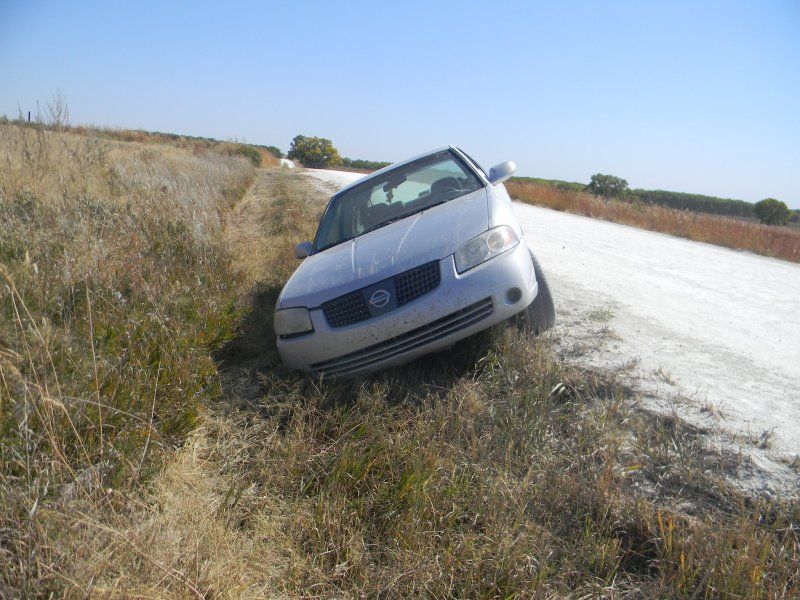 This gorgeous milk was the result of a lot of hiking into uncharted territory
These are a big deal in Nebraska. Not so much in Kansas.
Great plains rats were always abundant in the right habitat. (which was everywhere.)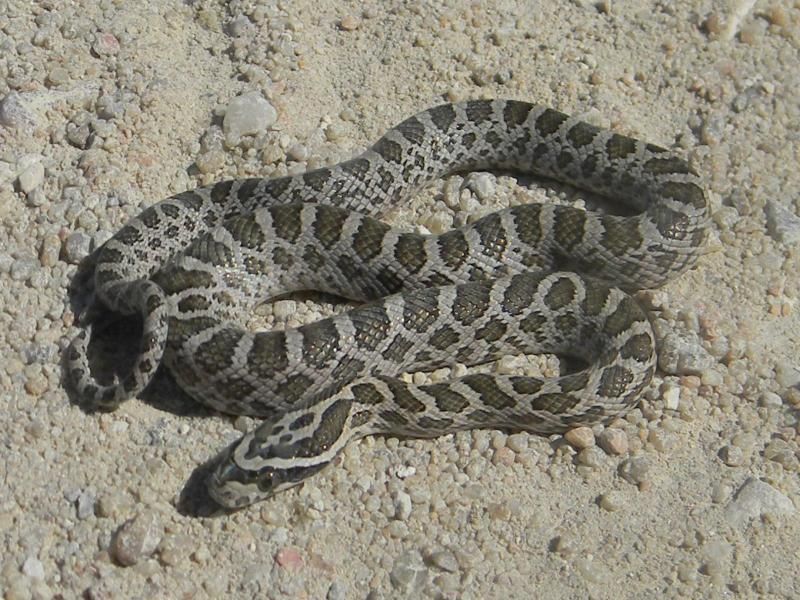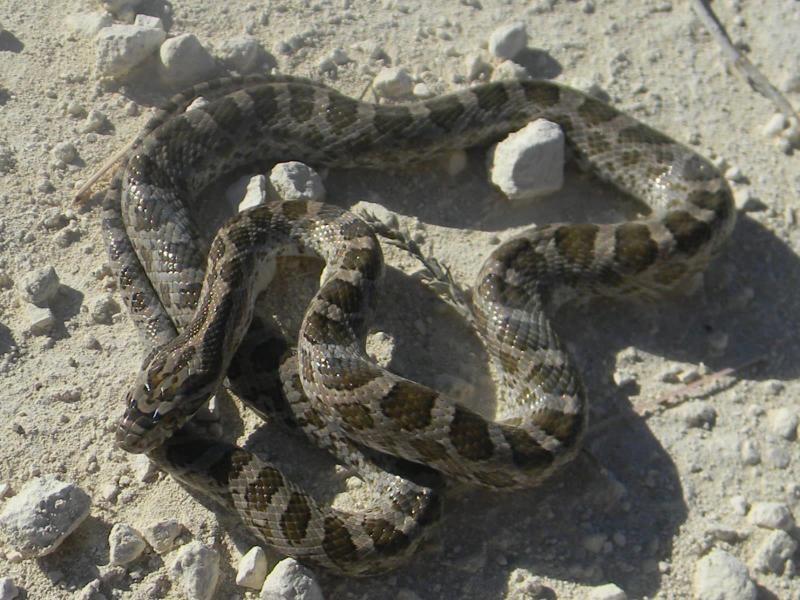 Fall was always a good time to be in Kansas. Lots of little guys crawling around, like this young viridis.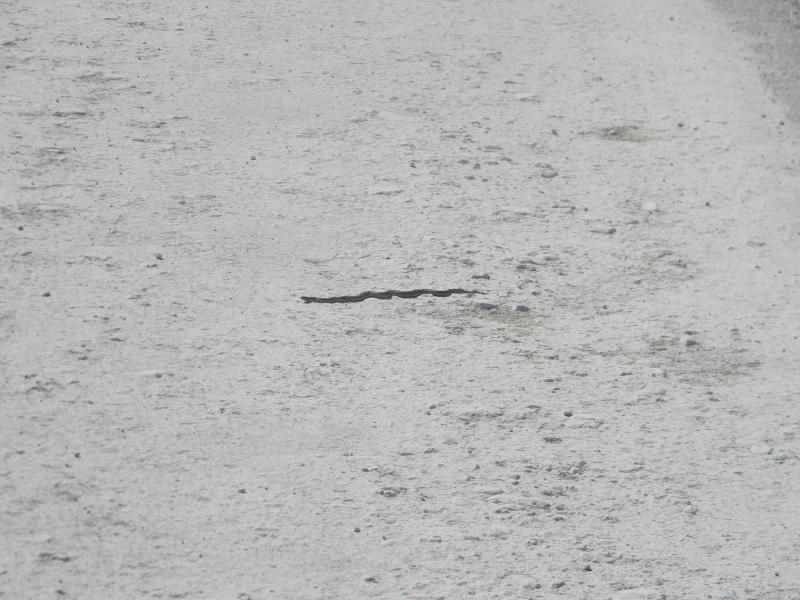 These are large, cantankerous, and smelly and I still love them.
These were always abundant but I never got tired of seeing them.
Eastern Kansas black rat, flipped in a huge tin site.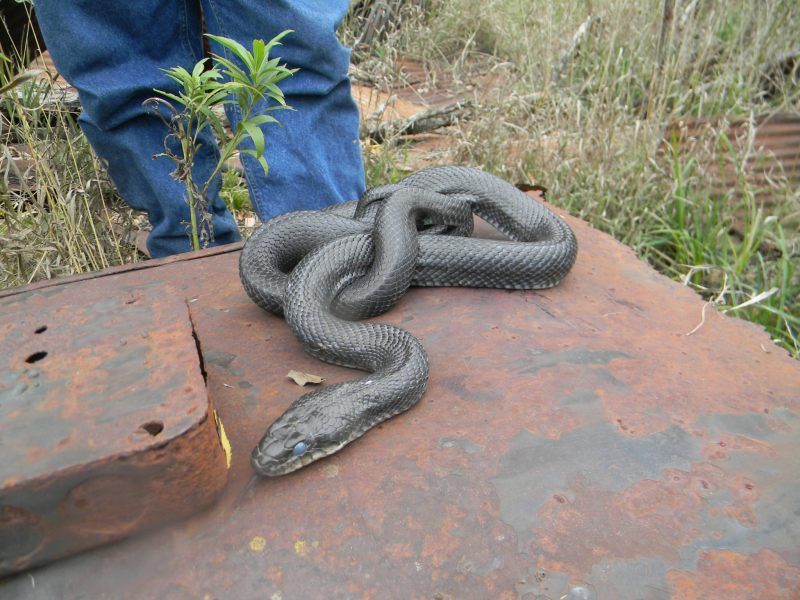 Watch your fingers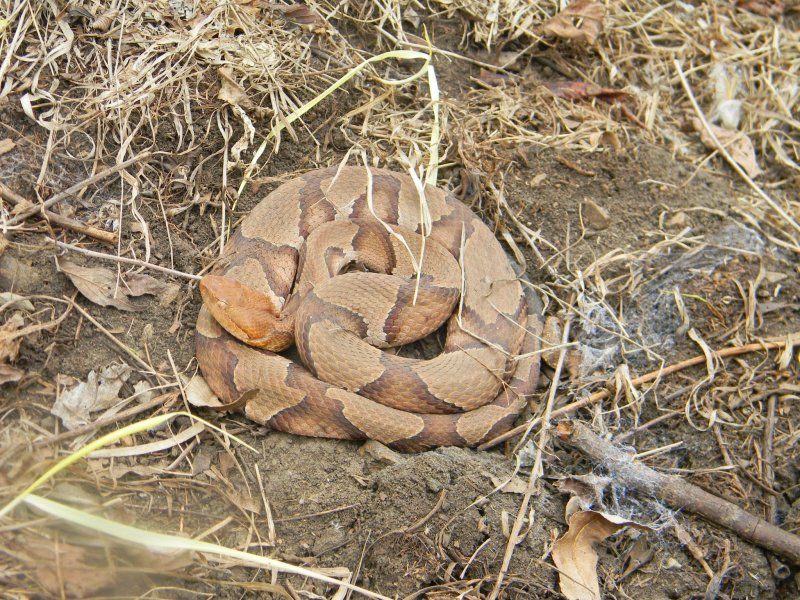 Double milks flipped under tin. This was a strange one, a large adult was at one end, and a YOY was at the other. Had never happened to me before, and hasn't happened since.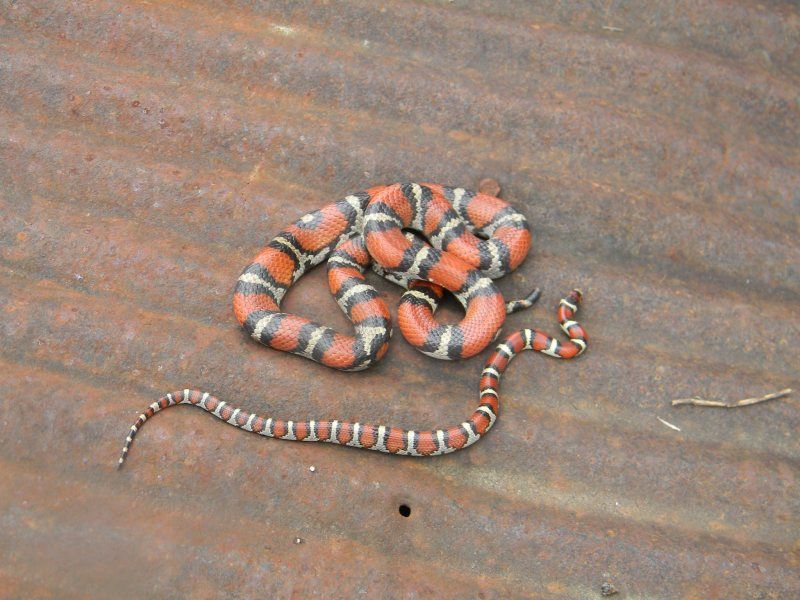 Lemon racer
Another eastern Kansas milk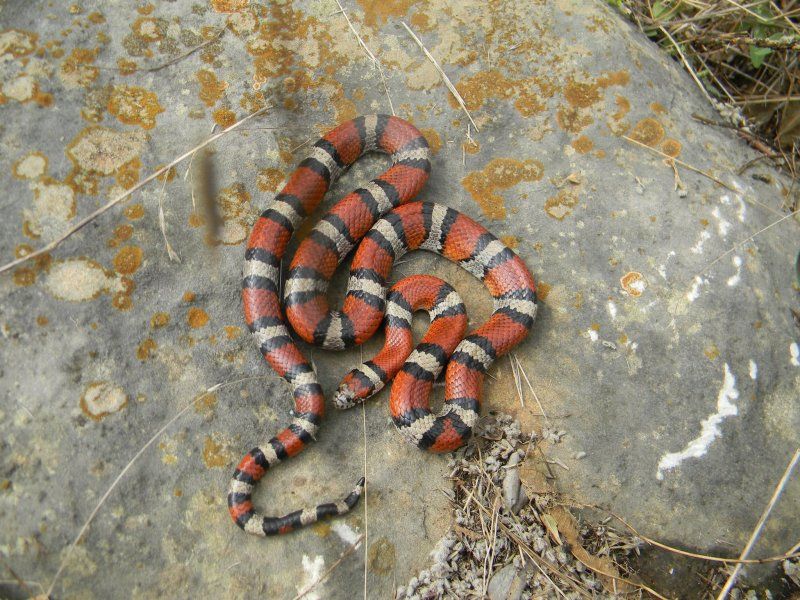 Big horridus flipped in a massive tin pile out in the middle of nowhere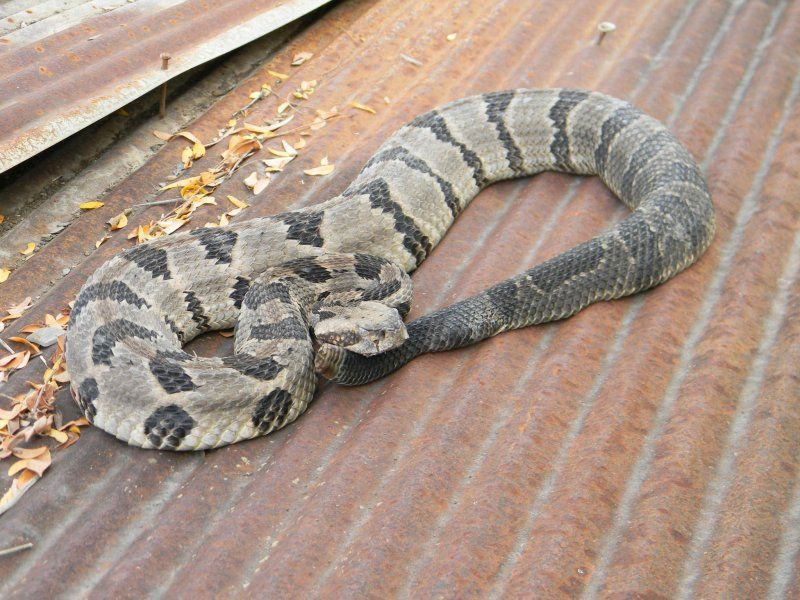 Young prarie king. Love the spots on this guy.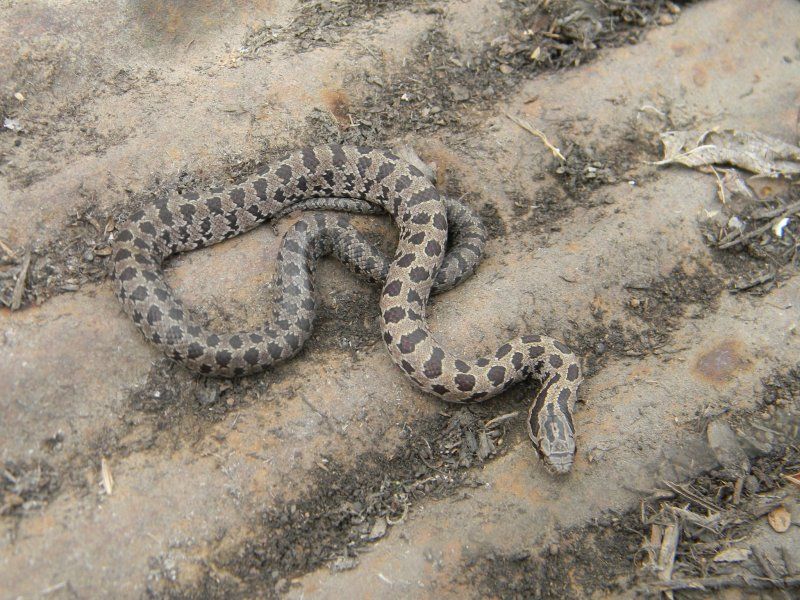 Tin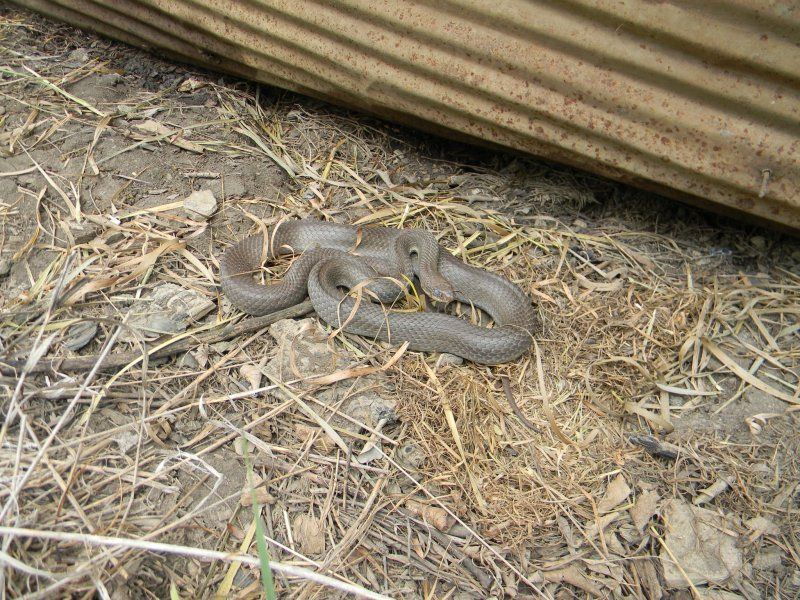 This was the result of a night of roadcruising in the fall. I found 4 horridus AOR and 2 DOR on this night. Little did I know what this spot was capable of...
Little guy
Young bullsnake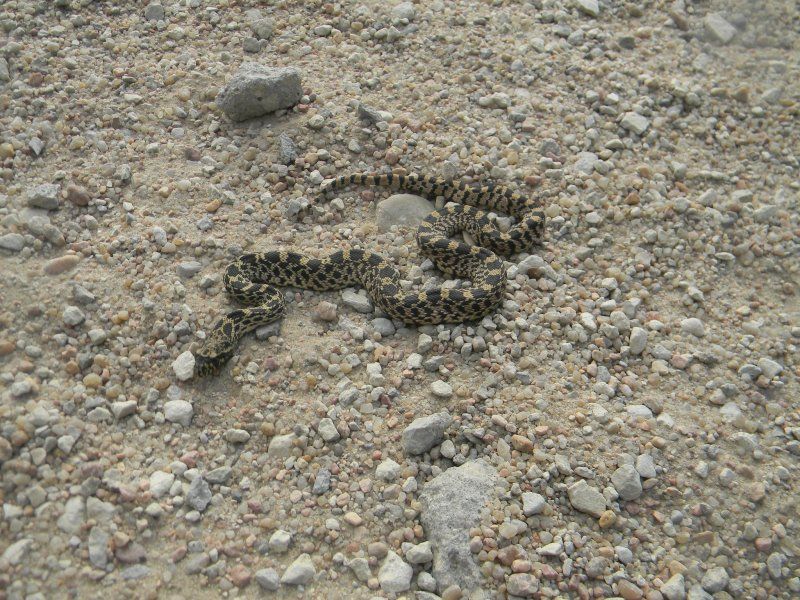 Radix
Who doesn't love this sight?
Duel copperheads flipped under a huge rock in Missouri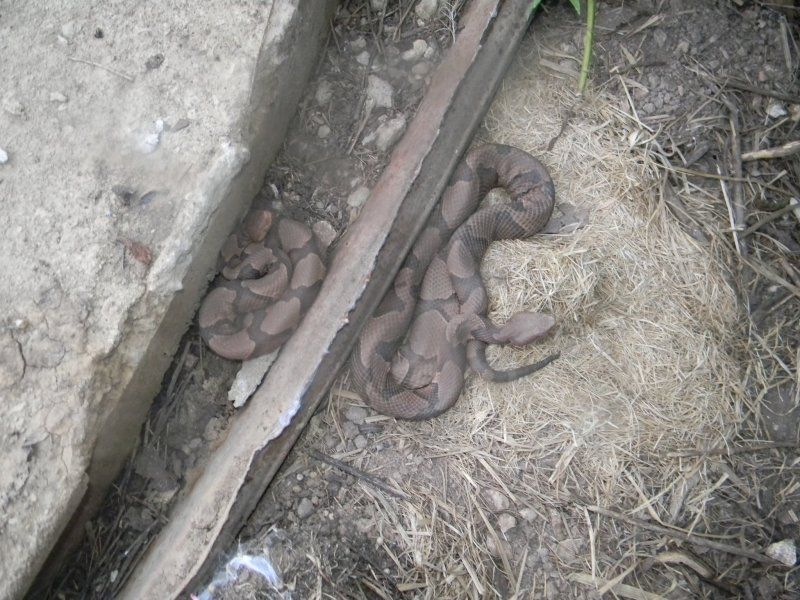 Beautiful Missouri milk
A pair of bulls I found mating in the road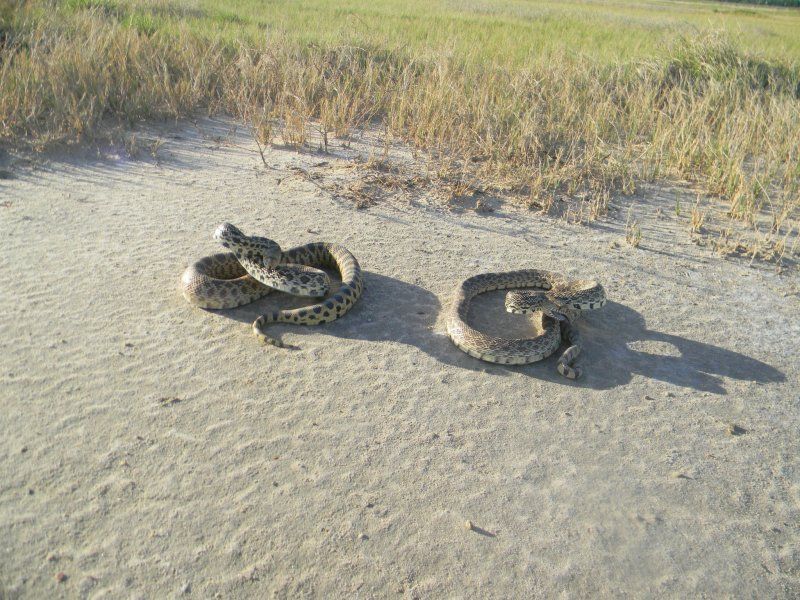 I love this gentilis for some reason
Another nice timber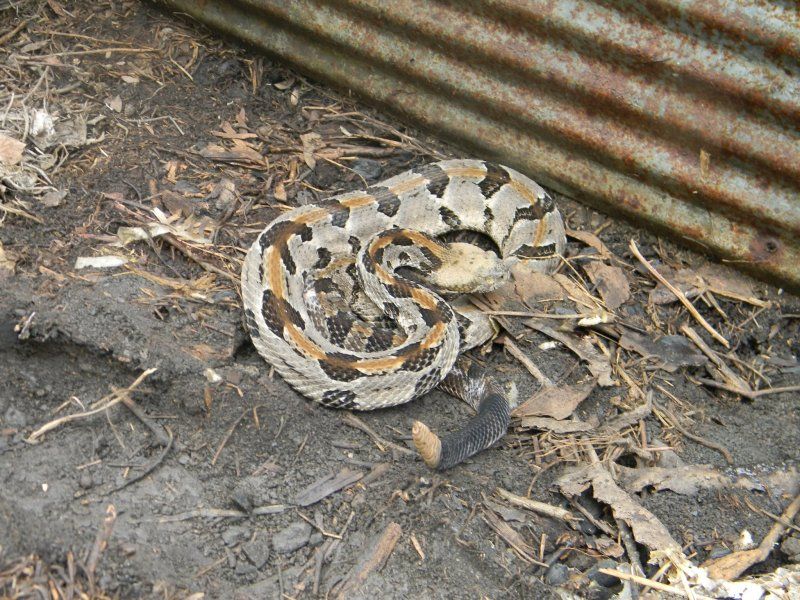 Nice copperhead, found with several other forum members.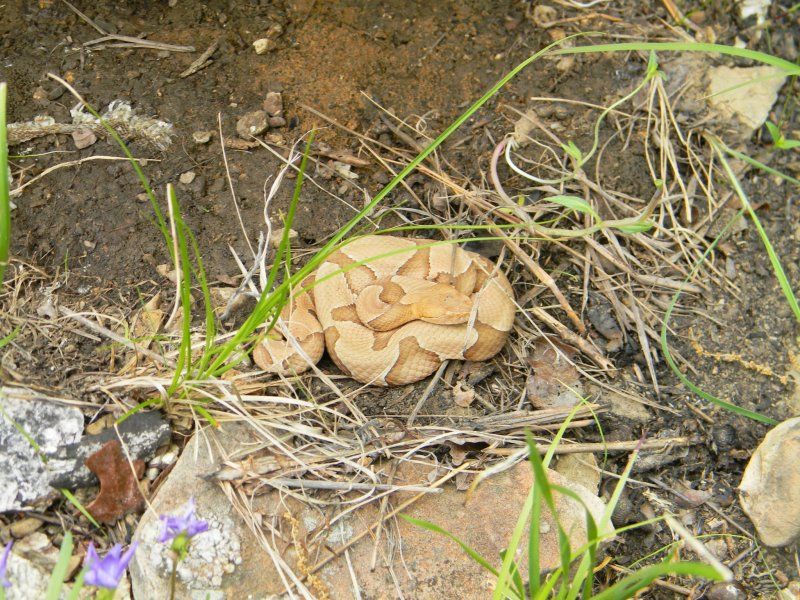 Chocolate Missouri milk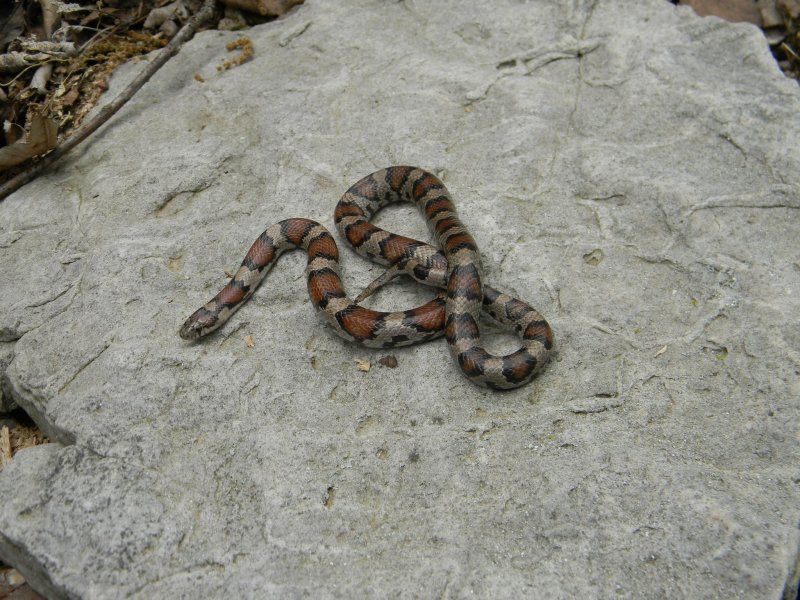 Lemon king Dan Krull and Chad Whitney cruised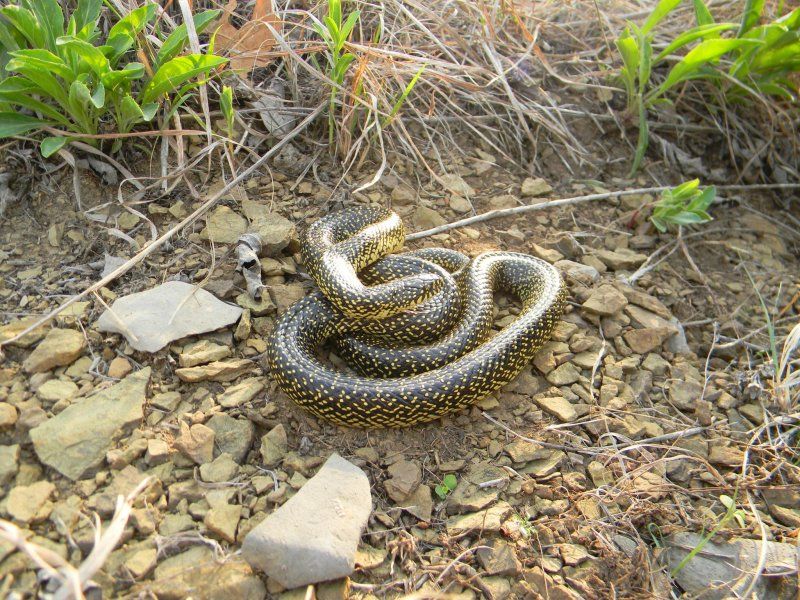 Really nice rat snake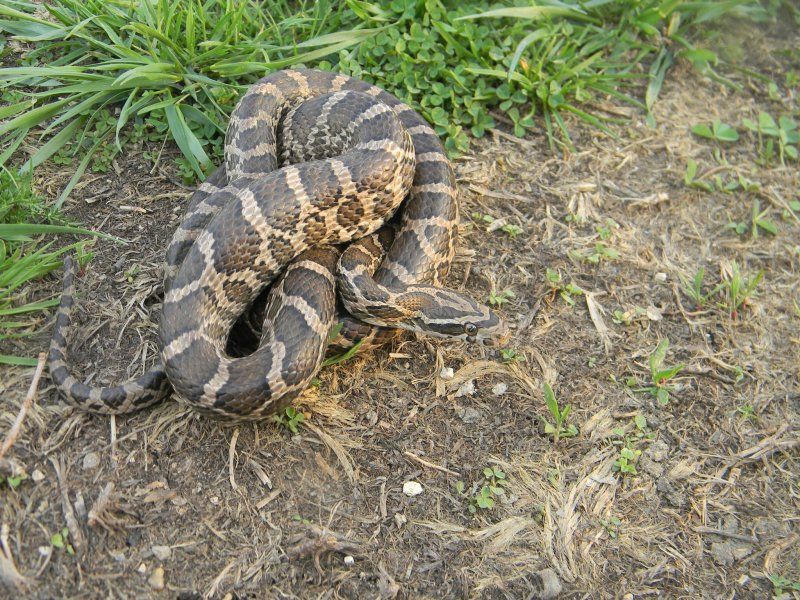 Orange syspilla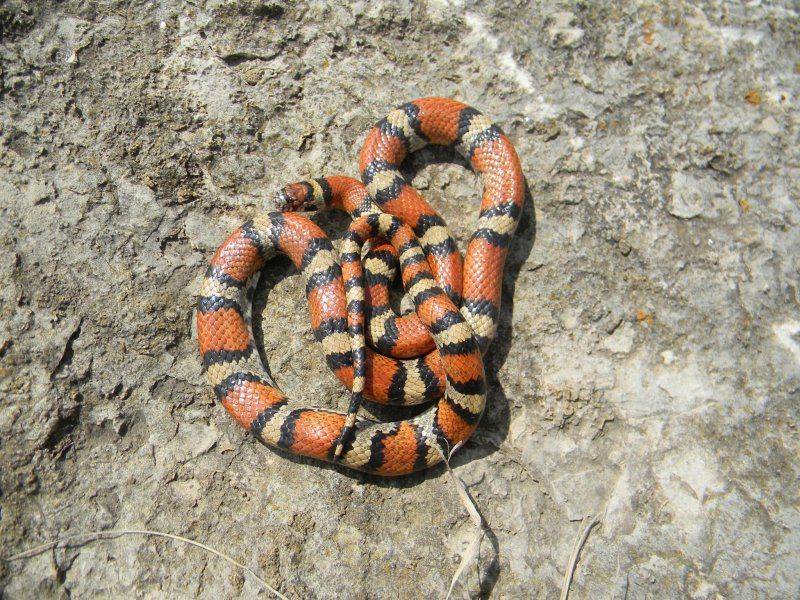 A friend called to tell me she thought she might have a snake in her window well. 14 lined snakes later...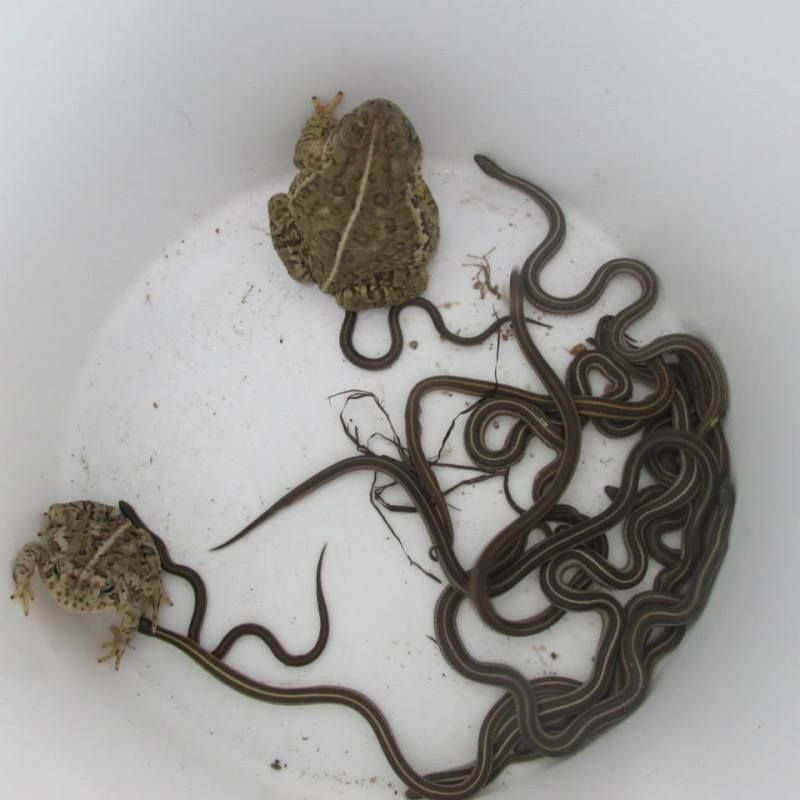 When I saw this baby sauga sitting in the road, I was sure that I had found a hognose, as they are far more common in this area.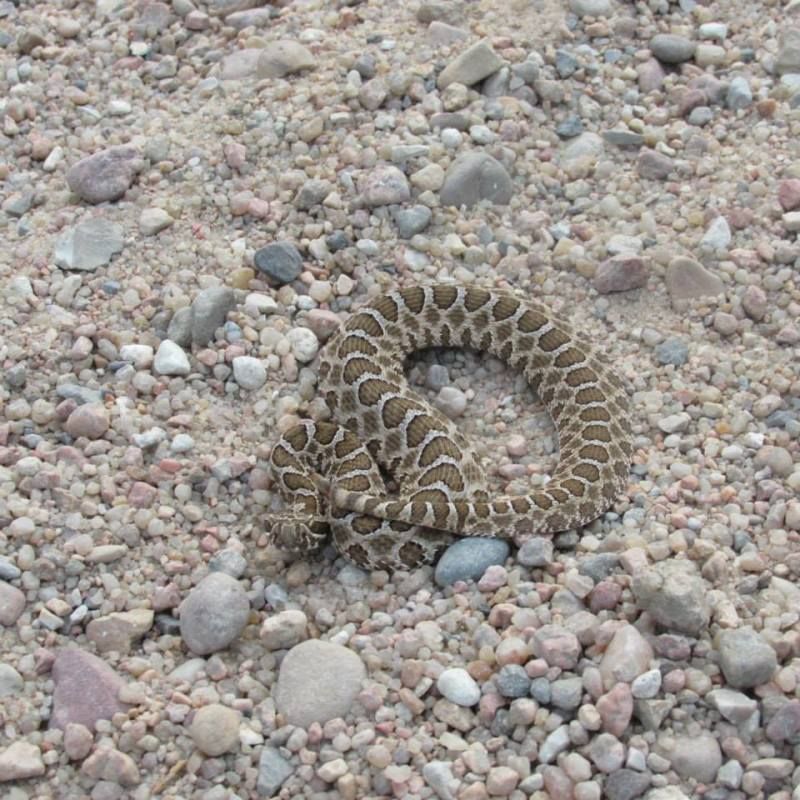 Dexter Mardis and I photographing a copperhead. This was one crazy night.
Timber found a few minutes later.
On a warm evening, I found three hogs crossing the road in less than fifteen minutes. Nothing else seen the entire night.
A not so great shot of my first Kansas eastern hog.
I seldom flip out over a garter snake but this thing was just pretty.
One of the nicest Missouri milks that I've seen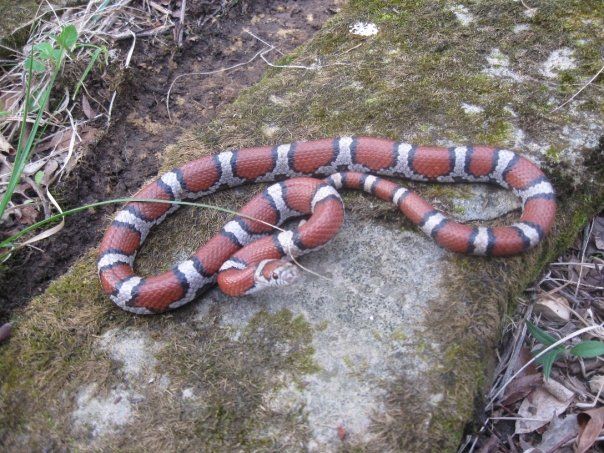 Missouri cottonmouth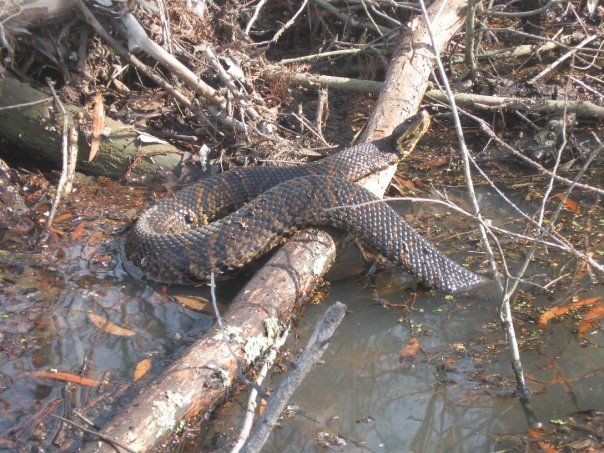 That's Mike Pingleton's hand
More Kansas syspilla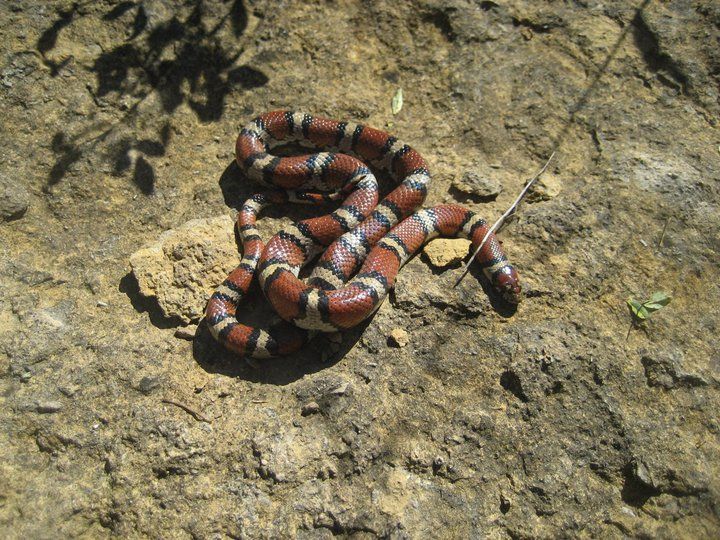 This sauga was just...wow.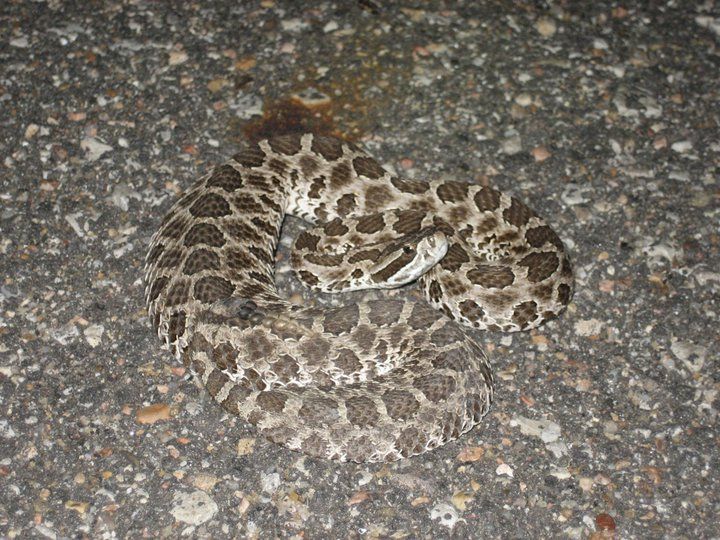 Big viridis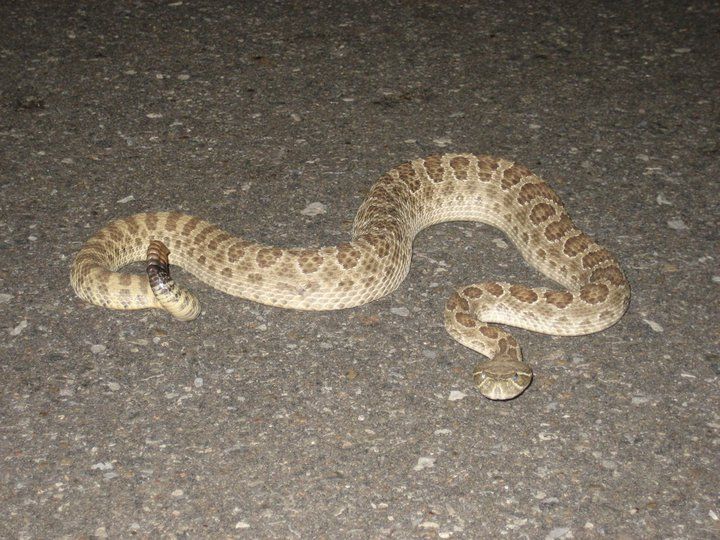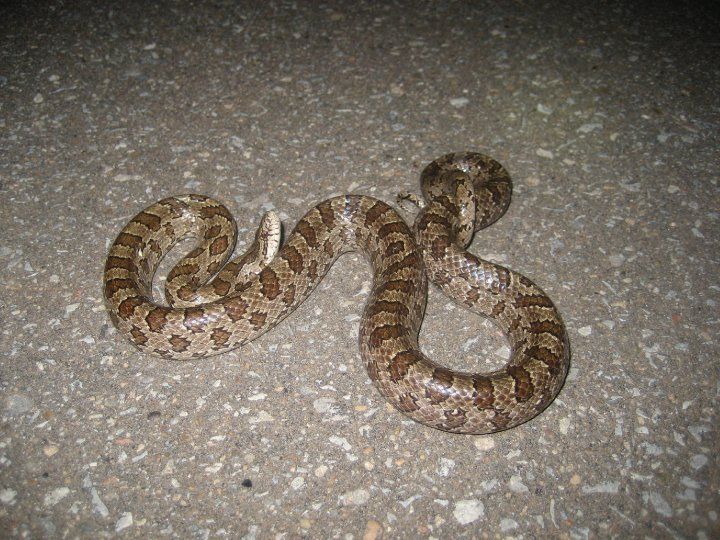 These guys have a limited range in Kansas. Red spotted toad. Cute.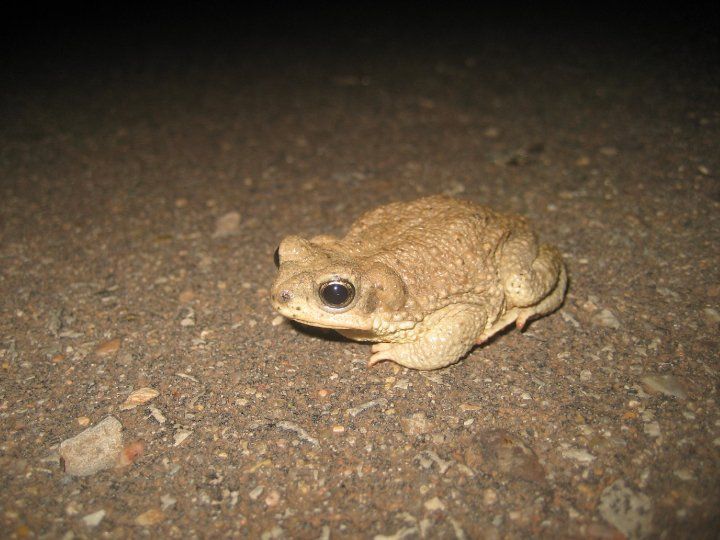 My first pigmy, from Oklahoma.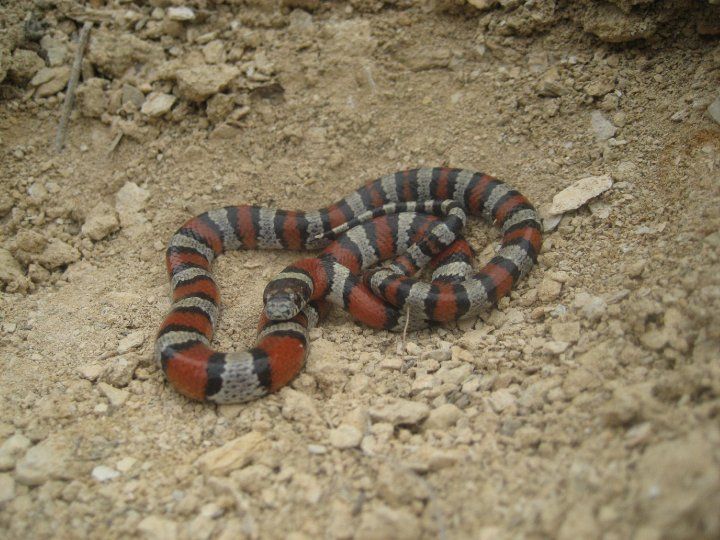 Watch where you step, Rob
Biggest horridus I've seen.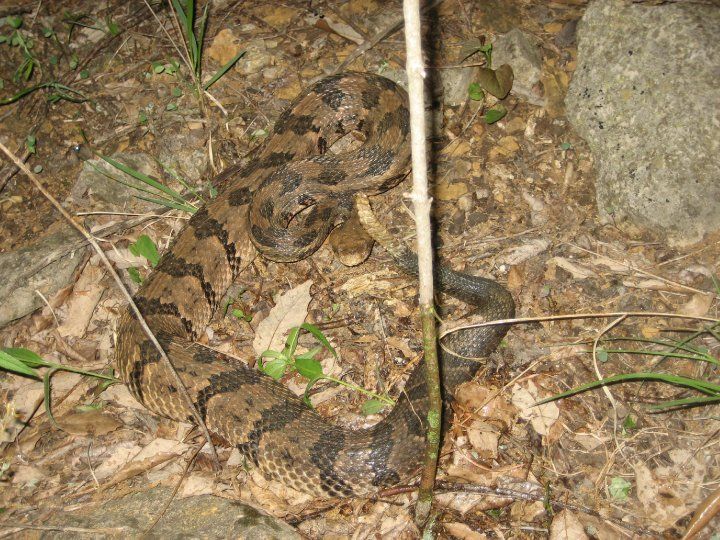 One morning I took a stroll in a field and practically tripped over this beautiful kingsnake.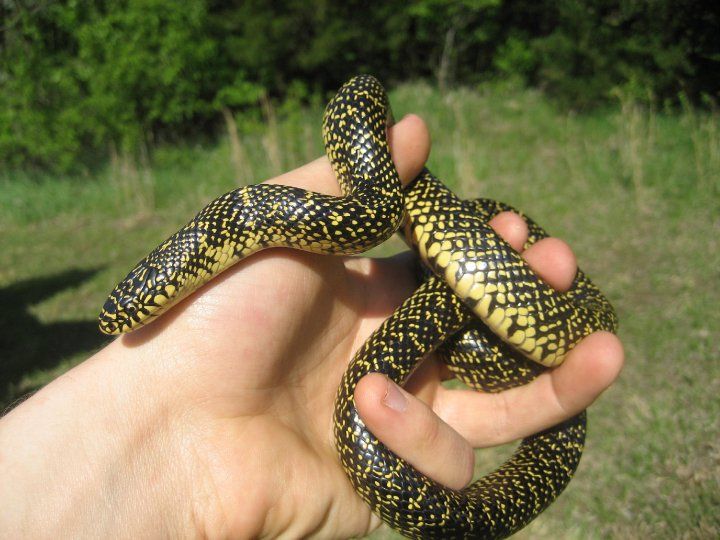 I climbed into a well in the middle of a well-populated city and came up with a bunch of tigers.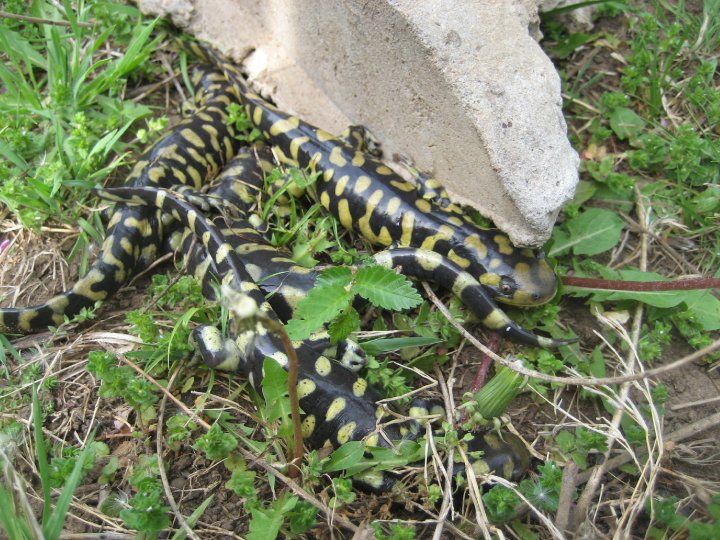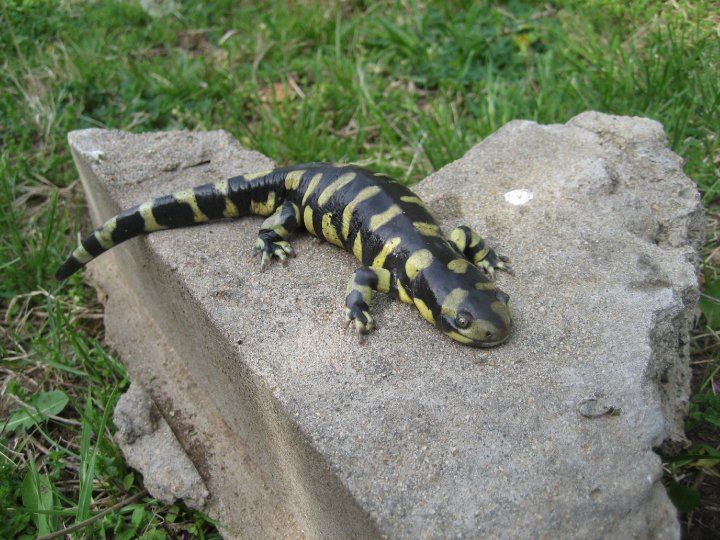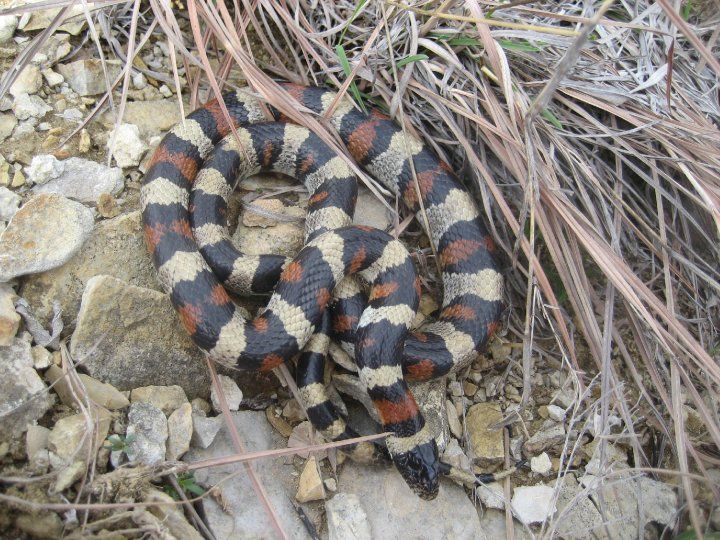 Missouri emory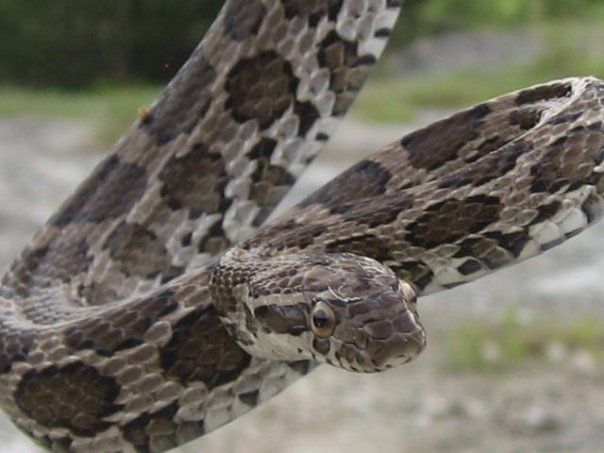 You always remember your first. This was my first Kansas milk, and a screamer at that.
Thamnophis, but the wrong kind. Found out west cruising for checkered garters...
This big goofy rat snake was found crawling around in broad daylight.
I saw this huge coachwhip in the road and gave chase, but upon being captured, he played dead in my hands.
Pretty Kansas hog.
My first Kansas longnose, but not my last.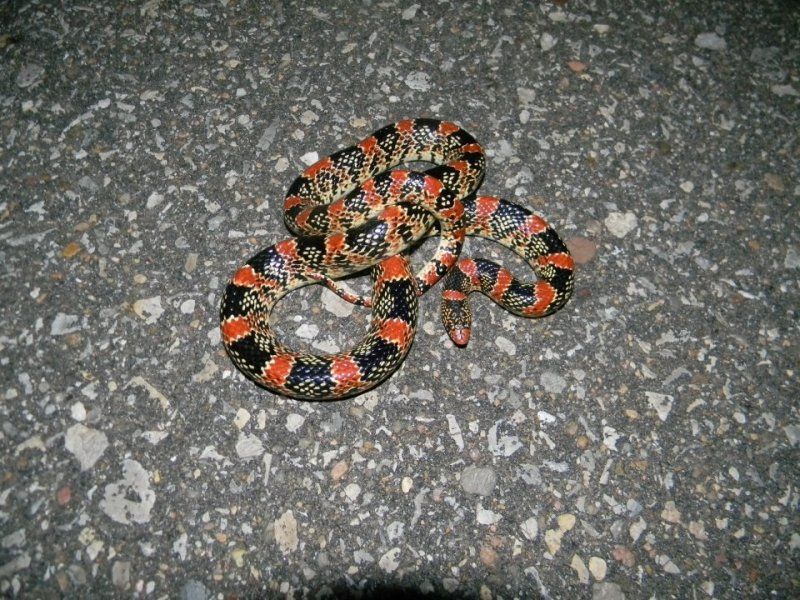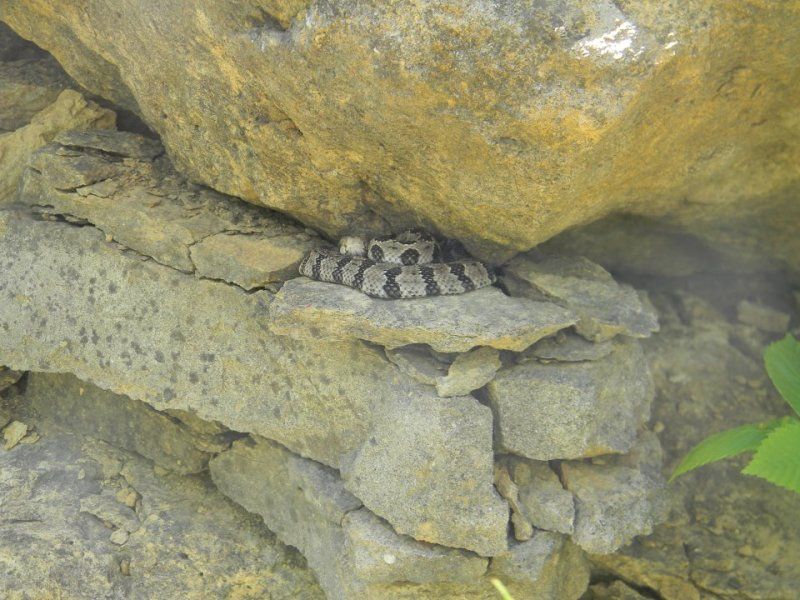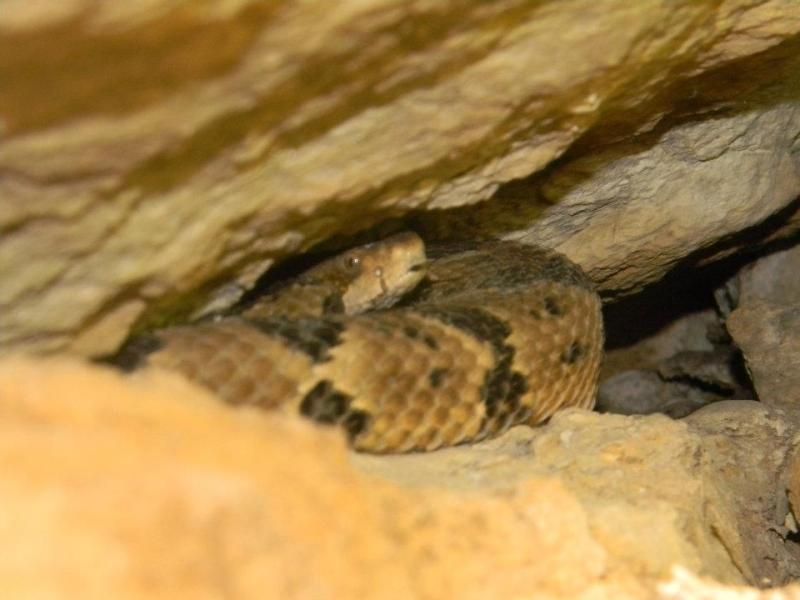 Cow milk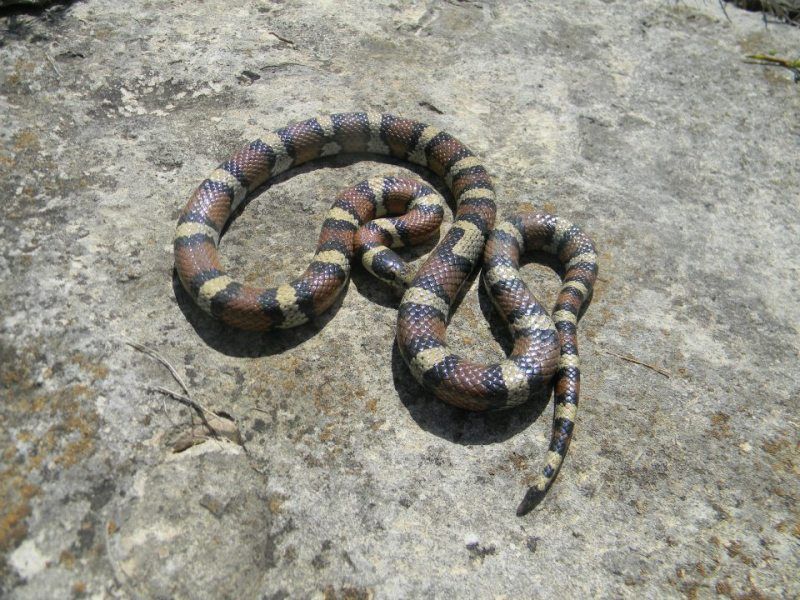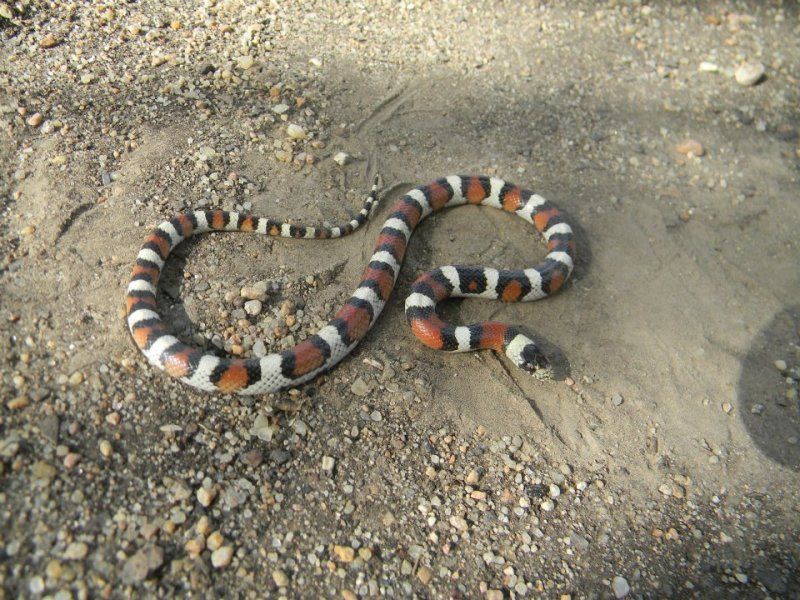 Sauga found at the beginning of March on the road, after dark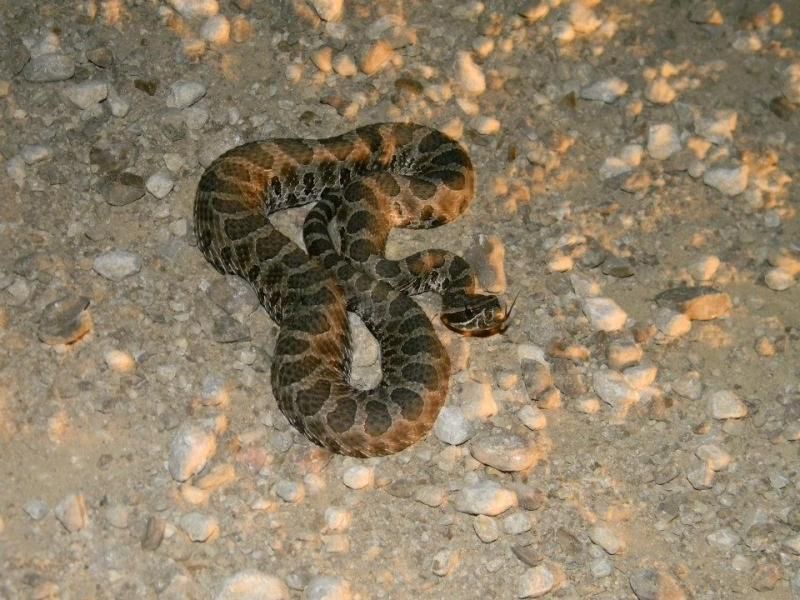 I finally got the hang of finding these guys.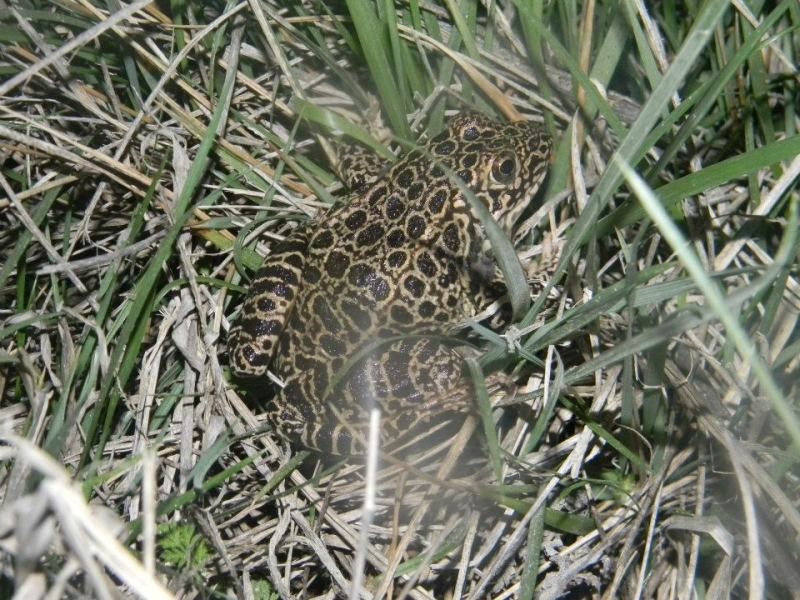 Godzilla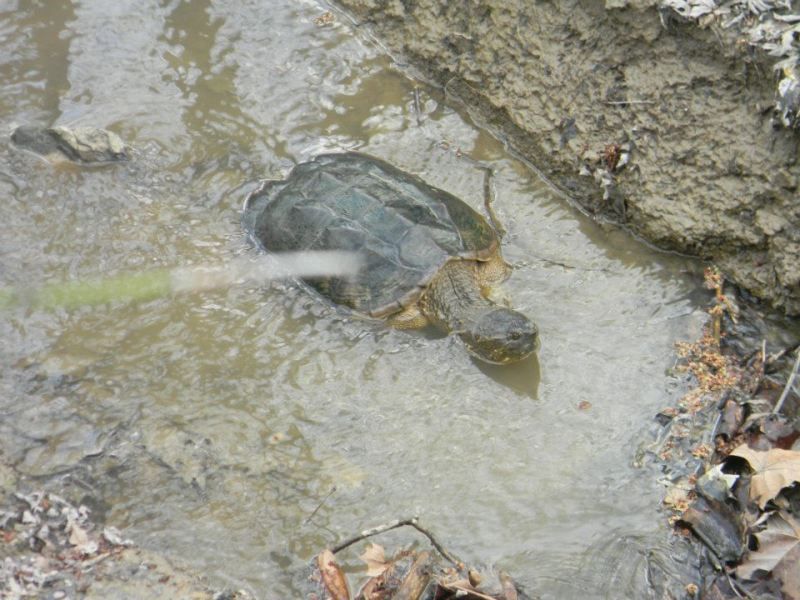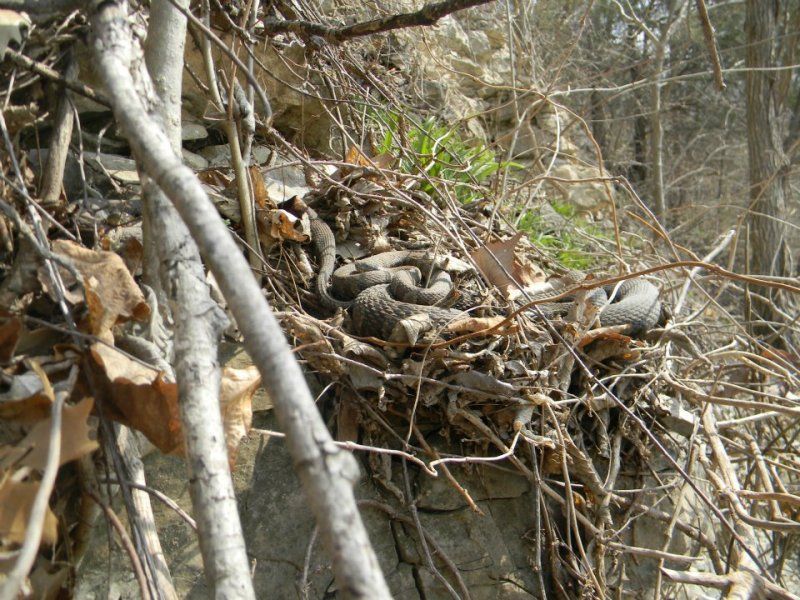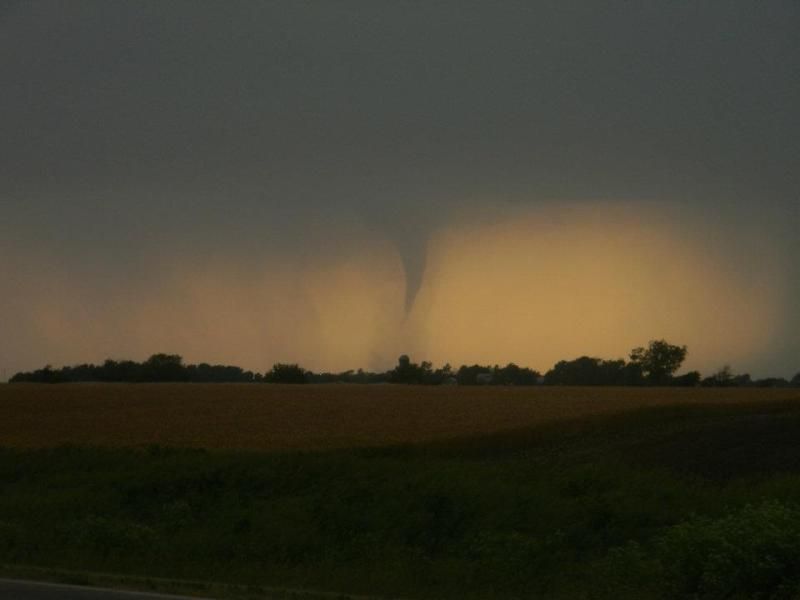 Regina
And just because, here's a New Mexico suboc.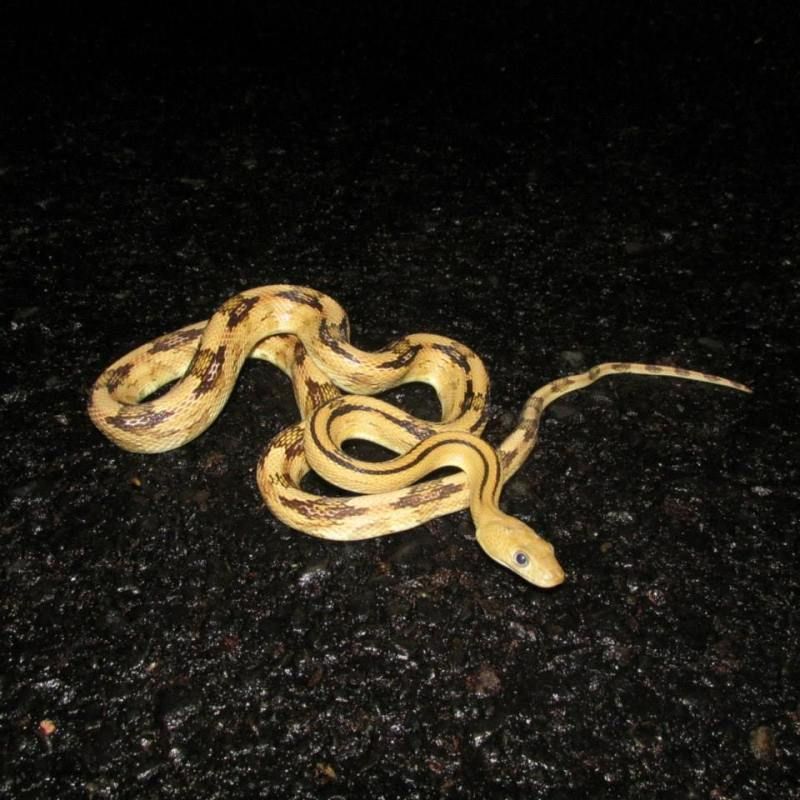 Viridis getting a meal in the road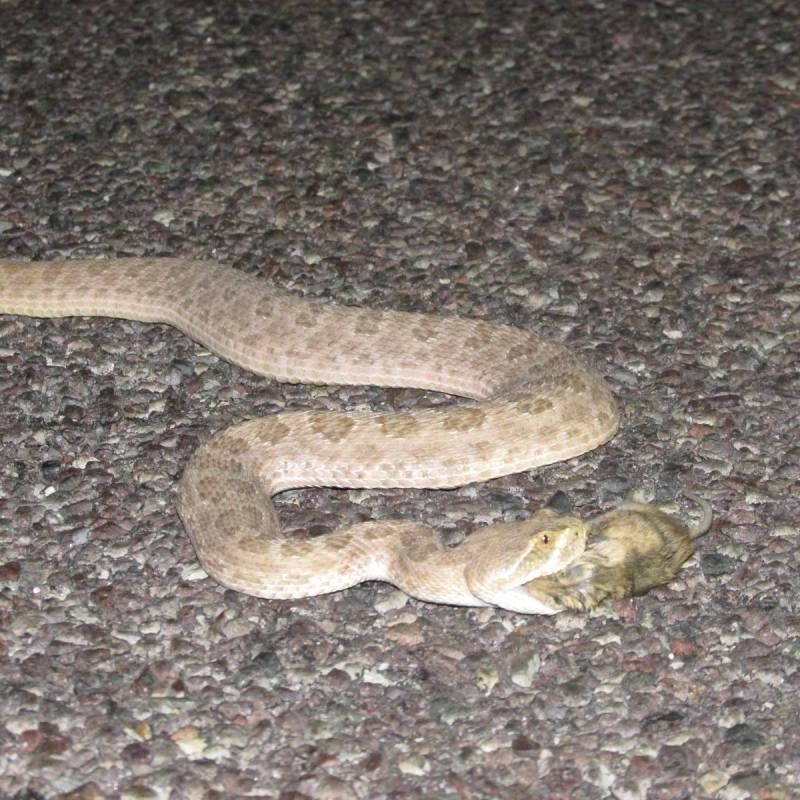 And a hooknose from New Mexico.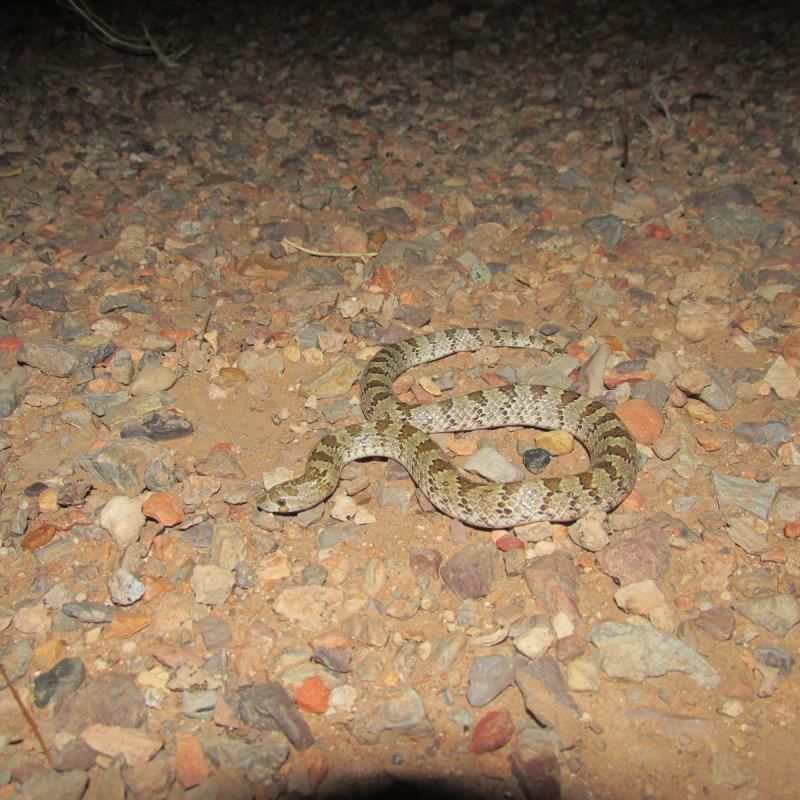 I think that about does it. If you made it to the end, thanks for sticking around. I'll see you all next spring
Kevin