I've been hopefully searching for my first adult coastal giant salamander to no avail all year. The Oregon coast range finally got a decent rain storm to roll through for a few days and it brought all kinds of sallies out. The red-backs were everywhere, many walking around so conditions were prime. I was in a very nice isolated older second growth forest with old growth creek draws.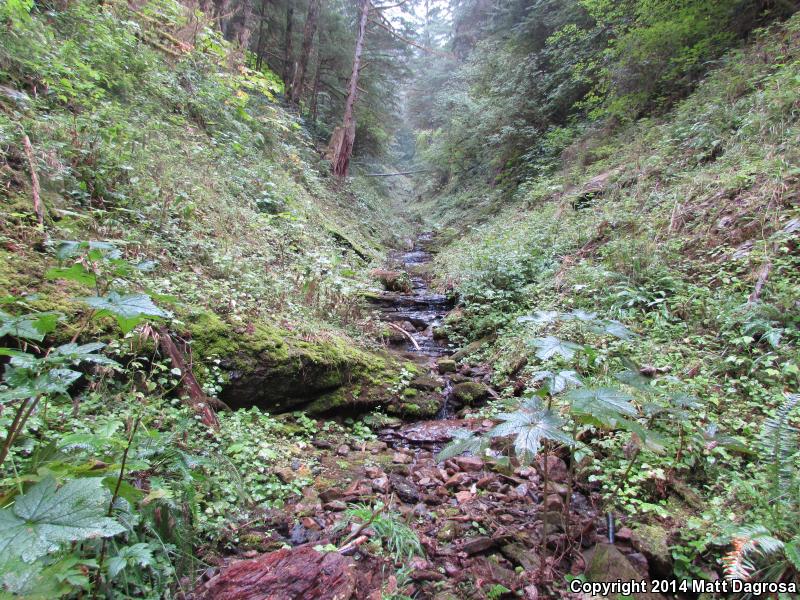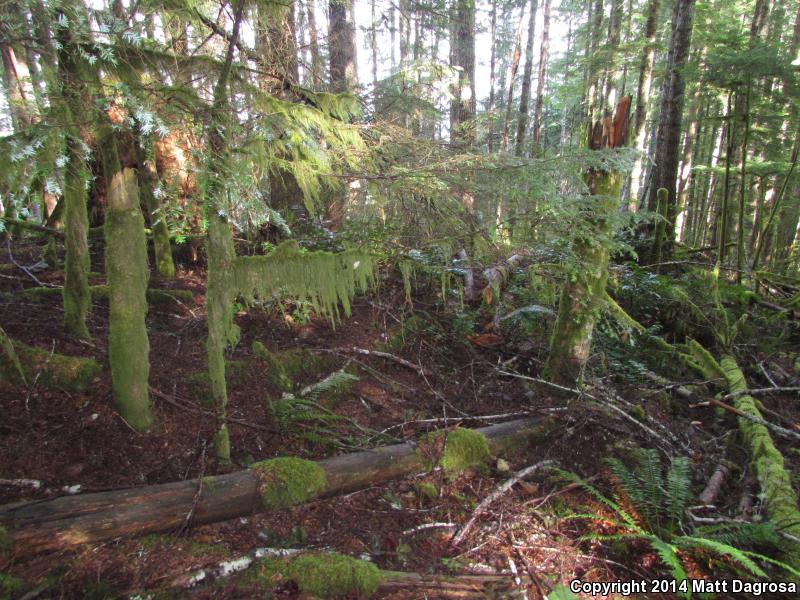 I found lots coastal giant larvae in that stream. And then the next day up on a ridge above that creek I was bushwhacking through some brush when something caught my eye;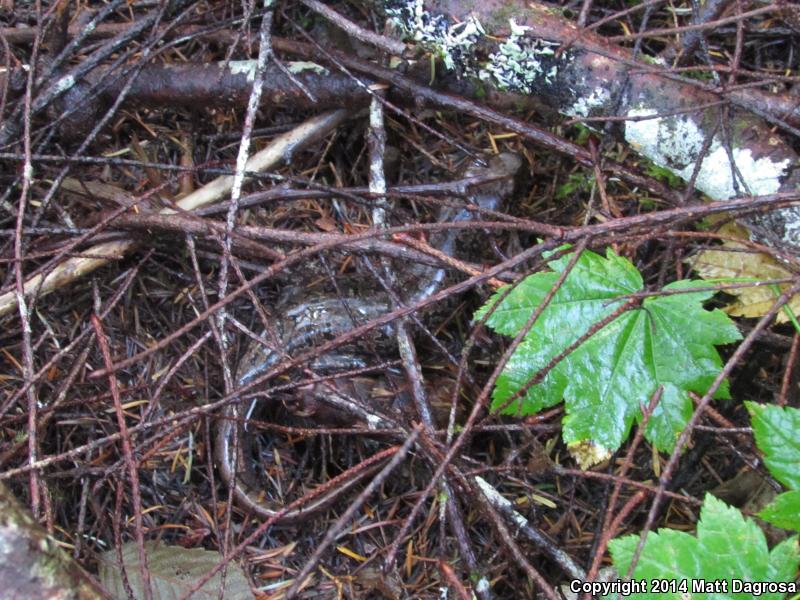 I knew immediately what that was and yelled in jubilation!
Coastal Giant Salamander (Dicamptodon tenebrosus)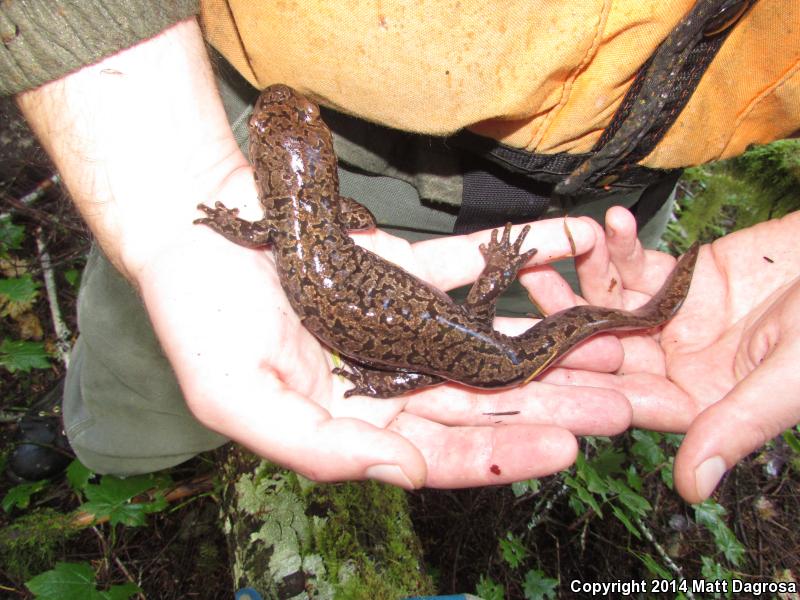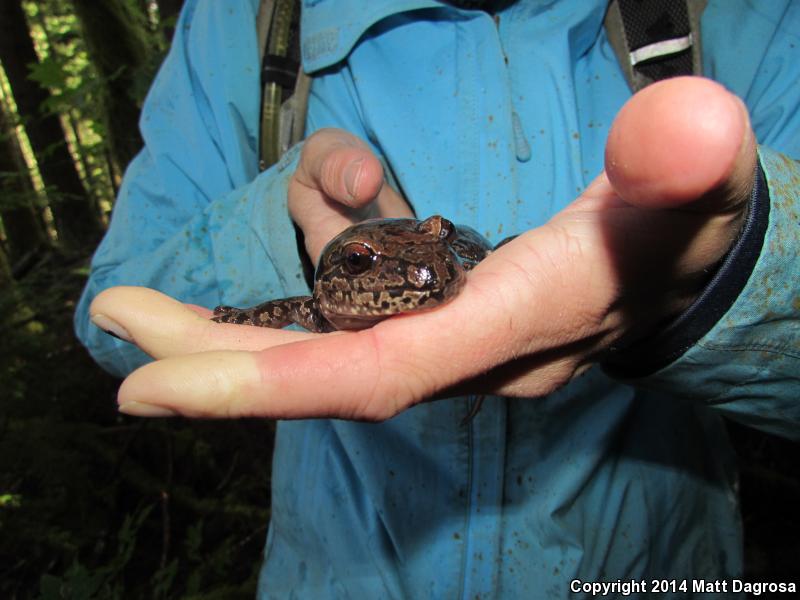 About an hour later I was takin a pic of a couple red-backs when I happened to look down below me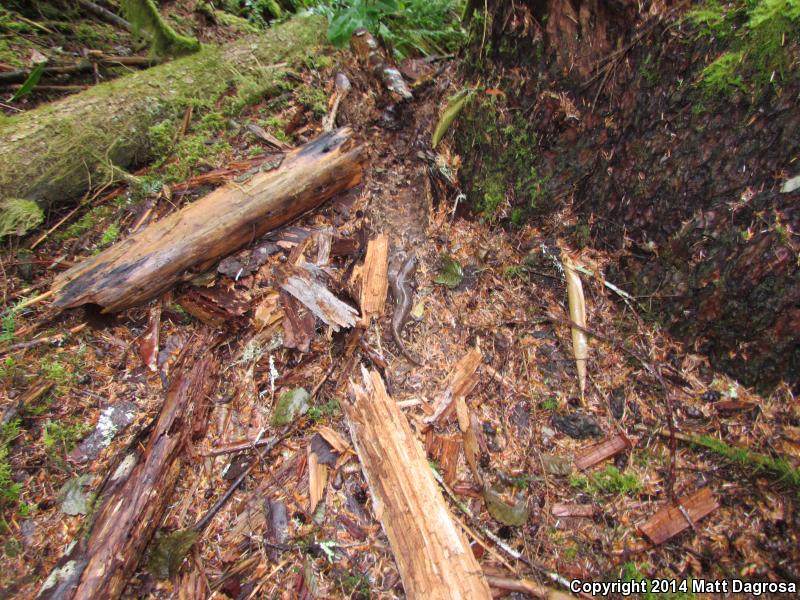 Wow! Two in one day it was great.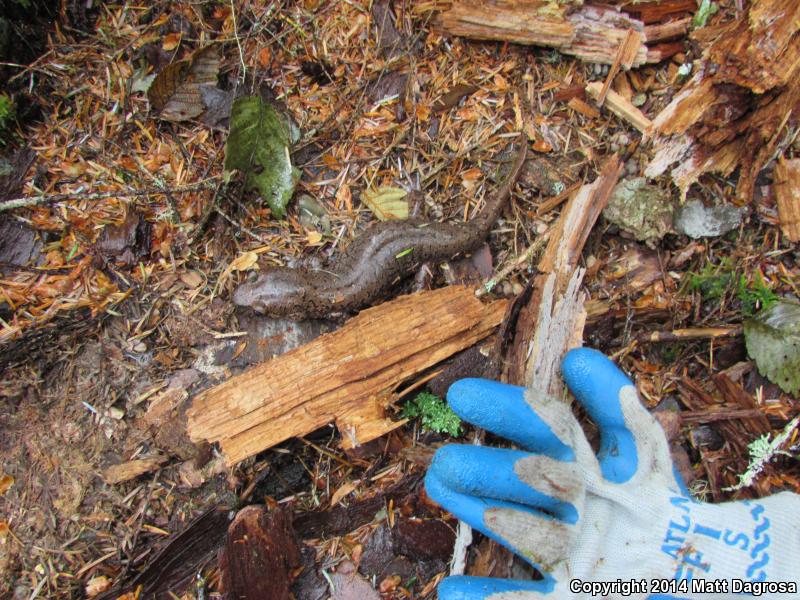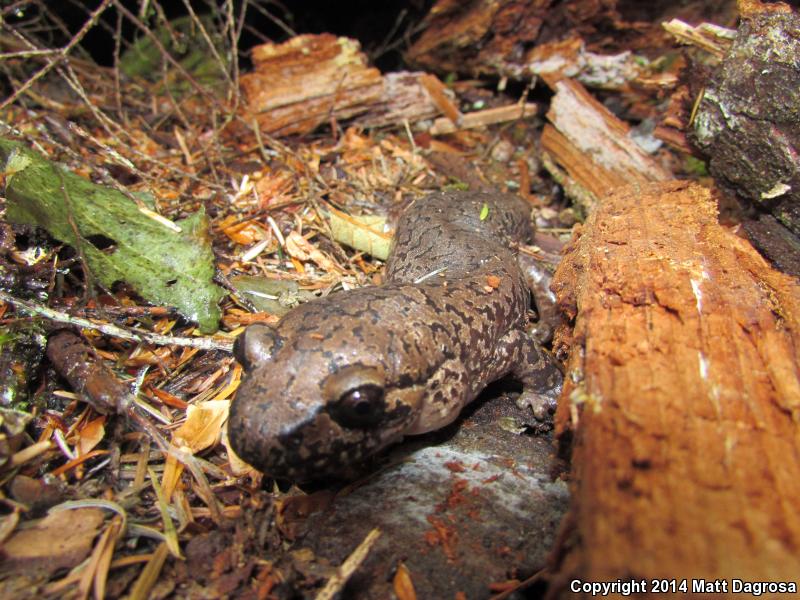 -Matt