Another successful trip to Singapore. First off, Painted Bronzeback. As found.
My fourth Blue Coral Snake. By far my favorite snake. I was only able to watch this one for a few minutes before he went under some leaf litter. Only a few quick shots. Took mostly video. It was too short of an encounter! As found.
Actually not the brightest blue I've seen. Maybe he was "in the blue".
My second Waglers Pit Viper. Another female. As found.
Underneath
I decided to use the GoPro with a pole to get a shot from above. Not the crispest shot, but I like the angle.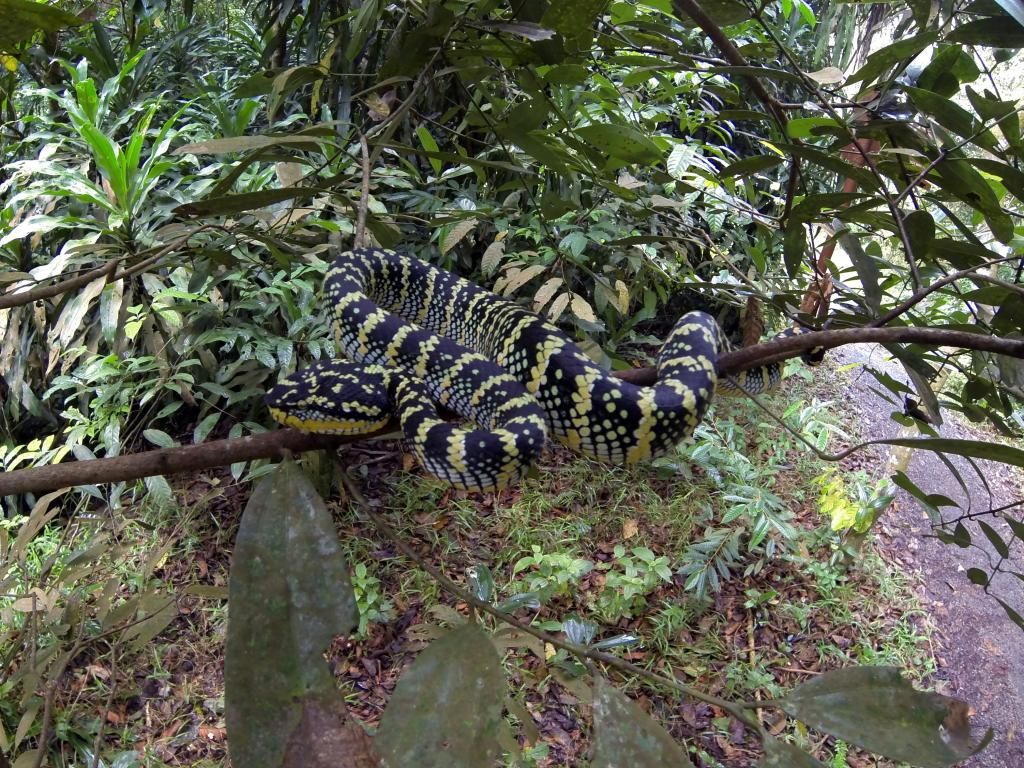 That lead to a "selfie". Holding the GoPole, using iphone WiFi to view image and click the shutter.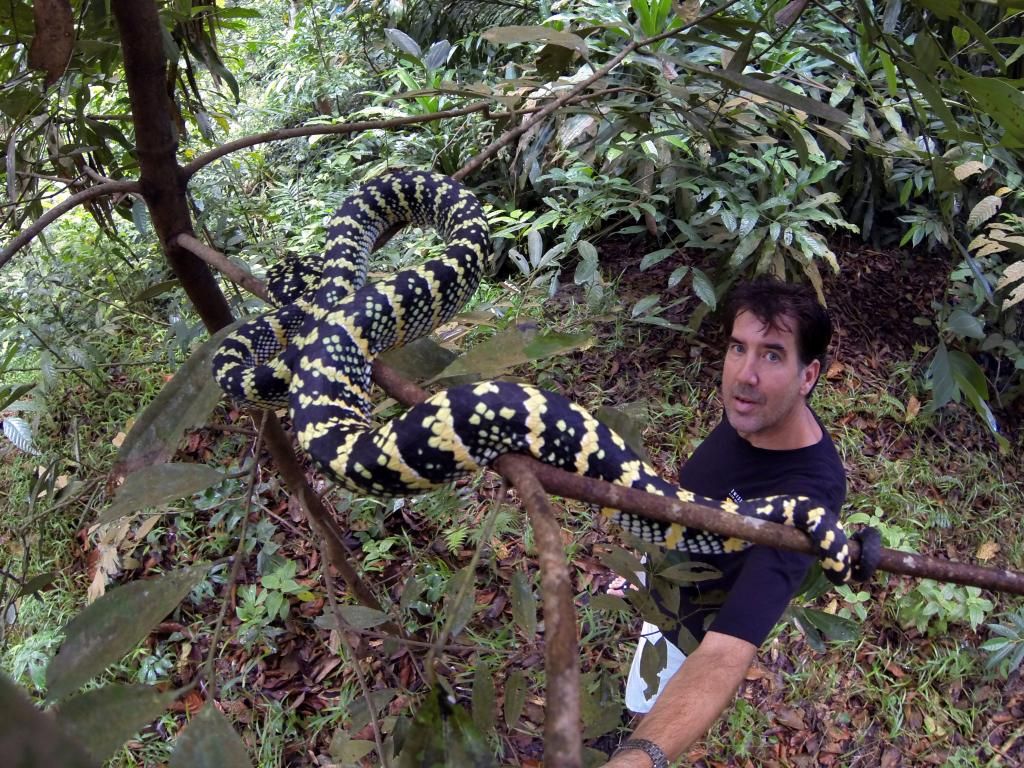 Found this super sweet looking Kopsteins Bronzeback. A LIFER for me.
Such a beautiful snake. Took a lot of video. Amazing to watch the snake puff up to show it's colors.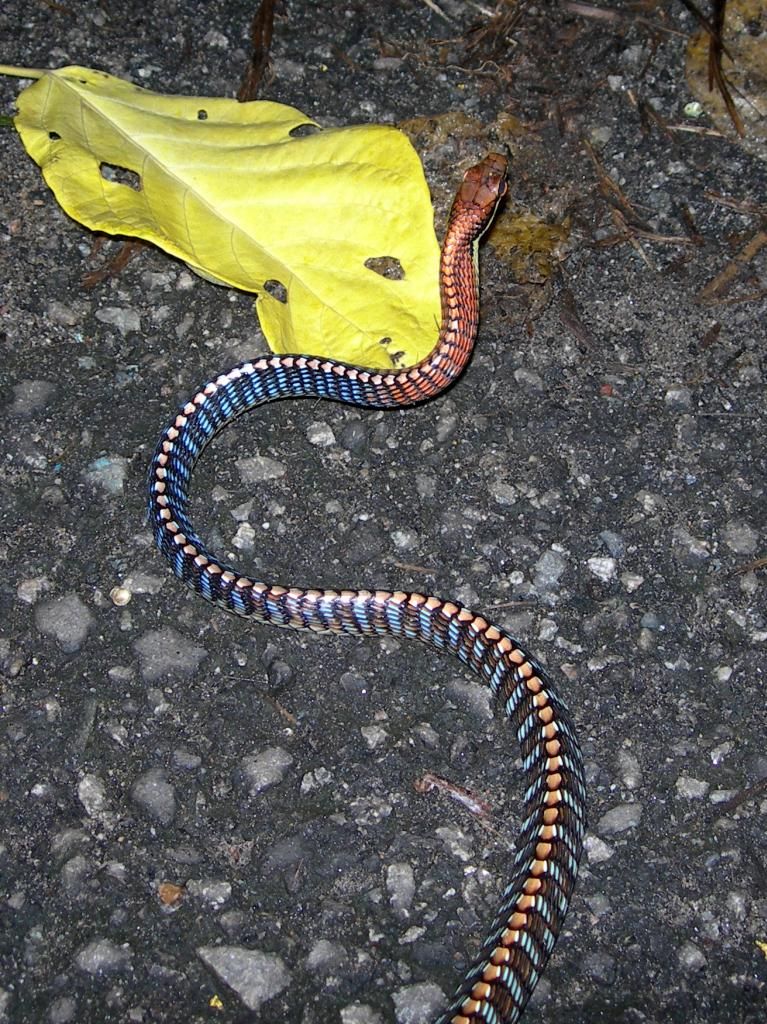 And lastly a bit of green.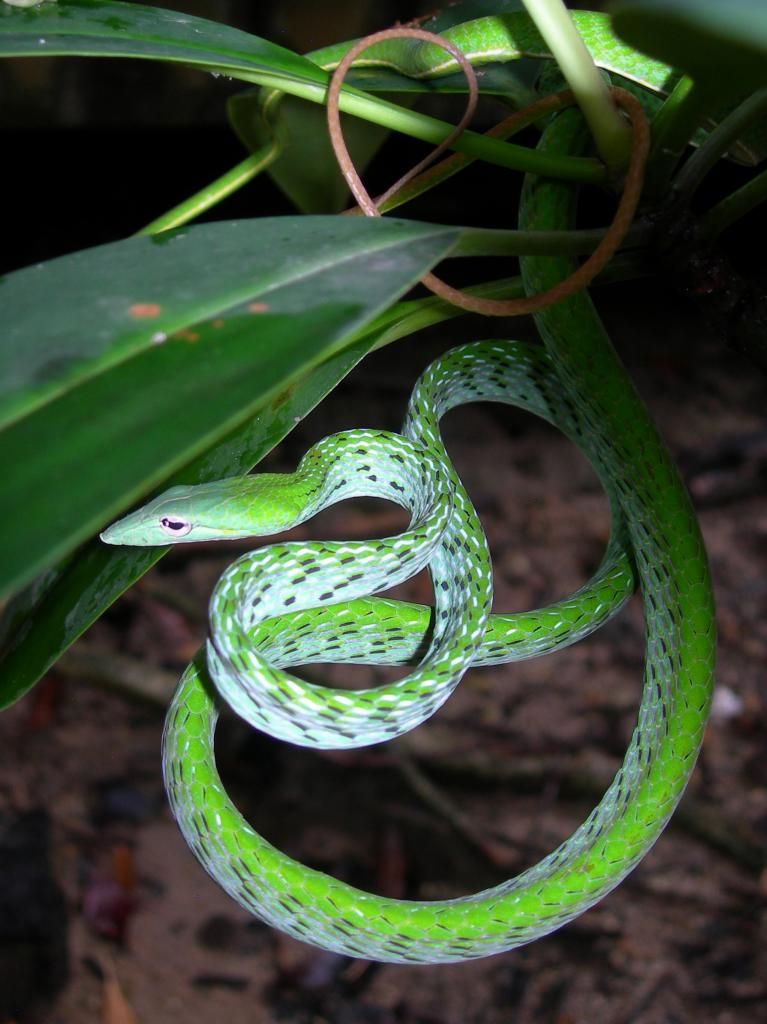 While common, these guys never get old.
Putting another video together. Haven't had time to look at the footage yet. Hopefully it'll be better than the pics.
Lou