The first two days started off quite warm, with temperatures hitting 100 degrees, after that things cooled down to the 70s and 80s for the rest of the trip.
I started things out by checking out the Cerbat mountains in Arizona.
Plateau Fence Lizards were the most commonly seen reptile inhabitants.
Arizona Stripe-tailed Scorpion.
Spotted Towhees have a similar "drink your tea" call that Eastern Towhees have in my home state.
A Gopher Snake that was crossing the road in the daytime.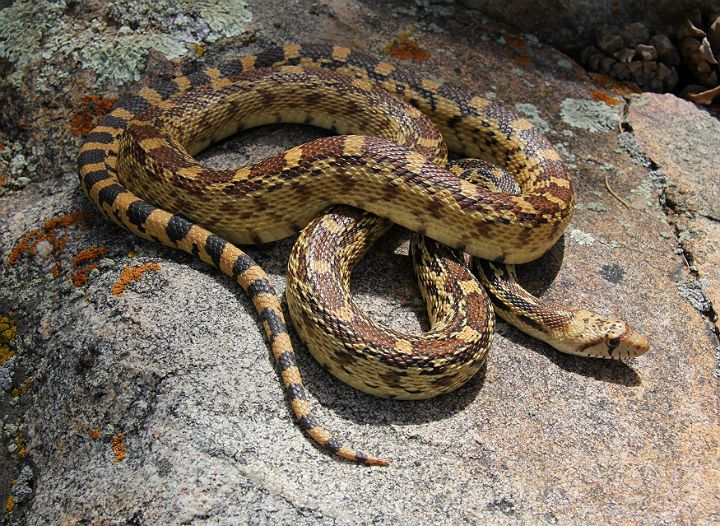 Landscape with tiny Arizona town in the background.
There were a number of wildflowers in bloom - Sand Verbana.
Most of the flowers were being visited by insects, like this White Prickly Poppy with a Ornate Checkered Beetle.
Robberfly.
Side-blotched Lizard.
Grizzled Skipper.
Later that night - Western Diamondback Rattlesnake.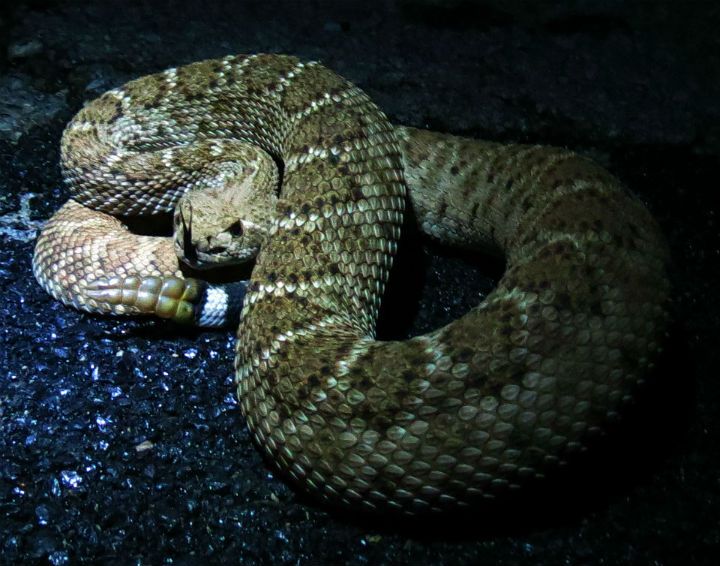 The following day I visited a mountain in southern Nevada.
Spiny Lizard.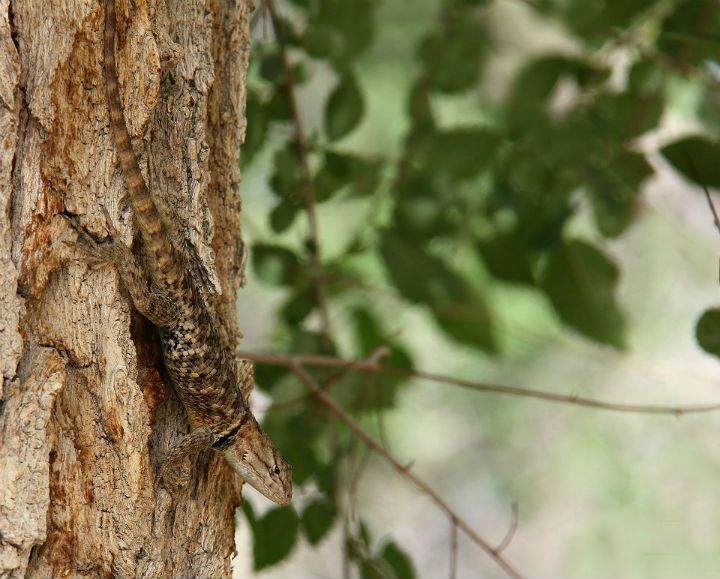 A Spotted Sandpiper patrolling the edge of a man-made concrete pond.
Marine Blues.
Great-tailed Grackles seem to be becoming much more common in the Las Vegas area.
A Clark County Gopher Snake.
A family of Long-eared Owls.
Zebra-tail Lizard.
Longnose Snake.
Close-up of the same Longnose snake pictured above.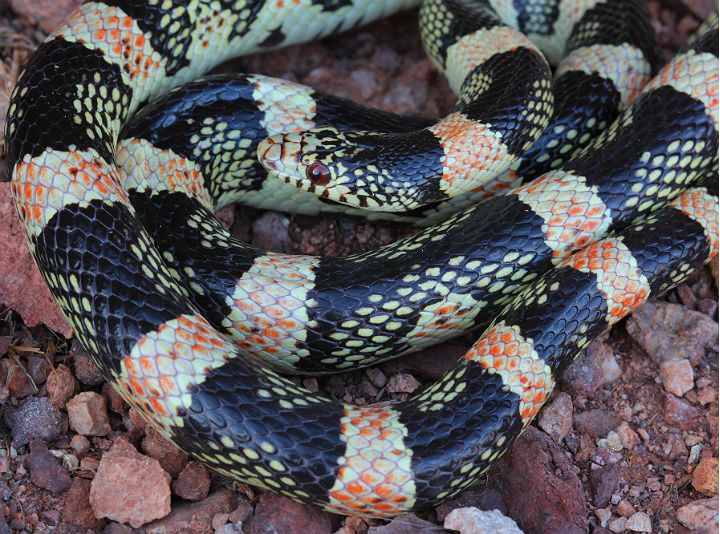 Sometimes I find myself promoting the virtues of trees - even while on vacation.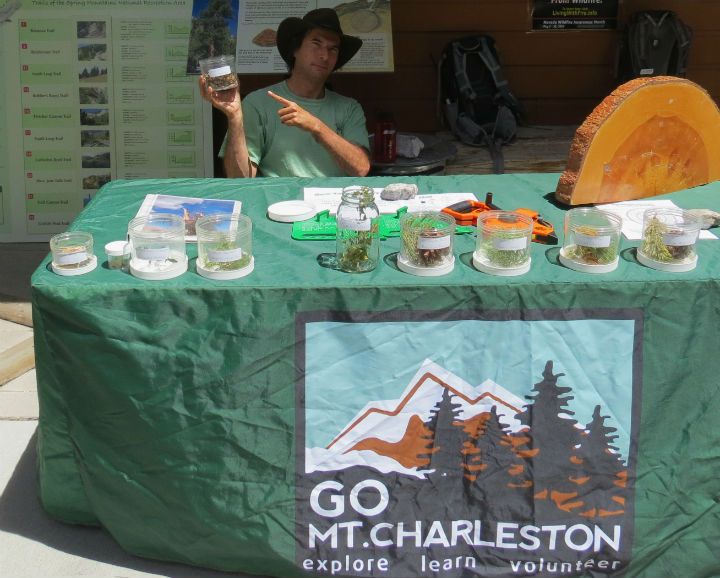 A Western Whiptail showing off its long, whiplike tail.
At the base of the mountain it is a desert, but as you get close to the top, the increase in elevation causes a dramatic change in temperature and moisture and you find yourself in a cool, temperate forest.
Nuttall's Linanthus
A pair of Sagebrush Lizards.
A cave made of branches.
Female Sagebrush Lizard.
Indian Paintbrush.
Male Sagebrush Lizard doing "push ups."
Alpine Shooting Star.
On the following day I visited this popular tourist area.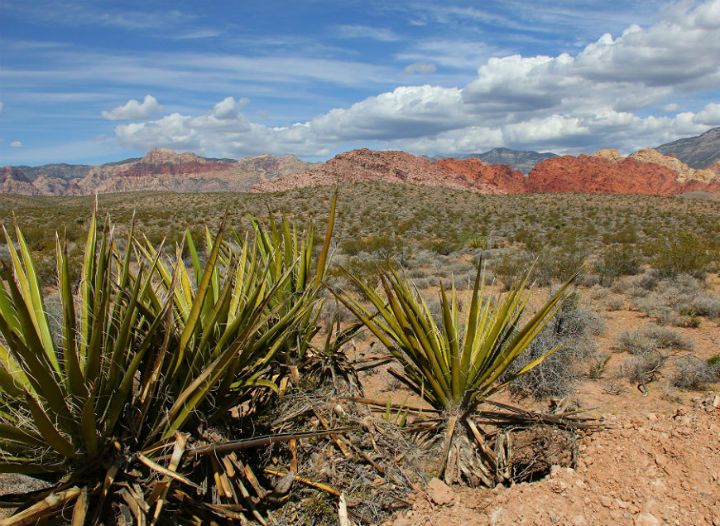 Desert Night Lizard.
White-tailed Antelope Squirrel
There is a creek in the canyon that supports a variety of wildlife - Sierran Treefrog.
A Flame Skimmer that appears to be smiling.
Western Blind Snake.
Damselfly.
Desert Glossy Snake.
Robberfly.
A young Spiny Lizard.
Gambel's Quail were a familiar sight, I saw several pairs roaming the desert with groups of chicks.
Side-blotched Lizard.
One the next day I returned to the Cerbat Mountains.
Junkyard herping - you never know what you'll find.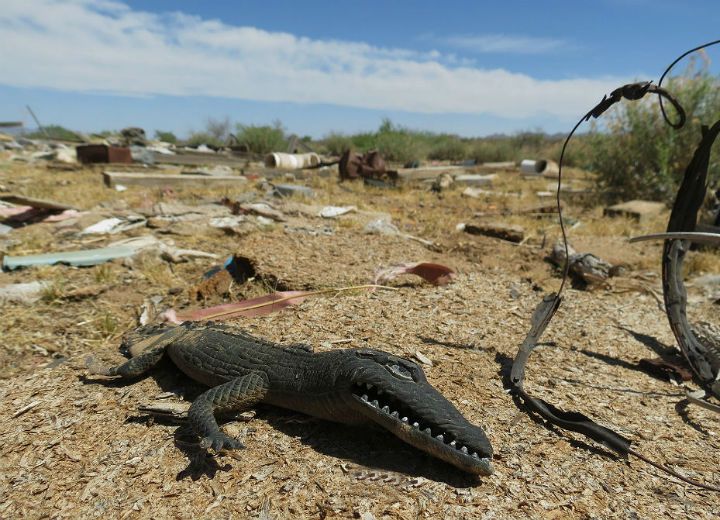 Giant Desert Hairy Scorpion.
Zebra-tail Lizard.
Purple Aster.
Great Purple Hairstreak
Cave jail.
Arizona Glossy Snake.
Bloody Net-winged Beetle
Beavertail Cactus.
Western Wood-Pewee
Eventually it began to get dark.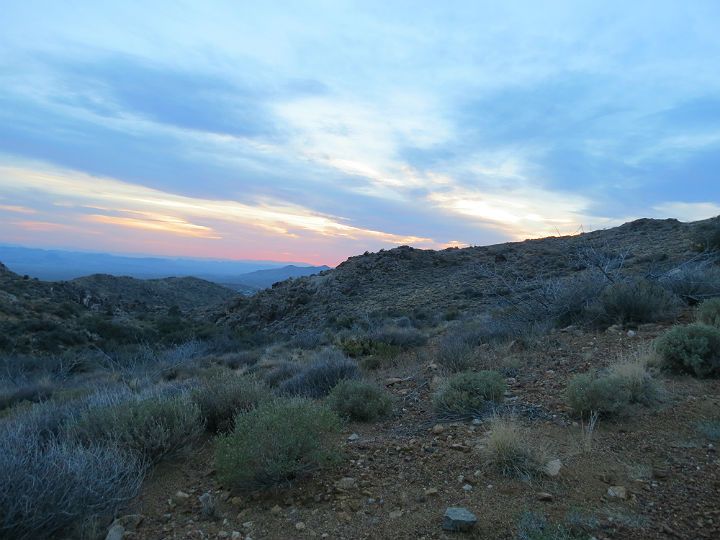 And I found this - Gopher Snake.
And this - Mojave Rattlesnake.
I visited a canyon on the next day, but on the way stopped by this Joshua Tree preserve that I like to visit whenever I'm in the Silver State.
Say's Stink Bug (Chlorochroa sayi).
The Mojave Desert has a surprising amount of junk that can be found at random places - desert couch.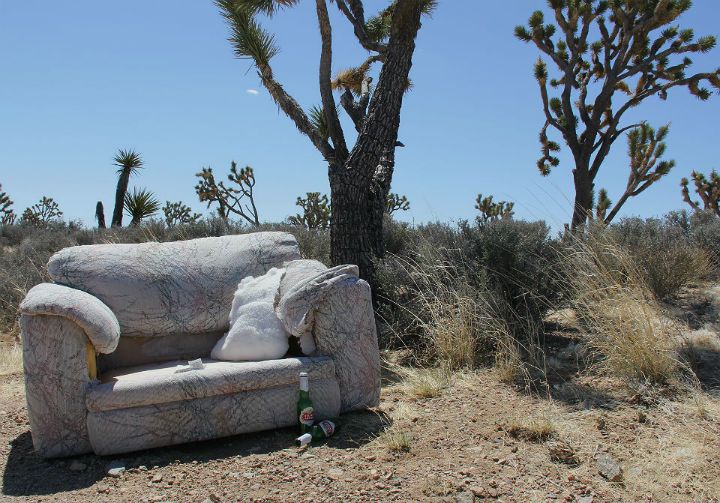 Speckled Rattlesnake.
The snake in its "natural habitat."
Black-throated Sparrows are very common.
Zebra-tail Lizard.
The smallest Glossy Snake I've ever found, probably one of last year's hatchlings.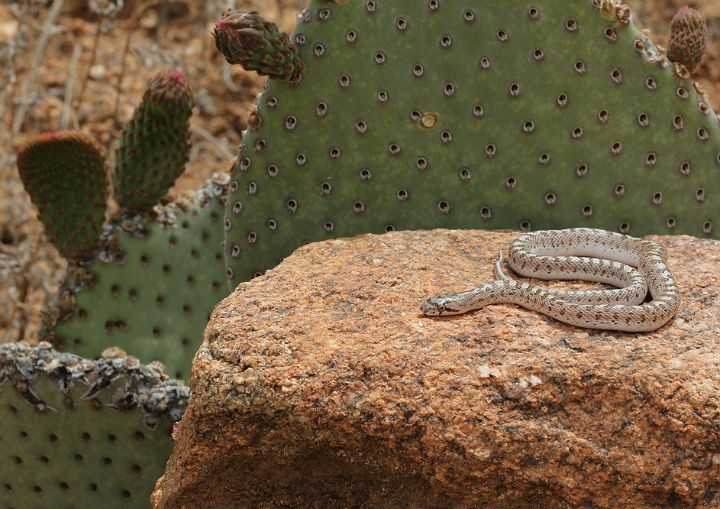 California Barrel Cactus.
A Spiny Lizard/Chuckwalla combo.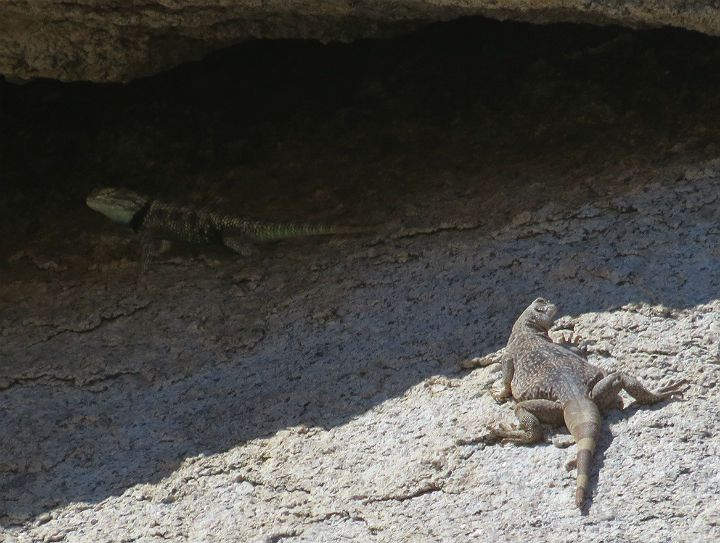 I checked out another very popular tourist attraction on the following day - "groovy" rocks.
Western Whiptail.
The desert sure is scenic.
Desert Iguana.
Petroglyphs.
Gopher Snake.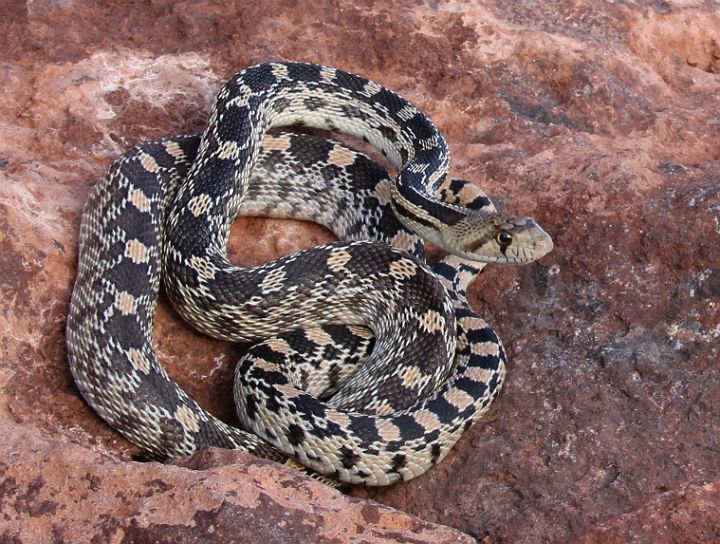 California Goldfields growing by the side of the road.
Darkling Beetle.
Chuckwalla.
American Rubyspot.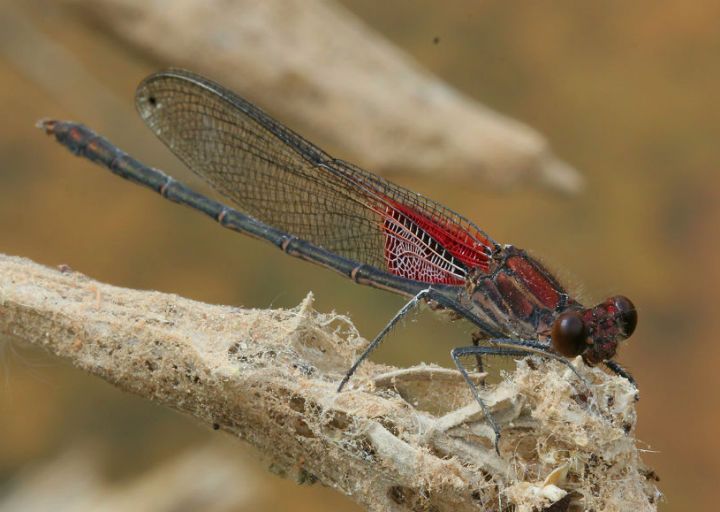 Later that night - Sidewinder.
My last outing was a trip once again to the Cerbat Mountains. I was on a quest to find a Rosy Boa. That didn't happen, but I found some other cool stuff, like this "in situ" Patchnose Snake.
"Posed" Patchnose Snake.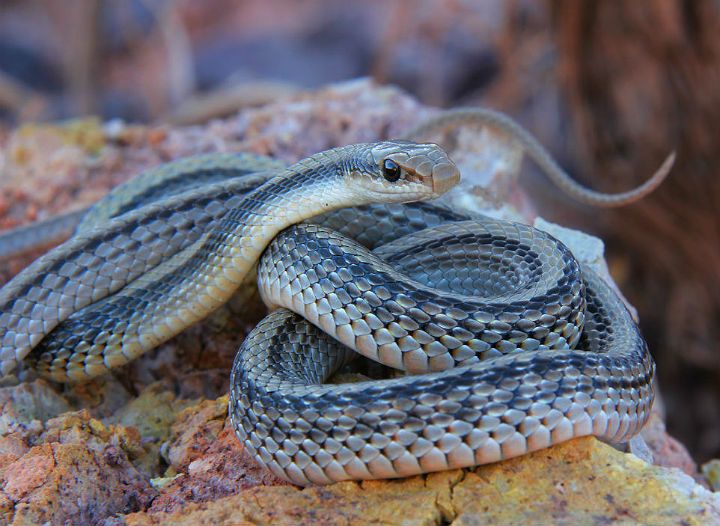 Mural featuring a snake.
Lichens.
Black-tailed Jackrabbit.
Herp habitat.
Plateau Fence Lizard.
Desert Cow.
California Juniper.
California Kingsnake.
A cactus cleverly disguised as a rock.
Yellow-bellied Bee Assassin.
It actually rained a little bit for two days - Prickly Pear in bloom.
Before I knew it, my trip had come to a close. It sure was fun while it lasted.