These photos are leftovers that didn't make the cut for the initial post -
http://www.fieldherpforum.com/forum/vie ... =2&t=19127
Since they were already edited for posting, it seemed like a good idea to slap em up here in case some might be interesting. Most pics are of animals not shown in the first post, but a few are repeats (at different angles.) I've endeavored to note these previously-posted animals. Just scroll through them quickly if you're interested.
Banded rock rattler, male NM: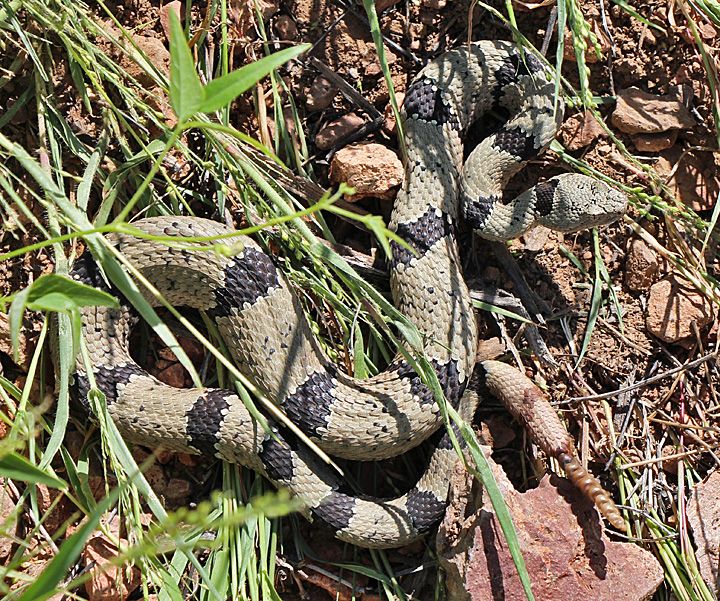 Banded rock, female - same NM mountain range as above:
Blacktail from same NM range as above: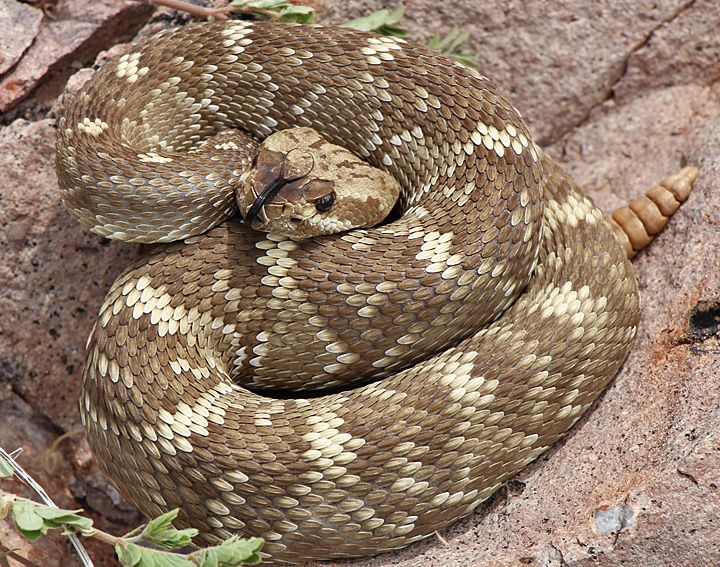 Gopher, NM: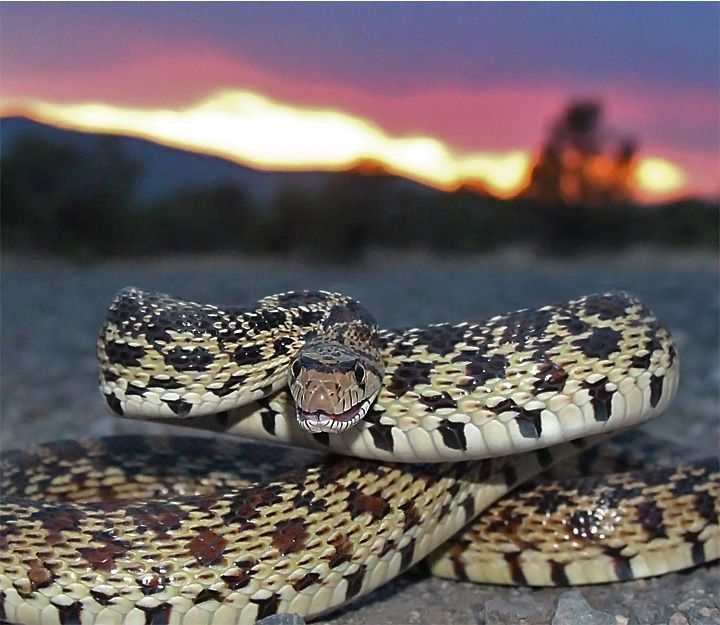 Western diamondback, in situ, AZ: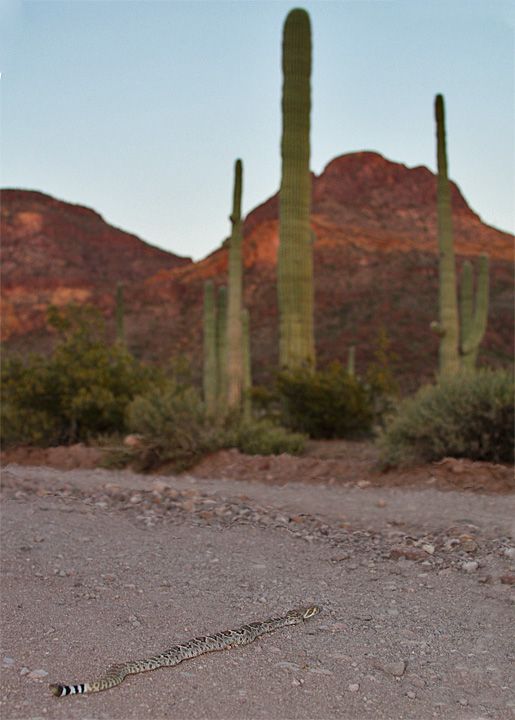 AZ: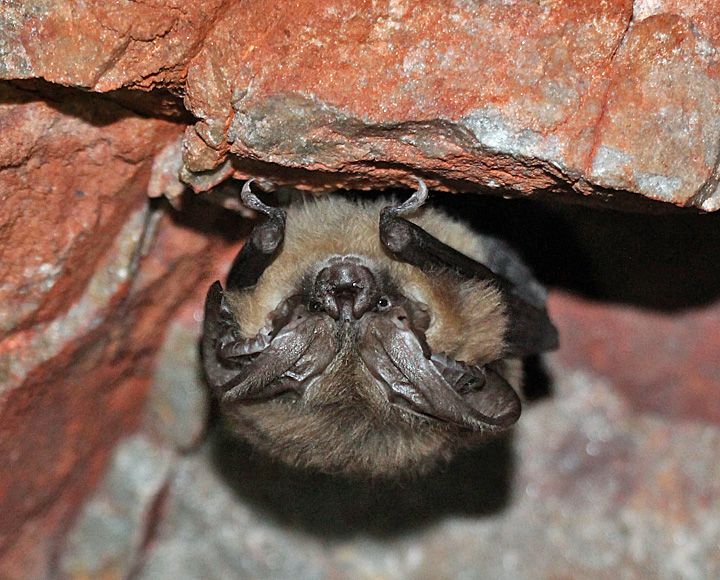 Texas horned lizard, AZ: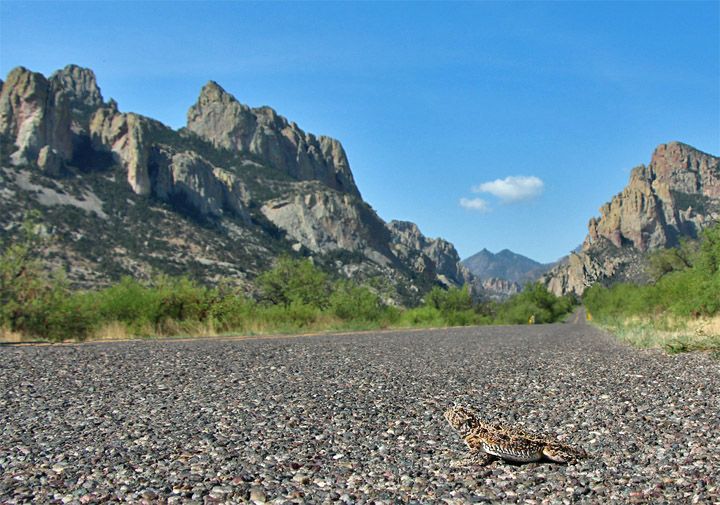 Western diamondback (repeat), NM: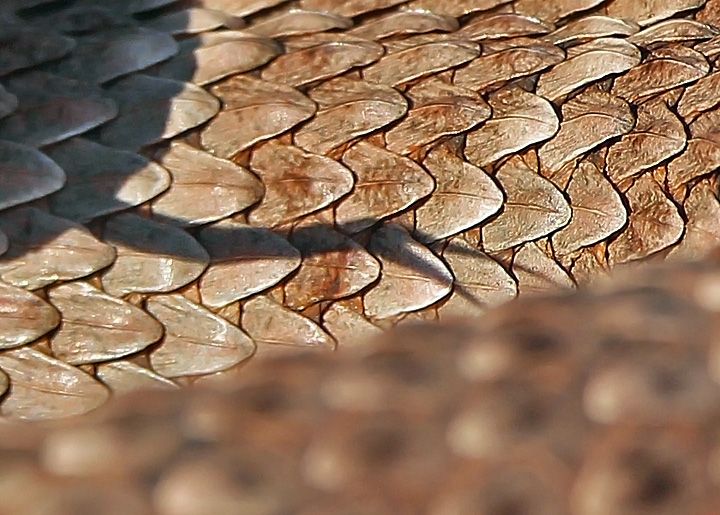 NM: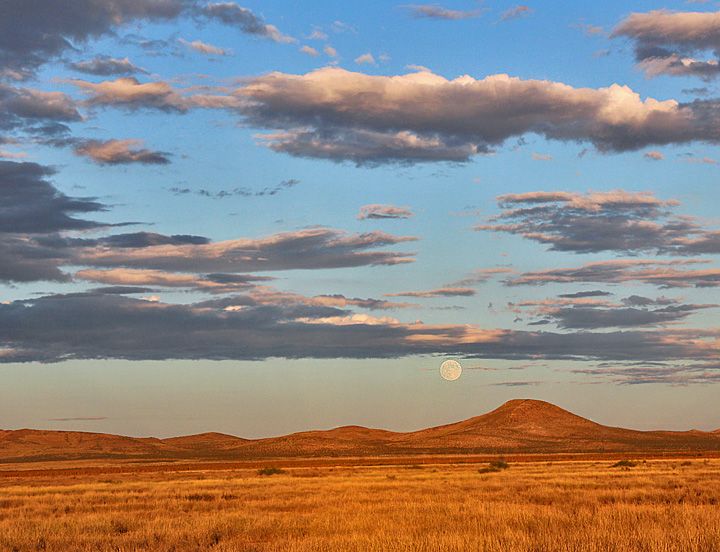 AZ:
Gila Monster - roadcruised medium adult, AZ:
Elk (repeat), AZ:
Grand Canyon, AZ: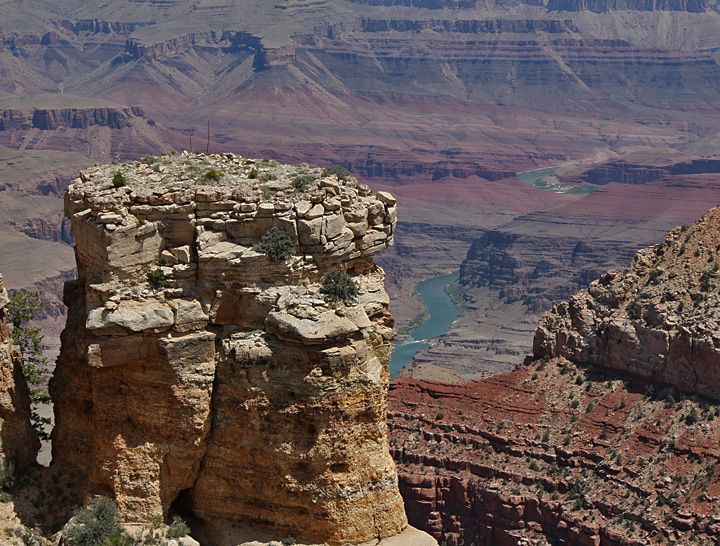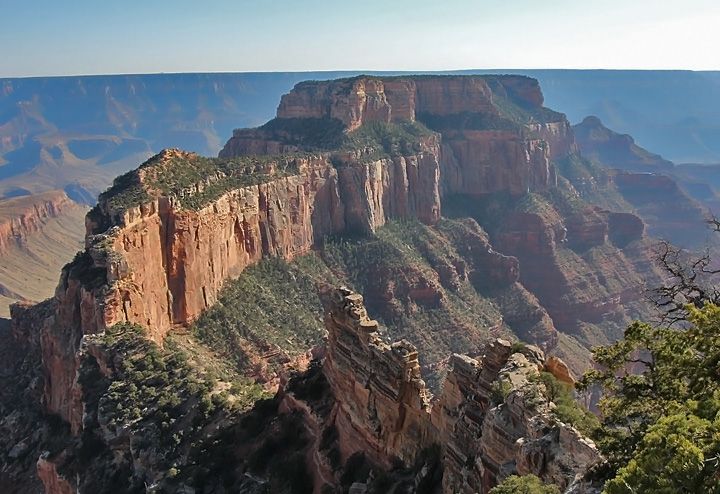 Greater earless lizard (repeat), NM:
Great horned owl, NM:
Sonoran lyre, AZ: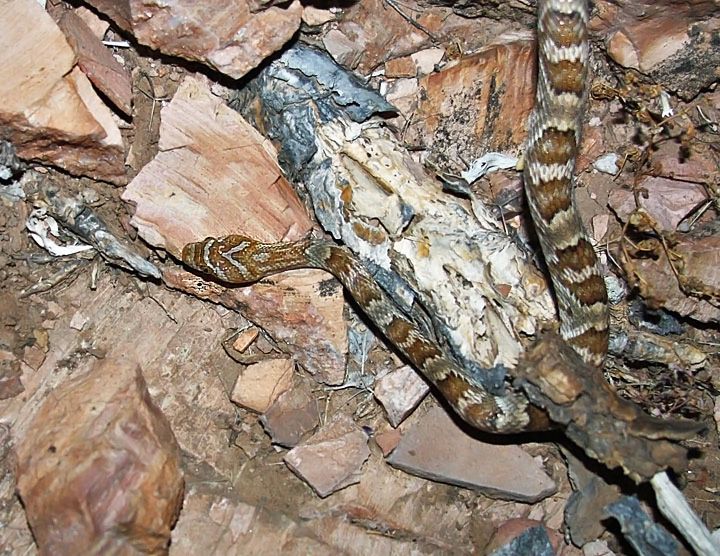 Long-nosed, AZ: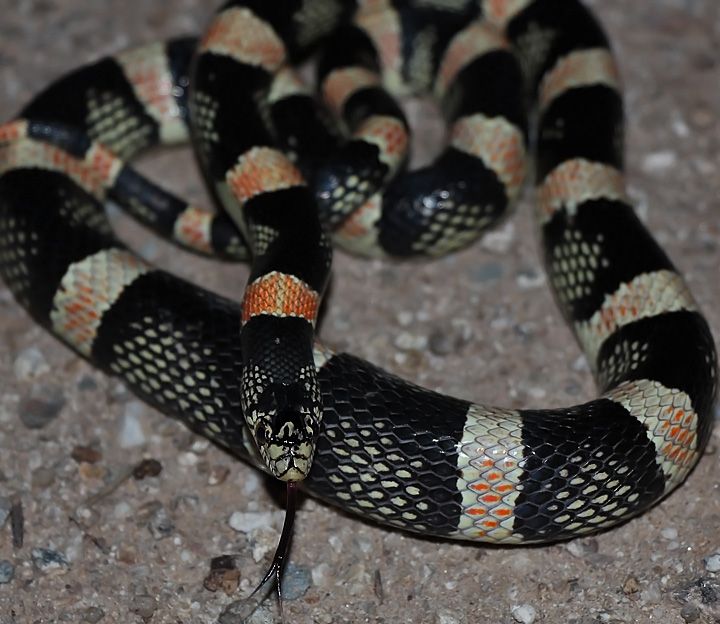 Prairie rattler, NM: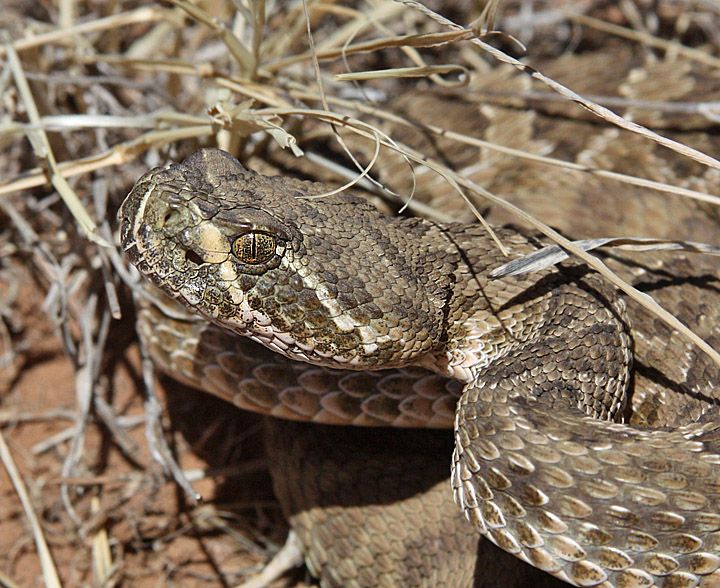 Gopher, nearly in situ, AZ:
Javelina, AZ:
Joshua tree, AZ:
AZ: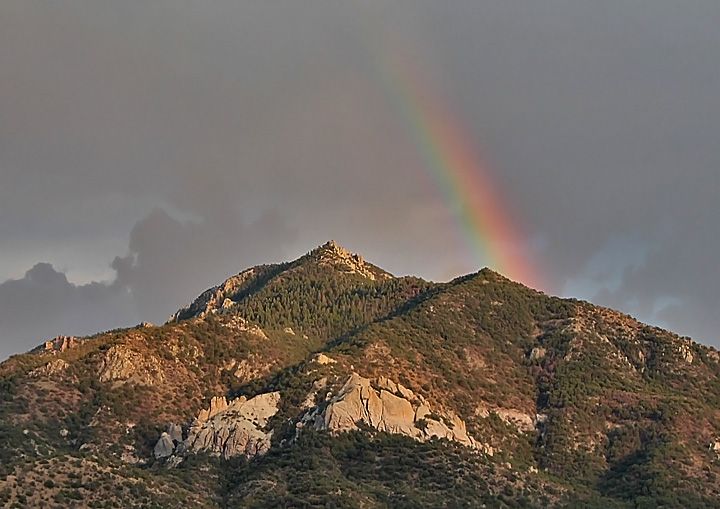 Western diamondback, NM: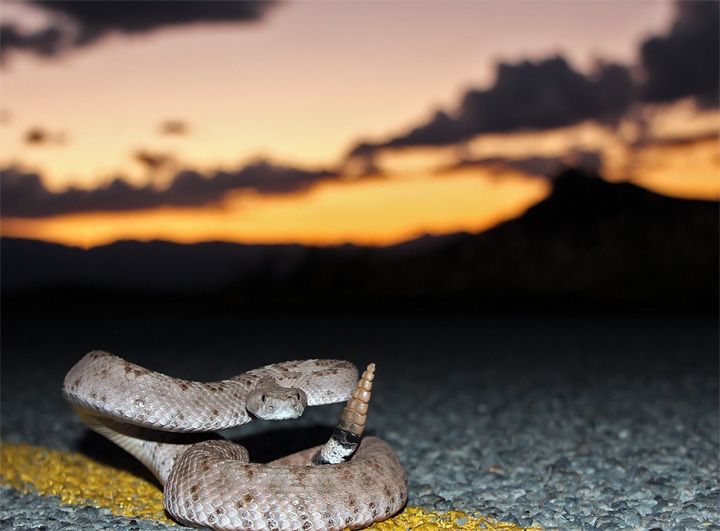 Collared lizard, NM:
AZ:
Prairie, in situ, NM: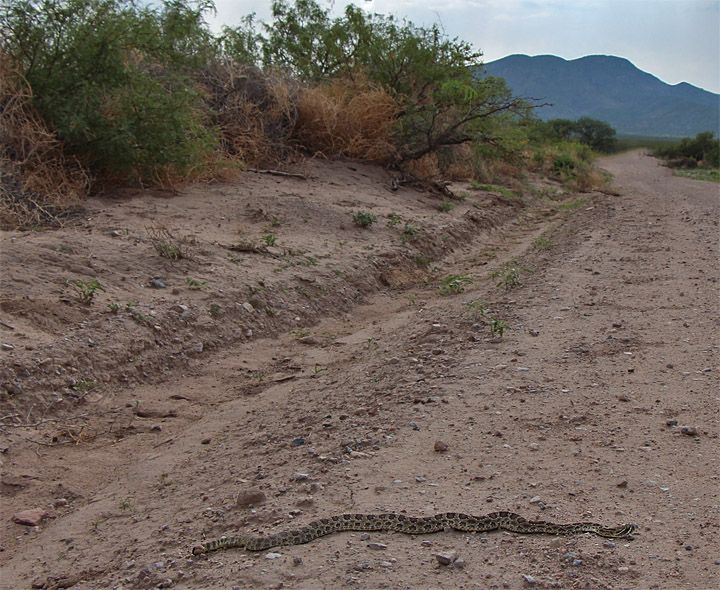 Red-spotted toad, NM: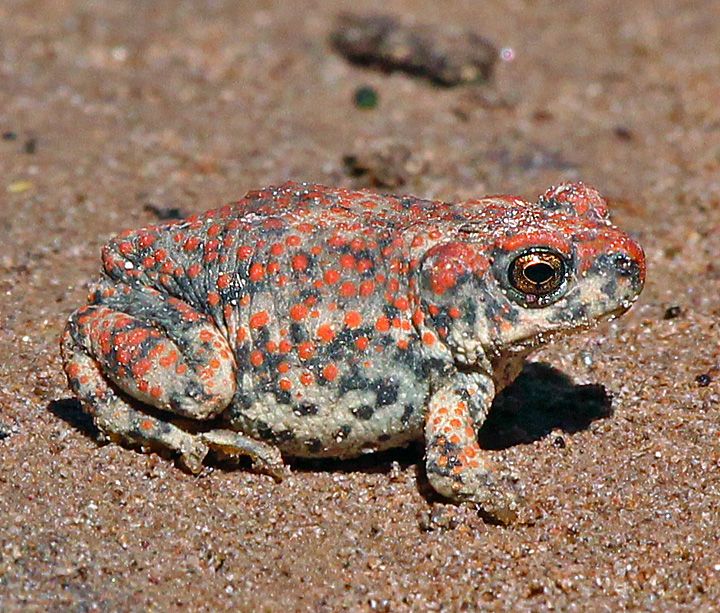 Mule deer on klaub habitat, NM:
NM:
UFO cloud near Roswell, NM: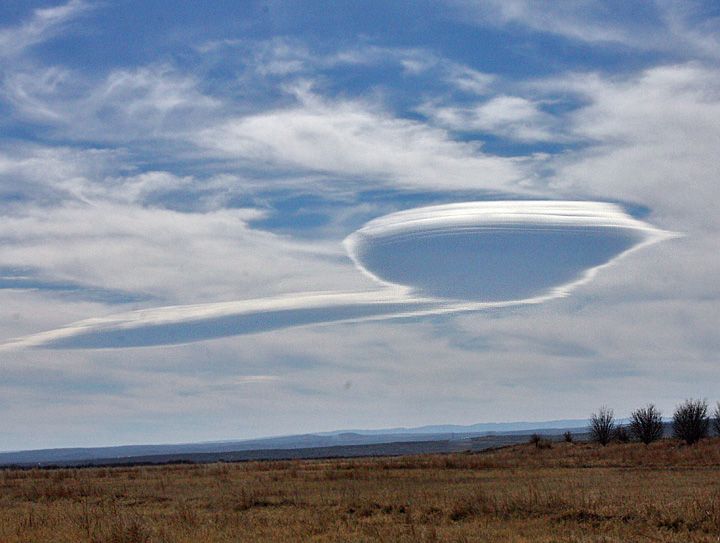 Gopher, NM: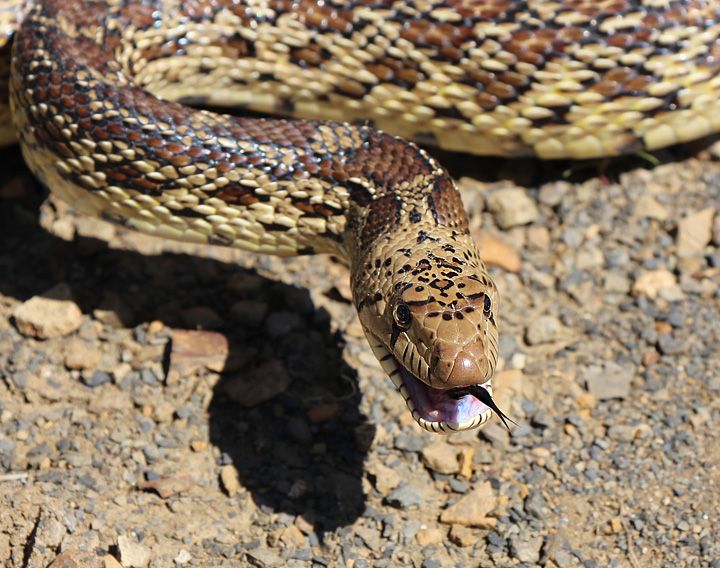 Striped whip, NM:
NM: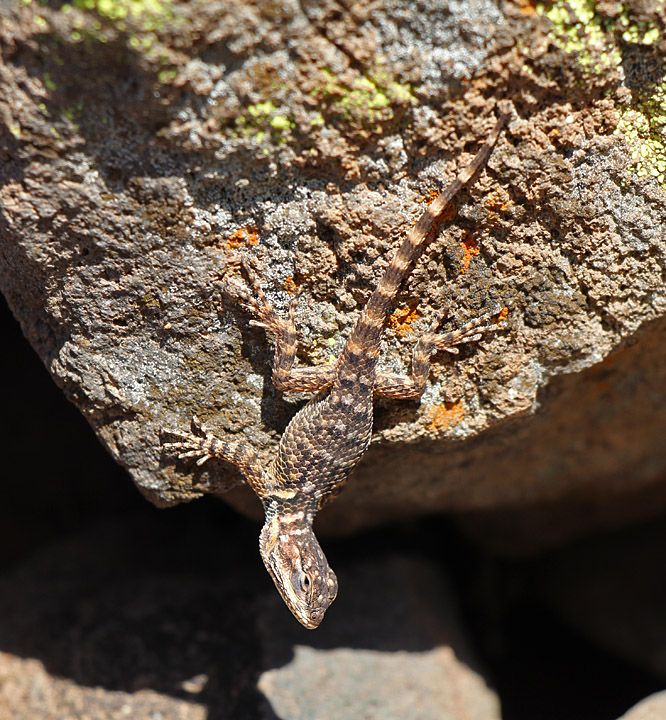 Collared lizard, NM: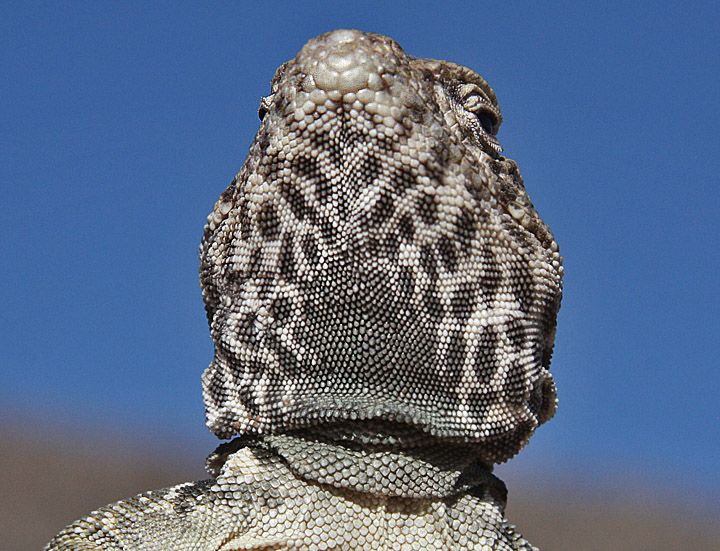 While searching unsuccessfully for a purported atrox den on the AZ/Mexico border here: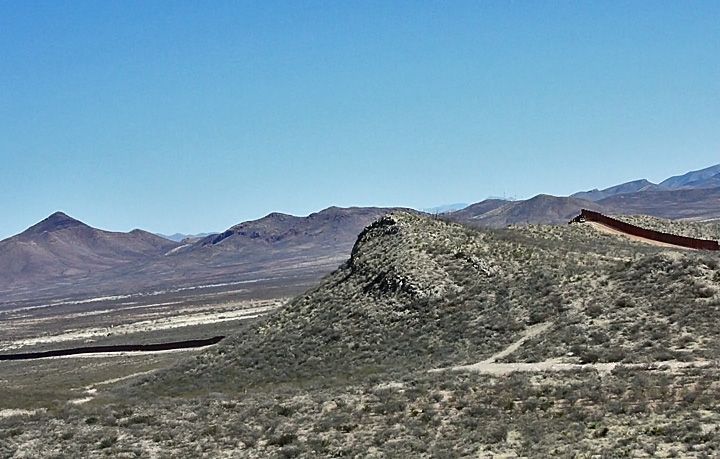 ...We looked north and saw 3 covert border crossers sneaking toward the highway: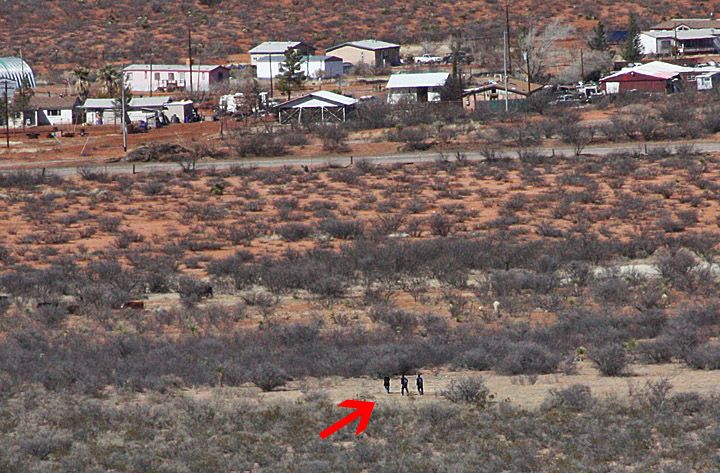 We lost interest for a few minutes and then noticed the 3 guys were running straight toward us! They hid behind sparse vegetation just as the reason for their about-face became apparent - Border Patrol in pursuit on horseback. The drama unfolded quickly: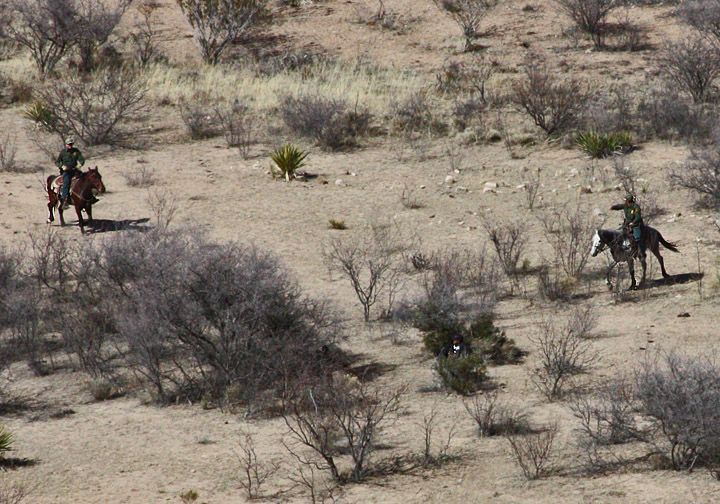 After being discovered, the border crossers merely drank water and chatted calmly with the equally-calm BP officer. Meanwhile, the other officer focused on the ugly, camera-toting Gringos on top of the nearby hill: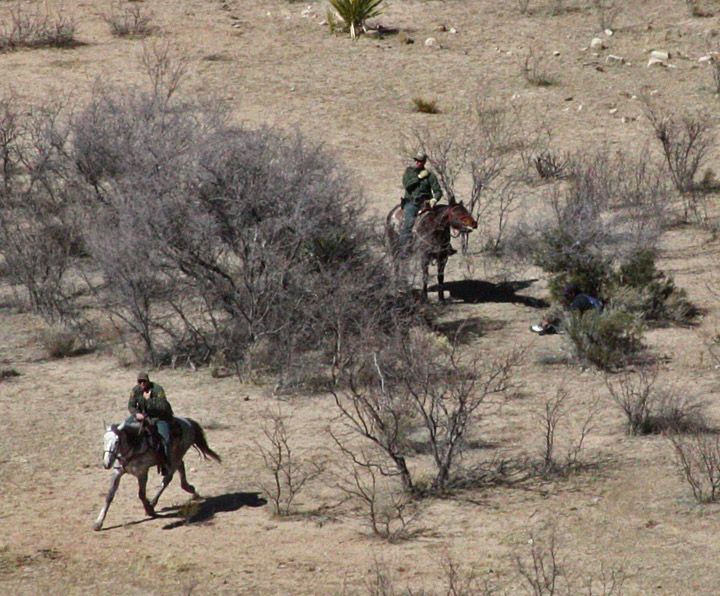 Evidently, his counterparts in trucks situated neatly between us and the border fence called in that we were mere spectators. The officer turned his horse around, joined the other officers, and marched the crossers (now wearing red) north. No struggle was visible: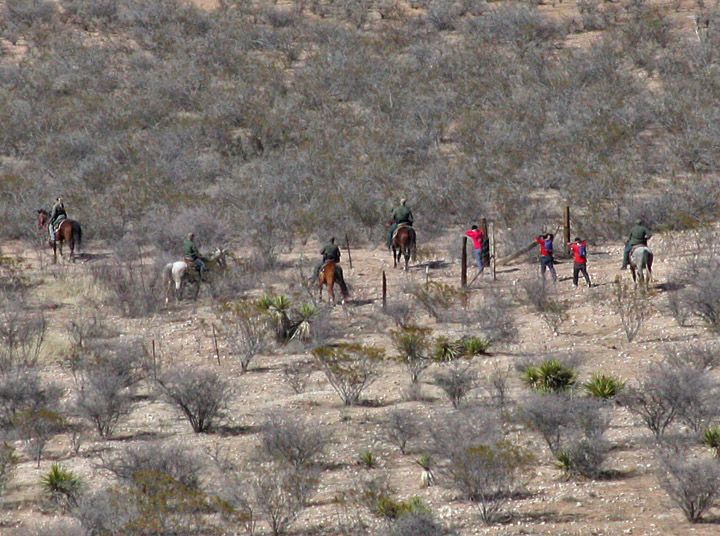 Within 50 meters of each other, we roadcruised 2 roundtail horned lizards in AZ. The lizard on reddish terrain was distinctly more red than the one on gray. Cool to see so much variation so close together: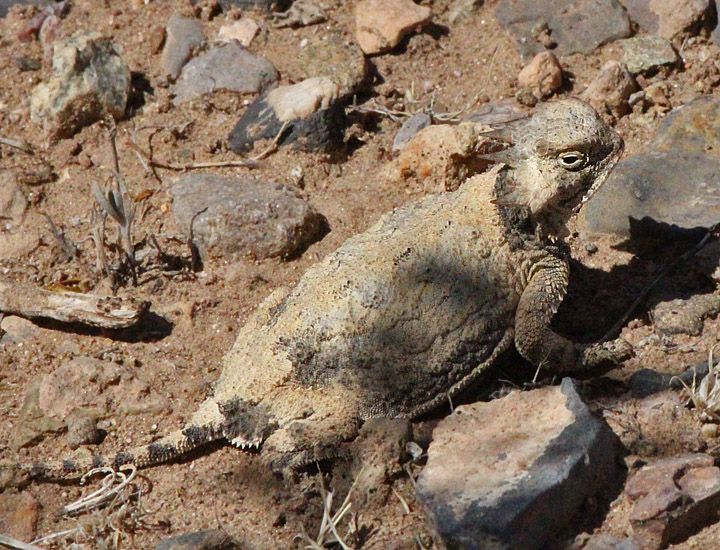 This diamondback with an interesting tail pattern turned up on the road twice in one day: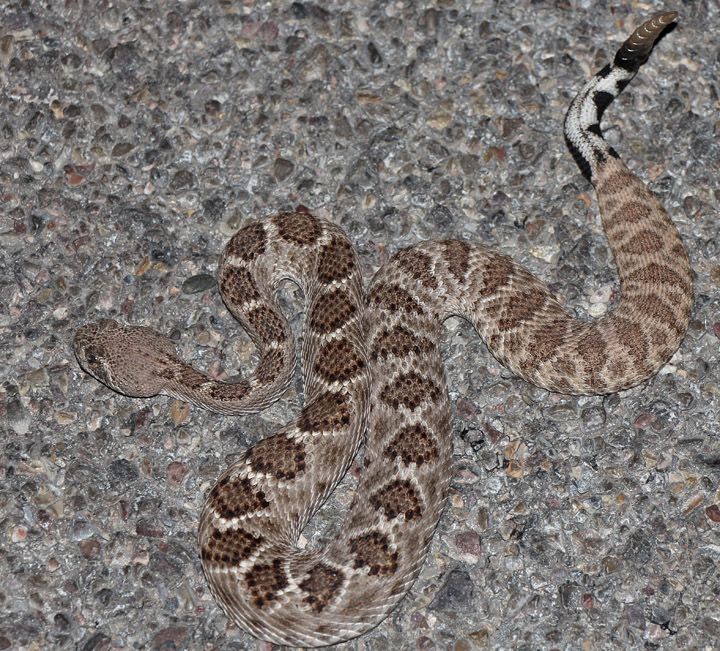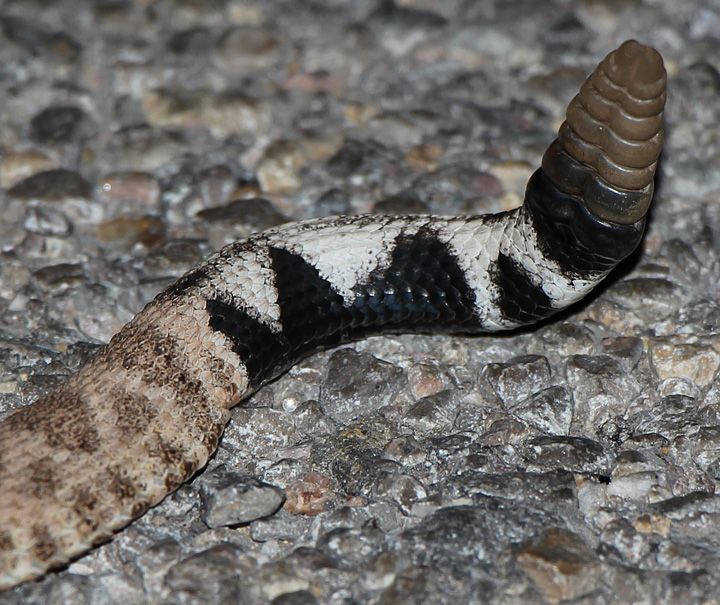 Side-blotched lizard in the Grand Canyon, AZ: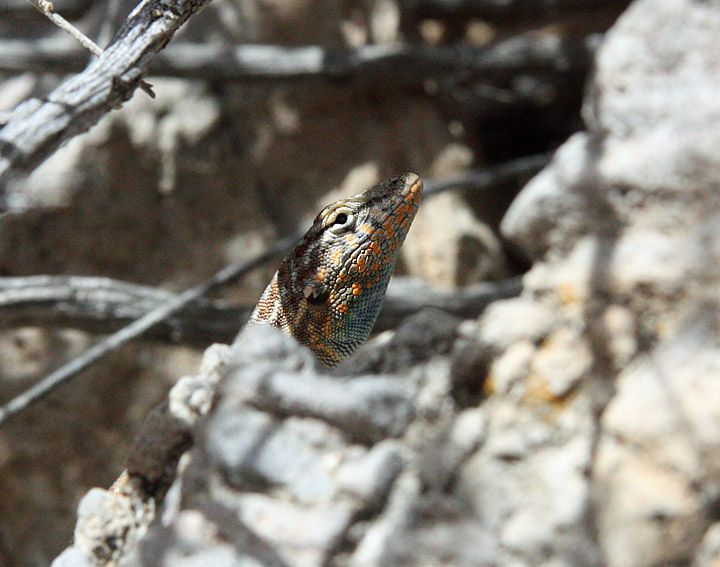 Black-headed snake: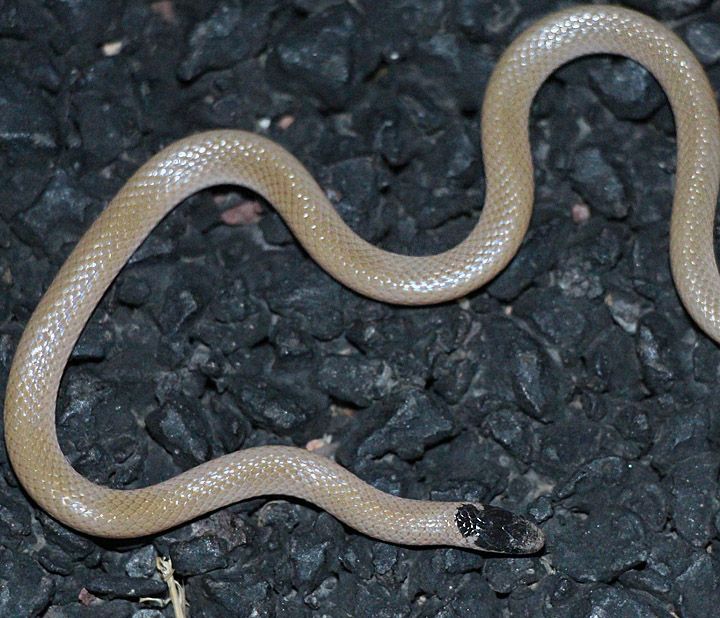 NM:
Regal horned lizard, AZ: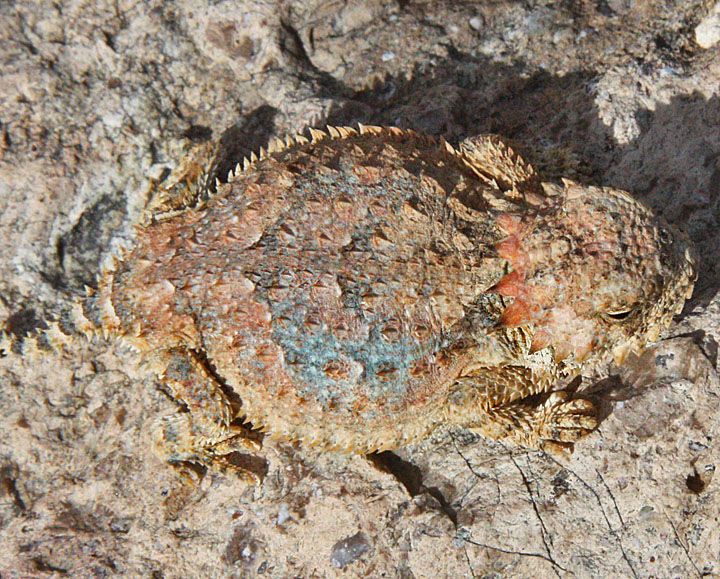 NM:
WDB, NM:
It was a good year for big gophers. This was the biggest I've ever seen...easily 2 meters (6.5'), NM: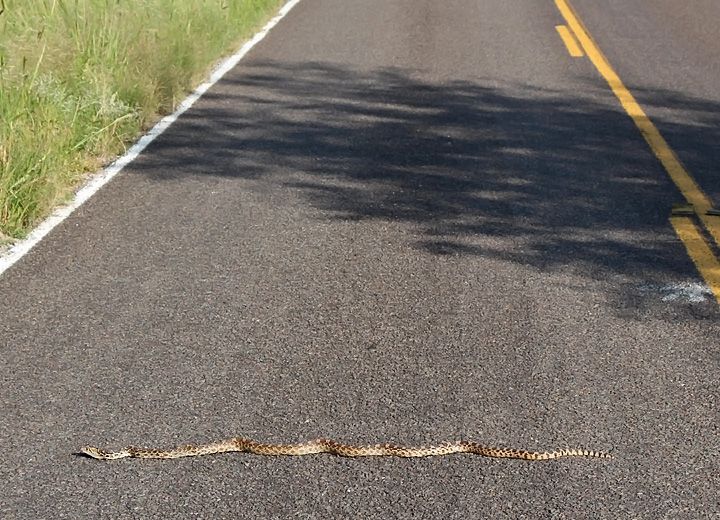 Long-nosed, NM: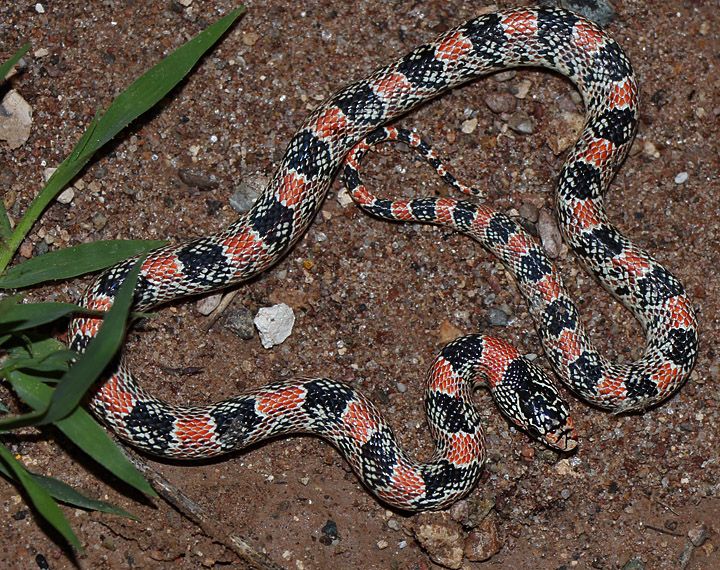 Blacktail, NM:
Pronghorns,NM: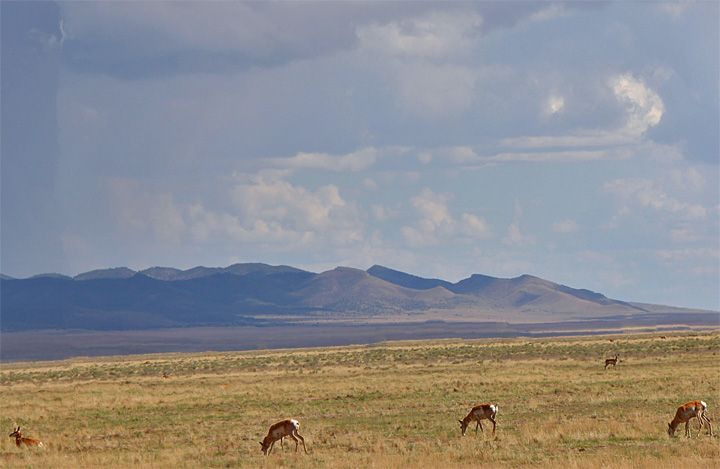 This western coachwhip - the first black one I've found - wasn't so grateful for being removed from the hazzardous road. It immediately retreated into creosote upon release (AZ):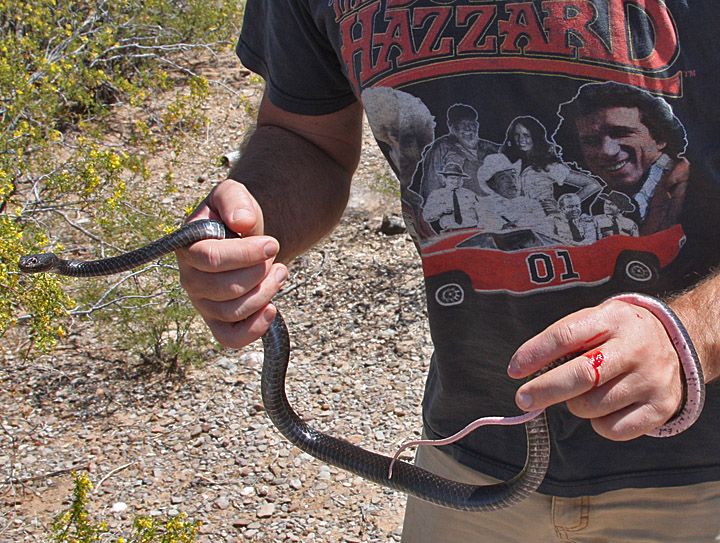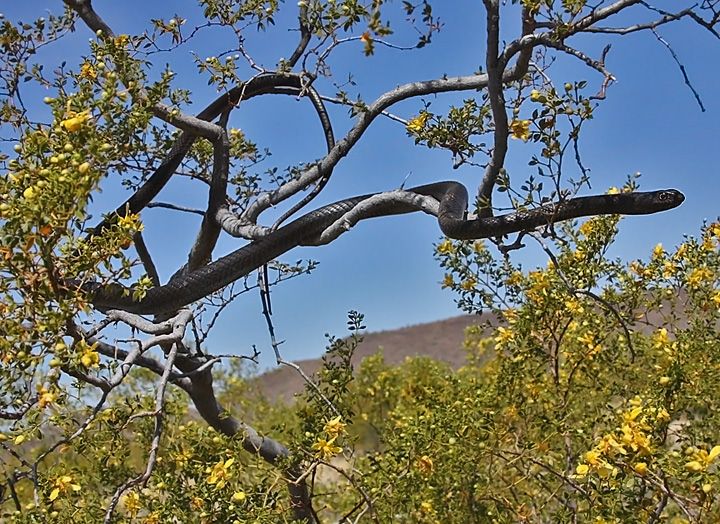 Dung beetle, AZ: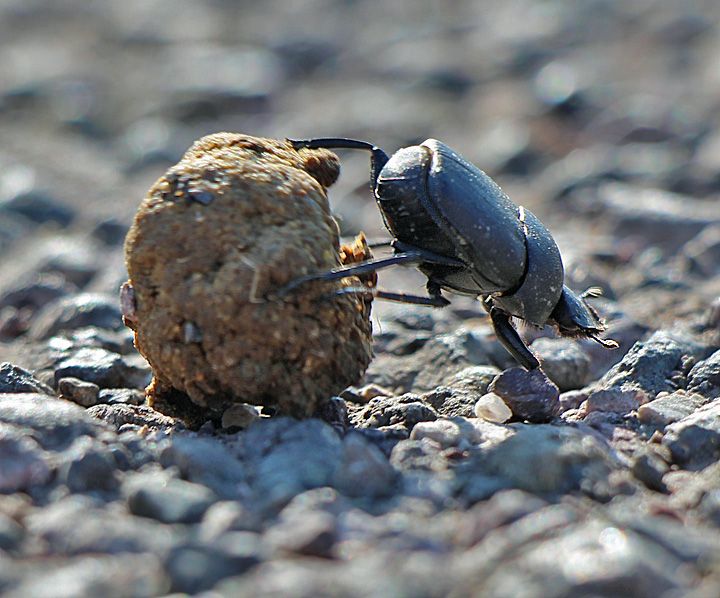 Grand Canyon, AZ:
Mexican hognosed (repeat), AZ: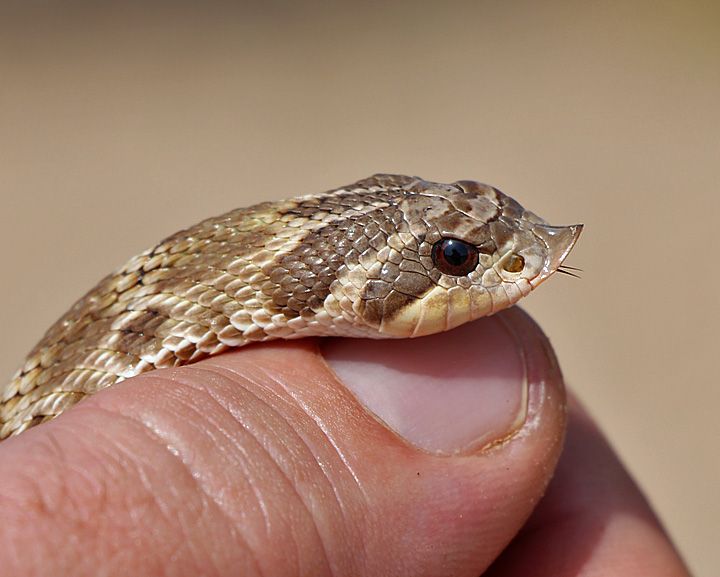 Large diamondback, AZ:
Desert king, NM: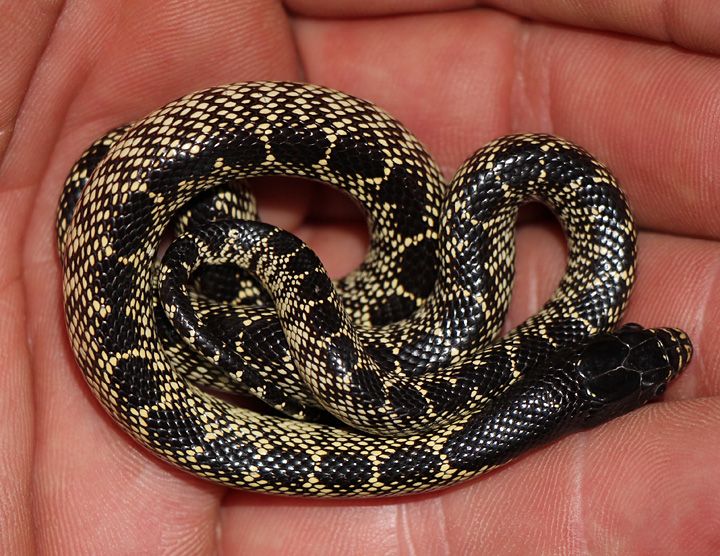 A very noisy nest of ravens, NM: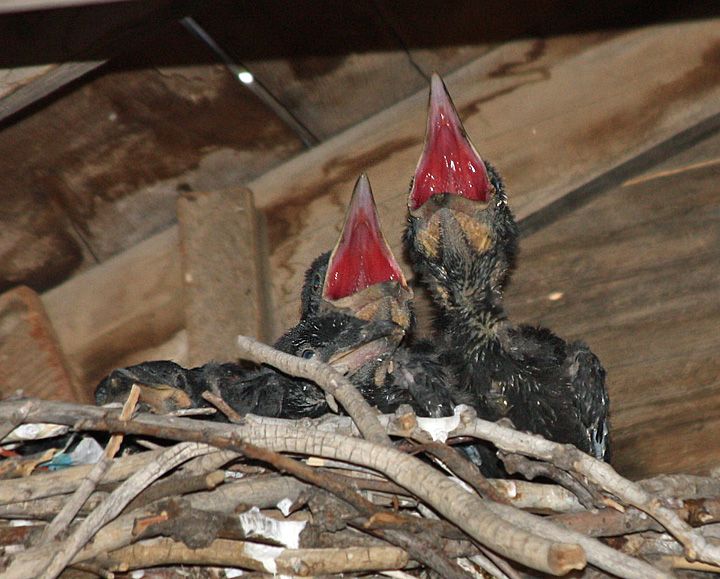 Blacktail backing to safety, NM: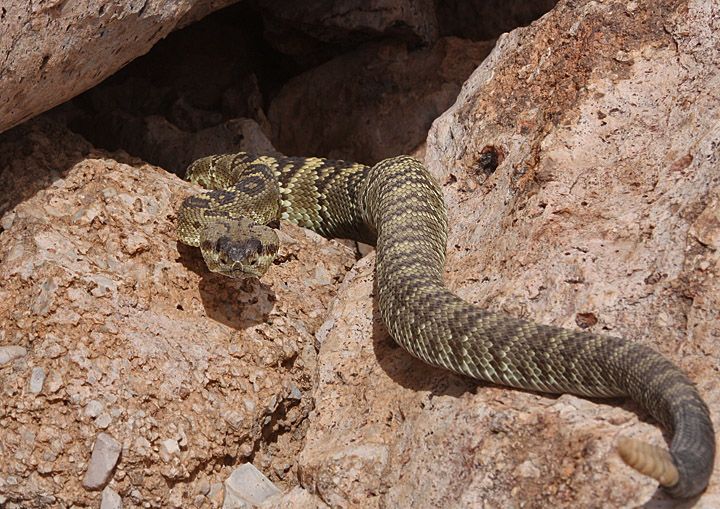 Normally, we move live snakes off the road in the direction they were already traveling (since they seem inevitably bound in that direction where death-by-tire is possible.) In this case, however, the diamondback was so full of fresh kangaroo rat (probably) that we didn't dare move from the shoulder where it was resting for fear of regurgitation. Instead we sorta shooed it in the other direction and kept driving: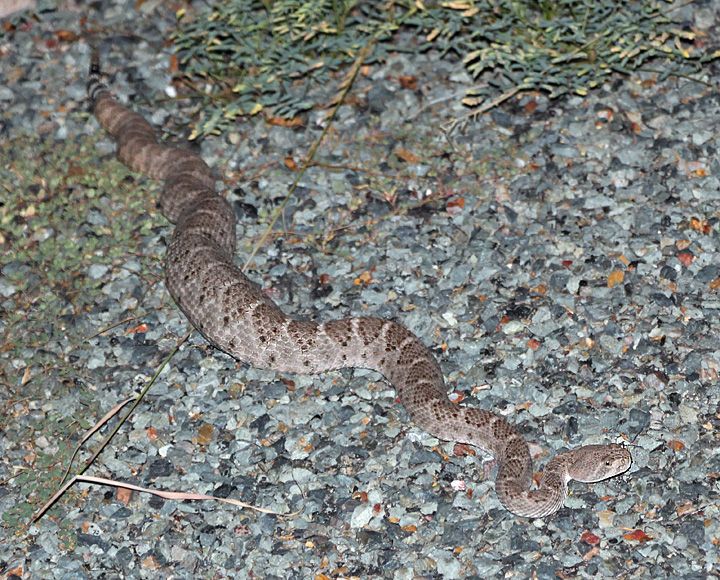 After a U-turn 15 minutes later, we found the same snake on the road where it narrowly escaped Border Patrol tires. Probably better to risk regurgitation and move the snake across?: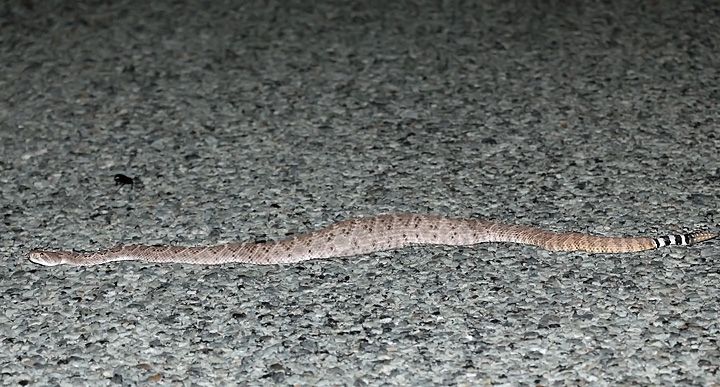 This gray fox pup was bopping around a canyon without a care in the world...too bad my pics are blurry, NM:
Banded rock female, NM:
During late summer and early fall, lubbers cover the roads in hundreds of thousands and the main animal that seems to take advantage of this food source is other lubbers. Lubber roulette - winner gets dinner, NM: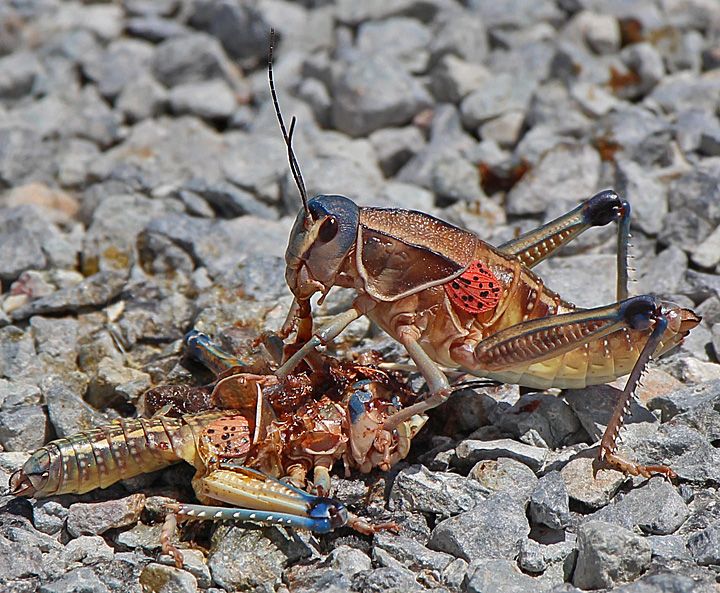 This pair of blacktails turned up on a mountain close to home. The first is in situ and the second one is nearly in situ 10' away (NM):
Prairie, in situ, NM:
Green rat (repeat), AZ: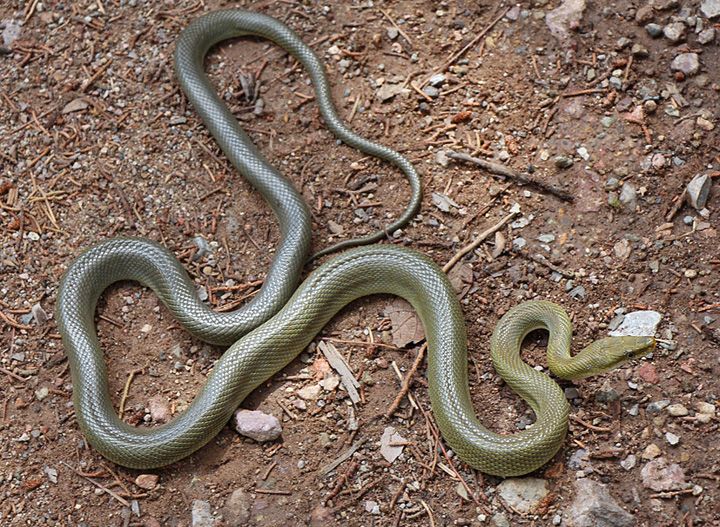 Red pigmy (repeat), NC:
Anole, NC: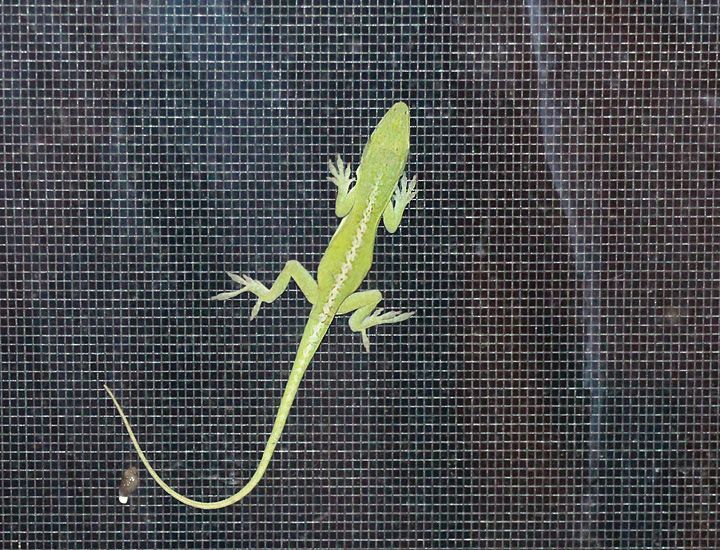 Mud turtle, NC: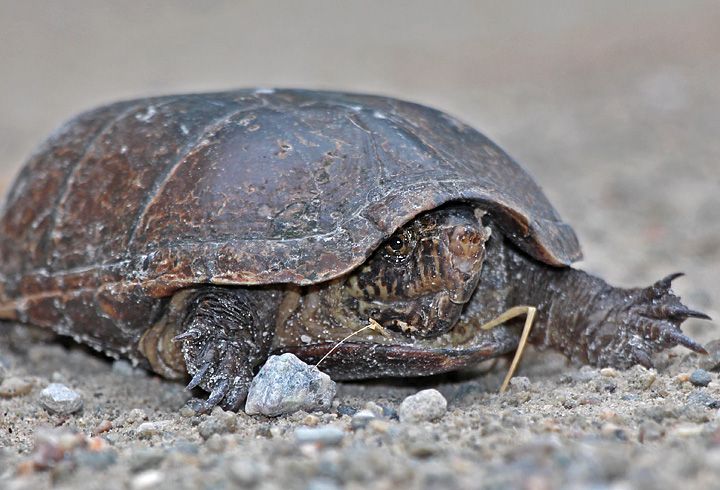 Happiness is watching at the very moment your bud runs face-first into the sliding glass door, NC: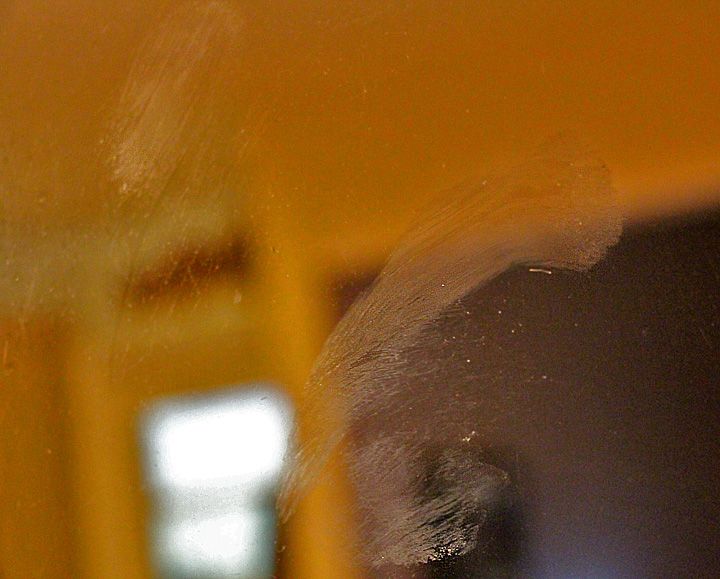 Great blue heron, NC:
Green snake, NC: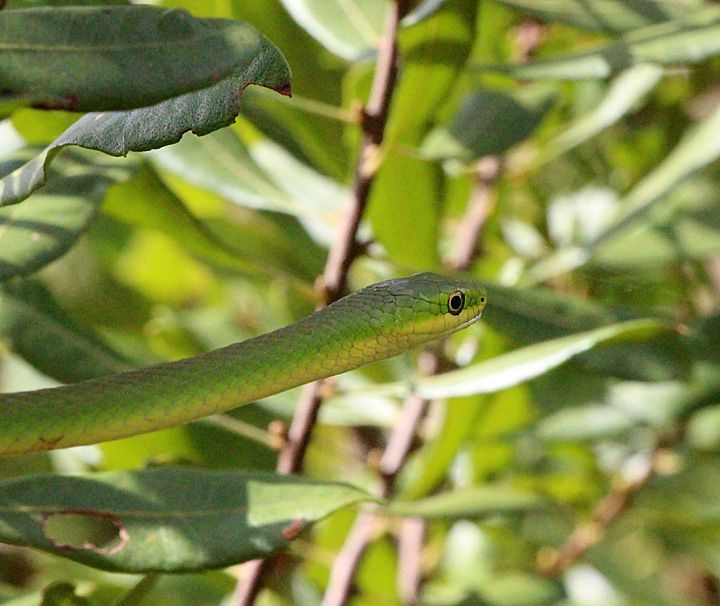 Grand Canyon, AZ:
Western diamondback juvie, NM: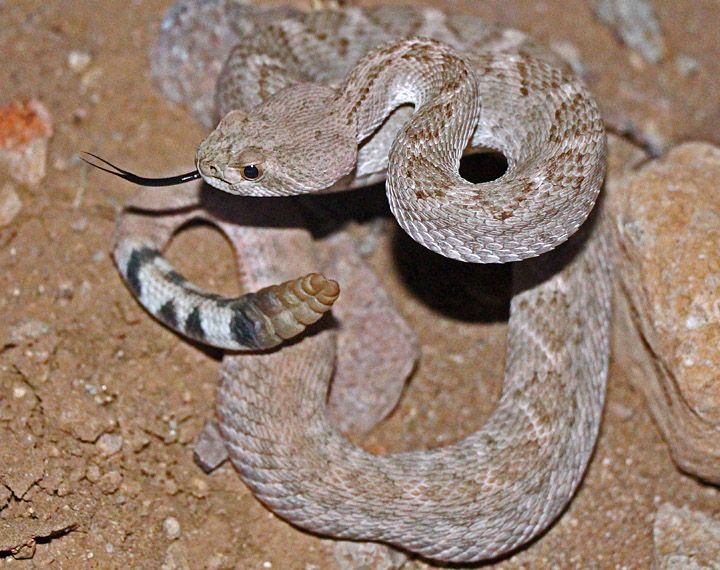 AZ: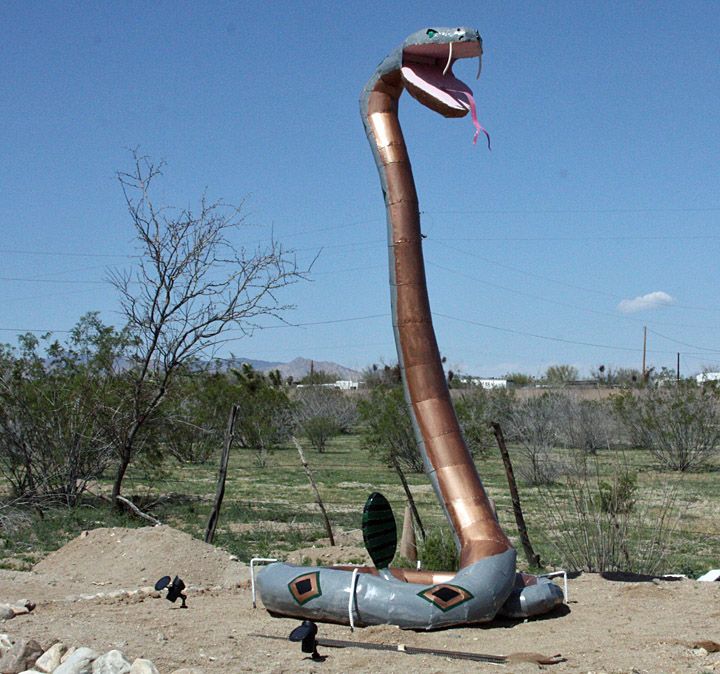 Huge gopher in situ, AZ: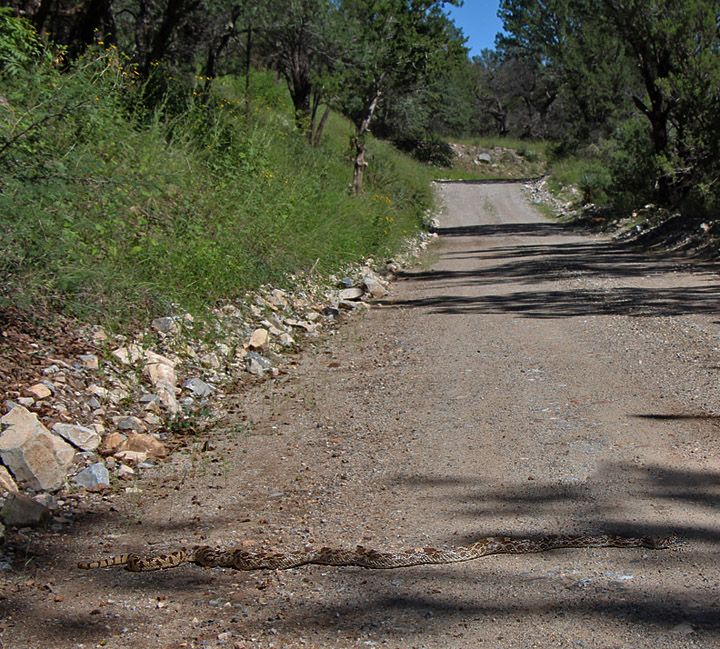 Banded rock, female, NM: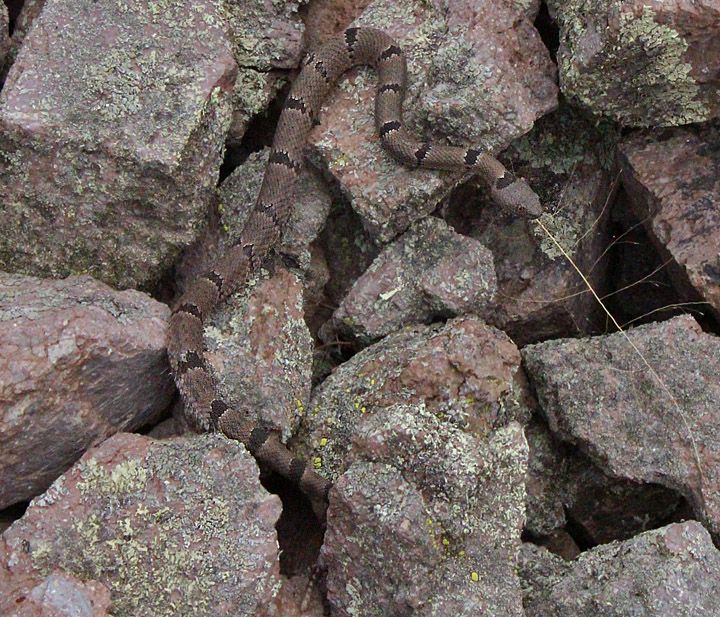 Great Plains skink, NM: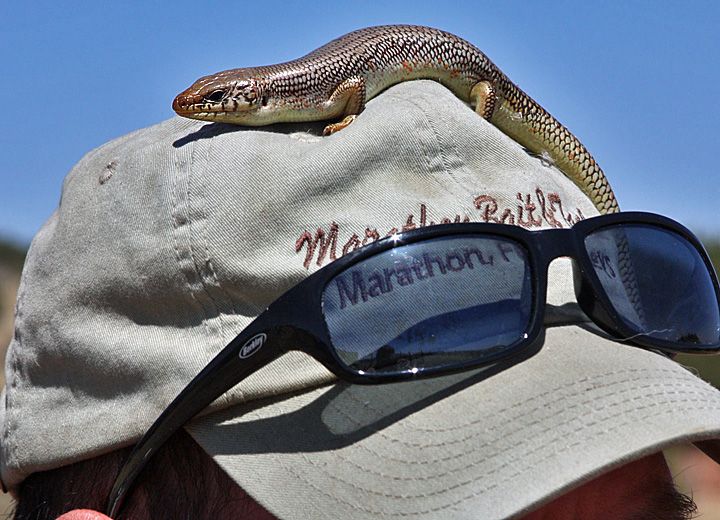 These guys bite like a dog on a frisbee….you can't easily shake them off: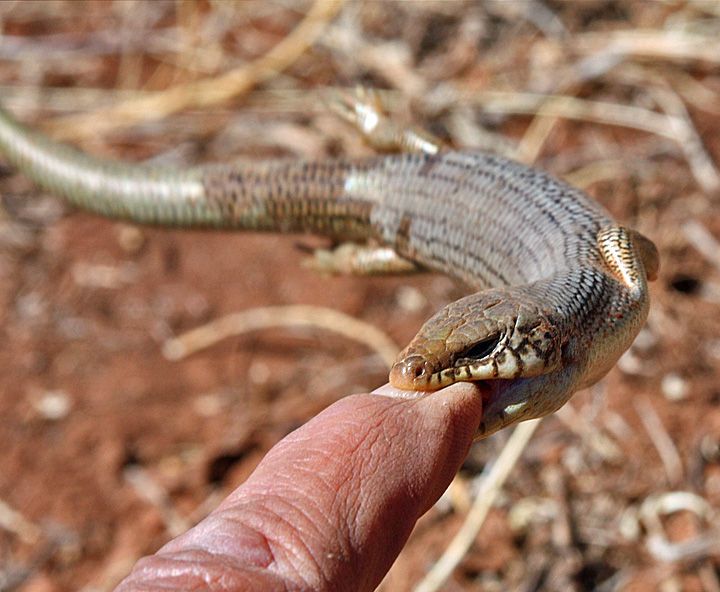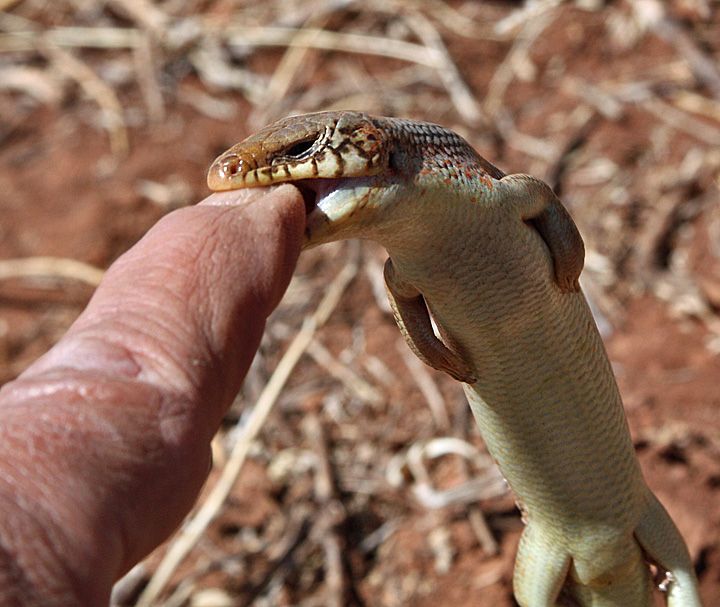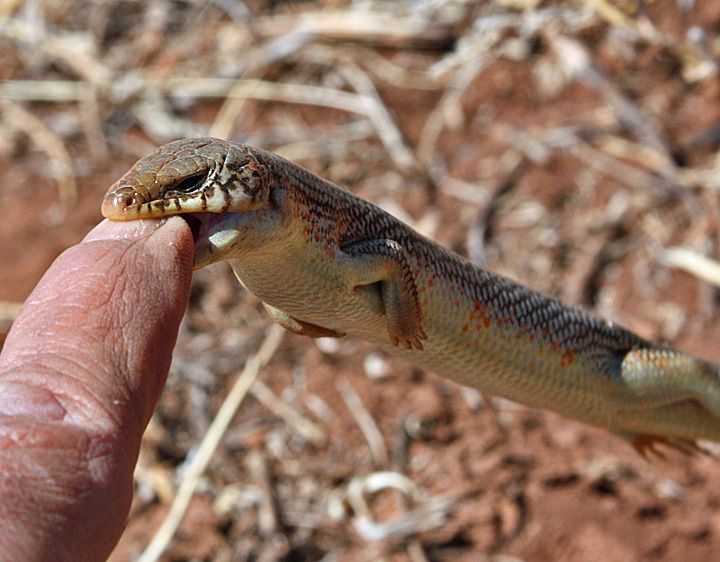 NM:
Prairie, in situ, NM:
This male banded rock turned up on a night hike, NM: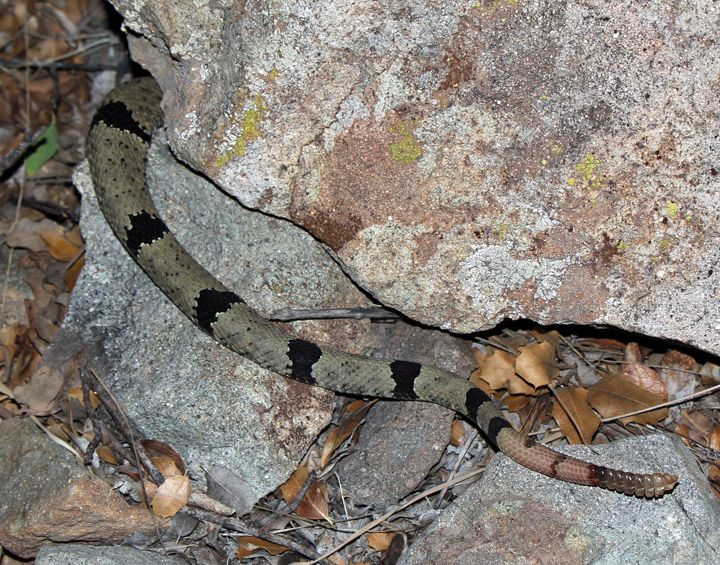 This female turned up in the same range - surprisingly during the heat of the day, NM:
Prairie @ 8500' elevation with temp of 65F, NM:
We normally drive across this arroyo with no problem, but after one good storm, it flooded big time and the Couch's spadefoots came out immediately. They were deafening! NM: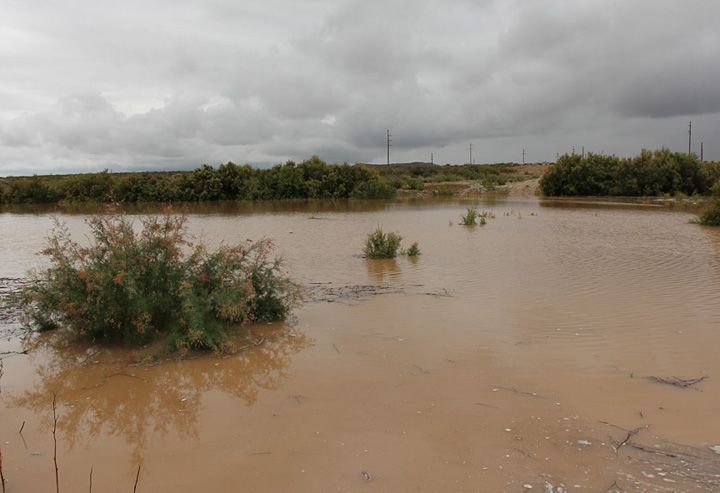 Grand Canyon, AZ:
Large WDB, AZ: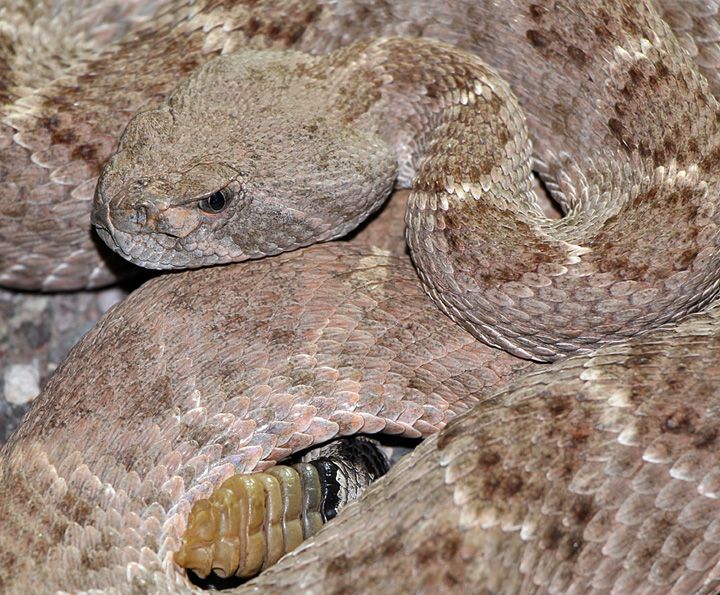 Banded rock, female, AZ: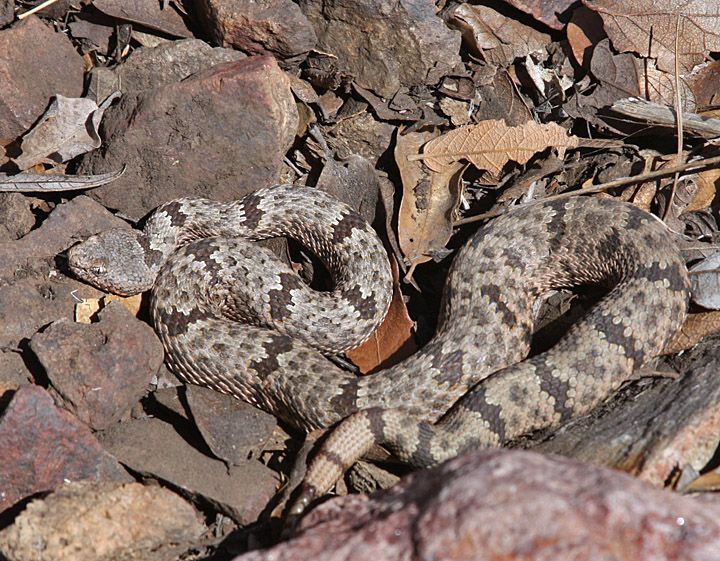 Blacktail, south-central AZ: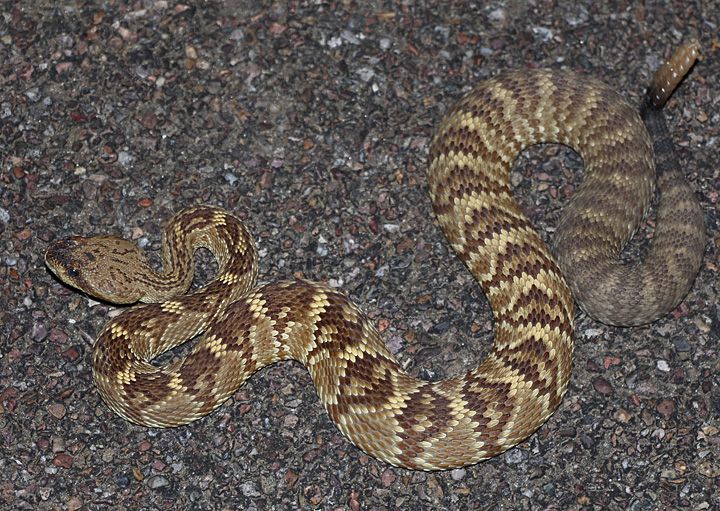 Texas horned lizard, AZ: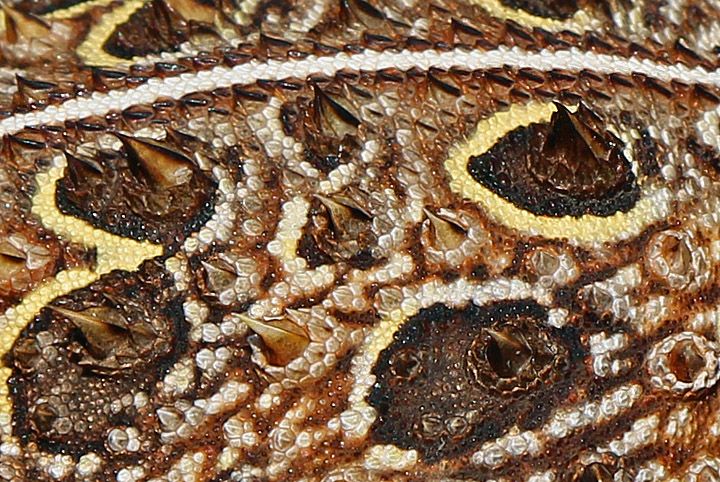 AZ: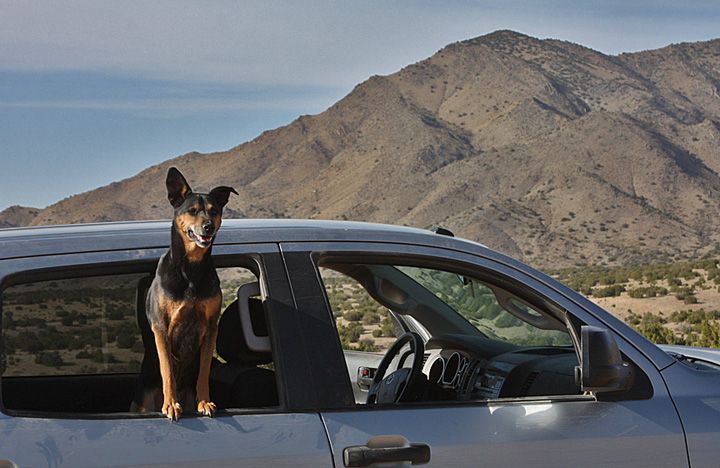 This part-time river passes as a road in parts of NM. It's on the maps and everything:
After a hard day of herping in nearby high country, heavy rain forced me to sleep in the truck. It was a restless night as I kept waking up with something crawling on me and in my clothes. Daylight revealed the culprits were larvae from carrion beetles. Learn from my mistake: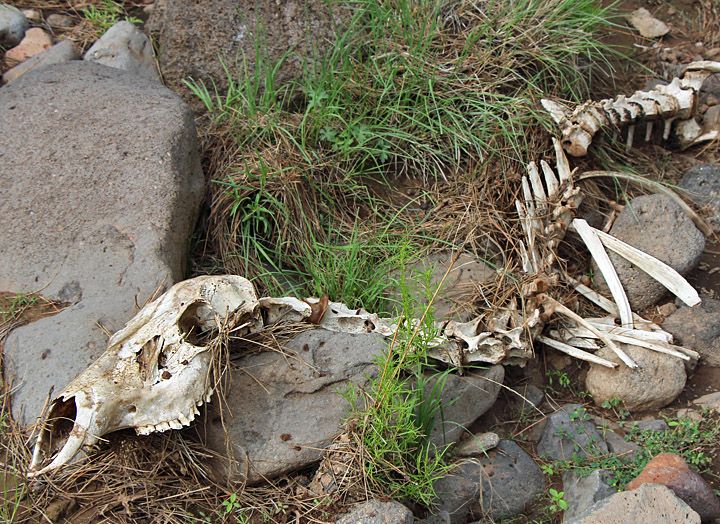 The rocky hills in the background of these photos are good habitat for banded rocks. We sometimes find klaubs within eyeshot of elk:
Glossy, NM: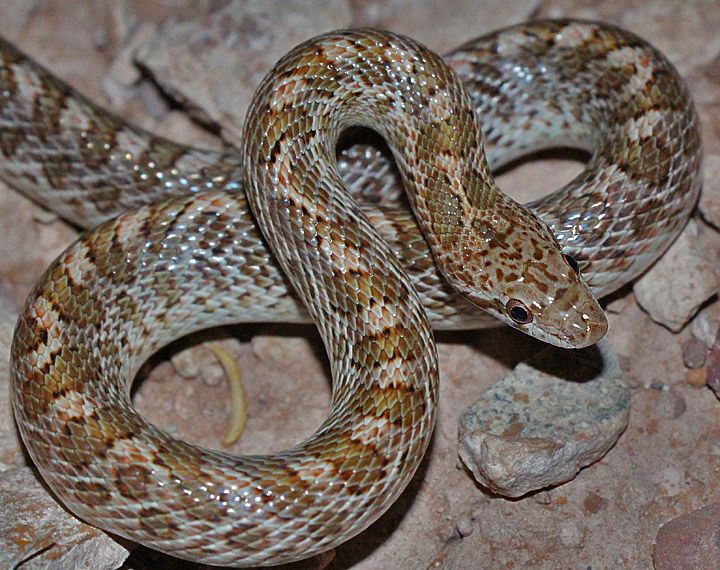 Blacktail, NM:
Banded rock female - photo session is over, NM: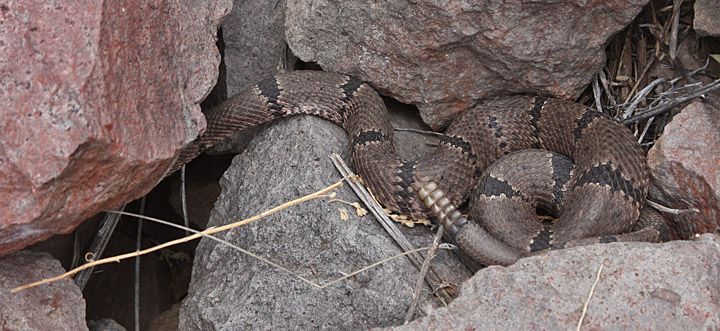 Two weekends in a row, the biting gnats were swarming around us by the thousands (no exaggeration) making it difficult to find any joy in the hours of hiking. I was still blowing gnats out of my sinuses 3 days after the hike - no kidding. Stopping to photograph a nice find, we noticed this small clump:
NM: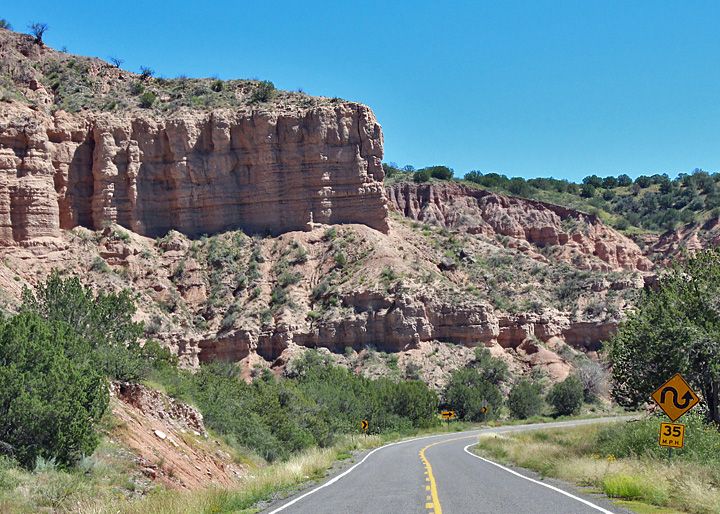 Blacktail, NM: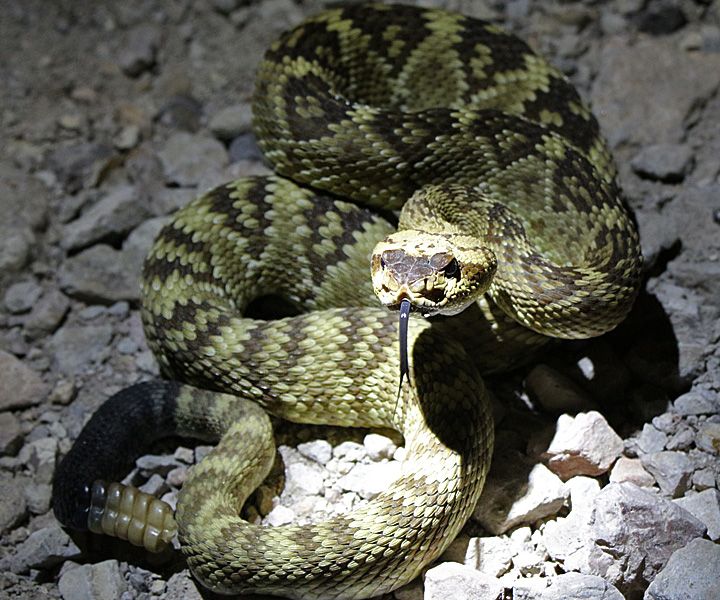 Wandering garter, NM:
Veiled chameleon, FL: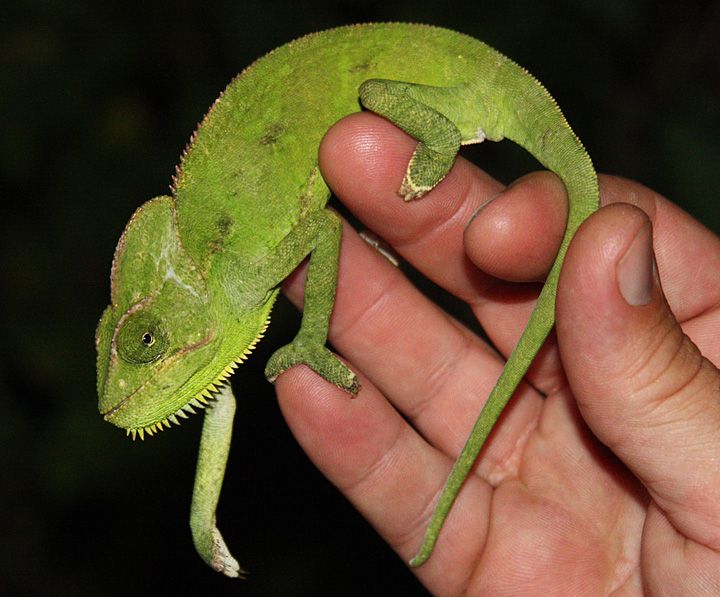 Corn snake, FL: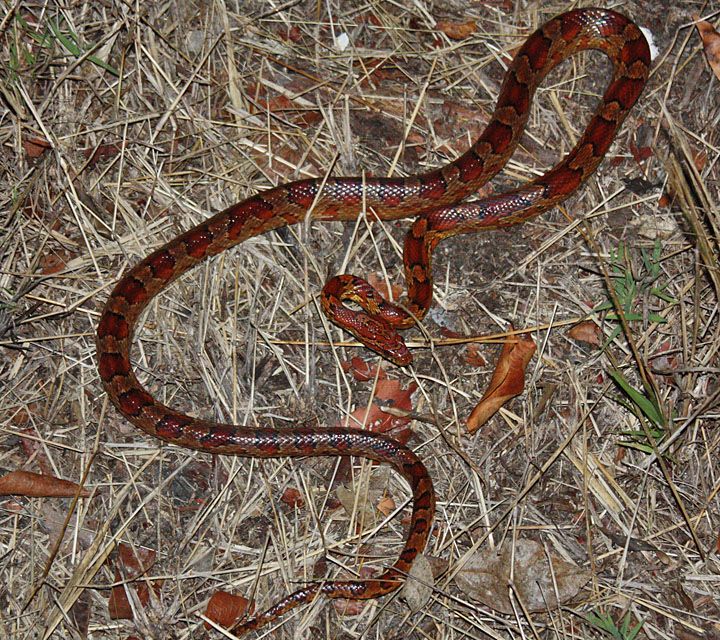 Corn snake, FL: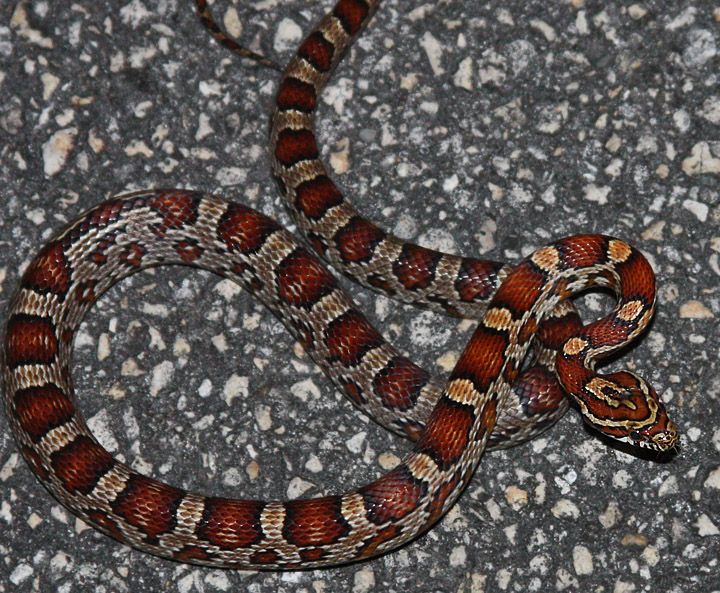 A friend's crab traps, FL: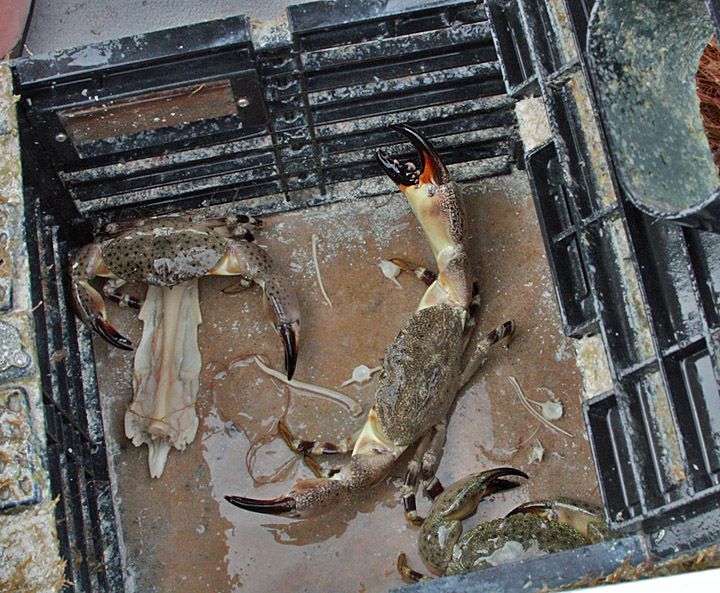 No-so-gentle giant tongs are good for removing claws, which regenerate:
Garter snake finishing a leopard frog (repeat), FL: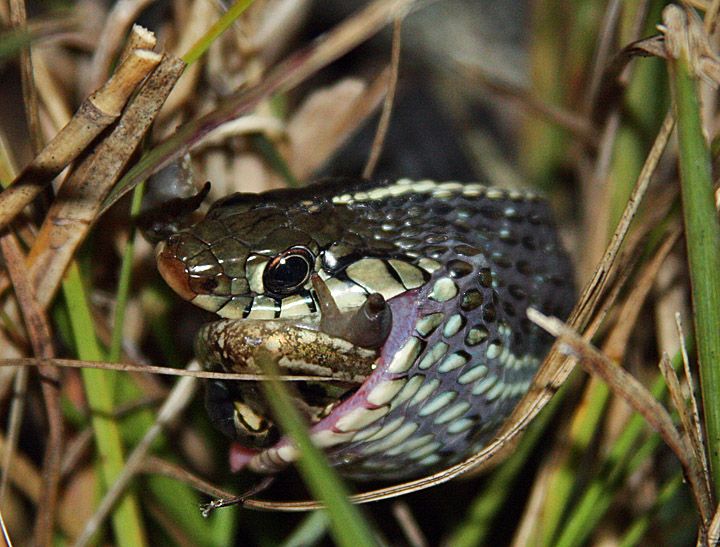 Red-shouldered hawk, FL: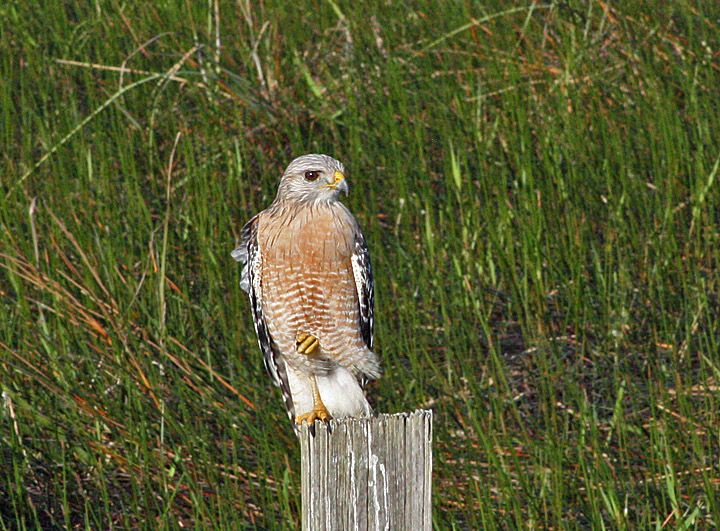 Green iguana, FL:
With our noosing technique down, we hope to catch enough next time for a big barbecue:
Mmmm!:
Found in a crab trap, FL: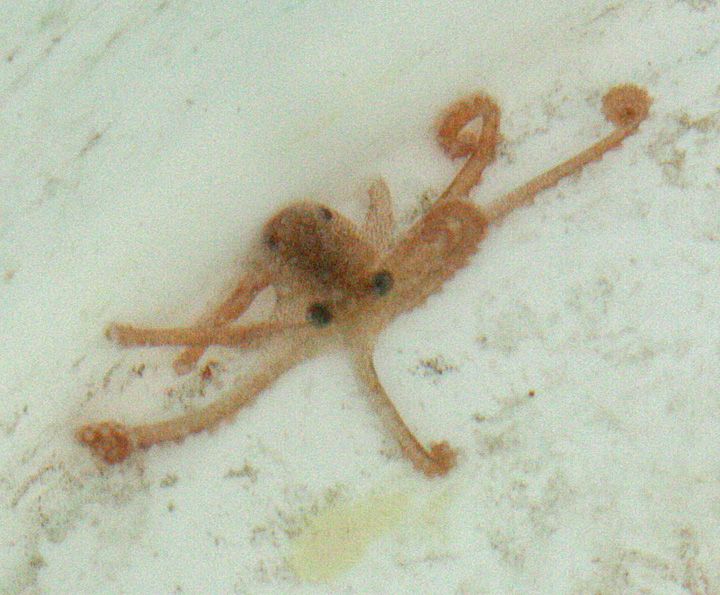 Hours of hiking yielded no pythons, but we did score these monsters - ringneck and brahminy blind snake (FL):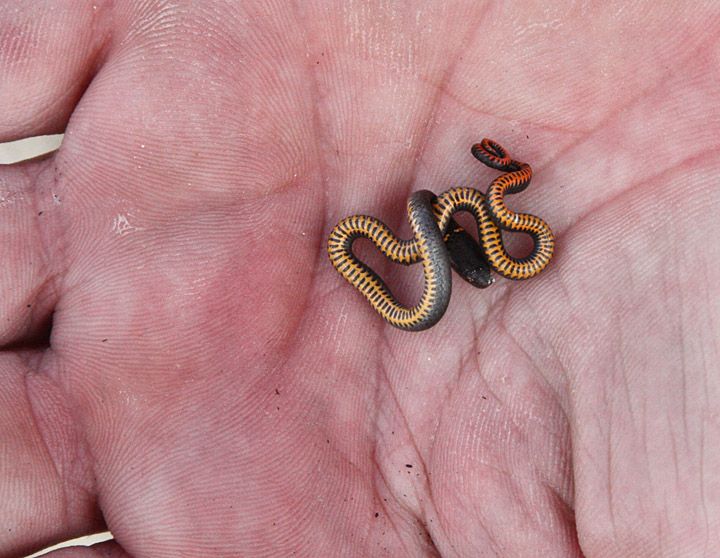 The nicest of many Florida water snakes we found: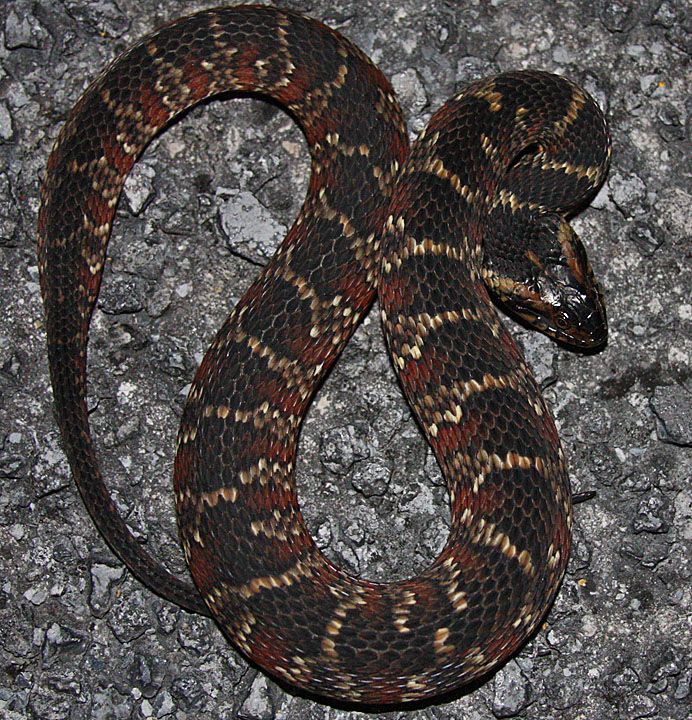 Turkey vulture, FL: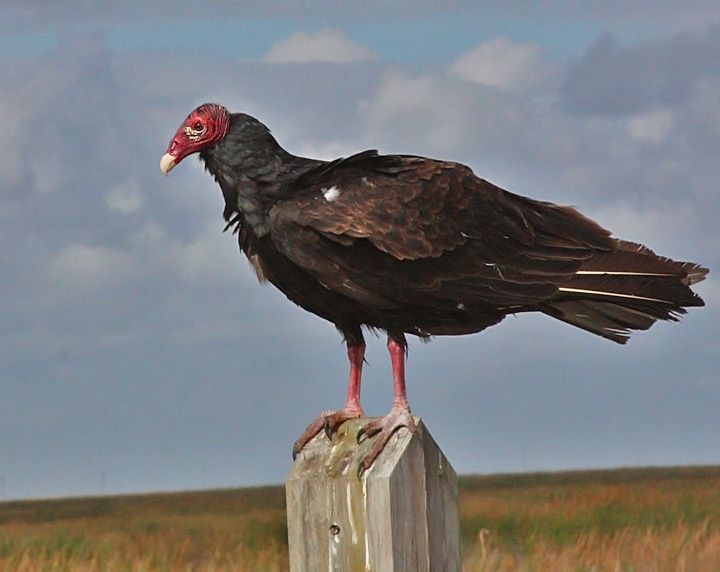 CA: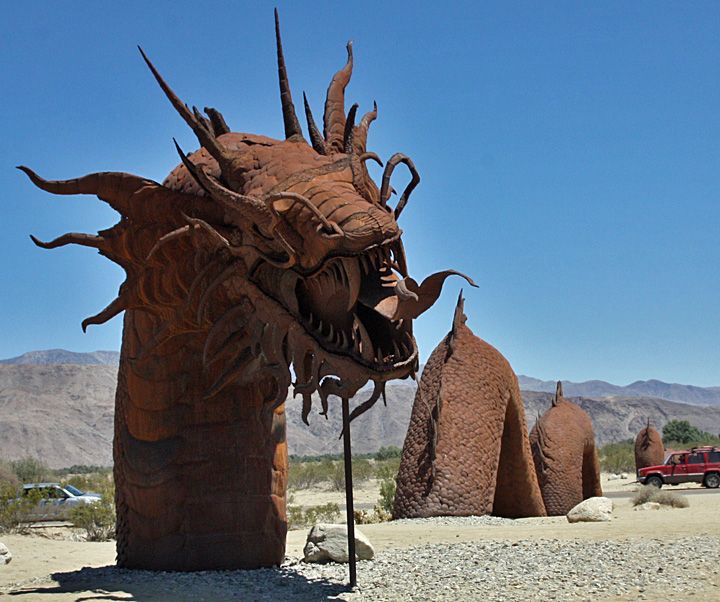 CA: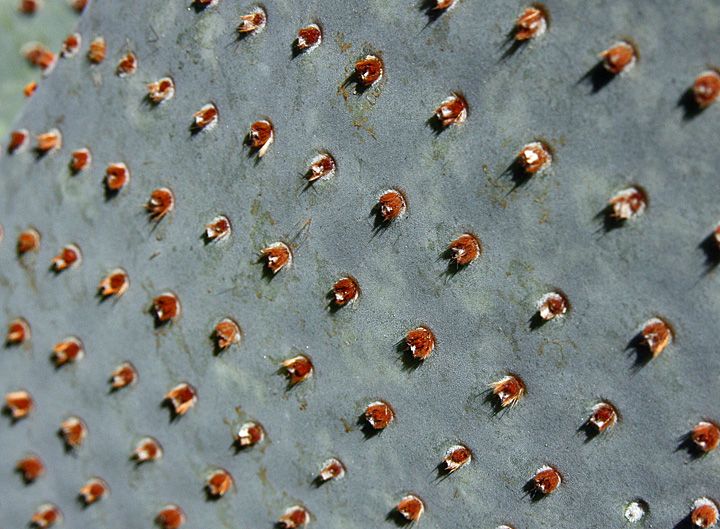 CA: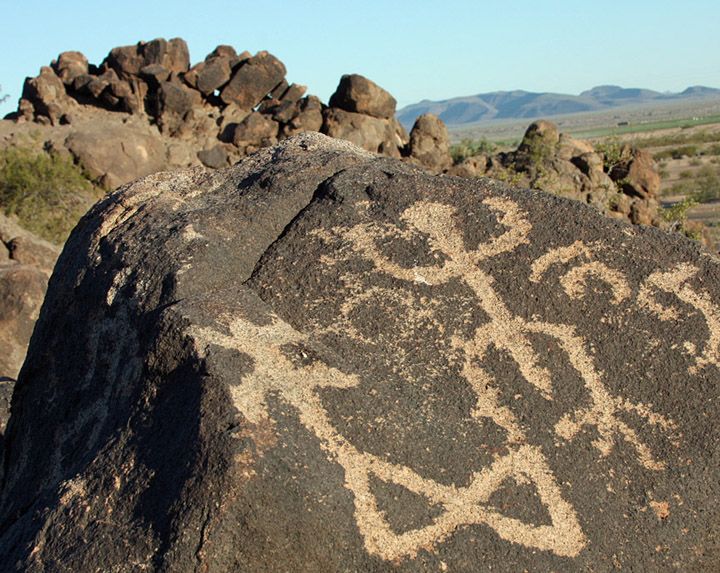 Sidewinder tracks, CA:
Banded rock, male, AZ: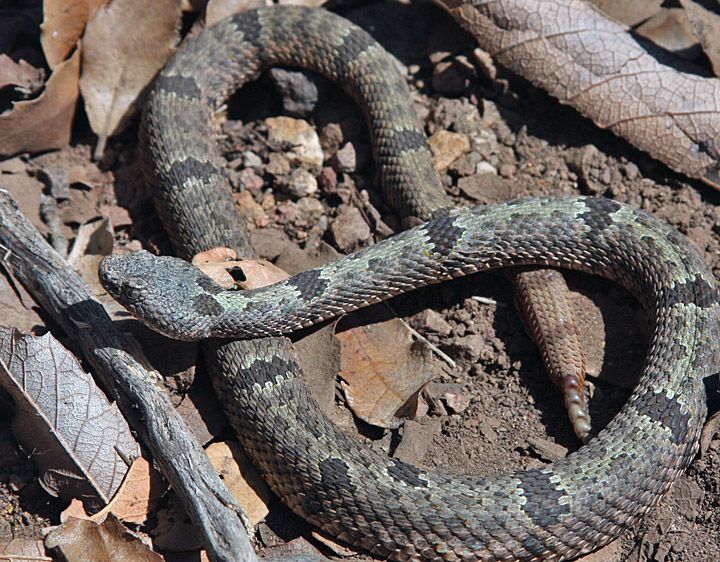 Night snake at day, AZ: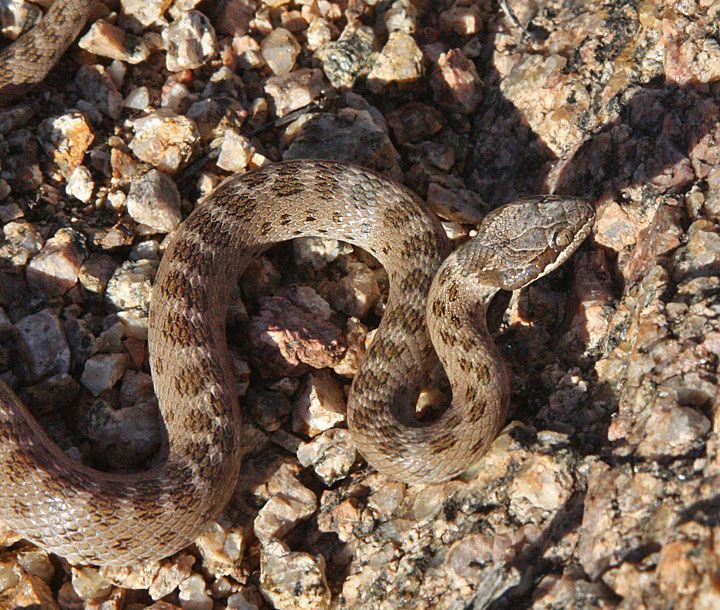 Ornate box turtles, AZ: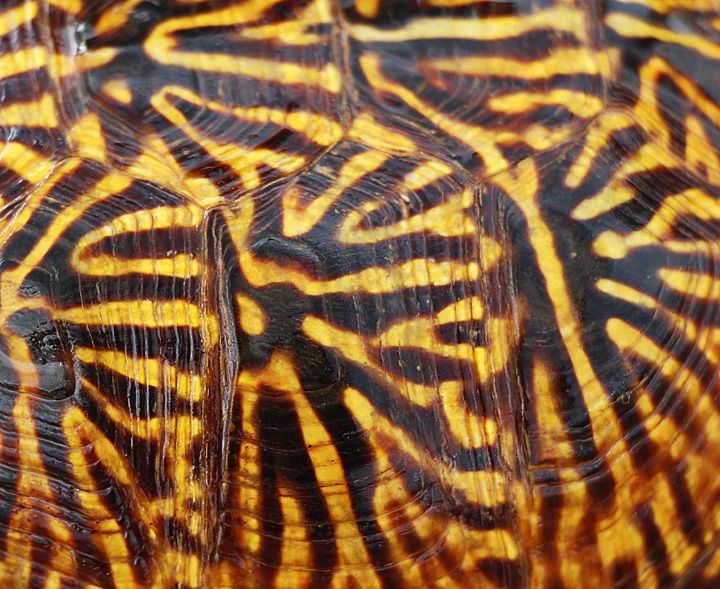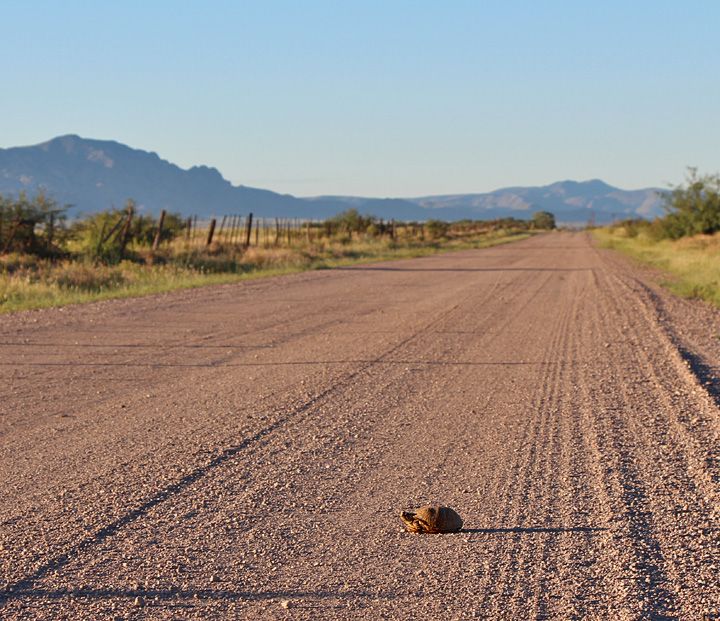 After your herper buds see a few turtles on the road, they WILL stop to look at your turdle: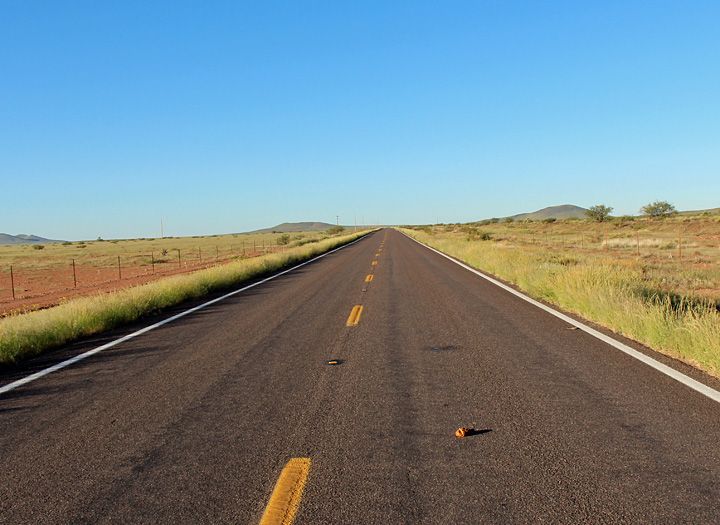 WDB, NM:
Javelina, AZ:
AZ:
AZ:
This blacktail crawled into a shrub upon discovery (not so unusual), NM:
WDB, NM: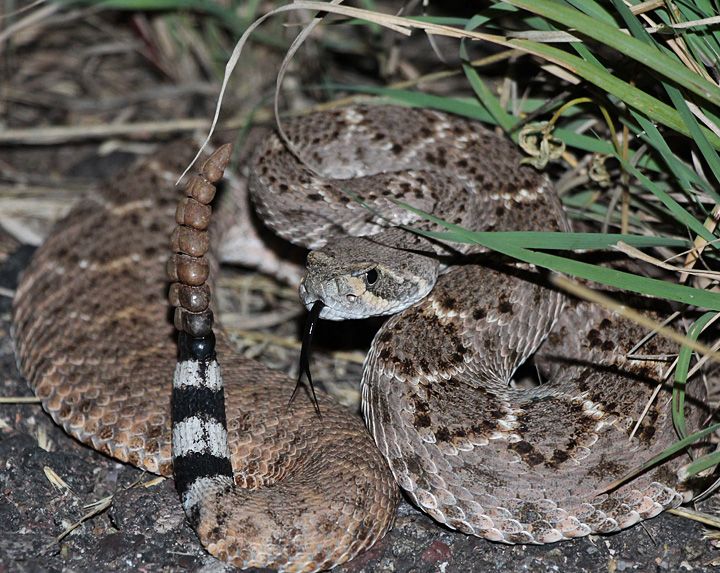 A few scenes near home, NM: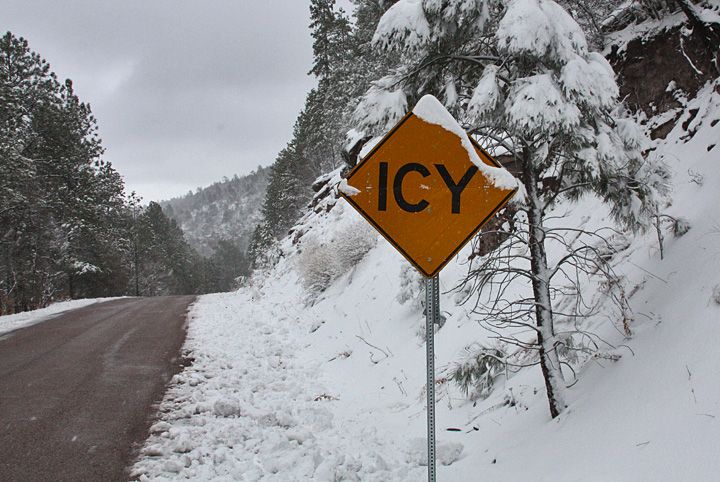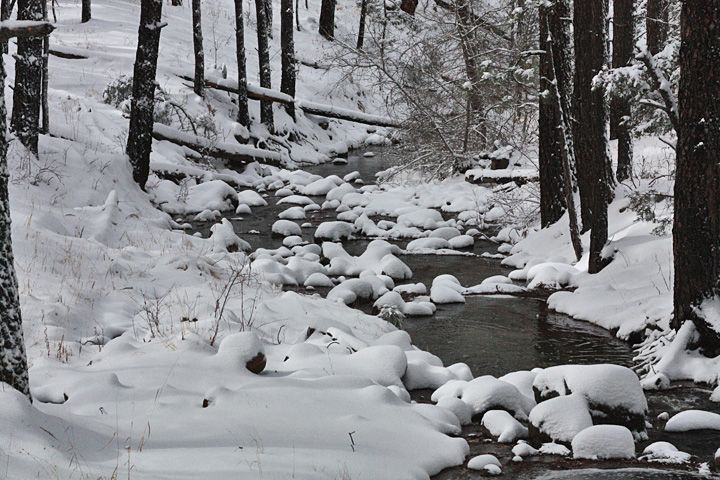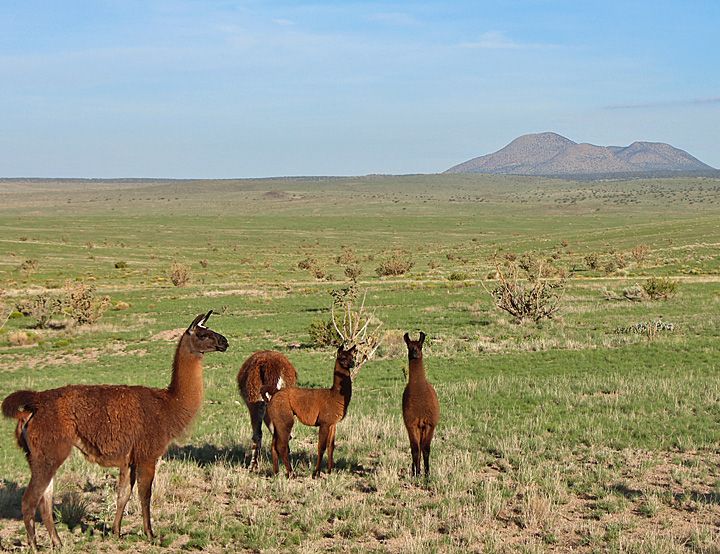 Eastern patch-nosed, NM: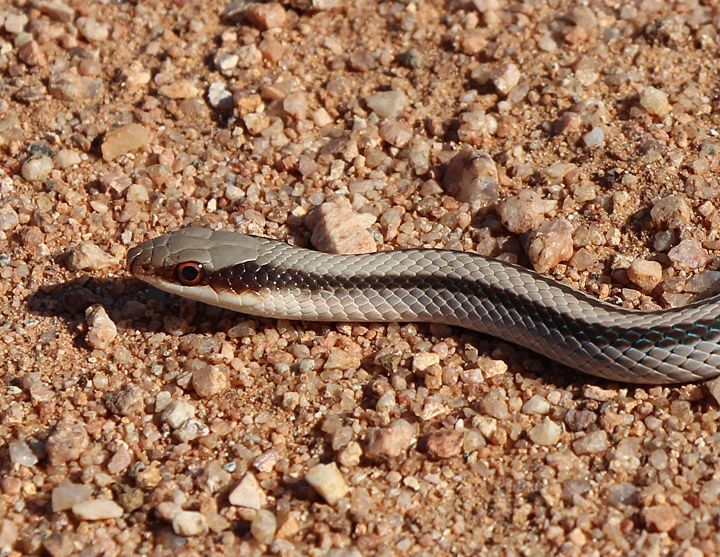 Blacktail, night-hiked, NM: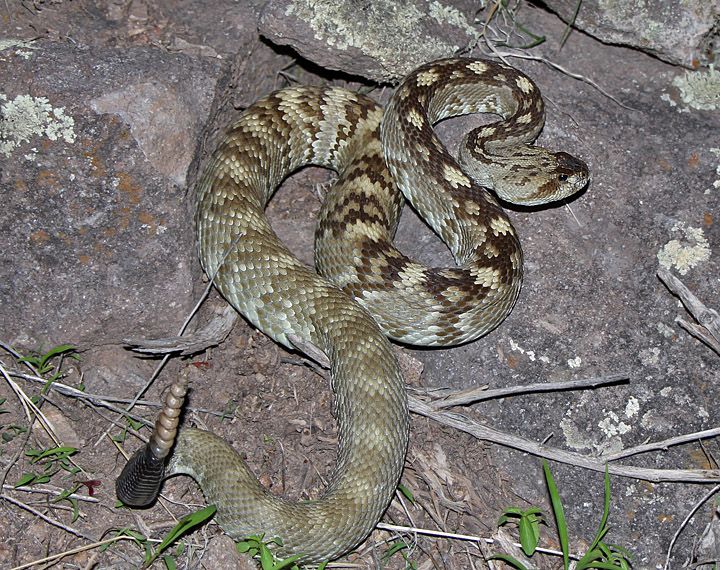 Night snake, NM: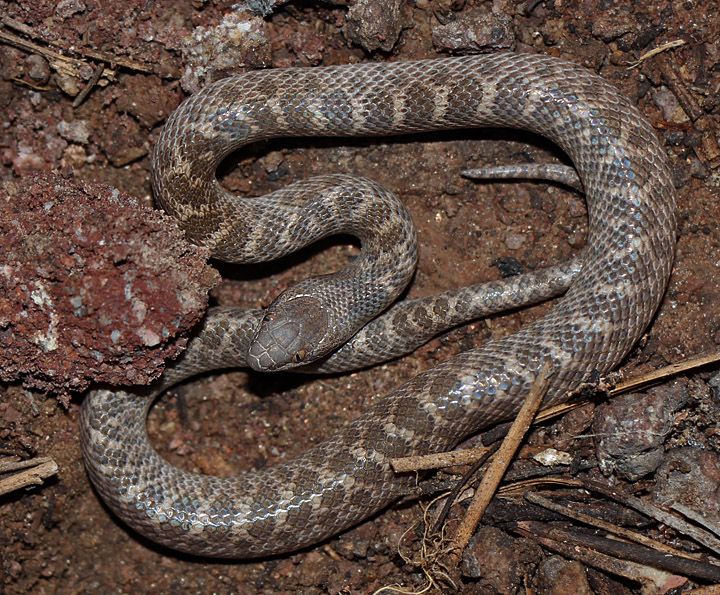 Ringtail (repeat) - so bummed that all of my full-on shots were blurry, NM:
On July 4th, we took a break from herping to enjoy some wholesome, Americana fun. The cowboys at this very remote rodeo welcomed us warmly and happily endured our photos and dumb questions. It was great! NM:
In situ prairie at 9000',NM: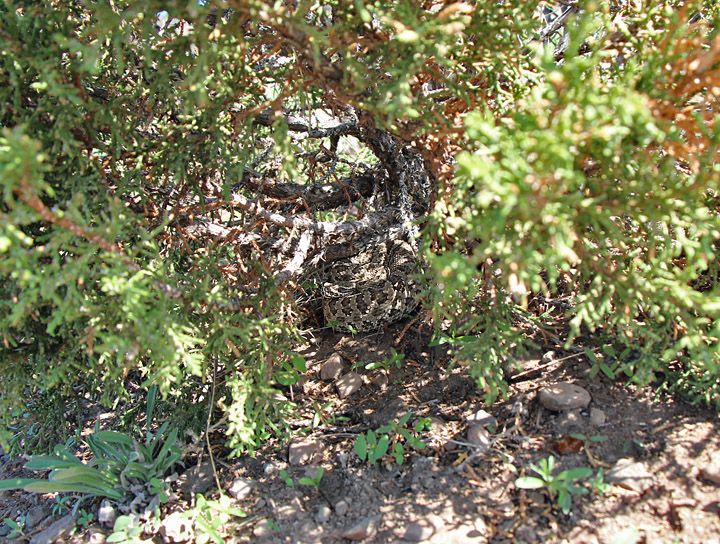 This in situ prairie at 9000' actually came out of the talus to see what the commotion was, NM: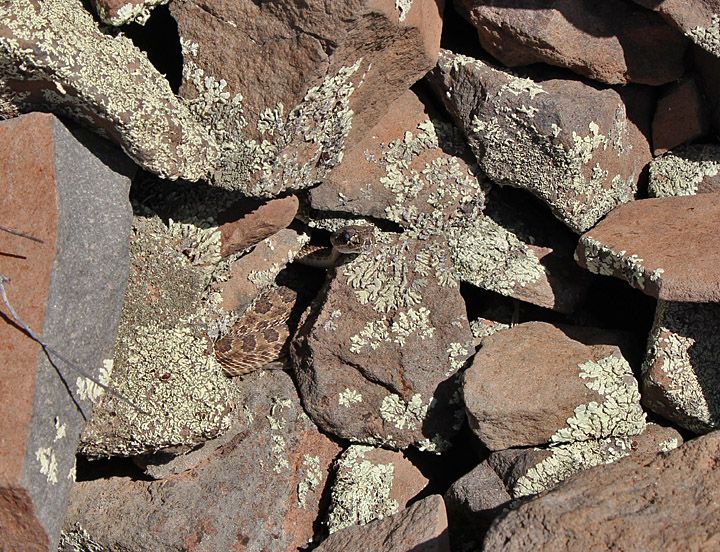 NM: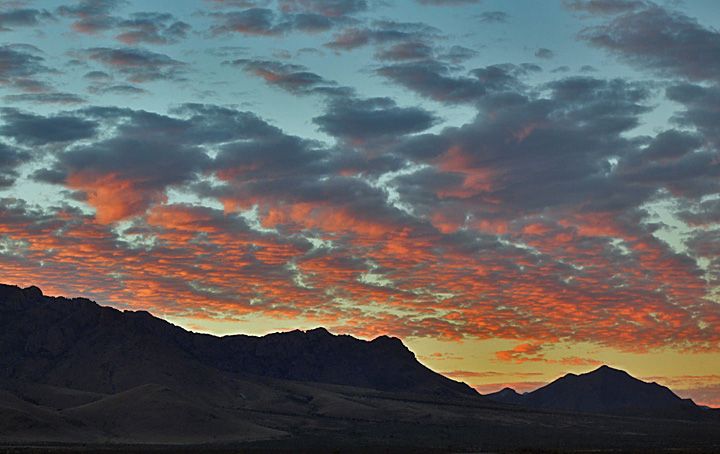 Ain't skeered, AZ: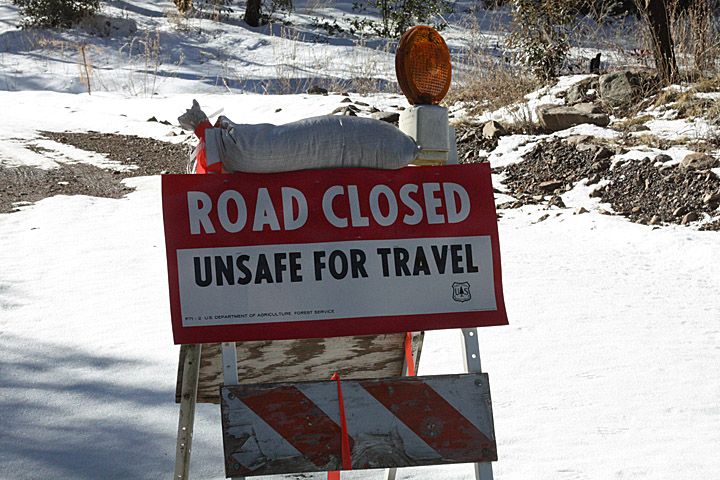 Ain't smart:
Chuckwalla, Grand Canyon AZ: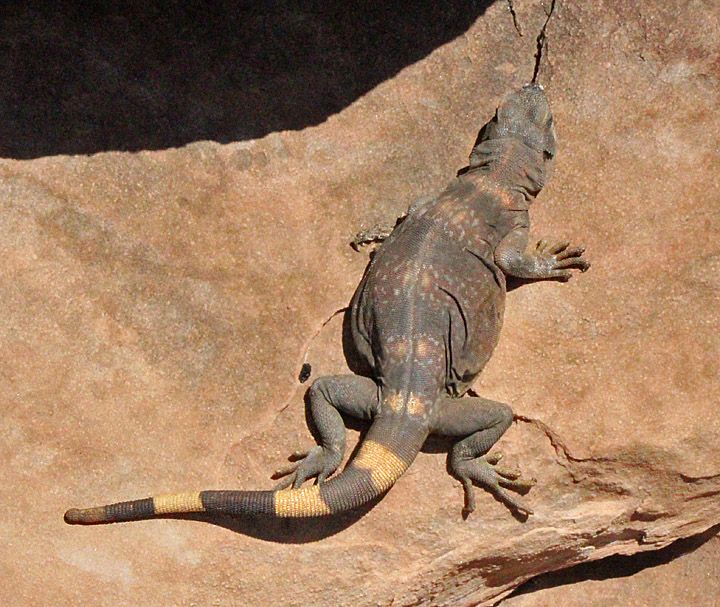 Gila monster (repeat), this pic shows the fangs pretty well and a wound on the chin, AZ: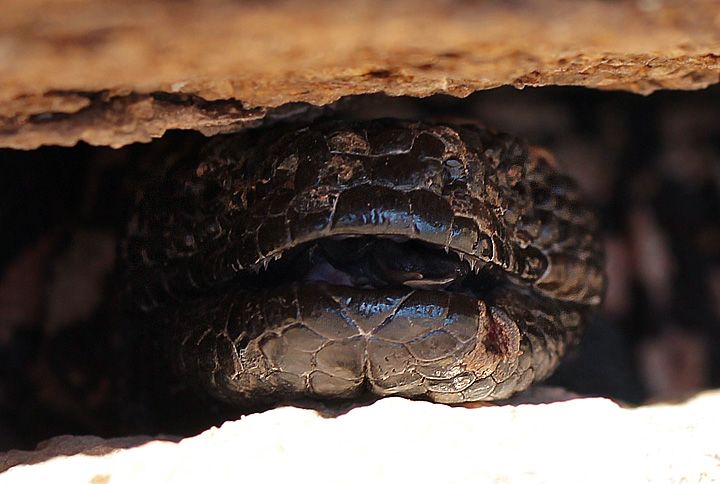 Red velvet mite, AZ:
Collared lizard, in situ, NM: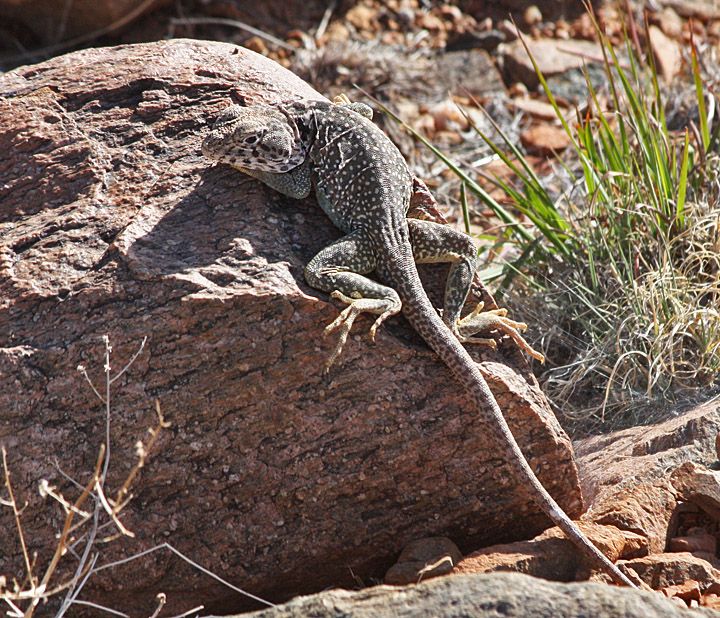 Sonoran lyre, AZ:
Grand Canyon area, AZ: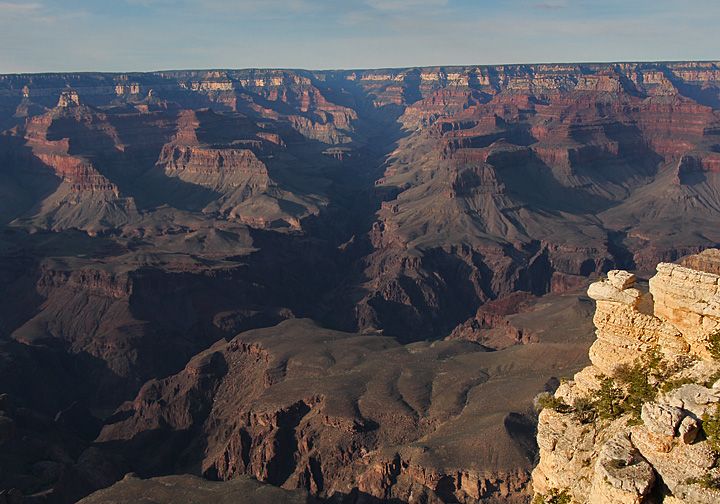 Huge WDB, repeat, NM: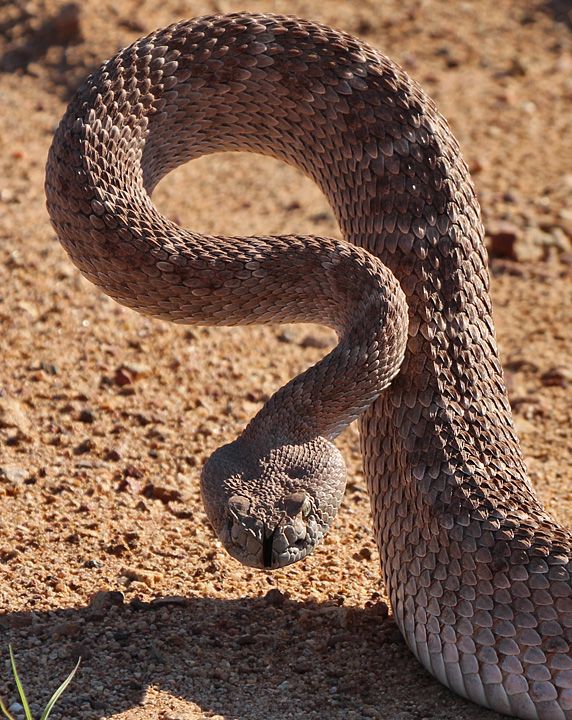 More sandhill cranes, AZ: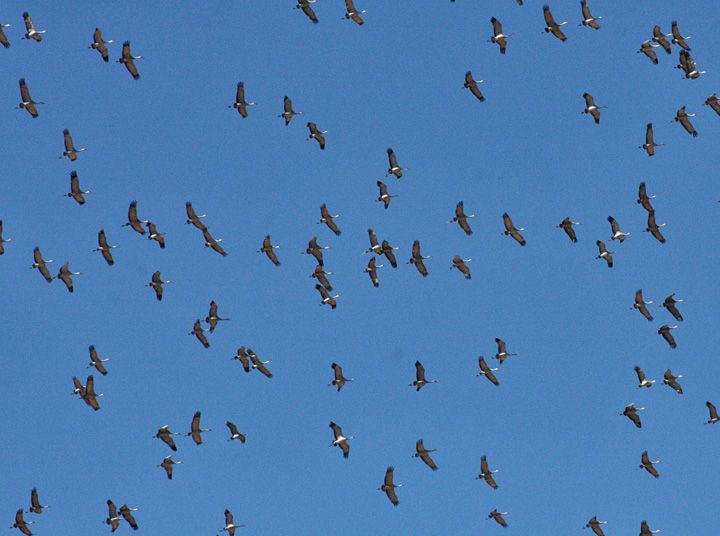 After searching for a small buzz (certainly a banded rock) for more than 10 minutes, a louder, deeper buzz suddenly started right where we were kneeling. There was a blacktail there the whole time and it never made a peep until some vibration finally triggered rattling: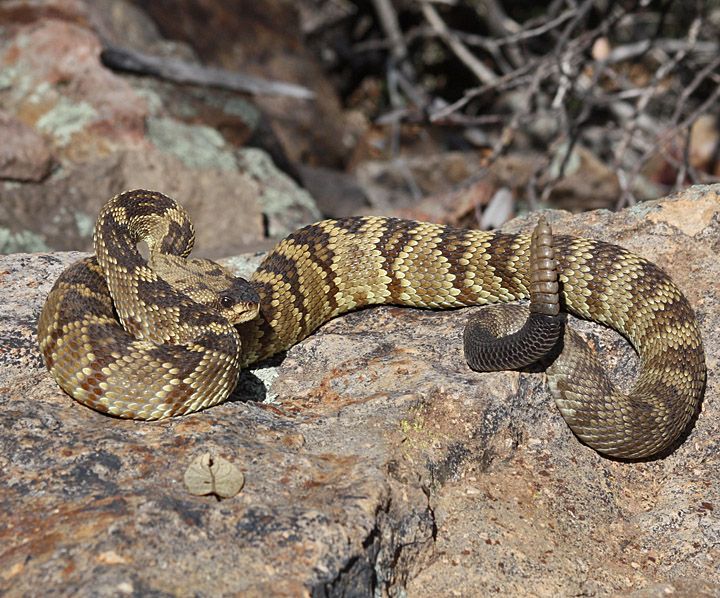 It was so mellow, it just hung out there while we kept searching:
WDB, NM: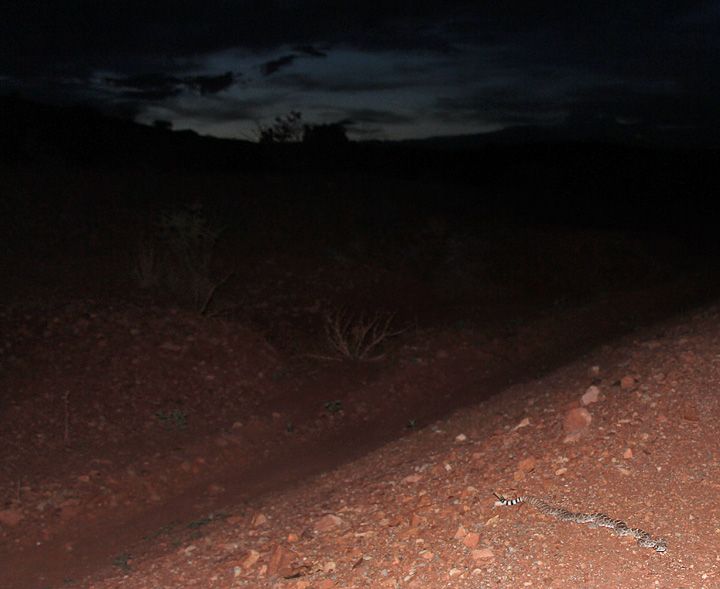 We kept this big gopher for a week for use in a high school reptile presentation. The teacher suggested feeding it a juvenile pack rat (we'd found under plywood) in front of the class. We talked to the class about constriction and nature, then warned them about graphic material and gave them the option to step out of the room. Unfortunately, it was way uglier than I'd imagined. The snake grabbed the rat immediately but never constricted it, opting instead for 3+ minutes of ground and pound, with the rat squeaking loudly the whole time. FAIL! Even I thought it was horrible, but most of the class was ecstatic. Lesson learned.
NM:
Whiptail, NM:
Neonate banded rock (repeat). Chose this one to show the spots on the button. NM: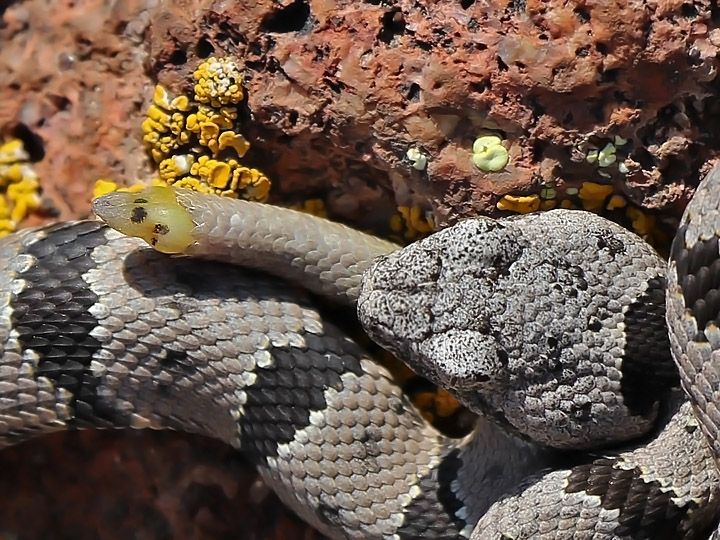 Banded rock, AZ:
Banded rock, NM: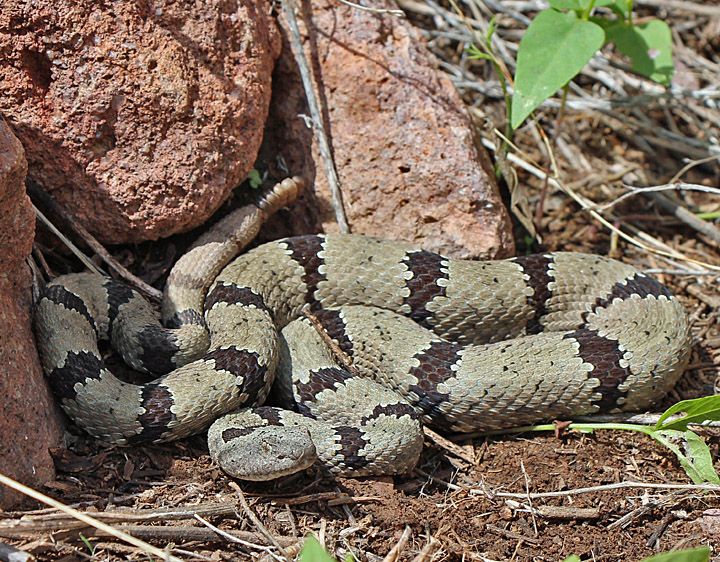 Adios,
York