Part 1 can be seen here:
http://www.fieldherpforum.com/forum/vie ... =2&t=19112
Part 3 can be seen here:
http://www.fieldherpforum.com/forum/vie ... =2&t=19215
This will be the second of 3 posts covering our recent trip to Australia. See first post for travel details. Again, while most of these critters are probably "ho hum" for native Australians, they are fascinating for any first time visitor.
The next creature we saw, and one of the most impressive of the trip, might as well be a reptile:
Southern cassowary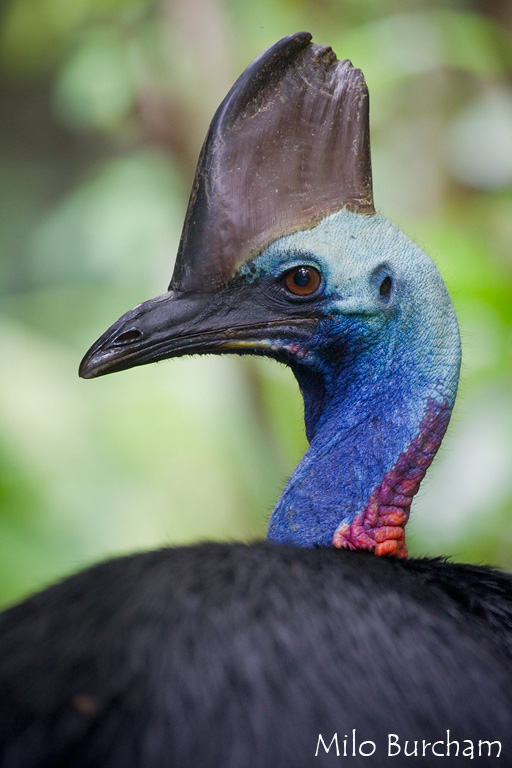 At up to 6 feet tall and 150 pounds, they are the third tallest and second heaviest bird in the world. They are found in the tropical forest of northeastern Queensland.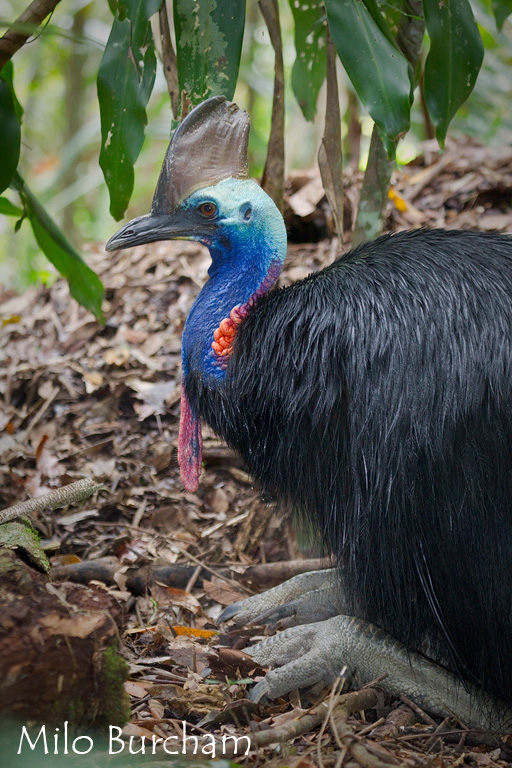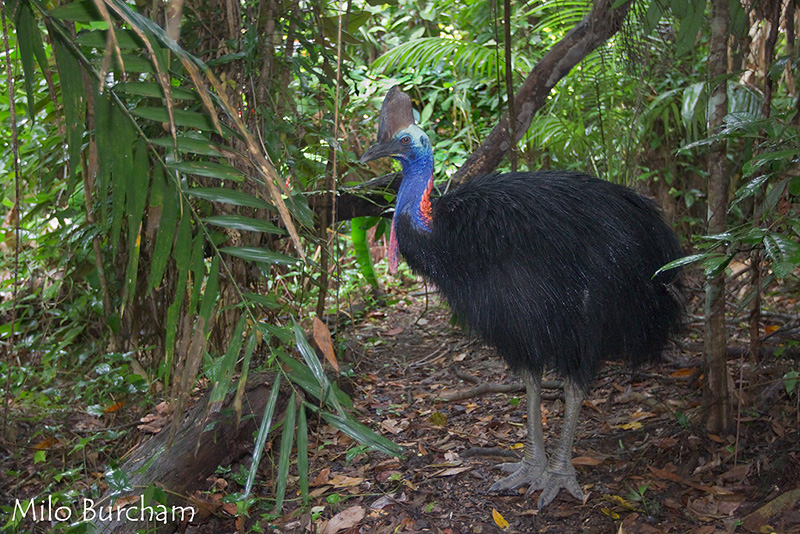 This "bower" is constructed by the male Great Bowerbird, along with a collection of shells and bones, to attract a mate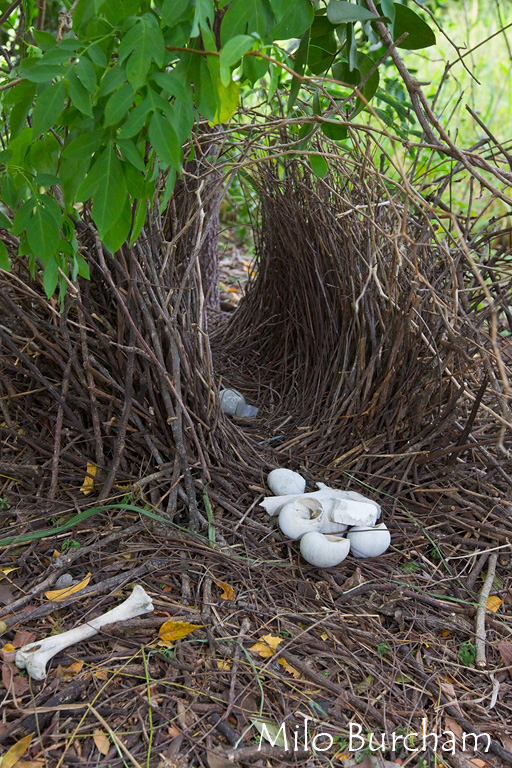 We spent a night on the Atherton Tablelands, which coincided with one of the first significant rains of "the wet". It started a frog orgy.
Orange-thighed tree frog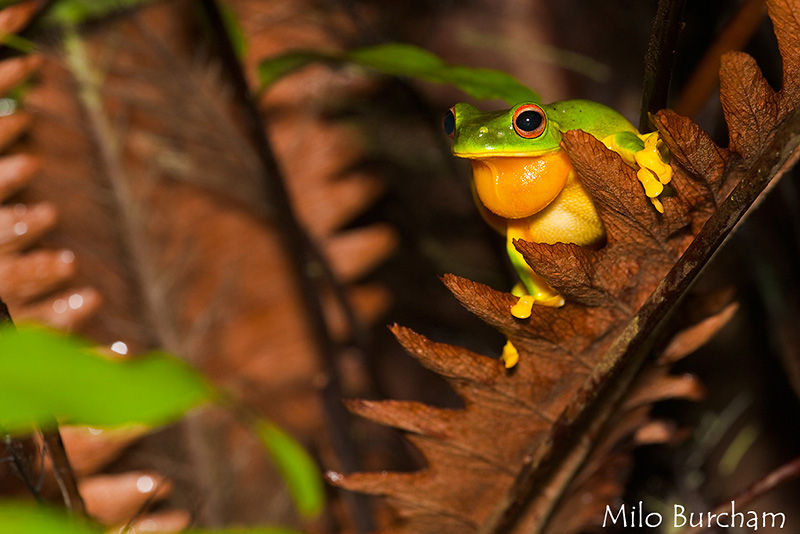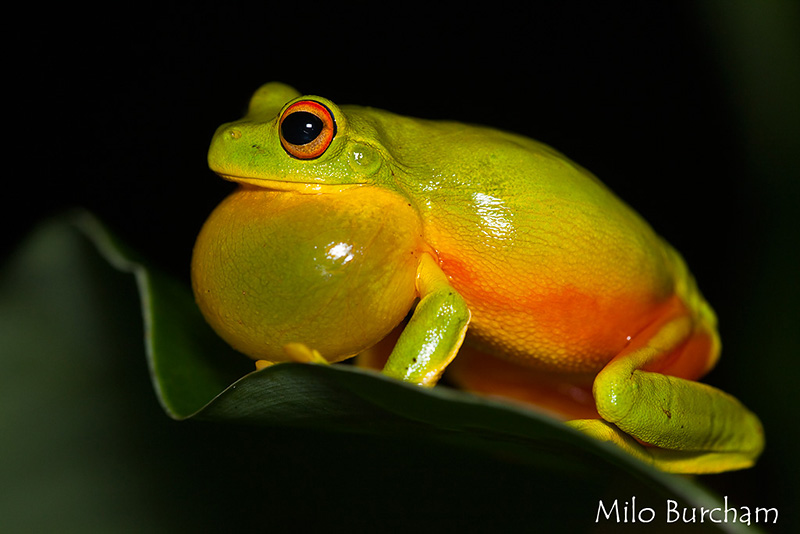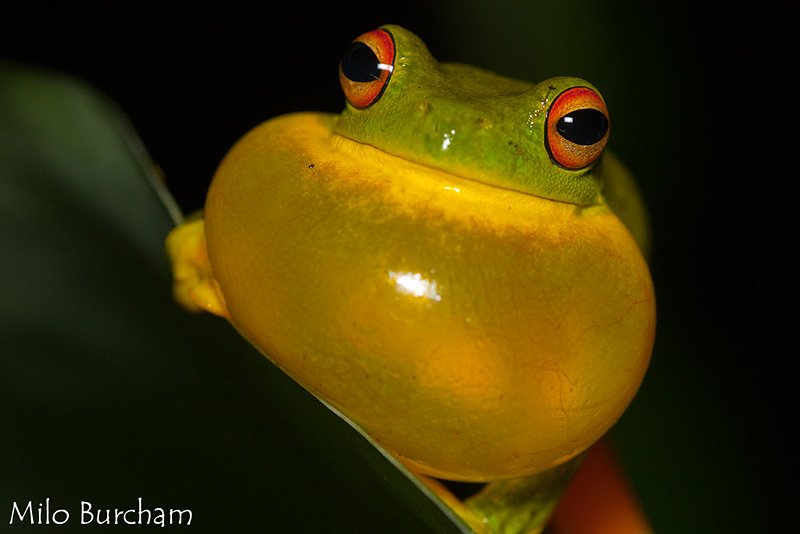 My wife and I then flew from Cairns to Darwin for just 3 days. While I told my wife that it would be neat to see Kakadu and Litchfield NP's, see some native rock art, and some cool birds, all I really wanted to do was find a frilled lizard.
Within an hour of getting off the plane and getting our rental car, in a groomed city park no less, we found one. I need to credit this find to my wife's sharp eyes, although she began to dismiss it as a paper bag... until it got up and ran on its hind legs to a tree!
Frilled lizard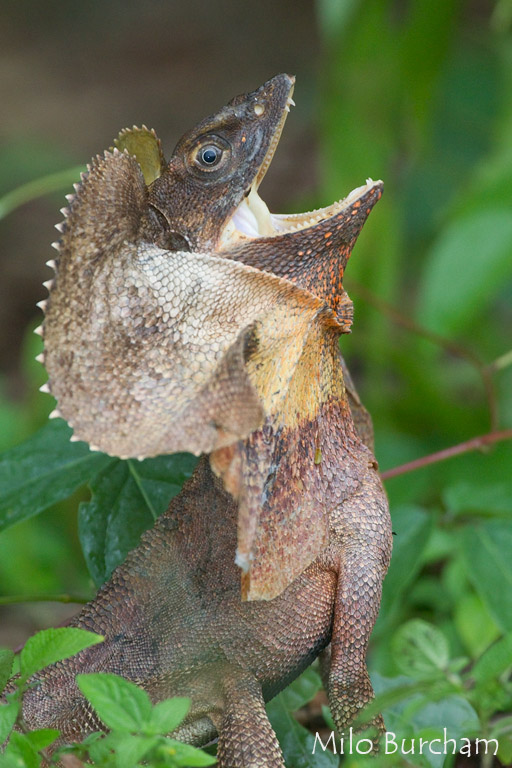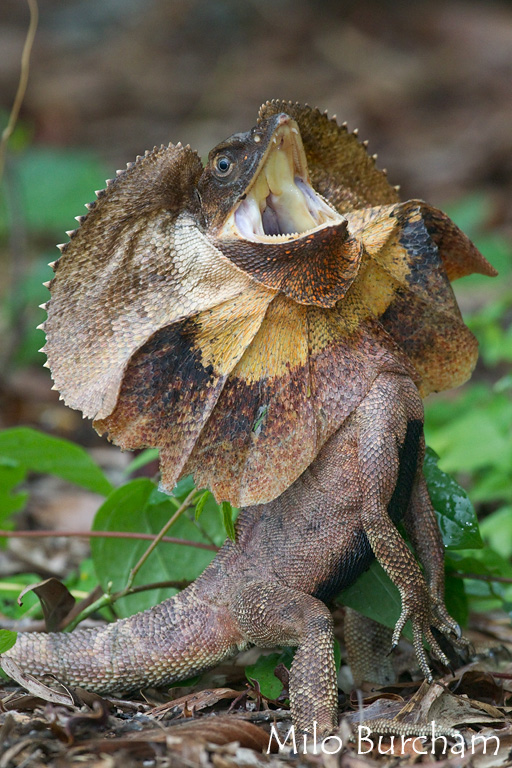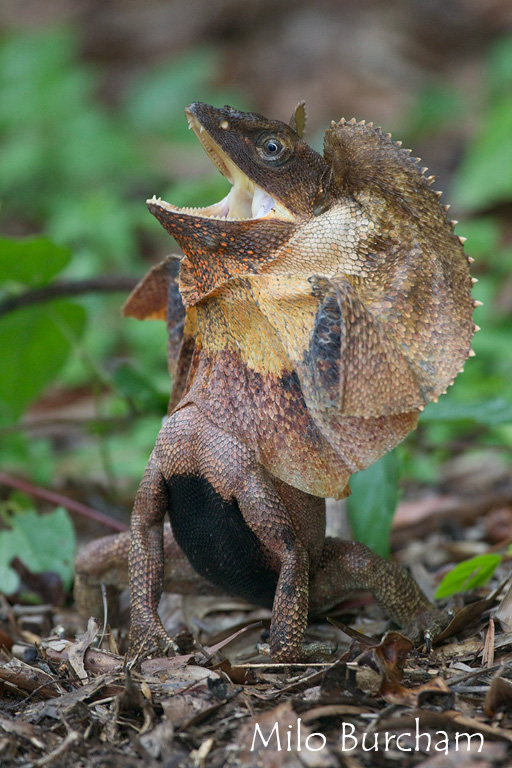 With my main target out of the way, we were able to enjoy the next two days driving around the "Top End".
Comb-crested jacana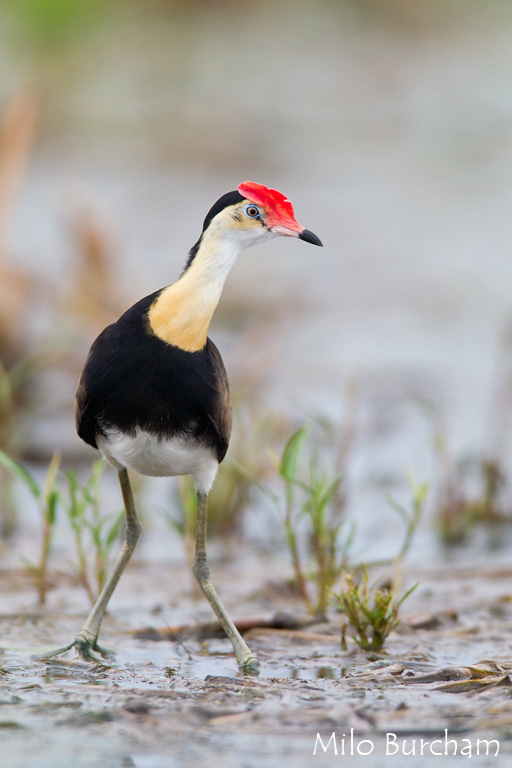 Dingo!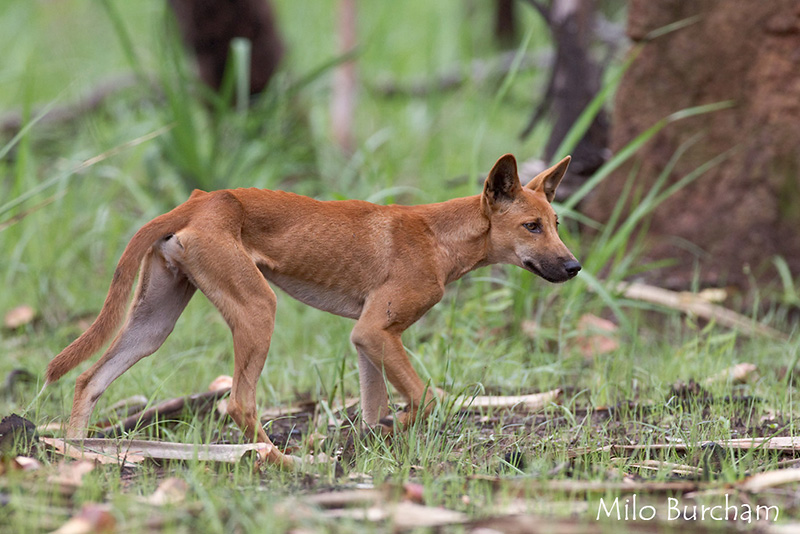 Rock art featuring a goanna at Nourlangie in Kakadu NP.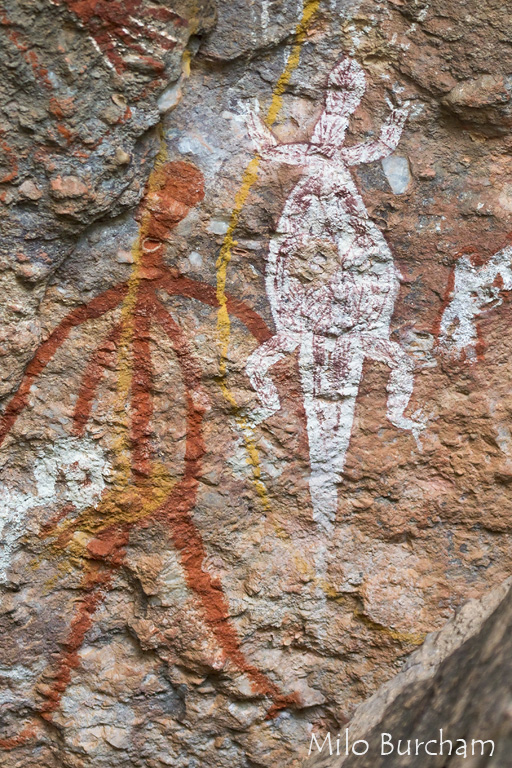 Leichhardt's Grasshopper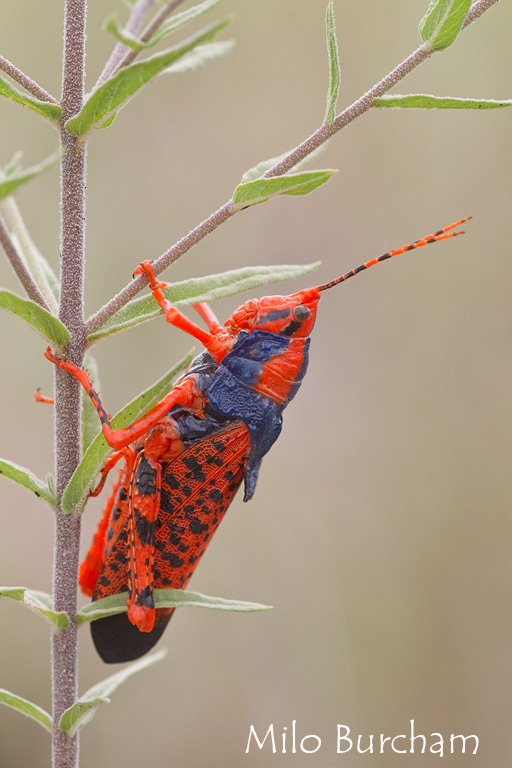 This sign was my favorite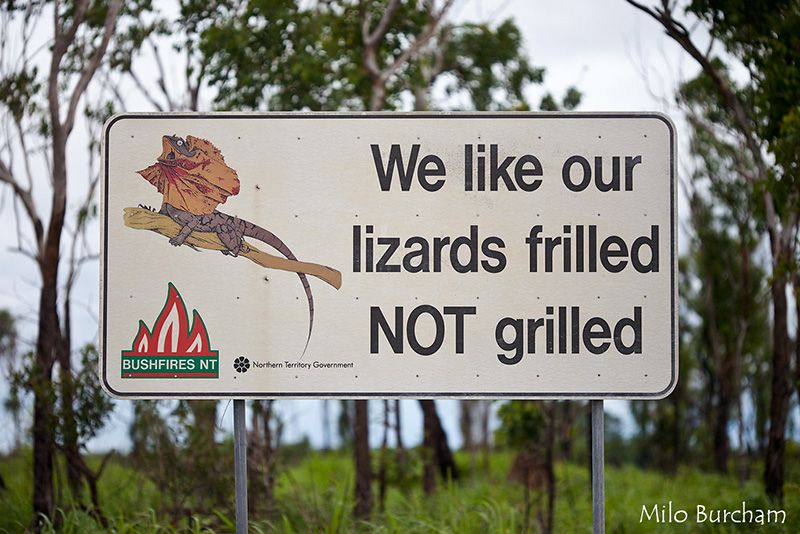 We then found an even larger and more beautiful individual. These are my favorite images of the entire trip
Frilled lizard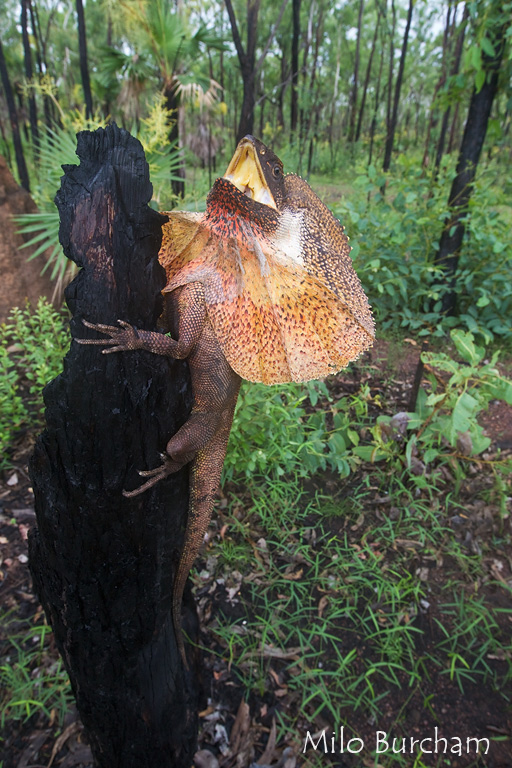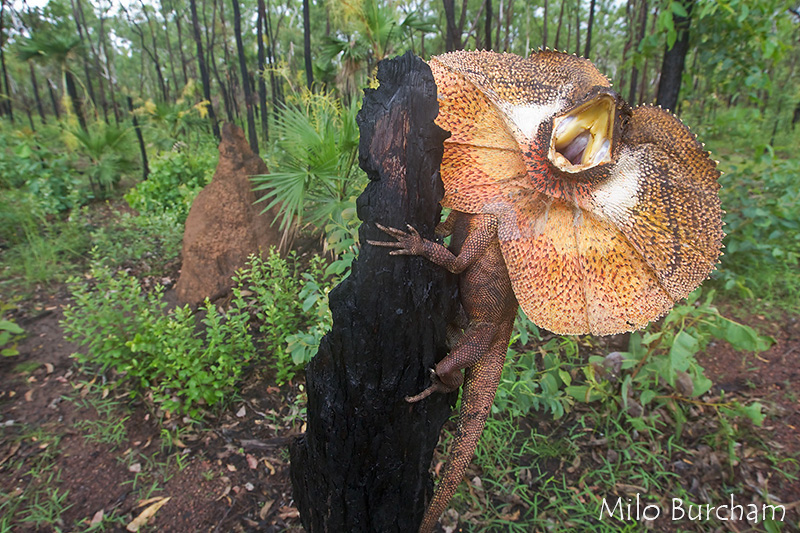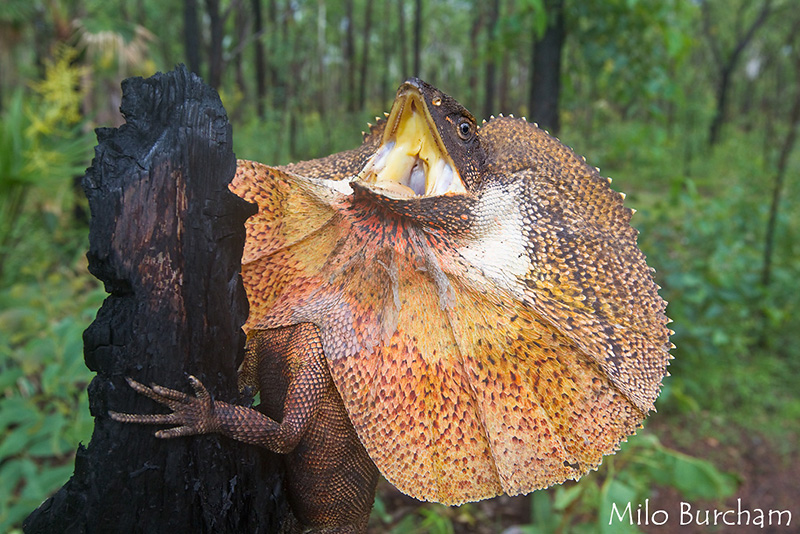 Back on the east coast we had these frogs calling from behind one of our camp sites near Airlie Beach. If I have it identified correctly, this is a little south of its mapped range according to one online source.
Giant Tree Frog or White-lipped Tree Frog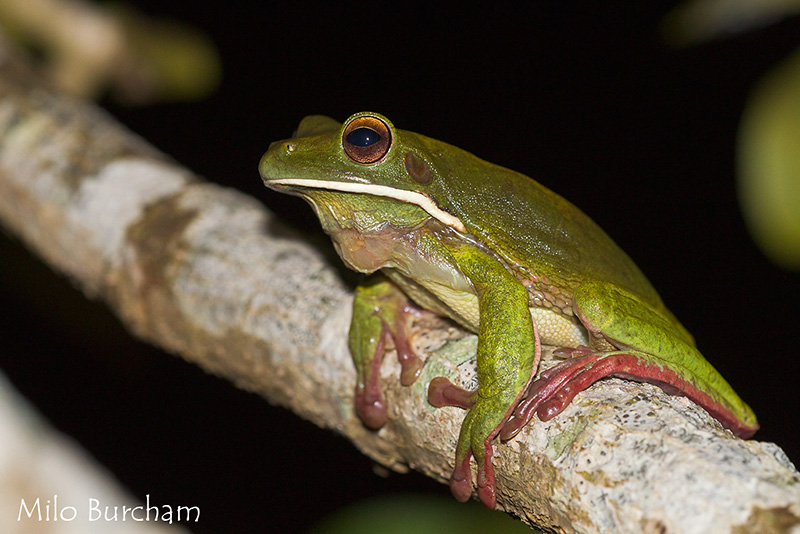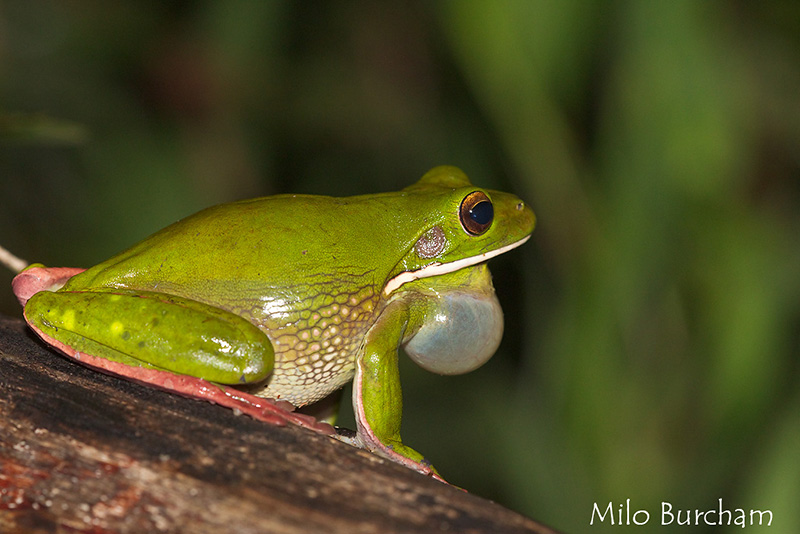 This python was found at night on a road in southern Queensland
Carpet python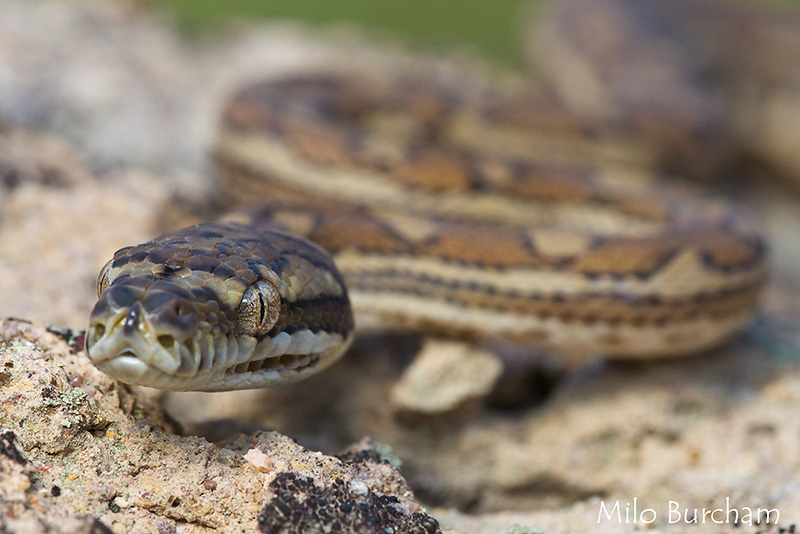 I finally had to say "no" to photographing lapwings as we saw them everywhere we went from the top to the bottom of Australia. Still a pretty neat shorebird!
Masked lapwing tugging on worm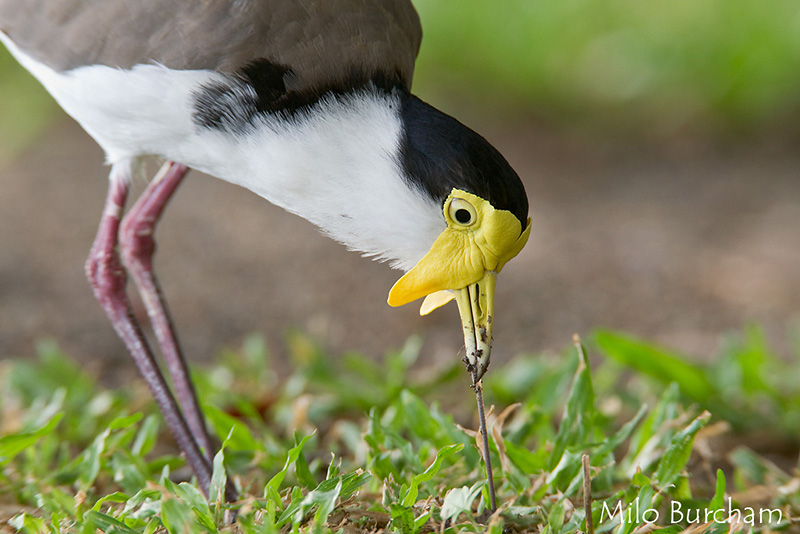 And I forgot to include this image in the first post. I did not see this snake but several of the others I was traveling with either stepped on or almost stepped on this snake while on a night hike in Carnarvon Gorge. They described it as very pissed, and or aggressive. It is a relatively poor point and shoot image. Any thoughts on ID?
Brown tree snake (Thanks for the ID help!)