Our Saturday morning family stroll in the woods is the one time of the week when the four of us take a break from the hustle of bustle of everyday life, spend some quality time together as a family unit, reinforce our parent-children bond by closely interacting as a social entity, and all that other pop-psych baloney. Our favorite activity is catching snakes or, failing that, holding belching contests.
After spotting a bamboo viper in a ditch and bagging a
Sibynophis c. chinensis
with an interesting color aberration - a DayGlo-orange head instead of the usual black one - we struck paydirt: out of the grass by the roadside poked the head of a six-foot
Ptyas dhumnades
, and through quick and agile reaction by the kids, accompanied by frantic yelling and cussing by me, we managed to secure the snake. At the end of that trail is a small picnic area with wall-to-wall hikers on the weekends, and that's where we brought the reptile for a little show & tell.
One of the nice aspects of day herping in a National Park close to a huge city (Taipei) is that you always meet lots of people you can proselytize. Being a Westerner (and a fairly large one at that) I attract attention anyway; walking inside a roadside ditch or lying prone in the muck photographing snakes is guaranteed to stir up plenty of curiosity, enough for most people to overcome their East Asian shyness and inquire about my odd behavior. I always use these opportunities to educate as many folks as possible about snakes, and few things create instant interest faster than a large serpent being pulled out of a bag in the middle of a crowded picnic spot at lunch time.
Of course, waltzing straight into a crowd and whipping out a snake, no matter its size, can also create instant pandemonium. Many people are seriously psych-allergic against serpents, and our goal is to educate, not to cause coronaries and seizures. So you first sit down somewhere amidst all those folks and wait until someone strikes up a conversation with you. After a little chitchat, you point at your cutlery from Midwest Tongs and casually mention that you're not there to hike per se, but to find and photograph snakes. The next question will invariably be "do you have any snakes with you right now?". That's your cue to say "As a matter of fact, I've got a very interesting and harmless <
insert species name
> in this here bag. Would you like to see it?" In my experience, only the totally soul-damaged folks will decline in horror. Almost everyone else is fascinated by snakes for some reason - even if it's for the wrong reason - and even the mildly scared ones won't pass up an opportunity to take a look at one of those mysterious animals they've heard so much about, but never really seen, let alone touched.
The
P. dhumnades
was a full success that morning. Apart from the always very curious children, there was a gaggle of little old ladies who at first were horrified by the animal. But then one or two of the more courageous ones accepted my invitation to touch the snake, and subsequently convinced all their friends to follow suit. Another highlight was a minivan stuffed to the rafters with a family of seven. When the driver saw the snake around Hans' neck, he pulled over, and they all rolled down their windows to get a closer look at the action. At eleven years, Hans is even more zealous than me about spreading The Word, so he immediately stuck the tail of the snake through the window with the words "this is a really cool ratsnake - wanna touch it?". Luckily, the folks inside the vehicle were of the hardier type and just mock-screamed a little bit, and bedlam was averted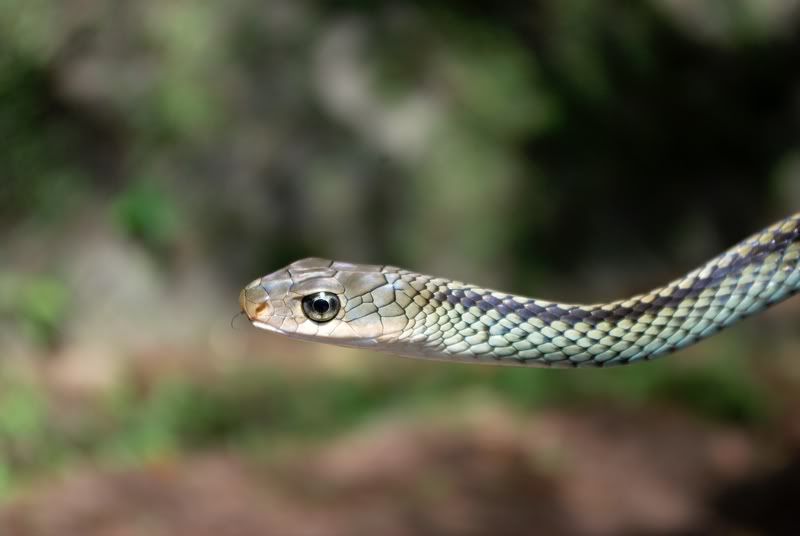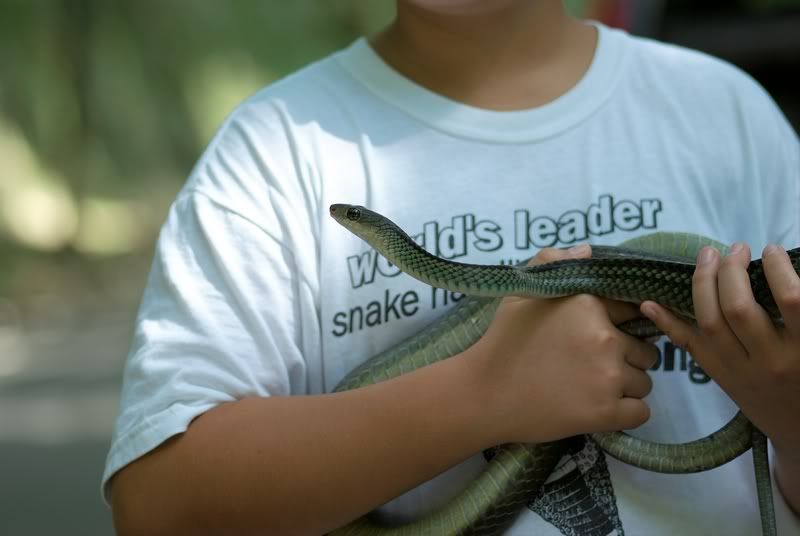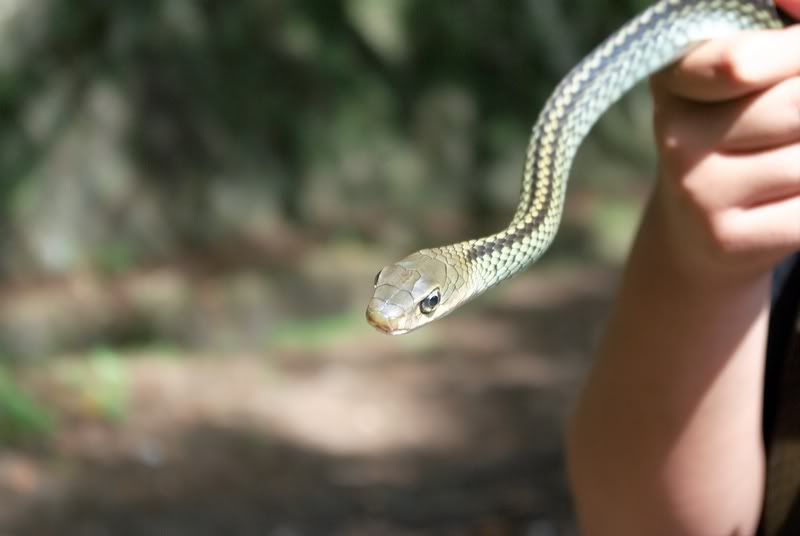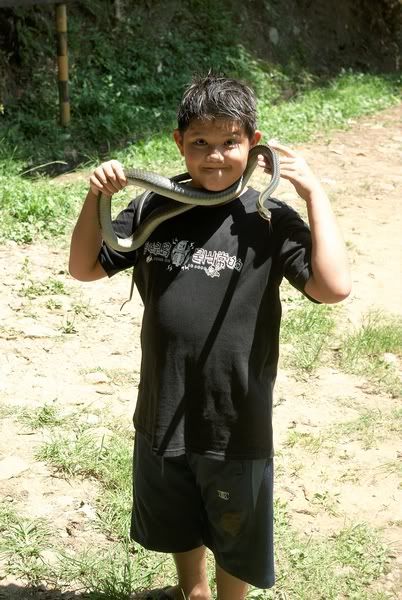 Meet the Twotons....