Here are some creatures I photographed this summer. Borneo has no shortage of bizarre life forms, as I keep discovering, and here are a few fine examples.
This is a common lizard in parks and gardens. Only this lizard, a Flying Dragon (
Draco sumatranus
in this case), can fly - and whoever says Dracos can "only glide", has never witnessed their enormous maneuverability. The range these tiny reptiles achieve is tremendous, and just the other day I saw one fly about eight meters from one tree to the next - never higher than a foot above the ground!
Malaysian Black & Gold Huntsman (
Thelcticopis
sp., family Sparassidae, Tube-dwelling spiders). Big, showy, and popular in the pet trade.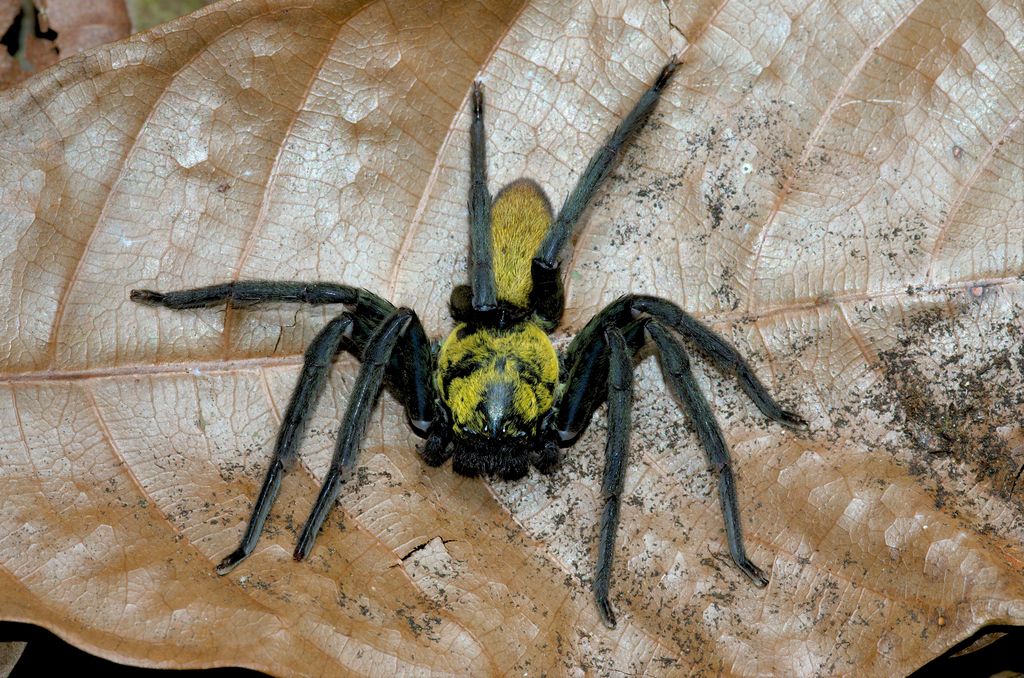 A familiar face - Giant Orb Weaver (
Nephila maculata
)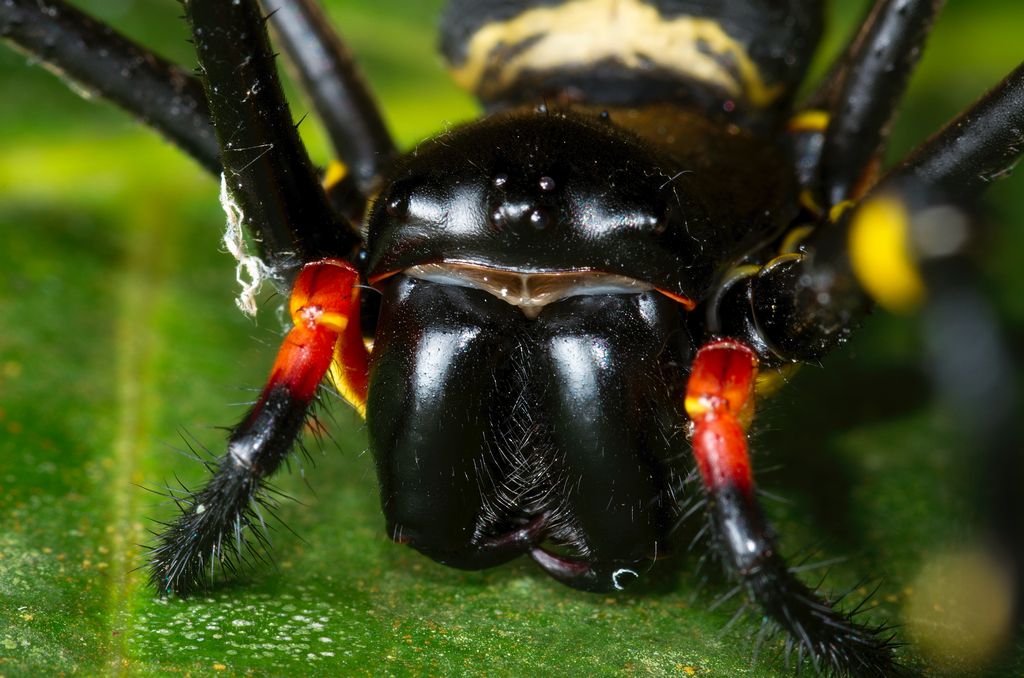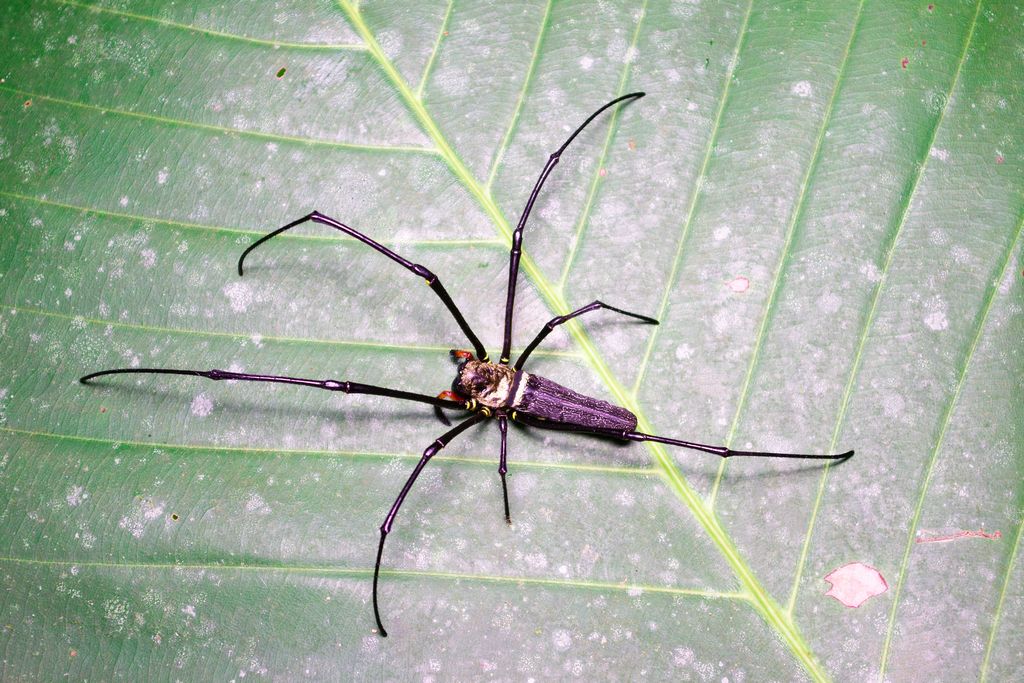 Another Orb Weaver, but less familiar; in fact, downright outlandish. I've seen
spiders that mimic tree stumps
, but this potato impersonator takes things to another dimension. Hard to even see where's what on this thing! (Precise ID, anyone?)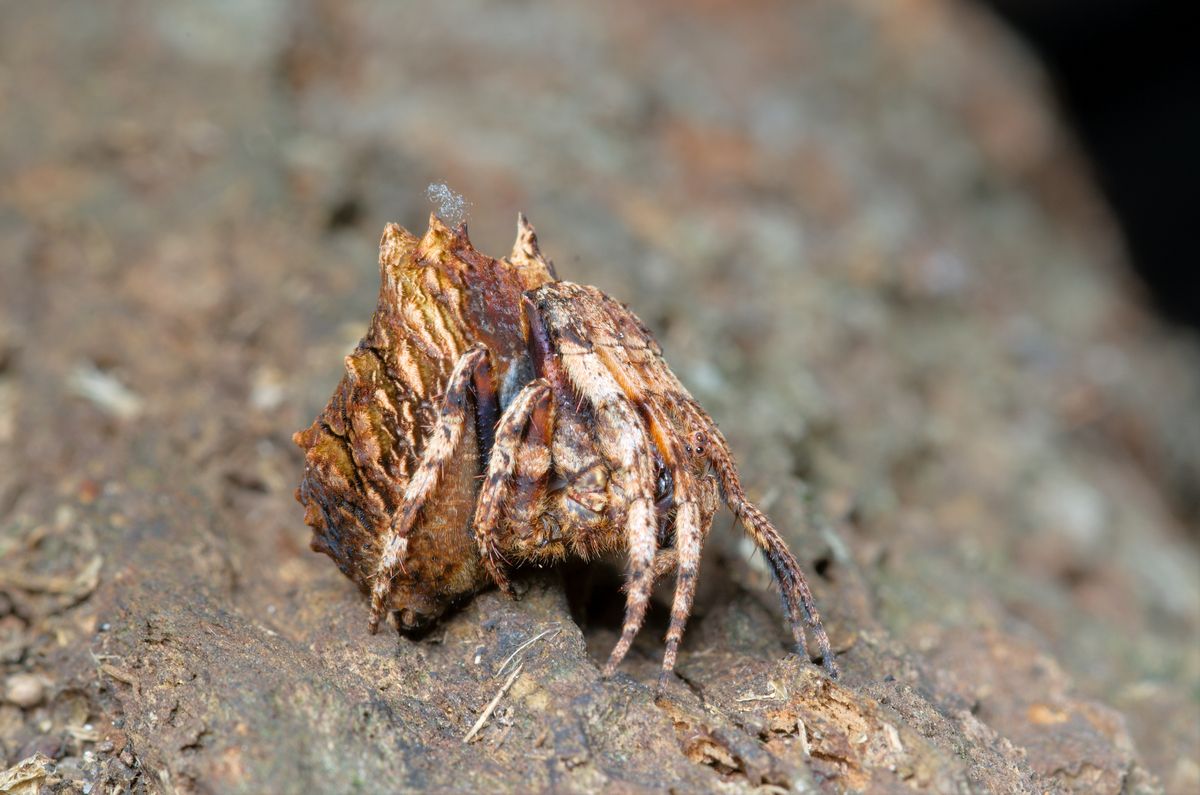 We found these two tiny frogs in the leaf litter of a montane rainforest at 1000 meters altitude in Southwestern Sarawak. This particular mountain is currently the object of a long-term herp study led by Indraneil Das at University of Malaysia, Sarawak, and they regularly find undescribed species, especially
Kalophrynus
sp., which these seem to be (thanks again, Chris Carille!)
Not sure about that growth (?) on the frog's side. Could it be intestines? The frog was quite unresponsive, quite unlike his conspecific we found a while later and couldn't even catch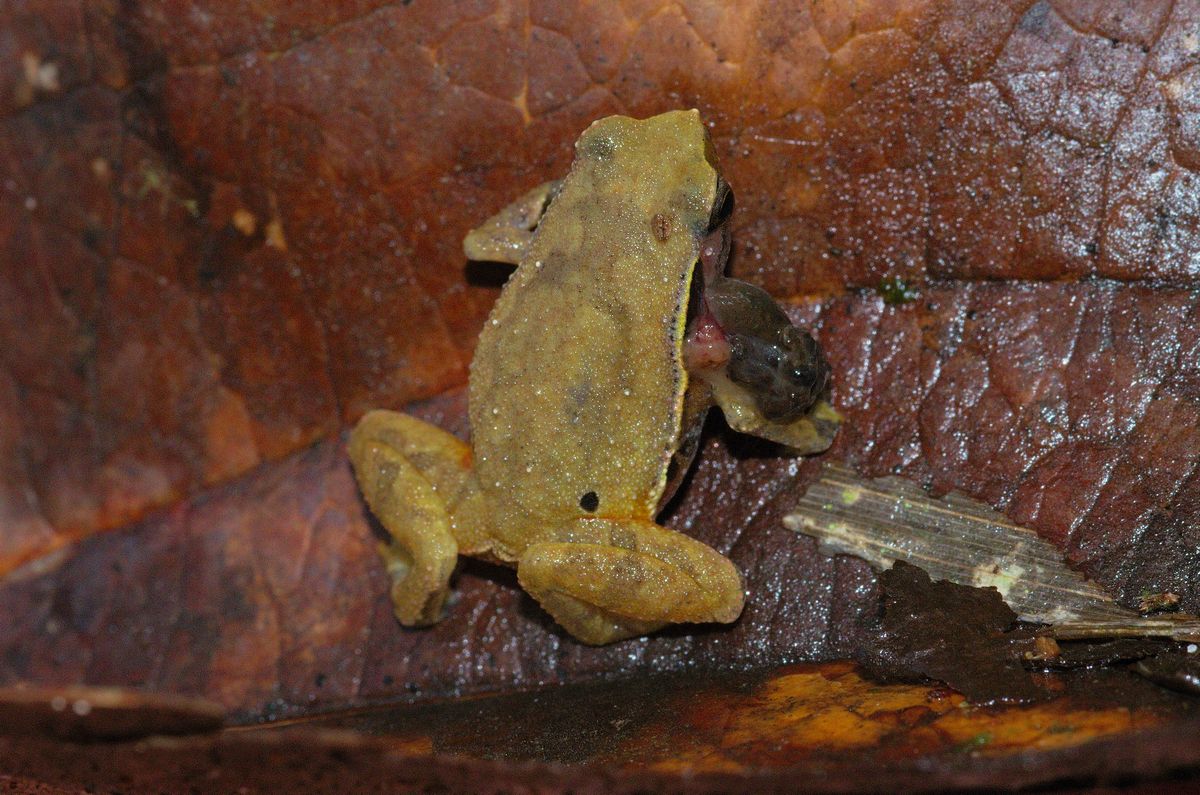 This one was even smaller...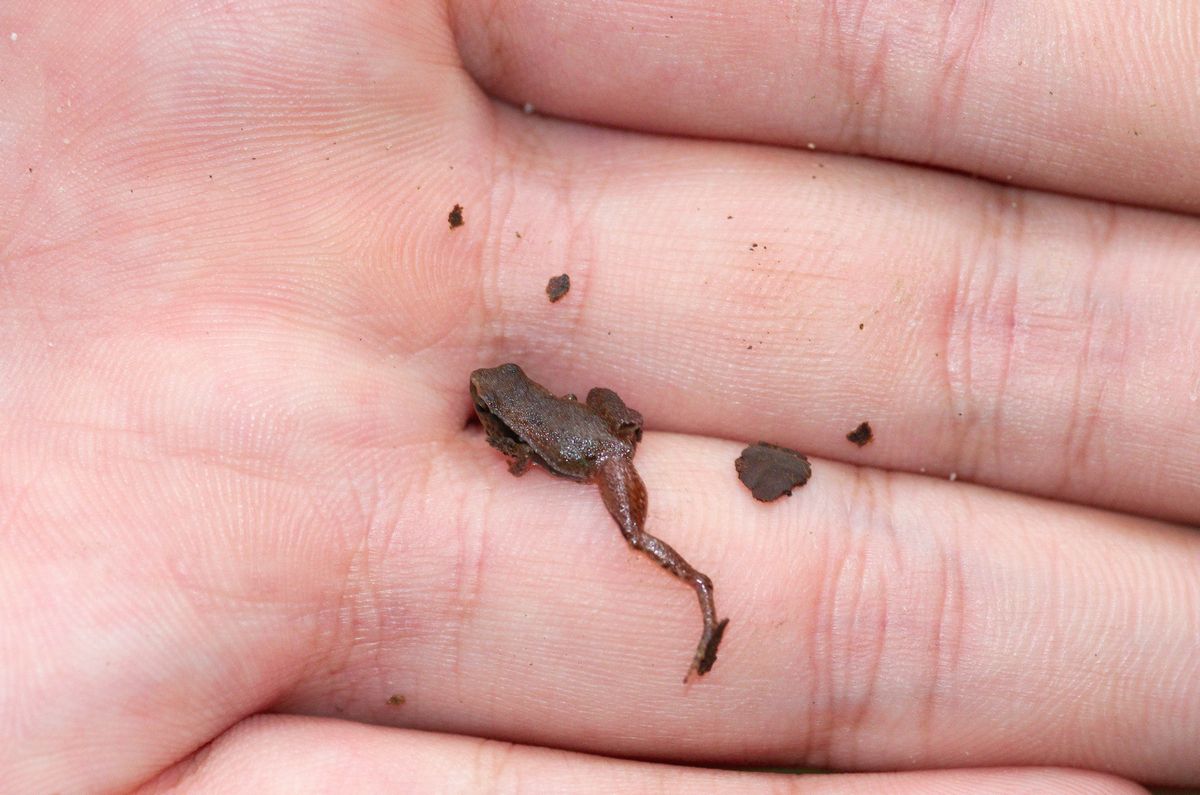 This is the Malaysian Borneo they don't show you in the tourist brochures. If you want to believe the pessimists (always a good bet), more than 75% percent of Sarawak and Sabah now look like this. From what I've seen so far, I believe it.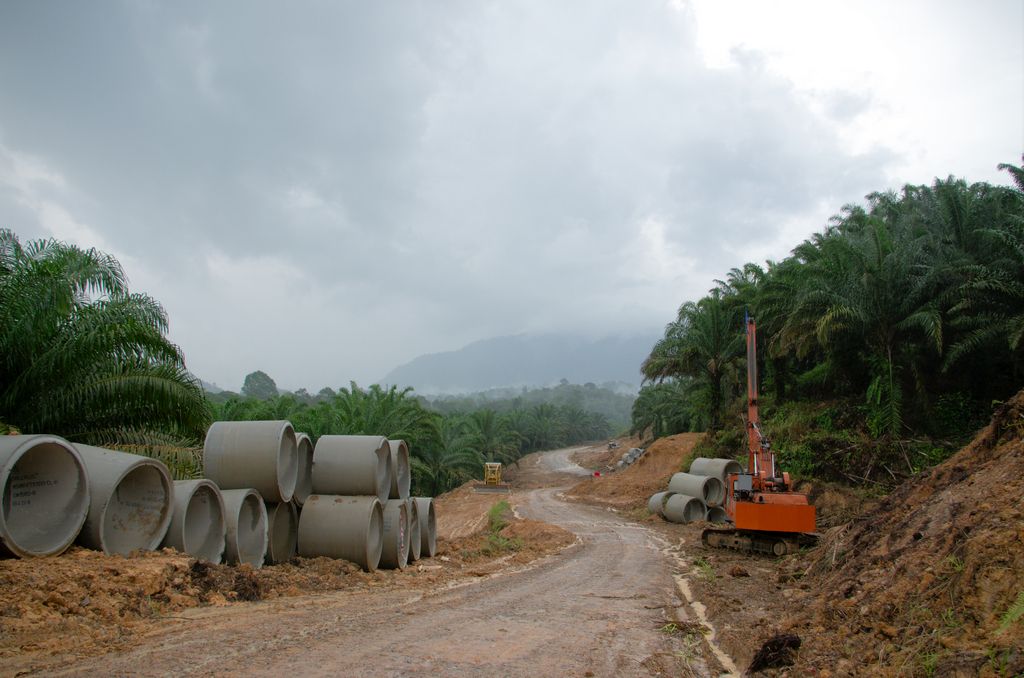 From the "Alien Troop Transporter" department - a Cup moth caterpillar (Limacodidae). The screaming green hairs on this walking warning sign are full of nasty toxins which, if you don't heed the message, will make you wish you were never born - for days.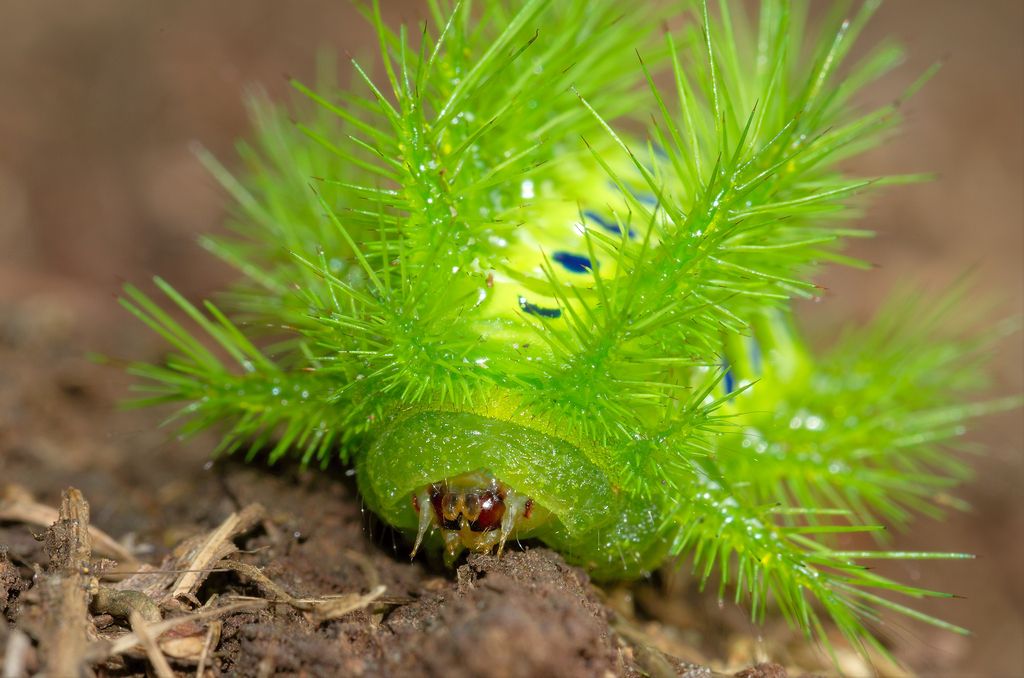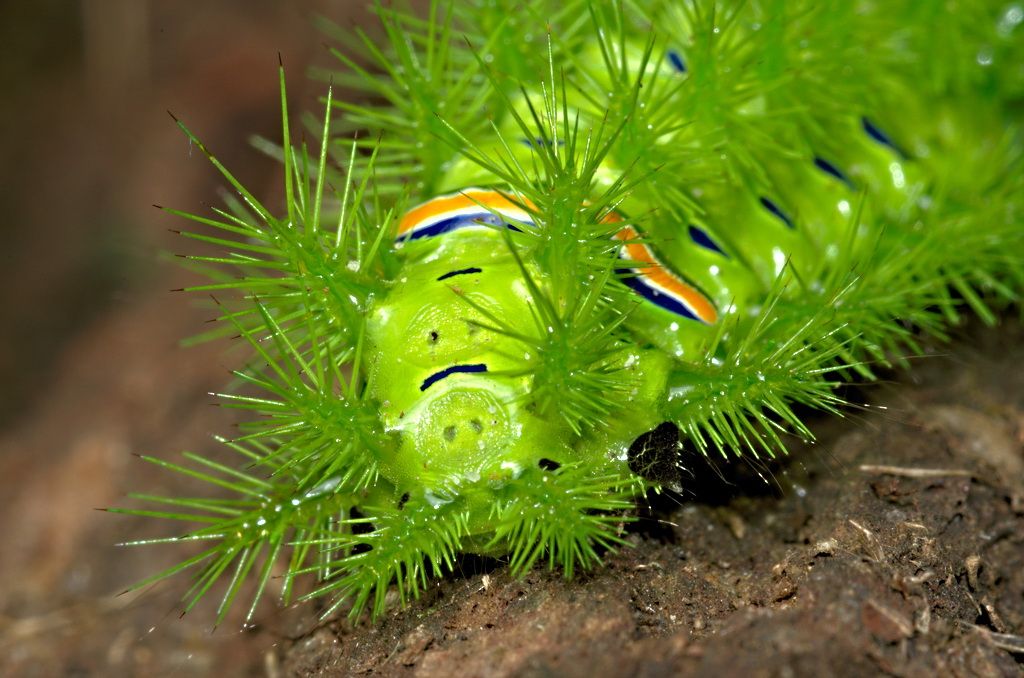 Another alien, this time a Hive Queen, aka Bark-Horned Mantis (
Ceratocrania macra
). Her headdress makes no sense at first glance, but actually helps with the entire "Come closer, little grasshopper, I'm but a dry twig!" spiel.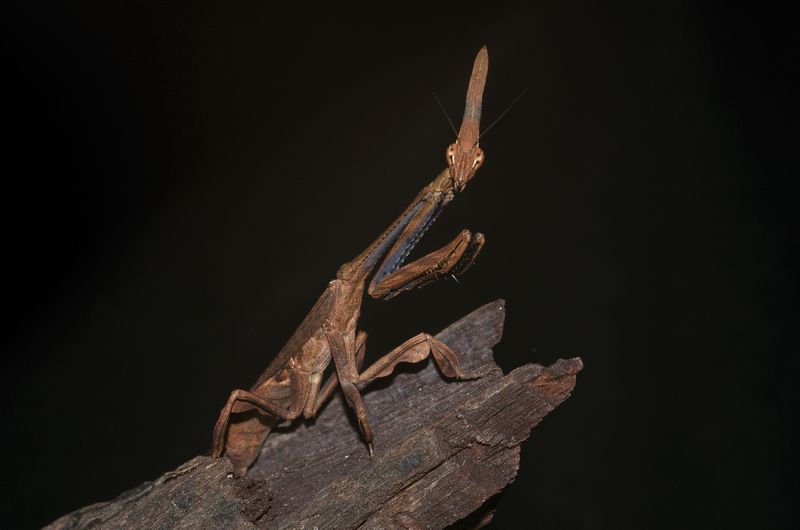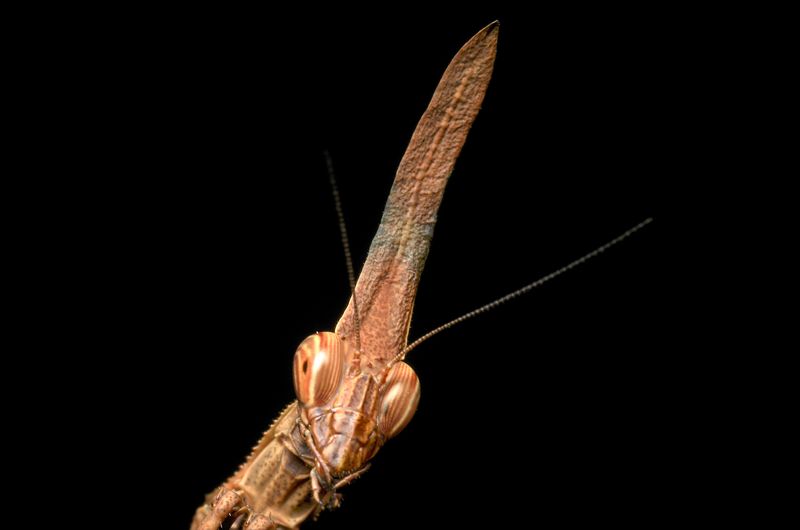 (Oscar Mayer) Wiener-sized millipede.
I love Ramadan, the Muslim fasting month. While I cannot, try as I may, wrap my head around the idea that complete denial of all liquids and nutrition from dawn to dusk, followed by a colossal feast pummeling your system with bad fats, processed sugars, and sheer mass, is supposed to be a sane idea (especially if done for thirty days in a row), I do welcome the food bazaars that pop up everywhere during the festive season and allow people to take home, for little money, truckloads of things that would make any cardiologist start a shooting spree. But to hell with my hyperglycemia, my clogged arteries, and my notions of sensible nutrition - that stuff is just OH SO SATISFYING!!!! (Don't ask me what's what. I did recognize chicken pieces in one of the curries, but the rest I would have to guess. Never mind. I'll eat that dried duckweed and those little leaf coffins any old day !)