This started 2 years ago with my family and one other. Fun and sun by the pool by day, followed by a little roadcruising at night. This year we had 14 kids, and I believe 16 adults. So 30 of us!
Each year we've stayed somewhere different. This years locality.....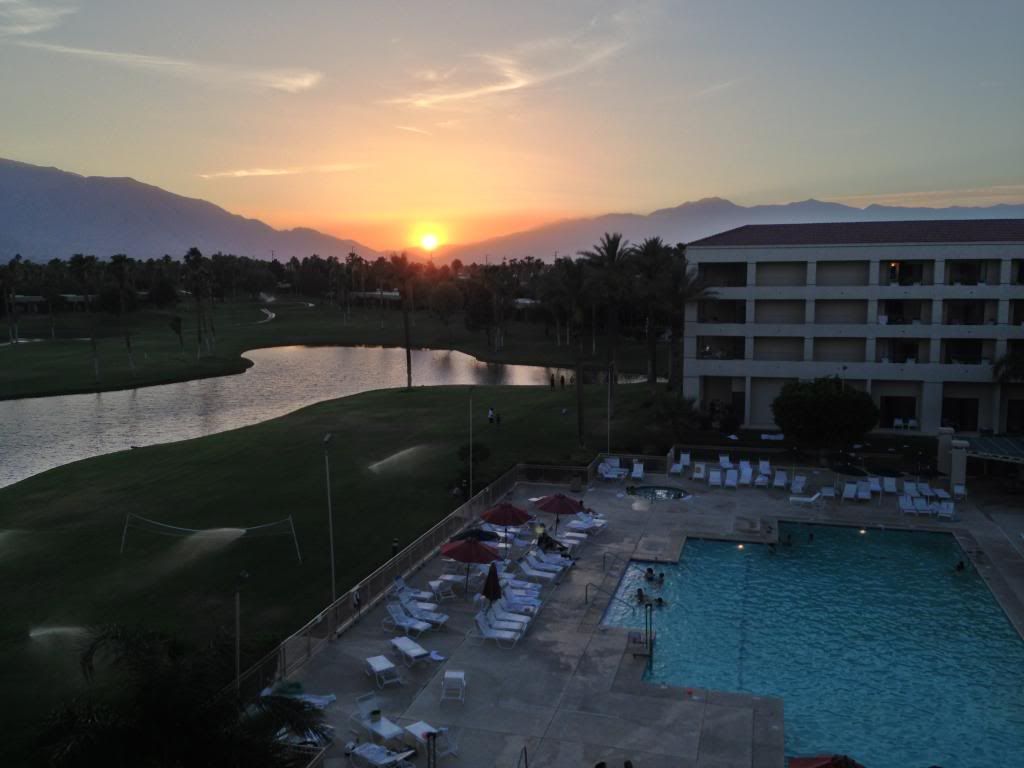 While not a lot was found, it was found in the short time we had. It seems dinner ends up taking forever when there's 30 of you....
First up a nice Ruber. Most of the kids have never seen a rattlesnake before. It was an unforgettable experience.
Next up was an adult glossy...
Most kids wanted to hold it.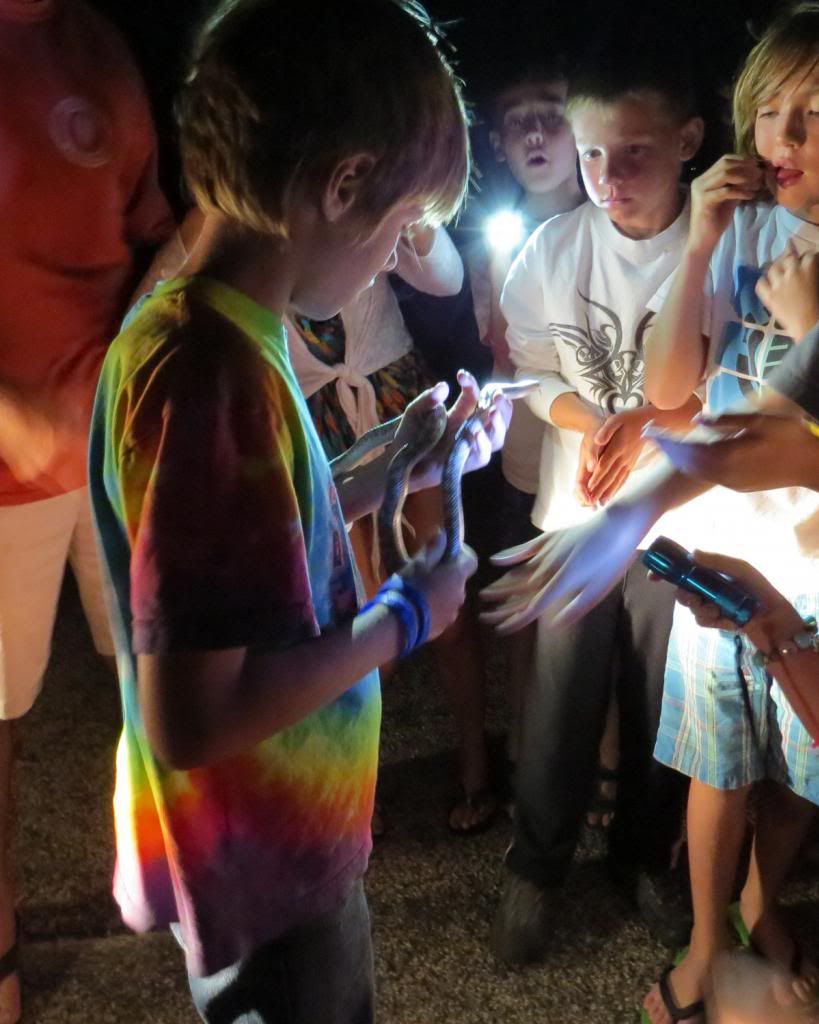 Super yellow shovel nosed...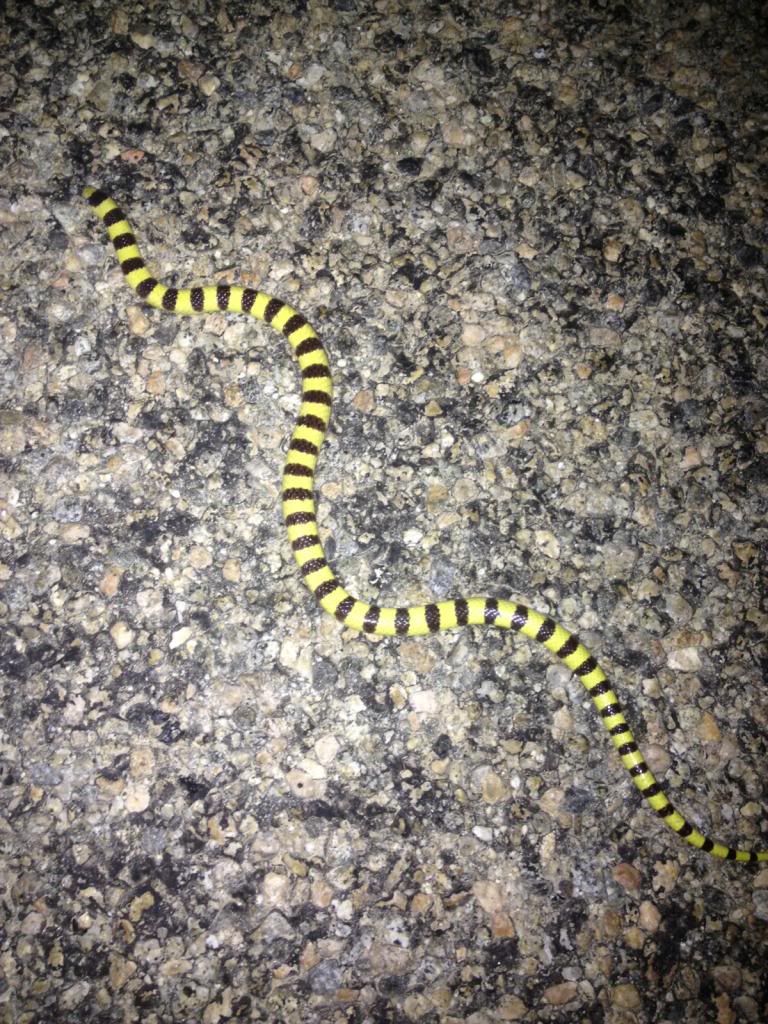 Love these guys.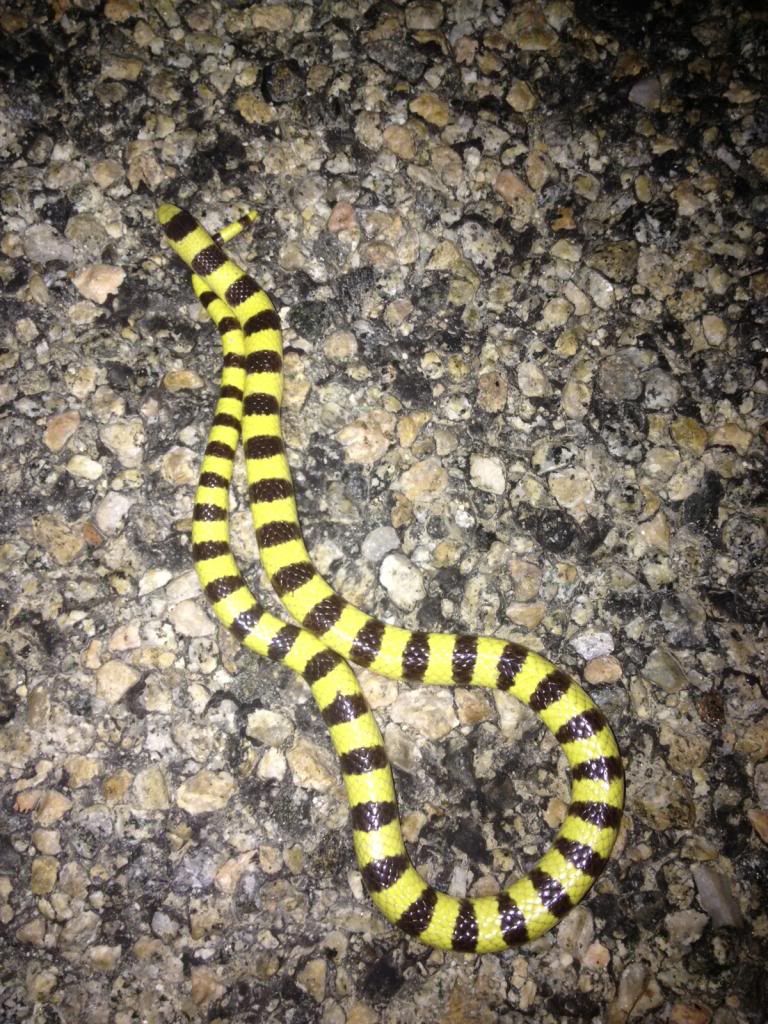 Sidewinder. Found this after most kids (and their parents) called it a night.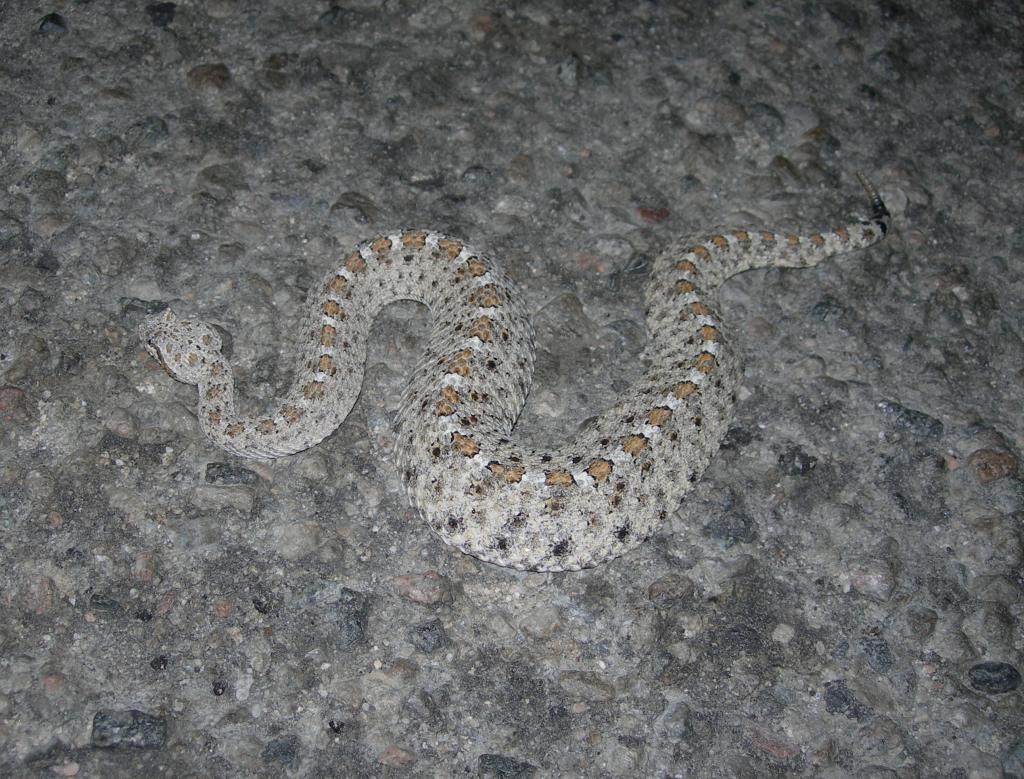 DOR Longnose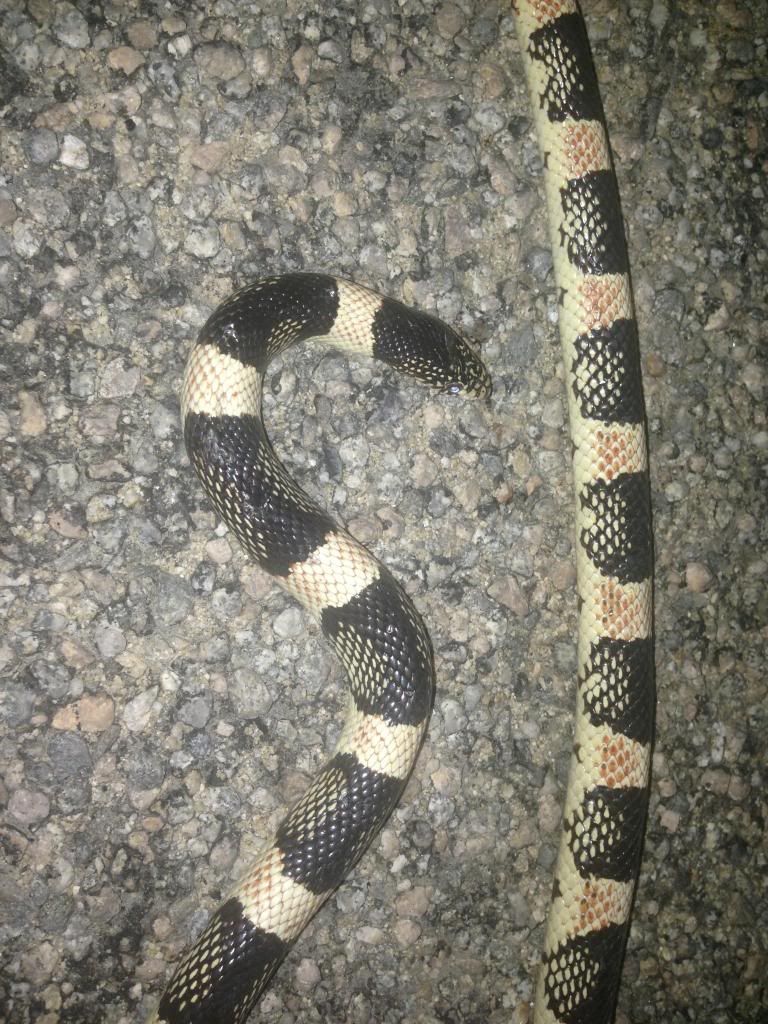 Brought a couple of snakes back to the hotel for the kids to check out better the next day. A nice king, and a glossy.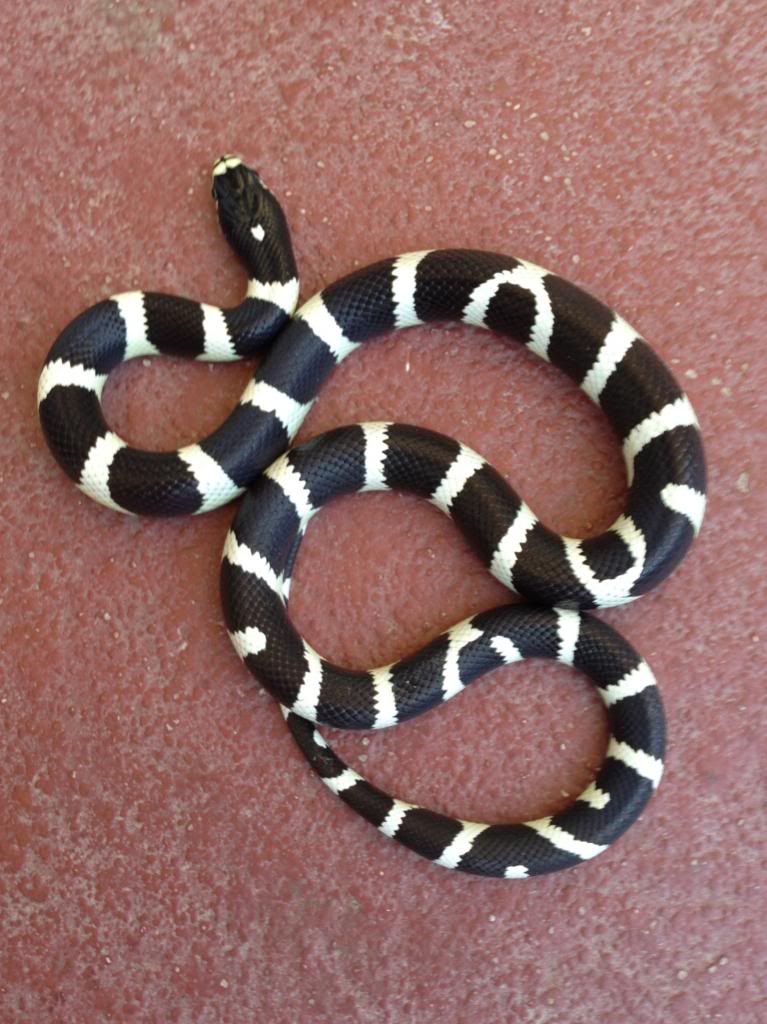 I love glossies. Although common, one of my favorite desert snakes.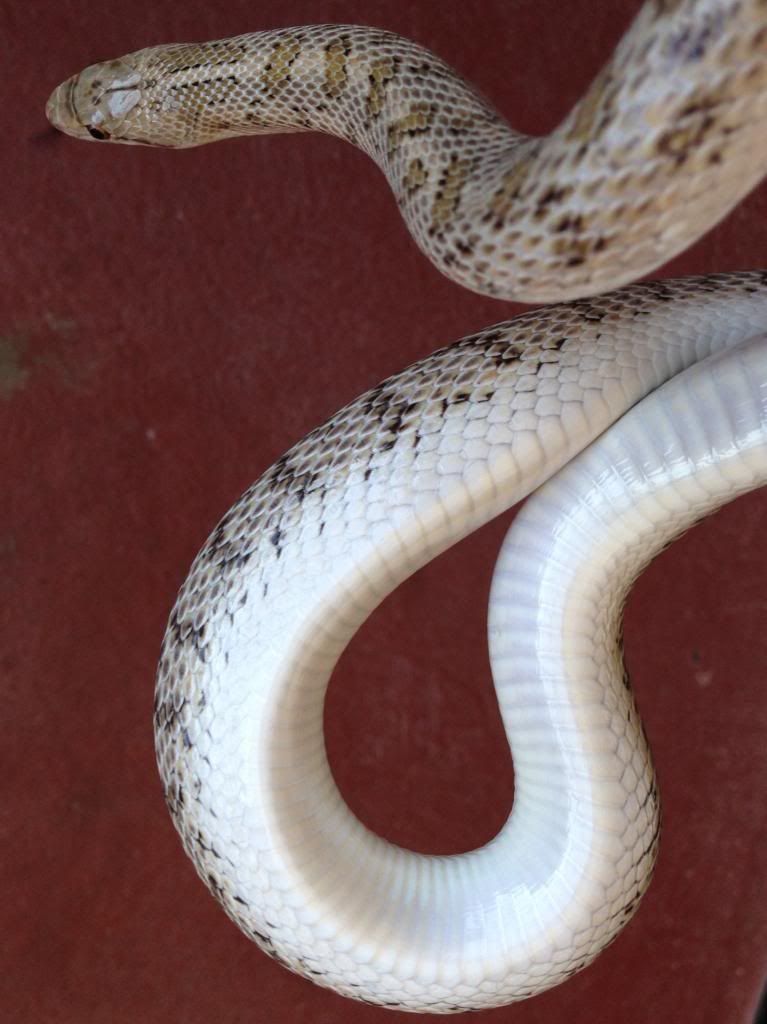 Habitat....
Upon release of the 2 snakes, a rather strange thing happened. The glossy slowly moved off and disappeared under a bush.
The king, stayed still for a few pictures, then moved to a small rock pile.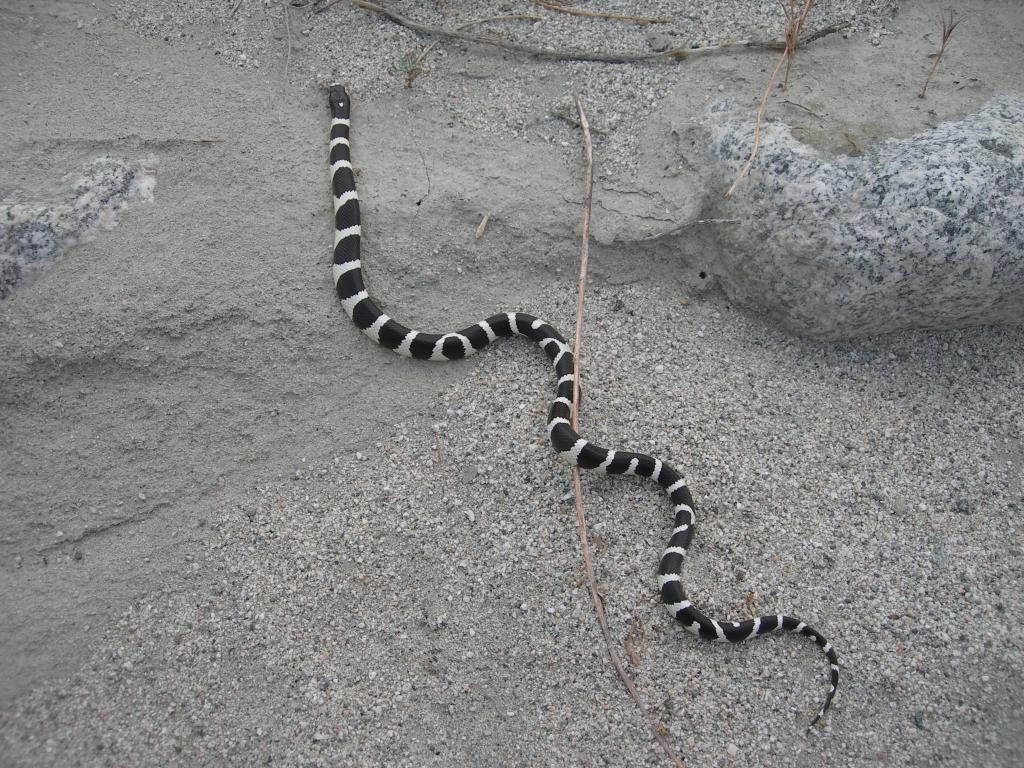 And a strange thing happened. OK, maybe not strange, but very cool to see.
After heading into a small hole under the rock, out comes dinner...
The king must have grabbed it from behind. It managed to constrict it, mainly by pressing it up against the stick above it. I couldn't see the king finish it off as it pulled it into the hole when it was about half eaten.
Another good year. The words getting out amongst the schoolkids. I'm guessing next year will be even bigger.
Good times! Lou