Rained and snowed earlier in the week and temps got down to about 30*F. By Saturday, February 23rd, however, temps were supposed to be mid-60's by lunch time. That was good enough for me and I talked a couple friends, Dave W. and Nick B, to accompany me to the Maricopa Mtns, in Maricopa County. Although the temps were pretty cool, the sun was warming the south facing rock faces.
Here is a habitat shot....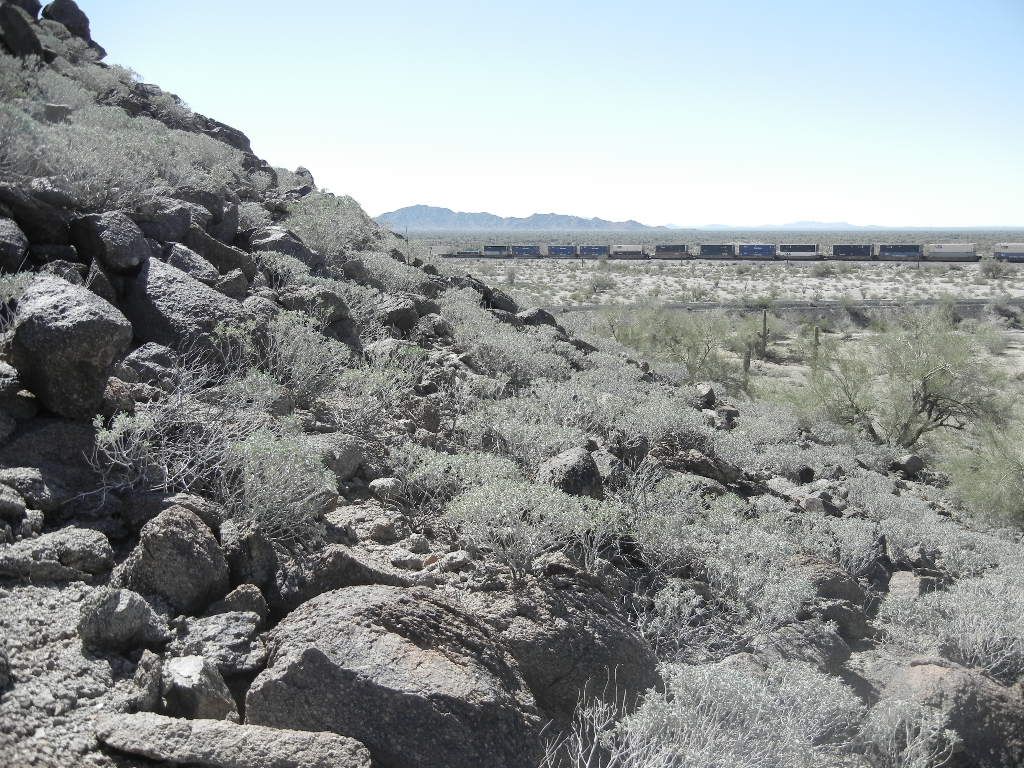 In a wash on the way to the foothills we found these tracks.....
Could these be desert tortoise tracks? Please comment if you've seen them before. Also, can you make a data entry just using tracks of an animal?
The lizard we saw the most of was the Western side-blotched lizard. Mostly they were sticking to the creosote bushes...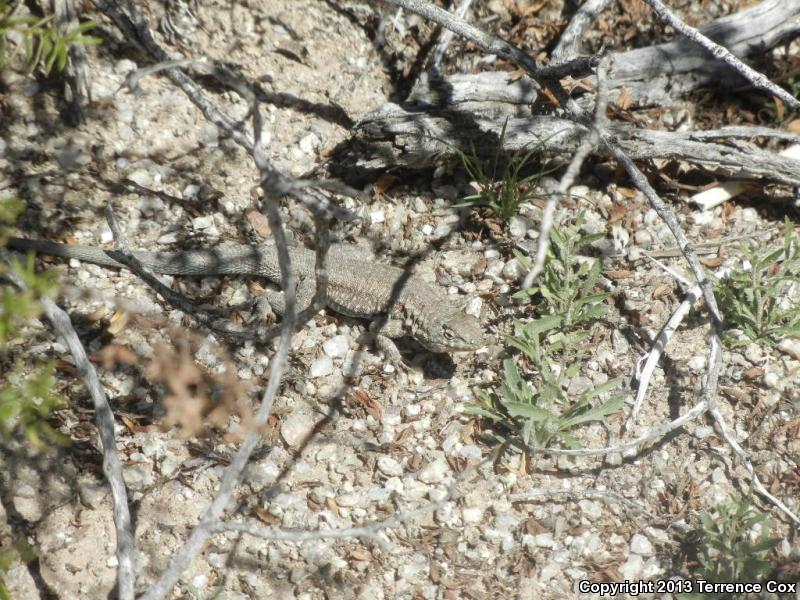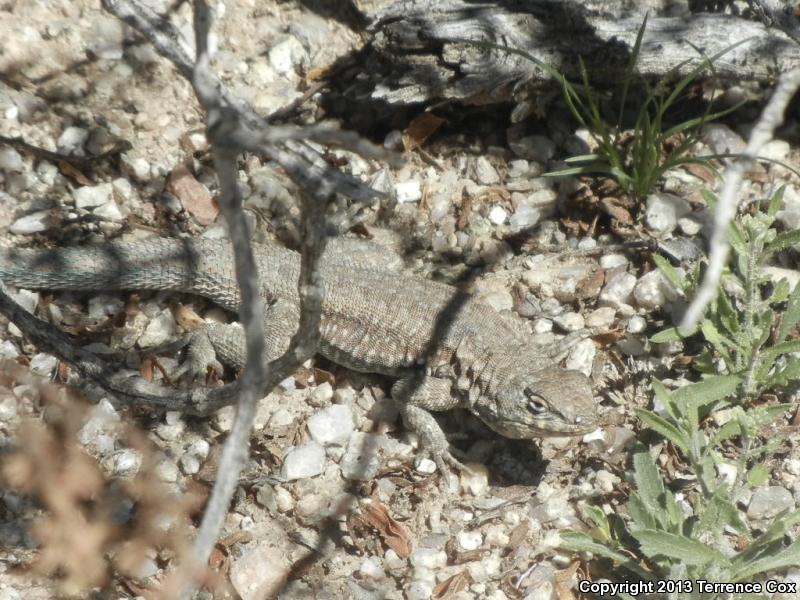 We saw quite a few of these lizards and couldn't photograph all of them....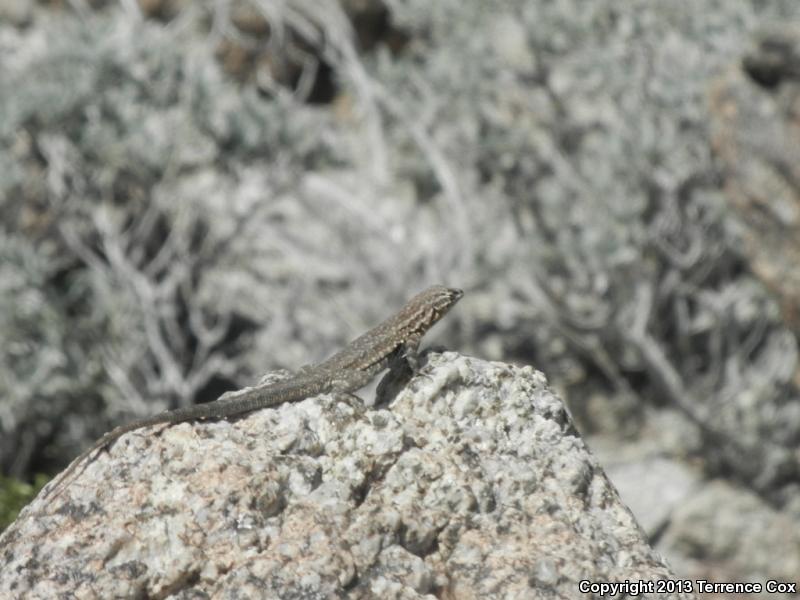 Many were on rocks also.
Another lizard spotted in the washes was the Eastern zebra-tailed lizard. Only a couple were seen and were difficult to get pics of, because they were running long distances...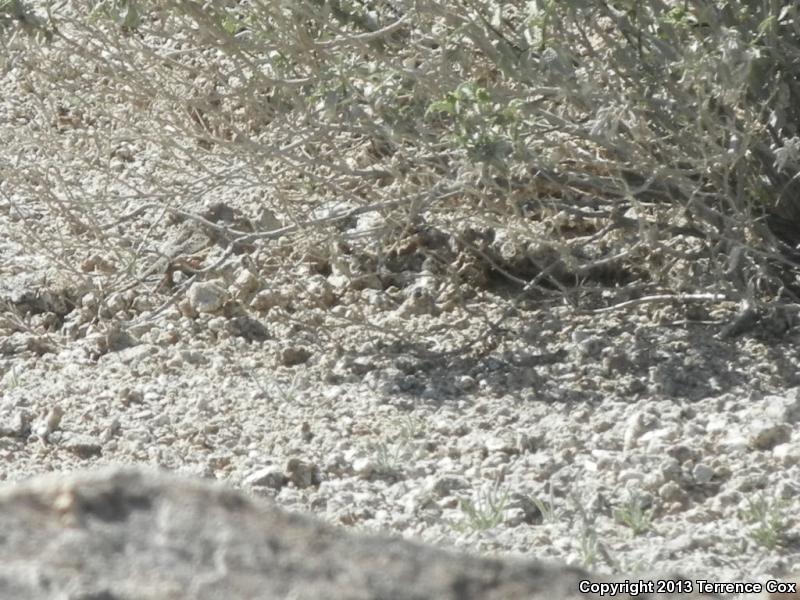 This one is in the left center of the photo. Sorry for the small size.
Another lizard I only saw a couple of and were hard to photograph, because they were so skittish, was the Southern whiptail, a tiger whiptail subspecies....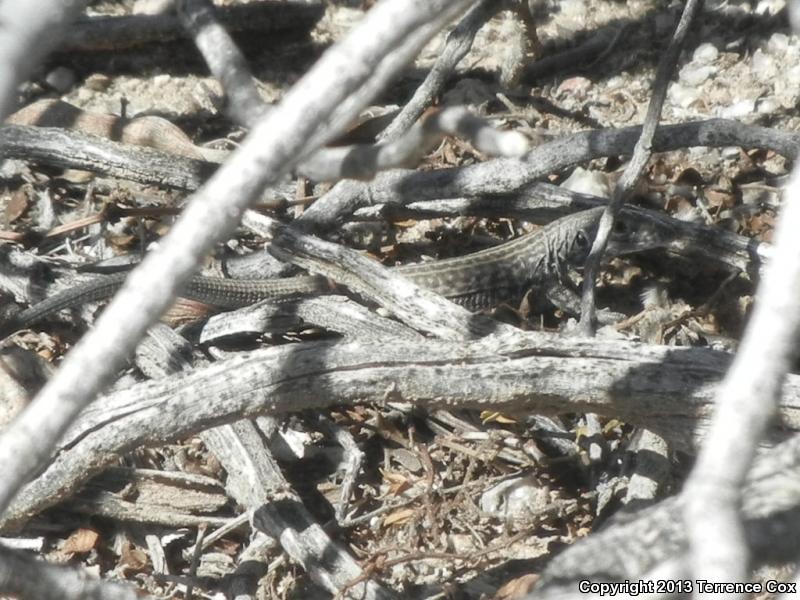 A final lizard seen at this location was the Tucson banded gecko. This subadult was found under a flat rock on top of a larger rock....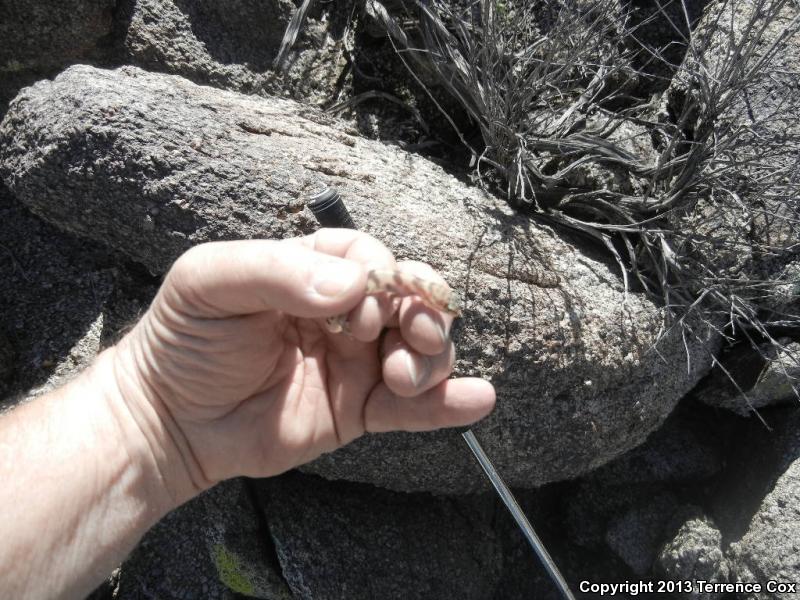 Only one was seen and it was cold...probably brumating.
Earlier in February I found my first live herps on my own property in southern Pima County, a pair of tree lizards. Here's a pic of the adult female....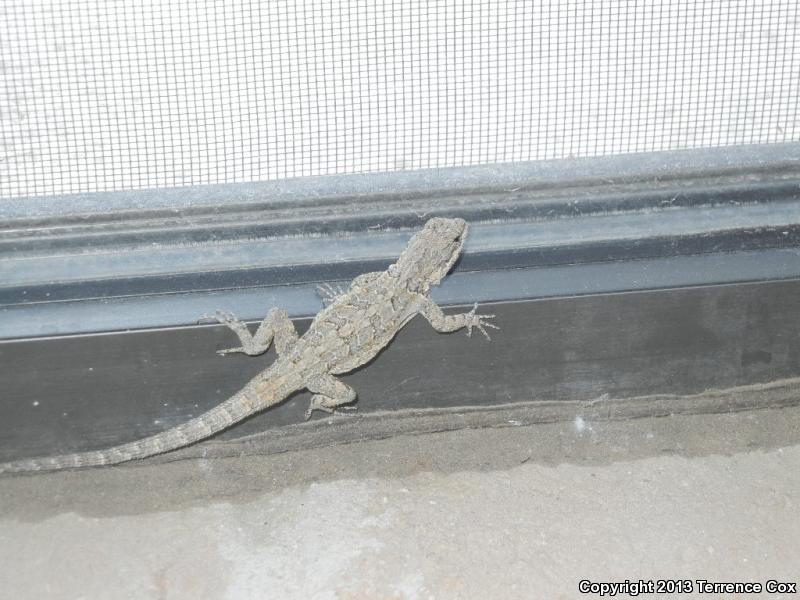 This species is common in our yard, but this one was on the window sill on our back porch. Also seen was a subadult male that afternoon.
All common species I know, but at least it's a start. Happy herpin', all....
Terry Cox/AZ Chapter Sec.