Just returned from a week long visit with the in-laws in Panama. Unlike last year's trip, this was actually a family visit. As such herping was limited, but I still managed a few incidental finds and did well during the one evening spent in the field. Here are a few shots and some narrative from along the way.
-----
We began our visit in the ever expanding, overcrowded urban center that is Panama City. With new skyscrapers rising on a seemingly weekly basis and traffic at a near standstill as streets are torn away to excavate the course of the coming metro system, the city is far from a herper's paradise. There are still a few green areas though, providing some wildlife strong holds.
The first stop at one of these sites was light on herps, but provided some nice views and other fun finds.
Some views to start things off:
Panama's ever expanding skyline: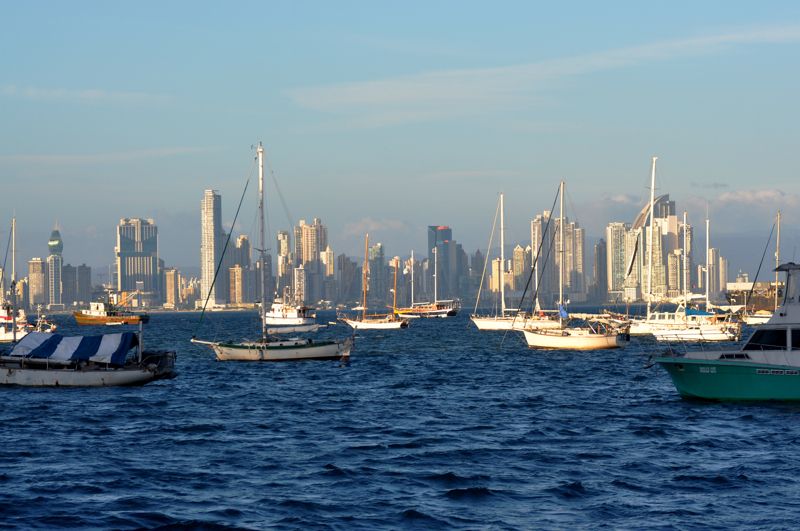 Noriega's old residence along the Panama City Causeway: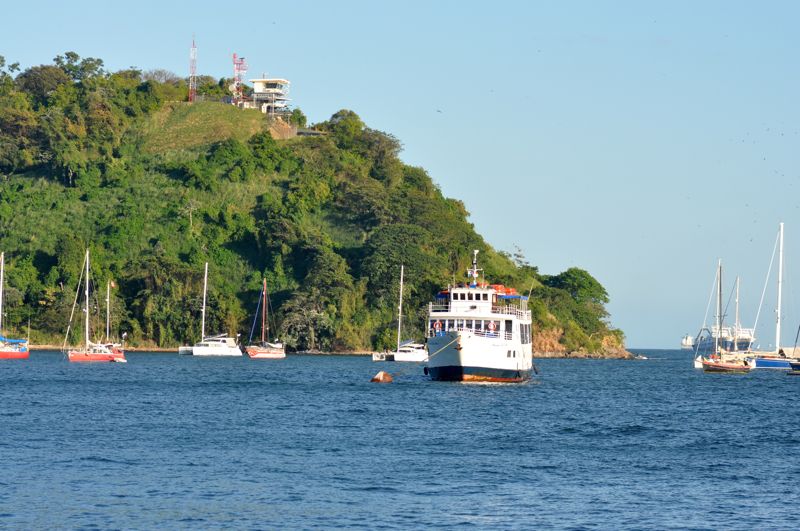 Rower's training for the annual ocean-to-ocean cayuco race (with Isla Taboga in the background)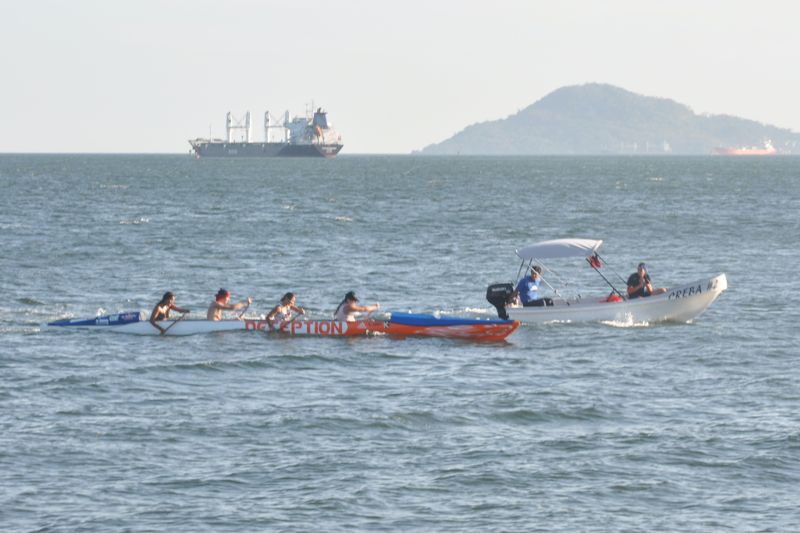 And a couple faunal finds:
Iguanas were the only herp photographed at this stop, though my macro lens proved fairly inadequate for the task as the iguanas were all high in the canopy.
Iguana iguana
:
Back near the car, this sloth (2 toed I believed) provided some further entertainment. With baby in tow, she was hauling her way through the branches with surprising speed. Once again the macro lense wasn't ideal for the job, but at least the sloth was closer than the iguanas.
Going tree to tree: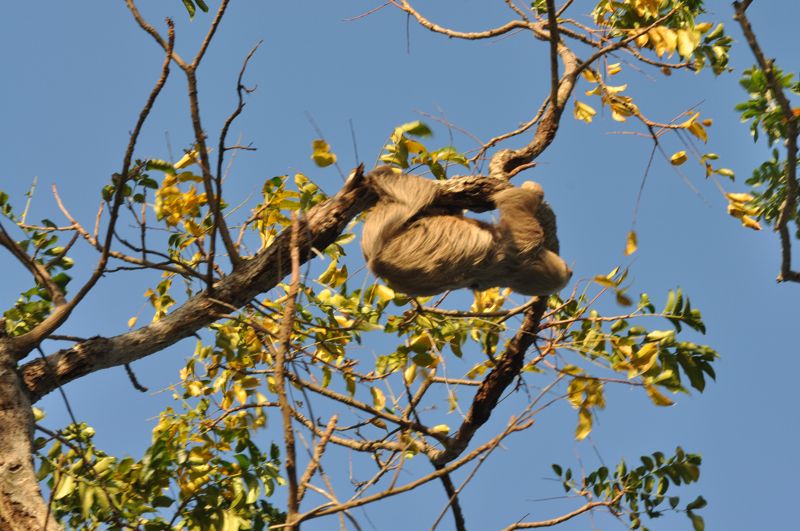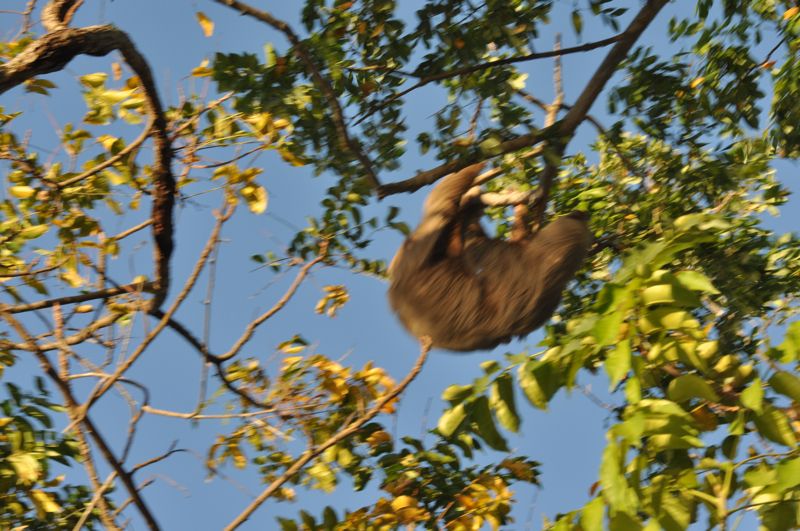 A morning walk at the Parque Metropolitano allowed me to check a few more herps off my 2013 list.
The large Ameiva's normally omnipresent near the parking lot were absent this morning, but the small trickle of a stream along it's edge held my first basilisks on the trip.
Basiliscus basiliscus
:
Further along a small pond was lined with Meso-American Sliders. It took me a few moments to notice the young caiman lurking in the foreground.
Trachemys venustus
and
Caiman crocodilus
:
Up the hill various small lizards were observed amongst the leaf litter and undergrowth. Most went unphotographed, but I managed at least a poor shot of this young Ameiva.
Ameiva leptophrys
: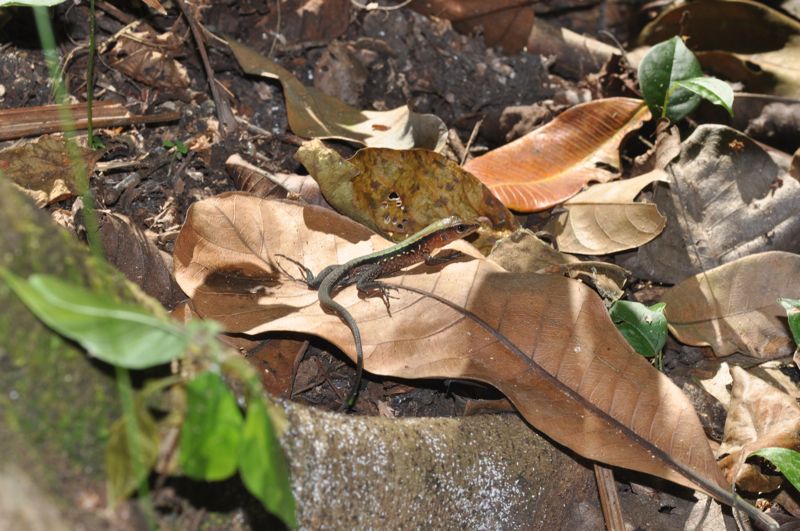 Three days into the trip, we headed to the family beach house (condo) for a couple days of R&R away from the city. I've vouchered over a dozen species hiking the grounds, so along with the sun and surf I had hopes of improving my species count. No such luck this time around though. Species tallied after an evening of poking around: 2. : (
Plenty of these guys.
Rhinella marina
: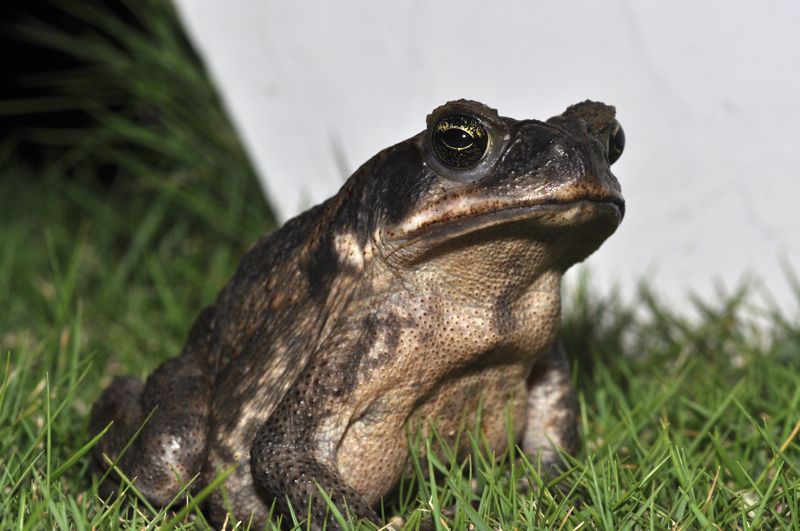 And one of my favorite little frogs from this site: the Colombian Four-eyed Frog.
Pleuroderma brachyops
: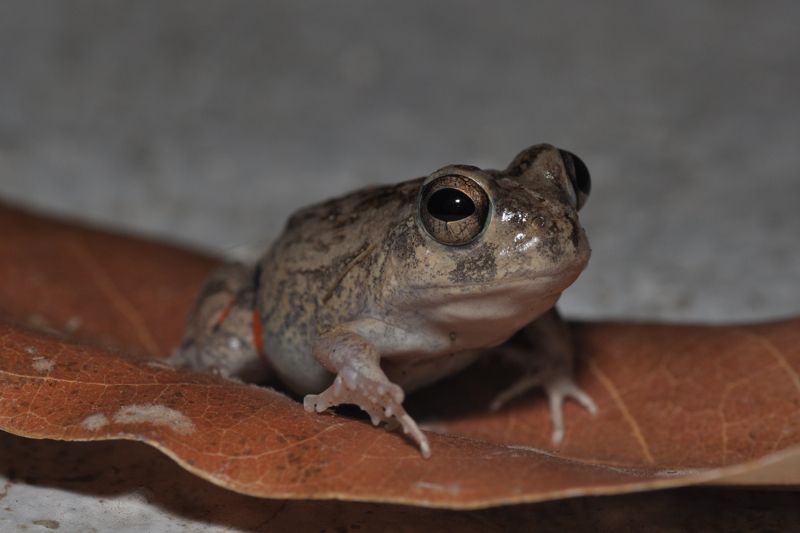 Unfortunately, night one was the end of my beach side herping and fun in general. A nasty stomach bug hit the next morning and I was out of commission for a solid 48-hours. It also meant the cancellation of my visit to El Valle and only chance for some real herping on the trip.
Back in the city, however, my wife and mother-in-law agreed to head back to the beach Friday allowing me one last shot at herping El Valle before the trip was through.
So after a brief stop off at the beach house Friday afternoon, my wife and I headed for El Valle. After listening to Mario (owner of the local serpentario) answer the same questions ad nauseum (A 10 year old being bit by a Bothrops at summer camp leads to lots of questions), we headed for the hills.
Conditions were dry (by El Valle standards) and windy, but at least some inverts and a few amphibians were active throughout the evening.
Inverts: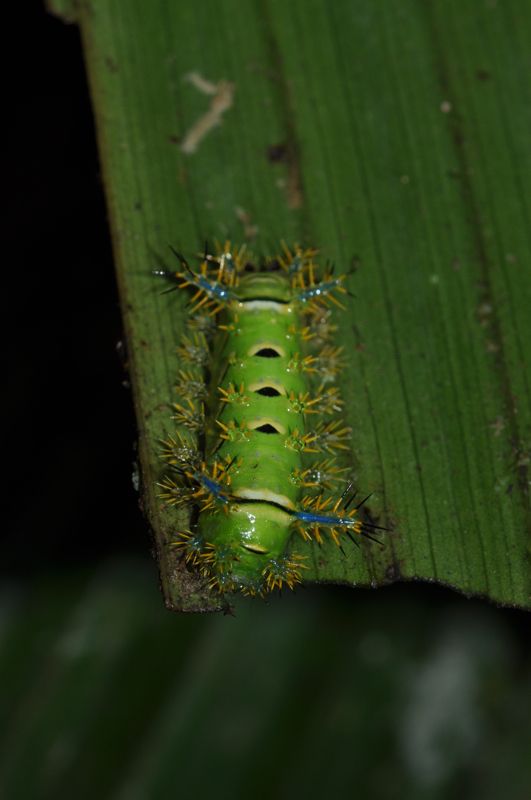 Amphibians (in no particular order):
Pristimantis cruentus
:
Pristimantis museosus
:
Pristimantis taeniatus
:
Smilisca phaeota
: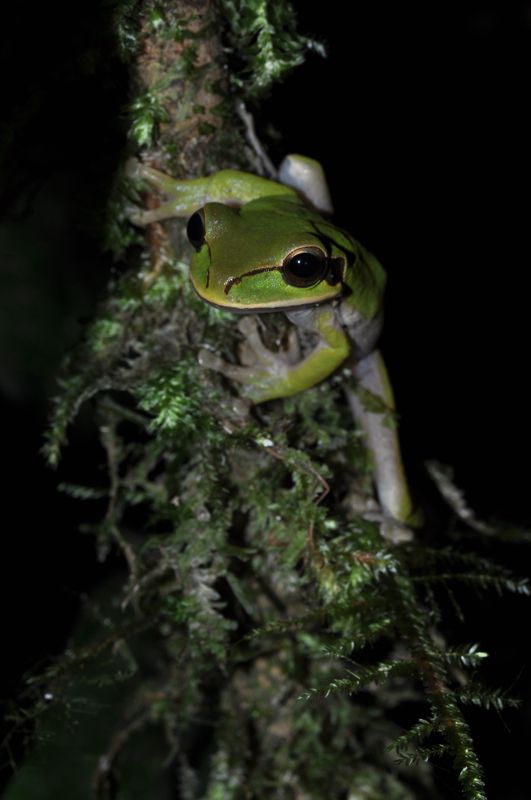 Eventually this salamander broke the anuran monotony, prompting Mario to almost sing a little in excitement. (I guess something has to excite you when Bothrops and Bothriechis are mundane finds).
Bolitoglossa schizodactyla
: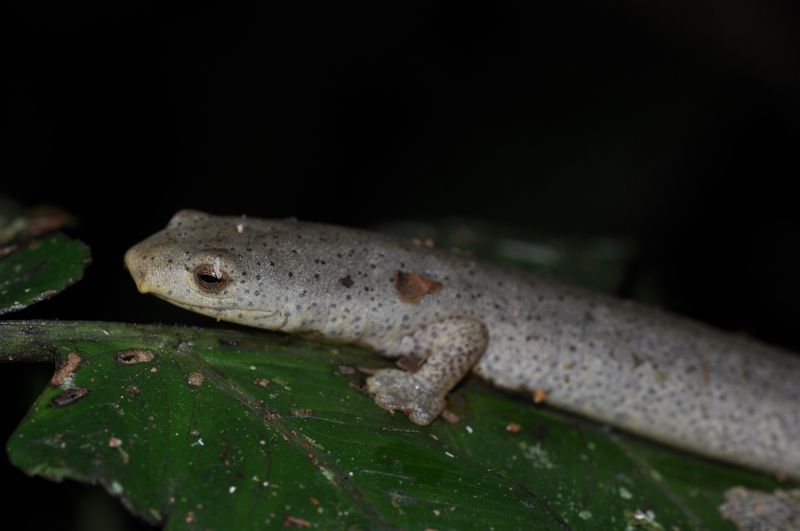 Snakes proved a little harder to come by with all of the wind, but Mario was confident we'd eventually spot an eyelash viper low to the ground getting out of the wind. So we concentrated our search on the base of trees and the undergrowth.
Twice my wife shouted "snake" as we shined the undergrowth. Each time, it turned out to be moss or a stick. Eventually, she became more hesitant in her claims and only quietly asked "is that a snake?" when she spotted something in the canopy above the trail.
Guess Mario and I should have been looking up.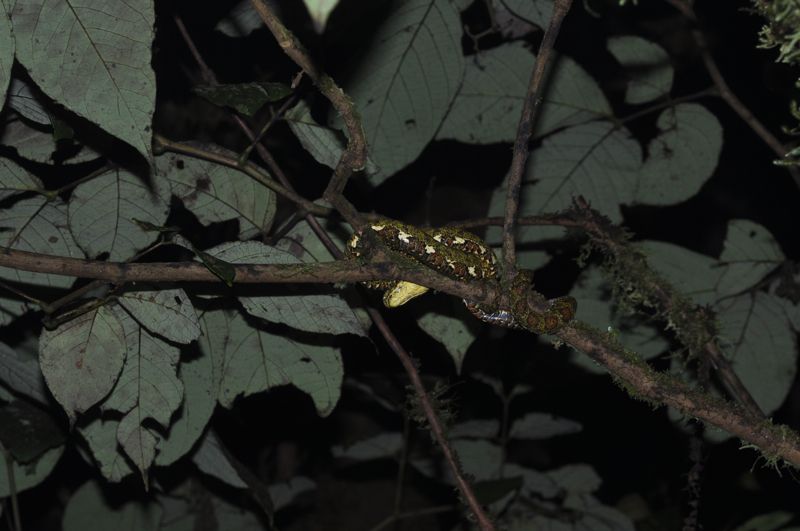 And down at eye-level.
Bothriechis schlegelii
:
Further along (and now looking up as well as down), Mario spotted our last snake of the evening and my only lifer of the trip.
Leptophis nebulosus
? (anyone want to confirm?)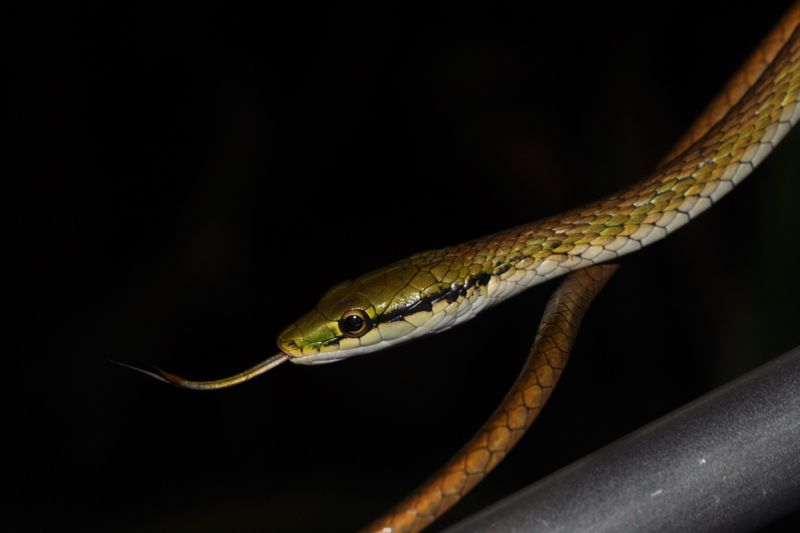 A few frogs and a sleeping iguana marked the trip back down slope, but a lifer snake seems as a good a way to end things as any. So for now, let's just leave it there.
Hopefully my next trip will include a few more trips into the field.
Chris