I haven't had any herp-specific trips lately, but I always find a way to work some herping into other activities. I went camping last week in Gettysburg. I checked out the local creek, and did get a few hours to venture a little, but nothing crazy. It was 100 degrees there, so if you assume I found nothing good, you're right. But still, a herp is a herp. If I'm gonna be sweating my face off anyway, I might as well be finding common stuff. Here's the summary. *Don't get bent out of shape about Gettysburg being a locale. Nothing worthwhile was found near there.
So much for the high temperature forecast.
Lithobates sylvaticus... Wood Frog
Diadophis punctatus edwardsi... Northern Ring-necked Snake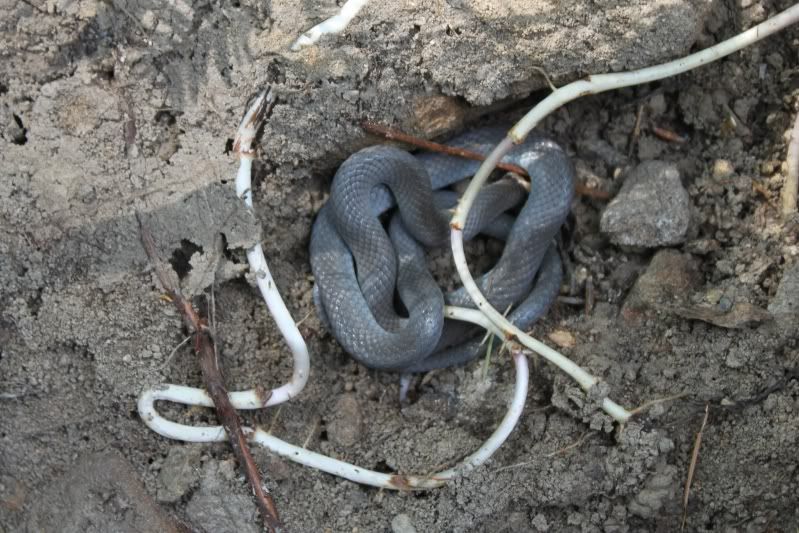 Check out this vicious one. If you make fun of their mother's they get testy.
When I had mapped out where I'd want to look if I had the time, this was like my first stop. Like totally. But don't be fooled. If you were looking to poach bullfrogs, this is not the place to be. I didn't even see water nearby.
Dude, whatever. I like butterflies. I ain't chasing them around frolicking with a net, but if one lands close enough to me, I'll practice my stealth. Get off my back.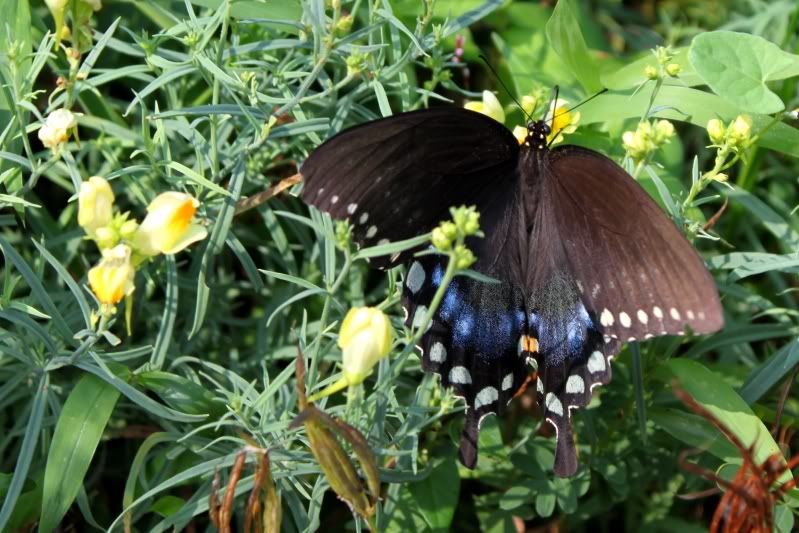 I was very lazy with posing in the heat. Yes, its an excuse. Maybe not a good one, but I'm going with it. A lot of the stuff I found, I won't even post. If you're really interested, you can check the database for my crappy voucher pics.
Lithobates clamitans melanota... Northern Green Frog
I went to take a pic of a gorgeous milk and it slithered away and this stupid weed was the only thing left in the shot.
I had a very brief moment of joy as at first glance, I thought this was a spade. I might be crazy, but if you look at real quick it looks like it has some lines down its back. Of course, no dice.
Anaryxus americanus americanus... Eastern American Toad
I found this bowling pin in the middle of nowhere. For real. I wasn't even finding beer bottles, and that's saying a lot.
Heart breaker, DOR warning.
Crotalus horridus... Timber Rattlesnake
Here's some habitat shots. If y'all never need someone to find you awesome habitat that should have a ton of snakes, but without those pesky things, I'm your man.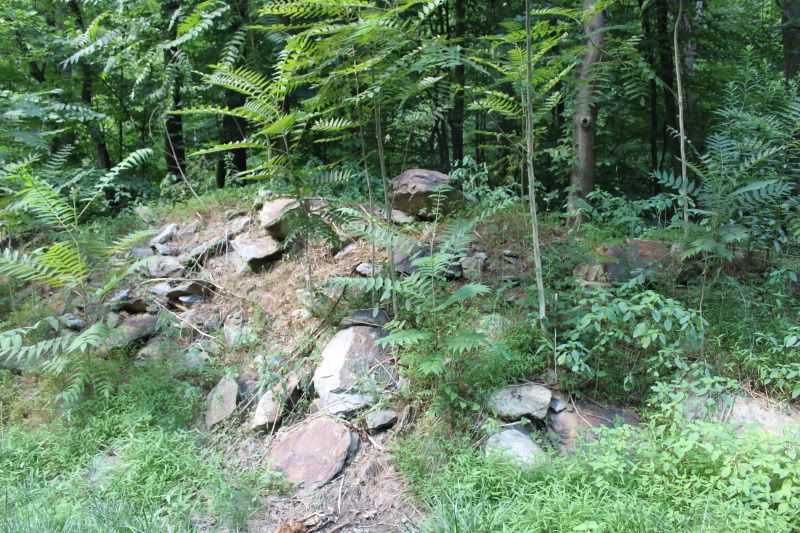 Eurycea bisleanata... Northern Two-lined Salamander
A black rat came to this rock to ponder his existence and left his old self behind. (It's getting late.)
Lithobates palustris... Pickerel Frog
Nerodia sipedon sipedon... Water Moccasin
(These are poisonous.)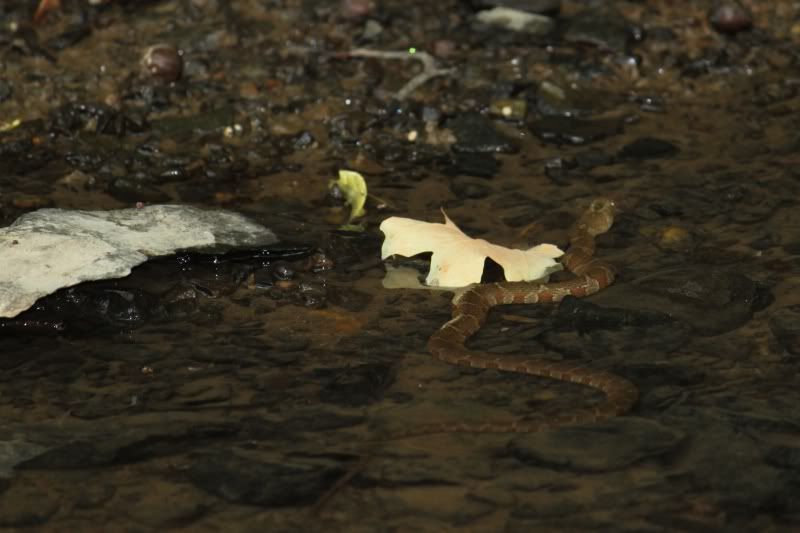 And finally, some of these which was great as they are a personal favorite.
Eurycea longicauda longicauda... Long-tailed Salamander
Ok then, next up was the shore. I checked out one spot that I had found last time, and four new spots either on the way down or the way back. The ones that didn't end up being private property have a lot of promise, yet, I didn't find much. Which means, here comes more butterflies.
I left at 5:30 in the morning to squeeze in some herping time.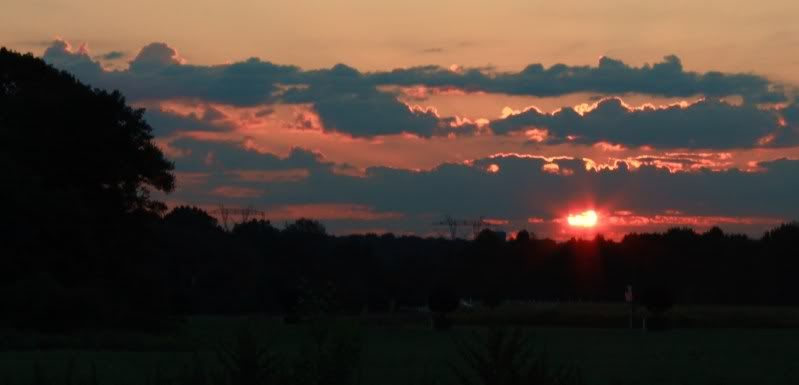 A WHOLE lot different then it was seven days ago...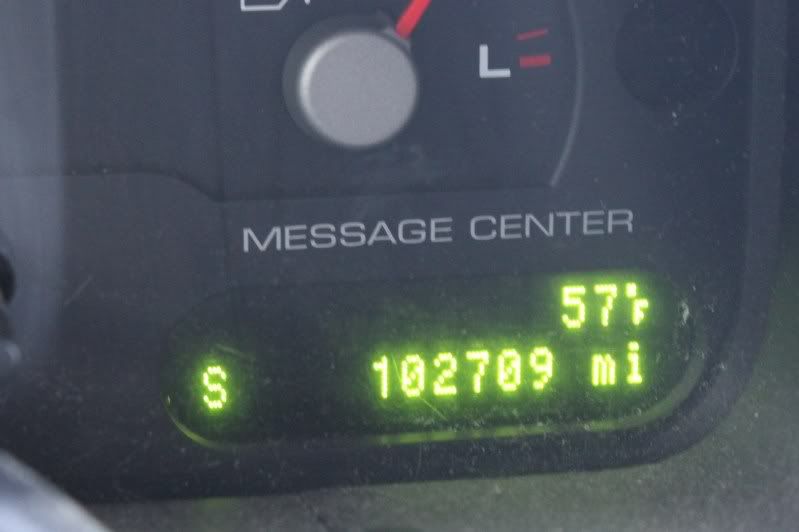 With the lack of heat, I spent more time photographing and was armed with my macro. I'm trying to get better.
Anaryxus fowleri... Fowler's Toad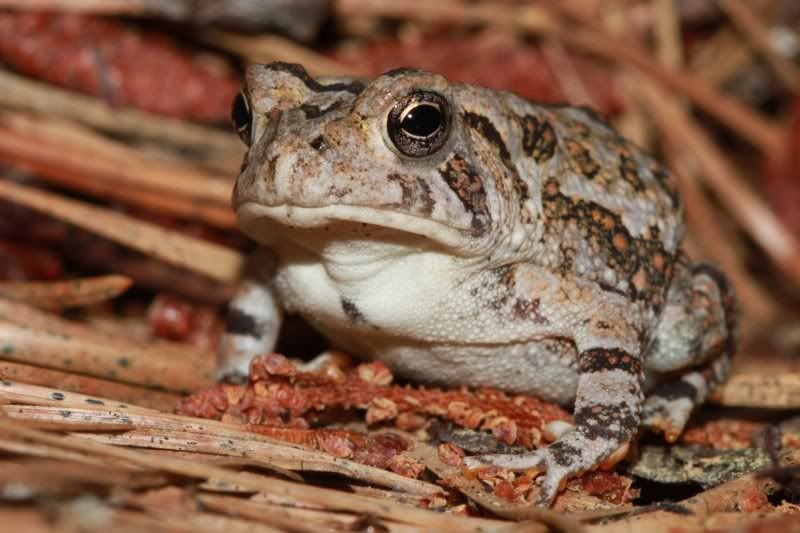 Carphophis amoenus amoenus... Eastern Worm Snake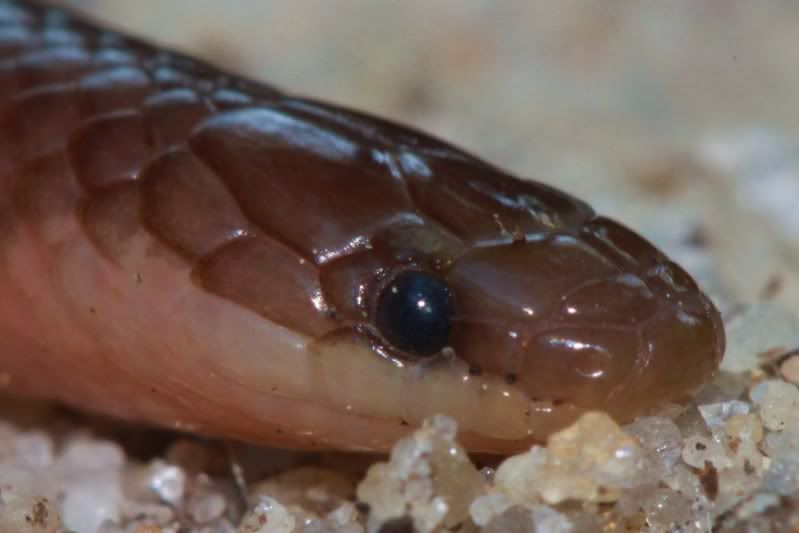 The boys on what was deemed private property. But there was some stupid handwritten sign about 300 yards in from where we parked, and no other posted signs letting you know ahead of time. It was looking like there was some good habitat too.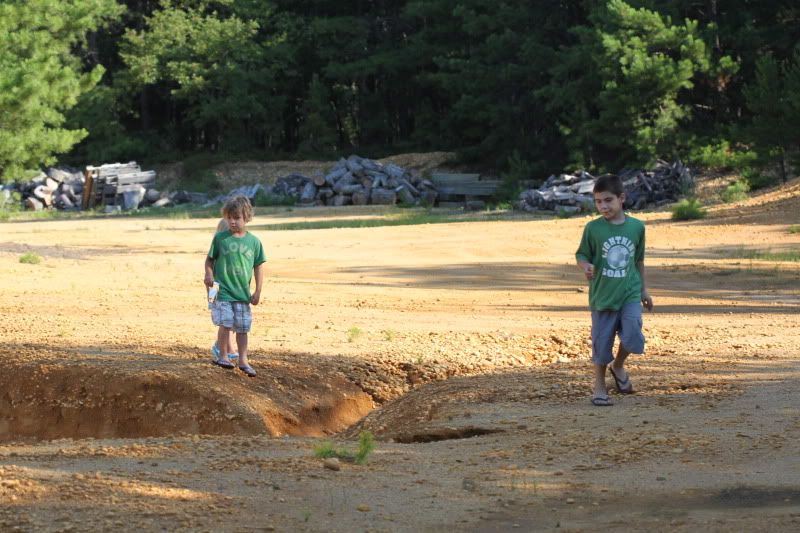 Coluber constrictor constrictor... Northern Black Racer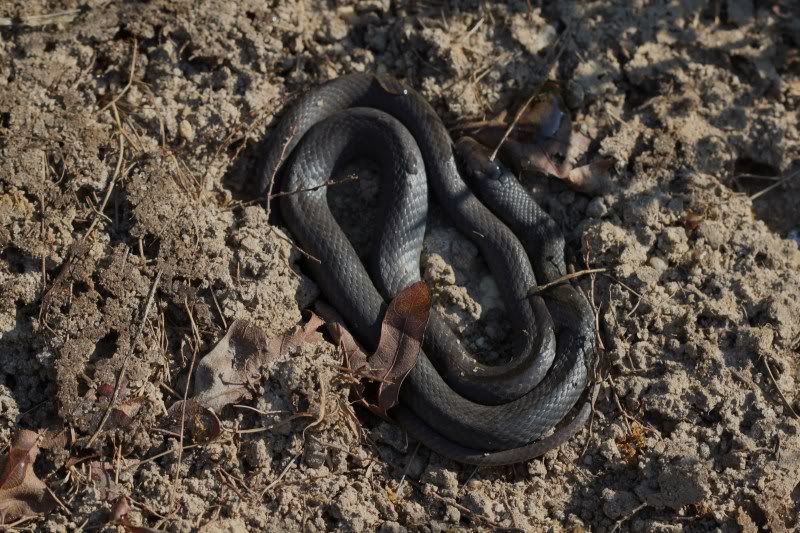 Scincella lateralis... Little Brown Skink
Talk about dead and laying in the gutter.
Acris crepitans crepitans... Northern Cricket Frog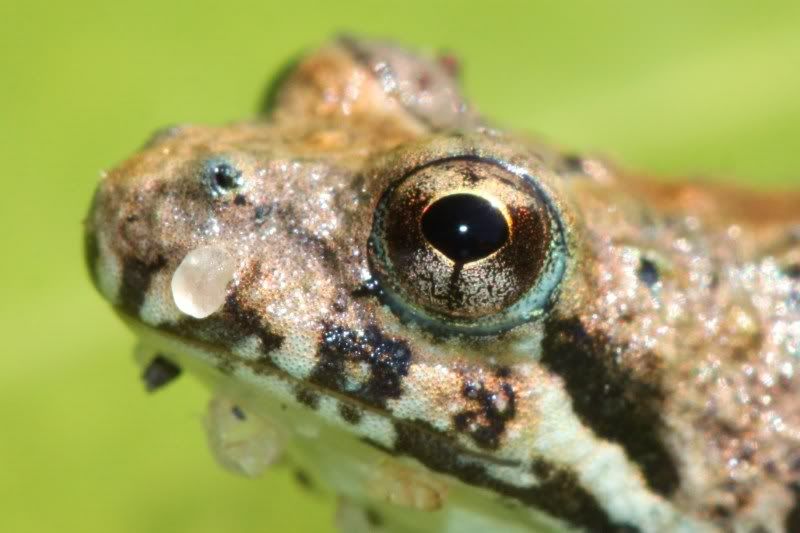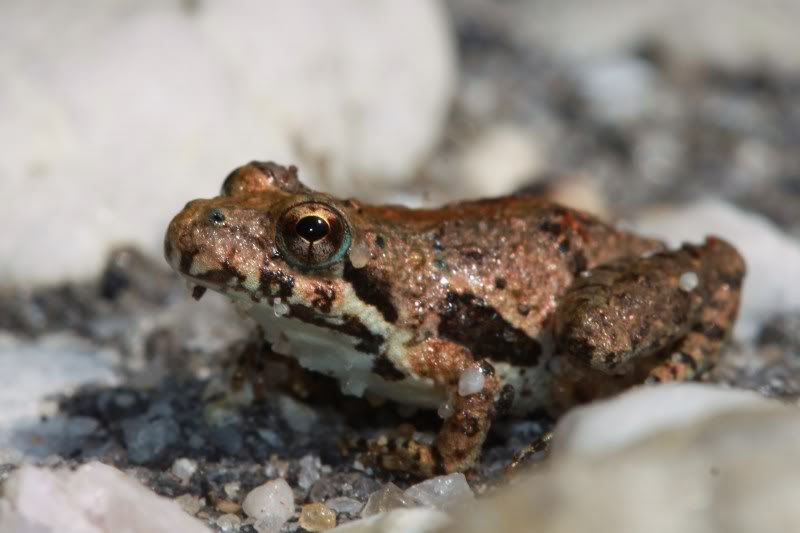 Yeah, yeah. It was pretty, ok?!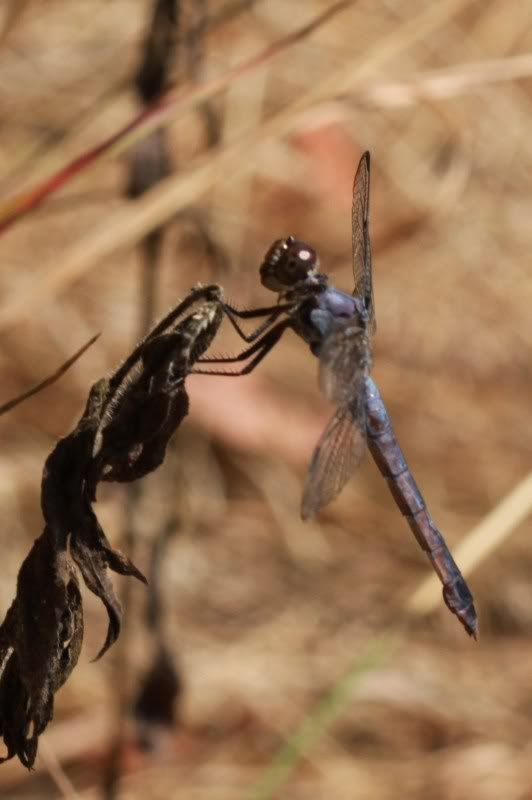 Then today, I had time for one more spot and it ended up looking like it may be good when its not August 1st. It turned up one juvy racer, and I took a bunch of pics since I knew this was my only shot to practice for the day. That, and I never find patterned little ones... always the adults, so it might as well been a different species.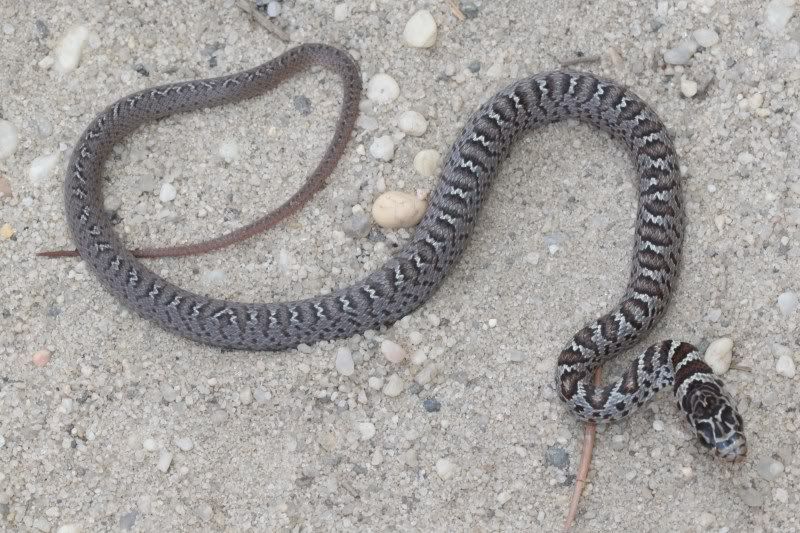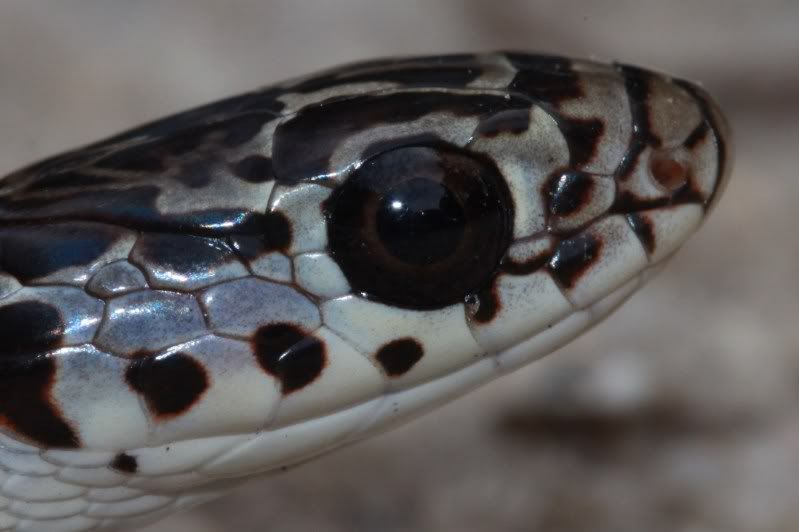 And finally, my favorite pic of the day:
Thanks for looking,
Bob