So far the year has started of pretty well. Snakes seem to be moving quite a bit. My first real outing of the year was with Shane (ShaneTX) here on the forum. We got a chance to do a herp survey with FWS on one of their wildlife management properties in Brazoria Co. I was very happy to participate in the survey and build a good relationship with these guys. This was the first of hopefully many outings with FWS. The property was heavily wooded with a creek and some swampland areas. On the way out to the property I came across my first snake of the year crossing the road. Nice way to start the year!
Eastern Hognose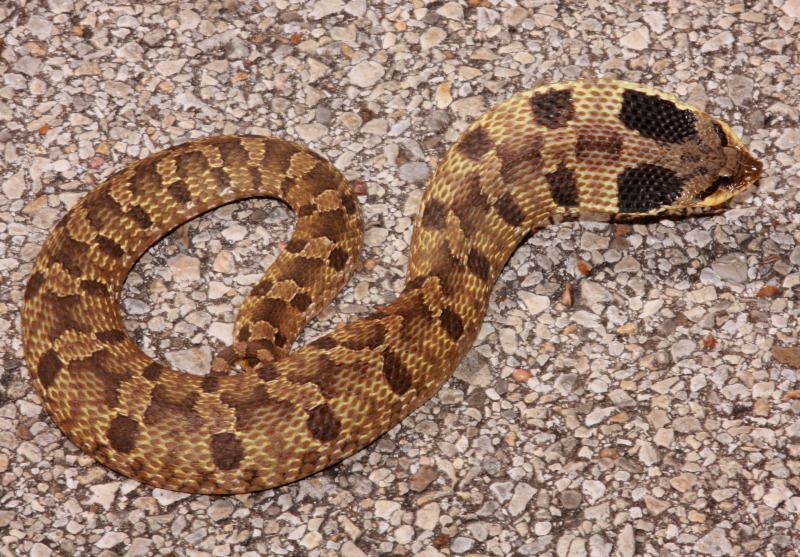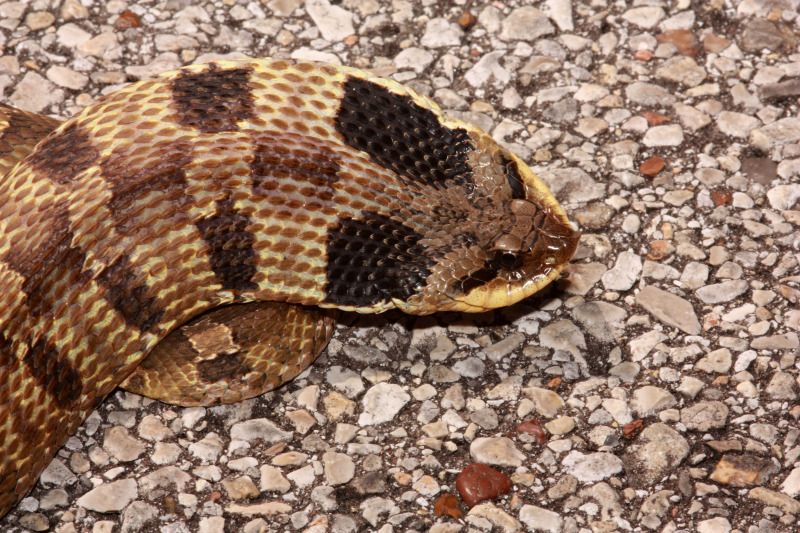 I've seen 4 DOR hogs already this year. Once on the property we starting walking. We did not take alot of time photographing herps so some of my pics aren't the best but we wanted to cover as much ground as possible. We saw many ground skinks moving.
The first amphibian flipped was this Eastern Narrowmouth toad. We found a few of these guys. One was being eaten by a western ribbon snake.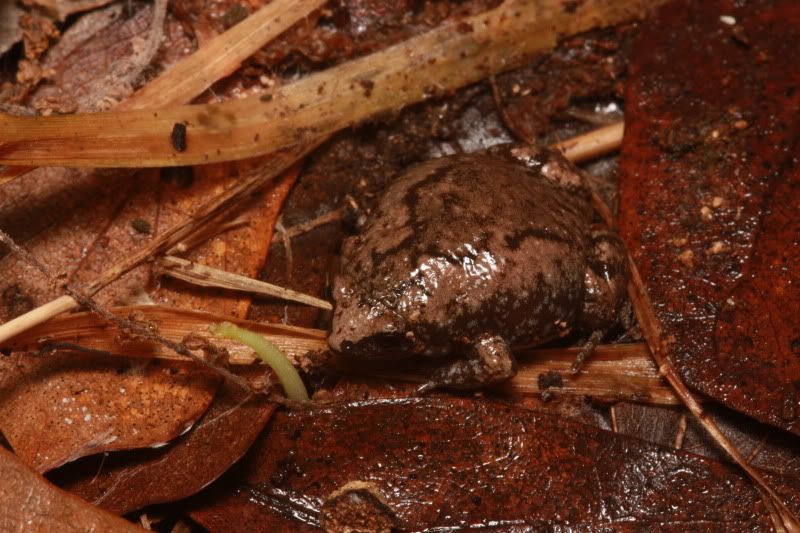 We could hear calls from Rio Grande Chirping frogs and many other amphibians. The next flip was a lifer for me. A total of 3 Smallmouth Salamanders were found
A juvenile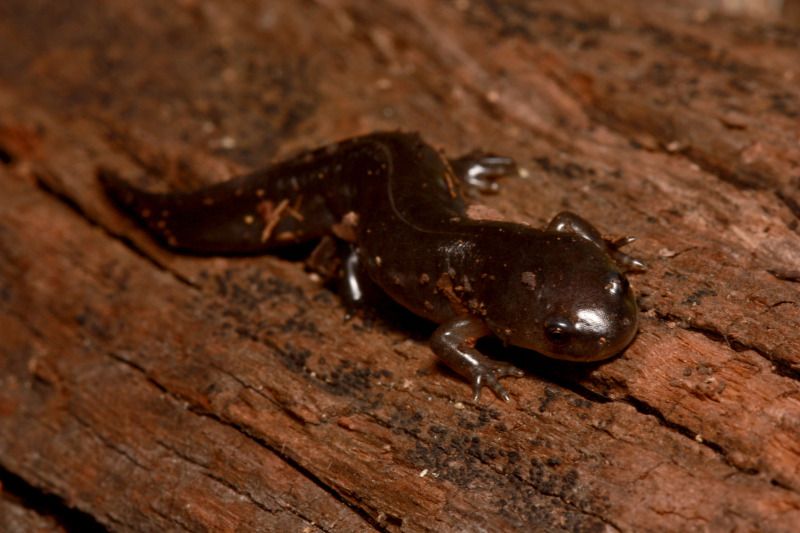 and an Adult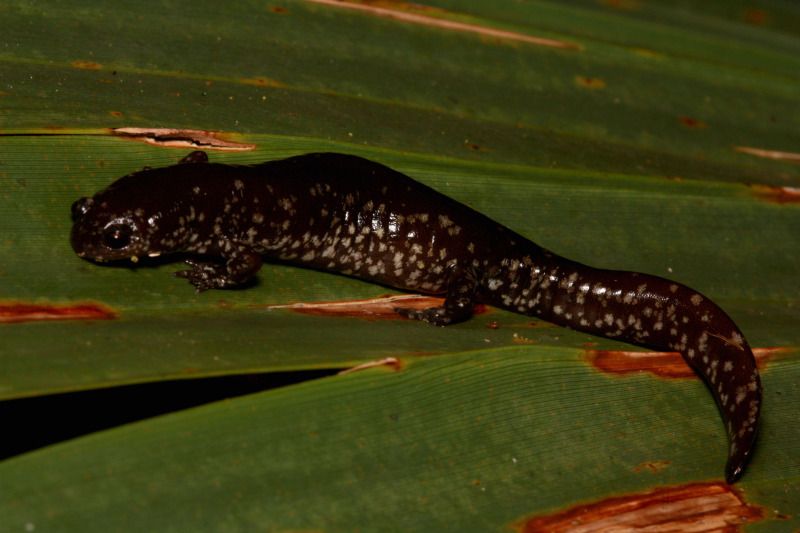 First snake was this young Western cottonmouth. A large nicely colored adult was also found but took off into the creek before i could get a shot.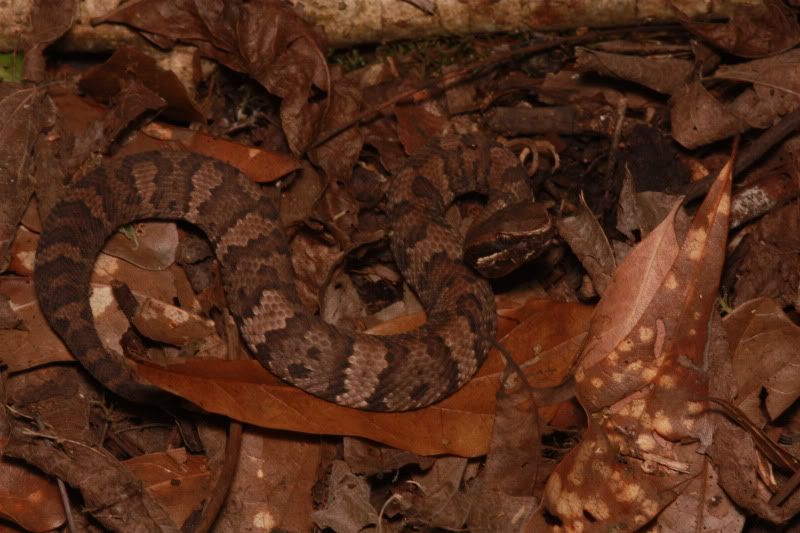 We also found a young southern copperhead and broadband watersnake but weren't photographed. As it got dark the frog choruses got extremely loud. We put on rubber boots and waded into the swamp. Before long we were surrounded by frogs. It was outstanding.
Southern leopard frog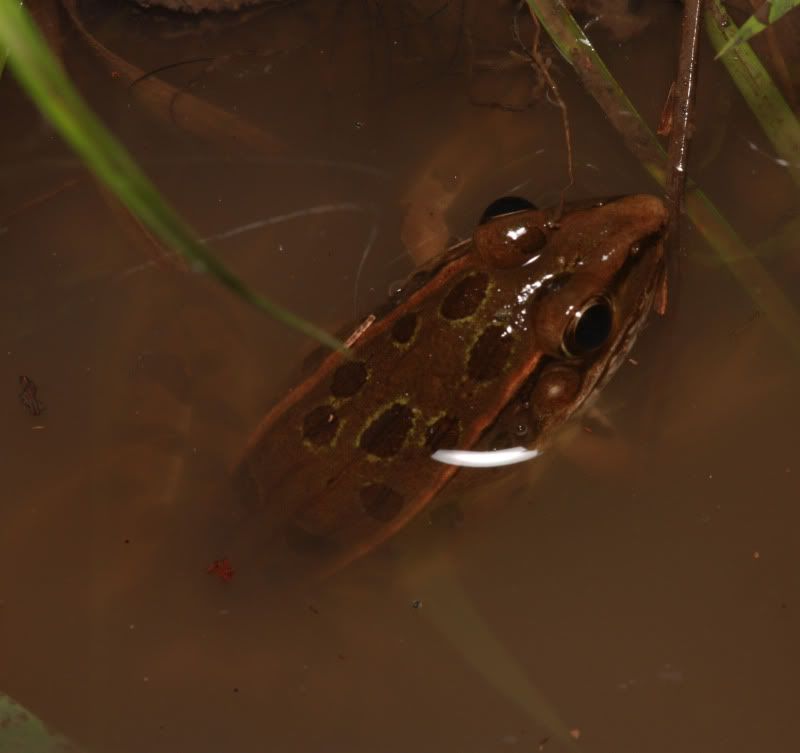 Squirrel treefrogs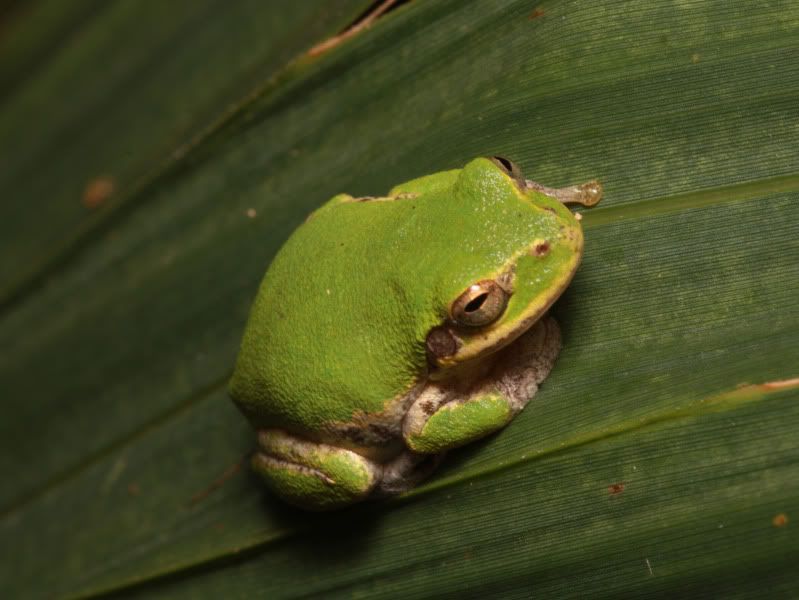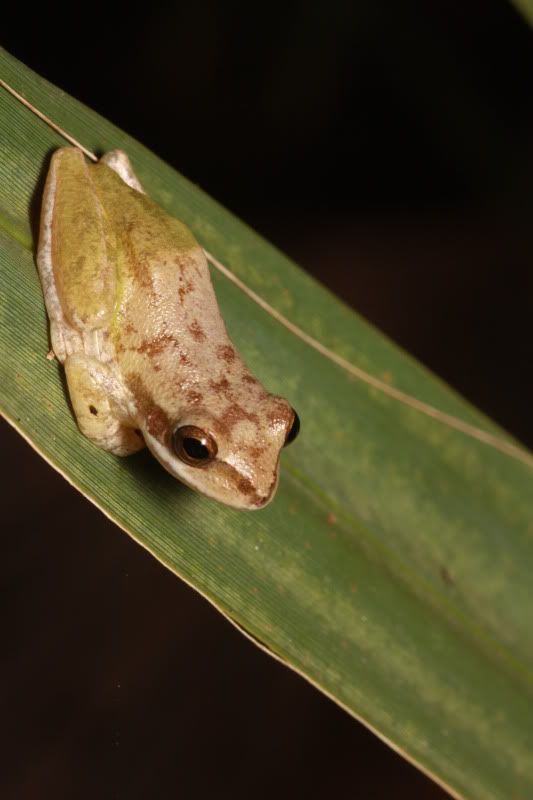 Gray treefrogs were everywhere!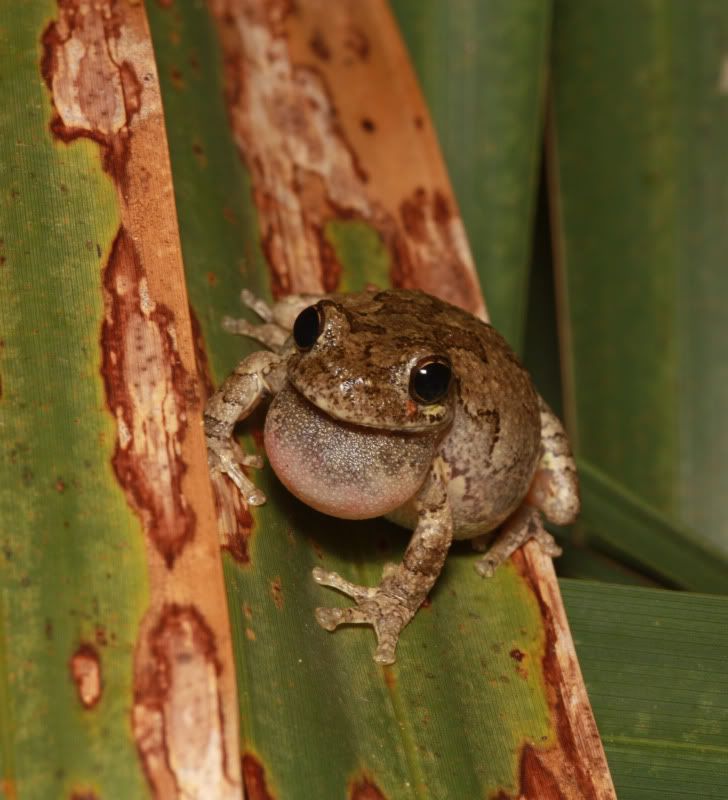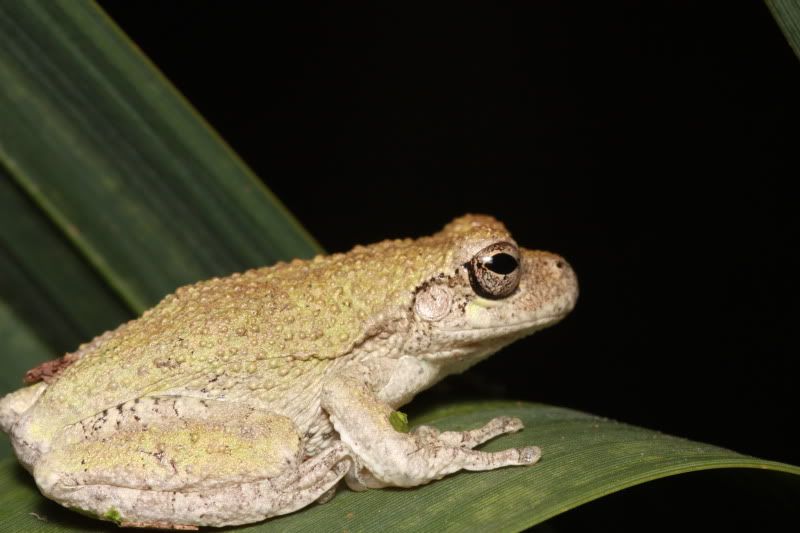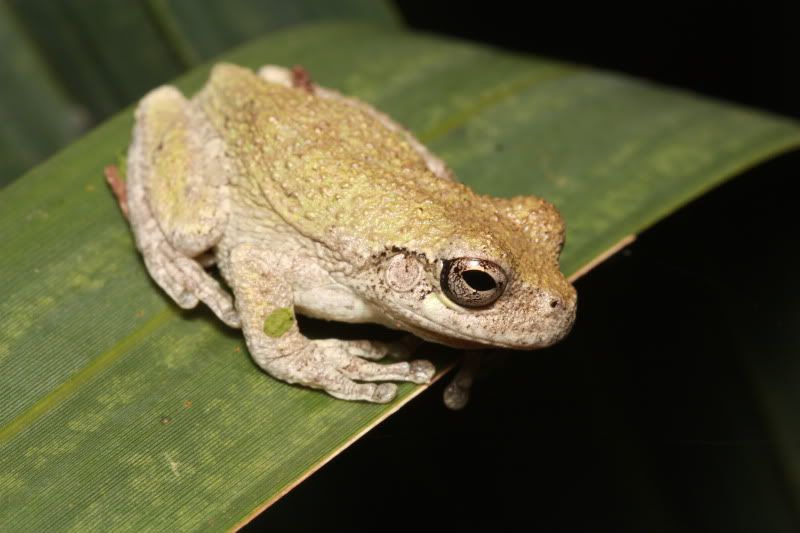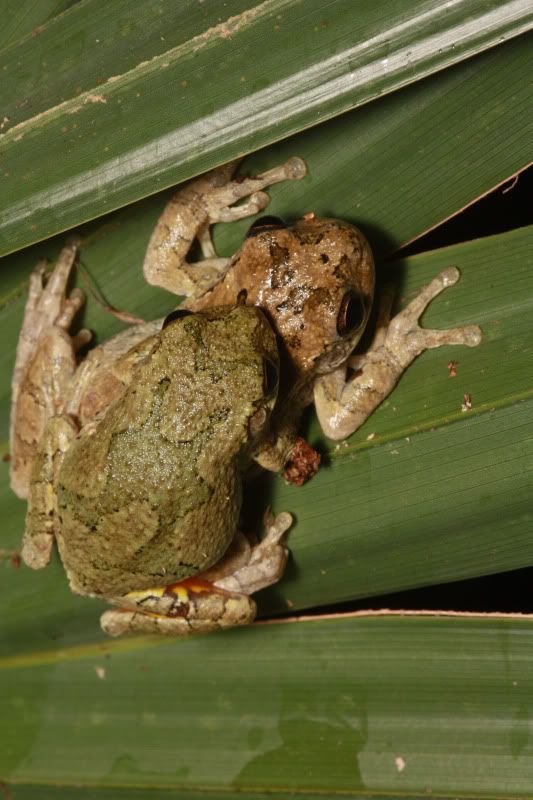 There were also quite a few Green treefrogs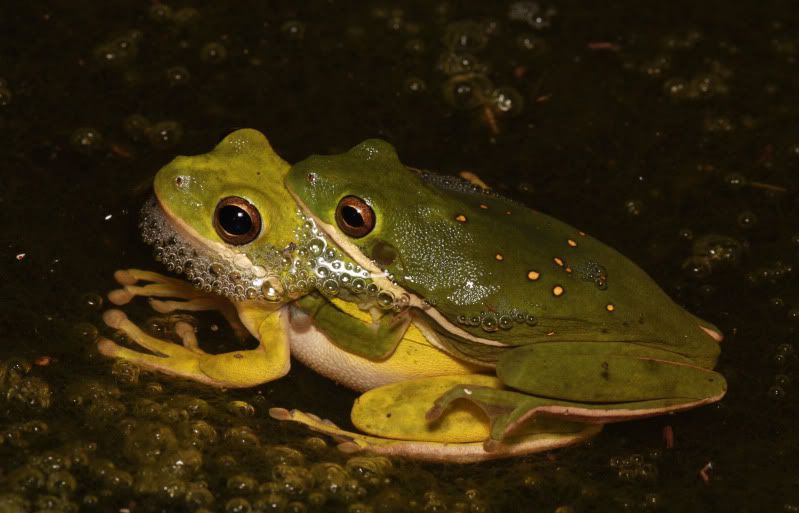 This Western Ribbon snake came swimming up right by my legs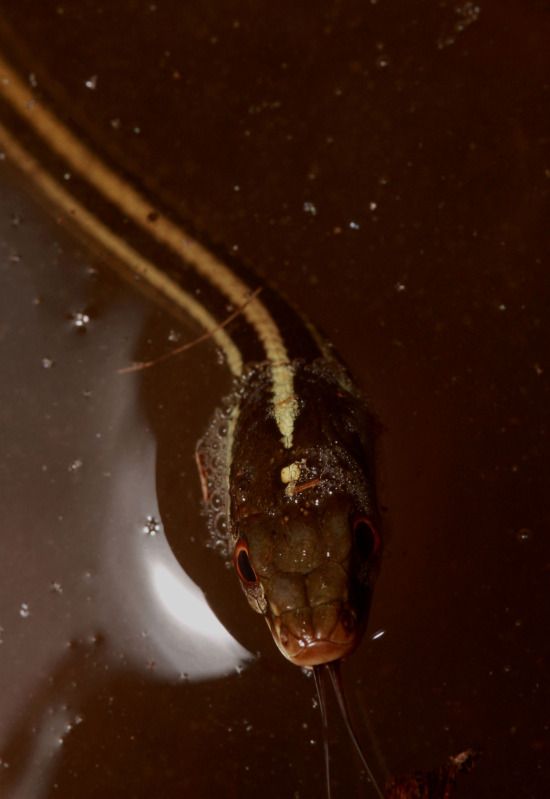 It was pretty good for our first outing. I'm sure there is alot more on the property to be found. Can't wait to get back out. The rest of the time I've been roadcruising Brazoria and Matagorda counties or hiking the woods by the house in Fort Bend Co. My 9 yr. old daughter pointed out this nice little 3-toed box turtle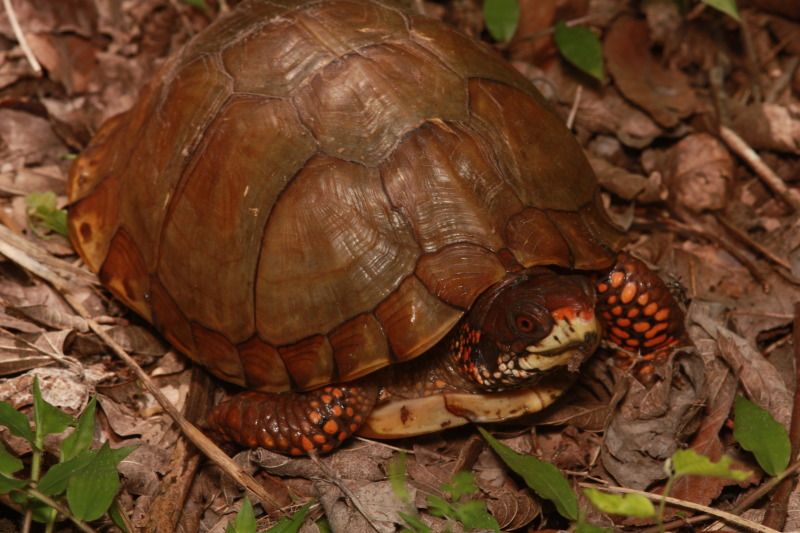 Blanchards cricket frog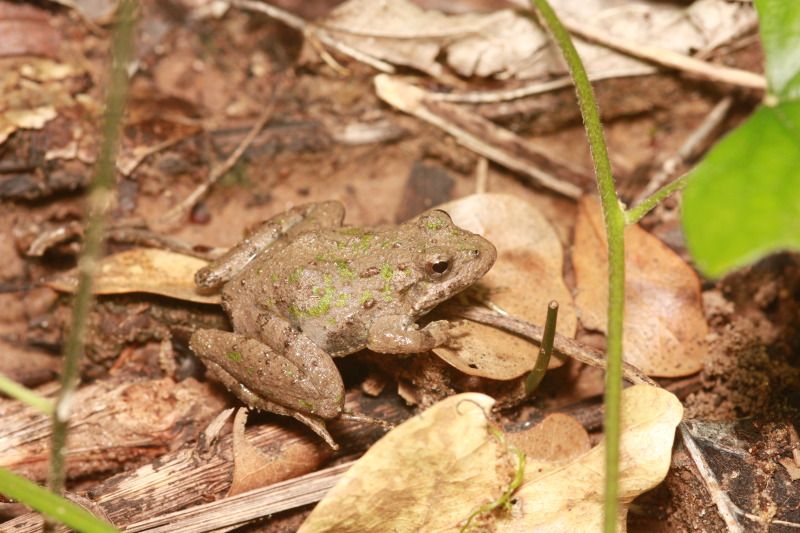 A young alligator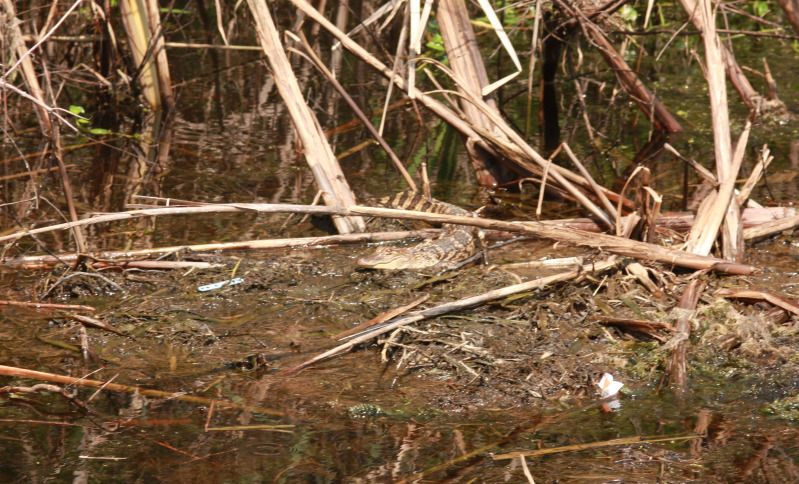 Broadband water snake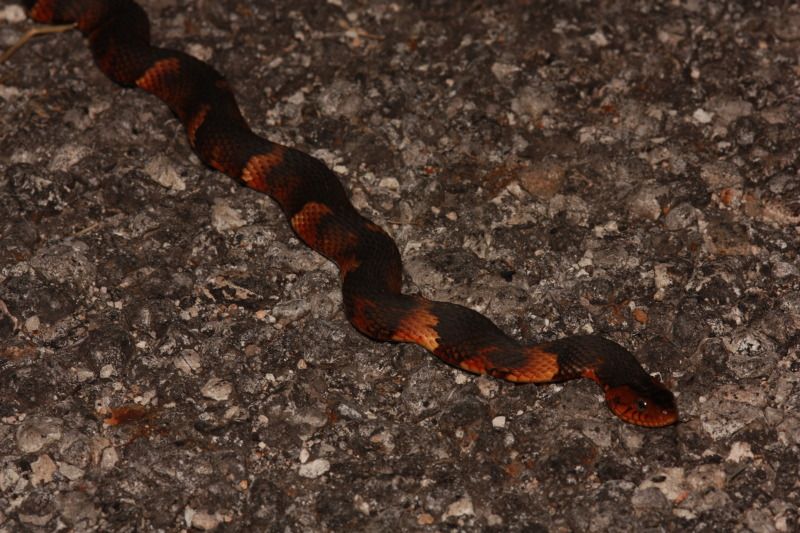 Texas Coral snake. These guys are hard to photograph by yourself at night.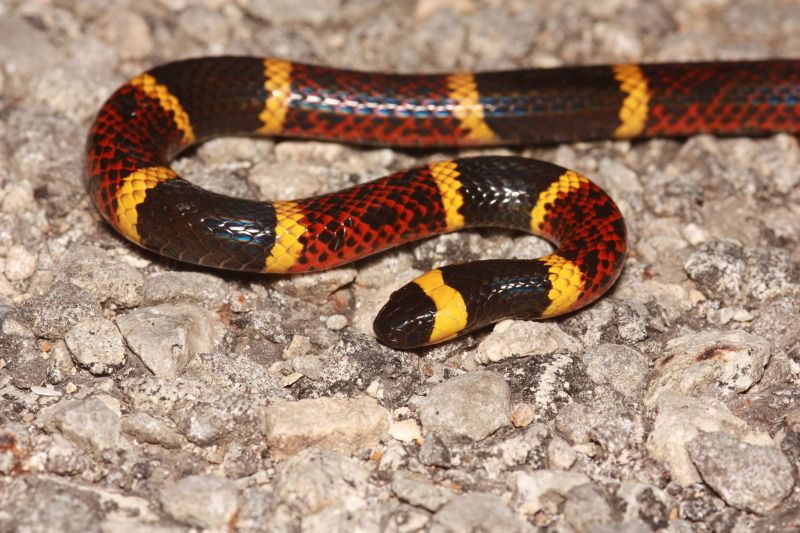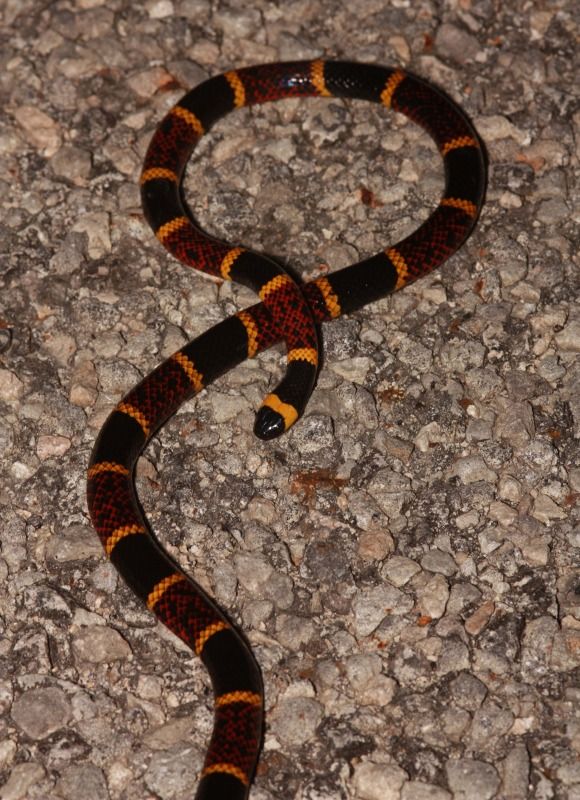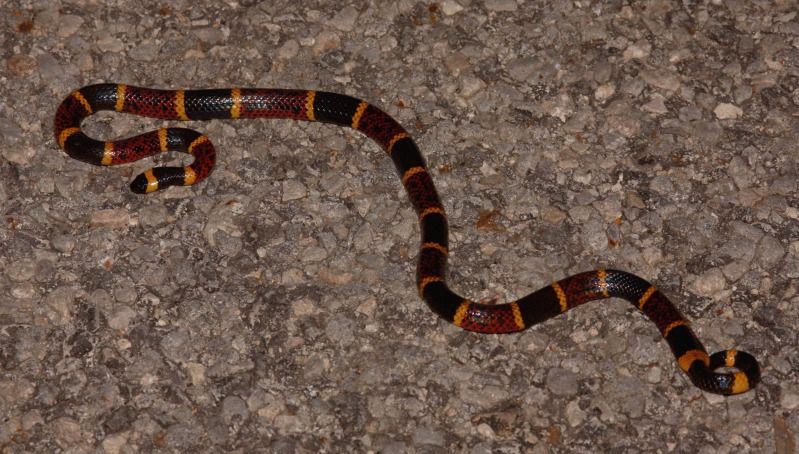 A nicely colored Texas Ratsnake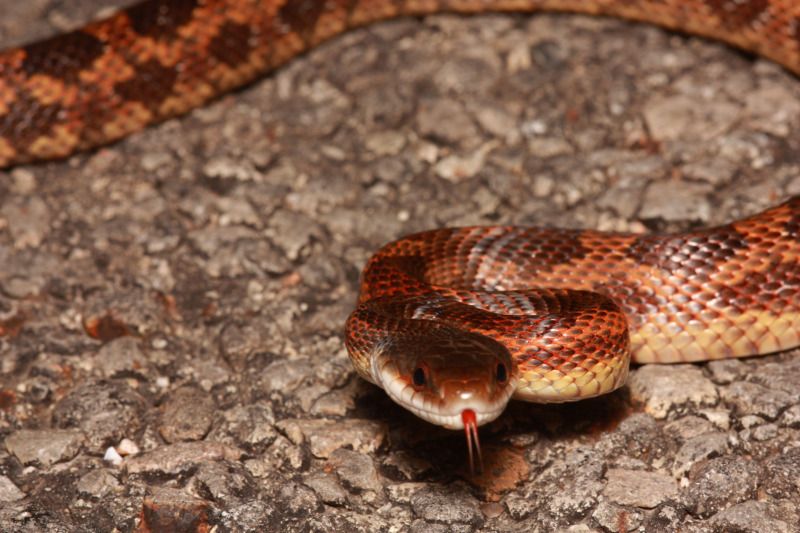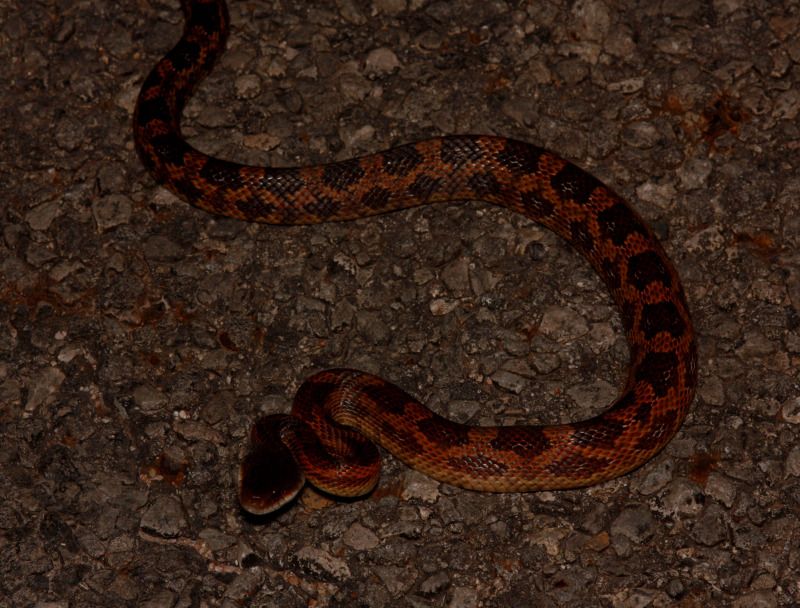 Southern Copperhead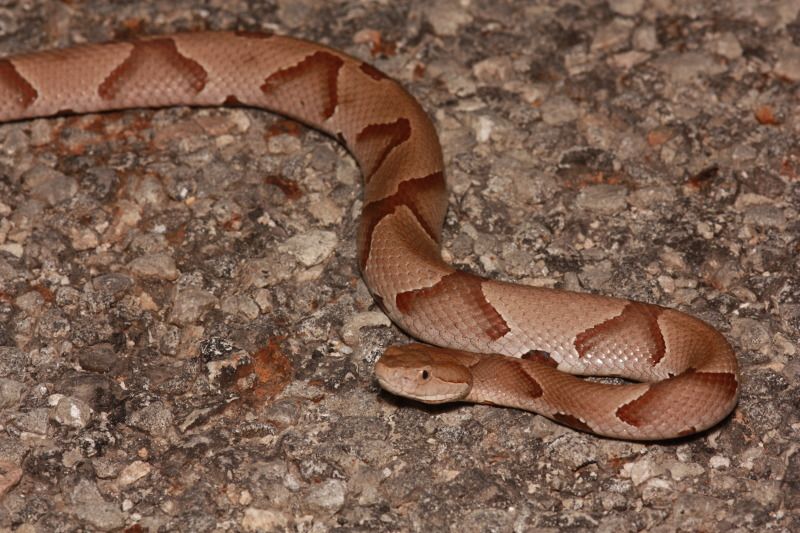 Western Cottonmouth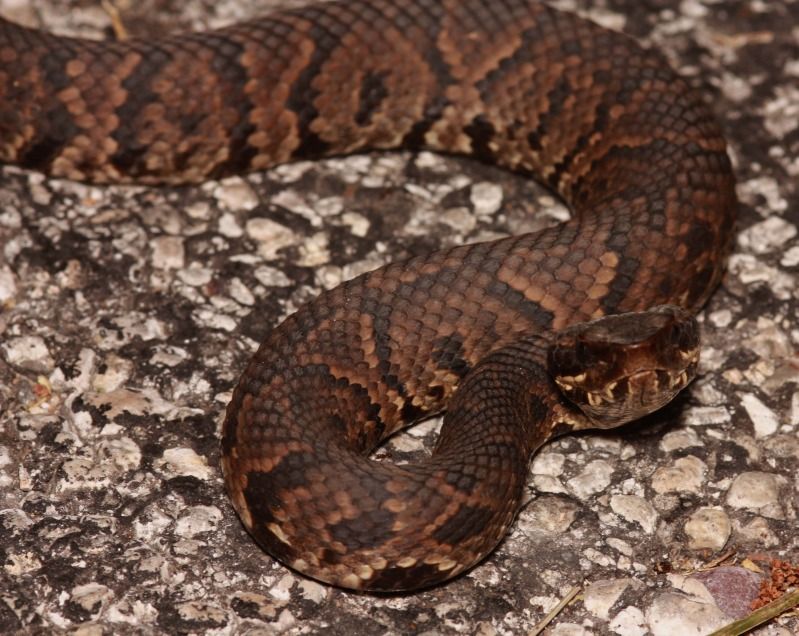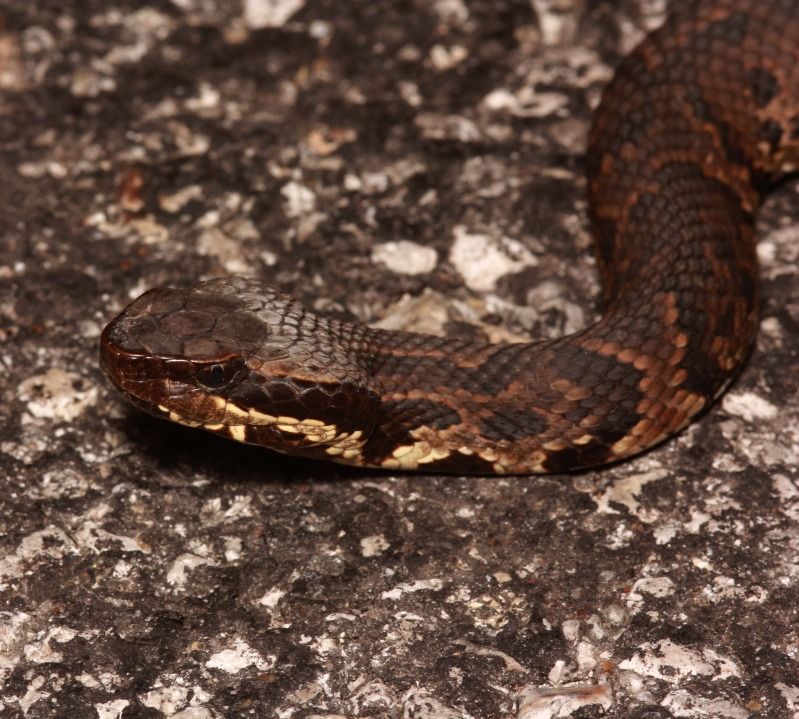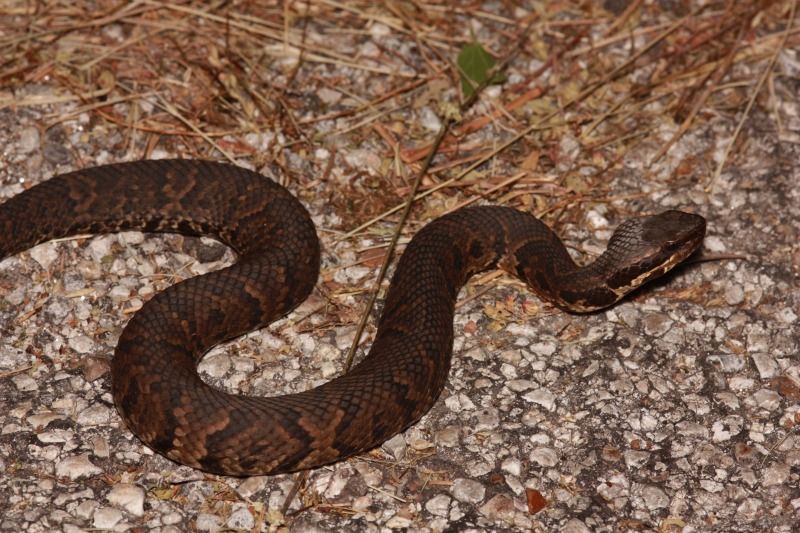 Crappy pic of a Blotched water snake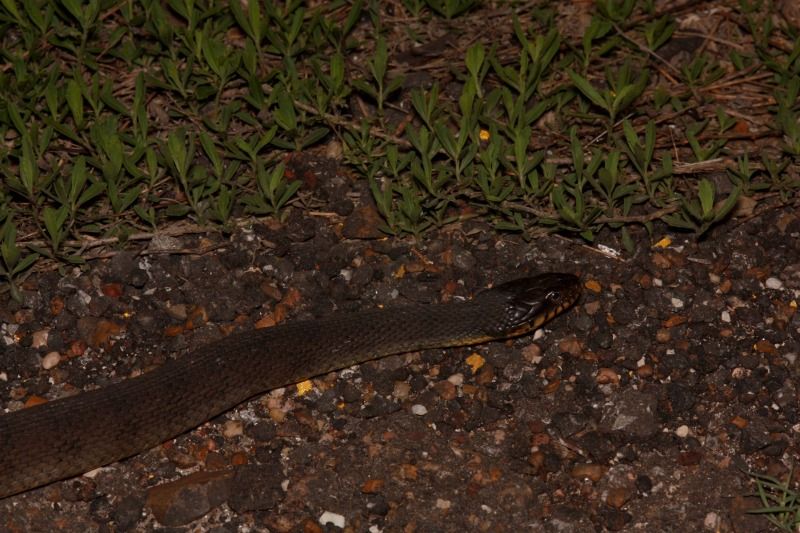 Common Snapper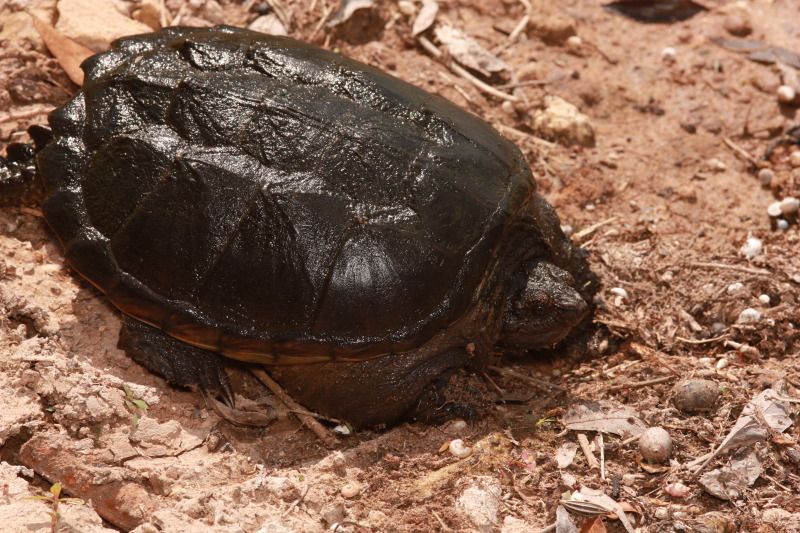 These are a few DOR's I've come across so far that were heartbreakers.
Canebrake Rattlesnake (would have been a lifer)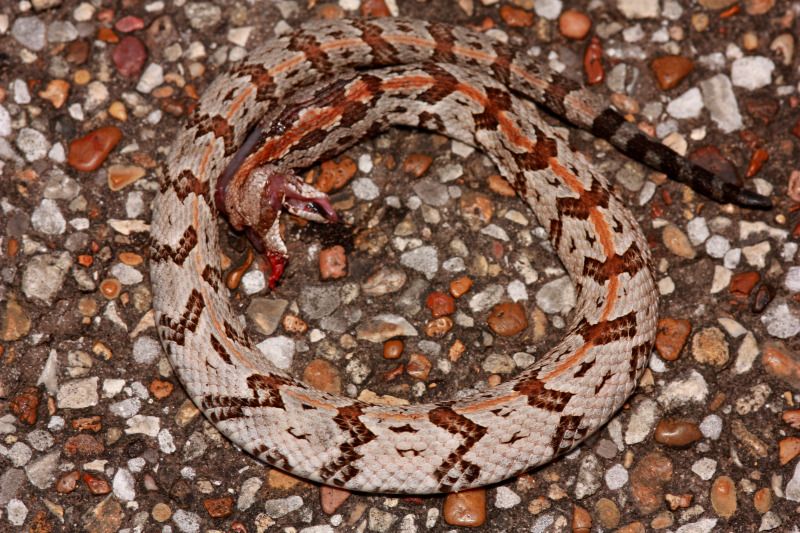 Mud snake still haven't found a live one
Grahams Crayfish snake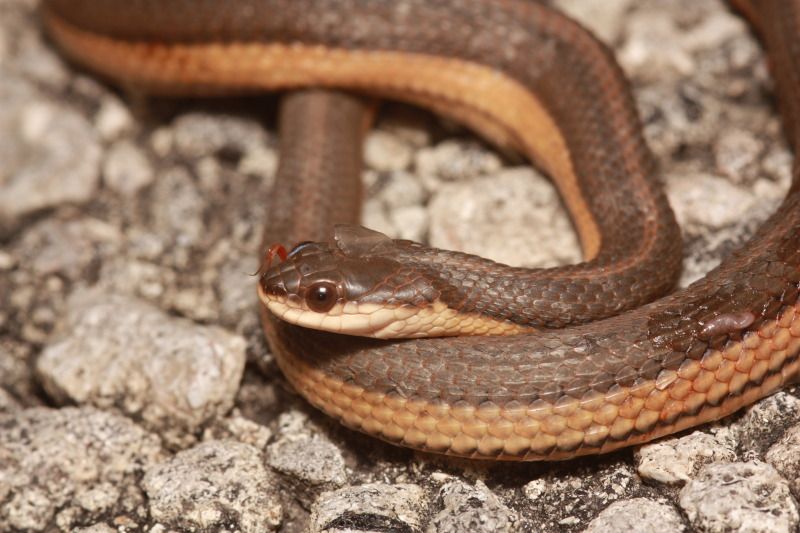 Red Striped Ribbon (also would have been a lifer)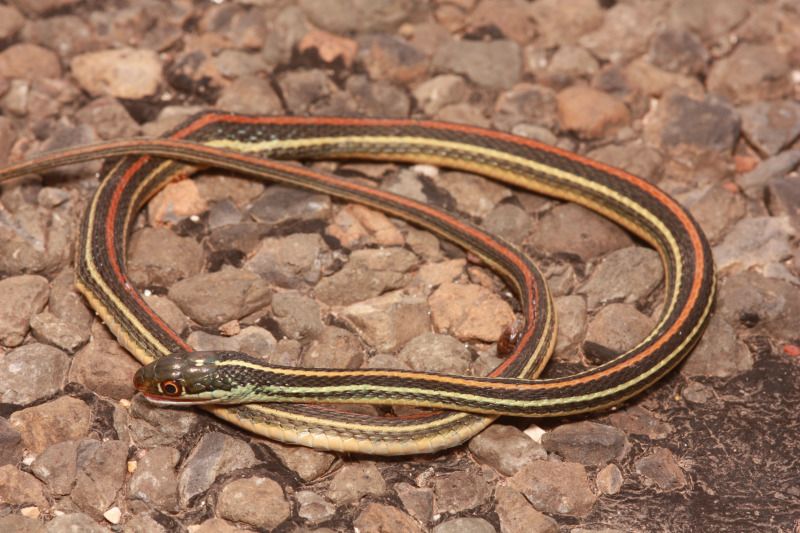 And this Texas rat was kind of strange. He was in the middle of the road biting himself. Not a mark on him. Went to move him and he was dead. lol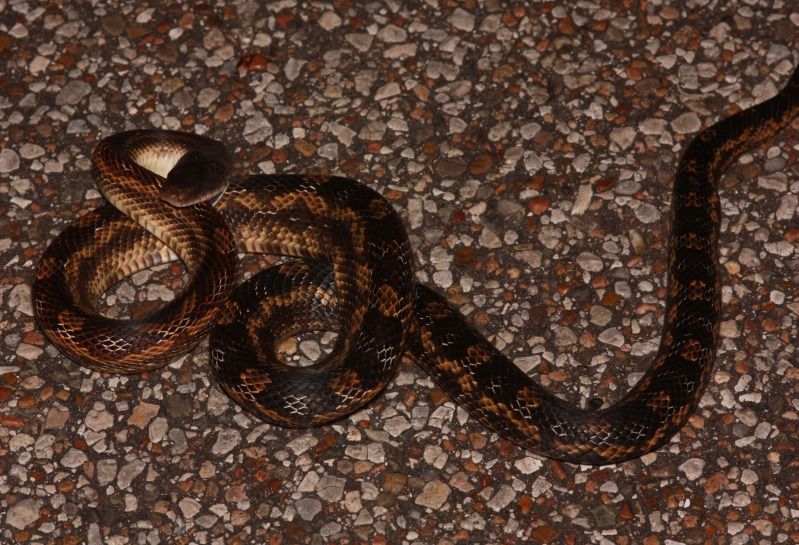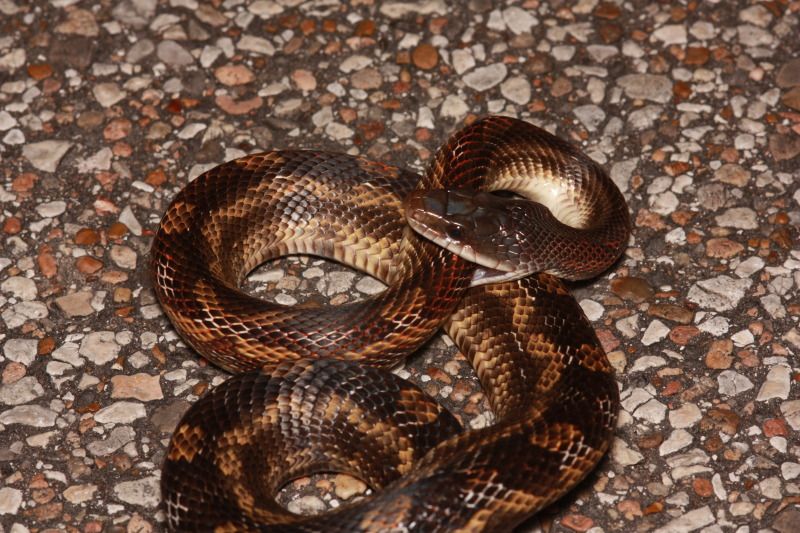 Thats all i have for now. Headed to West Texas in a few weeks and hope to have a great post when i get back. Hope everyone has a great year of herping.
Chris Drake