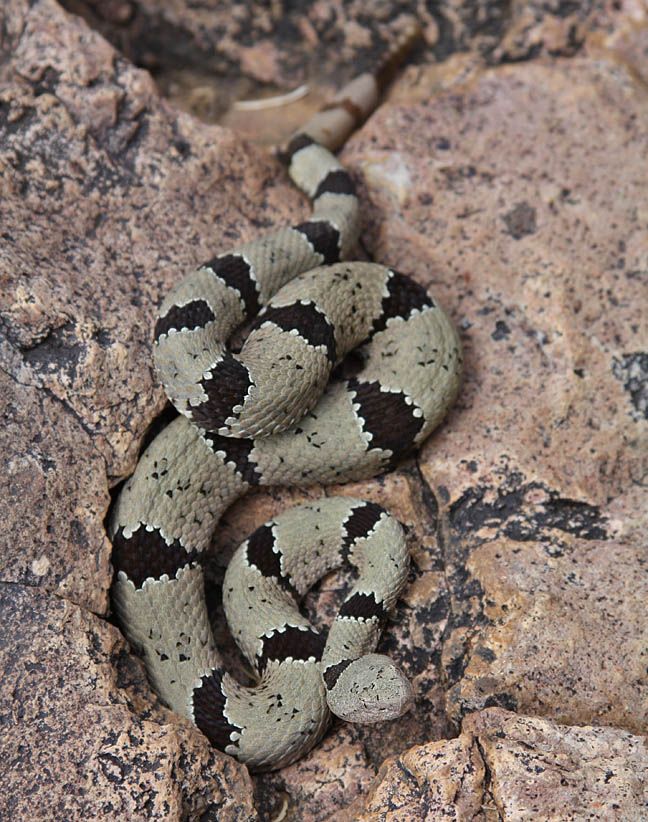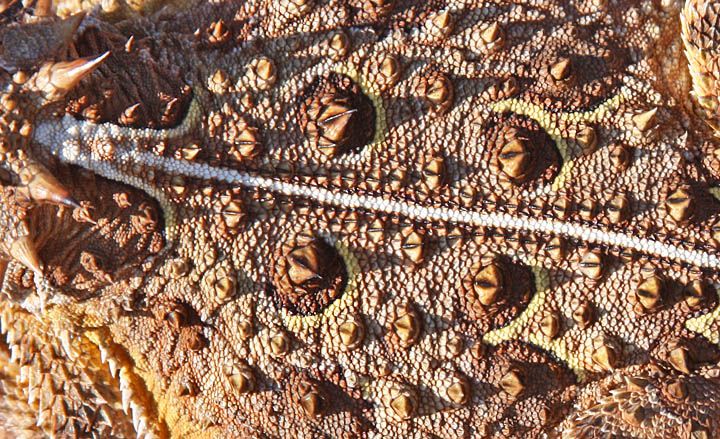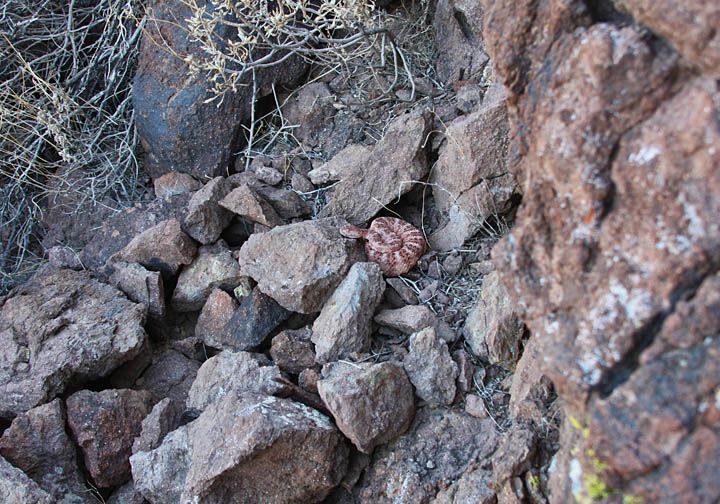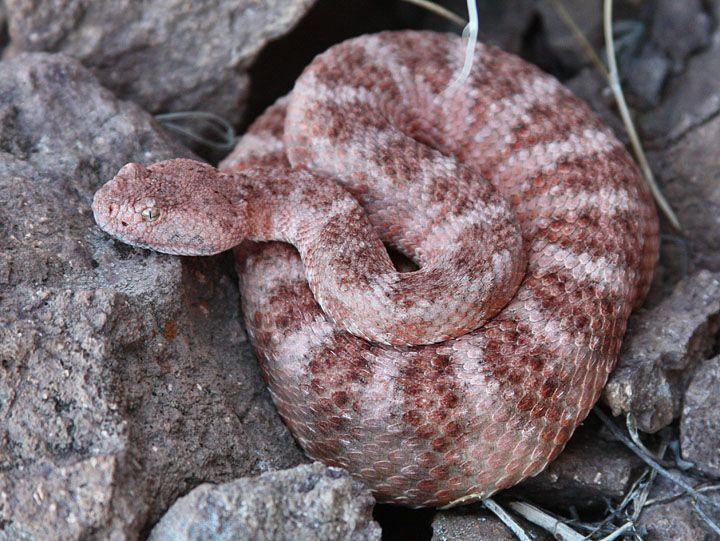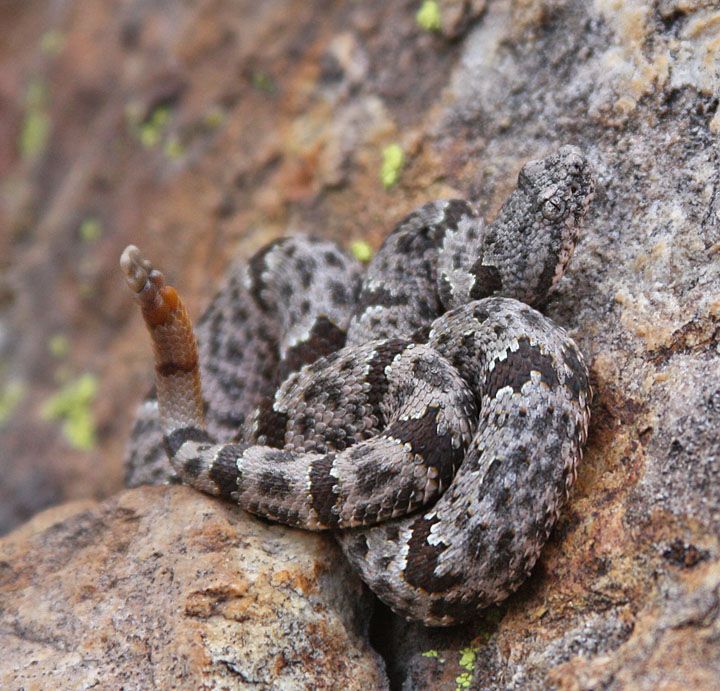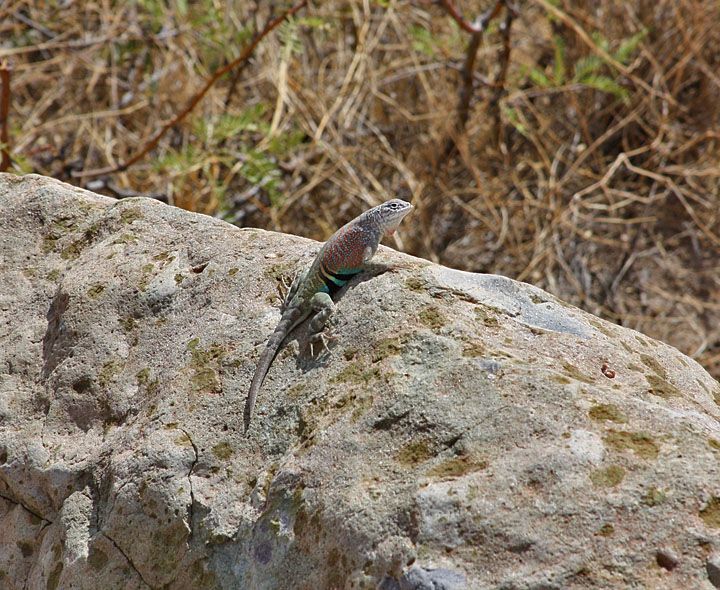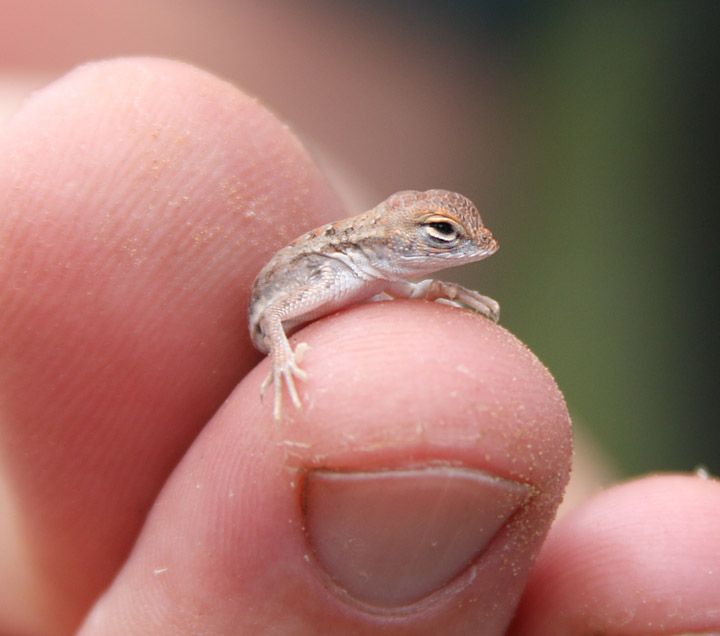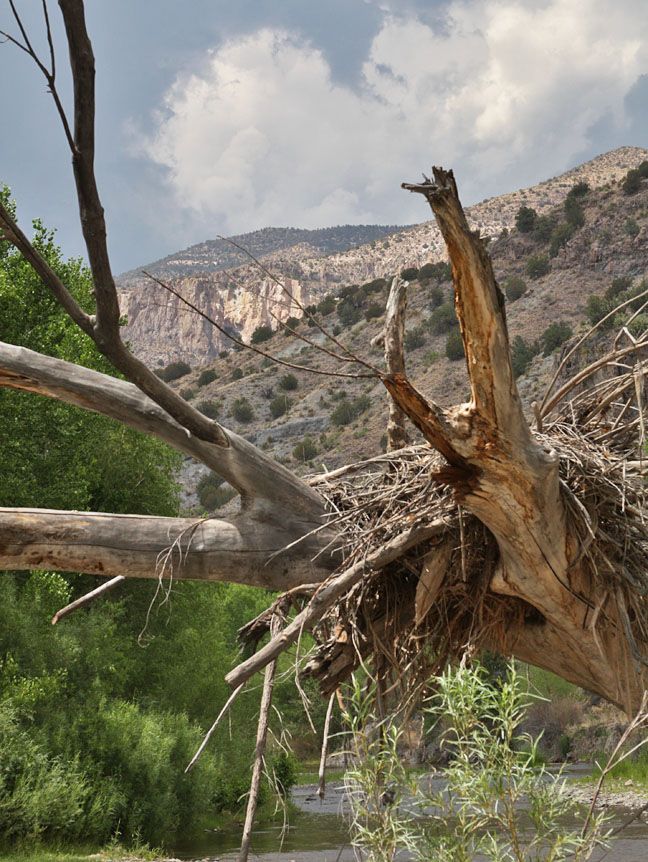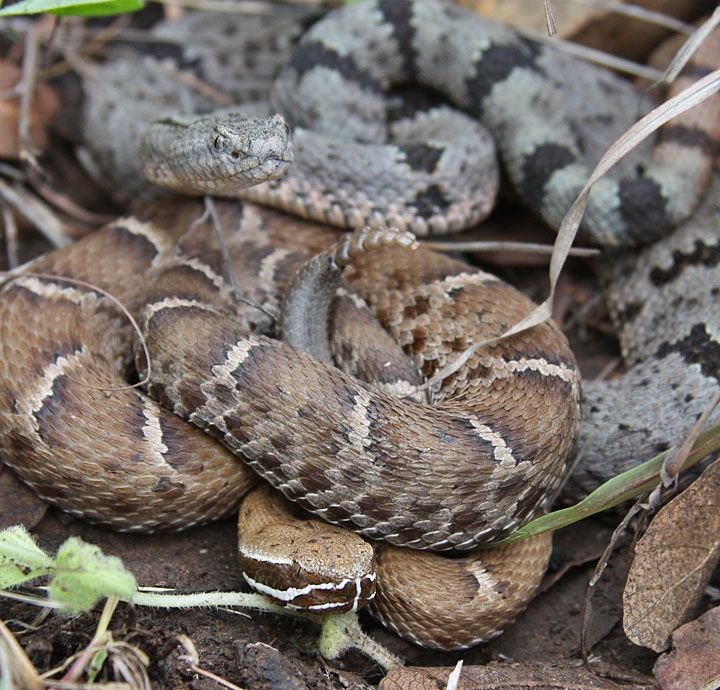 2011 had plenty of lemons.....extreme drought, massive forest fires, dust storms, and personal loss. It was not a stellar year for herp abundance, but it was still a great year. I rarely lost sight of my goal - simply enjoy life.
When the Chiricahuas look like this...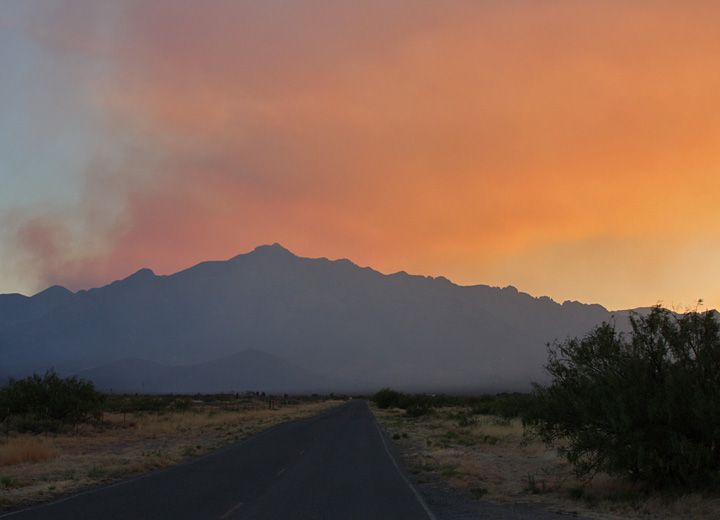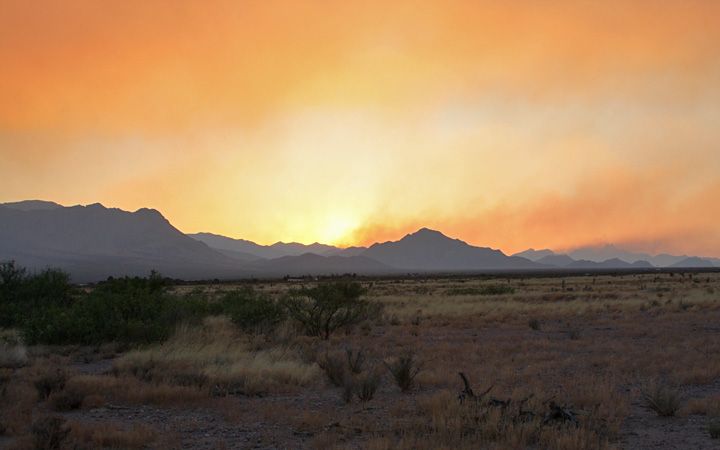 ….it's difficult to expect good herping. In fact, the Chiris were closed to the public most of the summer and the Southwest Research Station became the center of firefighting efforts:
Where fire was avoided, drought still ravaged even the most tolerant flora:
Fortunately, there are persistent critters in the Southwest: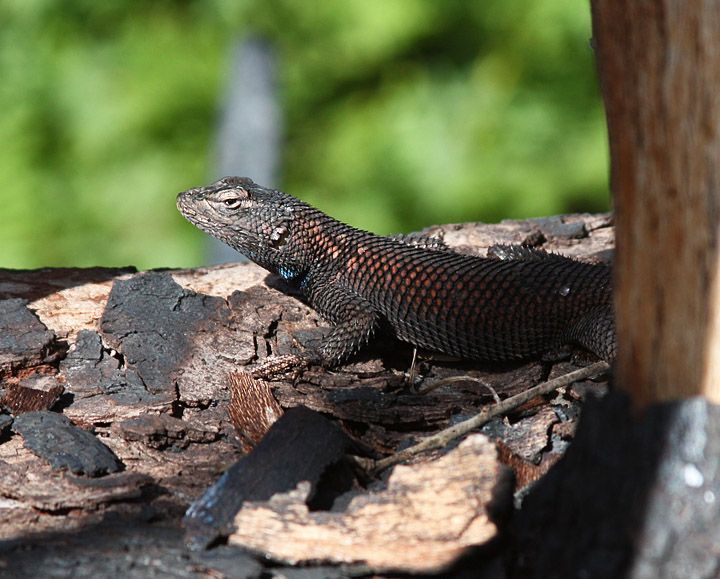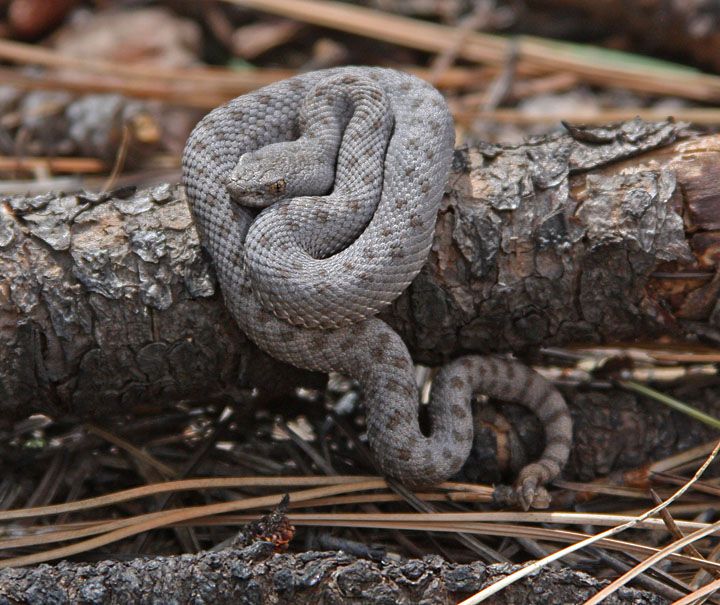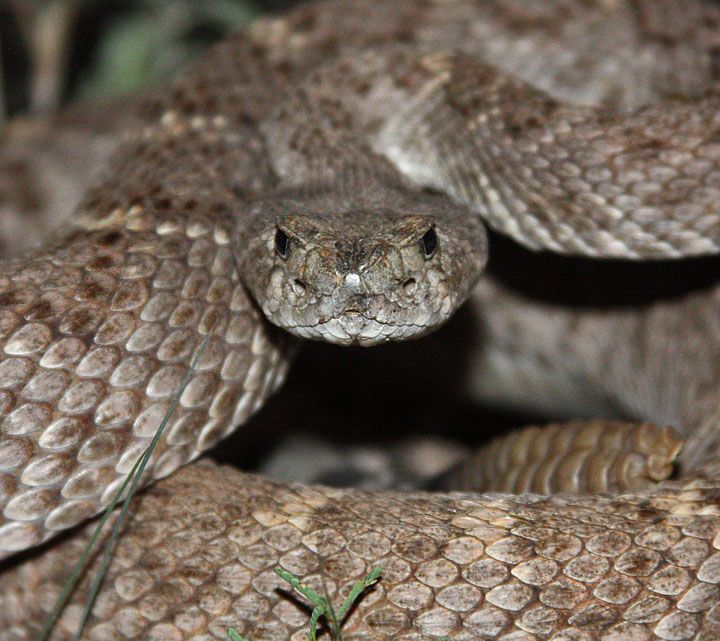 A massive Gila:
Young cerberus: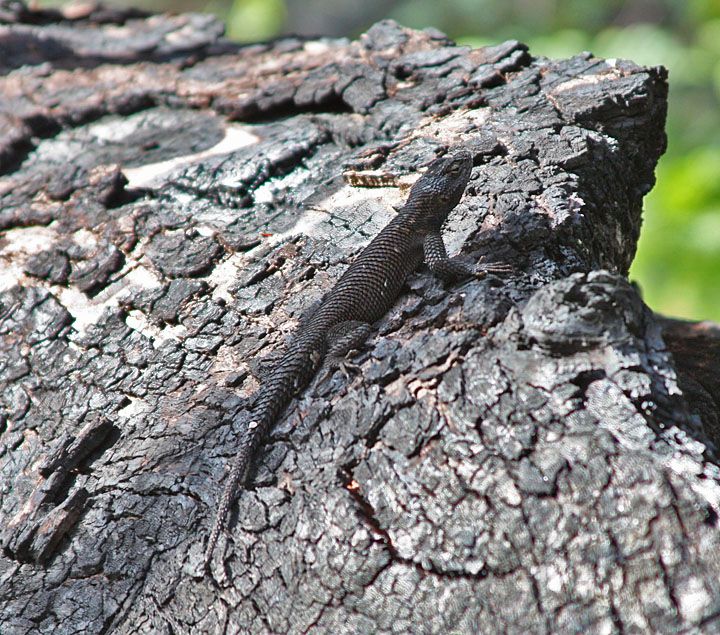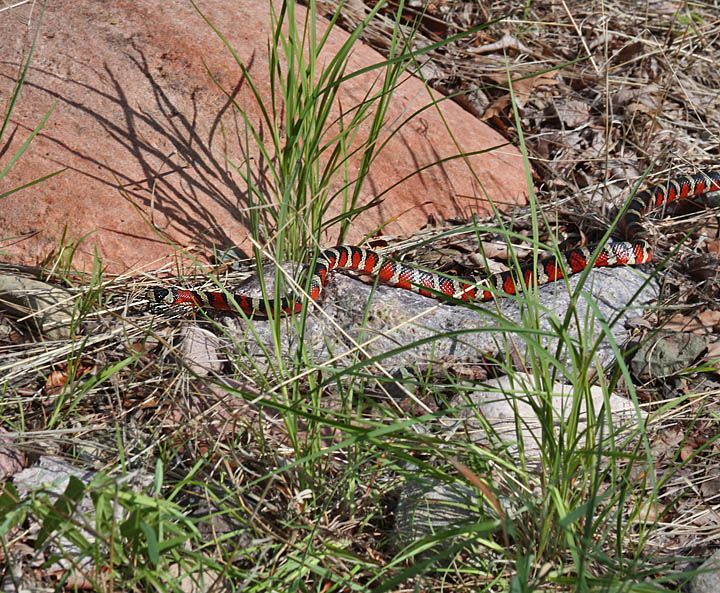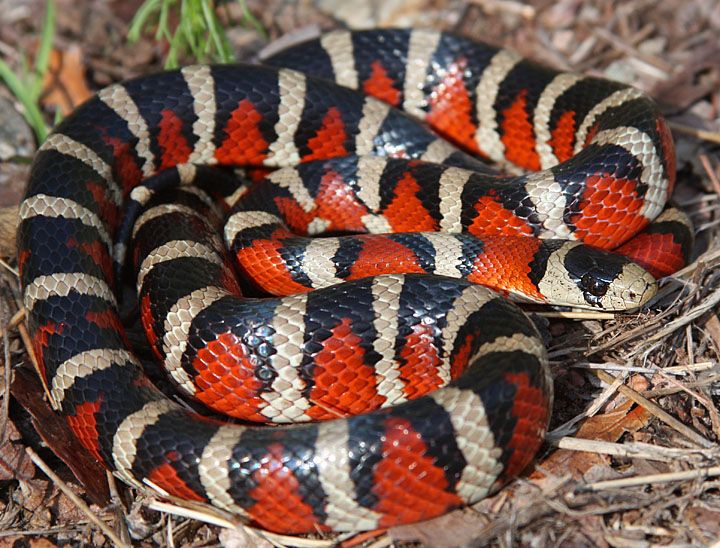 The reward for letting them go: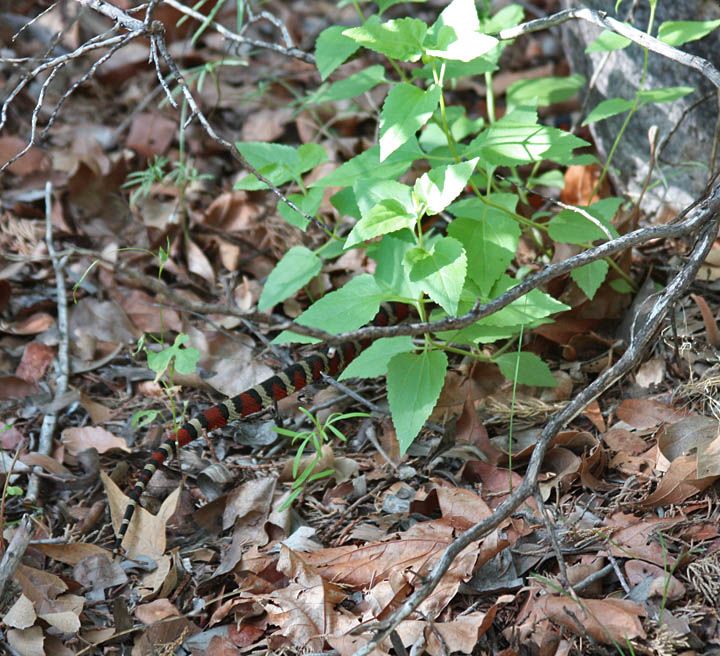 Plump, healthy, green globes.....wait a second, Dude....that's plural and the toad isn't even in focus: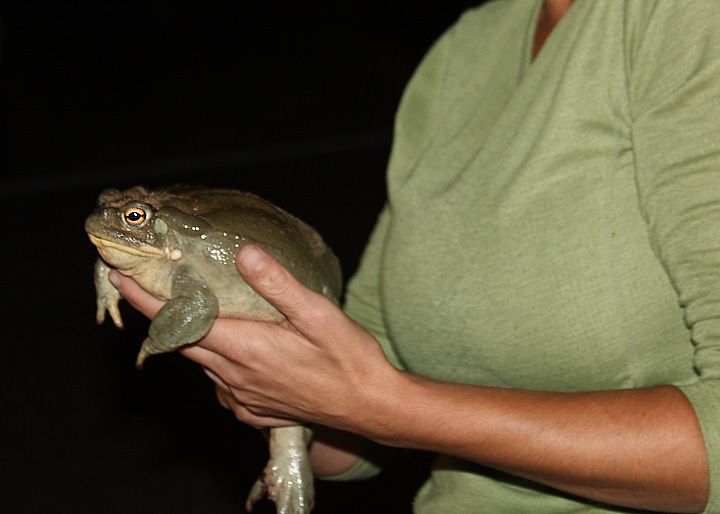 This view from my living room window enchanted and taunted me for 2 years:
The bittersweetness was due to the fact that despite strong efforts, I couldn't find a banded rock rattlesnake in that mountain to the right of my downspout:
It might not look like much, but I was immensely happy when I found this female klaub on the mountain shown above. There's not a single snake in the whole world I'd rather have found, and this was by far my find of the year: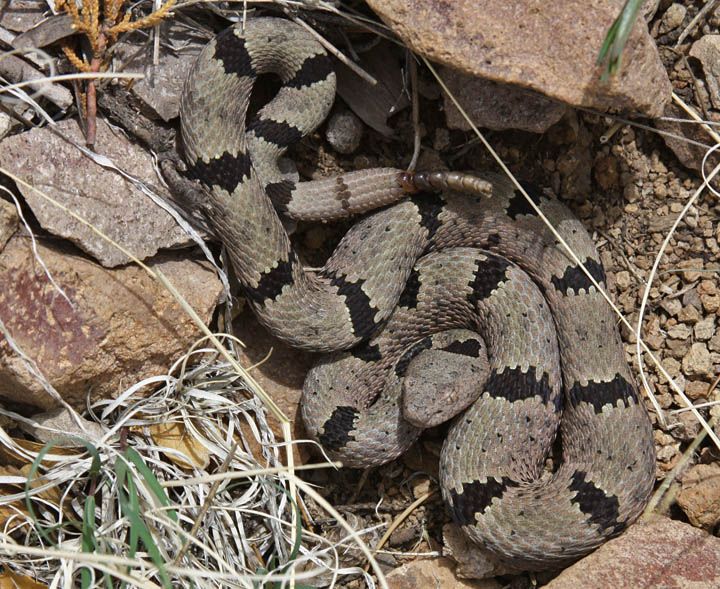 Shelf-mates, only at the Portal store: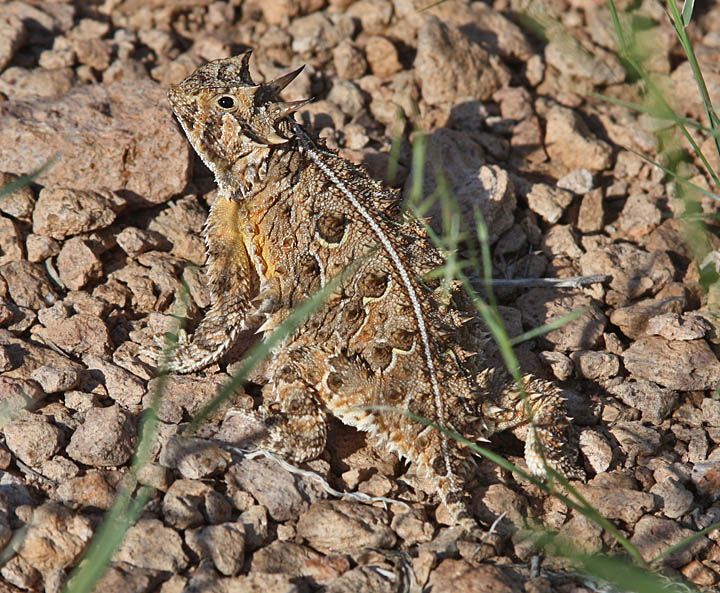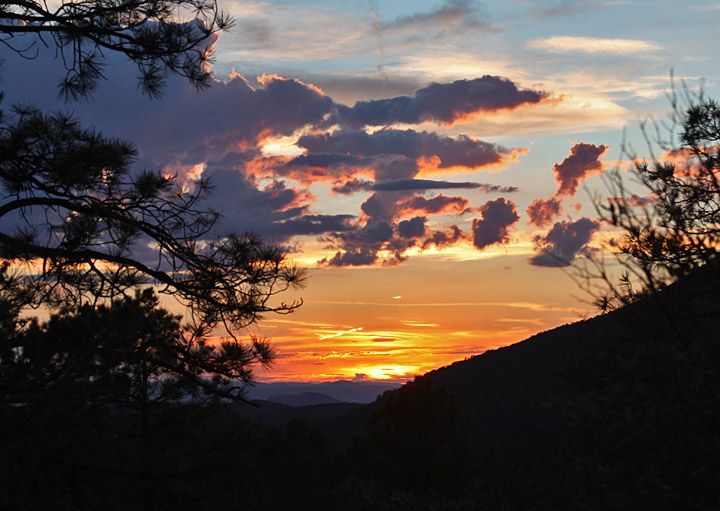 Learn from my mistake: Before crawling into a concrete vault to rescue trapped whiptails, spend 3 extra seconds to secure the big metal lid. Otherwise, the wind could blow it over causing a loud gong sound while pulverizing the sunglasses seated atop your head, embedding said glass in your scalp, and concussing your noggin. Not sure what caused this little cut, but the blood was pretty, as I enjoyed several hours of concussion-induced euphoria: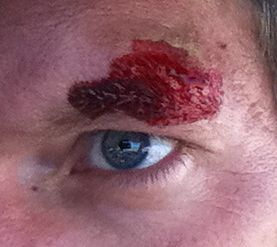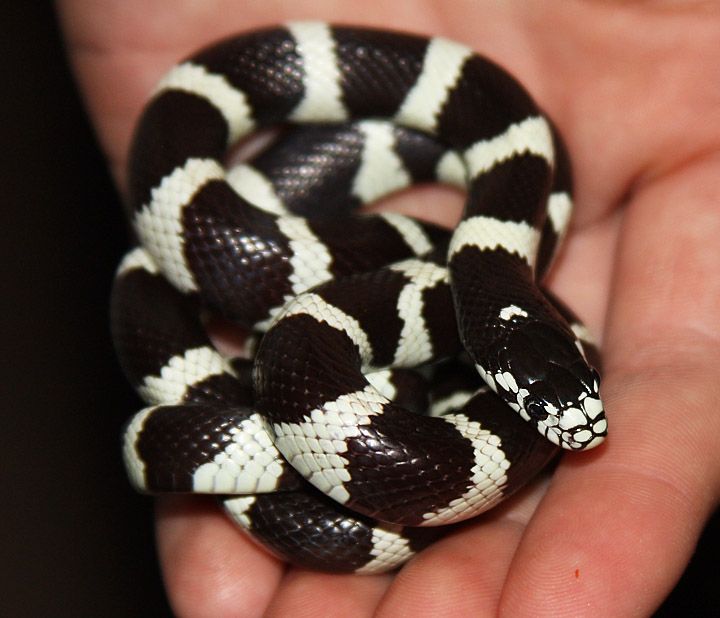 Is there a more crepuscular snake species?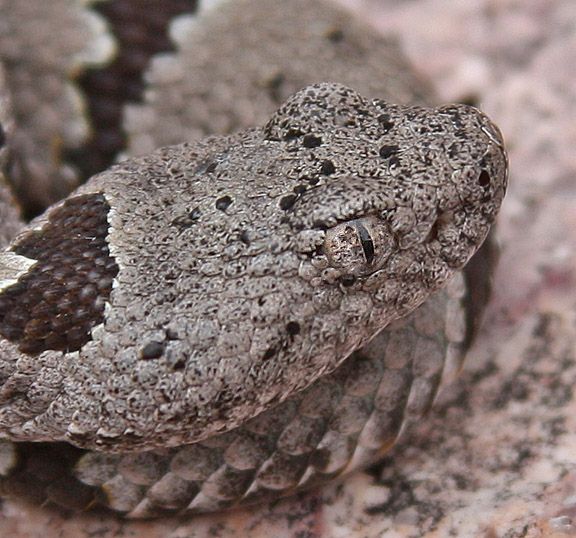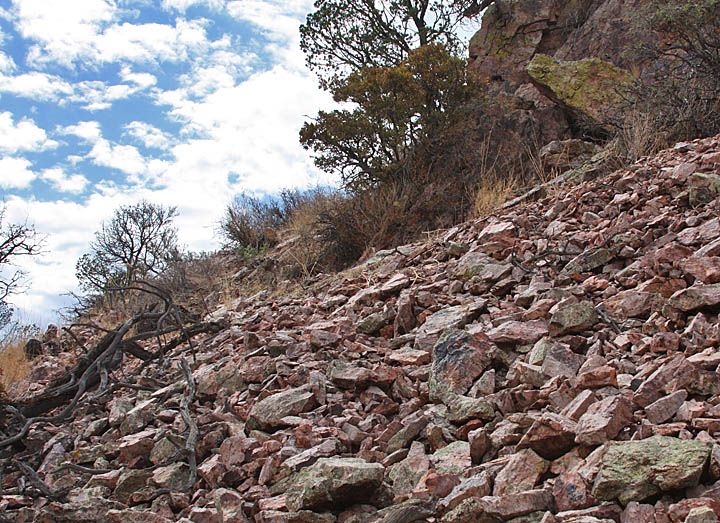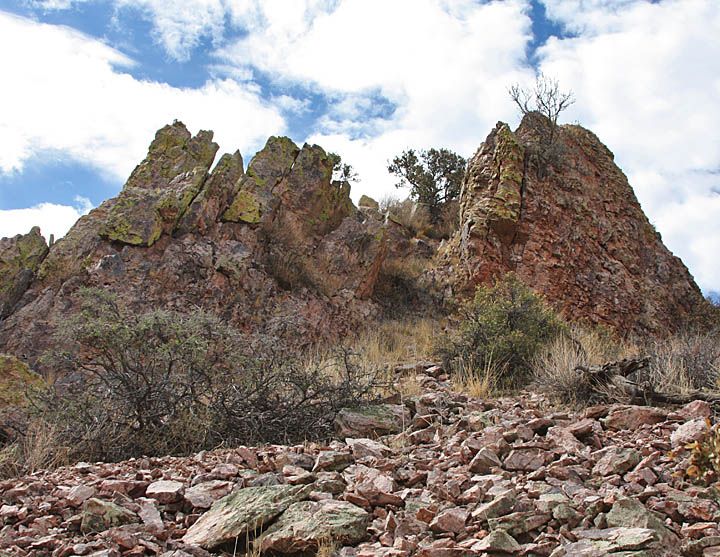 Very gravid: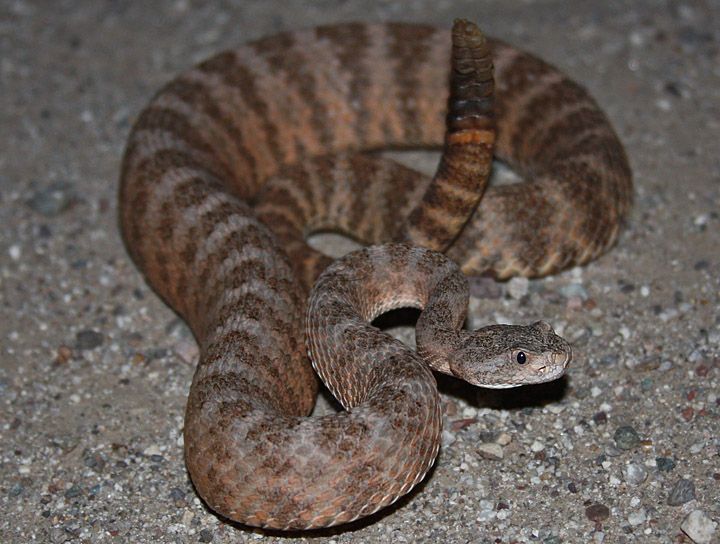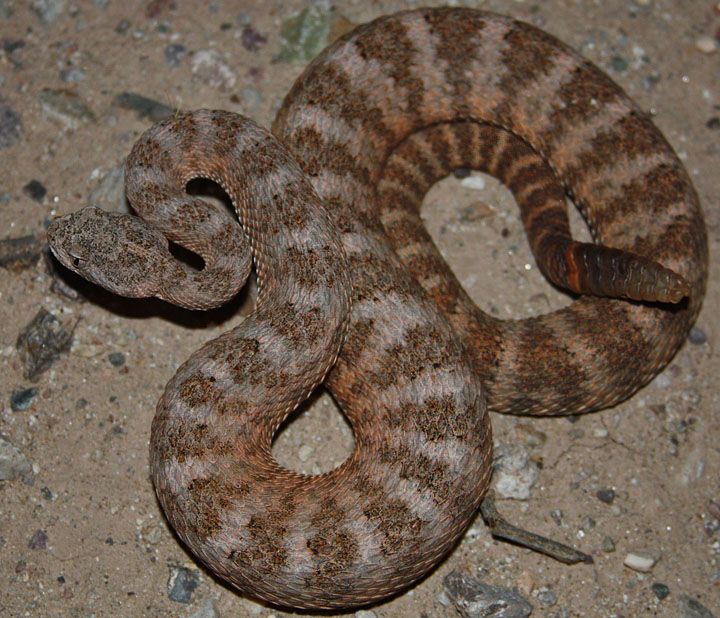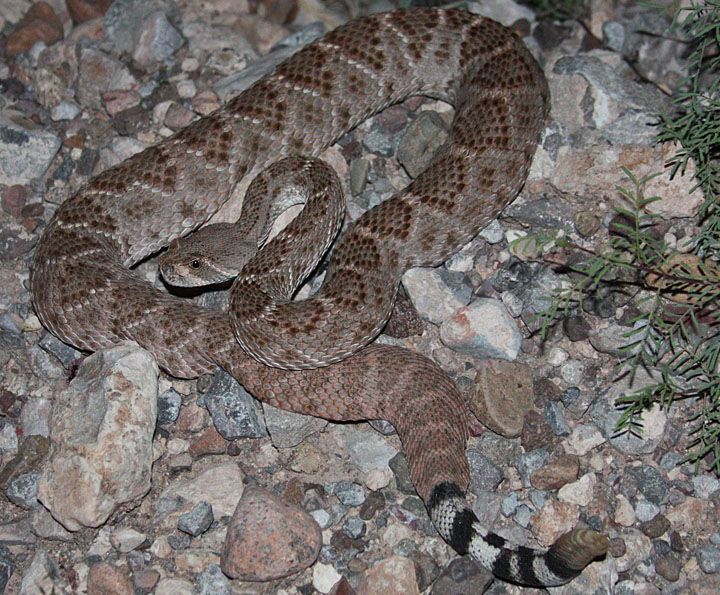 5' fresh DOR atrox: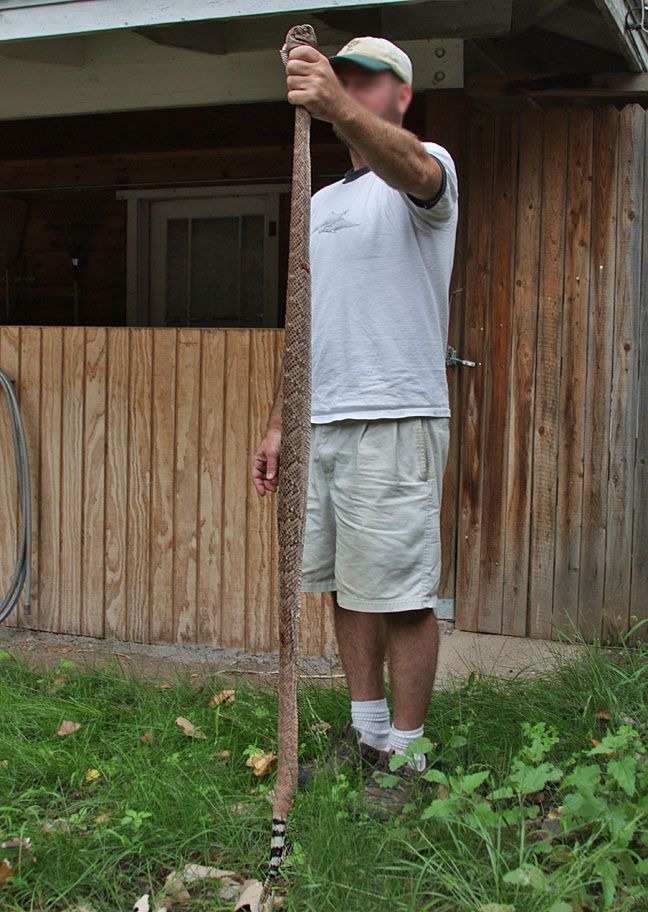 DOR storage:
Okay, kids - who wants a popsicle?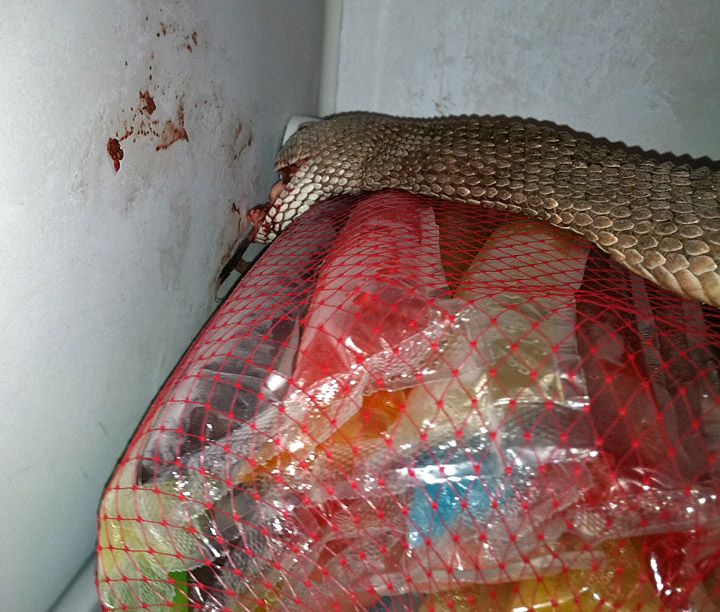 DORs don't have to be heart-wrenching sights. Atrox lemonade: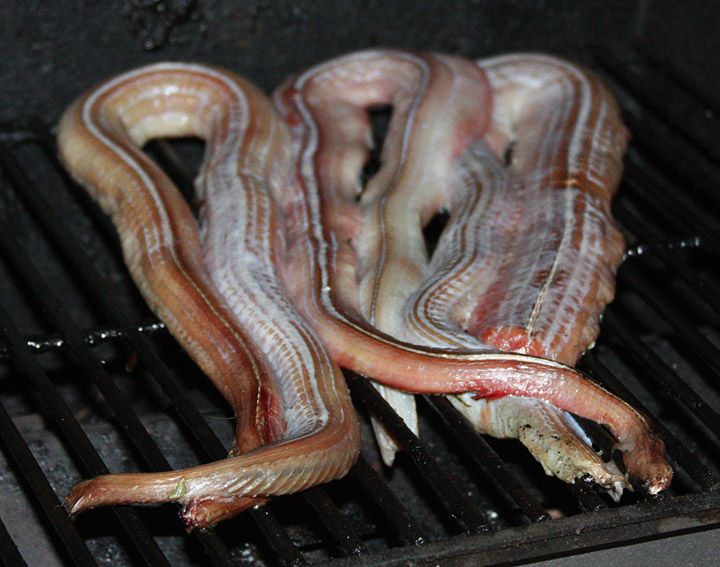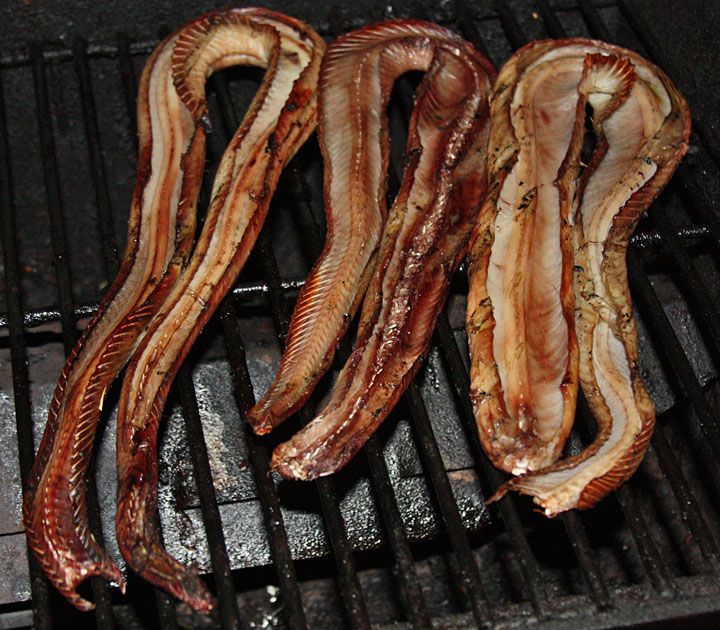 The meat is quite tasty, but there's not much of it. Definitely better to grill larger snakes and supplement with meat from other critters: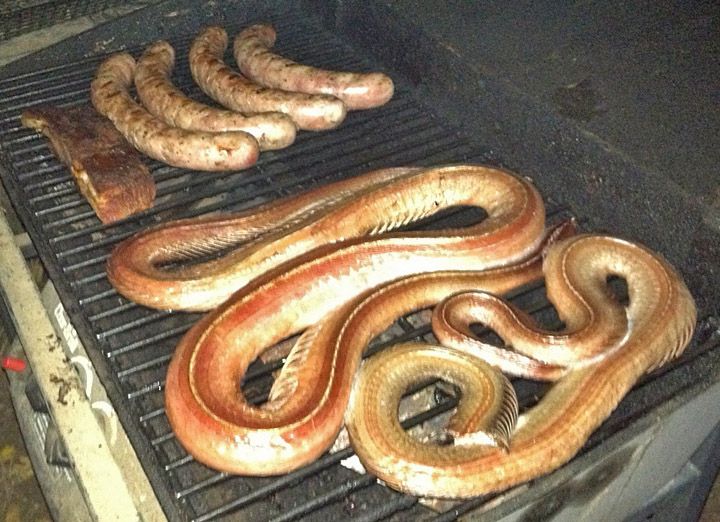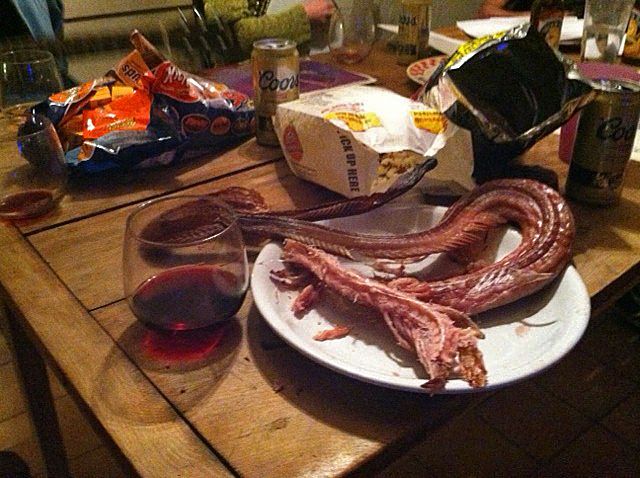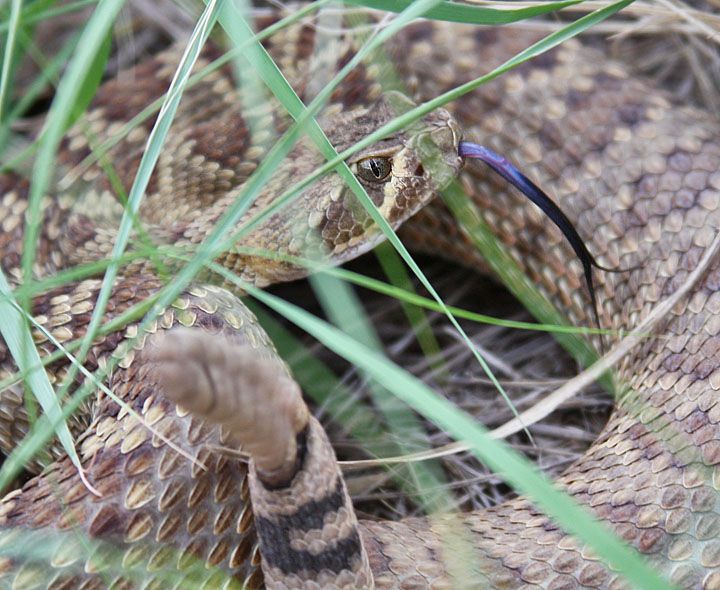 As best we can tell, the main factor that determines green-ness of male NM klaubs is age. The older they are, the greener. So, this old skinny male (probably in his last year) was greener than his younger, larger, healthier counterparts from the same range. We see this effect often. Young stud males are rarely super green.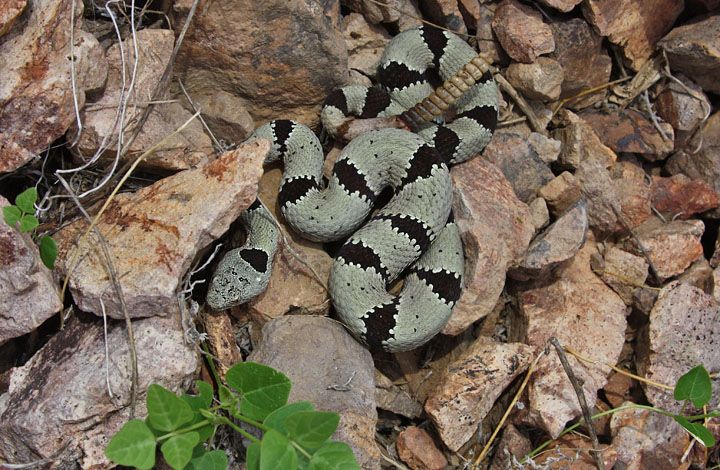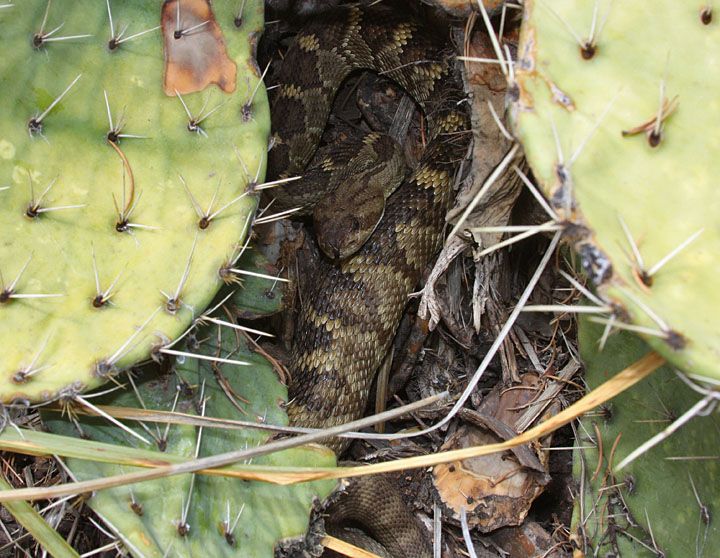 Bootheel atrox can be ridiculously pink, but so can the viridis: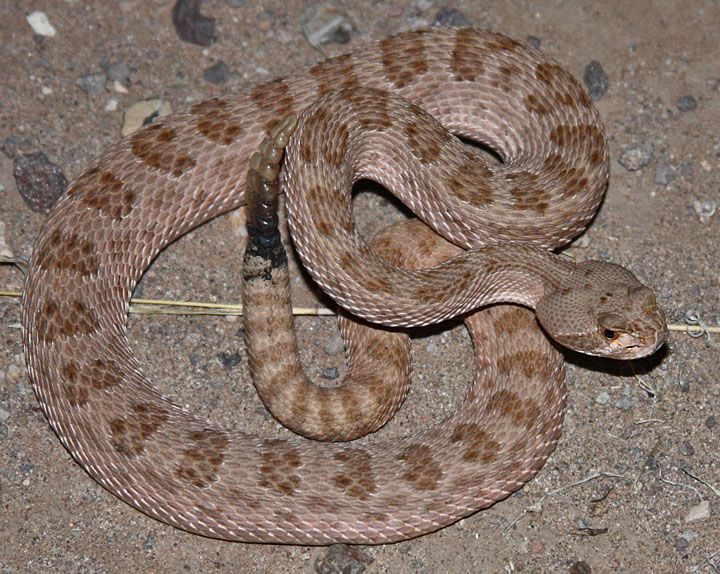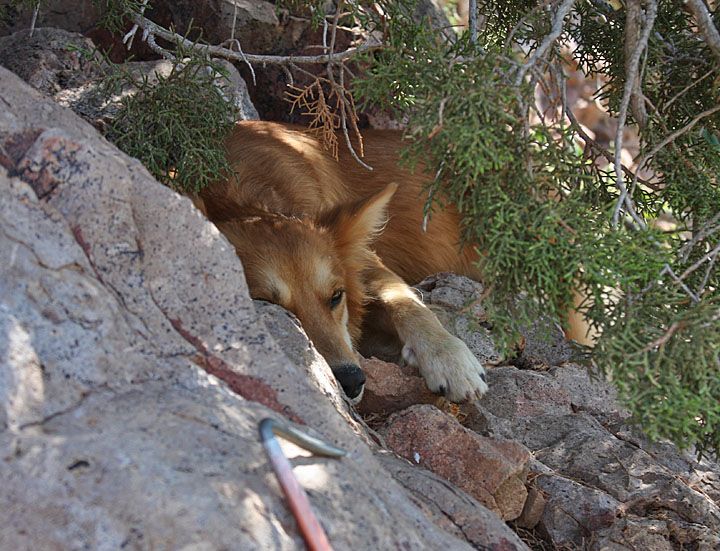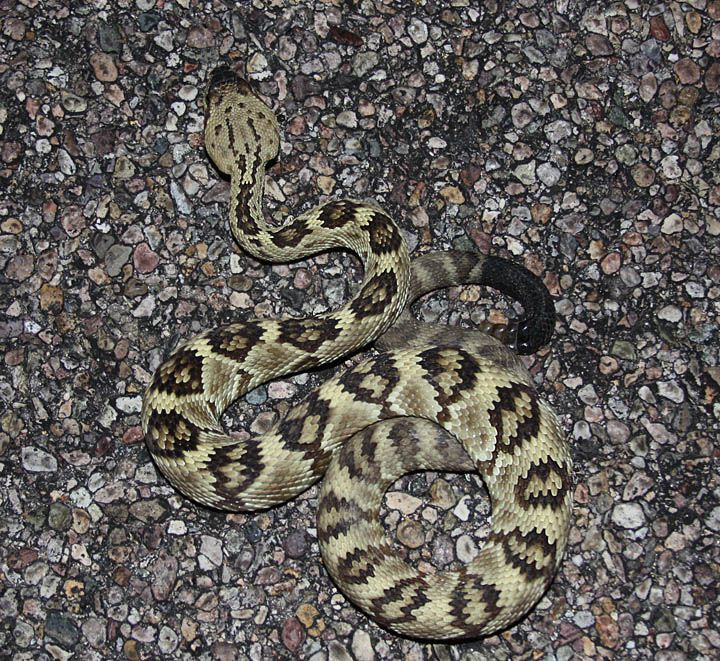 In 2011, I tried to take what the circumstances gave me. What better way to escape the wind and dust in spring than a trip to Mardi Gras in New Orleans?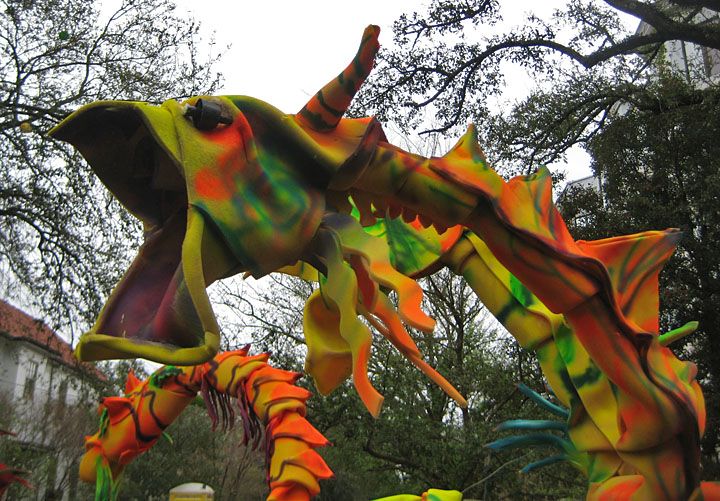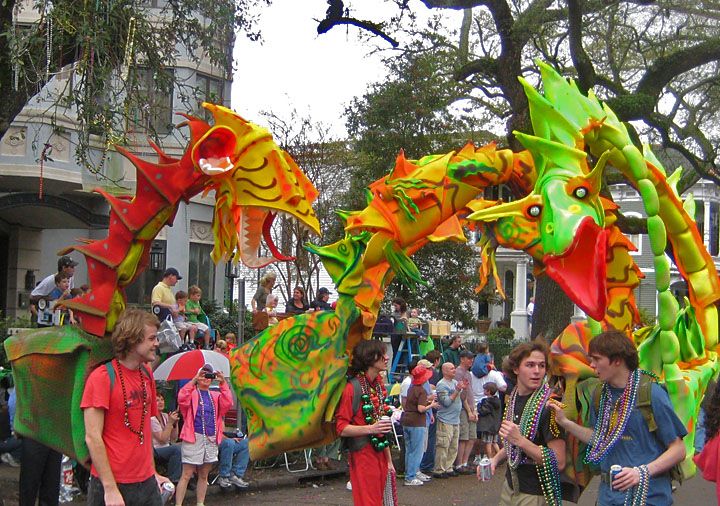 Of course, I spent August in NM: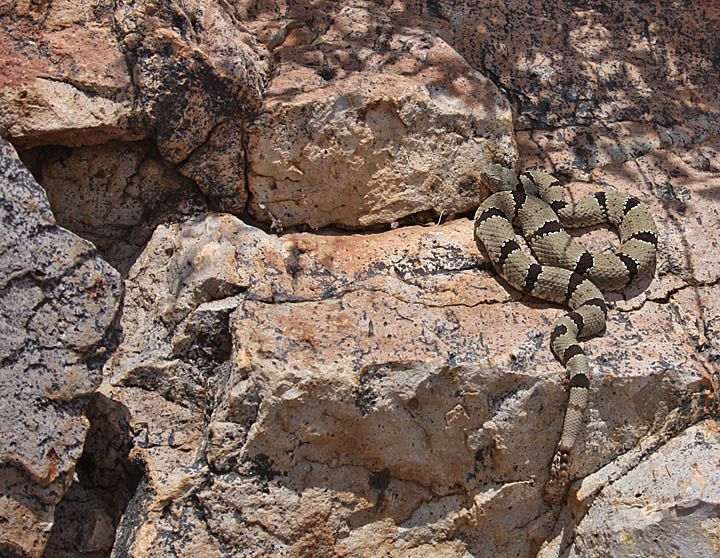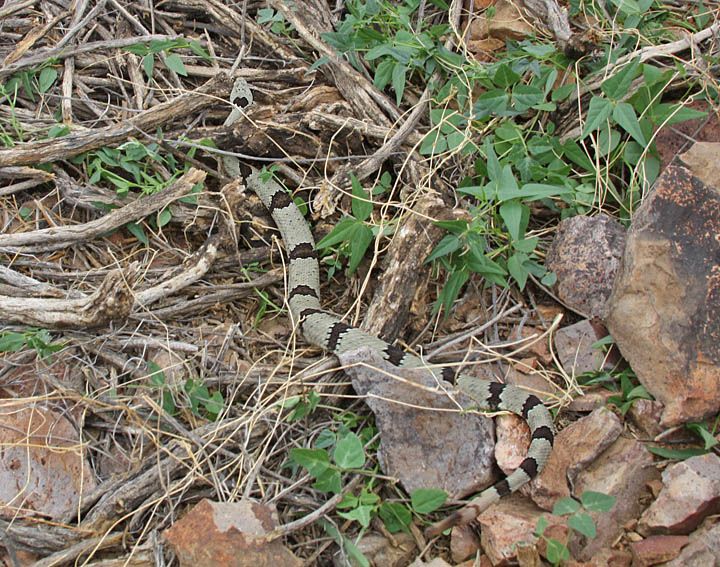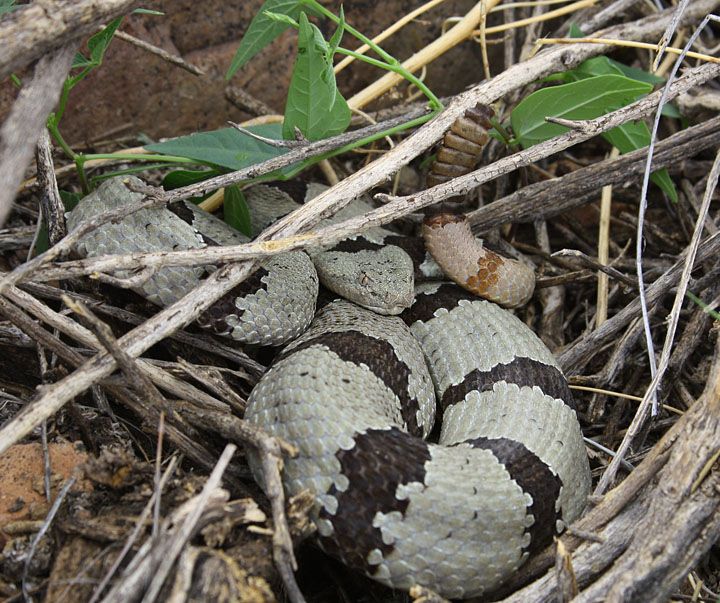 Herping with a tenacious 13 year-old means finding snakes in places you might have never thought to look: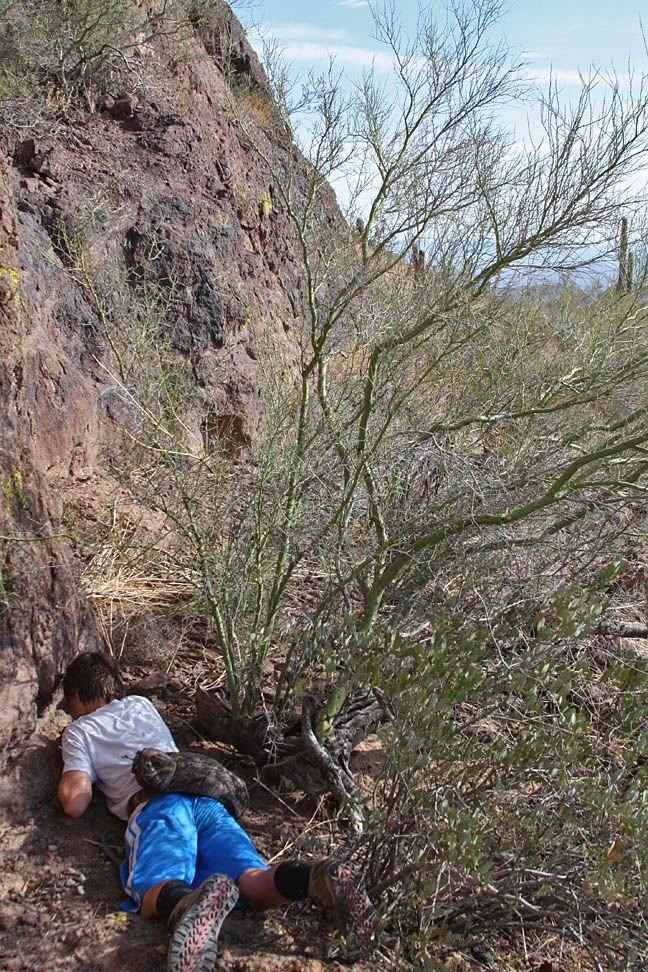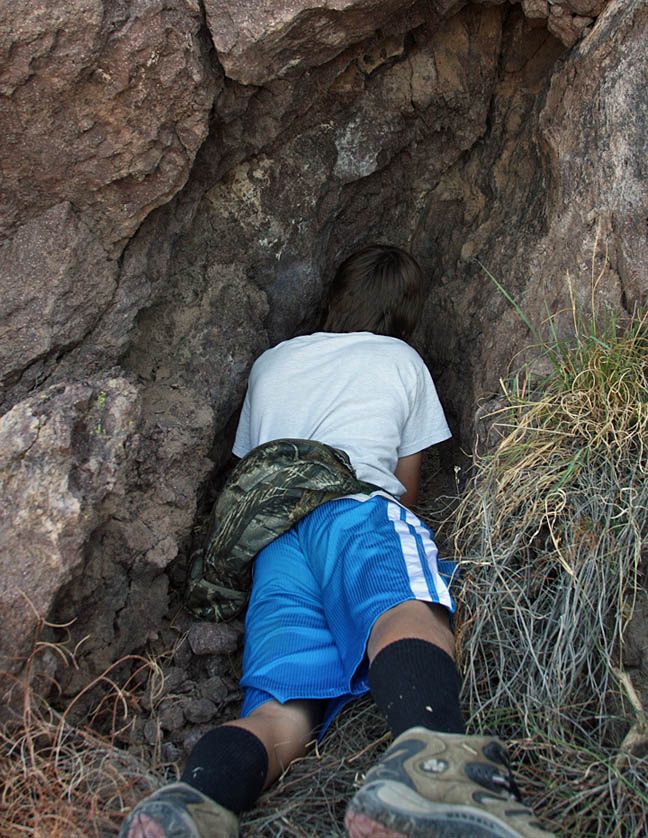 Obscurus in NM: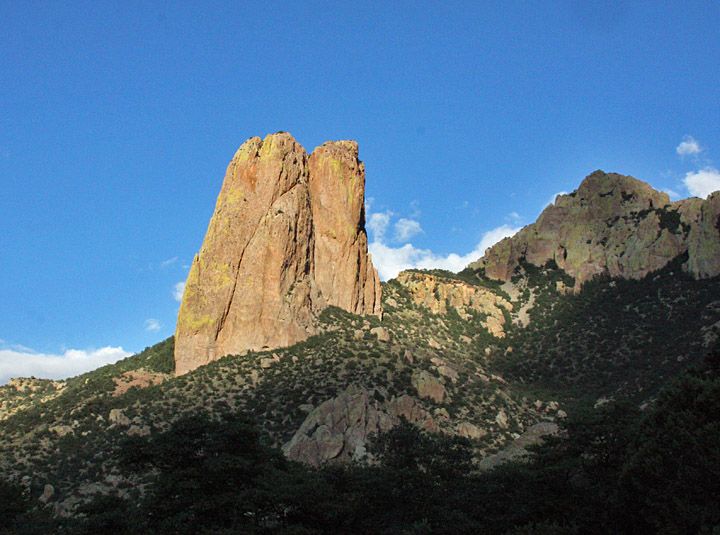 Oh, c'mon...not Smokey!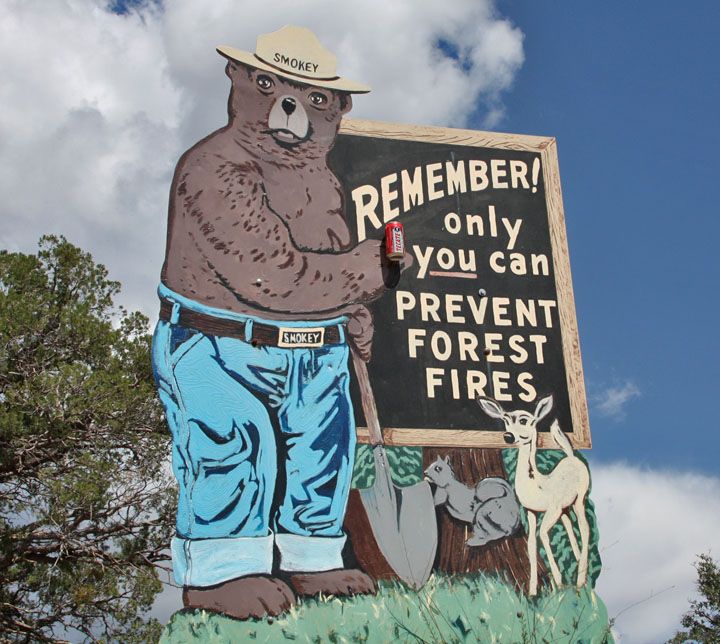 What kind of sicko would defile a national icon....with a Mexican beer even? Ahem.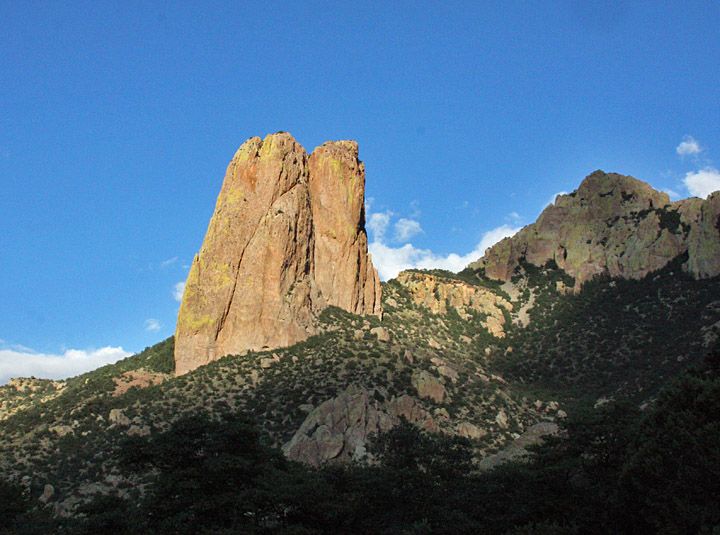 My mother - Judy Oates Morgan - died unexpectedly in July, 2011. She was my mentor in lots of ways. She sacrificed so much for me to become the man and herper I am. Not to hijack this post, but failure to acknowledge Mom's passing and pay her tribute wouldn't be right.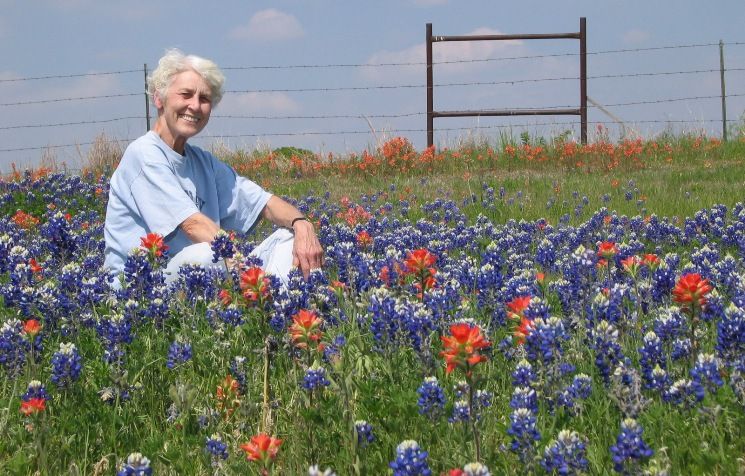 My brothers and I never knew fear of snakes...it simply wasn't taught in our house. A single mother of 3 animal-crazed boys, it was Mom who discovered the loophole in our apartment's lease. No, we couldn't have dogs or cats; but there was no mention of snakes. We three pooled our allowance and came home giddy from the pet store one day with a $2.99 ribbon snake. I'm still that kid. How did she know?
Mom had her own style - she sported an "Afro-a" decades before boas were in and years after Afros were.
Her real passion was wildflowers; her field guides were more dogeared than any of my herp books.
But she was an enthusiastic herper too:
Most sons would've rushed to their mother's aid if she were being chewed on by a TX rat snake. But Mom's son stifled his guffawing long enough to capture this image (below), knowing damn well she was tough enough to take it:
If I have an ounce of creativity, it's thanks to Mom. By any standard, she was unique. As an art teacher for 20+ years, she influenced thousands of kids. She was also a professional artist. She nurtured my passions with this high school graduation present - a colored pencil piece that I've appreciated way more over the years than any gift she could have bought:
My most prized possession by far is Mom's masterpiece - a huge oil painting filled with images from my formative years. The photo does it no justice. Look at it for days and you will never see everything: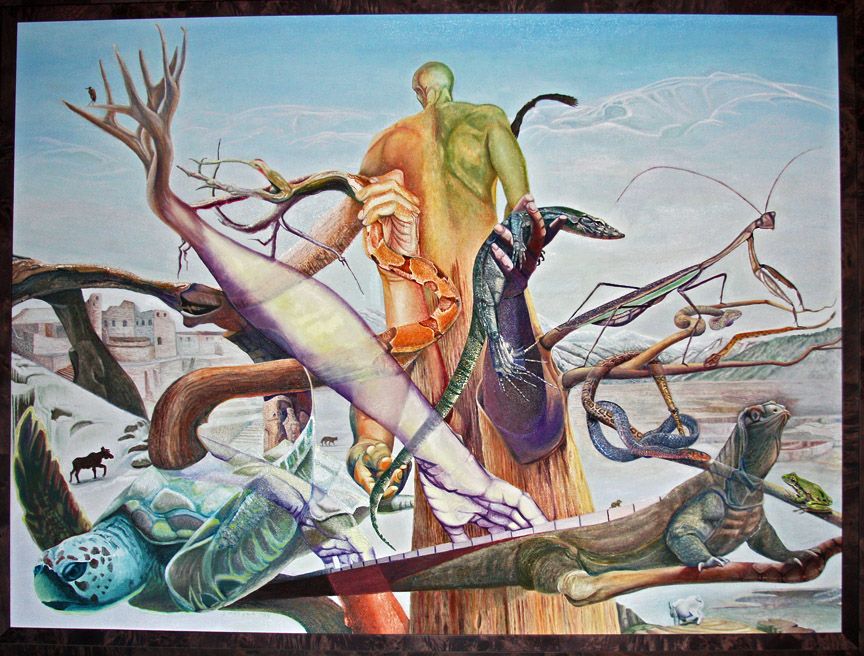 Upon returning to New Mexico from Mom's memorial service, the monsoon was underway. I did what she taught me to do: I made as much lemonade as possible in the outdoors - always with her in mind: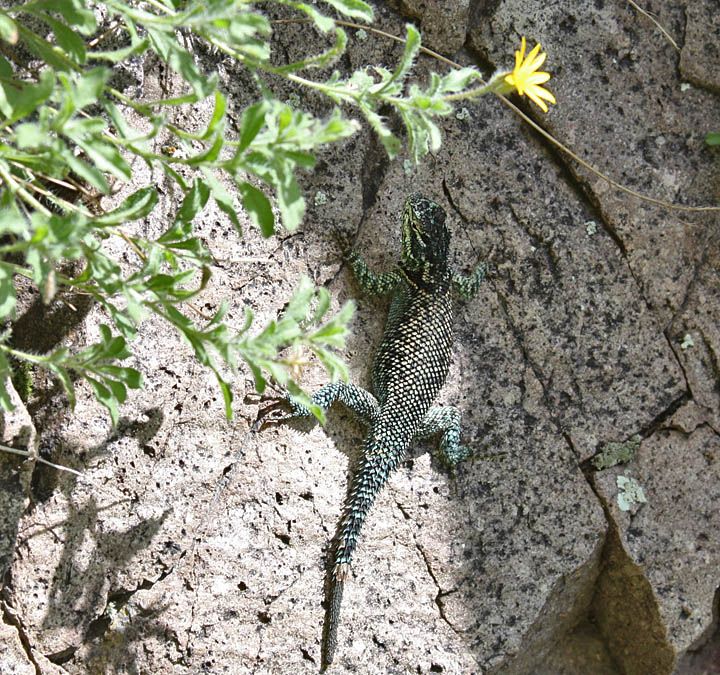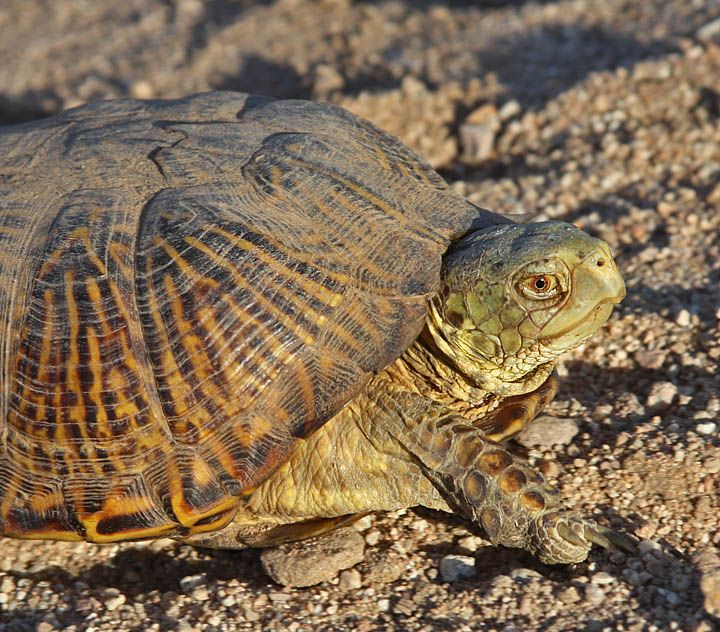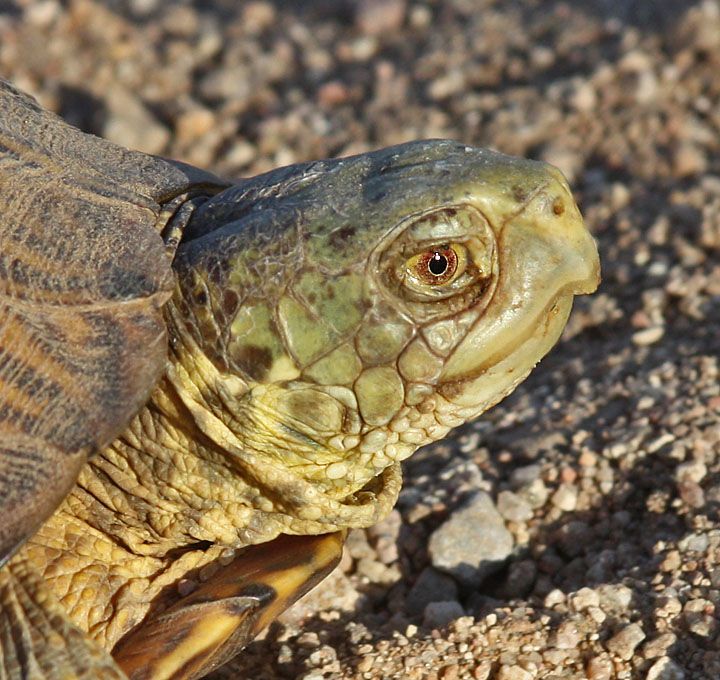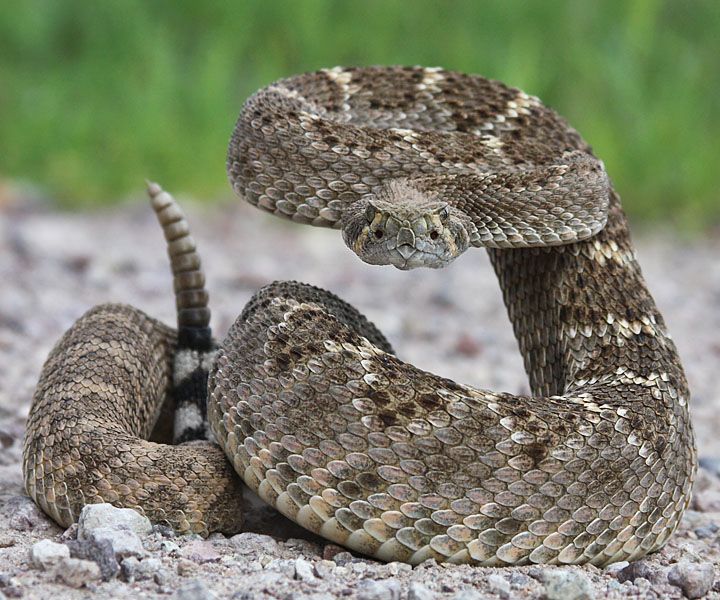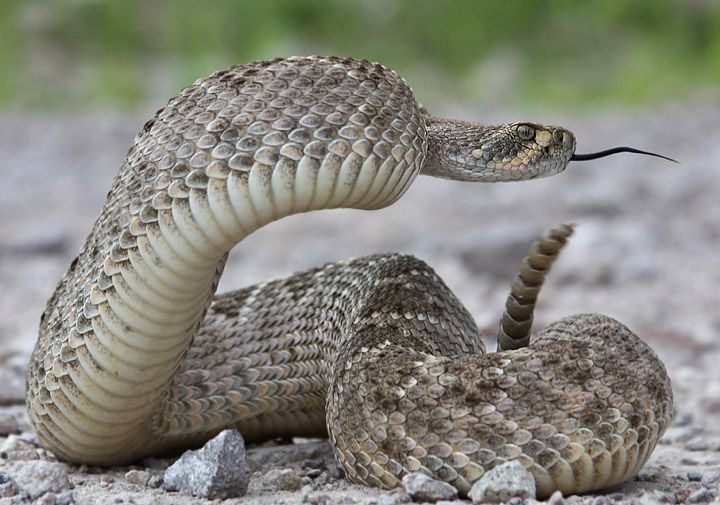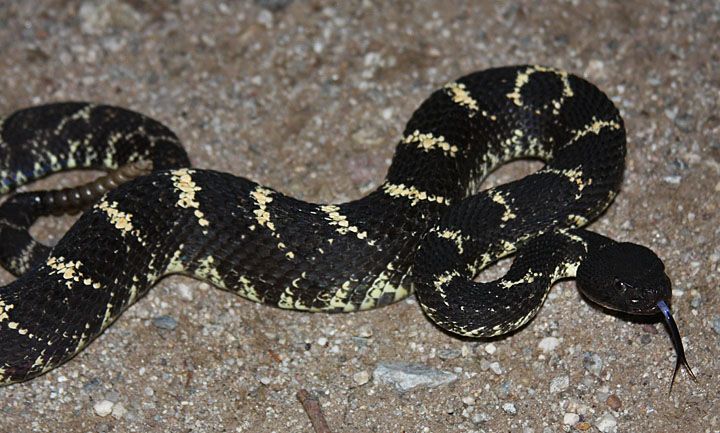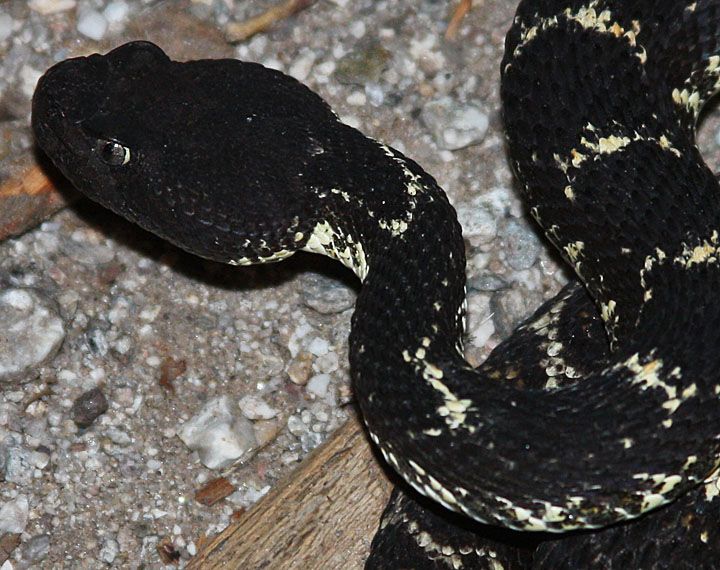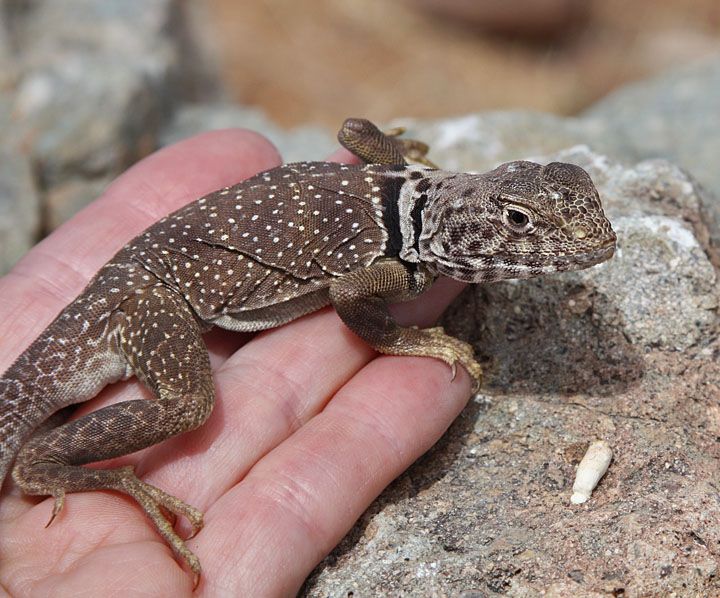 Hi there, cute little fella. How about a cool drink of water?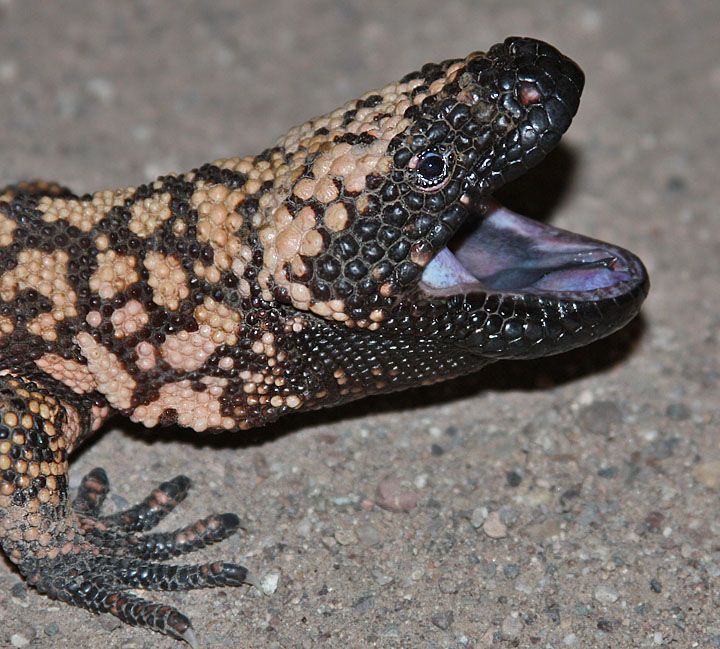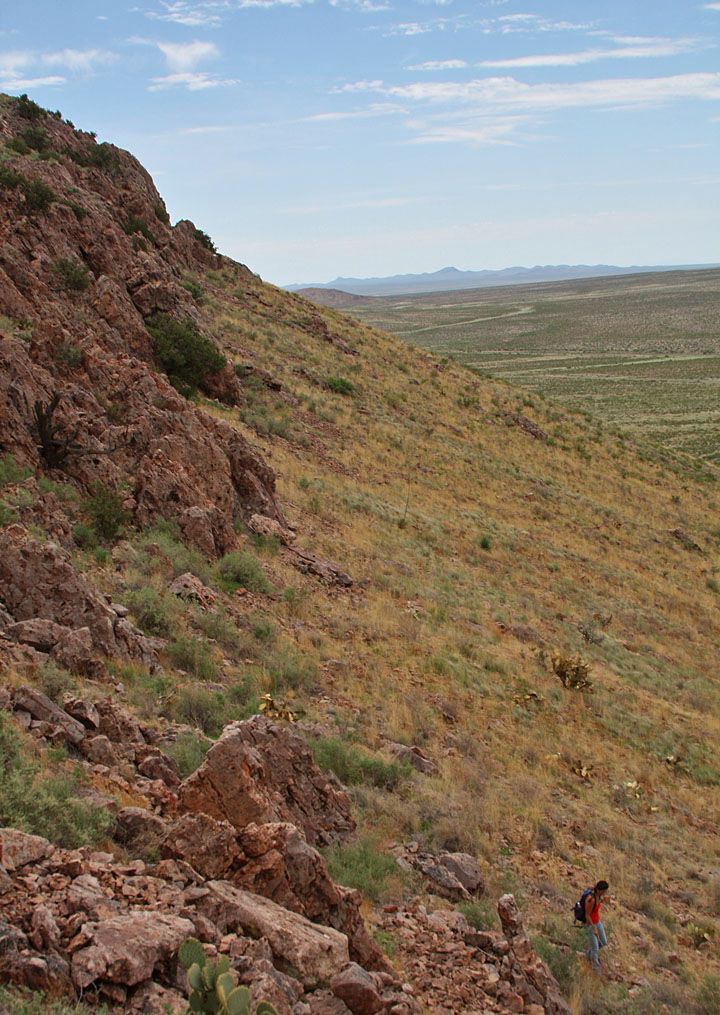 I checked the records, and it's official - this was the first klaub to ever see a Chilean in this particular NM mountain range: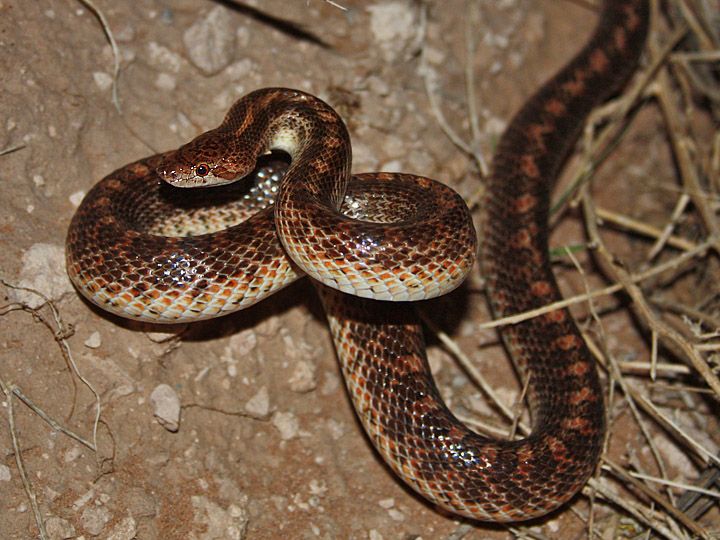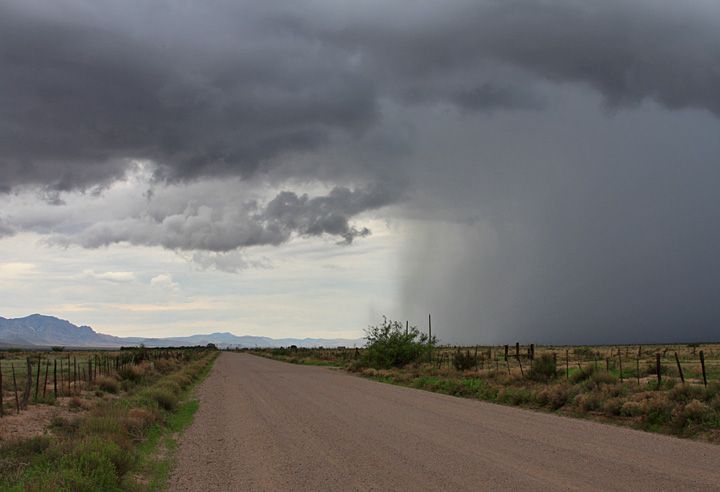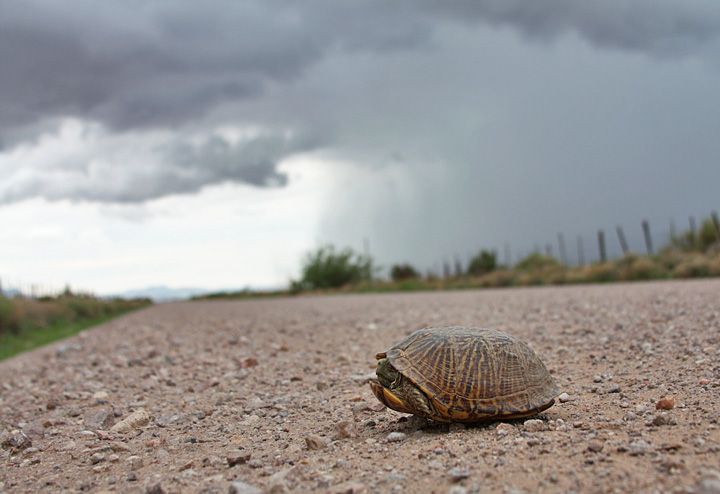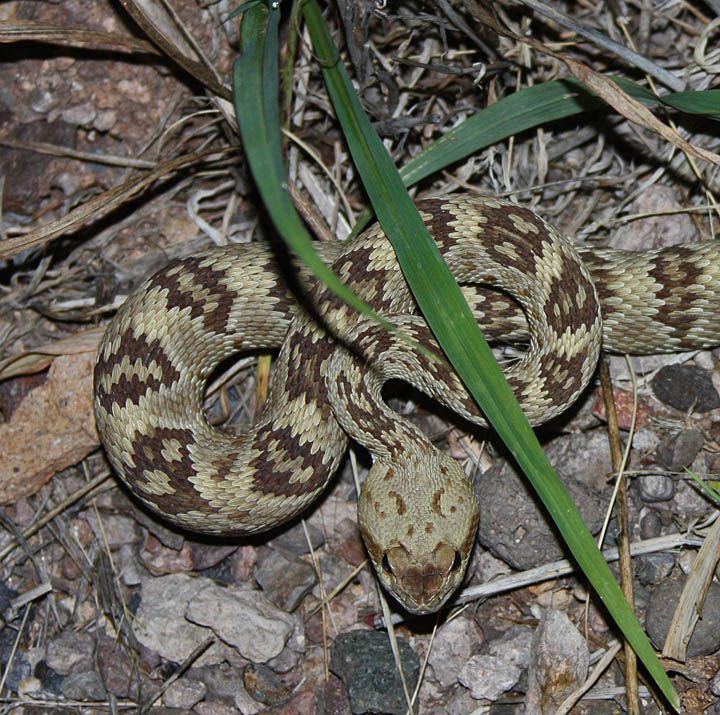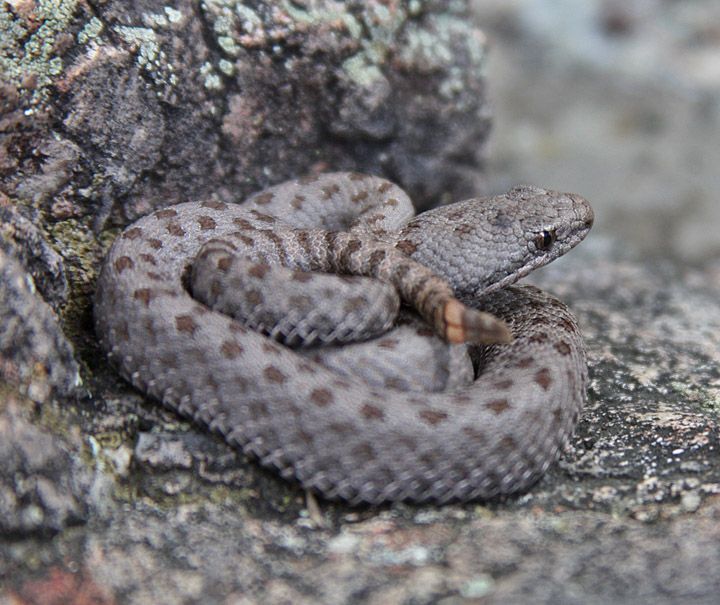 I didn't think she'd actually do it: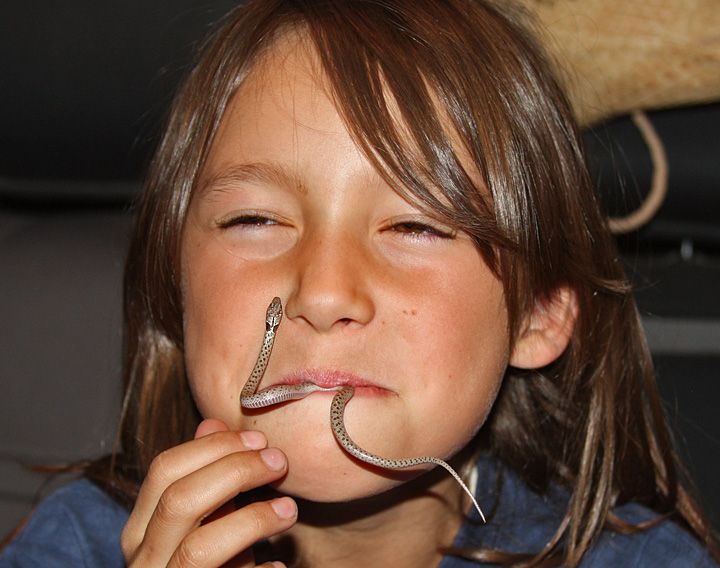 Hey Mohn, can I get a toke of that?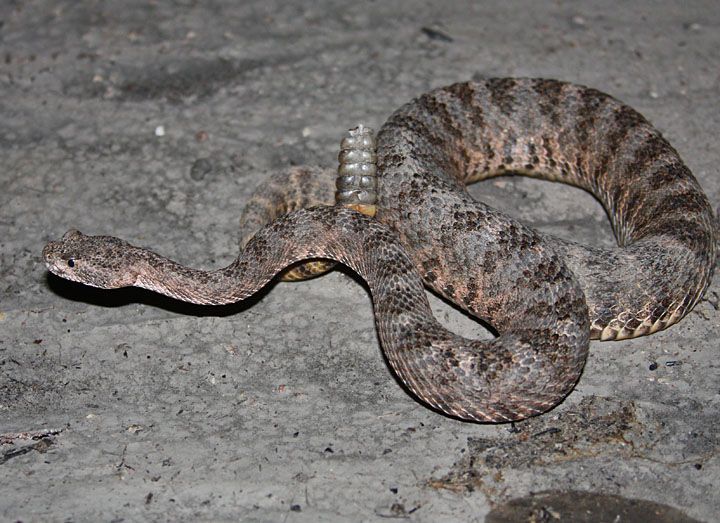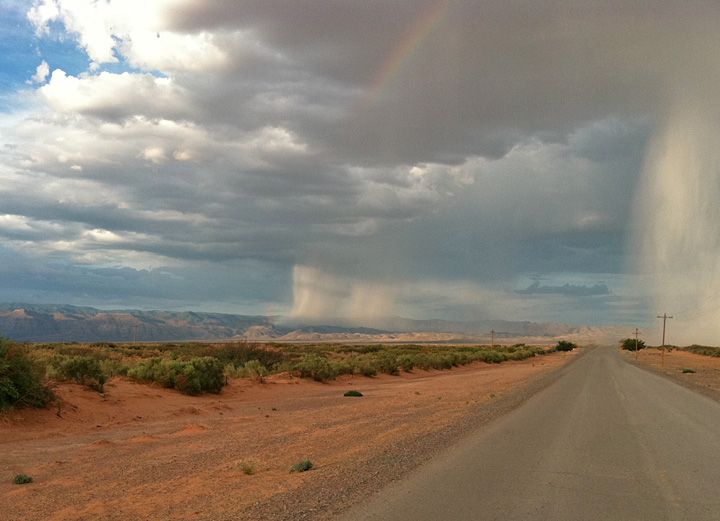 Is there a dress code when posting on exclusive, private forums?
After this photo, my friend tapped the WDB's tail with his snake stick to prod it off-road and suddenly, this snake did a gravity-defying, 180-degree, lunging, crazy strike and then another. It made contact with my friends leg but not with fangs. But for nimble legs and quick reflexes, he would've been nailed for sure.
Same snake:
It's a bad sign when you're herping in remote mountains and you awake upside down in the rocks with no idea who you are. Worse still is when the rocks below you look like this:
While trying to regain my senses, i used my cell phone to take pics and assess the damage. This was the good side of my head: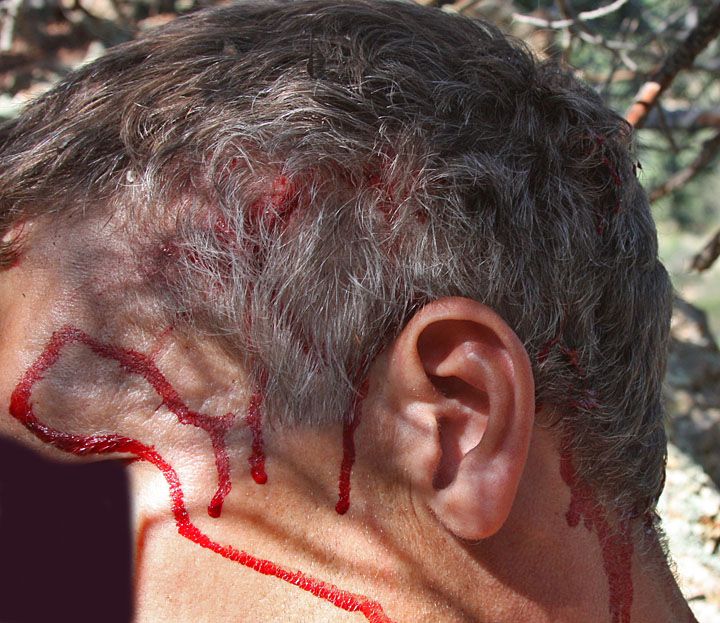 This was the bad. (The ugly is censored. Ha.):
Several hours later after hiking back to my buds at the truck, they were naturally eager for photos:
DON'T LET THIS HAPPEN TO YOU! Reviewing their photos months later, I discovered the real horror of the day: I am sprouting old-man-ear-hair!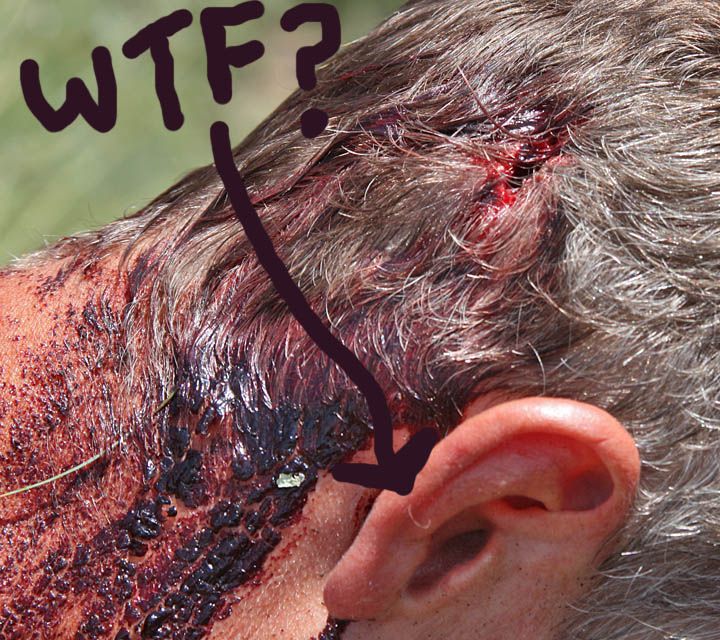 This gouge on my upper arm left a sweet scar that has satisfied my urge for a tat: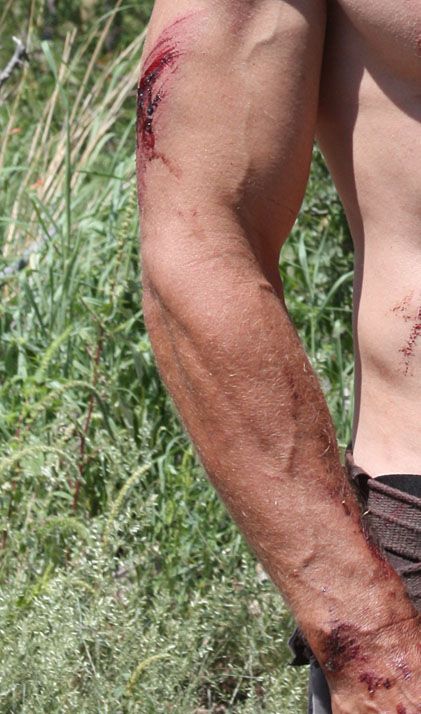 When business requires overnight travel and your head is busted, etiquette dictates you bring your own pillow: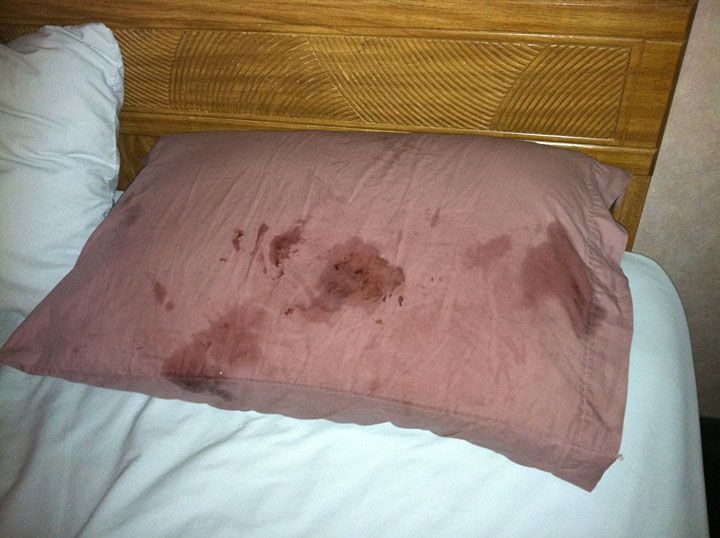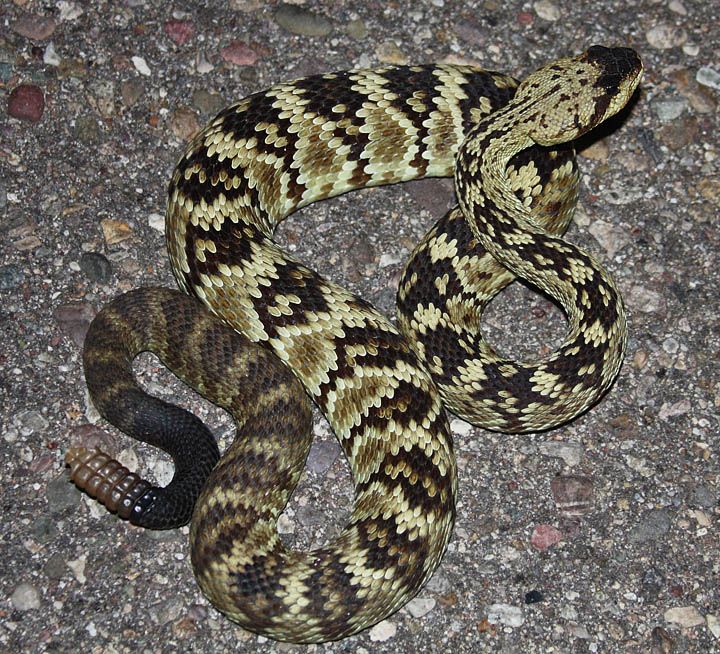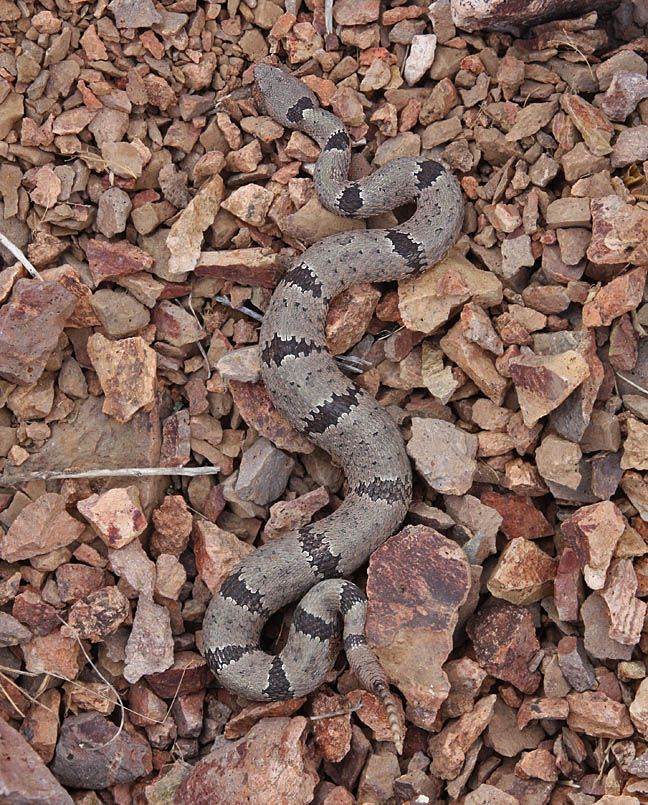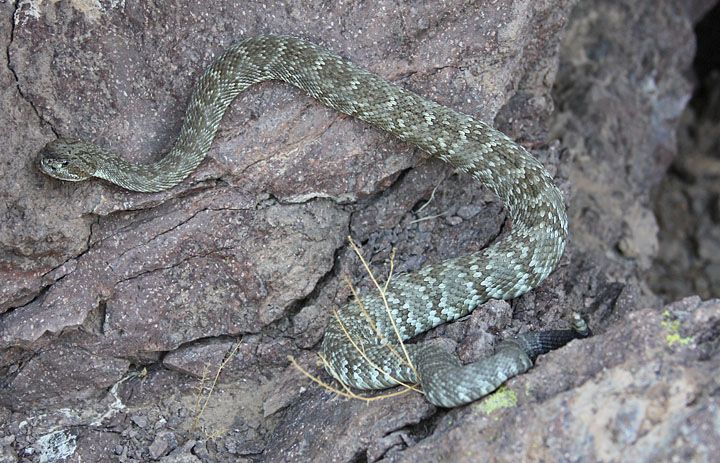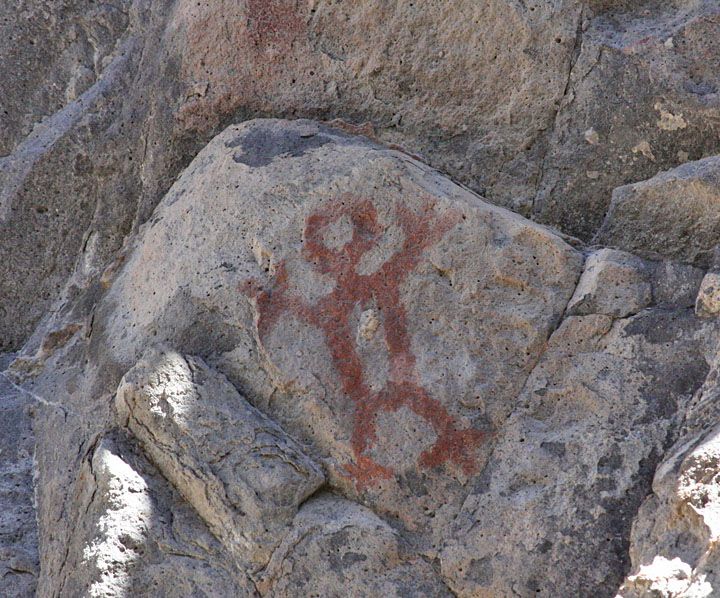 Geopositional disconcertion: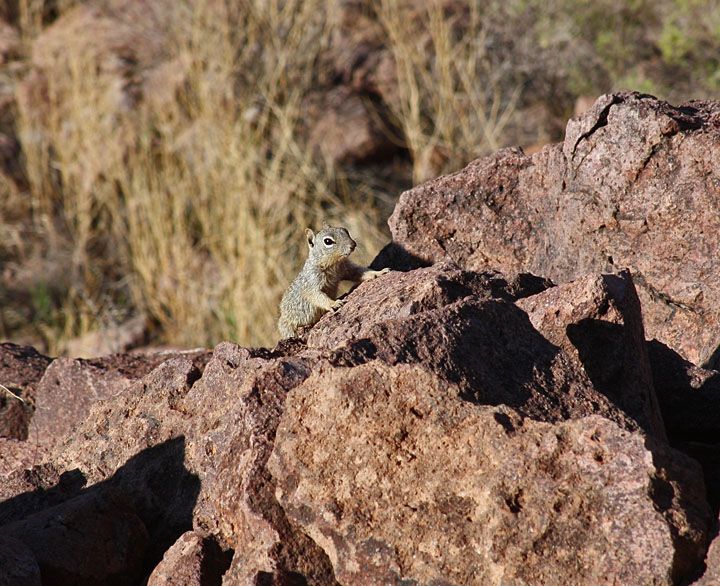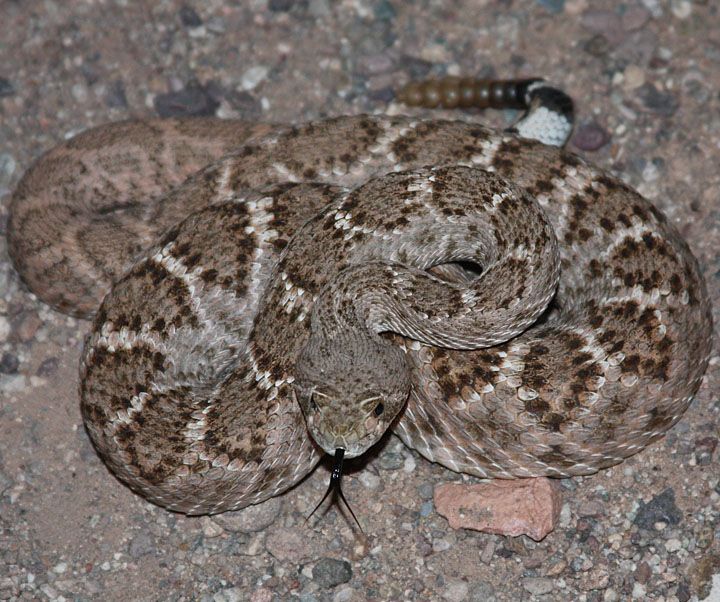 Bummed about the percentage of roadkills one night, Ed, Paul and I left a message for our bud who was herping in a different car a few miles back. Imagine screeching up on your name, written in roadill and coyote melon. It's best practiced on monosyllabically-named friends: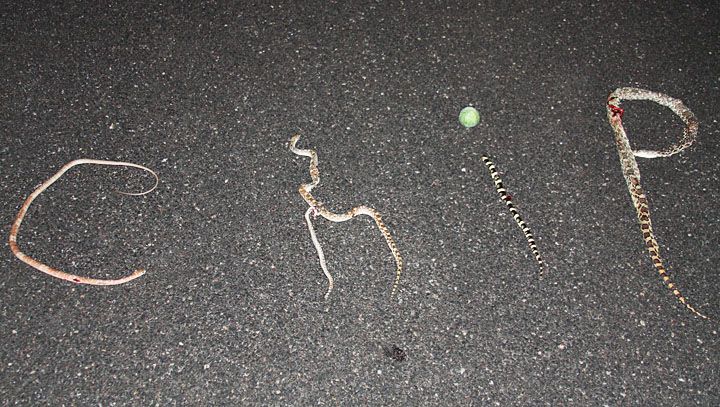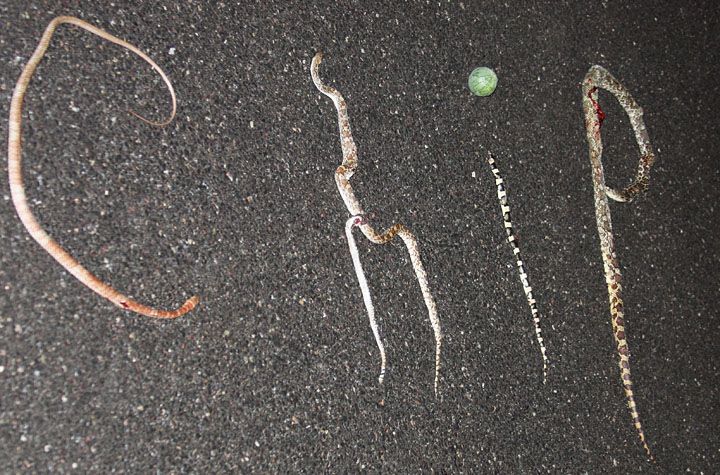 Desperate for a "P"; Ed, Paul, and I were disappointed that this atrox was actually alive. Then, we realized what a sweet batch of lemonade we were brewing: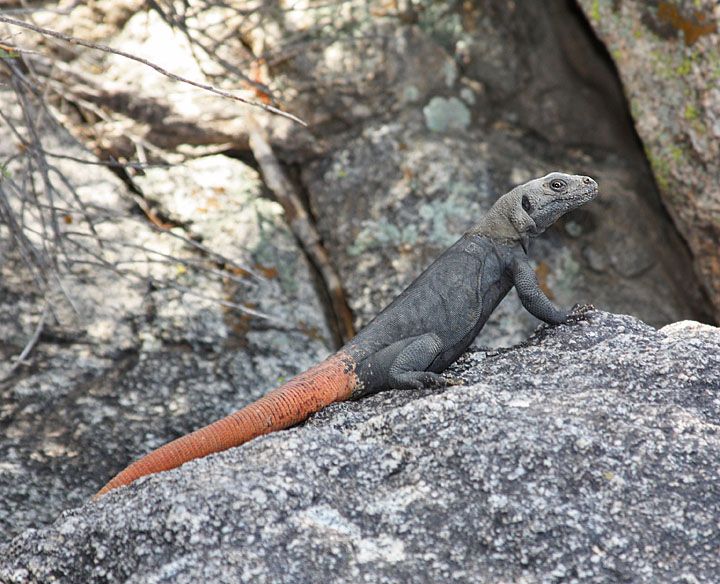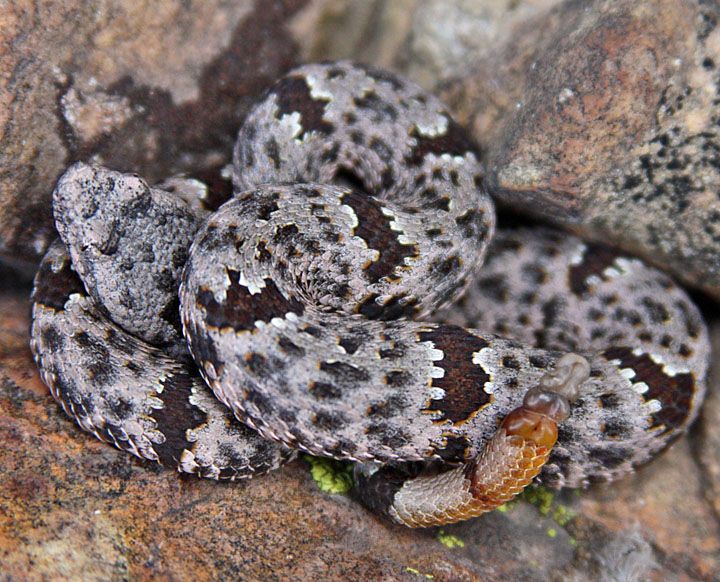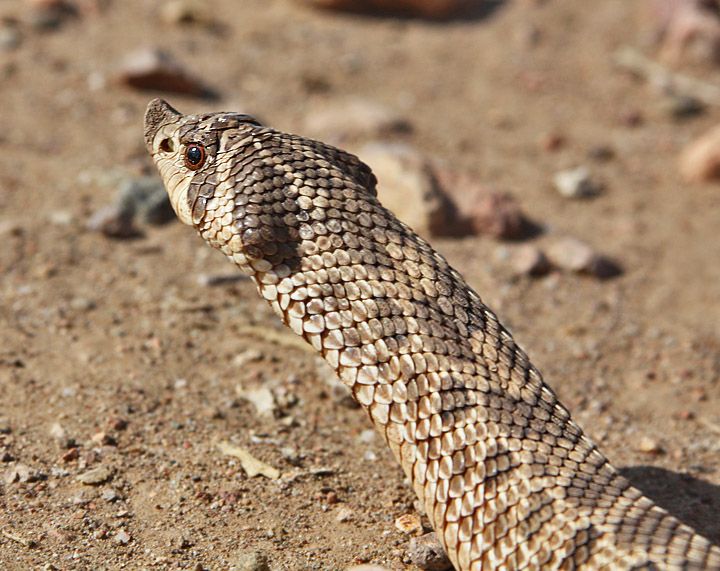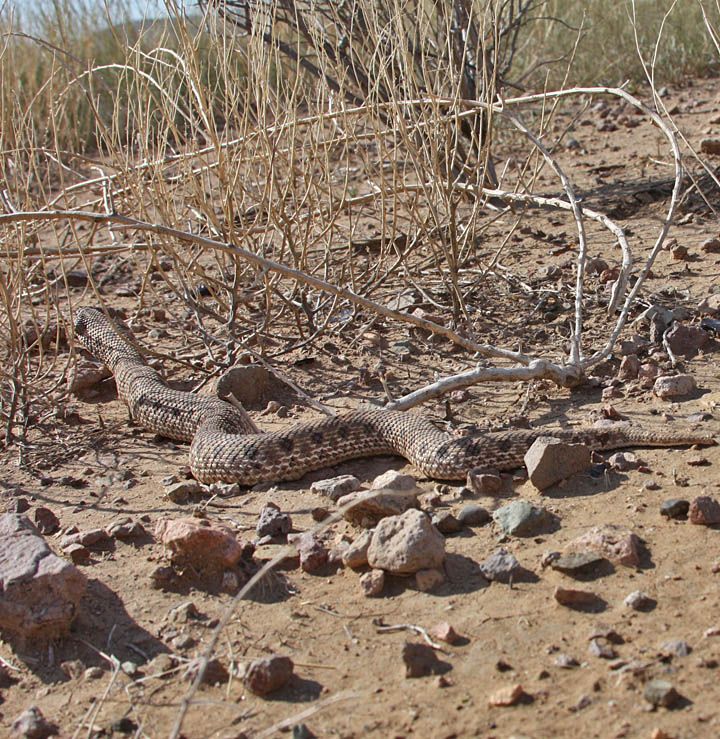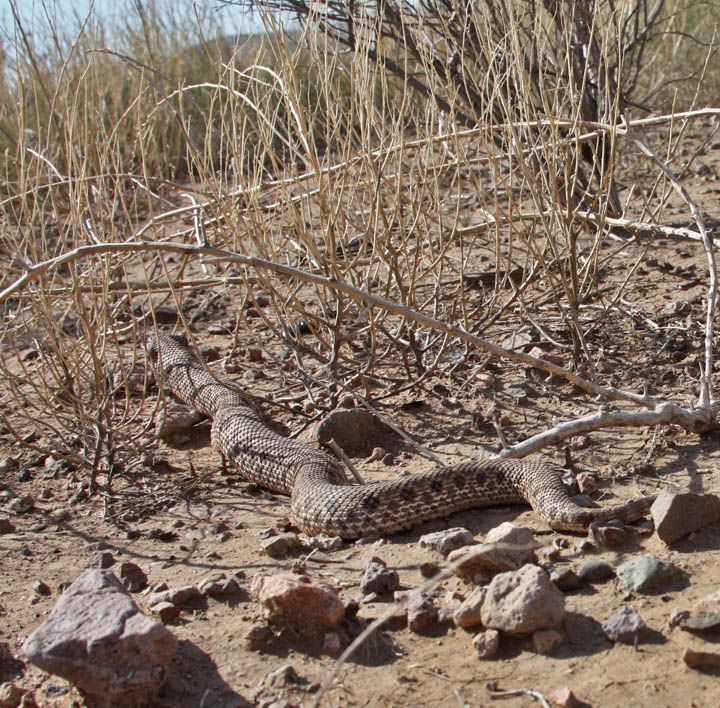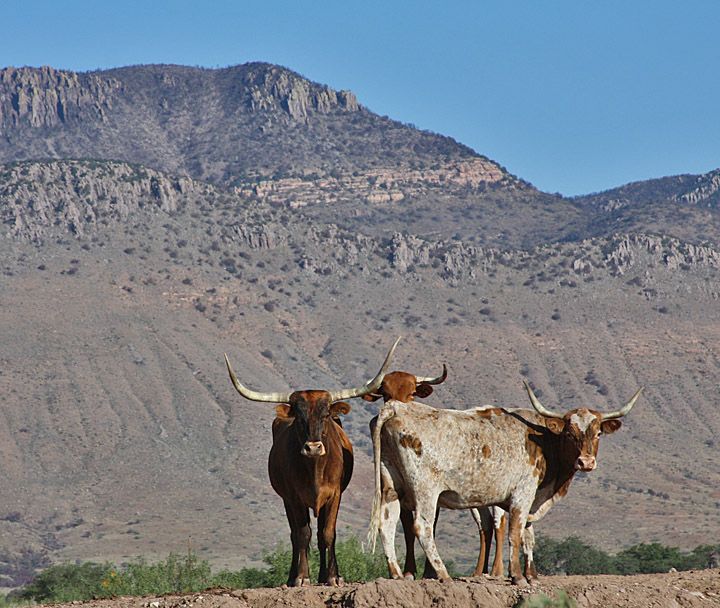 The rocks in this little mountain range are spectacular - especially during a cool evening rain. In situ: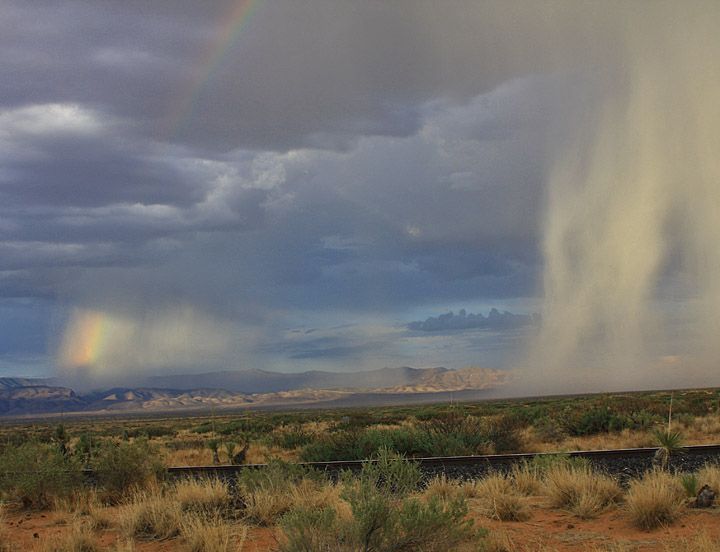 We moved this same skinny, old molossus off the road 3 times in 1 night.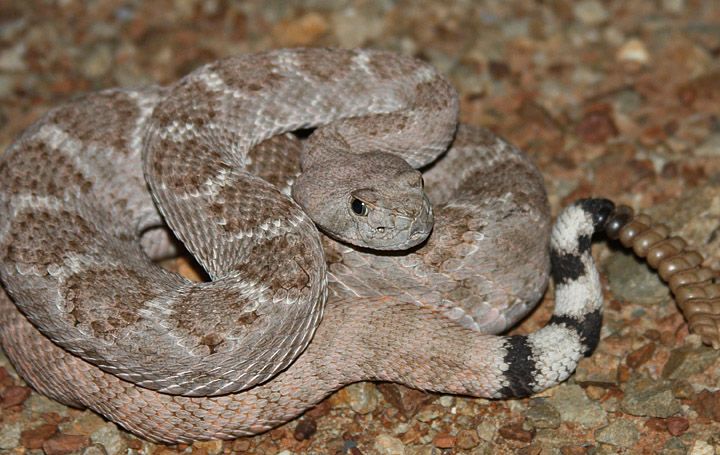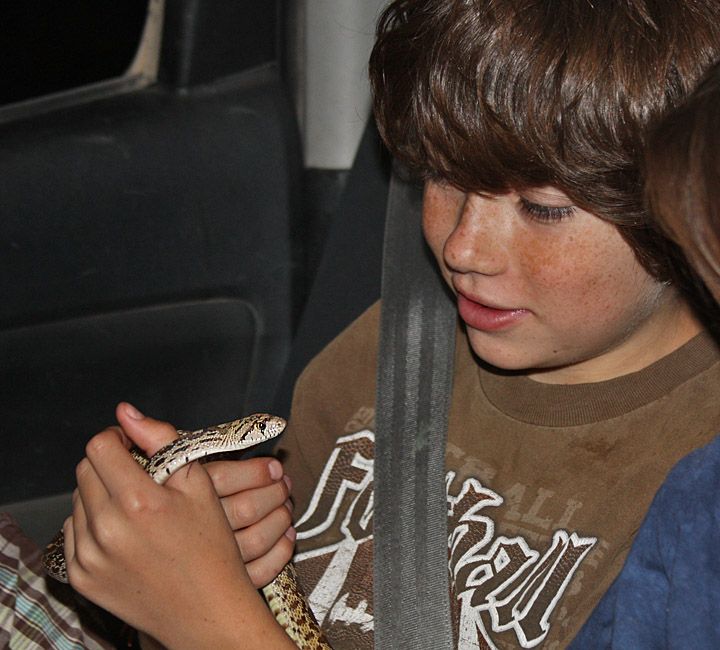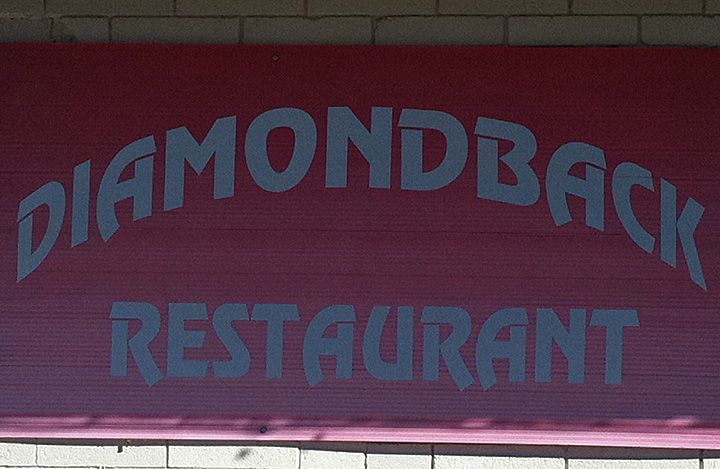 Young cerb: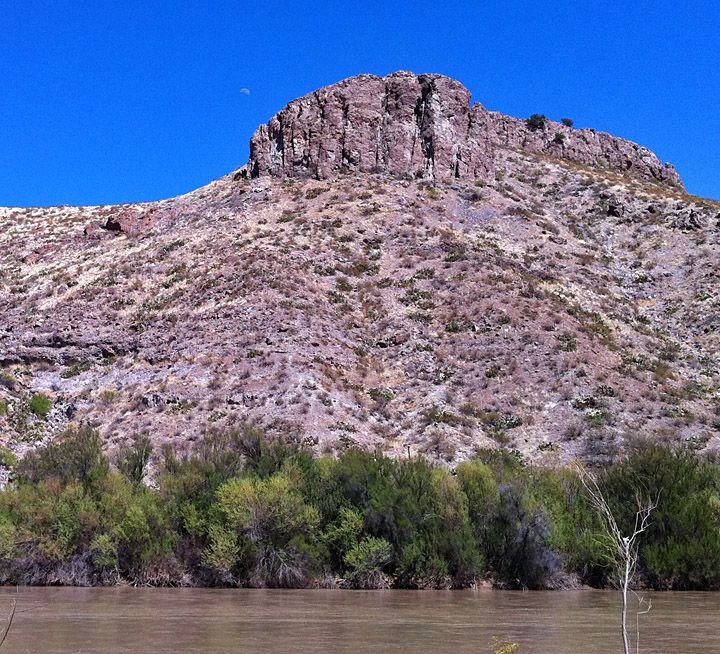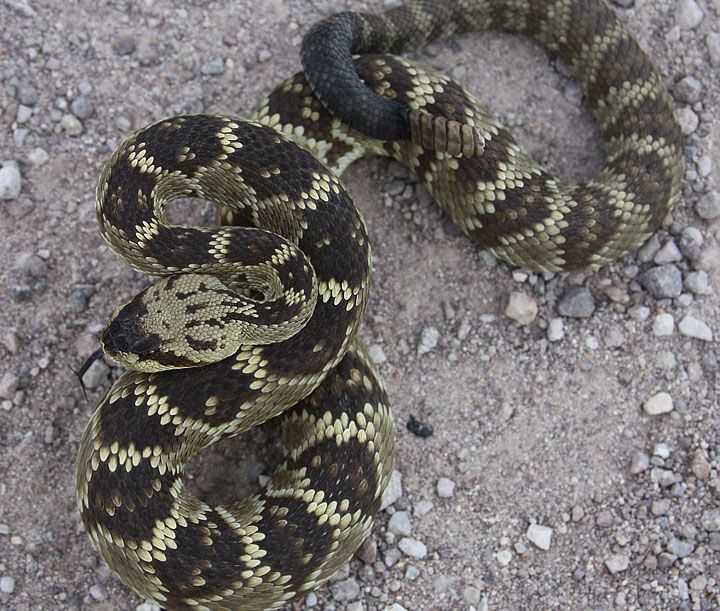 When pulling as hard as you can on a large boulder, it's wise to consider the possibility that it might actually move: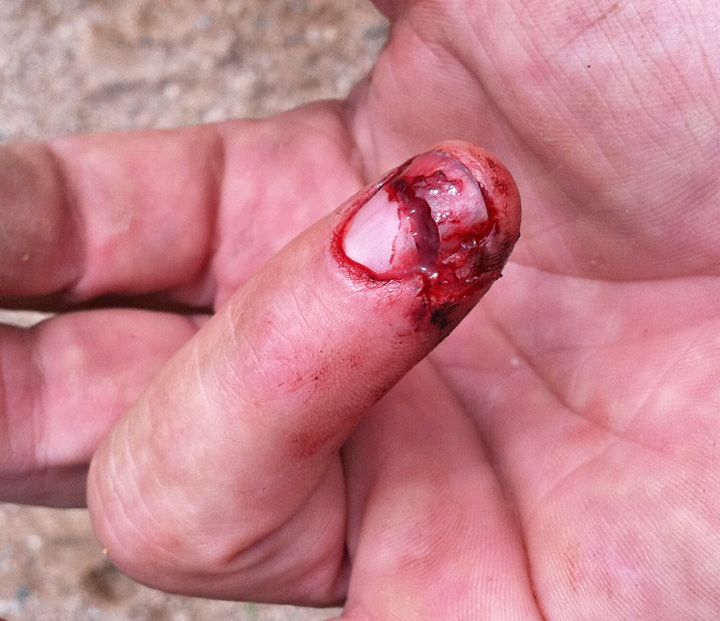 I nearly pinched the end of my finger off:
After at least 25 consecutive hikes in the same locality over a 2-year period with 0 banded rocks to show for it, I was suddenly buzzed by 2 snakes at once....from equidistant rock piles - one to my right and one to my left. I wrangled the left one fairly quickly but had nothing to put it in while I went for the right one. Sock! While going for righty, I smashed my finger and was pouring blood everywhere and shaking with adrenaline when I eventually fished it out. Sock 2!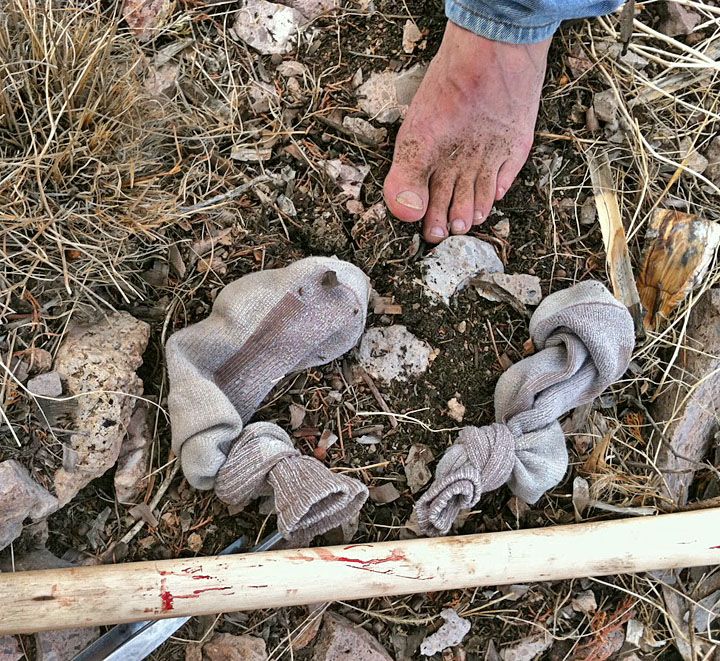 The plan was to restrain the 2 females long enough for my hand to quit shaking so I could get some decent shots, but that never happened. So, for my effort all I got was a shaky, snakes-in-a-bucket shot. Real nice nature photography here: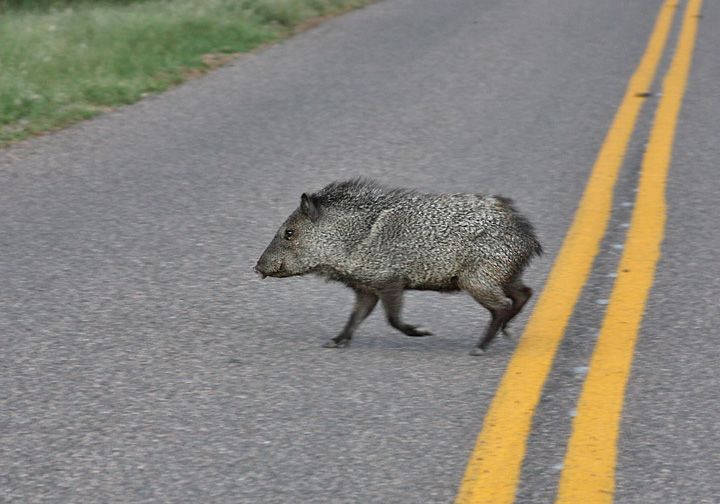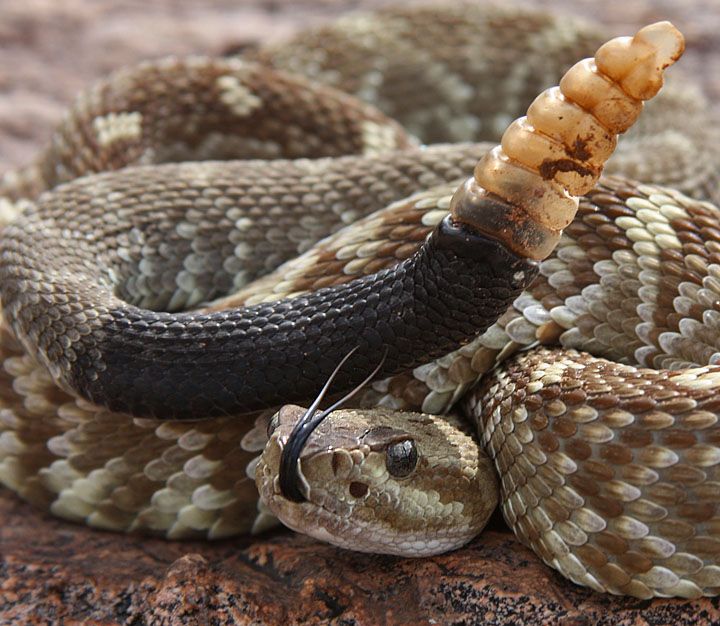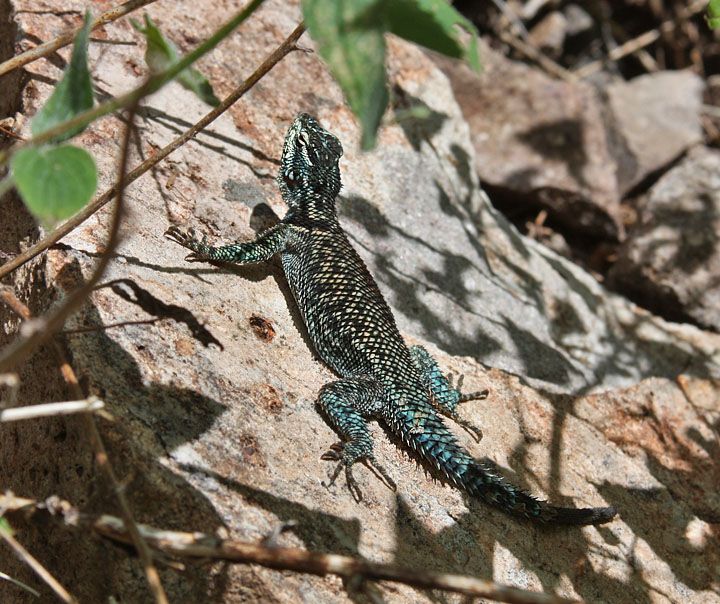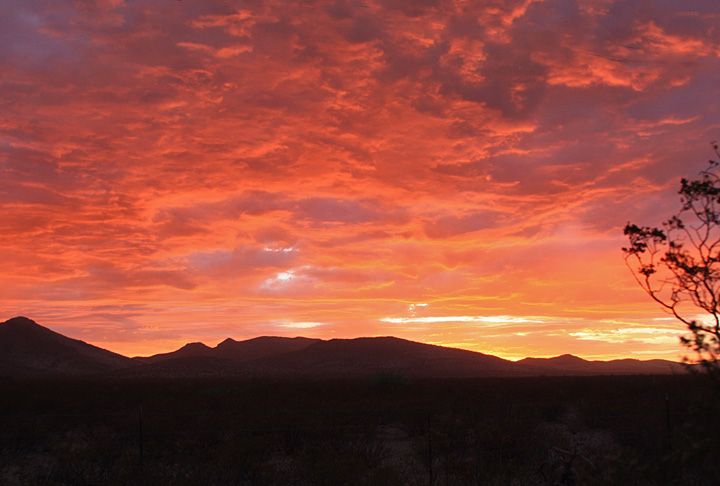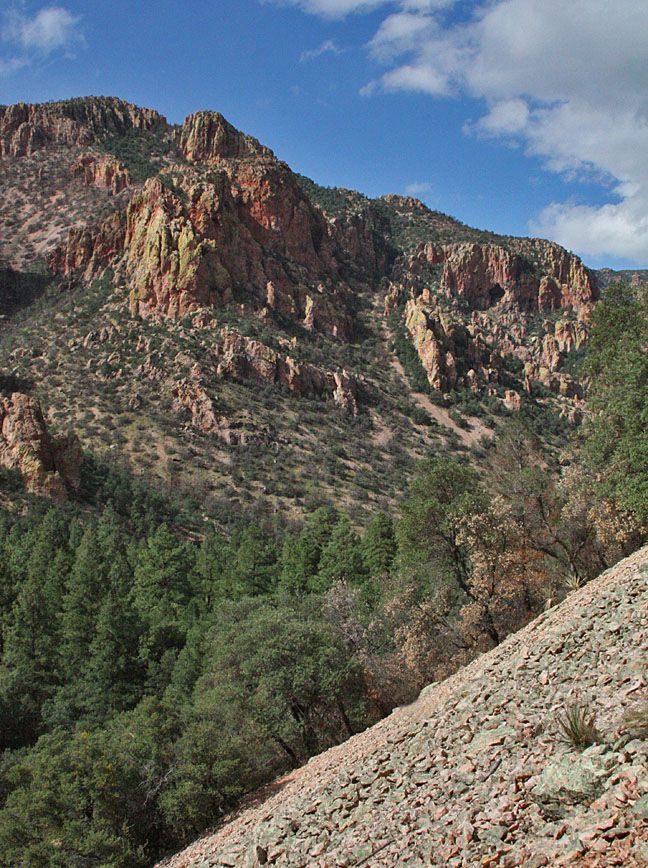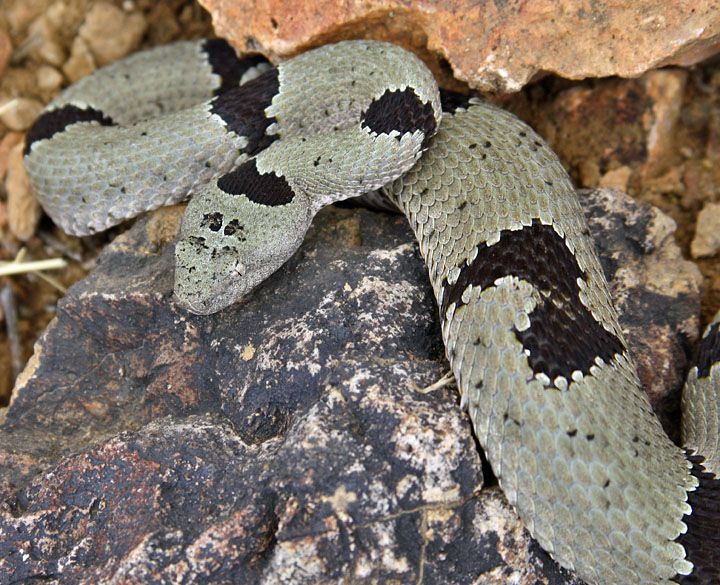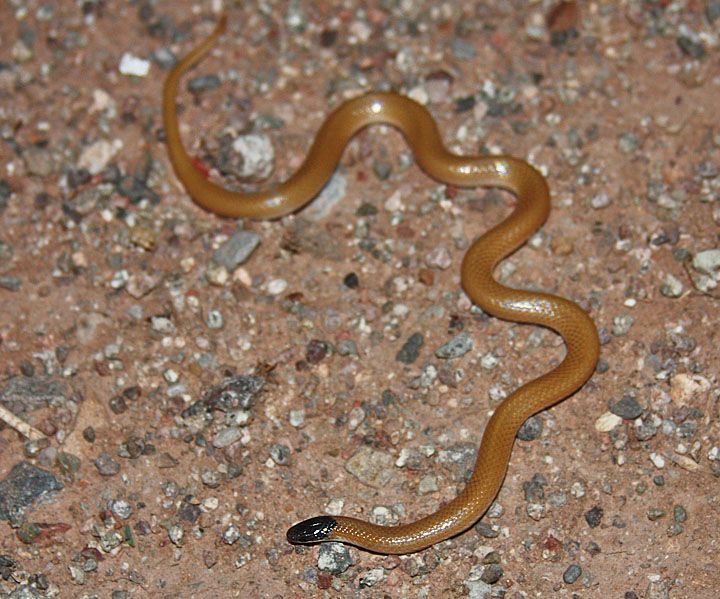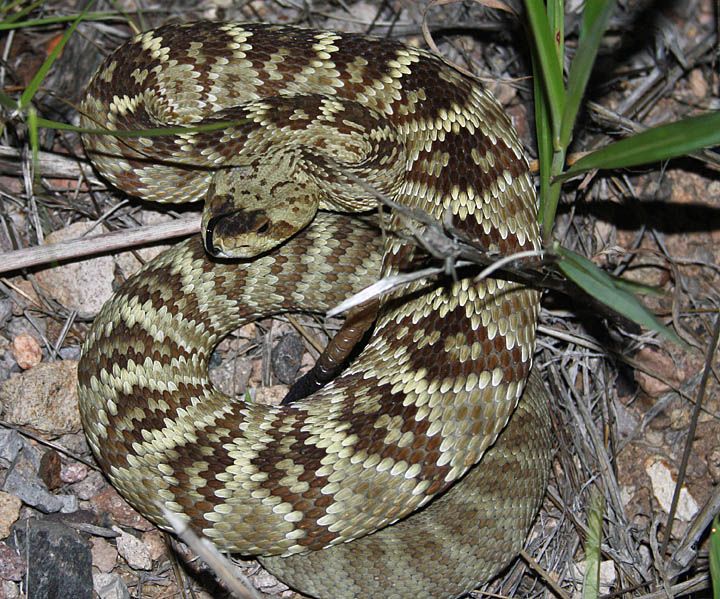 Do you have a sleeping herper friend? Here's an idea.
DUDE, WHAT'S THAT?!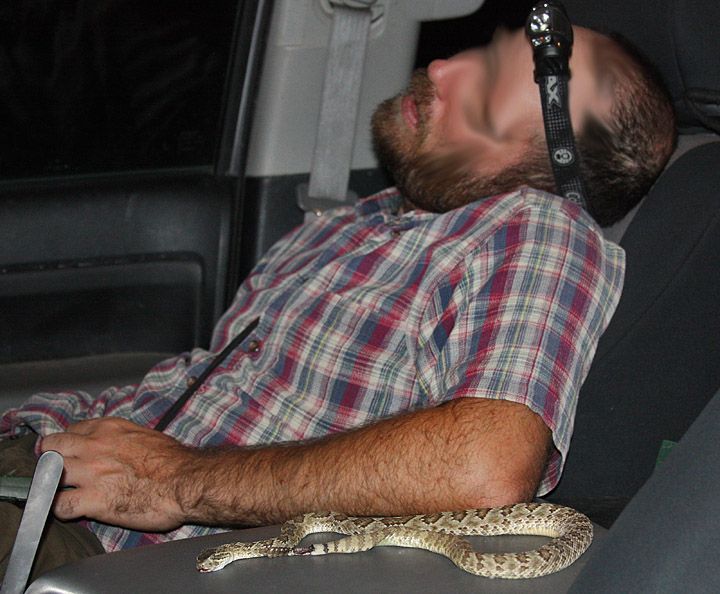 15 minutes later.
DUDE, LOOK OUT!!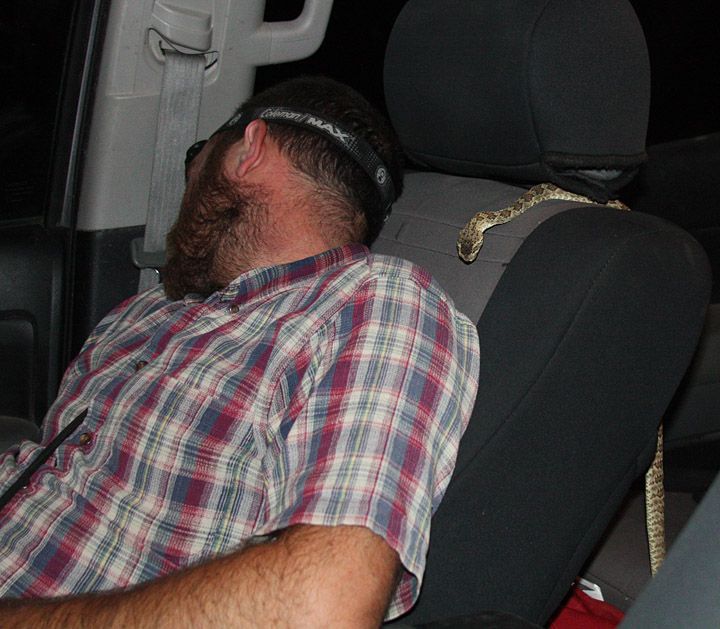 30 minute later. Ever so quietly, let a gopher snake crawl across his lap: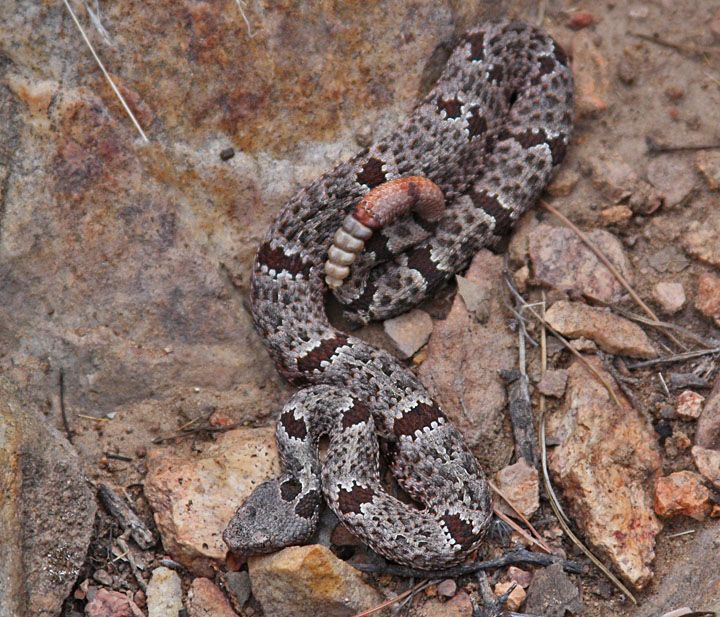 Believe it or not, the following 2 photos were taken seconds apart while standing in precisely the same spot. I find quite a few horned lizards in disturbed areas with heavy equipment nearby.
Imagine our surprise when a friend and I heard a buzz in a rock pile and we lifted a rock to find only a tiny neonate klaub. While hanging head-first into an opening, another baby crawled right to me.
Their mother was very close by: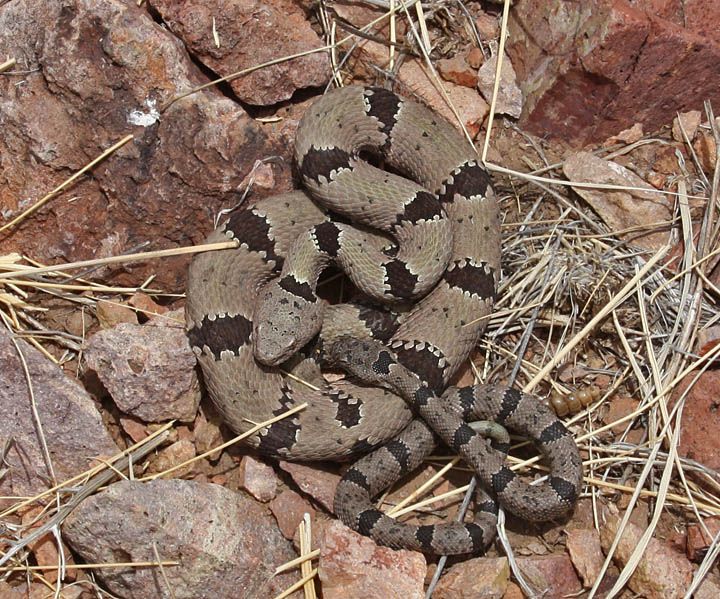 A green molossus: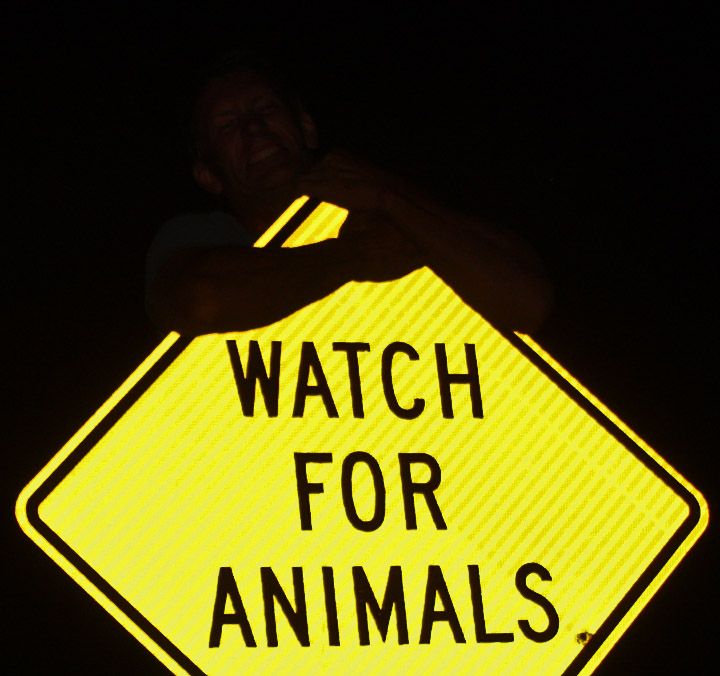 Somehow, KlaubMaster Paul spotted this in a tiny rock crevice at shoulder height:
After 10 minutes of trying to figure out how to get her out for a closer look, her mate buzzed us!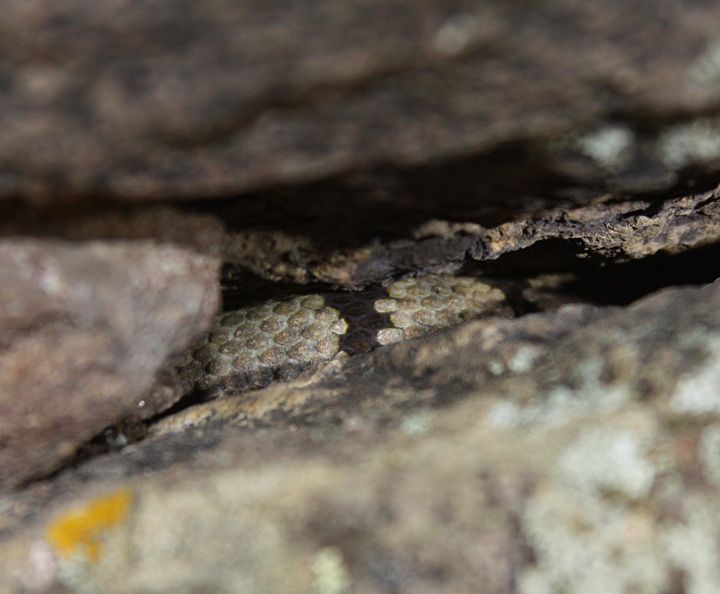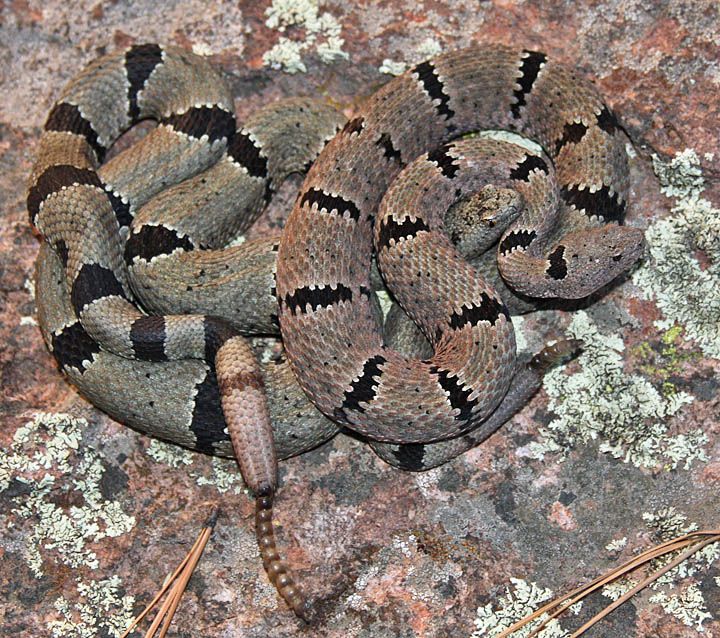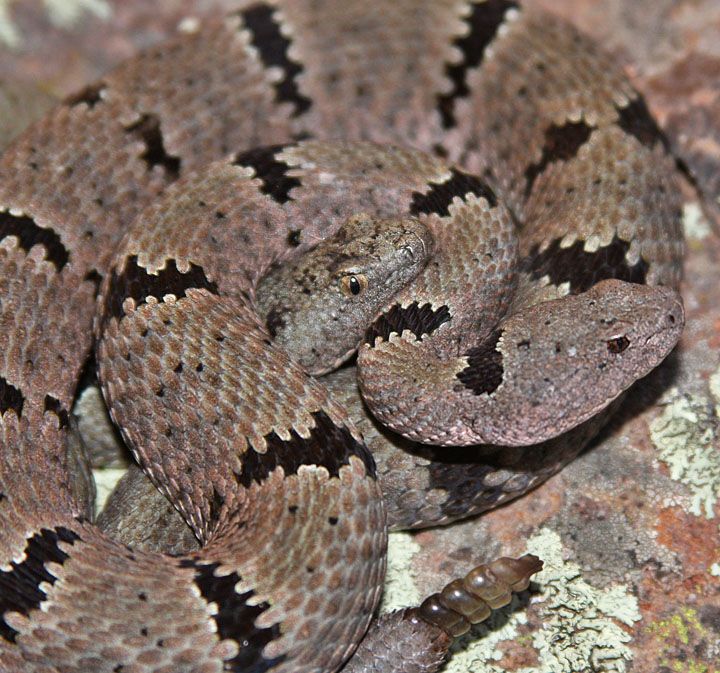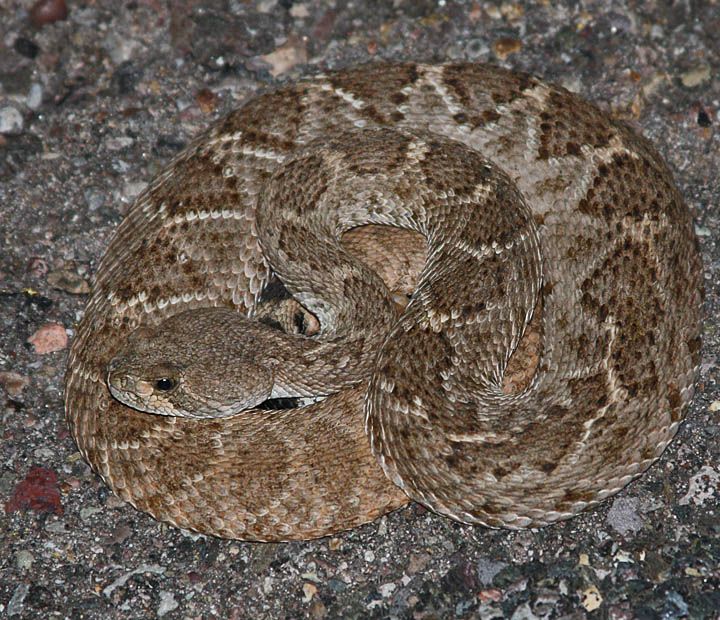 After road-cruising a splendida that was nosing around a fresh roadkill hognosed, we were taking photos when this happened: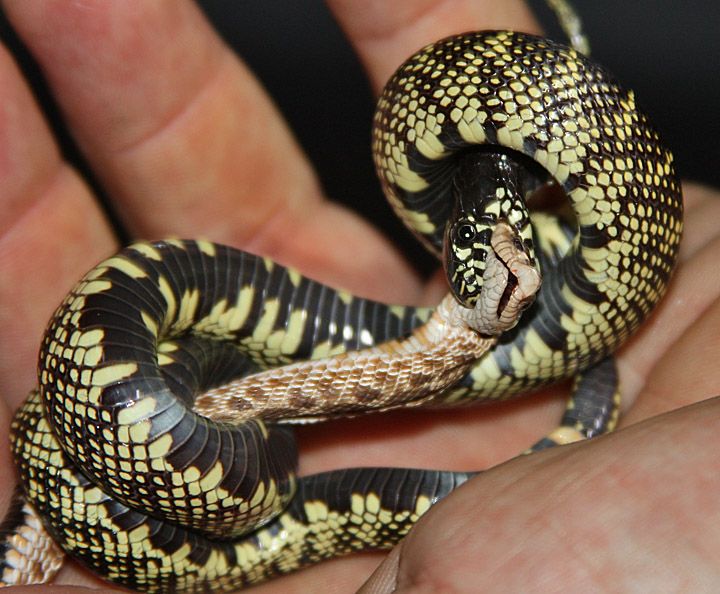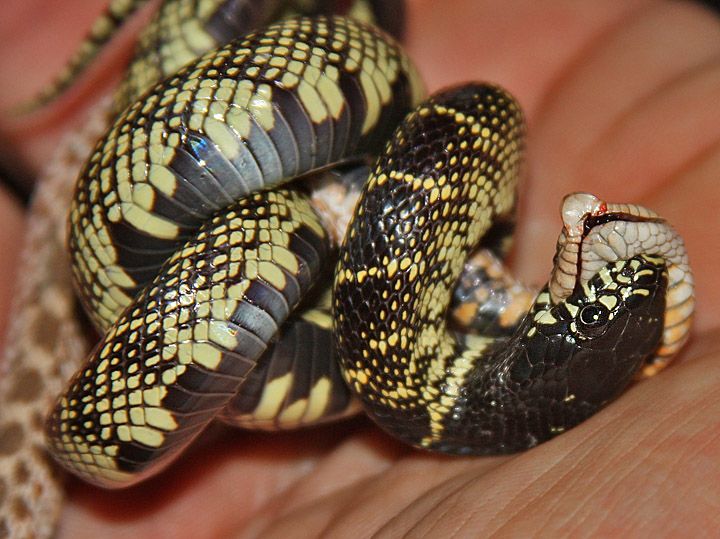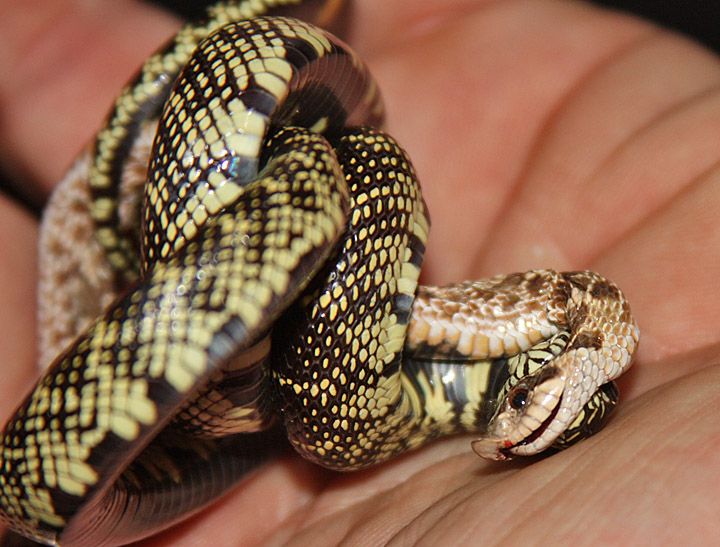 My bud wanted to save the pair for an educational presentation later in the week and it took him 5 solid minutes of gentle, persistent prying to separate them. Later, the pugnacious king got its meal and its freedom.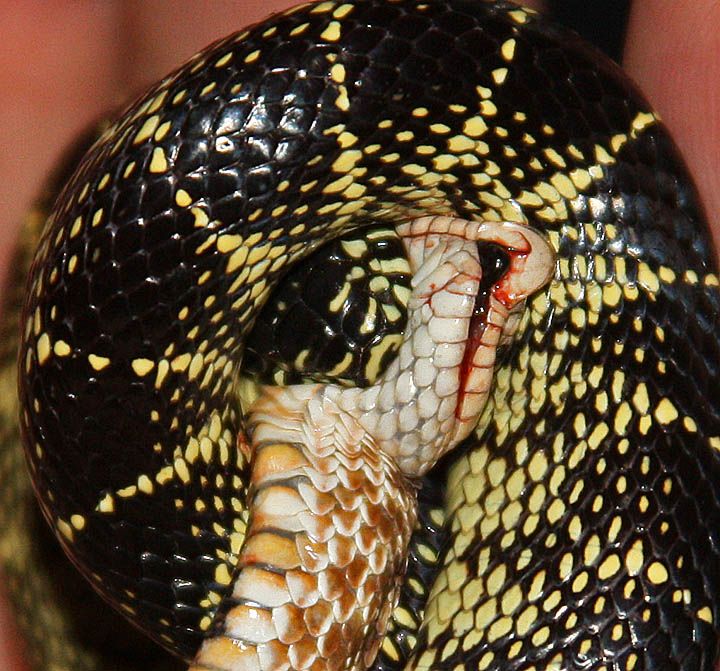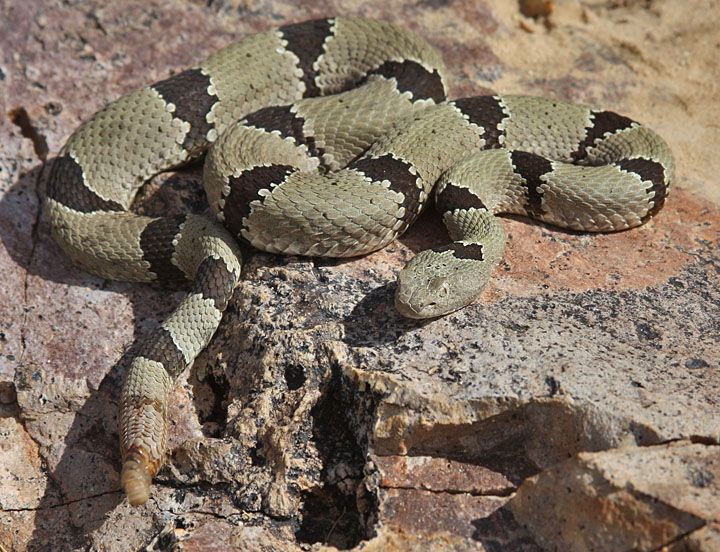 In my limited observations so far, lava bed habitat seems to impact atrox coloration more than molossus.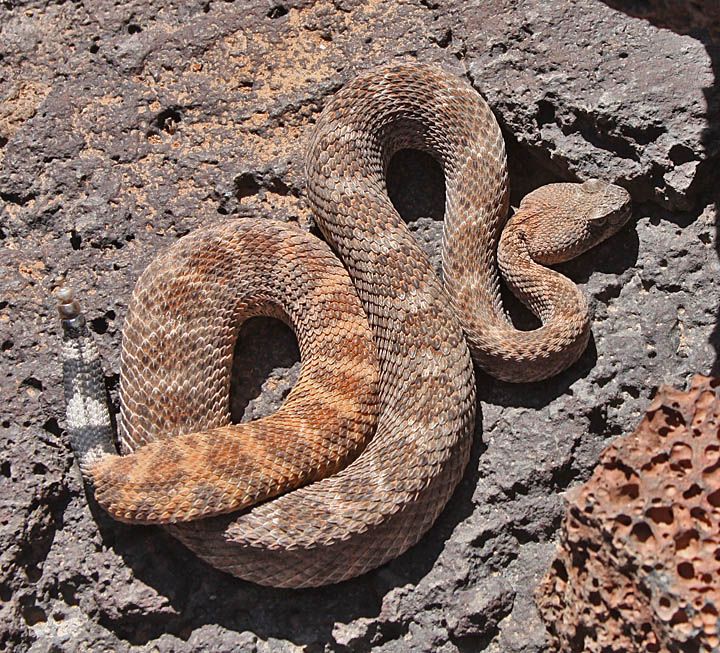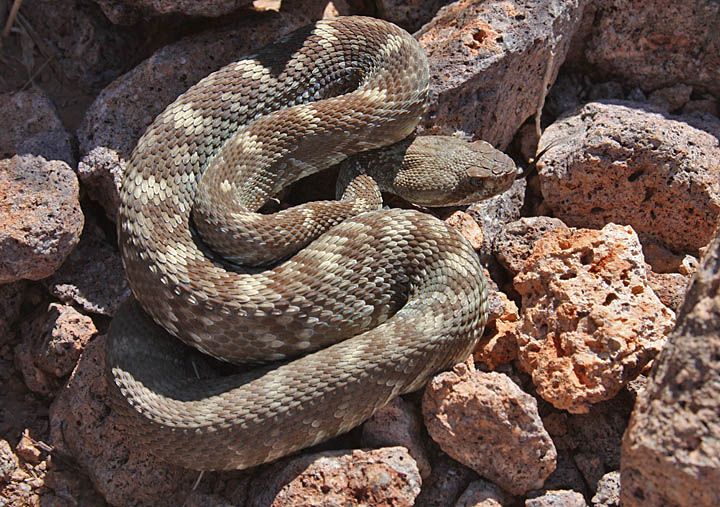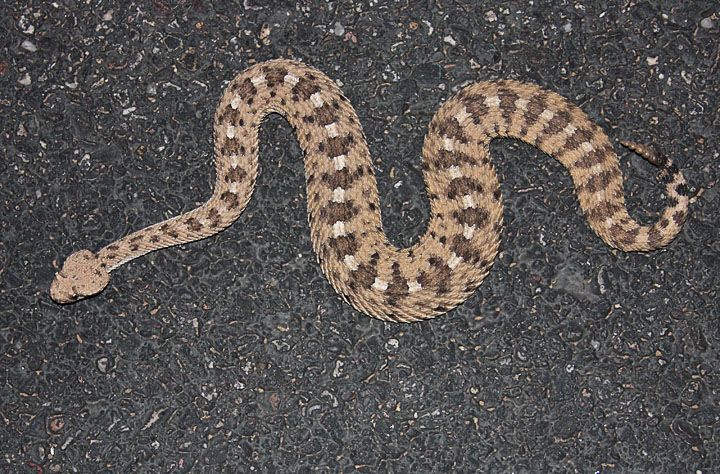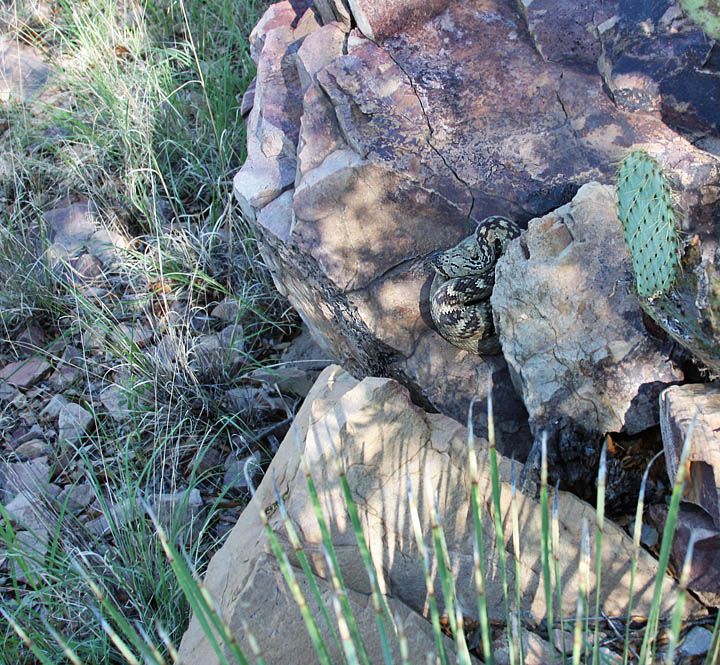 EPILOGUE:
Two weeks ago my brothers and I met our mother's best friend in the North Carolina mountains to carry out Mom's final wishes. We distributed her ashes in some of her favorite places, where they lay fertilizing her beloved rhododendrons and wildflowers.
Thanks for staying with me on this one,
York